During the Soviet era, much of the technological research and production in Armenia was conducted at the Yerevan Computer Research and Development Institute, otherwise known as the Mergelyan Institute, near today's Barekamutyun (Friendship) subway station. The Razdan family of general purpose computers was developed there between 1958-1965. The Institute also produced automatic control systems for civil and defense purposes.
Precursor: Armenian Military Production During World War II
In the 1920s to 1930s, military production was already an economic priority for Soviet leaders. But World War II accelerated the manufacture of arms to unprecedented levels. New factories were set up across the vast geographic expanse of the Soviet empire: in Russia, Ukraine, Belarus, and also Armenia.
Armenia presented several strategic considerations. It was (and still is) a significant mining center, providing 10% of the Soviet Union's copper in 1933. It was also a border region, with its associated defense requirements. As such, Armenia was integrated into the Soviet Union's mechanical engineering and aviation industries.
There were rumors during WWII, that Turkey had a secret agreement with Germany to let German troops cross its territory into Soviet Armenia. To increase its defense capabilities, the Soviet Union decided to reorganize some companies and military factories, moving them to the border areas of the Soviet Union. It was at that time that the Soviet Union created an aircraft factory in Armenia.
In these factories, Armenian workers both produced parts for new military airplanes and also repaired defective and damaged military devices. Armenia manufactured ammunition, antipersonnel and anti-tank mines, infantry vehicles and other types of military equipment․ All of this production was taking place in Factory 447 located in Yerevan.
Following the war, Factory 447 was renamed the Armelectro Factory, re-profiled and began to produce electric generators, power transformers, and the S-75 Dvina, S-125 and S-200 surface-to-air missile (SAM) defense systems.
The Armenian military factory became a critical part of the Soviet defense industry․
During WWII, almost all factories were repurposed for military production. Besides Factory 447, the Kirov Sovpren Factory and Derdzintsky machine-tool factory in Yerevan were also mobilized. In 1942, Kirovakan's chemical factory (in modern-day Vanadzor) produced 2184.8 tons of chemicals. At the time, Armenia was also conducting biological and pharmaceutical research at Yerevan State Medical University, to develop treatments against the weapons being produced.
As the policy of Mutually Assured Destruction (MAD) prevented a full-scale war between the Soviet Union and the United States during the Cold War, military budgets continued to increase, with heavy emphasis on nuclear technology.
Pioneering the Digital Era
After Stalin's death in 1953, economic reforms launched a new era for the military industry. Electronics proved to be a new strategic technology, and Armenia took a prominent role in producing a new generation of (mostly military-focused) hardware. New factories were established across Soviet Armenia: Leninakan (modern-day Gyumri), Etchmiadzin, Sisian, Ijevan, Vedi and other smaller towns.
In 1960-1980, Soviet Armenian factories Armelectro Factory, Electron and HrazdanMash began to make early computers, automated control systems, radio electronics, space communication devices, rocket launchers, and various parts used in military submarines and ships.
Based on the decentralized and theoretically-egalitarian ideology of the Soviet Union, the production process was not fully concentrated in Armenia. Armenian factories focused on creating parts that were then shipped to other areas for final assembly. This emphasis on technological design made Armenia a center of science, especially math and physics. The field of radiophysics was centered on the Yerevan Computer Research and Development Institute. A network of factories, companies, research centers and institutes made Armenia an electronics hub. Among the Soviet constituent republics, Armenia was second in the production of electric machines, fourth in overall military production, and fifth in instrumentation; it punched well above its weight considering its size.
The first steps toward producing early computers started in the early 1950s. At first, they were meant to aid in scientific and technical calculations, but later expanded into more general information processing. Early research was centered in universities in Moscow, where the first specialists began to be trained.
In 1956, the Yerevan Computer Research Institute was established in Soviet Armenia, marking the start of a new computer age and playing a role similar to that of Stanford University in Silicon Valley. Computer brands such as Nairi, Aragats, Araks, Razdan, Prizma, Araks and others were designed and created in Soviet Armenia.
Made-In-Armenia Computers
Between 1958 and 1965, the Yerevan Computer Research and Development Institute, created the Razdan family of general purpose digital computers. The first edition was released in 1958, occupying an entire room.
The Razdan-2 series was first released in 1961 to solve scientific and engineering problems. It could perform up to 5,000 operations per second.
The Razdan-3 was first released in 1966. Its applications expanded into economics and statistics, and was used in experimental physics.
From 1962 to 1964, the Yerevan Computer Research Institute designed and released a prototype of another computer named Araks.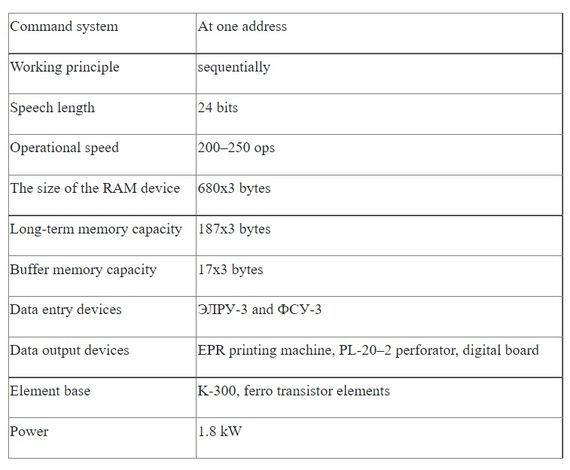 The main technical characteristics of Araks.

The Razdan family of general purpose digital computers.
Another Soviet-era computer was the Aragats. It too was designed and assembled at the Yerevan Computer Research Institute between 1958-1960. Aragats had a limited edition; only four units were ever made. It incorporated new custom-designed computer memory technology based on a photo reading device (capable of converting an image into a processing unit), magnetic tapes, external drums and ferrite cores.
The four Aragats machines were used in the computer centers of the Armenian and Georgian academies of science, one in a Moscow research institute, and the other in the computer center of the Novosibirsk branch of the USSR Academy of Sciences.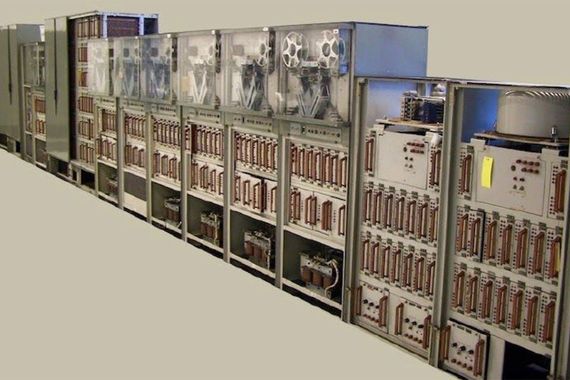 Not all designs were mass-produced. In 1960, the development and testing of the "Yerevan " universal electronic computer was completed. The computer was intended for ship propeller calculations but never implemented.
While IT continues to play an important and growing part in Armenia's economy today, the collapse of the Soviet Union and ensuing difficulties were extremely disruptive to the sector. Supply chain breakdown, competition in a global market and emigration of human talent hobbled development but did not extinguish it. Today, the Mergelyan Institute is home to a new generation of startups, and IT workers are the highest-paid employees in the country, on average. A Soviet legacy has come full circle; while the latest computer designs no longer originate in Yerevan, Armenians are still making outsized contributions in the tech sector of the 21st century.