In 2016, over 1.2 billion people—1 out of every 7 people on the planet—traveled abroad.
The travel and tourism sector is one of the largest economic sectors in the world. Responsible for 10% of global GDP and one in 10 jobs on the planet, the travel and tourism industry creates jobs, reduces poverty, and drives exchange of goods and services. Indeed, the industry accounts for 30% of world services exports, and research shows that for every 30 new tourists to a destination one new job is created.
Around the world, more and more governments are realizing that, for the most part, barriers to travel are not making people and countries safer; rather, they are hindering a nation's progress. From encouraging economic growth, national development, and global tolerance and acceptance through the transfer of goods, people, services, and ideas, the travel and tourism industry is a force of good in the world, and is an industry whose development should be encouraged and supported.
In Armenia, the travel and tourism industry directly generated $383.1 million (approximately 184.8 trillion AMD) and directly supported 38,500 jobs in 2016. These numbers account for 3.8% of Armenia's total GDP and 3.3% of total employment. However, the sector is much larger, and plays a far greater role in the nation's economy and development than this first glance.
When one considers indirect contributions to the industry (such as tourism-related investments in hotels and restaurants, and government spending in support of general tourism activity, like tourism promotion, visitor information services, etc.) along with direct contributions to the industry (revenue and job creation as a result of travel agencies, airlines, tour groups, hotels etc.), the travel and tourism sector accounts for approximately 14 % of total GDP and 12.5% of total employment (143,500 jobs) in Armenia.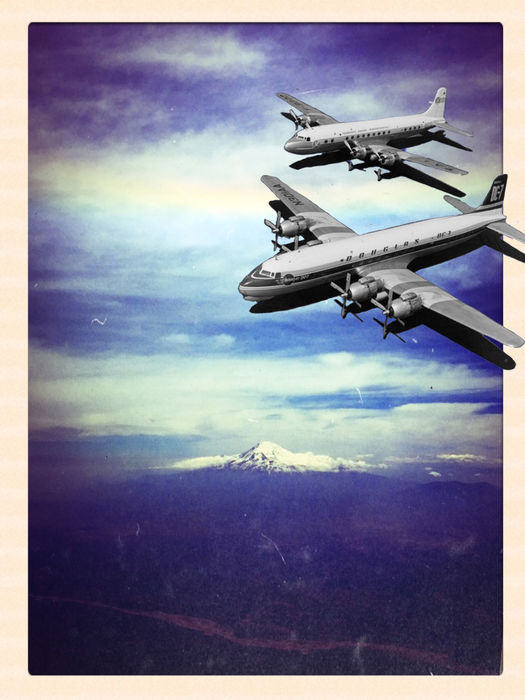 It is only natural that tourism plays such a large role in the nation, when Armenia has so much to offer. At the moment, Armenia has three UNESCO World Heritage Sites, with an additional four sites on the Tentative List. Every year, the country also hosts various festivals, international competitions, and conferences which attract worldwide attention. Some of these include but are not limited to the Golden Apricot Festival, International Balloon Festival, Areni Wine Festival, the Armenia-Diaspora Pan-Armenian Conference, and the Pan-Armenian Games.
Ranging from delicious cuisine, beautiful landscapes, and an array of festivals, to monasteries, monuments, and artifacts that showcase the nation's rich culture and history, Armenia has something for everyone. Hakob Hakobyan, Chairman of the Armenian Hotel Association, echoes these sentiments: "Yerevan is a very beautiful city, which has many attractions for foreign tourists. In general, people are satisfied with entertainment center visits in the capital and the local brandy and food tasting. In addition to tours to churches and cultural sites, the tourists are also offered adventure and rural tourism."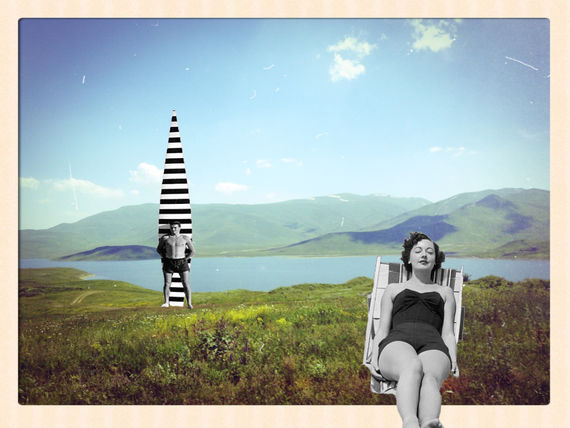 Indeed, the diverse demographics of those coming to Armenia illustrate the country's potential ability to appeal to anyone and everyone. In 2016, 30% of Armenia's tourists came from Iran, 22% from Russia, and 7% from the United States. Since 2016, Armenia has also seen a 64% increase in tourism from China, and a 236% increase in arrivals from the Philippines. The first half of 2017 also saw an increase in tourism from Iran and Arab countries.
Armenia oftentimes lauds itself on its global geopolitical positioning—not many nations can boast friendly ties and close connections to countries in the West, Asia, and Middle East at the same time—and these statistics are a testament to the fact. While Armenia is being able to attract such different demographics because it is trying to market and provide services and experiences suited to the needs, preferences, and desires of multiple demographic groups, the potential for growth remains largely untapped.
So what is bringing each body of people to Armenia?
In terms of Iranians, many come to Armenia to celebrate the Persian New Year, Nowruz. It begins from the fourth Saturday of March and lasts 13 days. Armenia hosts about 20,00-25,000 Iranian visitors during these two weeks. Armenia is close by (many Iranians come by personal car and there are buses that run from Yerevan to Tehran) and unlike Iran, there are no religious bans or restrictions, making Armenia an attractive place to visit during this festive time period. Indeed, the head of tourism of the Yerevan municipality often plans a number of events for Iranians' Nowruz. This year there were welcoming billboards, bus tours, and an exhibition on Iranian heritage was held at the Yerevan History Museum. A hotline was also created for Iranians to call with questions and concerns.
The celebration of Nowruz notwithstanding, Iranian tourists are attracted to and visit Armenia for other reasons and during other months as well. Marina Avetisyan of Shelby Tours stressed Armenia's affordability and accessibility to Iranians, as well as its more open culture, delicious cuisine, and the abundance of drinks. Avetisyan noted that it only takes about 10-11 hours by bus to travel from Tehran to Yerevan, there are cheap flights to Yerevan from Iran 2-3 times a week, and it is easy for Iranians, who have trouble getting visas to other countries, to enter Armenia. Indeed, part of the increase in Iranian tourist arrivals to Armenia in 2016 can be attributed to Armenia's abolishment of visa requirements for Iranian citizens. Starting from August 2016, Armenian and Iranian citizens no longer need entry visas for stays shorter than 90 days in the neighboring country. Similarly, it is easy for Iranians to feel at home in Armenia, as Persian-language services are readily available.  While there are services catering to tourists from Iran, issues persist from overcharging to the sometimes not-so-friendly treatment.
In regards to tourism from China, the 64% growth in Chinese arrivals can be attributed to China's Belt and Road Initiative—a program designed to revive ancient Silk Road trading routes in order to form better global partnerships.
Launched in 2013 as "One belt, One road", the project involves China's investing in countries along the old Silk Road route, of which Armenia is a part. Indeed, beginning in 2015 with Serzh Sargsyan's trip to Beijing, where he and Chinese president Xi Jinping signed a statement of "friendly cooperation," as well as agreements on economic, political, and military ties, there have been multiple signs of increasing Chinese presence in Armenia. For example, China is building a new embassy in Yerevan that, once completed, will be Beijing's second biggest in the former Soviet Union. Similarly, together the Chinese and Armenian governments are building a school for Chinese language studies. When it opens in 2018, this school will be the largest center for the teaching and learning of Chinese in Eastern Europe and the former Soviet Union.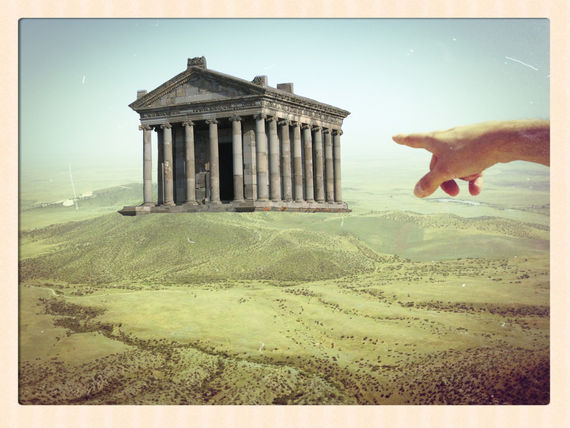 This strengthening of Chinese-Armenian relations is a potential explanation for the increase in Chinese tourists to the country. Indeed, Marina Avetisyan noted that she and her colleagues at Shelby Tours have noticed that the Chinese are very informed about the country they are traveling to. "They are coming in and telling us more than we even know," Avetisyan explained, referring to her Chinese clients. Avetisyan also noted that many of the Chinese coming into the country are attracted to the various festivals (such as the wine, gata, and watermelon festivals hosted this summer) that Armenia is holding.
Similar to Chinese tourists, Armenia has also seen an increase in Filipino arrivals—a 236% growth since 2016, to be exact. This massive increase can be attributed to Armenia's aggressive marketing campaign aimed directly at Filipinos. According to Lilit Khachatryan, a representative from the State Tourism Committee of the Ministry of Economic Development and Investments, "In 2017, serious marketing steps were implemented to attract the Filipino market to Armenia." For instance, a trip was organized for the camera crew of the popular Travel Now Magazine. In addition, Armenia has, in cooperation with Aeroflot Airlines, opened up the flight Manilla-Moscow-Yerevan to bring more Filipinos from the Philippines to Armenia. Khachatryan also explained that border crossing procedures have been simplified in Armenia for citizens from China and the Philippines.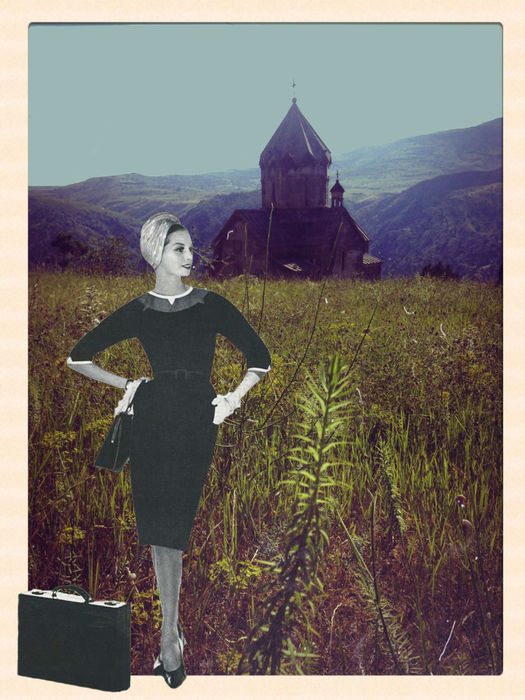 Other marketing campaigns include the initiative "Pilgrimage to the First Christian Country." Mekhak Apresyan, Vice President of the State Tourism Committee of the Ministry of Economic Development and Investments, believes this is an effective strategy for attracting Filipinos to the country, as 83% of Filipinos identify as Christian. To further this campaign, Apresyan participated in the World Tourism Organization's forum in the Philippines, where he discussed various tourism-related issues.
Avetisyan from Shelby Tours also noted that there are many Filipinos employed in the United Arab Emirates who must leave the country to renew their work visas, and who choose to come to Armenia thanks to cheap flights to and from the UAE. Indeed, a number of Arab tourists and those of other nationalities from the UAE visit Armenia from Dubai, as most capitals and other major cities have direct flights to Dubai.
Avetisyan also gave explanations for the attraction of Armenia to the other top two demographics of foreign tourists to the country: Russia and the U.S. The ties between Russia and Armenia are, of course, very close. "Russians have always come," Avetisyan said. Indeed, it is quite convenient for them: most Armenians speak Russian, many storefront signs are written in Russian, historic site descriptions are provided with Russian translations, there are Russian products in the stores, etc. Likewise, airline tickets are very cheap, and Russian airlines fly often—"Seven times a week, three times a day," Avetisyan specified. "Russians like to drink, and Armenia has good alcohol," she added, in terms of attractions in Armenia. "They like to visit historical places and usually come with or take tours."
In regards to American tourists, however, Avetisyan said that the majority who come from the U.S. do so to see relatives and friends, along with the country. She noted that most Americans visit for holidays like the New Year and April 24, the day the Armenian nation commemorates the Armenian Genocide of 1915. This implies that much of the tourism from the United States is coming from Diasporan Armenians, though of course there are exceptions.
Armenia is a country abundant in charms and attractions. From ancient historic site visits, cultural experiences, and wine factory tours, to relaxing resort towns, and hiking opportunities in the gorgeous countryside, Armenia has much to offer a wide array of people.
However, despite its ability to appeal to such diverse demographics, Armenia is not living up to its potential. Indeed, according to Export.gov, a data website run by the U.S. Department of Commerce's International Trade Administration in collaboration with 19 U.S. government agencies, although "Armenia has more than 700 possible tourist attractions… the majority of them are underdeveloped and difficult to reach. Stunning natural vistas and rural tourism are a potential attraction throughout Armenia, but the lack of knowledge of English, international-standard hotels, restaurants and other services in the regions, as well as poor access, deter many tourists."
Armenia still has a ways to go to realize its tourism potential—especially compared to its neighbors. Armenia ranked 84th among 136 countries in the World Economic Forum's 2017 Travel and Tourism Competitiveness Report, which measures "the set of factors and policies that enable the sustainable development of the travel and tourism sector, which in turn, contributes to the development and competitiveness of a country." In the report, Georgia and Azerbaijan have a higher competitiveness, coming in at 70th and 71st respectively. For context, Russia ranked 43rd and Turkey 44th.
The main criteria used to judge and rank countries in the report were Business Environment, Safety and Security, Health and Hygiene, Human Resources and Labor Market, ICT Readiness, Prioritization of Travel and Tourism, International Openness, Price Competitiveness, Environmental Sustainability, Infrastructure, and Natural and Cultural Resource development and promotion.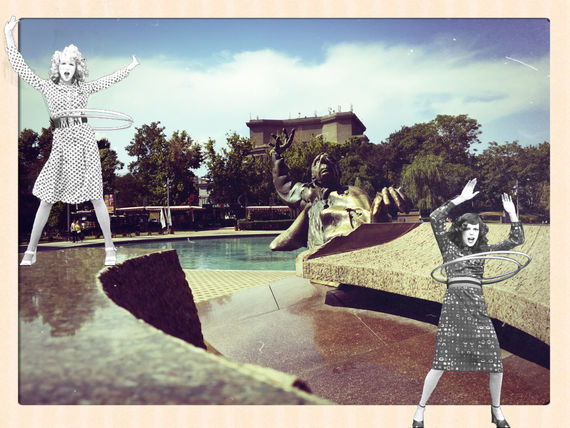 The chart below compares Armenia's ranking in the above-mentioned categories to its neighbors, Azerbaijan and Georgia (Armenia's main competitors in terms of attracting tourists).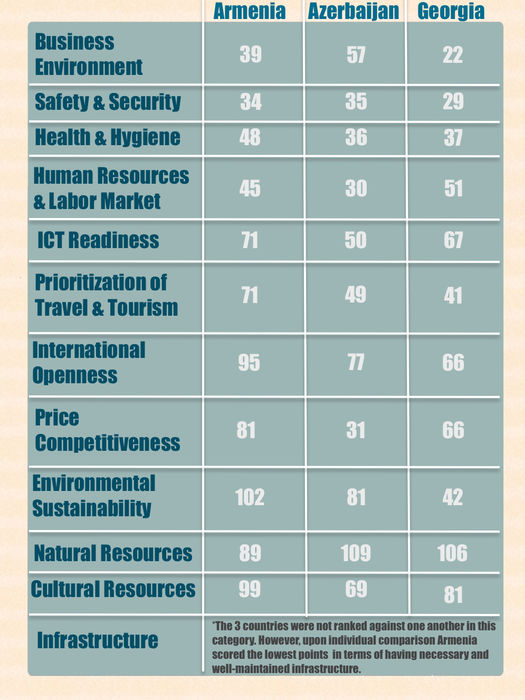 It is noteworthy to highlight that despite outcompeting both Georgia and Azerbaijan in terms of natural resources (meaning Armenia outcompeted both nations in terms of number of world heritage natural sites, total known species, total protected areas, natural tourism demand, and attractiveness of natural assets), Armenia ranked appallingly low when it came to Environmental Sustainability. Among 136 countries, Armenia ranked 102nd (compared to Azerbaijan's 81 and Georgia's 42), despite scoring 89th in natural resources (compared to Azerbaijan's 109 and Georgia's 106).
This is disconcerting. According to figures gathered by the authors of the WEC's 2017 Travel and Tourism Competitiveness Report, "data reveals that the environmental strength of a country is directly related to tourism revenue. Although this relationship is complex, and there is no evidence of direct causality, the more pristine the natural environment of a country, the more tourists are inclined to travel there, and the more they are willing to pay to access well-preserved areas. Consequently, as the natural capital depletes, destinations lose revenue."
Given this close relationship between natural resources, environmental sustainability, and tourism attraction and revenue, Armenia's lack of focus on sustainability is costing the nation in terms of tourism development opportunities and profits— which is a shame, given Armenia's potential in the sector.
It is also noteworthy to mention that Azerbaijan has jumped 13 points in ranking since 2015, while Armenia has only jumped five. In fact, Azerbaijan is one of the most improved economies this year. Azerbaijan has done this partly by investing in its travel and tourism sector, liberalizing its visa regime, enhancing its natural and cultural resources by increasing the size of its total protected areas, and lowering hotel prices to become a cheaper travel destination. Armenia is ranked much lower than Azerbaijan (and Georgia) in terms of prioritization of travel and tourism and price competitiveness. Indeed, when asked why she thought Armenia ranked so low in comparison to its neighbors, Marina Avetisyan explained that Armenia's neighbors have more of a budget dedicated to making their country attractive.
Many individuals and organizations, along with government officials and agencies related to the tourism sector and development of Armenia's resources, have taken the initiative to develop and promote the nation. For example, the sectors of eco-tourism, extreme tourism, gastro-tourism, religious-tourism, and educational-tourism have been steadily and successfully growing within the country.
In terms of extreme and adventure tourism, Armenia boasts groups and facilities that offer mountain biking, paragliding, ropeway courses, skiing, hot-air balloon rides, hiking, and ziplining. In fact, the world's longest zipline in the world is in the process of being constructed by Yell Extreme Park in the Yenokavan community of the Tavush region in Armenia. Zarmine Zeytuntsyan, Chairperson of the State Committee of Tourism of Armenia, and Tigran Chibukhchyan, founder of Yell Extreme Park, presented the role of the zipline's construction in terms of the development of the tourism sector in Armenia.  "[The zipline] aims to unite adventure and extreme lovers from around the world, positioning Armenia as a regional extreme tourism center in the world tourism industry," Chibukhchyan said.
The development of the Trans-Caucasian Trail—a hiking trail running through Georgia, Armenia, and Azerbaijan—and the works of Armenia Geographic Project— an organization which "seeks to discover geographic sites in the territory of Armenia through tourism and popularize places which are not much known to the public"—both have a similar role and aim. As heads of the two groups told reporters at a press conference on developing alternative tourism, one of the many aims of these projects is to increase tourism flows through the expansion of eco and adventure tourism.
Armenia's potential for gastro-tourism is also being expanded upon. To support this growing market, the Development and Preservation of Armenian Culinary Traditions NGO organized the Dolma Festival in May, Bread in the Mountains food festival in June, and Barbecue festival in August. The Areni Festival Foundation also organized "Wine Days in Yerevan," "Traditions of Syunik," the Gata Festival, and of course, the much-anticipated Areni Wine Festival. In addition, the capital saw the Yerevan Food Festival in September, and Yerevan Vegan Fest in October.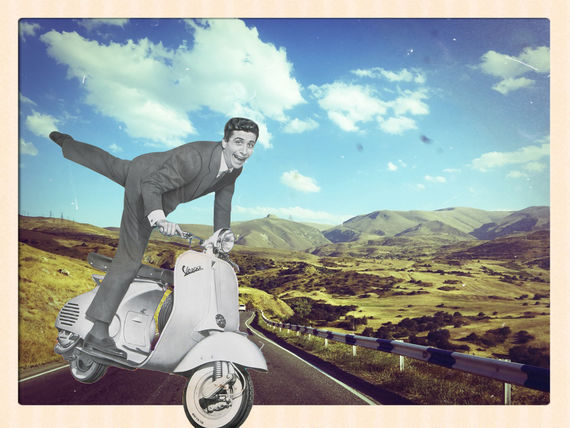 Similar attempts at drawing people to the country have been made through educational tourism. According to a 2014 survey, 60% of tourists to Armenia were ethnic Armenians. However, only 10% of Diasporan Armenians have ever visited their homeland. Groups like EPIC International Summer and Ari Doon are targeting young Diasporans through educational tourism. This includes organizing classes and educational programs to introduce Diasporan youth to their homeland, with the hopes that one day they will return to Armenia.
Indeed, along with more independent groups, national Armenian agencies are also working to promote Armenia to a more foreign market. For example, the purpose of the "Armenia – My Seventh Sense" event held in Moscow from March 31 to April 1 was to advertise the tourism potential of Armenia and Artsakh through the presentation of the nation's culture, art, and cuisine.
Similarly, the "In Tour Expo 2017" tourism exhibition was held mid-April in Armenia, and was attended by over 80 local and foreign companies. Deputy Minister of Economy of NKR Sergey Shahverdyan noted that Expo "served as an important platform to jointly showcase the Armenian tourism potential as well as establish new business links."
The Armenian government's main goal in the tourism sector according to Minister Suren Karayan of the Ministry of Economic Development and Investments was to reach 3 million tourists annually. "Works will be carried out to improve the legal field regulating the sector… Steps will be taken aimed at developing tourism infrastructures, implementing concrete programs and increasing the country's recognition…We attach special importance to implementation of initiatives such as 'Pilgrimage to the First Christian Country' strategy, eco-tourism development etc.," Karayan said. He also mentioned toying with the idea of granting free visas to countries considered "target markets."
According to Lilit Khachaturyan, today the priority target markets for Armenia are Russia, the Arabian Gulf countries, Western Europe, Iran, China, Japan, and Canada. "A number of measures have already been taken… more particularly, campaigns and road shows for the presentation of Armenia in the target markets, numerous press trips for media representatives to Armenia, participation in international tour exhibitions and fairs, organization of national festivals, etc.," Khachaturyan said. "As a result we have new foreign partners, and we have new articles, TV programmes and movies representing Armenia from various viewpoints."
The Armenian Government has also decided to set up a tourism development fund to ensure more efficient marketing and promotion of Armenia in the tourism sphere. In addition, the Center for Strategic Initiatives (CSI) has joined forces with the State Tourism Committee of the Ministry of Economic Development and Investments to increase the country's visibility and participation in international tourism expositions. The Center is also working with the State Tourism Committee to install the "Tourism Satellite Account," which is a system that will gather data from tourists on their trips to Armenia. This data will then be used to improve future tourists experiences, as well bring to the attention of the State Tourism Committee the areas and experiences worth investing in.
Export.gov described Armenia as "a unique tourism destination with a rich and diverse cultural heritage that provides dynamic opportunities for developing tourism markets." Indeed, abundant in resources, it should not be very difficult for Armenia to market and promote itself as an ideal tourist destination. However, there is work to be done for the country to realize its potential. Destinations outside Yerevan must be made more easily accessible and comfortable through investment in better connectivity between regions (as well as investments in resources in the towns themselves). Language barriers must be overcome — English remains the dominant language of international business and global communication, yet resources in this language, let alone people who speak it well enough, are lacking.
Similarly, investments in environmental sustainability are crucial if the country wishes to be seen as a modern nation, let alone one attractive enough to visit for its abundant natural assets. Armenia must also get better at collecting tourism data to better understand tourists' needs and desires. Finally, the nation must work at promoting Armenia to the world at large through an increase in attendance of international expositions, marketing campaigns, more publishing of articles, and development of closer ties with certain nations.
These strategic solutions are not always easy to implement and require concerted effort. But if systematic effort is exerted in improving the tourism sector of Armenia, and there is a genuine desire to place the country on the global map, Armenia has the potential to bring a great many people to the country. In return, the nation will reap the benefits: an increase in jobs, profits, and better connection to the world at large.