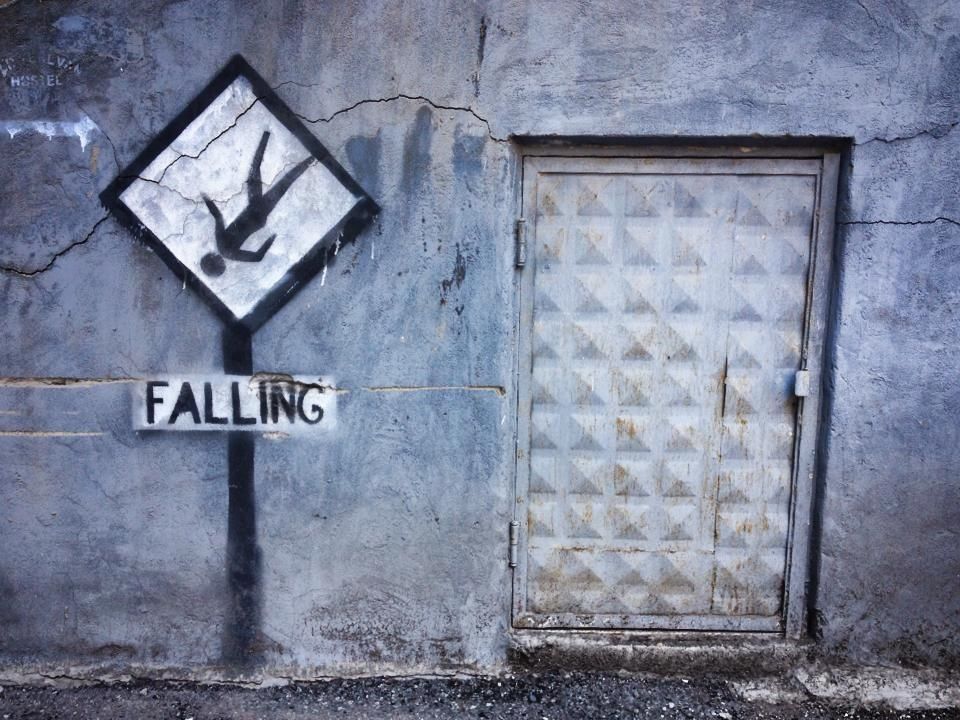 Photo by Roubina Margossian.
The visual rebranding and the uninspired campaign were of little help to the Republican Party, compared to the power of the perfectly tailored Constitution and Electoral Code that quite loudly encouraged individual candidates to BYOV (Bring Your Own Votes).
Armenia is finalizing its first Parliamentary elections under a new Constitution. While official results are yet to be announced, preliminary and pretty much conclusive results are in and only four of the nine competing political parties and blocs made the cut.
Communist Party of Armenia (0.75%) First of all they exist. If you're still digesting this fact, please read it again. They exist. The obvious missed opportunity is that they came a tad too late, 20 years too late. The only forecast for the party is hardly reassuring, they'll remotely observe their senior electorate slowly fade away.
Free Democrats (0.94%) Armenia's sole openly pro-European party had an unorthodox vision and a strong economic platform. An oddity for a country valuing orthodox views and hardly caring to read anyone's economic platform. What possible reason kept them from uniting with quite like-minded YELQ bloc and effortlessly passing the 7 percent threshold is beyond explanation. Free Democrats will likely keep a low profile until next election cycle.
ANC — ADP (1.66%) First President Levon Ter-Petrosyan's bloc basically sacrificed itself to restarting an adult conversation on an Armenia-Azerbaijan peace settlement. Their raw, deadpan pragmatism was way too bitter for the general public, concentrated on its daily economic welfare or lack of it. Leaders that once drew the biggest crowd at their rallies received rookie level number of votes.
Ohanyan Raffi Oskanian Bloc (2,07%) The biggest gap between expectation and reality. The sad 2 percent is a drastic contrast to Raffi Hovhannisyan's bravado, claiming a win or, in a worst-case scenario, a runner-up position in the election. Despite having some bright intellectuals, ORO drastically overestimated its worth, did little groundwork in the regions and basically came up with an unappealing and dull campaign. The bloc is obviously a one time deal and will fall apart before the polling stations are torn down. ORO's vague promises of violent aftermath are now a lasting meme in social media.
Armenian Renaissance (3,72%) While they didn't make it to Parliament they still got too many votes for a party so compromised. Perhaps the timely rebranding from the worn-out 'Rule of Law' to a more classy 'Armenian Renaissance' helped confuse some voters, but the constant shape-shifters won't be heard for five more years. Yet in some unexplained way the 3,72% is still a bizarre success. Will there be another Renaissance in five years? Perhaps a plastic surgery will do the trick.
ARF (6,57%) Armenia's oldest political party made the cut and will be back in Parliament. The real question is why? What will they do differently? Probably not much, they'll bargain a few cabinet seats and sort of continue to be there, never really opposing the ruling party, hardly ever proposing anything worth of interest. The ARF shows little evidence of change and the new party list bears painful resemblance to the previous one, and the previous one, and the previous one…
Yelq Bloc (7,77 %) The sole opposition bloc in the next parliament was the underdog right from the start. The bloc managed to unite three opposition parties, but failed to unite more. YELQ came out of the closet as pro-European force, leaving no chances to other parties who intended to play that card. Not that there were many. While an obvious Facebook leader, the bloc did poorly in the regions, partly because their ever-so-exaggerated plan of recruiting 6000 proxies quietly passed away at 1000. However YELQ will get up to nine seats in the National Assembly and will be the only hope for real discussion in the future Parliament.
Tsarukyan Bloc (27,32%) The oligarch that never bothered to show up in Parliament before has once again rallied a large portion of the population to put him back into Parliament. Through the campaign they behaved like an opposition yet never really burned the bridges with the ruling party. The only logical and pragmatic move for them would be to fight ARF for the position of the ruling party's coalition partner and get at least some seats in the Government. Otherwise they spent millions to get into a Parliament where all they'll be able to do is just talk. Will their electorate mind it? Probably not, as long as the charity continues.
Republican Party (49,12%) And the Oscar goes to… The Ruling party once again regained power relying heavily on local oligarchs and ridiculously submissive senior citizens. The visual rebranding and the uninspired campaign were of little help to the party, compared to the power of the perfectly tailored Constitution and Electoral Code that quite loudly encouraged individual candidates to BYOV (Bring Your Own Votes). The Republicans did refresh their party list; they added some likable names while some old troublemaker figures were replaced by new ones. The Republicans now have the luxury of carefully picking the partner for the new coalition, will they reconcile with their ex, the ARF or with their other ex – Tsarukyan's party? I'll leave you with this cliffhanger.
To find out more about the political parties and blocs, read Primer: Parliamentary Elections in Armenia