In the past several years, residents of Yerevan have started spending more time in cafes and the outdoors generally. We eat out, take our breaks, work and escape from the cares of our daily lives.
The COVID-19 lockdown left the places we escaped to inaccessible, and people took this the hardest. During that time, we were reminded of all the things we tried to avoid – the unequal distribution of housework responsibilities, the noisy neighbor next door, errands left undone or a complicated relationship with cooking.
In any case, it seems as if all of this is now in the past. During the lockdown, all of us understood things we had to understand, completed what had to be completed, learned how to get along with cooking, and even had time to bake bread or make good coffee for ourselves.
Fortunately, cafes and restaurants have now reopened. However, unfortunately, several were not able to sustain the hit they took from the lockdown, the drop in tourism and the war. Some closed down. The rest survived and tried to rethink their approaches and adapt to new realities. They reopened for us, once again offering an escape, a place to hide or just a place to eat and drink delicious things.
"I believe that we will slowly move toward international modern trends in Yerevan, one of which is organic and eco dining," says Karen Mirzoyan, a photographer and founder of Mirzoyan Library, one of the most beloved spots in Yerevan. "For example, in Georgia there are already specific concept hotels where they grow their own food and you, as a guest, can pick whichever product you want and give it to the chef to prepare for you. It's interesting to see if such a concept would work here or not. I haven't completely devoted myself to the restaurant business yet. That's why I can't talk about trends precisely, because I don't consider myself an expert in the field. I also think that we should be looking into our own traditional cuisine or approaches before chasing different international trends, or at least do it in tandem. That's how I'm trying to keep the menu at Mirzoyan Library and at my newly-opened project Roza. And I'm happy that this is becoming a trend, or something cool, and that others are starting to do it as well, slowly turning it into a domestic trend, for example, tan flavored with our spices."
In terms of cuisine, Mirzoyan Library and Roza, a cocktail bar which opened in February, focus on small plate dishes and large plates inspired by the Ethiopian tradition of serving on saucers. These have started to decrease and disappear in several restaurants around the world due to the pandemic. It is in these small details that the Yerevanian reality holds its own unique place and diverges from international trends. It's as if Yerevan follows every trend, but at the same time changes it and makes it its own.
According to Mariam Saghatelyan, co-founder of In Vino Bar & Restaurant, we behave in an interesting manner when it comes to following trends. "Trends come and go quickly, but I've noticed that trends seem to stay longer with us than expected," Saghatelyan says. "In this sense, we're probably different. However, in general, I wouldn't single out us Armenians as a specific type of consumer. The way people work with any consumer market is the same: educate, teach, get them used to the new. In 2012, when In Vino opened for the first time, we had to deal with a market where wine was only "red," "Areni," or "sweet." I believe Soviet influence played its role here. During the Soviet years, we were producing cognac and mainly consuming vodka, which accustomed us to a specific taste pallet. With slow steps, we have reached where we are today. And today, I can state that we are not behind any international trend. Now the whole world is transitioning to organic cultivation techniques for wine. Lately, orange wine is in great demand around the world, and it is already being produced here as well and our customers can try it."
The fact that Yerevan is not behind international trends is also confirmed by Ani Galstyan-Azaryan, one of the cofounders of "Familia Group," which owns cafes and restaurants such as Molocco, Ruby, Roomz, Bulldog and JCook, which opened last year. "Many places in Yerevan try to maintain and follow trends, but all of us have the issue of having a small market and the demands that come with it," Ani states. "I, for example, can't imagine a time when molecular gastronomy becomes a trend. We have certain traditions, we're used to eating in a very specific way and as a businessperson you have to work taking that into consideration because your desire to be original will clash with the market and its demands – in short, according to Armenian taste. You have to think about how to become profitable. But despite domestic demands and the limits of our region, we are not behind modern trends."
For example, all over the world the simple standards for service have become preferrable once again. Many places here have chosen this style of service, including JCook and Mirzoyan Library, which closed temporarily during the war and reopened in February 2021.
All these restaurants and cafes focus on delivering their famous dishes that are well-loved by the Yerevantsi consumer, however, with a more unexpected style of their own. It is due to this that they are slowly and carefully breaking the "croissant-bruschetta" standards laid in stone in the cafes and restaurants of Yerevan, thus inviting consumers to try new food, approaches and service. For example, at JCook, instead of ordering scrambled eggs with tomatoes, you can order shakshuka, which is the same dish but the Maghreb version; it has the same ingredients but differs in the way it's prepared. If someone wants to try something new, then this is the safest version. JCook also serves popular burgers and burritos, but the ingredients and their approach to tastes are different, more light and delicate. Mirzoyan Library as well has slowly gotten us used to unexpected but delicate approaches with its spiced tan or its pesto prepared with local ingredients.
"I don't want to rethink the Bloody Mary, there's no need for it. Its combination is perfect. What's the point in changing it or giving it a local spin?" asks Karen Mirzoyan. "I just serve it with fried sujukh instead of fried bacon. I turn them local. I would like new ways of servicing or rethinking the local to become new trends here. I believe this would work if you also know and study our traditions and start from there."
It's possible for these approaches to slowly find their place in the Armenian market if we take into consideration the fact that 2020 not only brought us the COVID-19 pandemic but war as well. According to Ani Galstyan-Azaryan, local restaurant businesses were hit harder by the war than by the coronavirus. "It forced us to ask new questions," she says. On one hand, it's possible these events influenced and forced us to preserve our own, to urge us to integrate with these new times. On the other hand, as noted by Mariam Saghatelyan, this was a strong shock which "forced many to let go of modern trends and relook at our own businesses, to focus more on maintaining certain values and on educating society and the consumer."
In any case, as much as it seems that the city has stayed the same, things have changed. Many of us have started to perceive restaurants and cafes differently, demanding that they not only serve good food and drinks but provide an environment as well, or a "gastro-experience."
With its fusion cuisine, JCook invites those who were not able to travel an alternative trip through tastes and smells. Roza offers turning our evenings beautiful with its simple and impressive cocktails. A place called The Beach, which opened in January in a building beside Greater Yerevan's Vahakni Residential Community, is trying to change our expectations of the concept of what restaurants and bars are. Still finding its footing in its own format, The Beach offers the Yerevantsi consumer cocktails and light sandwich menus, and an unusual space with a see-through ceiling, floors covered in soft sand and constantly under sunlight. Here you can sit, walk, lie down on lounge chairs and light bonfires in specific designated areas.
Despite the post-war chaotic reality and the domestic and economic challenges that have followed, Yerevan's entrepreneurs, fortunately, continue to work at bringing the city to life. The best examples of this are several places that opened since last year, like Majar 44 for wine lovers, Phoenix and Mamba for cocktail lovers, Katsin for meat cuisines, Oaten Ox for those looking for healthy food, and for Lebanese cuisine lovers there is Rehan. Fortunately, this list is still growing.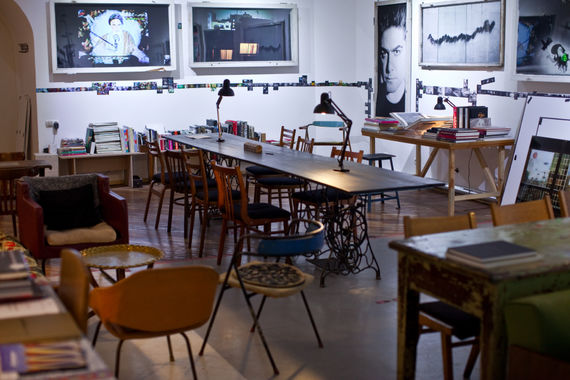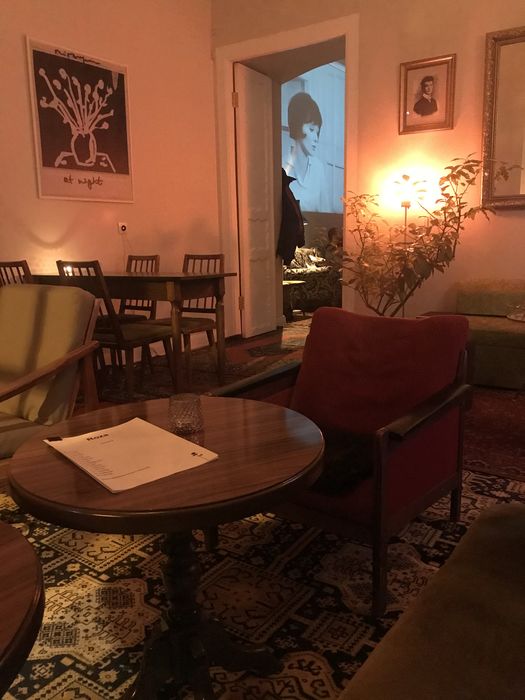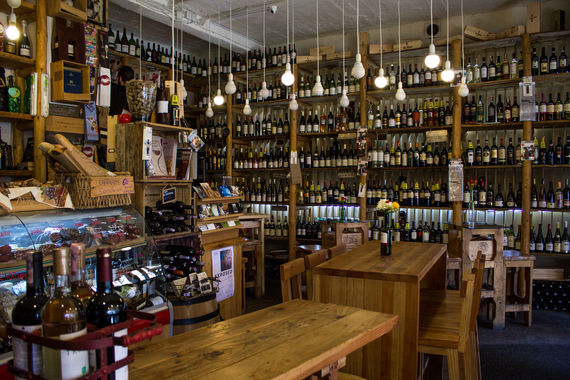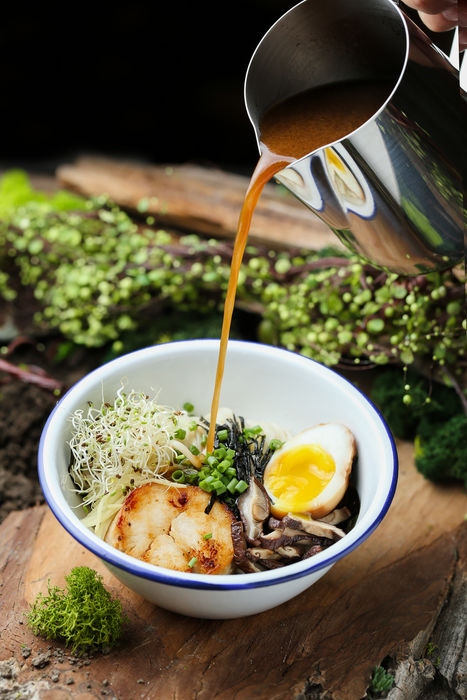 The increase in bars, cafes and restaurants, as well as attempts by innovators to serve something new and offer interesting leisure spaces for consumers, is very important. In the post-war years of the 1990s, a lack of amenities led to an aftershock in the form of an exodus of Armenia's human talent. This time around, keeping Armenia an inviting place with a vibrant rhythm can help in the rebuilding process. The recreational sector will play its role in keeping Armenia competitive at the global level.