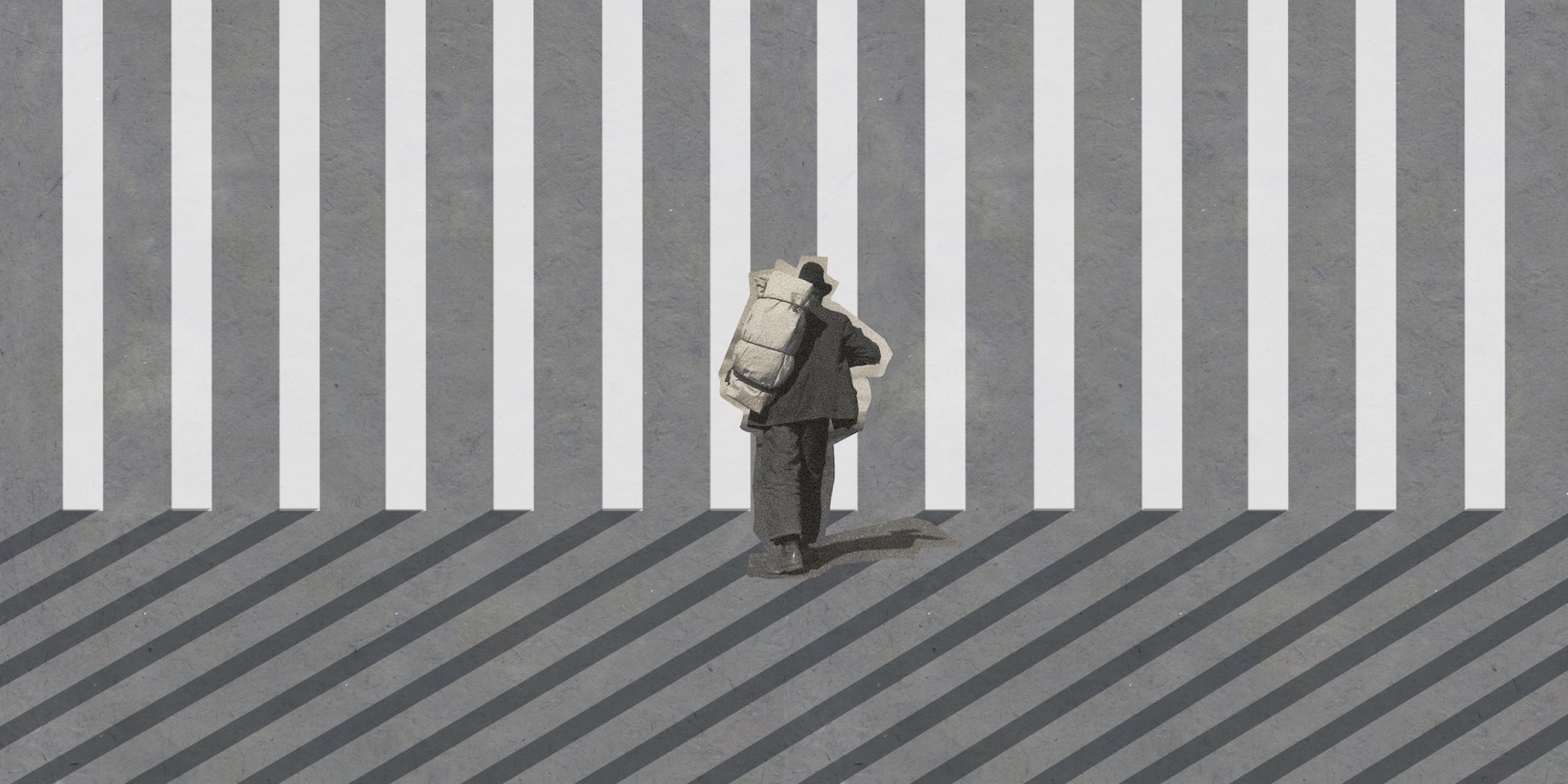 My grandmother Meline moved to Armenia in 1946 with the first wave of repatriates. Recalling her "return", she'd often repeat "I would jump over as many streams as there were to be able to fly over the Araxis (river) and escape from Armenia".
Inspired by his battlefield successes, towards the end of the second World War, Joseph Stalin was planning to attack Turkey from Soviet Armenia, capture Kars and retake parts of Western Armenia. Of course, making this plan work required a legal basis to justify it, i.e., the right of the heirs of those who lived on these lands before the 1915-22 Genocide to get back their inheritance. Scattered all over the world, these successors dreamed of a united homeland. This is how the repatriation plan was born, which was partially accomplished between 1946-47. It was to become yet another page in the Armenian history of lost generations, full of violence, alienation, and a feeling of yearning.
Despite its enormous dramatic potential, this subject hasn't been explored in cinema. Hamo Bek-Nazaryan's propagandistic "Second Caravan" (1951) can be considered the sole exception, which was intended to posit the Soviet Union as a salvation from the capitalist West. However, for various unconfirmed reasons that have since evolved into myths, Moscow forbade the completion of the movie. More recently, writer-filmmaker Tigran Paskevichyan has touched on the topic with a documentary trilogy dedicated to the repatriates and the repression exercised on them.
"Amerikatsi", a film by Armenian-American director and actor Michael Goorjian, which opened the Golden Apricot International Film Festival 2022, and will soon appear in theaters in Yerevan, is about these historical events. The story pivots around a young man named Charlie Bakhchinyan, who has repatriated from America to Soviet Armenia and has the misfortune to incite a Russian officer and communist party member Dmitry's jealousy, after earning the sympathies of the latter's Armenian wife, Sona. Dmitry resolves the issue with the simplest of methods, commanding Charlie's exile to Siberia (fortunately, Charlie doesn't reach Siberia and is imprisoned in Gyumri – Armenia's second largest city).
To flesh-out the character of a repatriate and a migrant, Goorjian uses the kind of classic iconography, which is most often associated with this Armenia phenomenon. The first element, which was a pillar of Armenian identity's preservation in the Ottoman empire and later in Diaspora, is Christianity. Having a Bible at home, visiting church, frequently crossing oneself were inalienable parts of a diasporan Armenian's everyday socio-cultural make-up – aspects that were summarily not encouraged in the Soviet Union. Absurdly, one of the false accusations used to imprison Charlie, is Christian propaganda in public (he crosses himself in a restaurant). There is another reference about the undesirability of Christian culture in one the film's parallel storylines. One of the prison guards – a censored artist – has been barred from painting, because "he has gone mad and started to paint churches."
Goorjian has also used the symbol of the stork, which is one of the main allegories in the subculture of wanderers, especially in literature and folklore. During the opening moments of the film when baby Garo (Charlie) begins his long journey to America, his grandmother calls him a stork. Later in prison, during the earthquake Charlie saves the stork's egg risking his life and years later this stork "helps" Sona find Charlie and save him from being exiled to Siberia. Other symbolic elements used in the movie are the memory of lullabies, through which the main hero is trying to reconnect to his roots, as well as the image of Ararat, which must be in every Armenian home, even if that home is a prison cell.
As played by director Michael Goorjian, the portrayal of the main character, Charlie, is impressive. "Amerikatsi" is his first work as director in Armenia, after receiving international recognition with his debut film "Illusion" (2004), where the main role was performed by the American legendary actor and director Kirk Douglas. Goorjian is also a recipient of an Emmy award for one of his television roles in 1994. In "Amerikatsi" Goorjian crafts a character of a naïve repatriate, which was obviously inspired by Chaplinian choreography and all the popular stereotypes about Americans.
The parallels with other "prison" movies, such as Roberto Benini's "Life is Beautiful" and Frank Darabont's "Shawshank Redemption" are not incidental either. Just like the heroes of those films, the repatriant Charlie is also a romantic idealist, who has come to his fantasy homeland in search of the Armenian version of his American Dream. Charlie even dares to oppose the prison leadership when the latter attempts to exile him to Siberia for a second time. His optimism, seen as stupidity by the people around him, is the only way to go on and survive the damp and stinking prison cell.
The other heroes of the movie are archetypal as well – the prison guards, the Russian officer who is a coward and two-faced. Although critical of Western "degenerate" morals, they secretly read American magazines and salivate over half-naked American actresses. More flattering is Sona's embodiment of Armenian womanhood – a self-confident and strong character, whom her Russian officer husband doesn't dare to oppose.
The oppression of Soviet authorities was not the only problem. All repatriates to Soviet Armenia felt estranged, and integration seemed almost impossible. The reality of imprisoned, ostracized Charlie was very similar to that of the majority of repatriates. Unable to become part of society, the hero becomes an observer, the window of his prison cell is a small TV set to the world where there is no place for him. His recurring dreams are about being a part of a large family around a table, participating in celebrations. It's not just yearning for freedom, but also the desire not to be alone, about belonging.
Unfortunately, the issue of belonging is inadequately explored in the movie and there is almost no reference to Armenian society, which was very insular and hostile towards the integration of repatriates. The movie looks at the problem from only one angle, by presenting solely the puppets of the Soviet regime as antagonists, while side-stepping ordinary citizens, who, in fact, mocked and harassed the repatriates no less than the prison guards.
The film's cinematic design belongs to cinematographer and director Ghasem Ebrahimian, who is better-known as a rock concert photographer. In "Amerikatsi" Ebrahimian combines neatly composed and static shots with close-ups of actors' faces, creating a balance of characters' relationships and emotions. Also impressive is the film's soundtrack, which is full of folk music and national songs in modern renditions. A veritable line-up of music stars, both from Armenia and the U.S. were involved in this enormous work, including the likes of Serj Tankian, Eduard Topchjan, Miqayel Voskanyan and others.
Michael Goorjian has created a film that represents a very dark period in history from an extremely sunny and affirmative perspective that sticks to the classical precepts of popular cinema. There have been similar attempts before, but Goorjian may be the first director to have succeeded in infusing this sentimental and "positivist" tone inherent to Hollywood cinema within an Armenian reality. His movie is humorous, dynamic, and optimistic, which is hard to imagine when thinking about the post-war Stalinist repressions. And yet, the director has chosen precisely this formula of invoking memories, which is probably the same formula used by genocide-surviving, repeatedly disposed Armenians who had to rebuild their lives from scratch. Perhaps this is exactly the formula that motivated them to go on living.