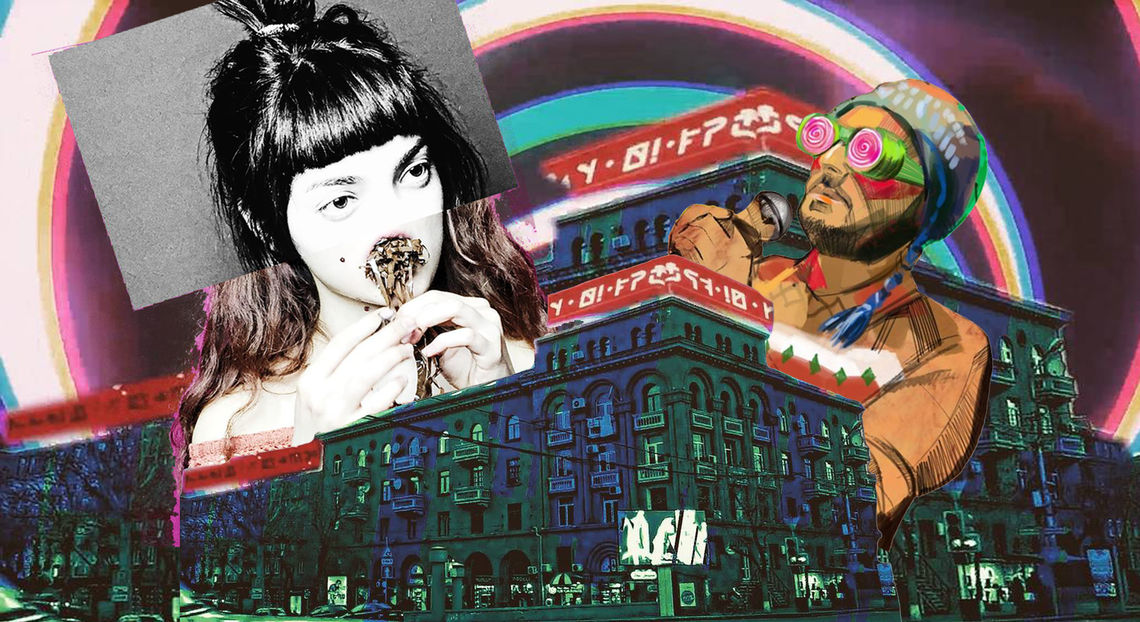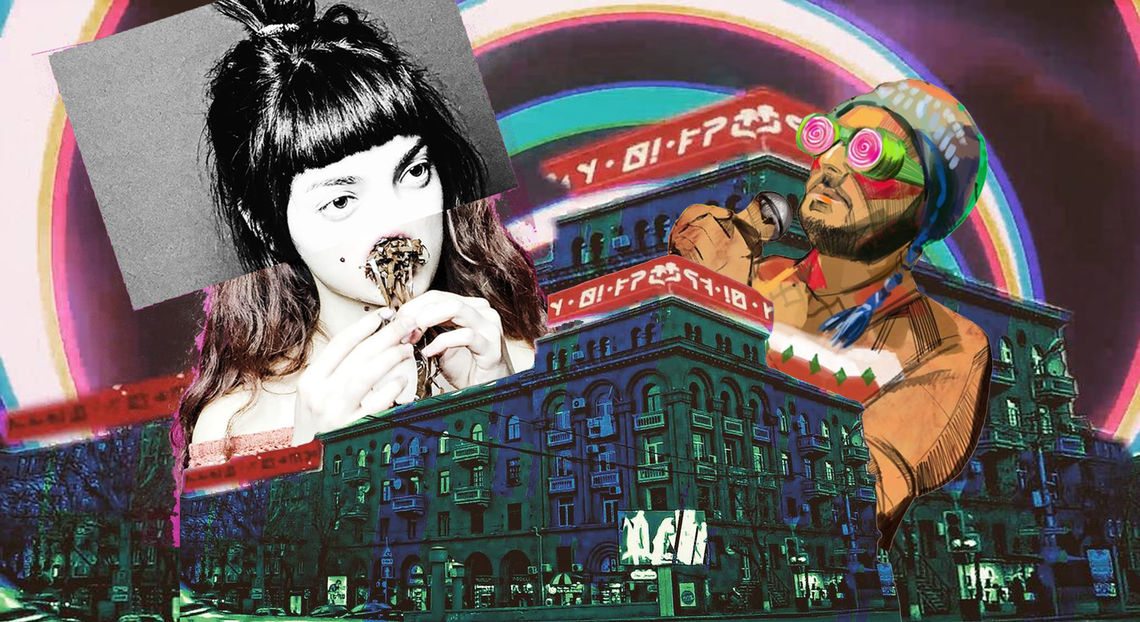 The relative crisis of music in Armenian culture has had a tactile effect on the self-expression of different genres.
At first glance, it seems the Eastern motifs of popular music have hushed out the voices from the underground but the view from below is different. There are people who you will not see on the big stage; they don't enjoy mass popularity but they continue to create.
Ջրիմուռմուռներ / "Seaweedweeds"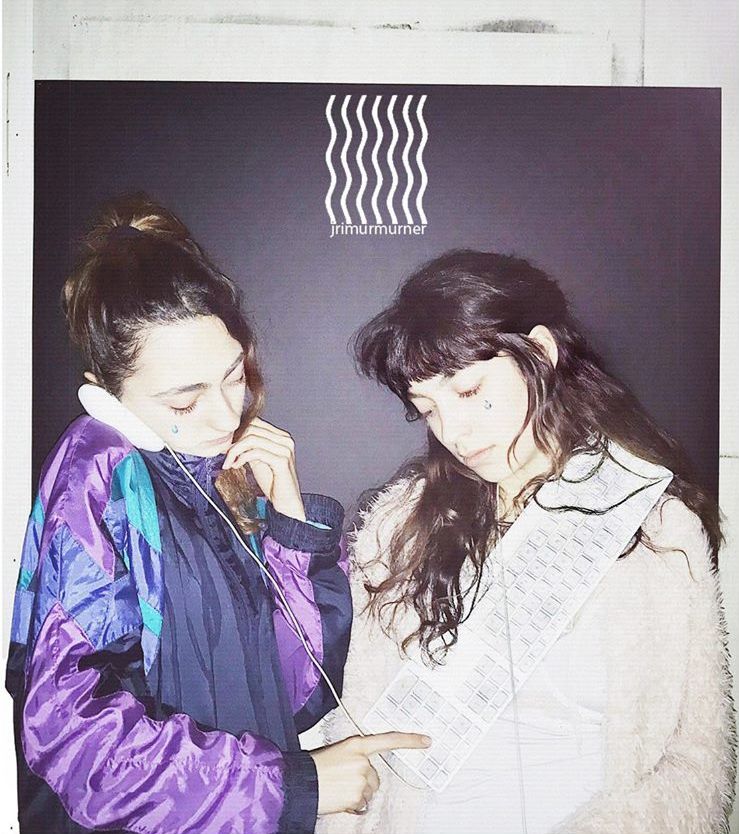 -How would you describe your music in two words ?

-Thick fog.  
"Our first concert was in Georgia. We had decided to take a page out of the 'sex-bob-omb' handbook and say things like, 'We are here to remind you about death and stuff,' before playing, and we did. Our humor was not perceived well and the whole performance fell flat."
Holly Armenakyan
When talking about themselves, the Jrimurmurs (Seaweedweeds) insist, "At the bottom of the sea, there are seaweeds that sing for the cool waves," and the Jrimurmurs play post-punk/electronic and are inspired by rock but are less aggressive and definitely experimental.
For the Jrimurmurs, Holly Armenakyan and Anna Sakhalyan (Glazastik [Russian for big eyed] Finch), music has always been fascinating but it was also a source of discontent. Unable to find anything locally that would quench their musical preferences, they decided to treat themselves and others to that "something new" and started their own band back in 2015.
"The Jrimurmurs was naturally born at sea. When we were at the seashore years ago we felt it was time to release the idea that had been bubbling in us for years. The name came easily, without thinking; we were hurling out words as fast as we could, and the seaweed came out with the tide," recollect the girls, adding that the field is saturated with new and interesting bands now.
Holly believes their music is about accepting one's inner decline and it is about friendship between "you and the inner uneasiness in you." They are not committed to staying underground, and would be happy if they had more of a following, but that would change nothing in their music.
The Jrimurmurs do not prioritize sound quality, on the country, the have adopted a certain poor quality aesthetics. They record in their "not so studio," which intentionally or unintentionally creates the distortion in the sound quality.
No connection to EVN Report 
"If Yerevan's architecture and the influence that Tamanyan has left on me had not existed, it would have been difficult for everything to be the way it is."
Simon Hovhanessyan
Once there were radios on the walls of post-Soviet kitchens, and then they broke down and in 2018 they invented a new one, an underground radio. One of the founding members, Simon Hovhanesyan is a film director and his profession rubs off on Radio EVN, where the music has visual solutions.
Radio EVN is an online audiovisual platform, made for a local audience. Simon says it all started with the realization that underground music pairs well with unique visuals and it took them the first two loops to get to what Radio EVN is about. It was in one of Yerevan's hip-hop pubs, at Pechenu Bagher (roughly translates into "Cookie Orchards") that was initially called Radio EVN Pechenu Bagher. "There I met DJ Kook and we decided to start an online radio," Simon recalls.
The first live Radio EVN broadcast with Kook was at dusk, 6:20 p.m. "The work is all about separate installations and projections of Yerevan," says Simon. The drive behind the work is to break out of the stagnant, out of the standardized mold. "The problem is that the underground, as a genre, is popular overseas but in Armenia where the population is so small, the popularity of the genre is even smaller."
– If I could not hear, what color would Radio EVN be?
– There are many colors, even a deaf person can feel our sets, they are always accompanied by thematic visuals.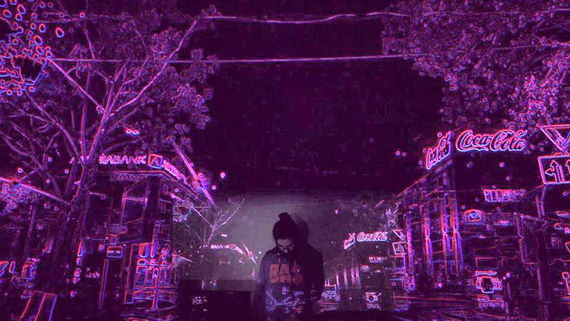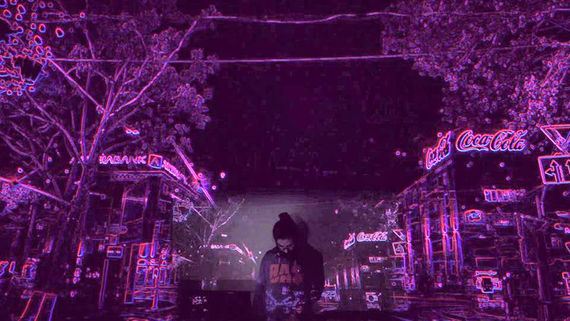 "We are often irresponsible. Before every performance, I enthusiastically think that this time around everything is going to be OK but ten minutes before going on stage, I can not find any of my bandmates, then I see they have started without me. I get on stage and start to sing, 'la, la, la,' only to notice that Guru has checked out and is playing a slower rhythm. Thirty minutes into the set, I look around to see Guru is taking a nap on the speakers."
Areg Arakelyan
Areg Arakelyan is an economist and an accountant but this does not keep him from creating alternative music. The LSD Sound-Out-Club is a hybrid of jazz, electronic, experimental rock and punk music. The lineup at the moment is Vartan Sargsyan aka Guru (guitar), Areg Arakelyan (vocals) Achod Papazian aka Golden Ash (drums), Guy Kachatryan (on the controls), Davit Alex Sisti (saxophone) and Ani Yegoyan (guitar).
"It all started in 2004 when we were standing next to Getar (a river in Yerevan) and decided to sign up for the music festival organized by the Noramoud band at ACCEA (Armenian Center for Contemporary Experimental Art)," Areg recalls. "We decided on the name on the spot, when we were signing up. We thought, let it be something euphoric and cool; it is just for this one day."
"Ten years ago, we were talking about controversial subjects and were propagating the legalization [of drugs] because sex, drugs and rock and roll were the controversial topics of the time, but now, to be honest, LSD is about inner fears and conflicts and the lyrics are about sex, the absurd and freedom."
As things stand, everything that is outside of show business is underground, says Areg. "There are artificial stages and then there are people who do not want to stand on those stages and willingly or unwillingly become a part of the underground; it does not matter if they are good at what they do or not."
"The underground is self scrutiny, a casual 'don't give a damn,' a character who has checked out, with messy hair and a weird outfit," says Areg who considers the Velvet Underground the ultimate underground.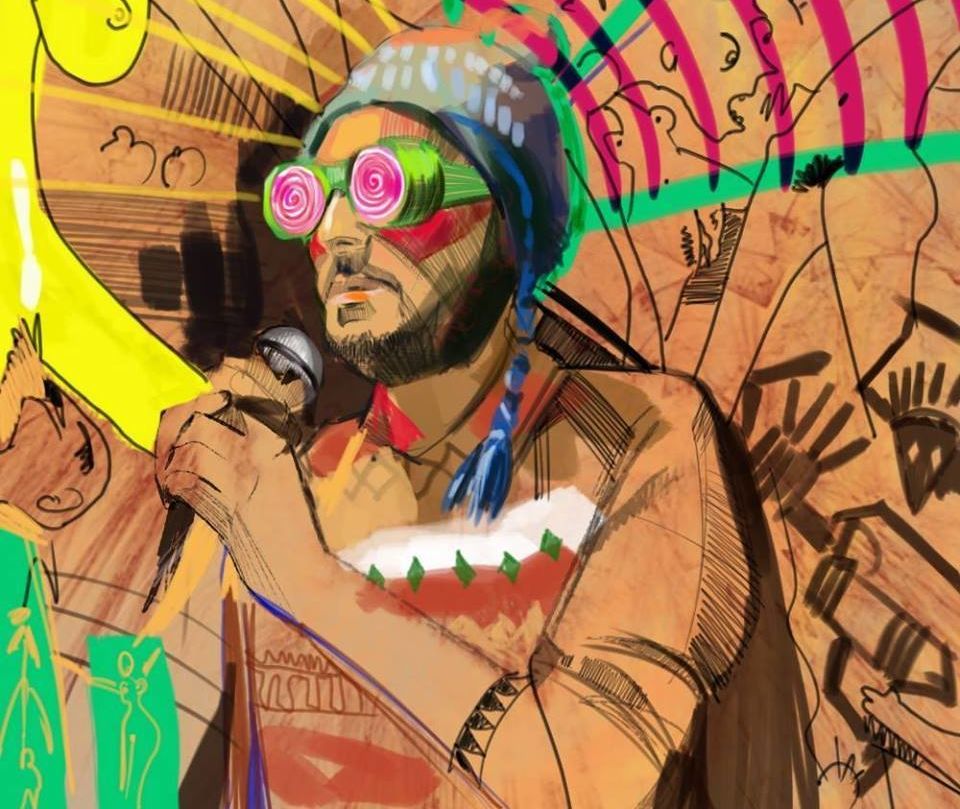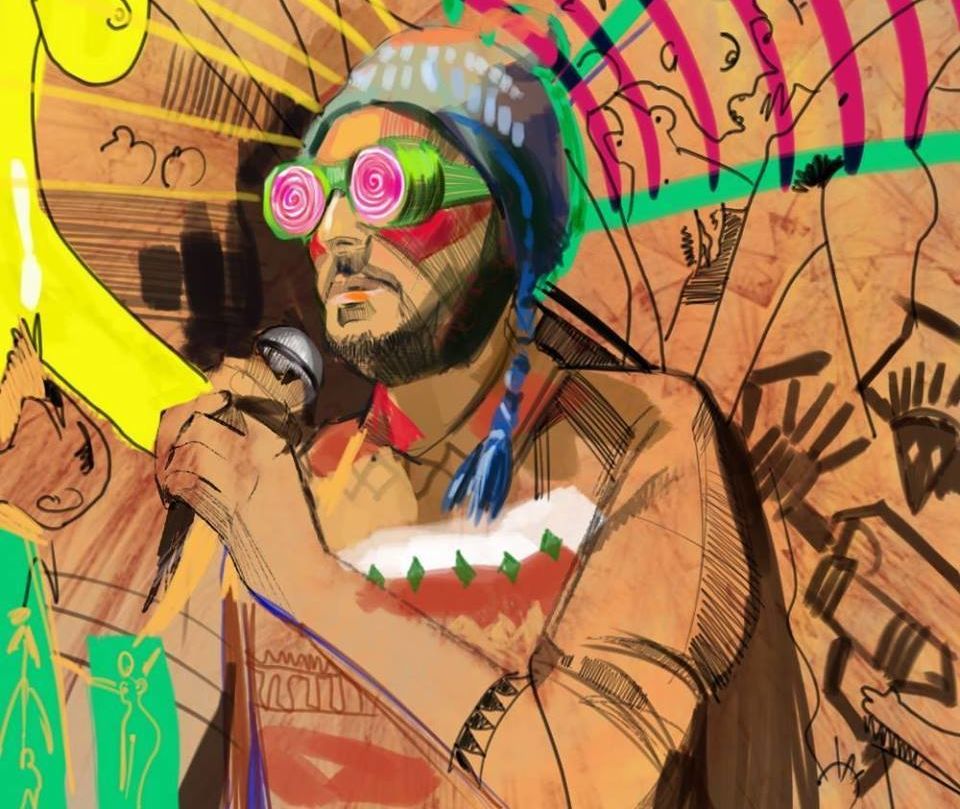 -What color is the music of LSD?

– LSD is like a colorful citrus drink. The bottom part in red, the surface is yellow with floating ice.