Two years after the 44-day war, we continue to live in a state of war.
Many, having no other choice, have begun to accept this tension calmly and for others, time moves at a different speed. And in that altered flow of time, things that had to be completed, have come to be.
Many parents of fallen soldiers have started initiatives that not only carry the names of their sons but create public good and provide care in their memory; they are realizing the wishes and dreams of their sons who never had a chance to do so themselves.
An Orchard and Fruits of Remembrance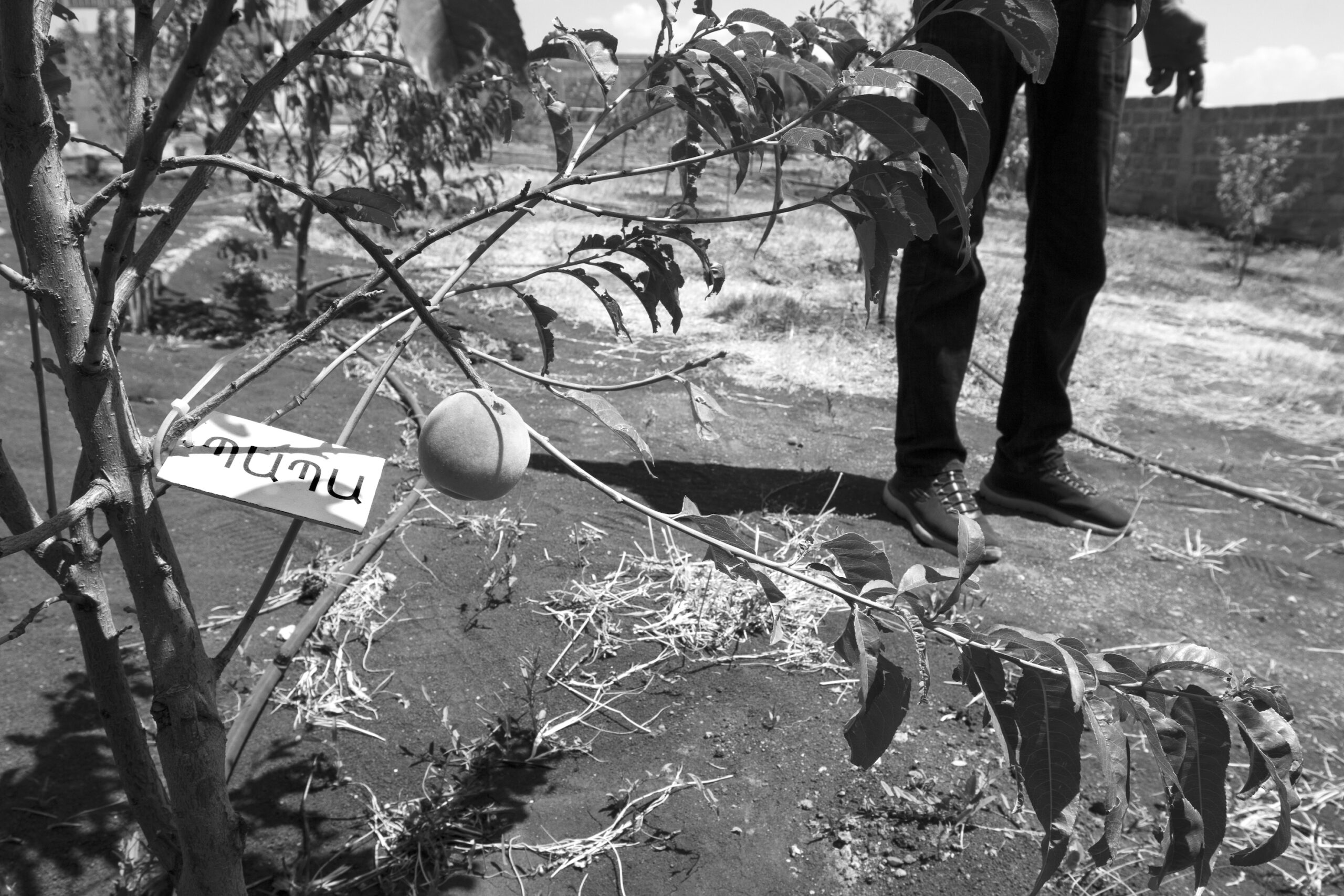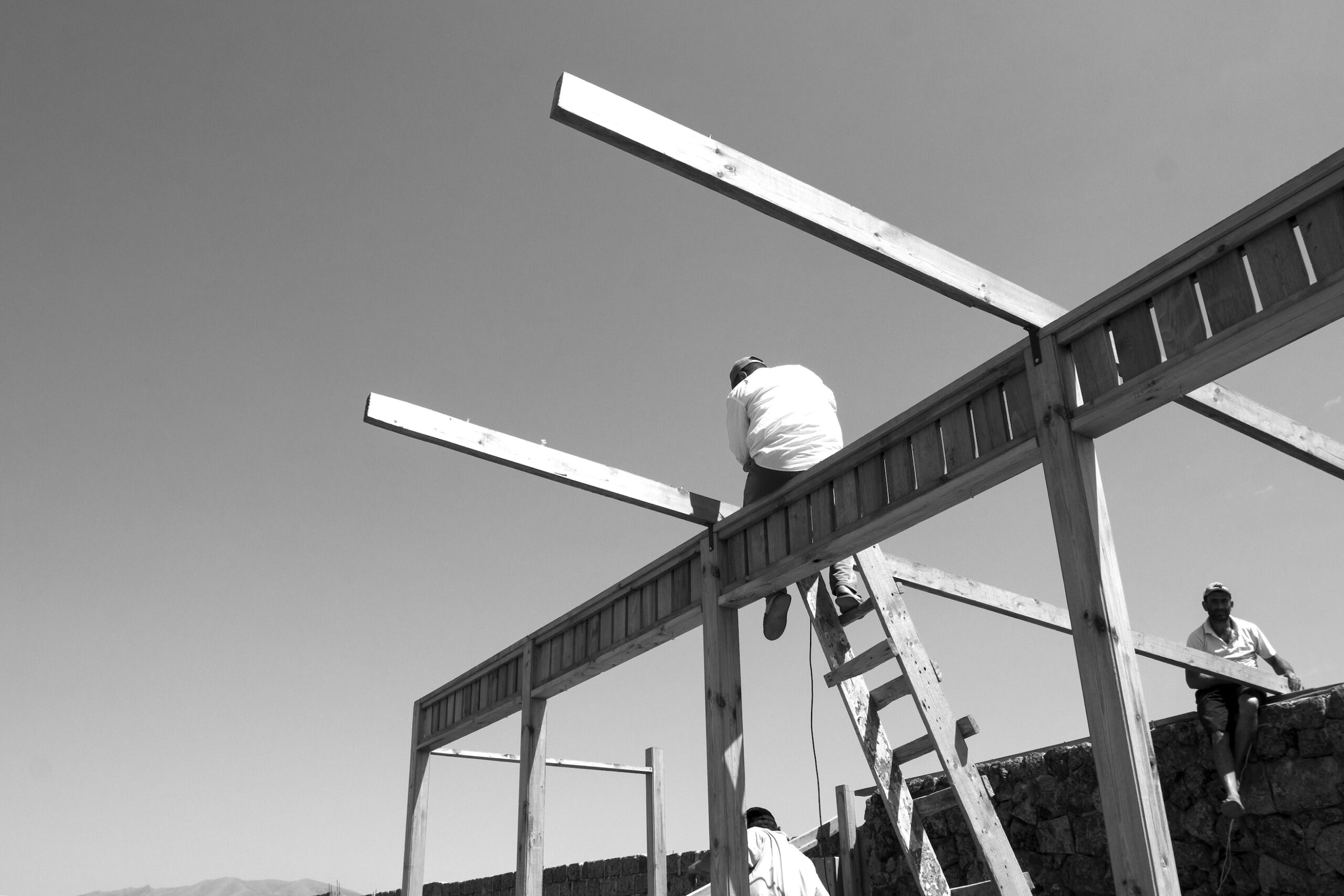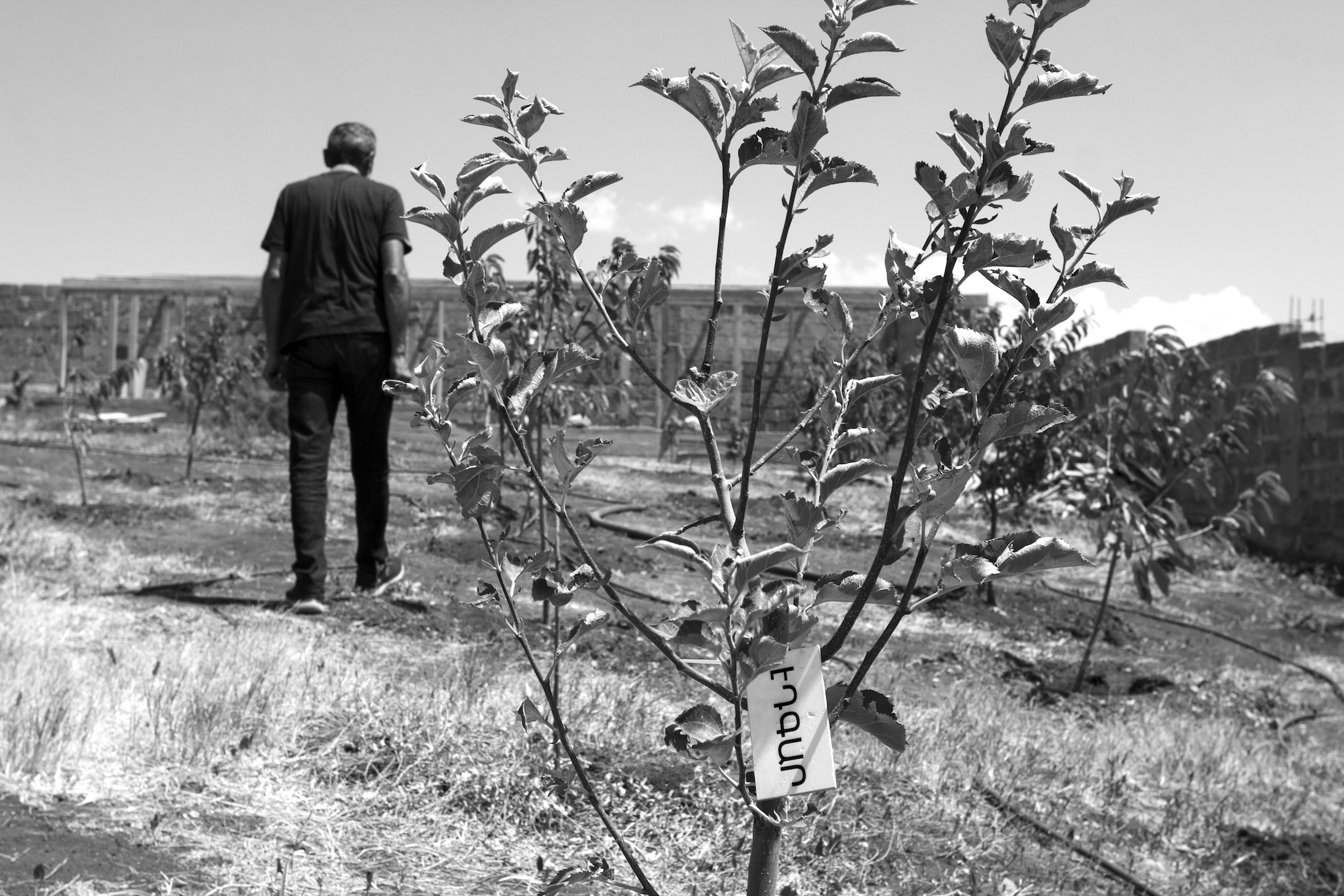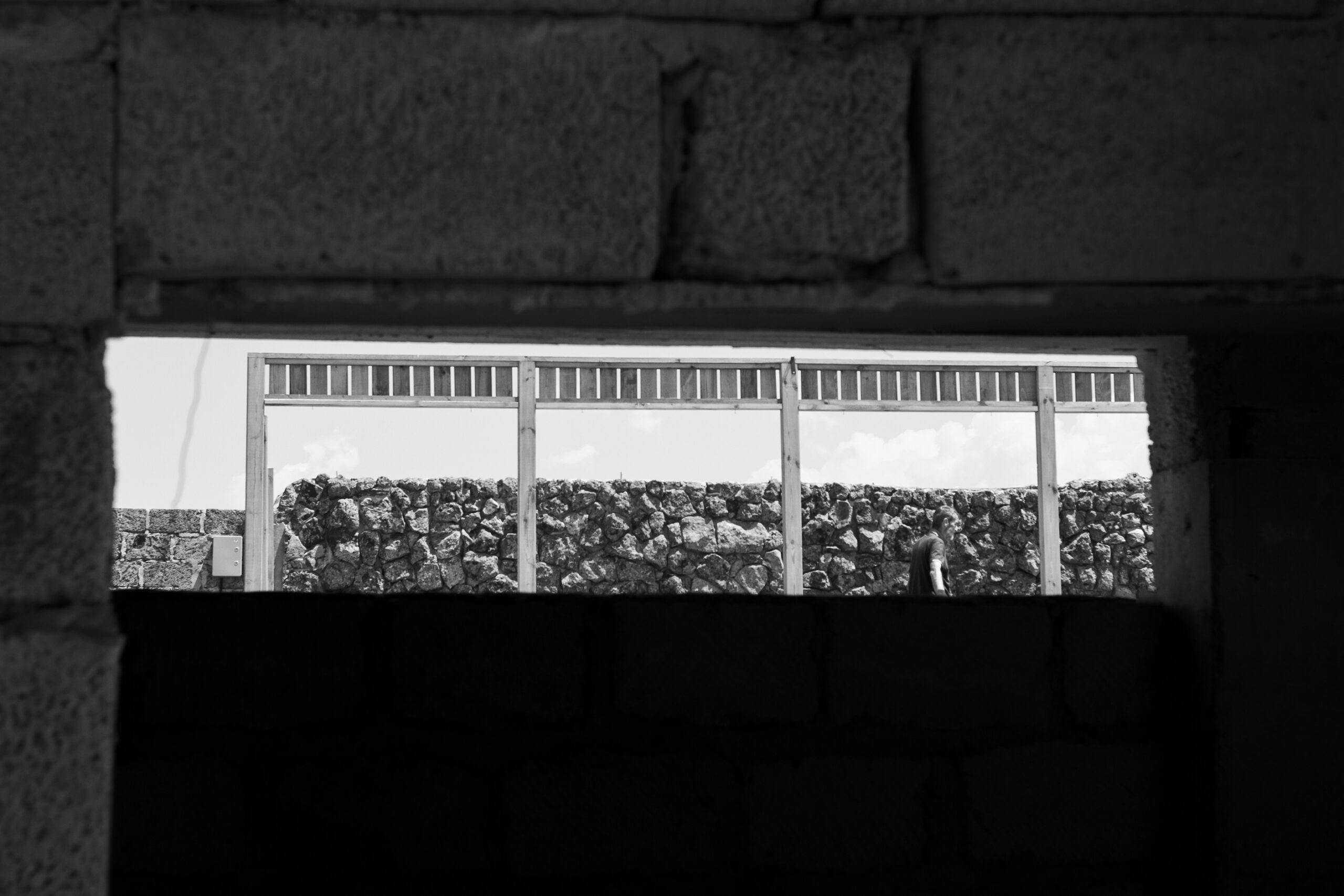 On the way from Yerevan to Kanakeravan, before reaching the village of Mrkashad, on an empty, rocky terrain there is an enclosure with a newly built fence. Over the past year, Davit Ouzounyan's father Bagrat has planted an orchard and is building a hotel. 
Davit was born on January 1, 2001. He was one of the first Armenian citizens born in the 21st century. He died on October 1, 2020. 
Bagrat says initially he had planted 40 trees on the land but last fall other parents came and planted more trees. "I need to make room for more trees now," Bagrat says. "This was my tree that first bore fruit; a year-old tree does not usually bear fruit but this one was the first that I ever planted and its roots quickly took to the ground."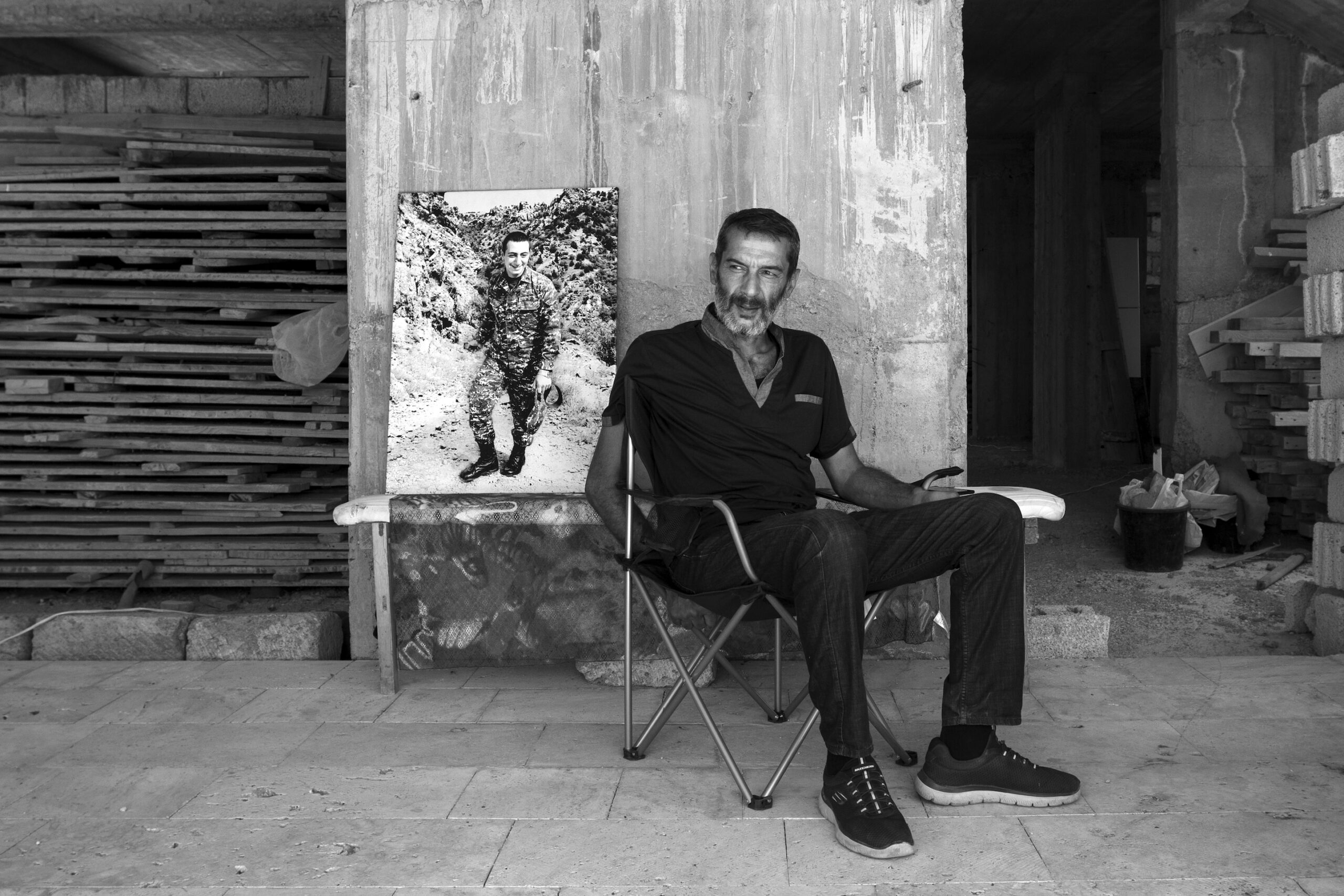 Bagrat Ouzounyan next to a photograph of his son.
"After what happened to my Davit, the government gave compensation to the parents of the fallen soldiers. We could not spend that money on just anything," Ouzounyan explains. "I thought about planting an orchard, not with decorative trees but fruit trees. It has not been possible to plant a tree in the names of more than 3000 boys but there are families that we have become close to since then, so we planted trees in the names of their sons also. Once the trees are fully grown, we will harvest the fruits and send them to the parents."
"I've also started to build a non- profit hotel nearby. I want to create a place, a home for good people. I want people to come here and relax a bit. The point of the orchard is to bring together good people and give them a chance to communicate and remember the boys." 
"Work Is a Way to Dispel the Grief"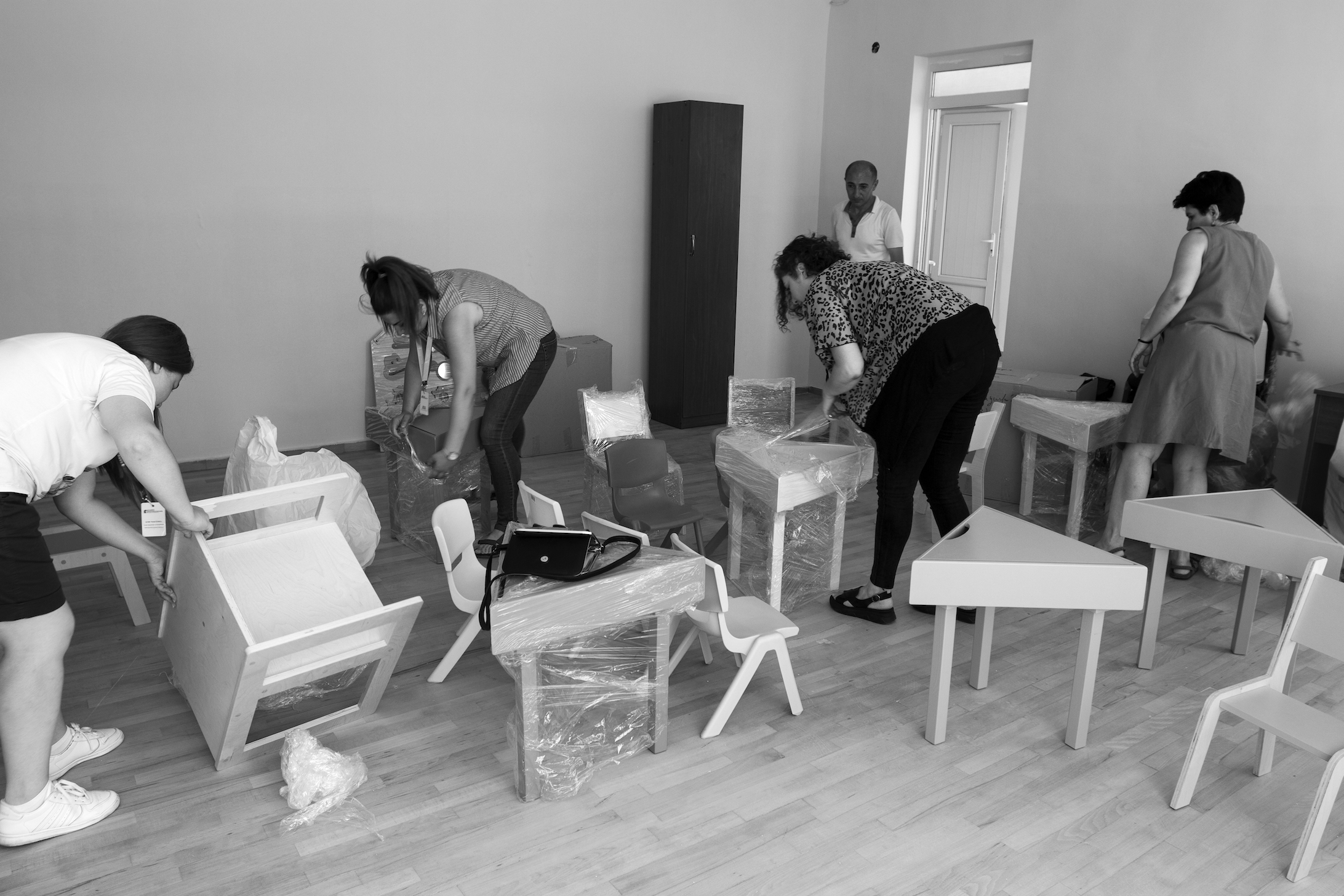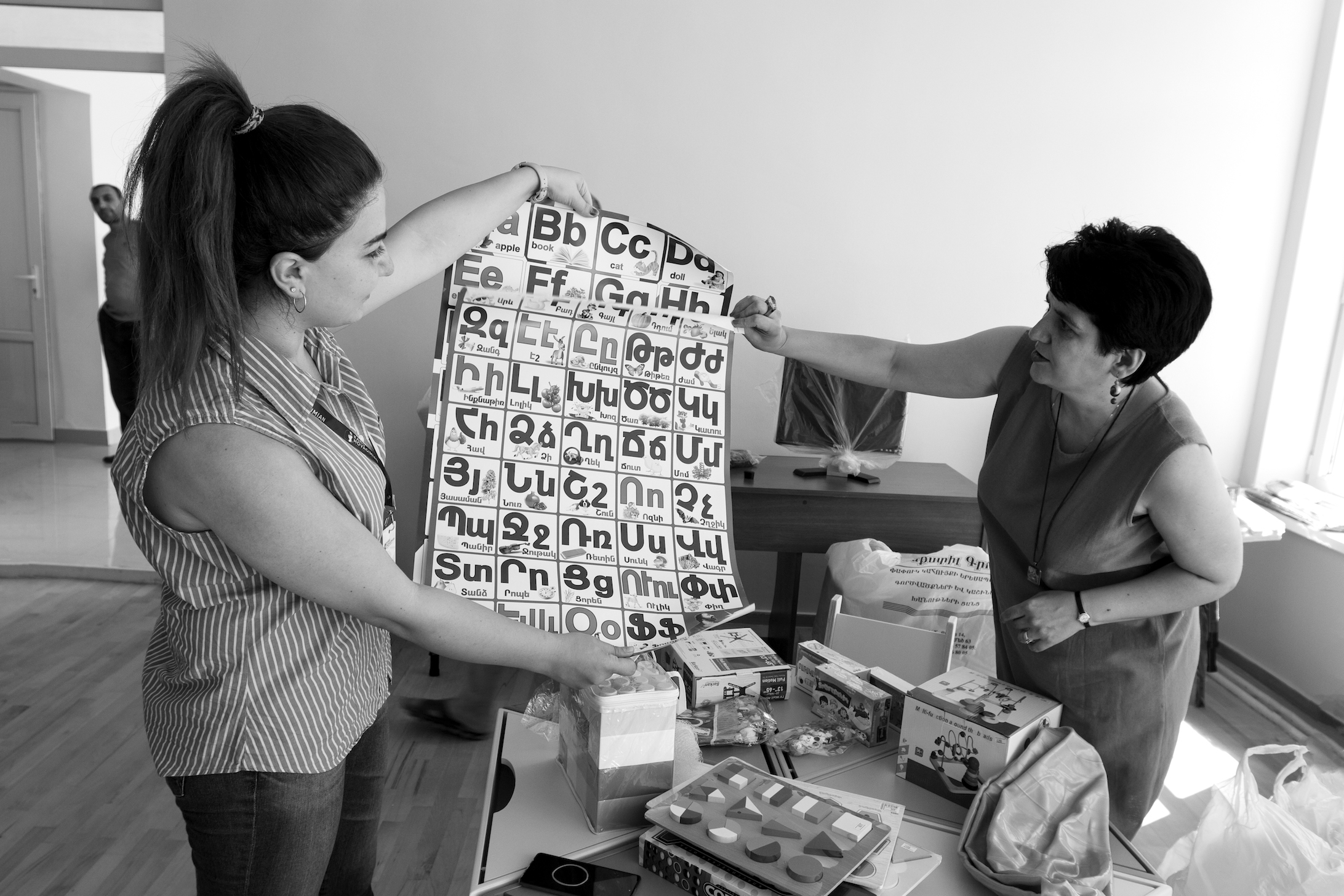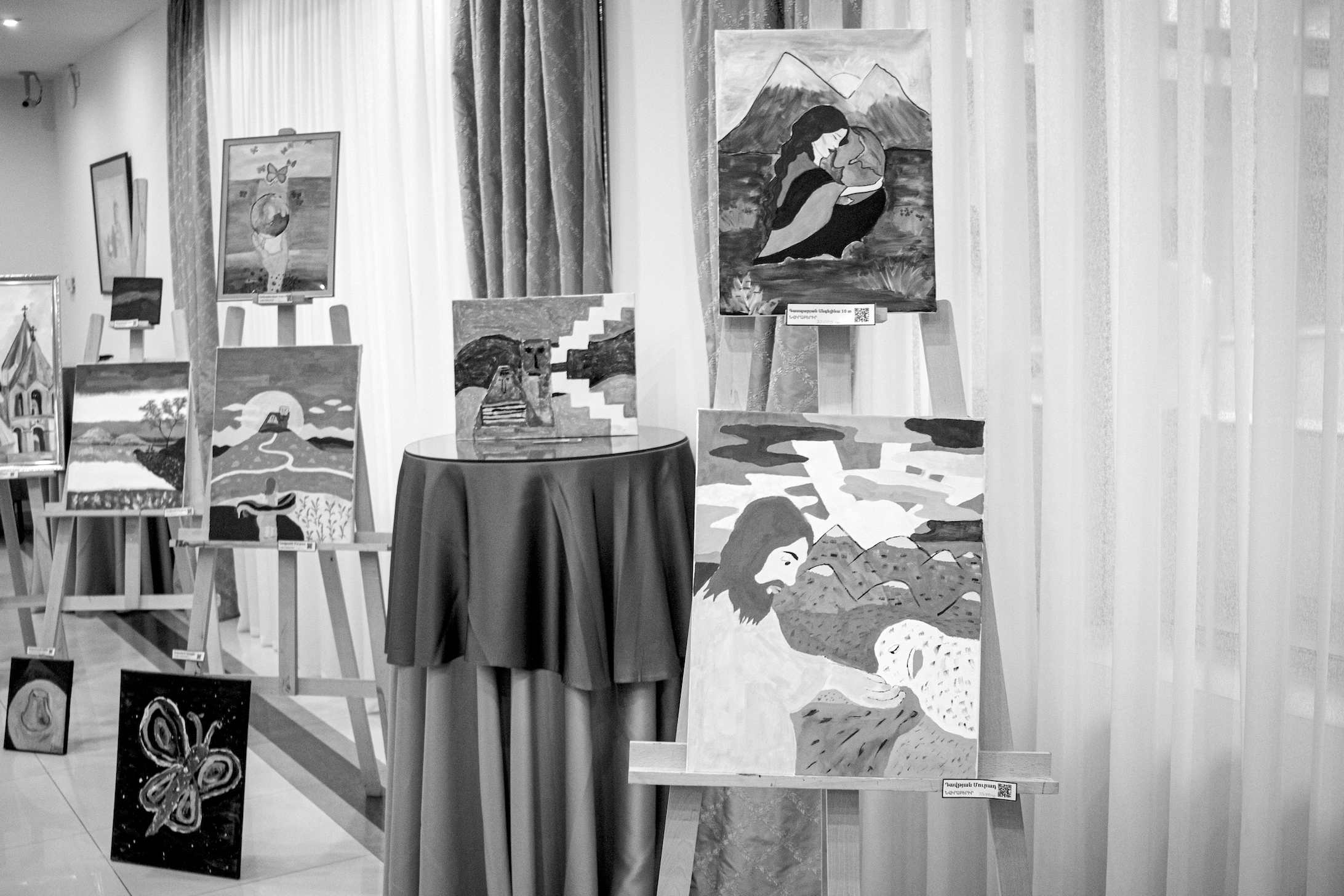 "We decided to create a living monument instead of a stone one," says Sarkis, Karo Hovakimian's father.  Karo died in the 2020 Artsakh War. In memory of their son and all the sons who died in the war, the Syrian-Armenian family set up the Karo Hovakimian Charitable Foundation a year ago. 
Over the past year, the foundation has given social assistance to 2110 children, provided medicine to 36 and 62 children received tuition from the foundation. New Year gifts were sent to 786 children. The foundation established the resource room at the N4 school in Charentsavan for children with special needs. 
Karo, who was a future doctor, did not have to participate in the 44-day war. He was a Syrian citizen.  
"We moved to Armenia in 2003, when Karo was two and half years old. We had decided to continue our lives here and initially we went through a lot of hardship until we were able to establish ourselves here workwise. My daughter Nane was born in Armenia, and then my youngest son, Manuel," recounts Sarkis.  
Sarkis is a dental technician, it has been a family occupation. Karo had also decided to go into medicine after graduation but went to the army and served as a nurse in Jrakan. 
Sarkis believed the work of the foundation would have been to his son's liking, he wanted to become a doctor and heal people. "The grief is always there, it will not die out but one way to deal with it is to work. Not just work but public service," Sarkis says. "Our first experience was the project for children with special needs. The state has set an inclusive educational program for children with special needs but the schools are not equipped to accommodate neither the children nor help the teachers. One of the schools in Charentsavan approached us with the issue, we set up a special room in consultation with specialists, now there are three such rooms. The rooms are also for children who would need to see a therapist, a speech therapist and any other specialist."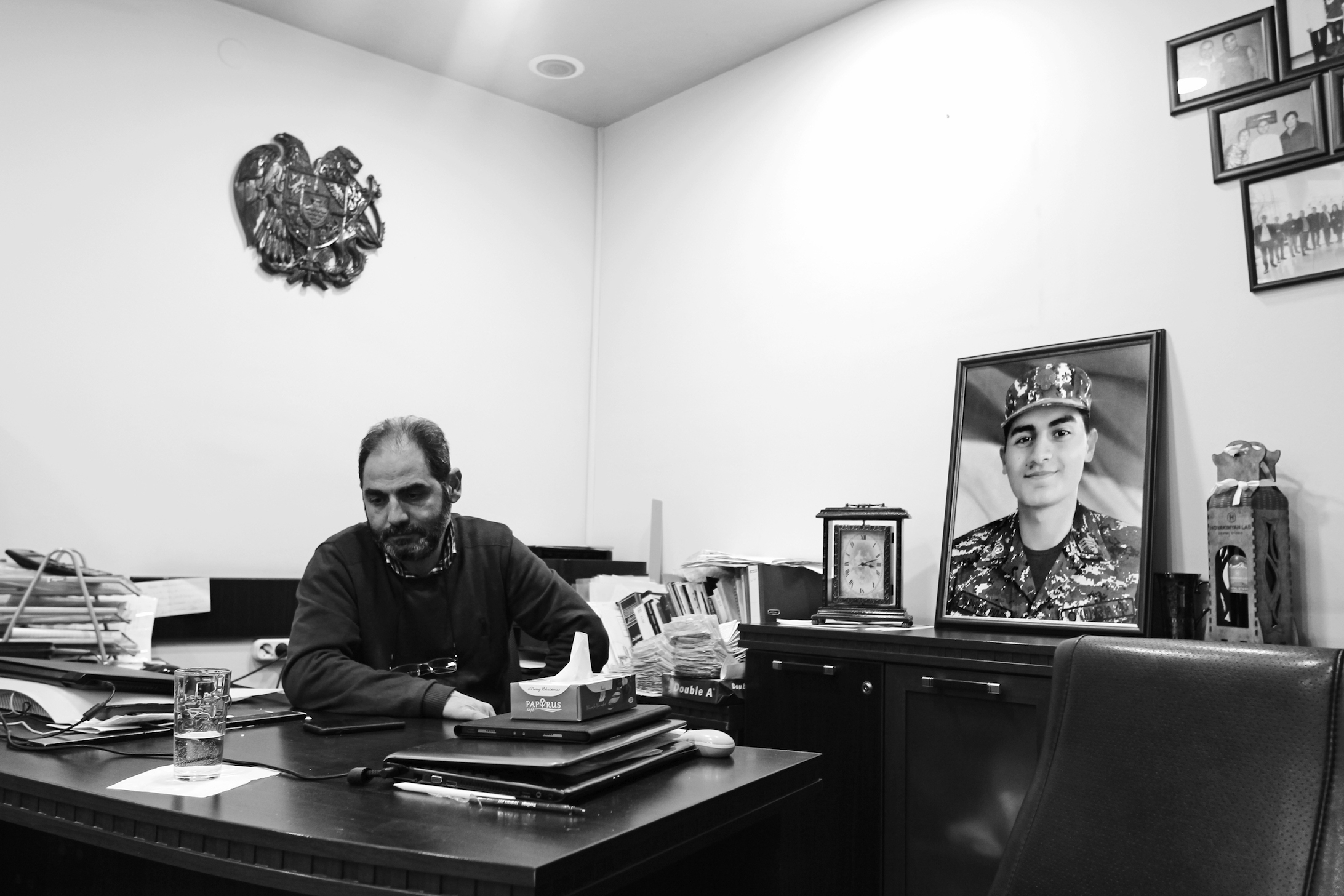 Sarkis Hovakimian in his office.
To Introduce and to Develop
Kamancha player, 22-year-old Mher Potoyan served as a bassoonist in the army. He died on October 27, 2020, in Askeran. Seven months later, his mother Satenik Khalatyan died in a tragic car accident.
Mher's brother, Narek, founded the Mher Potoyan Cultural Organization, whose mission is to preserve and reinstill appreciation in Armenian music and discover new talented musicians.
Mher was one of four sons in the family. All four played different musical instruments.
Their father Vachakan Potoyan recalls: "In our community, in Kanakeravan, we have a good art school. Mgrtich, my oldest son was playing the accordion, Narek the Shvi, Marzbed started with the dhol and then some years later switched to the oud.  Mher meanwhile, did not pick up any instrument and would stay home alone, he was 10-11 years old. I would encourage him to pick an instrument so that he could go to art school with his brothers. One day they were showing a concert on TV. He watched and pointed to the instrument he wanted to play, it was the kamancha."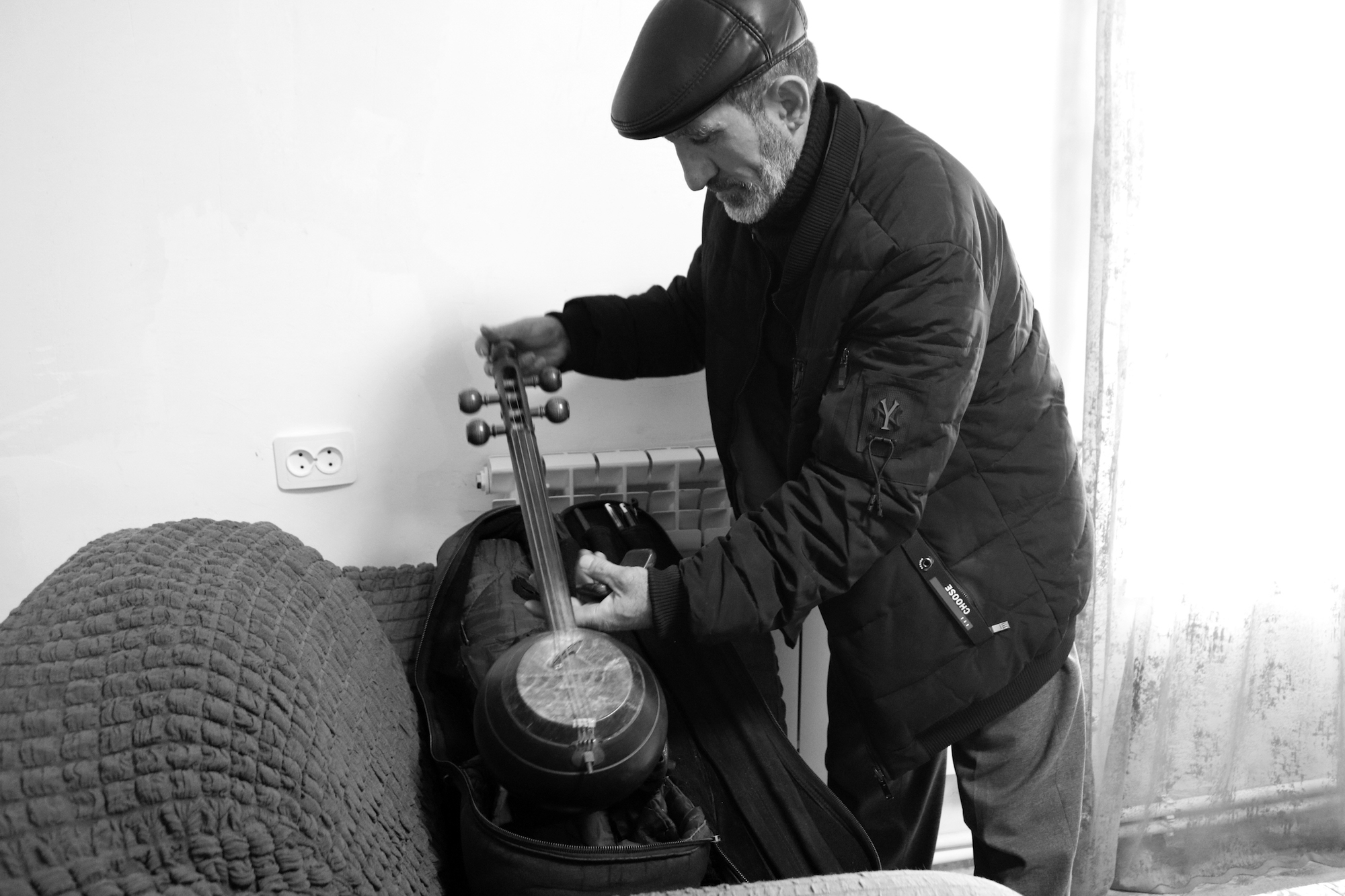 Narek Potoyan: "For our family, the kamacha is not just a musical instrument, it symbolizes Mher." 
According to Narek, Mher's brother, in the past year and with its limited resources, the organization was able to realize a number of projects. "We really wanted to continue his work," he says. "Our main aim is to expand the use of Armenian national musical instruments and shed light on artists who currently perform and create using these instruments; people do not not know them enough. We want to amplify their voices. This, of course, is not an easy task, there are many obstacles on the way." 
One of the initiatives of the organization was a series of free lectures at the Aram Khachaturian House Museum. They also held an exhibition-concert-sale and a number of concerts for charities.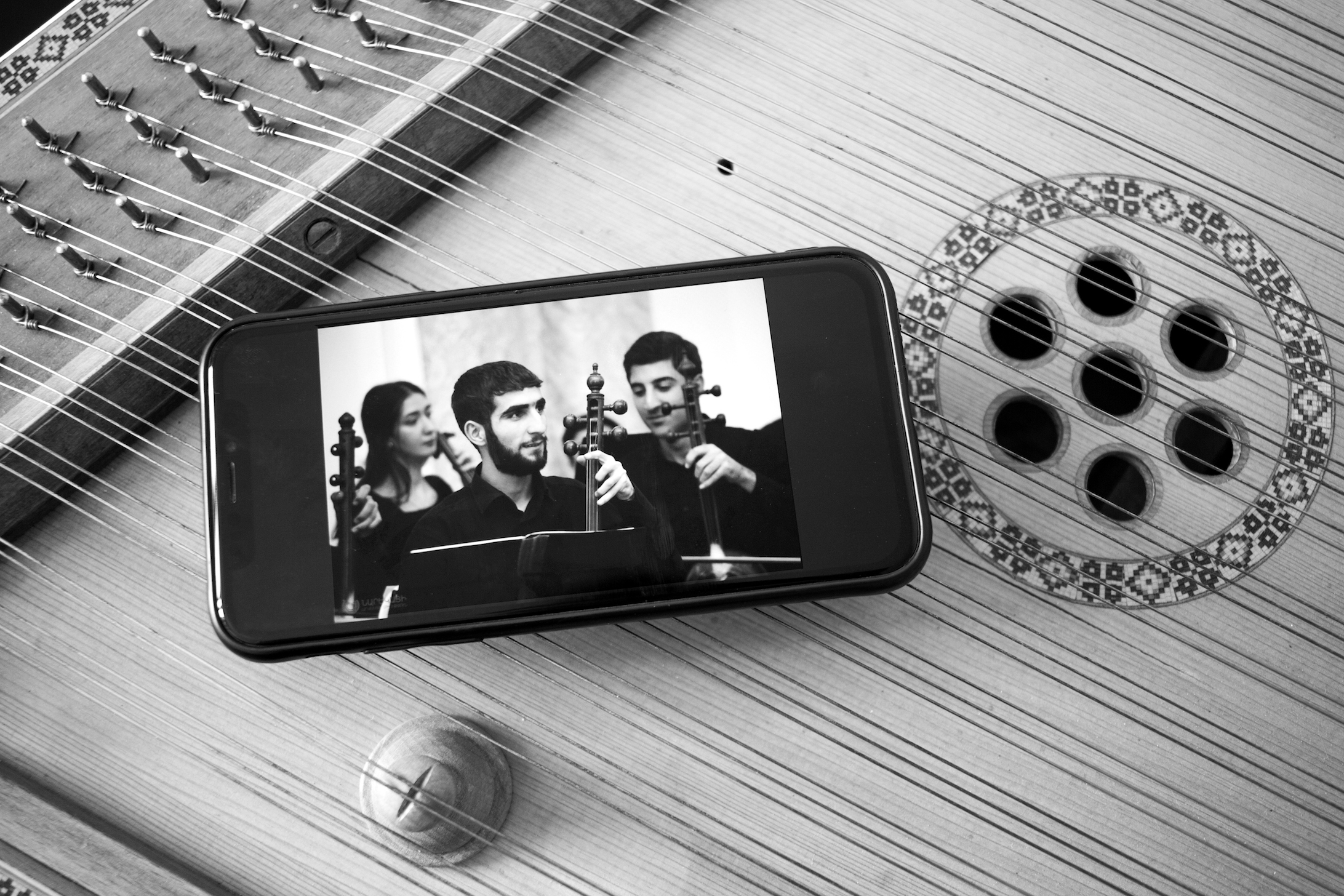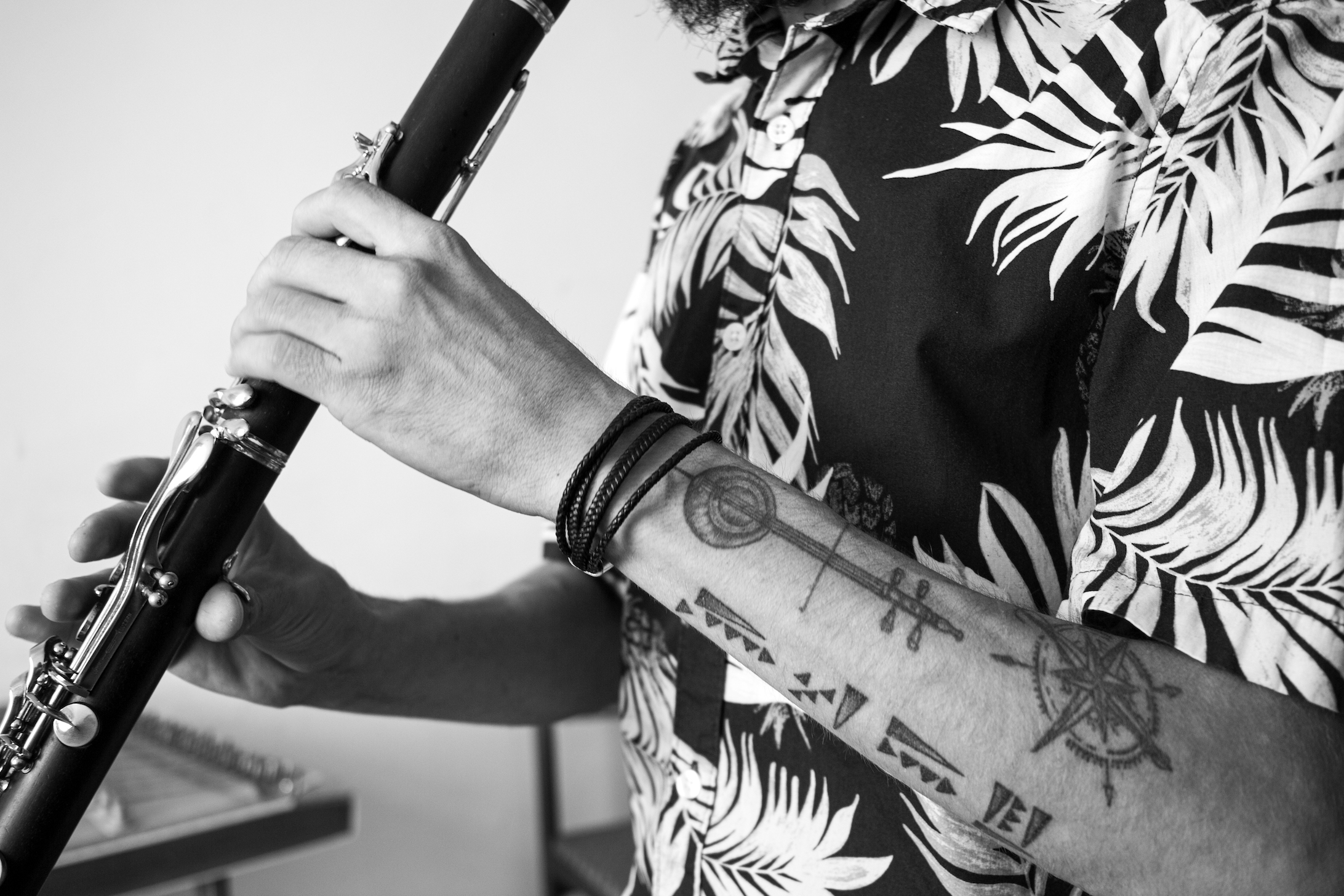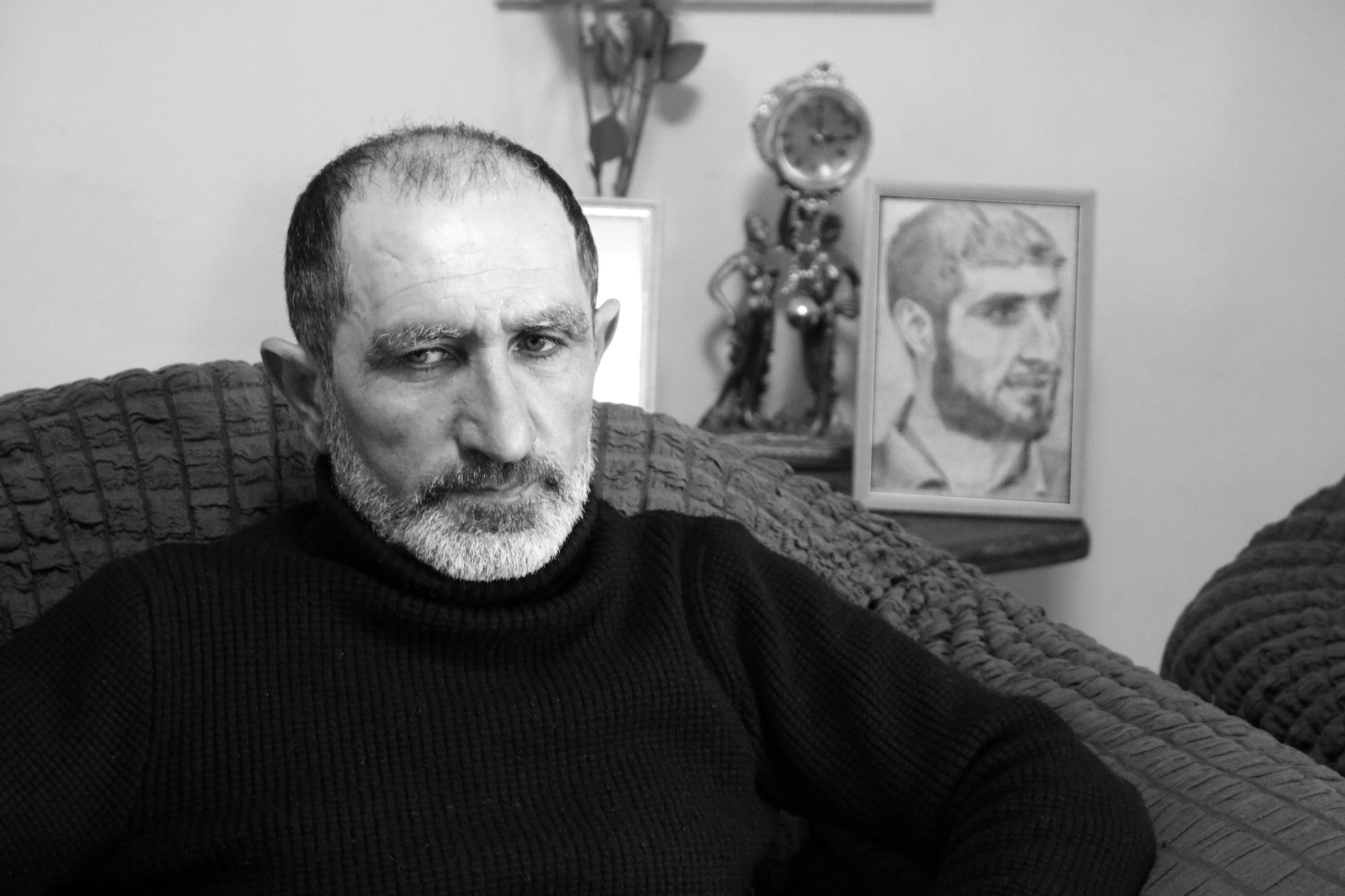 Vachakan speaking about his son Mher.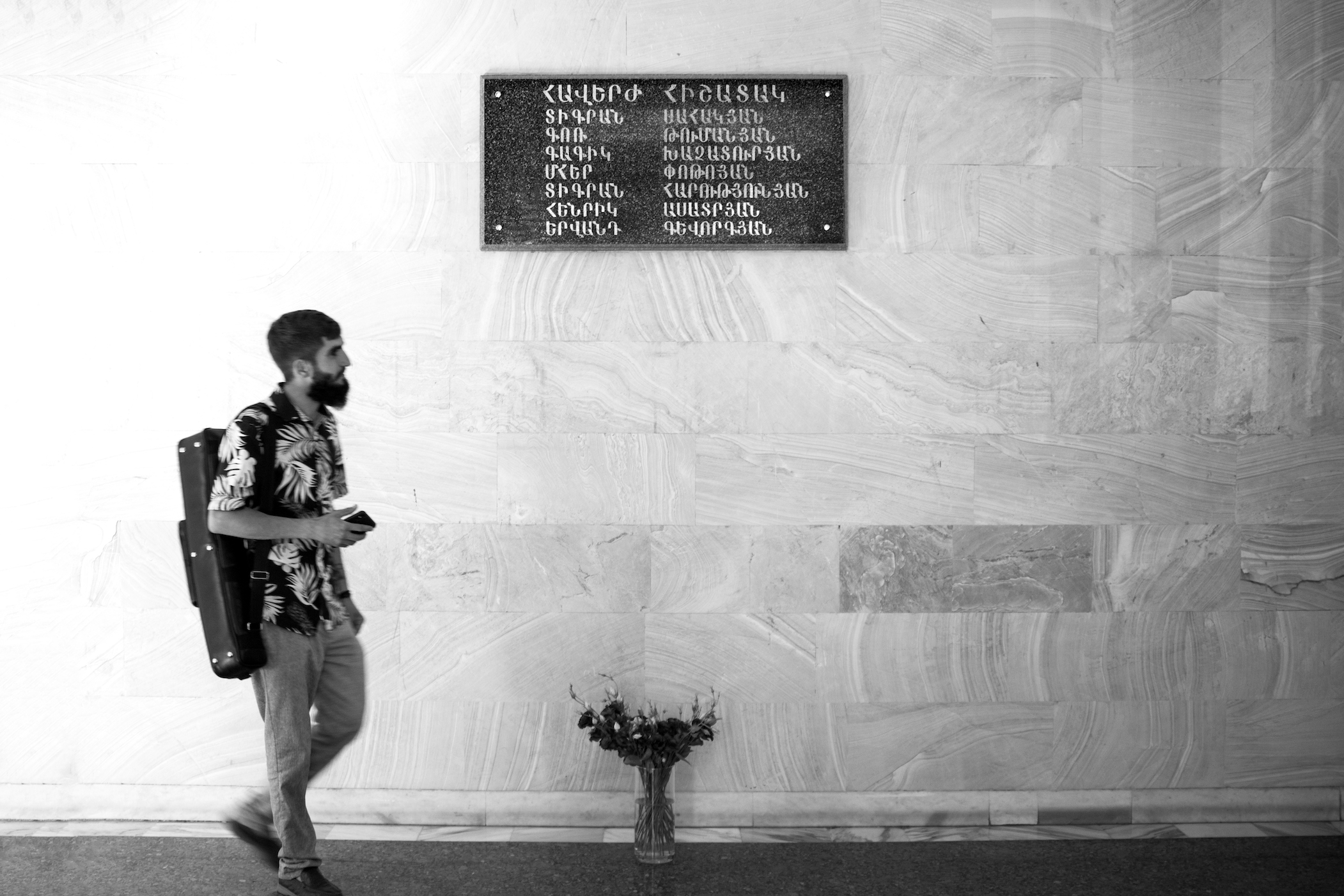 Nareg at Yerevan's Komitas State Conservatory, at the wall dedicated to students who died in the war.  
Education for the Young and the Adults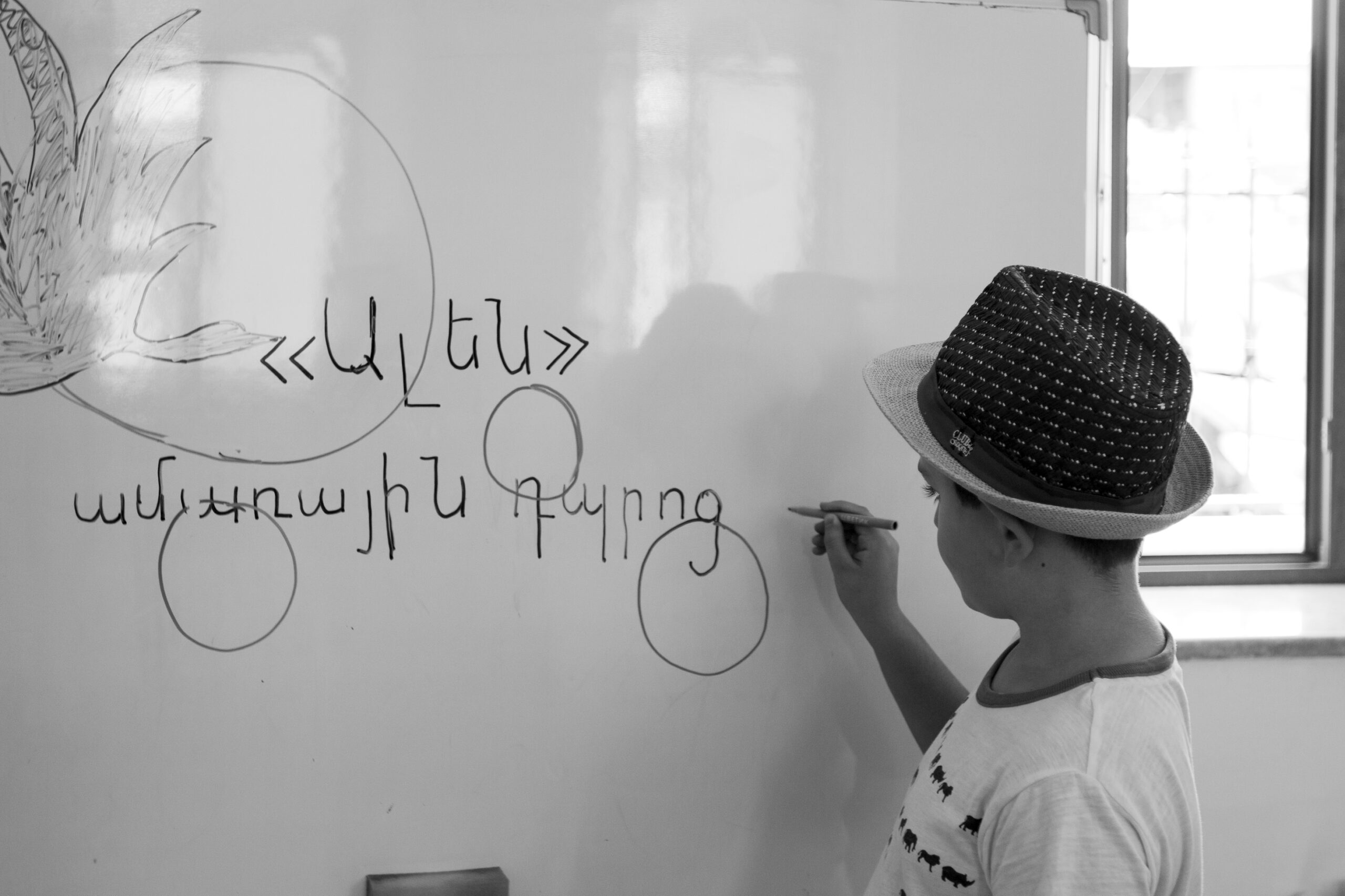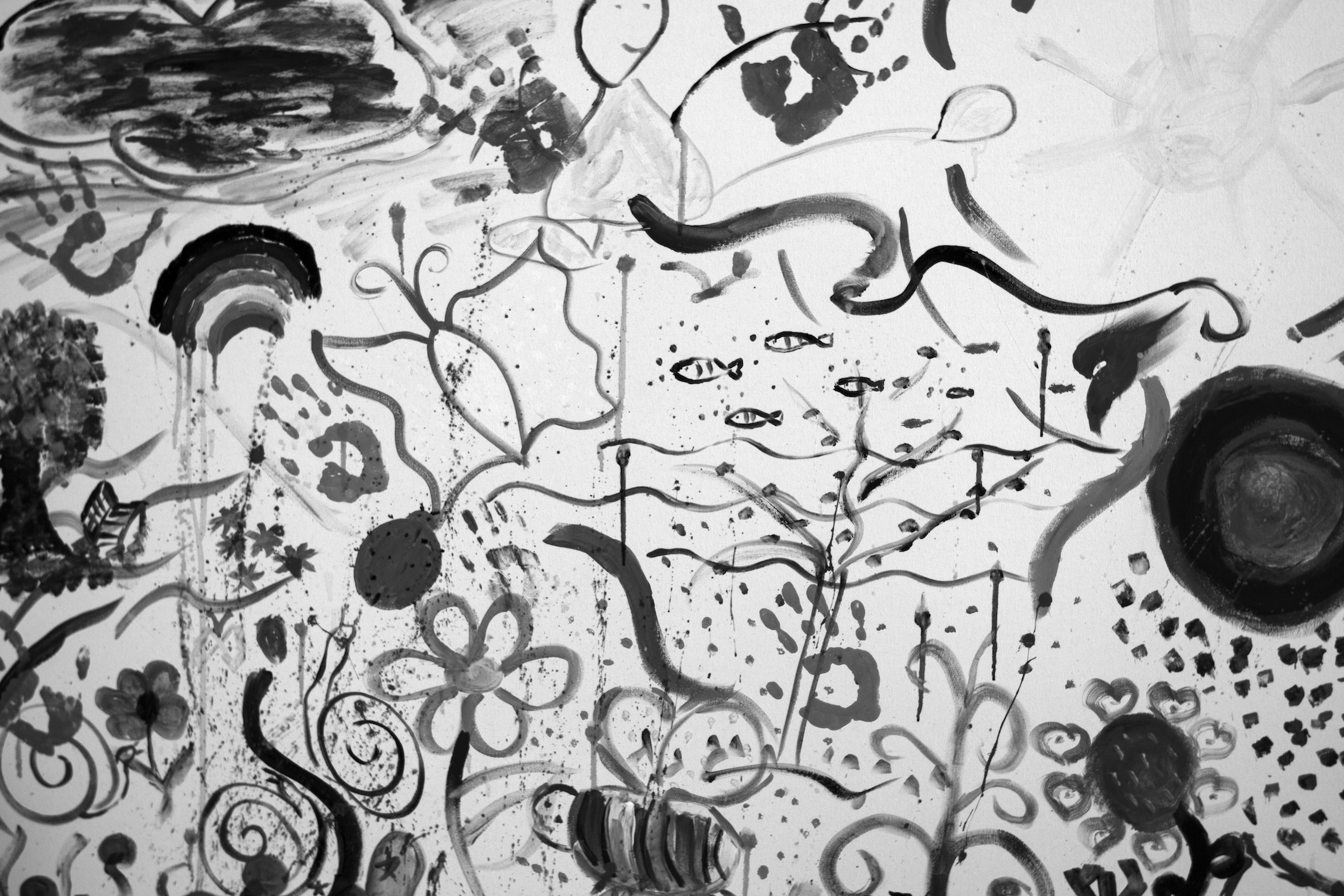 Alen Margaryan was only serving for a month and a half when the war broke out. He was in the communications unit which meant that he would be in a bunker. However, he ended up at the frontlines in Talish and Madaghis from the start of the war. Alen had the task of delivering weapons and food to the frontlines. Alen died on September 30, 2020, in Madaghis while on assignment. 
In memory of their son, his parents started the Alen Margaryan Charitable Foundation. 
Alen's mother, Nazeli Terteryan says, "Our focus is on education and culture. Our family sets aside funds to provide tuition and fees for education." 
This summer, Nazeli Terteryan started a summer school for primary school children. "Children were always my weakness, they are honest, pure and sincere and I like being around them giving and receiving positive vibes," she says. "Children were also Alen's weakness. The fairy tales he used to write for them are proof of that. They will soon be ready for publication." 
The main goal for Alen's parents in the future is to establish an educational institution 
"After conscription, Alen's plan was to go study in Boston, then return to Armenia to establish a new educational system," Nazeli says. "Unfortunately, now that is something I will need to do and not him… the laws of nature and life have changed. Now it is the parent that continues the work of their child, it should have been the other way around."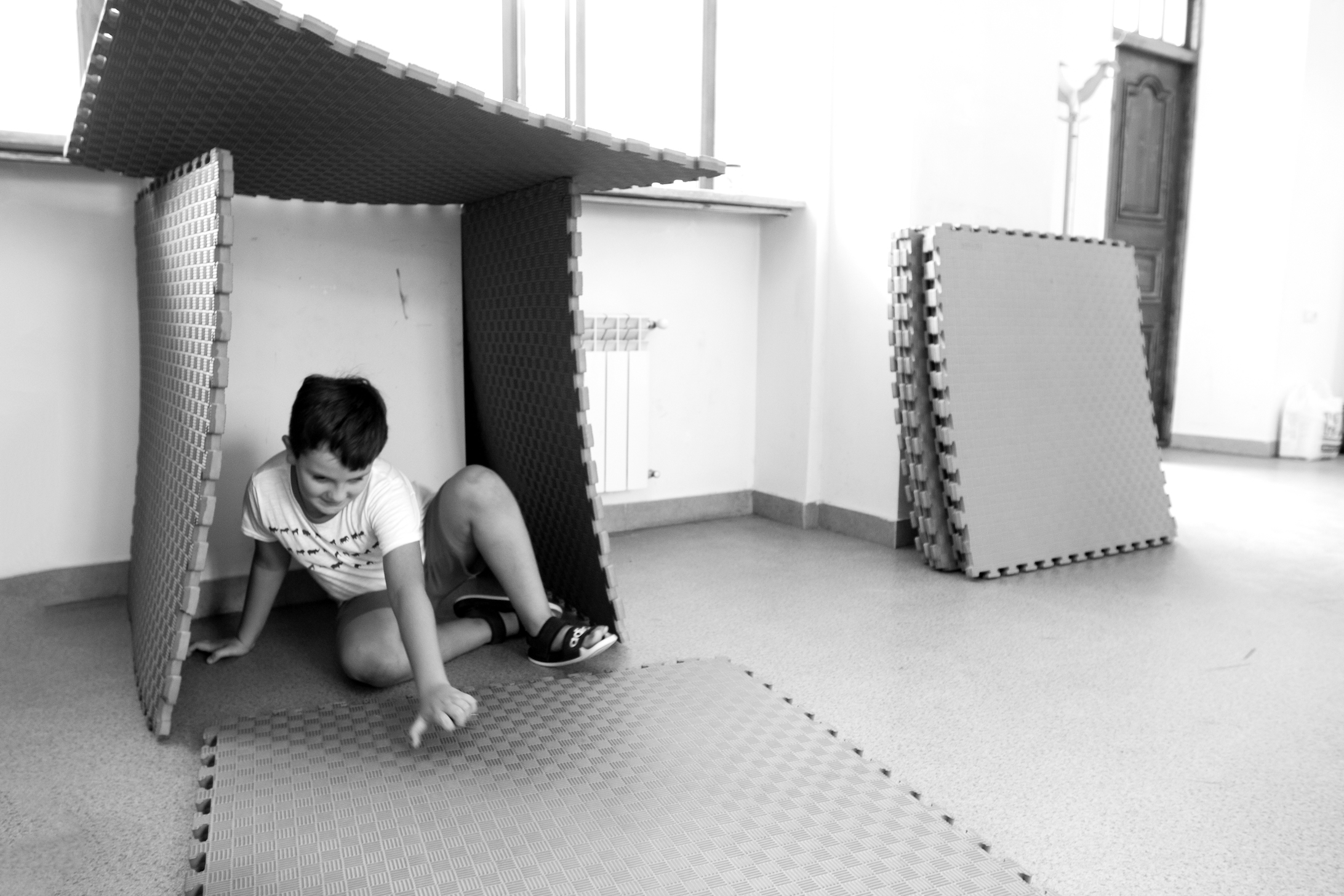 Alen's younger brother, Davit.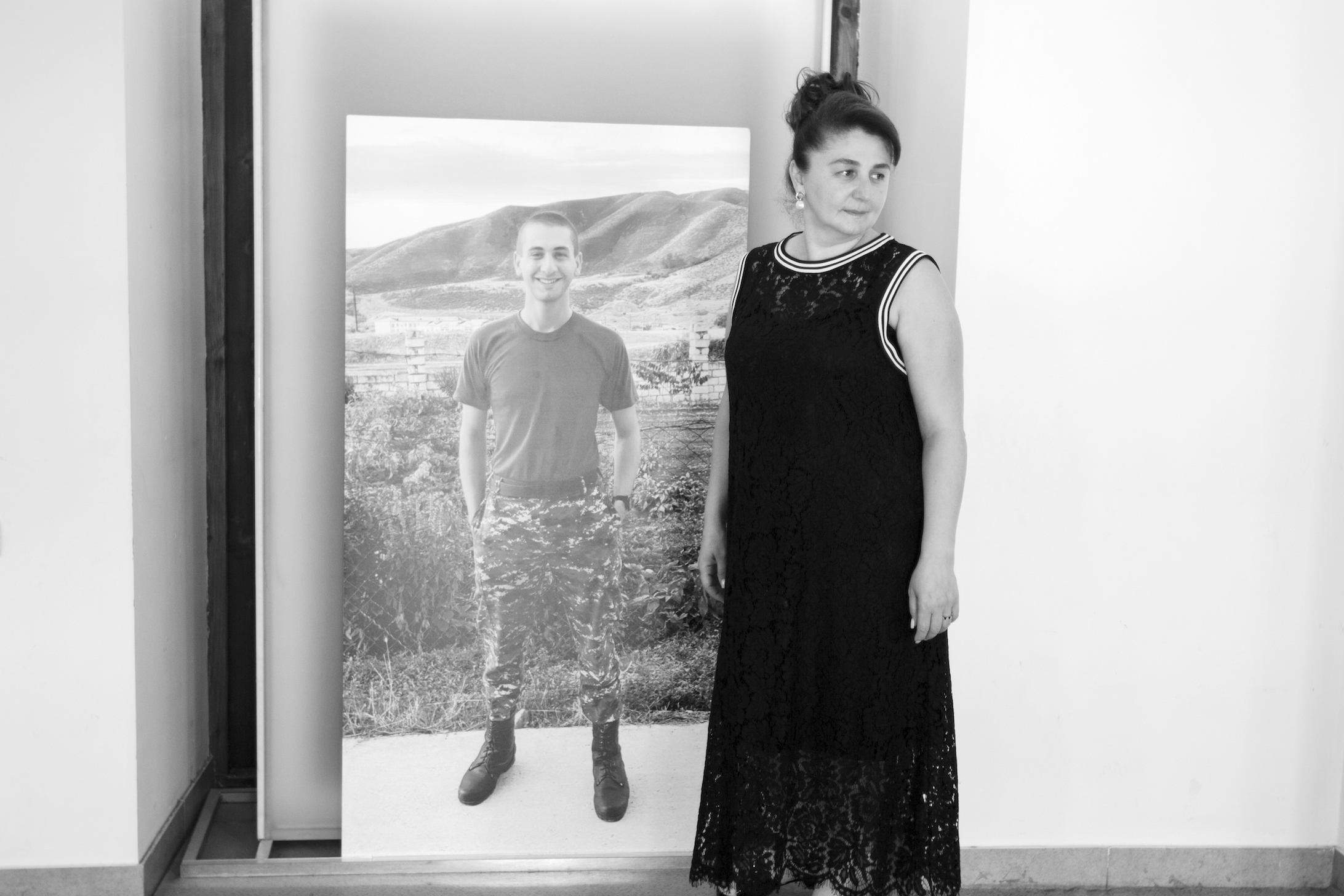 Nazeli Terteryan with Alen's photograph.