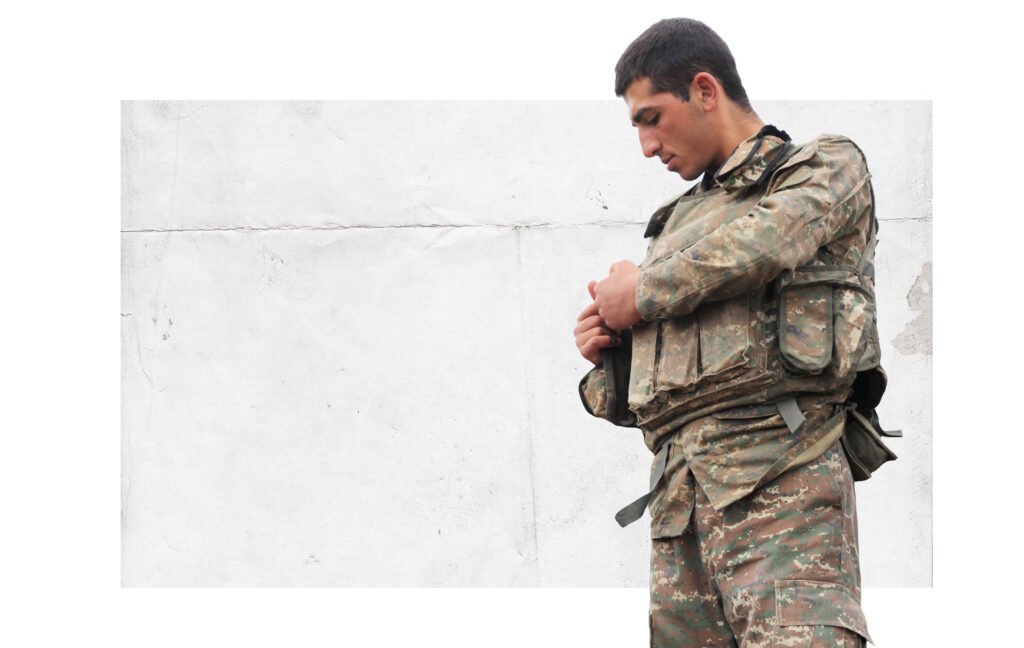 January 28 is Army Day, a state holiday in Armenia that marks the establishment of the Armed Forces after independence from the Soviet Union. It is a day when Armenians honor their troops. This year also marks the 30th anniversary of the establishment of the Army.
Since the 2020 Artsakh War, these kinds of holidays have been especially difficult. With the country still reeling from the catastrophic losses, celebrating anything feels hollow.
After the war, the Defense Ministry and the Armed Forces, two institutions that were already unforthcoming, seem to have withdrawn further into the shadows. At the moment, no one outside of these security structures really knows what reforms have been undertaken to increase the military's preparedness.
Since the November 9, 2020 statement by the leaders of Armenia, Azerbaijan and Russia which brought an end to the war, the borders of Armenia and the security of Artsakh have continued to come under attack. As a result of the war, the Armenian side lost the buffer zone that kept major populations beyond artillery range. The additional hundreds of kilometers of new undemarcated borders with Azerbaijan  require a new defense infrastructure that was never built. What does this mean for the conscripts and border guards that are manning these posts? Under what conditions have they been left to carry out their military duties?
What we do know is that there are almost daily instances of ceasefire violations in Armenia and Artsakh. They have led to the death and capture of servicemen, civilian casualties, and the destruction of property. Since May 2021, hundreds of Azerbaijani soldiers remain on sovereign Armenian territory in Gegharkunik and Syunik regions.
Of course, confidentiality in national security matters is necessary. But it cannot be leaned on as a crutch to escape accountability. According to the Safe Soldiers NGO, in 2021 alone, 17 servicemen were killed as a result of ceasefire violations, seven due to suicide, 20 due to accidents, 19 were health-related deaths, six deaths were due to violations of safety protocols, five were precipitated by a fellow serviceman, and one was caused by a grenade explosion.
Thousands of servicemen, from 18-year-old conscripts to special forces, lost their lives during the 44 days of the war in 2020. Most of them are interred at the Yerablur Military Cemetery in Yerevan. Others have been laid to rest in their native towns and villages across Armenia and Artsakh. Many are still unaccounted for. To honor them means immediately improving conditions for those serving today, bringing back the POWs still languishing in Azerbaijani prisons, and rehabilitating those who were injured and traumatized. We cannot ignore any aspect of their recovery, their social needs, their hopes and plans for the future.
In his congratulatory message on Army Day, Prime Minister Nikol Pashinyan declared that "The Republic of Armenia will have a professional army." It is not enough to announce the establishment of a professional army (i.e. the eventual discontinuation of mandatory military service) without explaining how and when that will be made possible. Other than the food that is served to soldiers, we have precious little information. Every time there is a snow storm, many in the country start fretting about whether or not our boys are freezing on their bases, often located at high altitudes.
Today on Army Day, our soldiers are continuing to protect our fragile borders in difficult and sometimes dismal conditions. There is no doubt that the Armenian Army is the guarantor of our security. Today, more than ever, the restoration and fundamental reforms of the Armed Forces is of paramount importance. But let's not repeat past mistakes. If we don't have a strong economy, we cannot have a strong army; if we don't drastically reform the education system, we will not have a strong army; if we don't have an empowered, united, prosperous and cohesive society, we will not have a strong army; if our political leaders, both in power and in opposition, don't understand the historic weight of their role and service to the country at this particular moment in time, we will not have a strong army.
Army Day is an important occasion to pay respect to those who keep us safe. Let us also do our part the other 364 days of the year by making sure we have their back, too.