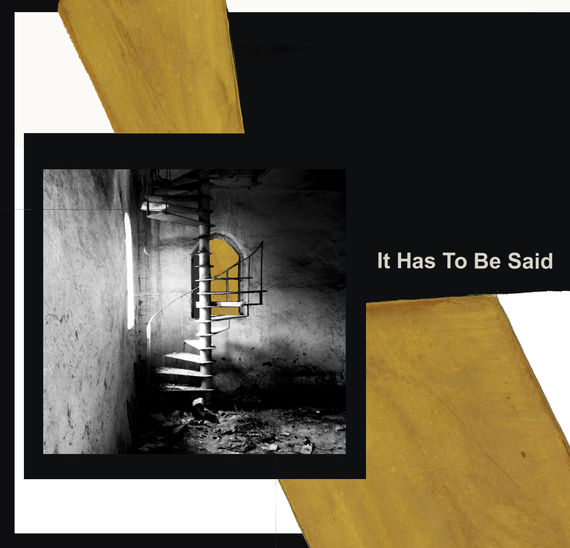 The small village of Aygepar in the northeastern Tavush region of Armenia is approximately 300 meters from the Armenia-Azerbaijan state border. There used to be several factories in the village. It's even next door to the small Berd Airport, used for domestic travel in days gone by. Today, with limited land for farming or cattle, most of the men in the village are contract soldiers, manning the border posts on Armenia's frontier that keep their families and community safe from attack.
Aygepar is within range of nearby Azerbaijani military outposts. The prospect of coming under sniper fire during their daily activities has become a normalized part of their life. After a flare-up at the state border back in 2014, I met with then-mayor of Aygepar (the municipality was amalgamated with 16 others into the current city of greater Berd) Andranik Aydinyan, who said that he believed Azerbaijani snipers had singled him out for target practice, even while trying to tend to his garden.
A few days earlier, an Azerbaijani sniper had shot a 16-year-old girl. On the way back to Yerevan, we were warned by the military that Azerbaijani soldiers were firing on cars on a portion of the inter-regional highway we needed to take to get home. We drove down the highway at high speeds until we knew we had passed the danger zone. The rest of the way to Yerevan passed in silence.
On July 12, Armenia's Ministry of Defense (MoD) reported that an Azerbaijani UAZ military jeep had tried to cross the border near Movses, another village approximately two kilometers from the border. After warning shots by Armenian forces, the Azerbaijani soldiers abandoned their vehicle and returned to their positions on foot. At 1:45 p.m., according to Armenia's MoD, the Azerbaijani military launched an attack on the border post of the Armenian Armed Forces, using artillery fire, but were stopped by the Armenian side and forced to retreat, suffering casualties. Information has been sketchy, but there are unconfirmed reports that the Armenian military had been able to secure a new position giving them an advantage on that stretch of the border, taking the Azerbaijani side by surprise. The interstate boundary along the length of Tavush is not clearly demarcated and lines of control are often blurred.
In the following days, as tensions oscillated between escalation and de-escalation, the Armenian border villages of Aygepar, Movses, Chinari, Verin Karmiraghbyur and the town of Berd were shelled, damaging civilian homes and infrastructure, including the kindergarten in Aygepar. The Regional Governor of Tavush, Hayk Chobanyan, said that firefighters could not reach a home that caught fire after a missile attack because it was at the edge of the village, in direct sight of Azerbaijani posts. The Armenian military says it shot down 13 Azerbaijani reconnaissance and combat drones, including an Israeli-made Elbit Hermes 900. A 48-year-old Armenian resident of Chinari village was injured in one of those drone attacks.
By the end of day on July 14, Armenia's MoD had confirmed that four Armenian servicemen had been killed: Major Garush Hambardzumyan, Captain Sos Elbakyan and Junior Sergeants Smbat Gabrielyan and Grisha Matevosyan. The Azerbaijani Defense Ministry has confirmed the deaths of 11 of its servicemen, including a Major General.
For the past two days, there has been relative calm in Tavush, with intermittent, indiscriminate shooting. At this point, it's not clear if tensions will escalate again, if residents in the towns and villages strewn along the Armenia-Azerbaijan border will have to find shelter in bunkers again, fearful of losing their homes or their lives.
I don't think we should have any illusions that the worst is over for those living in Armenia's border villages; this latest flare-up has shown us that there is no end in sight. With a negotiating "partner" like Azerbaijan calling internationally-mediated talks "meaningless," and whipping up anti-Armenian hysteria in his country, with Turkey positioning itself as Azerbaijan's protector and godfather, with Russia playing both ends of the fiddle and the West slightly perturbed but uninvested, we have only ourselves to rely on.
We need to maintain constant and consistent vigilance: our border towns and villages should not only be at the center of our attention and concern when they come under fire. Protecting them militarily, economically and socially needs to be a national priority. Border settlements are the rearguard for the frontline soldiers and unequivocally and strategically vital for the security of Armenia and Artsakh.
When Major Garush Hambardzumyan, who celebrated his 31st birthday a week ago, was being laid to rest at the Yerablur National Cemetery, his mother stood by his flag-draped coffin. As she bent down to kiss him, she said, "I am proud of you, my hero-son. We will take good care of your children, my son…"
That "we" should include all of us.