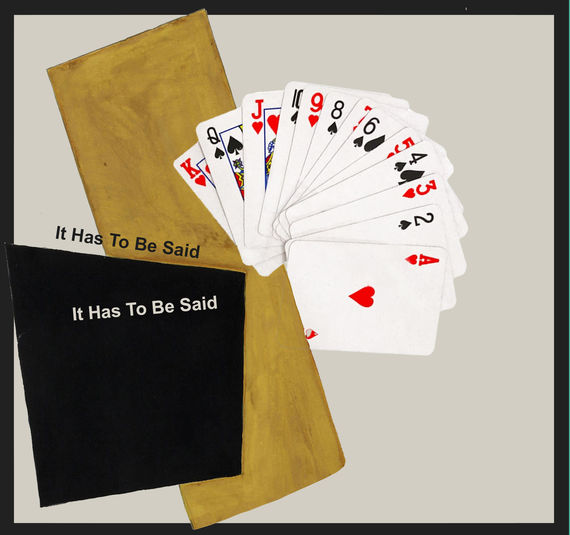 Needing to clear my head and low on necessities, I emerged from my home for the first time in days and walked down the street to our local supermarket. It was a beautiful spring morning. Everything seemed greener. The trees had begun to blossom. The street, however, wasn't as abandoned as I expected it to be. Living in self-isolation can skew perceptions.
Ours is a residential neighborhood, five-story Soviet-era buildings crowded together, usually around courtyards that were once playgrounds. Over time, single-car metal garages began to encroach on that shared public space and the only thing that is reminiscent of those bygone days is the bisetka (a Russian version of a pergola). I am used to seeing older men huddled together under bisetkas, smoking and discussing everything from the price of tomatoes to geopolitics. There is usually a game of backgammon going on. The sound of the dice hitting the wooden board and mutterings of shesh besh, ikibir, dubara always invoke memories of my late father and uncles drinking scotch and playing backgammon.
Nearing the grocery store, I heard sounds coming from one of the courtyards. I looked over and saw the bisetka. Minus the old men. In their place was a group of young men and boys playing another Armenian favorite, belote. They were laughing, chiding one another. If it had been any other time, I would have paused and smiled. Instead, it made me angry. We are living in a new normal that doesn't afford us the simple pleasures of the past.
While the new normal is definitely "new," at least for those of us in self-isolation, everything else seems to be so… normal.
On Monday, the government extended the state of emergency for another 30 days until May 14. The following day, Armenians in Artsakh went to the polls for a runoff presidential election. As of today, there are seven confirmed cases of COVID-19 in Artsakh.
Parliament was in session and, among other things, passed several laws: one criminalizing hate speech and the other allowing authorities to confiscate illegally acquired properties and assets. The National Assembly also unanimously voted in favor of the government's draft bill to allow the public television channel to run commercials. MPs elected the new governor of Armenia's Central Bank.
Former President Serzh Sargsyan, who appeared before an investigatory commission on the Four Day April War got caught up in a media scrum. Forget social distancing; reporters and cameramen were literally on top of each other trying to get their microphones in position as the former president's security detail pushed them back.
His Holiness Karekin II, the Catholicos of All Armenians, issued a statement calling on authorities to release former President Robert Kocharyan, who is in pre-trial detention, charged with usurping the constitutional order. His Holiness cited Kocharyan's poor health as the reason and noted that other countries are releasing suspects who don't pose a threat to society from pre-trial detention. This statement irked many in the government. Some called for the resignation of the Catholicos, which was decried by representatives of the ancien regime as an attack on the Church.
The following day, Archbishop Navasard Kchoyan, who heads up the Armenian Apostolic Church's largest diocese (Yerevan and the Ararat region), and who has always managed to be at the center of some kind of scandal, was officially charged by the National Security Service for fraud and money laundering in a case that goes back several years. The Archbishop denies the charges.
All of this and more happened just this past week in the midst of a pandemic.
Those who need to govern will govern, those who need to be charged will be arrested, those who need to show up for hearings will be present. Everyone else, like the old men who have retreated to their homes, will continue to be affected by the lockdown. Their stories, however, will not be visible from the street and their lives won't make it into our newsfeeds. And the boys, ignoring all calls for social distancing and social responsibility, will keep sitting in the bisetkas of our country playing cards. This, it seems, is the new normal.

The lockdown because of the coronavirus pandemic has ripped the domestic gender gap wide open, laying bare the deep inequity that exists in most families.
Read more