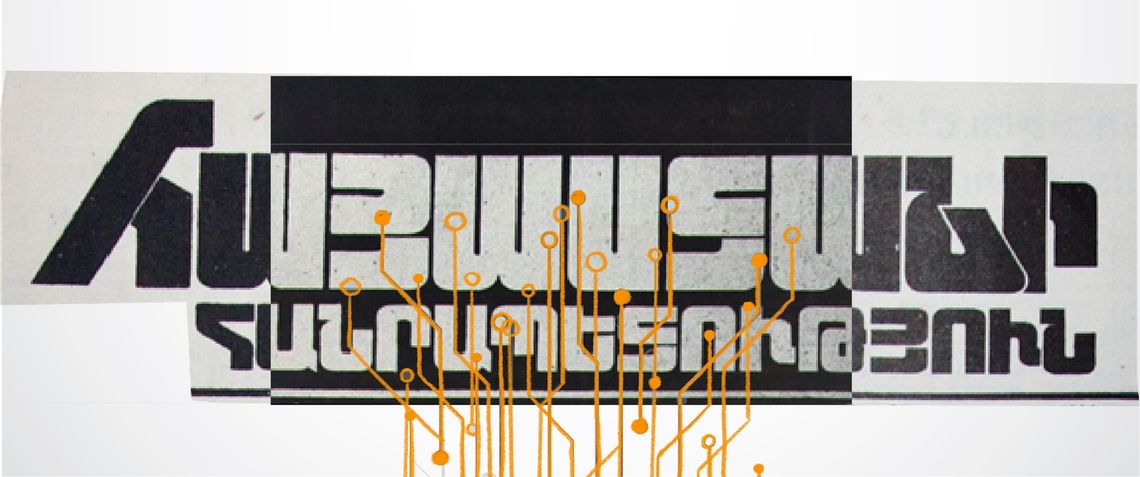 Following the infamous November 9 trilateral agreement between Presidents Putin and Aliyev, and Prime Minister Pashinyan to end the 2020 Artsakh War, shockwaves reverberated throughout the South Caucasus–especially in Armenia.
Following the capture of the seven surrounding territories in the first Nagorno-Karabakh War that ended in 1994, ethnic Armenian forces maintained these strategic areas as a "security buffer" until suffering a military defeat late this year. Although the immediate reactionary elements in Armenia have responded with a wide range of emotions and even political ambitions, entirely justified by the lack of competence in the Pashinyan Administration, Armenia now faces an important crossroads in its modern history.
With civil society in disarray, the nation coping with the heavy losses of war, and "opposition" movements demanding change, Armenia can either unify around a shared vision for the future or digress into internal political strife. What could a unified Armenian vision for the future include if the country is to continue on the path of healthy socio-economic development? Below are three fundamental areas the Armenian government, either under Pashinyan or new leadership, could focus on improving to succeed in a rapidly shifting geopolitical region.
Expanding Diplomatic Relations While Not Upsetting Established Ones
Throughout the 2020 Artsakh War, Armenia was exposed to the true intentions and motivations of other countries. While it may be easy to spend time accusing those who worked against Armenian interests, or showed indifference, it would be most prudent and useful to seek further engagement with those who voiced support or aligned themselves with Armenia's national interest. Countries like France and India, while they may not have intervened militarily on Armenia's behalf, expressed their support on the international stage. French President Macron's strength to publicly denounce the actions of Turkish President Erdogan from the Mediterranean to the Caucasus was laudable. Understanding the adage, the enemy of my enemy is my friend, may prove useful for Armenia moving forward if incorporated into strategic policy-making. With that said, Gulf nations such as Saudi Arabia and the UAE, who are no fans of Turkey, have the potential to provide meaningful assistance to Armenia.
Additionally, although the United States' actions during the war amounted to what can properly be labeled a diplomatic failure, America still carries significant economic and diplomatic leverage and will not refrain from using it under a Biden Administration. This does not mean that Armenia should attempt to utilize American power to "throw Russia off its back," given the potential for escalation into a proxy conflict between the two superpowers. However, what it does mean is that, by engaging with Western nations, specifically through the EU, Armenia has the potential to bolster its economy, which is in desperate need of foreign investment. By expanding its engagement with the EU through the Eastern Partnership and seeking to find a balance between East and West, Armenia may find its geographic location to be a strength and not a hindrance. Of course, this will require peaceful relations with neighboring countries. Looking to the East, Armenia should acknowledge the shifting geopolitical landscape and what the rise of India and China may represent for Armenian interests. Armenia has established itself in the Collective Security Treaty Organization (CSTO) and Eurasian Economic Union (EAEU), and the potential consequences of challenging these established ties cannot be overlooked while expanding relations with countries outside of these institutions.
Reinvigorate Domestic Economic Production and Expand Employment Opportunities
As with most post-Soviet states, Armenia has experienced a sharp increase in emigration and a decline in birth rates. If Armenia is to continue its development process and expand further, it will need to focus heavily on revitalizing its domestic economy.
By ensuring young people remain in Armenia, or return from their education abroad to pursue meaningful and prosperous careers, is critical to the country's future success and economic stability. As seen with most of the Eastern European nations who have joined the EU, far too often the young and educated leave for Western European nations to find a better life instead of creating one in their homeland. Given Armenia's already small population, the government must work diligently to expand the information technology, ecotourism and industrial manufacturing sectors. Armenia's long history of innovation must be tapped for inclusion and highlighted on the global economic stage–with the potential to attract skilled workers from neighboring regions to expand its domestic industries. Encouraging foreign investment is crucial and will require international outreach, but also domestic policy updates to attract investors. This will boost Armenia's global ranking for Ease of Doing Business (currently 47th) by continuing the fight against corruption and potentially modeling itself as a hub for East-West relations. Lastly, Armenia should invest in its military-industrial complex to first and foremost defend its security, while also creating the potential for an export industry. Given the country's technology expertise and existing partnerships with multinational corporations, there is no reason that, with the proper financial and government support, Armenia cannot become a strategic military power and a supplier of cutting-edge military-technologies.
Government Must Adopt a Realist Understanding of Foreign Affairs
Following Armenia's victory in the First Nagorno-Karabakh War, there seemed to remain a fanciful picture in the minds of a majority of Armenians on how the frozen conflict would resolve itself. Azerbaijan, an energy-rich country, was embedding the defeat of the 1990s in their population's psyche and ensuring military dominance to force an agreement on the Armenian side. There were previous opportunities where a settlement may have been reached on far more favorable terms for the Armenians. Even if these opportunities included compromise, it would have been from a position of strength rather than one of last resort. Moving forward, Armenia and Armenians alike can adopt a realist understanding of international affairs to help guide policy making in this century.
Regardless of who is leading the country, there are opportunities to create a political and international affairs network within Armenia. This should include increased educational output in the fields of international relations, diplomacy, and governance, as well as a heavily-funded and diverse range of think tanks and policy institutions to help support the government. Utilizing such a framework will not only help to create a nascent and young political-thinking class in Armenia, but also increase educational opportunities, expand the job market and offer an impressive suite of policy thinkers for future roles in government. By producing policy papers and hosting lecture series on the topics most important to Armenia's national security, there will be a breadth of ideas and more structure to how Armenian foreign policy is shaped and implemented moving forward.
Eyes Ahead
The ideas presented above do not represent the only options available to Armenia's future development and success; however, they seek to offer the beginning of a structural roadmap to pursue moving forward. This war has brought untold suffering to far too many families in Armenia and the pain of which has reverberated across the diaspora. These wounds will not heal overnight nor will the feelings of animosity towards hostile neighboring countries. It remains imperative nonetheless to find meaningful solutions to the most challenging issues facing Armenia. By embarking on a journey as a unified nation toward a vision of prosperity and security, a future Armenia that is unified and prosperous may have its roots in the aftermath of the 2020 Artsakh War.