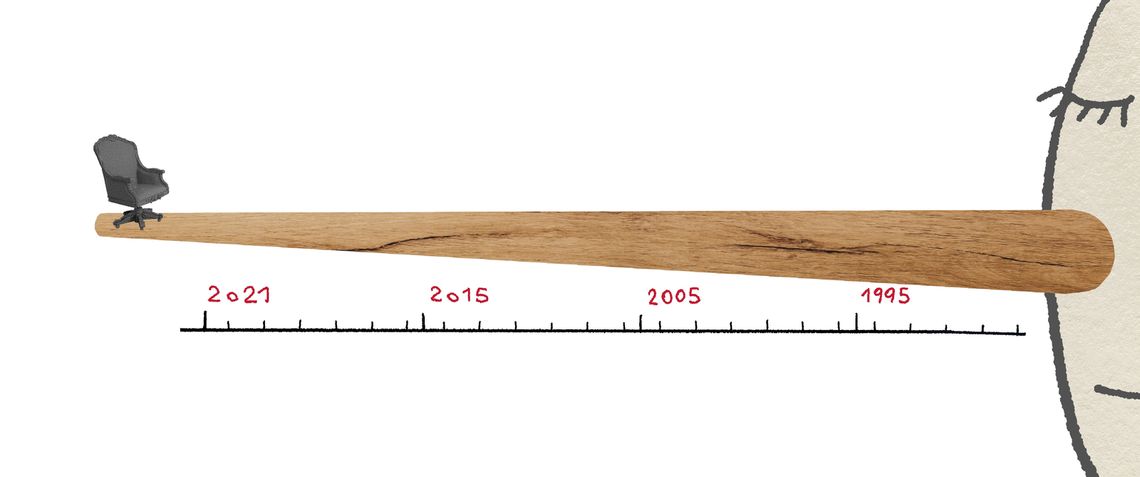 Three years ago today, Serzh Sargsyan unexpectedly resigned as Prime Minister of Armenia – a position he held for a mere seven days. April 23, 2018, is a day that will be etched in Armenian history for the spontaneously genuine country-wide jubilation that erupted upon news that Sargsyan had stepped down. The people had said no to one-person rule. On this three-year anniversary, it is worth looking back at the political ploy that paved the way for Sargsyan to transition from President to Prime Minister, eventually triggering the Velvet Revolution.
Broken Promise
It was September 2013, when then-President Sargsyan established a special commission to propose amendments to the country's constitution. Sargsyan's publicly stated reasons for the changes were to strengthen Armenia's democratic institutions, advance the rule of law and promote human rights. In an attempt to allay fears that he had ulterior motives, Sargsyan publicly promised not to seek the PM position, even if the country voted in favor of a parliamentary system in the 2015 constitutional referendum. No Armenian leader should ever hold the country's top office for more than two terms, Sargsyan stated publicly at a meeting of the special commission. Now we know that his every move and statement were part of a choreographed scheme.
From the moment Sargsyan announced his intention to amend the constitution, the potential move from a semi-presidential to a parliamentary system was the most prominent reform. Unlike in a presidential system, such as in the U.S., where the president is the sole head of the executive branch, Armenia's semi-presidential system had both a president and a prime minister sharing leadership functions within the executive branch. Right from the get go, there was widespread skepticism regarding Sargsyan's intentions because neither he nor his Republican Party of Armenia (RPA) had ever previously voiced any support for a parliamentary form of government. It was crystal clear that Sargsyan's chief aim was to find a way around the two-term presidential limit. All the talk about democracy, rule of law and human rights was simply a smoke screen.
Sargsyan basically rewrote the foundational document of the country for his personal power pursuits. Once the constitution was ready to put to a vote, not only was the referendum rigged, but Sargsyan later broke his promise to not seek a third term as leader of the country. This entire constitutional charade was a high crime against the nation.
Unnecessary Risk
While the special commission was at work drafting the new constitution, Sargsyan said he was personally against switching to a parliamentary system based on national security concerns. On this point, I think he was right. In a semi-presidential system, the president, as the chief executive with ultimate authority over the armed forces and foreign affairs, can focus on critical national security issues while the prime minister runs the day-to-day affairs of government. Given that Armenia is squeezed between two enemy countries, with the unresolved Artsakh issue, national security is naturally the paramount responsibility for any Armenian leader. Under a parliamentary system, though authority is formally split between the president and prime minister, the latter is the only real decision-maker on both domestic and foreign affairs issues. For a country with weak democratic institutions, political parties that are one-man fiefdoms, and is effectively in a state of war with a neighboring country that spends billions of military dollars every year, the decision to adopt a new governmental system was in and of itself a risky move, in addition to being unnecessary for genuine political freedom and progress in Armenia.
It was the semi-feudal/oligarchic mode of governance after all and not the semi-presidential system that was stunting the development and democratization of Armenia's political institutions. A politically stable transfer of power from Sargsyan to a new president would have been Armenia's natural path. But because Sargsyan desired being PM for the foreseeable future, he created a system for himself that he believed he could manage and handle. In rewriting the constitution and creating a "super-PM" position, Sargsyan had stitched a custom suit to fit himself.
When Is "Wartime"?
Sargysan's crime against the nation had another aggravating element to it: the dangerous dual-arrangement related to the commander-in-chief of the armed forces that was written into Article 155 of the new constitution. Before the new constitution was drafted, even Sargsyan believed that the original semi-presidential system provided better national security mechanisms allowing for quicker decisions and more decisive action during war or armed conflict, with the President as the undisputed Commander-in-Chief. Yet, under Sargsyan's constitution, the role of commander-in-chief was made inexplicably complicated and confusing; the Defense Minister would lead the armed forces during times of peace, with the Prime Minister taking over during times of war. As one-time defense minister and president of a country continually threatened by war, Sargsyan knew the importance of an iron-clad chain-of-command hierarchy and the potentially dangerous confusion the new constitution could produce in the relationship between the civilian and military leadership.
Sargsyan nevertheless authorized the changes for his own purposes, starting the clock on a ticking time bomb, which only took five years to explode. In an interview given after the 2020 Artsakh War, then-Defense Minister Davit Tonoyan lamented that, during the 44-day war, he was not able to overcome the PM-Defense Minister-General Staff chain-of-command issues brought about by Sargsyan's 2015 constitution. One thing that still needs to be investigated is whether there were other ruptures or disputes within the civilian/military chain-of-command during the war. Since Armenia never officially declared war during the 44-day conflict, it is constitutionally unclear who the supreme commander of the armed forces was during the war. It's logical to conclude that Sargsyan's constitutionally-confusing chain-of-command arrangement was a factor in Armenia's shockingly disorganized war effort, given Tonoyan's statement.
Deception Then and Now
The level of deception used by Sargsyan to alter Armenia's destiny cannot be understated. Putin recently orchestrated something similar in Russia, making changes to the constitution so that he could potentially remain president until 2036. Russia is not Armenia though when it comes to the longevity of its leaders. Russia was ruled by Tsars as recently as 1917. Stalin was essentially a Soviet tsar for 30 years. Putin has been at the helm, including four years as Prime Minister, since 2000. Russia has a history of decades-long heavy-handed rule. Armenia, on the other hand, had never violated the two-term limit before. Levon Ter-Petrosyan, Armenia's first President, resigned before completing his second term. Robert Kocharyan, the second President, left office after his second term, respecting the two-term limit introduced in the 1995 constitution. Sargsyan violated this tradition and lasted seven days into his "third term."
Had Sargsyan been honest with the people, Karen Karapetyan, PM at the end of Serzh Sargsyan's second term, would most likely have been the next national leader. By definition, the "Reject Serzh" [merzhir Serzhin, in Armenian] movement, which morphed into the Velvet Revolution, would not have been able to take off. Sargsyan did not realize the wrath his attempt at indefinite leadership of Armenia would stir up among the population. Sargsyan must have thought he could get away with violating his people's distaste for lifetime rulers. With all his ducks in a row, having scheduled the parliamentary election a year before the Prime Minister assumed power, he thought he could present his succession as an irreversible fait accompli.
That did not happen. After seeing practically every city, town and village erupt with joy upon his resignation, one would think Sargsyan comprehends that he still lacks credibility and trust with the Armenian people, given only three years have passed since that historic day. Yet, in a lengthy post-war television interview, Sargsyan spouted yet another lie related to his decision to stay in office past his second term as president. According to Sargsyan, he amended the constitution and took the PM post in order to "resolve the Artsakh issue." If Sargsyan was truly motivated to peacefully solve the Artsakh issue, why did he not do so during his ten years as president? Assuming for a moment Sargsyan is telling the truth, it's also puzzling why he would keep his chief reason for wanting to extend his leadership tenure as PM a mystery from the public back in 2018. It's an odd way to lead a country – pushing through the massive undertaking of rewriting the constitution, organizing and rigging a referendum, instituting a new system of governance, yet never telling your people the reason for doing so. Of course, post factum, Sargsyan can come up with all sorts of justifications.
Do Not Repeat 
Legendary American writer Mark Twain quipped "History doesn't repeat itself, but it often rhymes." Armenia has had three presidents lead the drafting of three constitutions: Ter-Petrosyan in 1995, Kocharyan in 2005 and Sargsyan in 2015. Now in 2021, in the midst of the post-war political turmoil, before snap elections had been announced for June 20, for the first time during his tenure as PM, Pashinyan, Armenia's fourth national leader, floated the idea of taking the country back to a semi-presidential system through a constitutional referendum. When he assumed the PM position, Pashinyan, to the surprise of many, said there was no need to change Sargsyan's rigged constitution. Pashinyan's statement about amending the constitution is also surprising because he has been vocally critical of the semi-presidential system throughout his political career.
There is no doubt Pashinyan is still the most popular political figure in Armenia, although he now commands significantly less than the 70% vote he won in the 2018 elections. In a parliamentary system, political parties are the paramount vehicle during elections. Contests in a semi-presidential system, on the other hand, are largely a popularity contest between the individual candidates. Under this system, even the pretense of party politics can largely be dispensed with. It may be that Pashinyan contemplated constitutional changes hoping to run for president, unburdened by the weight of having to carry a political party for parliamentary elections. Also, as PM, he could face the threat of a vote of no confidence given his party's control over the next parliament will be slimmer. Now it appears Pashinyan has foregone a constitutional referendum before early elections. Armenia has been down the path of leaders tailoring the constitution to suit their own political tastes. No doubt the revolution has brought many positive changes to the country, but the fact remains that, a mere three years later, Armenia is arguably at its lowest point in terms of national security and sovereignty since independence.
When it comes to unjustified constitutional amendments and rigged referendums, Armenian history should neither repeat itself, nor rhyme. Pashinyan and all other future Armenian leaders must resist the temptation to copy the political deceptions committed by Serzh Sargsyan as a means of maintaining or cementing political power. If Pashinyan does win another term in June, as the polls suggest, he should make it crystal clear that it will be his last, for the sake of Armenian democracy, paving the way for a smooth transfer of power through elections that are not in an emotional post-revolution or post-war environment.
New on EVN Report 
Magazine Issue N 6

Armenia has about 15,000 active COVID-19 cases. Even if that number decreases by June 20, there will most likely be thousands of eligible voters who are positive. With no mail-in voting and no opportunity to vote in advance, election administrators face a constitutional conundrum.
Read more

On the path to becoming a serious player in the global tech sector, Armenia needs to foster an environment that allows technology companies to achieve their business goals, which includes legal institutions to resolve complex disputes.
Read more