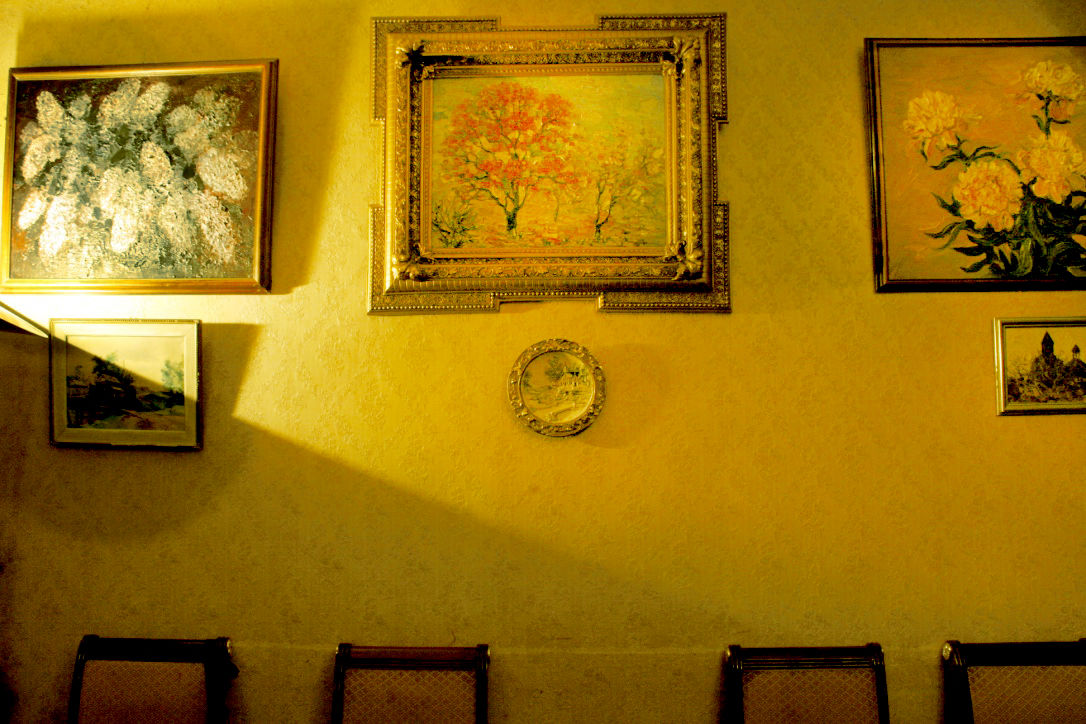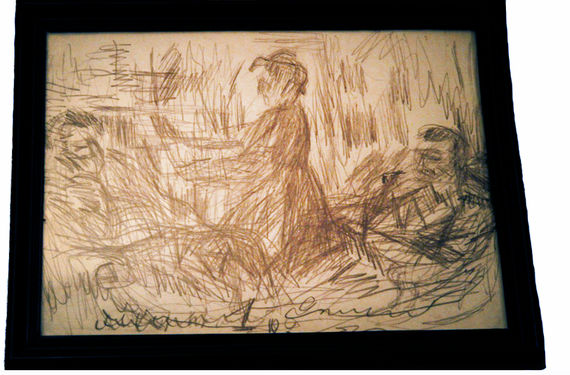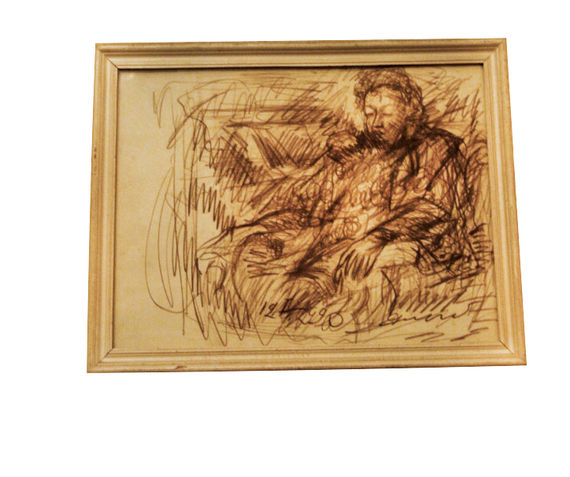 It is a typical spring evening on Tumanyan Street. The deafening noise of traffic is mixed with random conversations of passers-by. Little do they know that a few meters away, tucked among residential buildings there is a home-restaurant, hidden from view, whose rooms are full of colorful stories and a rich history. It is a cozy corner of Yerevan where you can lose track of time and feel as though you've come home.
The story of Gayane Arevshatyan's home-restaurant began twenty years ago, after her husband's death, a tragedy that radically changed her life. It was the Armenia of the 1990s – the cold and dark years. The country had survived a devastating earthquake, the Karabakh War, the disintegration of the Soviet Union, blockade, an energy crisis. There was no heat, no water, no electricity; in a matter of years, lives and narratives had turned upside down.
Initially, the idea of transforming her home into a restaurant was simply a means to earn money for Gayane. As a single mother, her monthly salary as a musician and a private piano tutor was not enough to cover the needs of her family. Certainly at the time, with the bleak situation in the country, many people were forced to think outside the box and find creative ways to earn a living. But by turning her family home into a restaurant, Gayane was ahead of the curve and now 20 years later, being a successful businesswoman, there is little doubt that she was a trailblazer.
Gayane's family home was designed and constructed by her father, Varazdat Arevshatyan in the 1960s. He was a well known architect who designed several outstanding structures in Yerevan that still stand today, including the building that until recently housed the Ministry of Foreign Affairs in Republic Square. It is where Gayane and her two siblings spent their childhood. "We always had guests coming and going to our house," she recalls. "Our whole family was used to organizing dinner parties and my father would always ask me to entertain the guests by playing the piano."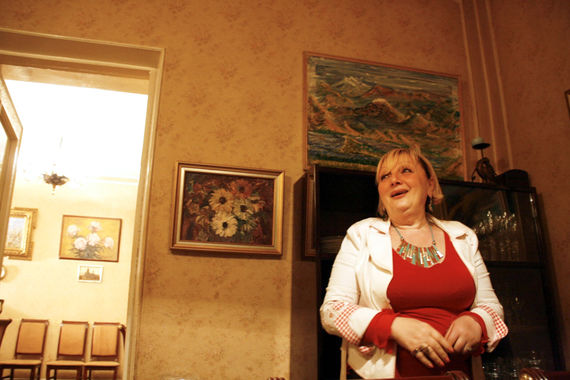 With limited choices and difficult decisions to take at a time of turmoil in her life, Gayane's idea of a home-restaurant began germinating. She recalls how it took her almost two years to convince her brother that the idea was a good one.
A slow smile appears on Gayane's face when she remembers the cold winter morning when she opened the doors to her restaurant. "We had prepared khash and invited several friends and family members to mark the opening," she says. "We hosted them and had made the decision not to charge them." It was quite challenging for Gayane when her guests insisted on paying for the meal to encourage her and contribute to her newly established business.
During the first three months of her new venture, Gayane was the sole employee of the restaurant. "My typical day started and ended in the restaurant. I was doing the shopping, cooking, cleaning, and preparing for the next morning," she recalls. Over the years, her business slowly yet steadily grew. Now, she proudly notes that the staff of her restaurant consists of nine full-time employees.
Not long after launching a business that had been conceived out of finanacial need, Gayane discovered that preparing home-cooked meals and entertaining her local guests and those who hail from all over the world had developed into a passion.
Today, walking through the doors of Gayane's home-restaurant is like walking into your own grandmother's home. Velvet armchairs, shabby wallpaper with beautiful patterns, portraits of Gayane sketched by various artists, including one in Montmartre, vintage dishes and stemware, and lace curtains vividly capture an image from another era.
"Nothing has been altered in our home since it was renovated in 1988," says Gayane, smiling. "And I don't plan on changing any of it." Paintings by Zulum Grigoryan, Henrik Khalatyan, and her father, depicting the landscapes of Nepal, Italy, and India, decorate the walls of the small restaurant. A soft, slightly shimmering light of the lamp placed in the corner of the living room adds to the beauty of the home and completes the impression that everything is frozen in time.
One of the elements that make this hearth both charming and unique, is when Gayane plays the piano for her guests. Speaking about her love of music, her eyes begin to sparkle. Gayane was seven-years-old when she was first introduced to the piano and started playing it without the help of an instructor due to her perfect pitch. "Music is my life," she says. "My mother always said that I was singing way before I could talk." When she begins to play the piano, a certain magic happens – it's not uncommon for even her elderly guests to begin dancing. Gayane and her siblings attribute their talent and contagious passion for music to their father's genes and their mother's meticulous discipline.
Gayane hasn't invested time or money into advertising to promote her small business. She says that the best advertising has been word of mouth and the reviews of guests from around the world. "Their satisfaction brought popularity to my cozy corner situated in the heart of Yerevan," she says.
The charm of the restaurant is not only in its unique decor but the distinct dishes of traditional Armenian cuisine and the delicious homemade wine and apricot vodka that are served. One of the specialties – a salad made from various herbs and condensed yogurt is one that will always be on the menu because it is the salad that Gayane's husband liked most. The refreshing taste of parsley and lemon juice complete the ingredients of the salad and enrich its texture. But the signature dish of the restaurant that all the guests feel compelled to try is buglama, which Gayane usually prepares with beef or lamb, accompanied with potatoes spiced with dill. She prepares the dish this way because it is how world renowned musician and composer Jivan Gasparyan taught her to make it. While the dishes are inspired by loved ones and famous celebrities that have frequented this unique establishment, most of the items on the menu are simple home cooked meals. There's nothing fancy, because fancy doesn't live here.
"It is the art of hospitality mixed with the love towards the people around me and a genuine desire to prepare high-quality food," she says, smiling.
Sitting at one of the tables in Gayane's restaurant, eating traditional Armenian dishes made with love and listening to the melodies flowing from the piano is like being home.