While searching for information on science in Armenia, I came across the Museum of Science and Technology (which I had never heard of) in one of the newly built districts of Yerevan. The mission of the museum is to present the history of scientific and technological achievements of the Armenian people. Numerous devices and household items developed and made by Soviet Armenian research institutes are carefully assembled and showcased in one of the beautifully and tastefully built structures of the Engineering City.
Christine, a museum employee, explained in detail when each device was created and in which Armenian factory. Many of them were very familiar and triggered a sense of nostalgia. Here one can find the wolf—the main protagonist in the egg-collecting electronic game—in the beloved cartoon De spasir (Just you wait!); the Aragats refrigerator; electronic coffee makers and alarm clocks (the loud ring of which would wake us up and send us to school); and a thousand other things that have long since become a vague but unforgettable memory.
There are also photos of the "famous" cars manufactured at the Yeraz factory. People had nicknamed one of the models "iron" for its appearance, and up until the last decade, we used to go to work in them. Also showcased in the museum are photos of three models of Armenia-made electric cars, designed by Professor Emil Dilanyan in the first half of the 1970s.
Among the exhibits one can also find eyeglasses with a built-in hearing aid, a simple innovation grounded in logic.
A mini-bus cars manufactured at the Yeraz factory.
Eyeglasses for the hearing impaired. The microchip was made in the Sirius factory, Abovyan.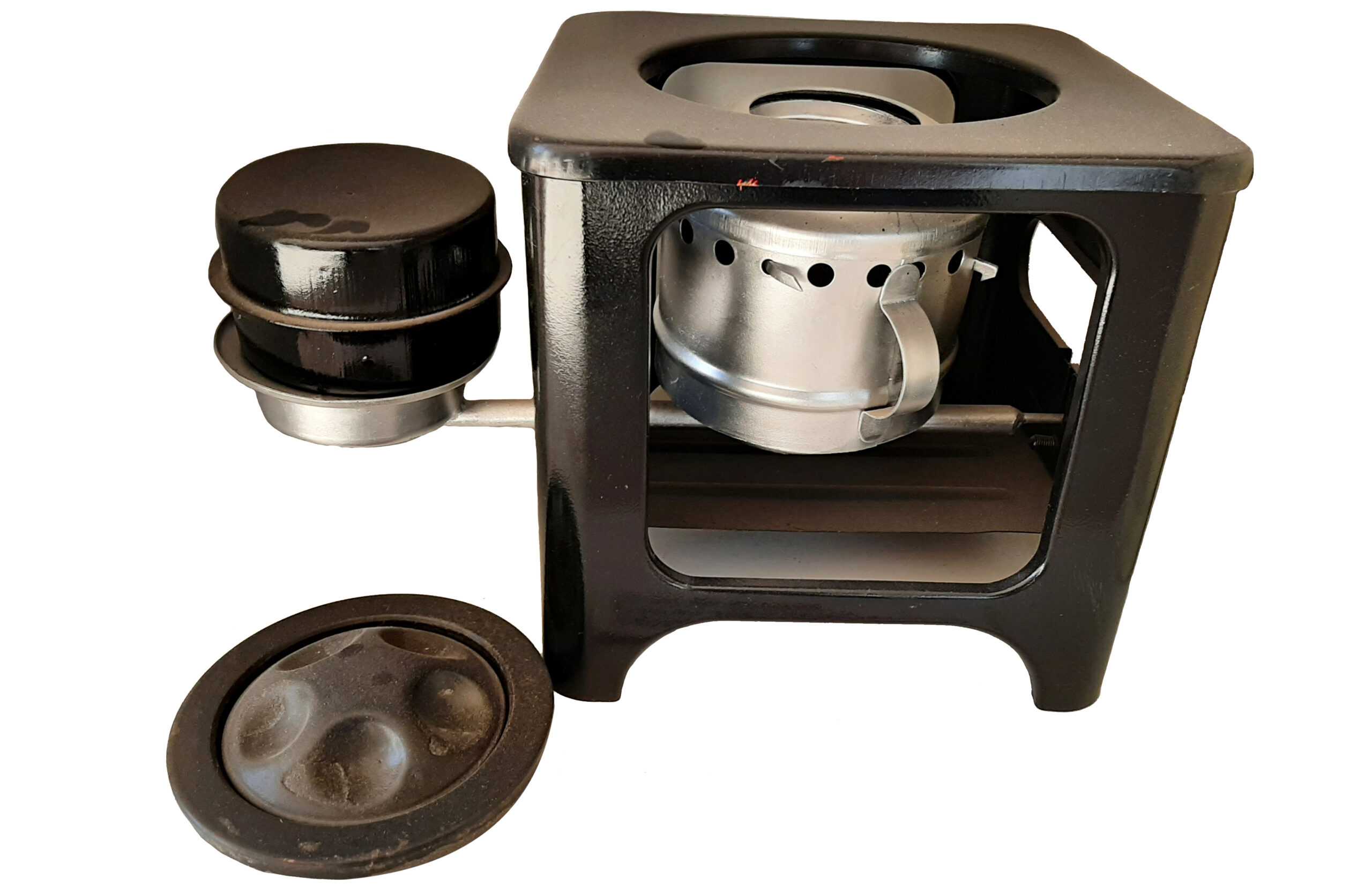 Kerosene stove, ArmElectromach Factory.
I stood for a particularly long time looking at the Armenia-made kerosene stove, which was just about the only way to cook during the energy crisis of the early 1990s. I don't know whether the device was imperfect or if the quality of the kerosene was poor, but I still remember the outline of my mother's shadow trying to prepare food for the family in the thick, blue smoke in our kitchen. It was during those years that Armenian science died off, leaving us to merely talk about its former glory for 30 years with pride, anger and longing.
* * *
Discussions on Armenian science are not new. Back in the late 1980s, when it was obvious that the Soviet Union would soon cease to exist, there were many debates about the future of science in Armenia. People were convinced that independence would create even greater opportunities for development in all spheres, including science. People believed that the creative minds of Armenian scientists would bring prosperity to newly independent Armenia. However, the economic and communication blockade following the collapse of the USSR; the First Nagorno-Karabakh War; the loss of former connections and ties and the difficult situation in Russia and other Soviet republics, created an untenable situation for the Armenian scientific community. Some scientists left for Western countries, some for Russia, and some stayed in Armenia, trying to continue their work with meager funding.
We have always highly valued our scientific ability. The discoveries of Mergelyan, Alikhanyan, Iosifyan, Hambardzumyan, Gurzadyan, and hundreds of other scientists have brought recognition and glory to Armenian science. Despite the numerous shortcomings and the specific structure of the Soviet scientific system, it must be acknowledged that within a few decades it was possible to create a science-based industry in underdeveloped, agricultural Armenia.
During the Soviet years, dozens of institutes, research and experimental centers were established in Soviet Armenia, whose scientific system was connected and part of the much larger Soviet science sector. It was because of that network that science in Armenia developed, received central funding, and huge military orders. The science sector began to receive particularly large sums of funding during the Cold War, when much of its scientific and engineering discoveries were used for the military.
Today, many people think that Armenia should have as many scientists as it had during the Soviet era. This is an unrealistic expectation; Armenian scientists of that era worked not only for the Armenian, but also for the Soviet scientific and industrial market.
Vazgen Torosyan, a DevOps engineer says that if we are not going to restore the Soviet Union, then it is meaningless and impossible to restore Soviet science.
"The USSR was a big state where, for example, there could be 20,000 scientists in Armenia alone, but they worked for a country of 250 million," Torosyan explains. "We need to look at how science is evolving in the modern world and compare ourselves to countries our own size. I am currently working with Lithuanians who, like us, have very advanced science in the IT field. We have to look at what problems the modern world is solving, what problems we can solve, and how we can materialize science." 
Many of Armenia's scientific institutions were working to satisfy military requirements, which in addition to the "duty to the state", meant large financial resources, but which also solved the housing problems of employees, and ensured their rest and recreation.
Eduard Ghazaryan, one of the creators of the Aragats computer, writes: "Working for the Armed Forces brought in a lot of money, which was used to build residential buildings for the employees of the institute. In 1967, we began to deal with the automation of the Air Force, together with the Moscow Research Institute of Automatic Equipment. Based on the American ARPANET protocol, we built a computer system that would unite the General Staff, the Air Force and the Navy. The task was this: if an order for an airstrike comes from Moscow, it should reach the most distant of the air regiments within ten seconds."[1]
Hamlet Harutyunyan, another scientist working on the first Armenian computer projects, notes that the Mergelyan Institute had almost no civilian orders in the second half of the 1980s.[2]
Khachik Gevorgyan, president of Armacad, a scientific-educational platform, recalls: "The domestic significance of Soviet science was quite small: the main demand was military. As we know, there was little production of household appliances in the USSR, and whatever was produced, was diverted from the military; for example, a factory producing submarine engines could produce tape recorders. That is probably why, unlike military hardware, household appliances were not very developed in the Soviet Union."
When reflecting upon Soviet science, it's clear that science was funded exclusively by the state. Moreover, the state determined the main spheres of research and scientific study, and supervised the research process. In the 1930s and 1940s, engagement in science was enforced in the USSR. That is, the state obligated scientists to work in the areas that were deemed necessary for the Union.
During the repressions of the late 1930s, many scholars were arrested and exiled to remote regions of the USSR where they worked in special research camps. One of the most prominent examples is Sergei Korolyov, a rocket engineer, who was arrested in 1938 and sentenced to 10 years in exile in a corrective labor camp. In exile, he was engaged in the development of drones, bombers and cruise missiles. In 1944, on Stalin's order, Korolyov was released and assigned to design ballistic missiles. Later, in 1980, academician and Nobel Prize winner Andrei Sakharov, who had been conducting military research in Gorky for about six years, was exiled. 
Khachik Gevorgyan says that Moscow employed methods of both free thinking and forced thinking to achieve success in the field of science "For example, many discoveries in the Soviet Union were made under duress. As a result, both are implemented by the state. If it is forced, then it is realized by the state, as the private sector does not have the means to enforce. In the case of absolute freedom, the state is the sponsor and the creator of appropriate conditions and infrastructures. Without the primary role and participation of the state, the private sector will not be able to finance the unknown."
Scientific Freedom
In Soviet times, scientists were often the bearers of freedom and free thinking. The state could not always control them. In Armenia, too, scholars are often associated with liberals, and intellectuals deprived of the favor of the authorities.
"Films that were banned in the USSR were shown in the House of Scientists of the Institute of Physics. Famous people came here and gave lectures, speaking about what was impossible to hear anywhere else. …At that time, people had a broad worldview, they would think big. This was true for Armenia as well. Under those conditions, people of true genius emerged in Yerevan," said Mark Grigorian, journalist and currently the director of the National Museum-Institute of Architecture.
In 1972, the Mergelyan Institute commissioned sculptor Yervand Kochar to sculpt a statue related to cybernetics. Kochar created "The Muse of Cybernetics", but the artistic council did not allow it to be placed in the township. The decision was made to place the statue in the courtyard of the Mergelyan Institute.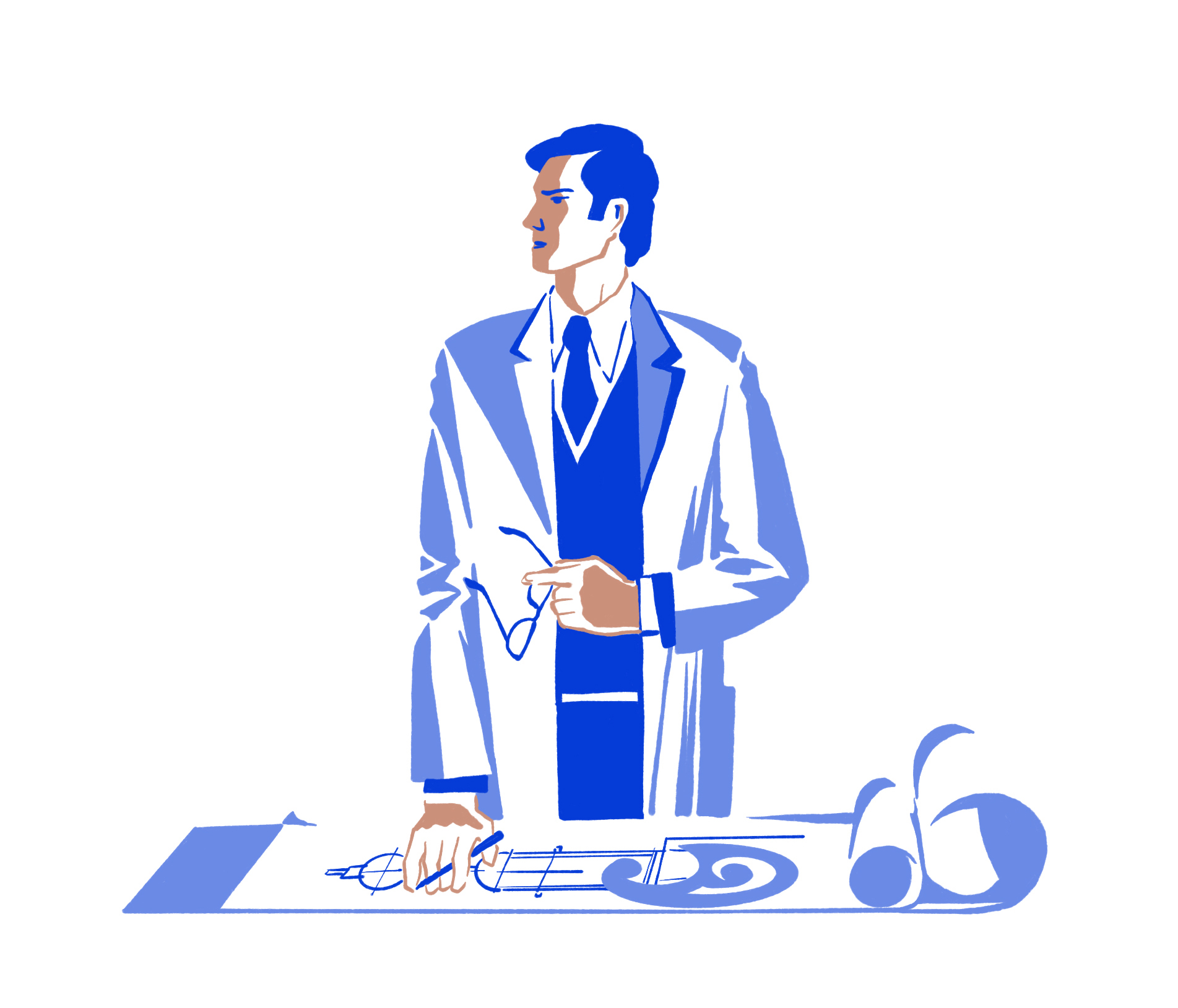 "It was reasonable to place it [the statue] in the institute, as the people working there were more prepared for such art. A similar thing was taking place in the Physics-Township, where Alikhanyan was receiving artists such as avant-garde painter Harutyun Kalents, who had returned to the homeland from the West, and sculptor Chakmakchyan, who was under Alikhanyan's tutelage," writes professor of architecture, Karen Balyan.
Modern Times
The annual yearbook of the Statistical Committee contains information on the current state of science and its funding in Armenia. In 2021, the domestic expenditure on scientific research and development amounted to 12 billion AMD, of which about 10 billion are from the state budget. According to the same data, there are 65 research and development companies in Armenia with a total of 4,499 employees. For comparison let's note that this number has stayed much the same over the last four years.
The issue of increasing funding for science has always been in the focus of scientific and public circles. For years, workers in the fields of science and academia had demanded an increase in both their salaries and the amount of money spent on research.
In an open letter to Armenian authorities in 2014, about 30 Armenian scientists stated that many of their colleagues had left and continue to leave Armenia due to insufficient funding. Some data presented in the open letter is noteworthy, in particular: there were about 21,000 people engaged in science and research in Soviet Armenia as of 1988. At the same time, the scientists noted that in the Soviet years, about 2.5% of the republic's GDP was allocated for scientific research.
In 2021, by the decision of the government, the funding for science was increased by 2.7 billion AMD. Out of this amount, about 1.3 billion AMD is intended for the development of scientific organizations and relevant faculties of universities, modernization of equipment, international cooperation and modernization of infrastructure. The rest, 1.6 billion AMD, is intended for scientific, thematic research.
A Global Community
Today, science is global and no longer localized. Almost all scientists around the world work, present their articles and discoveries, and often conduct research and studies together. In other words, we should no longer talk about Armenian science alone, but try to be included in the international scientific community. The main result of a scientist's work is the scientific article, which is published in prestigious journals accepted by the international scientific community. Opposite views and scientific criticism should be published in the same way.
"In general, there is no such thing as Armenian science; there is international science," says Khachik Gevoryan. "If all the scientists of the world have gathered and created a journal for 30, 40, 100 years and have accepted that that journal is the platform for presenting the results of scientific research, it means that our scientists should also be represented there."
After being published in scientific journals, it then becomes important for the scientist how many people read their article, how many references are made to the article and to what extent the innovation or discovery put forward by them is applied in the real world.
Science is a costly sphere, and when discussing matters pertaining to it, we inevitably face issues of the efficiency of financial means and application of the result. In our case, science is mainly funded by the state, the resources of which are limited and so it is necessary to define the directions that are of primary importance for the state.
Vazgen Torosyan divides people engaged in science into two groups: those who do research and those who apply the research that has already been done.
"Both cases require a great deal of scientific potential. I think we need both directions. If we compare ourselves with other countries of the world, we should mention that, for example, China may have 2 million scientists engaged in this field, while we have just two. At the same time, this does not mean that 2 million Chinese scientists will succeed, but we will not. Research is a job that absorbs money, and professionals that materialize it create money. We need to find the boundary on how much money we can spend on research, and if we need that research. For example, military research is necessary. In the case of Unmanned Aerial Vehicles (UAV), for instance, a large group of scientists can be tasked to learn and apply existing technologies, while another much smaller group can just be engaged in scientific research."
When talking about science, we often visualize the objects we use in everyday life; such as, the automobile, telephone, TV, recorder, etc. and point out that we must have our science to produce all this. This approach does not correspond to the real significance of science and mostly refers to the engineering and production process. The problem is most often considered when talking about the military industry. The wars of 2016 and 2020, and our failures, brought the ideas of ​​developing drones, high-precision weapons and the domestic military industry in general into the public discourse. The public perception is that we need science for all of the aforementioned.
"This is not science. Science is all the technology behind UAVs, not even its application, but its creation," Gevorgyan explains. "Scientific developments made in scientific centers and universities are only later applied in practice. This is what we are missing. I do not believe that there is a need to make new scientific developments in Armenia in order to create new weapons. These scientific developments already exist. We can send postgraduate students to study in different universities to master the scientific developments, who can then create what is needed here. But maybe we create a new approach, new scientific developments. The person who will develop the new formula, all the necessary materials, will be a scientist in the theoretical field. The one, who will take these scientific developments and create the concrete result, will be the creator of the engineering product." 
Scientists Can Impact Quality
As we already noted, most scientific research in Armenia is funded by the state. However, it can be assumed that this function can also be easily done by the private sector. After all, major international producers are interested in developing science and applying scientific innovations.
Hrant Khachatryan, director of the YerevaNN machine learning research lab, insists, however, that private organizations cannot train a scientist.
"Training a scientist is a very long process, and the private sector cannot make that investment. The private sector benefits from the investment that has already been made. There are different calculations as to how long it takes to train a scientist: five to ten years. If we take into account even the minimum, it is an unacceptably long period of time for the private sector. For example, if PicsArt needs to solve a problem today, it cannot make such a long-term investment. It has the financial means, but does not have that much time. Instead, it will use the available means to invite a foreign scientist. This long-term investment in science must first and foremost be made by the state," Khachatryan says.
Funding science is a long-term program, but if implemented consistently, it can also bring significant benefits to the country. Furthermore, Khachatryan touched upon another, less materialistic side of science: "Science is necessary for so many things that it is difficult to list everything. Science is needed so that the country has many people with the ability to solve unsolved problems. This is the essence of science. The scientist adds new knowledge to the world. Understanding the knowledge existing in the world is a special ability, which requires many qualities; for example, analysis of literature and data, scientific impartiality, etc. The presence of such people changes the quality of the country."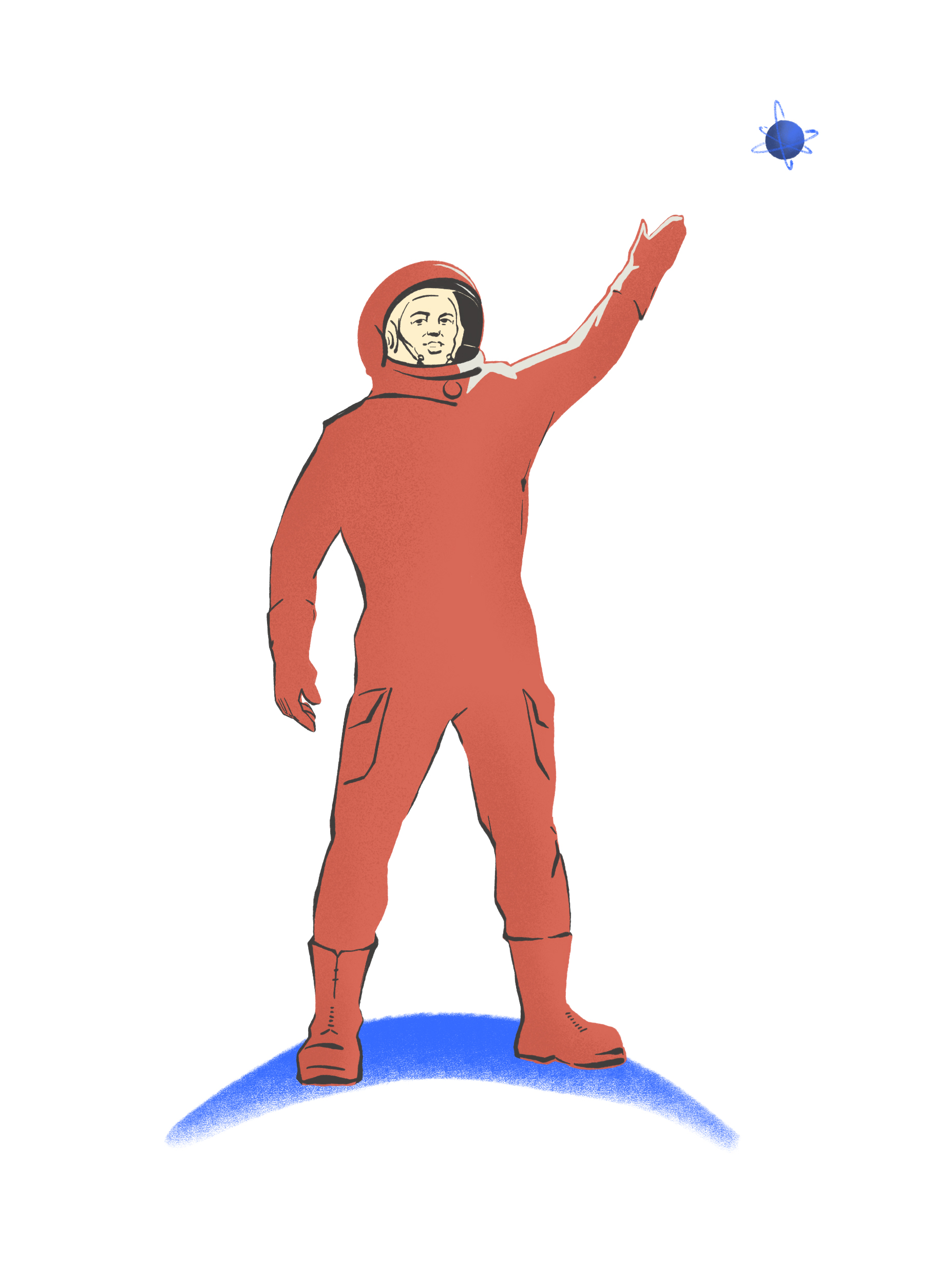 Khachik Gevorgyan is convinced that the state should finance as many scientific directions as possible, although it can also have preferences: "In my opinion, all spheres should have the possibility of financing. Funding science is also an opportunity to keep talented people in the country. By imposing restrictions, you lose, albeit a few, but talented people from other spheres. At the same time, it is understandable that the state can have priorities."
Generational Differences
Scientists that were educated and established in the Soviet period worked in the scientific system of the USSR. Are they able to adapt to modern technological innovations and work smoothly with the younger generation of scientists? This so-called "generational struggle" is not particularly severe in the field of science. Specialists of the older generation are able to both work and pass on their rich experience to the younger specialists.
Citing the IT sector as an example, Vazgen Torosyan pointed out that technologies are changing rapidly and "old" knowledge may sometimes be ineffective. "IT is a rapidly evolving field and long-standing experience may lose its technological relevance," he explains. "But it is valuable in terms of the approach to work. Let me give you an example: updating operating systems should be done gradually. You cannot tell people that I am terminating this or that service for a month, and then you will be able to rejoin it. The migration of systems should be gradual. The older generation, for example, has a lot of experience in this. I worked with the Soviet generation at the Central Bank, and their experience during critical operations was very useful." 
We describe many phenomena as purely Armenian, while they are completely or partially typical of human beings in general and are found everywhere. Generational "competition" sometimes observed in the field of science and education is also not typical only to Armenians; even in the most prestigious scientific and educational institutions in the world, one can come across cases where young students and staff are neglected and discouraged.
"There are scientists who are old, but are integrated and work very well with young people," Hrant Khachatryan explains. "There are those who work well, but there are no young people around them, they do not have post-graduate students. There are also people who have not adapted to the new and have been pushed out of scientific circles. This is not a uniquely Armenian phenomenon. I am lucky that I have not encountered such an issue in my career, but I have friends whose work was not encouraged. The older specialists tried to diminish the work done by the students in order to retain their own reputation. This is not the right method, because at some point such leaders simply cease to have students, and the environment is cleared by natural selection. But the difference is that because of Armenia's small size, the 'victims' of such behavior are severe." 
How to Bring Scientists to Armenia
It is impossible to talk about science and not address educational issues. Universities train specialists who later join the ranks of young scientists. At the same time, universities themselves can have research programs and, in parallel with teaching, engage in research and publication of scientific articles.
"Yerevan State University (YSU) has a research component, which means that there can be laboratory workers in the university who are paid for research," Khachatryan says. "Moreover, the salary of that circle was increased this year and will increase again in the coming years, which is a commendable move." In addition, he believes that if the university has a desire to transform, strengthen and gain international recognition, then the research component is very important.
In order to invite Armenian scientists living and working abroad to Armenia is not only a question of remuneration and teaching positions, but the existence of necessary conditions for active research..
"I have a list of Armenian scientists studying and working in foreign universities, with whom I am discussing the circumstances under which they would be willing to come to Armenia to work," Khachatryan explains. "I can say that it is out of the question that anyone would come to Armenia with just the prospect of teaching; they want to have time to be engaged in science. Armenia needs to bring as many people from that list as possible, no matter the cost, and the bodies engaged in repatriation must take this into account. If YSU wants to participate in this effort, it must have a research program and appropriate funding."
Education, which we have been talking about for around 30 years, is probably the most criticized sector, since independence. At the same time, there is an accepted opinion that the Soviet education system was the best, and we should strive to restore it. It is difficult to say how realistic that is. 
Citing the example of his children, who attend a so-called regular secondary school, Vazgen Torosyan says: "My two children go to a public school, which is a good school and has all the necessary preconditions. At the heart of our grievance is educational-upbringing issues that must also come from the family, and the child must be motivated to learn. Compared to my days at school, the conditions are unprecedented: in a matter of seconds you can find on the Internet what I was queuing for at school for months. I remember, while studying, I waited for almost two months to be able to pick up the colorful atlas depicting the docking of the Apollo-Soyuz spacecraft from the library [3]. Then I copied the pictures and the text. Nowadays all this can be watched on video."
According to him, education and knowledge are not valued, and students are not being adequately motivated – which, perhaps, is mostly a matter of upbringing.
Hrant Khachatryan points out several important shortcomings that affect education, and consequently science as well. Positive changes can be observed in Armenian universities. "There are departments of tourism and hospitality in many universities, which, as far as I understand, should not even be in universities," he says. "They can be in secondary vocational education institutions. There is also a problem of supply and demand. For example, there is pressure from many computer science students to study less math and more applied programming skills. This means that the content approaches a level that does not correspond to that of a university. It is the desire to find employment easily—which is understandable—but it is leading to a decrease in overall quality," he says.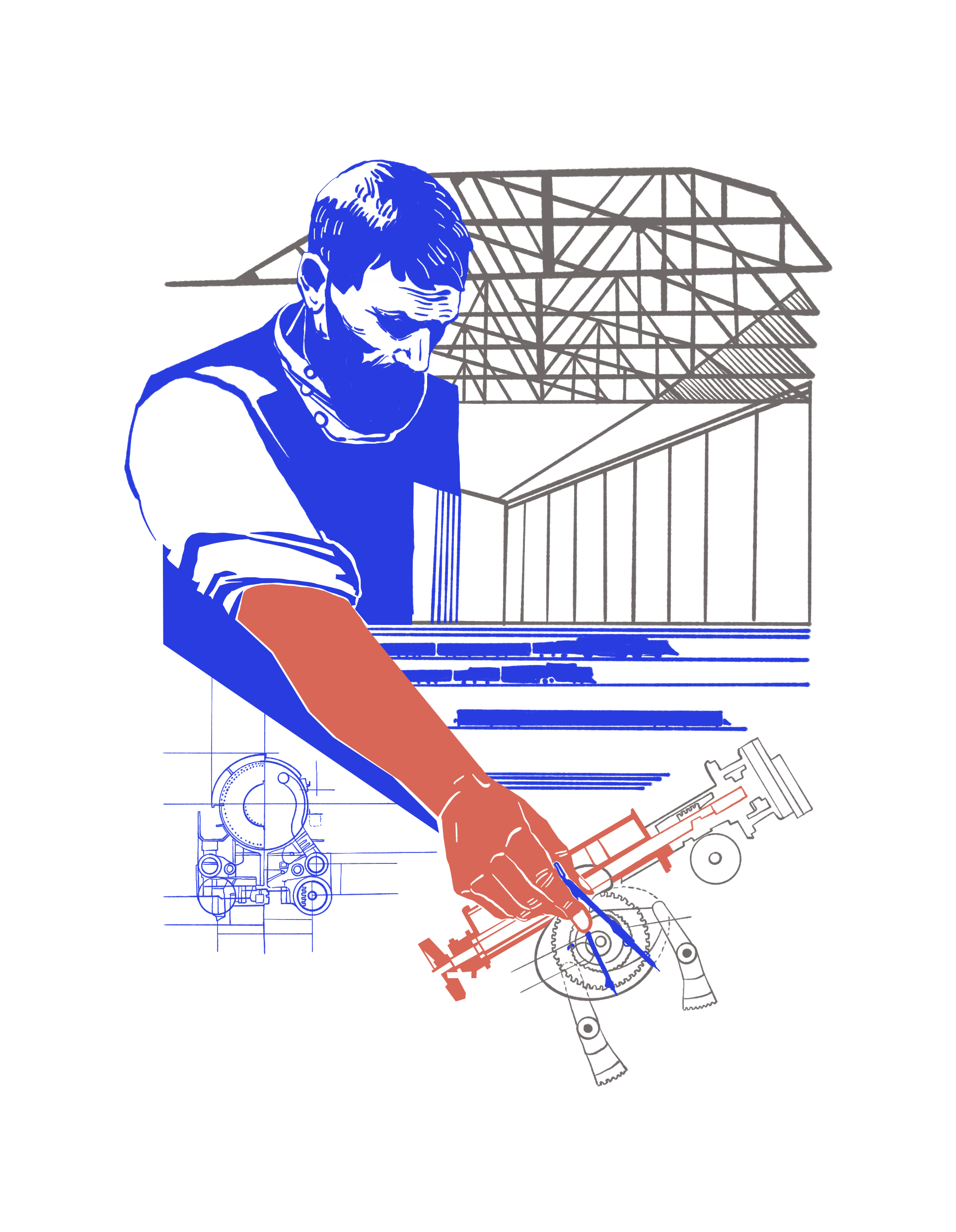 History or Physics?
Rapid technological development has reduced the interest in the humanities, and it seems that there is no need for them. But humans are also beings who are nourished not just by material things, and need to think about the soul, God, and the meaning of life and this is where the humanities come to their aid. "We talk about the existence of God, Dostoevsky, Charents' murder, the meaning of life and thousands of other topics. Who will answer these questions? Don't you want to sit by the fireplace and discuss the meaning of life with an intelligent person? Who will you discuss it with? Where will you look for the answers to these questions, if not in the humanities?" Khachik Gevorgyan says. "It is impossible to satisfy a person's daily epistemological needs with the exact sciences. A person reads Charents or Shakespeare and wants to know more. And they must have a scientific article on hand and read it, moreover, they can be against that point of view and seek another opinion, get other information. When faced with these issues, social science helps people. We will succumb to spiritual starvation if we do not have scientists who answer those questions, who look for answers to such inexact questions day and night." 
* * *
Armenia has a future in developing its scientific potential. However, it is necessary to increase state support progressively, to be consistent and principled in mitigating the shortcomings, and to work with a clear vision of the future. Science develops slowly and requires patience and time, but if successful, can bring great prosperity to the country.
Footnotes:
[1] L. P. Andreyev, Strengthening Work Discipline in Collective Farms, Rostov-on-Don, 1933, p. 6
[2] Ibid, p. 8

[3]
Apollo–Soyuz Test Project, ASTP – The launch of the Soviet Soyuz19 American Apollo spacecraft into space. The program was implemented on July 15, 1975. 

The popular opinion about the hardworking nature of Armenians changed after independence, when Armenia was left to become the master of its own destiny. Mikayel Yalanuzyan examines the Armenian work ethic.
Read more