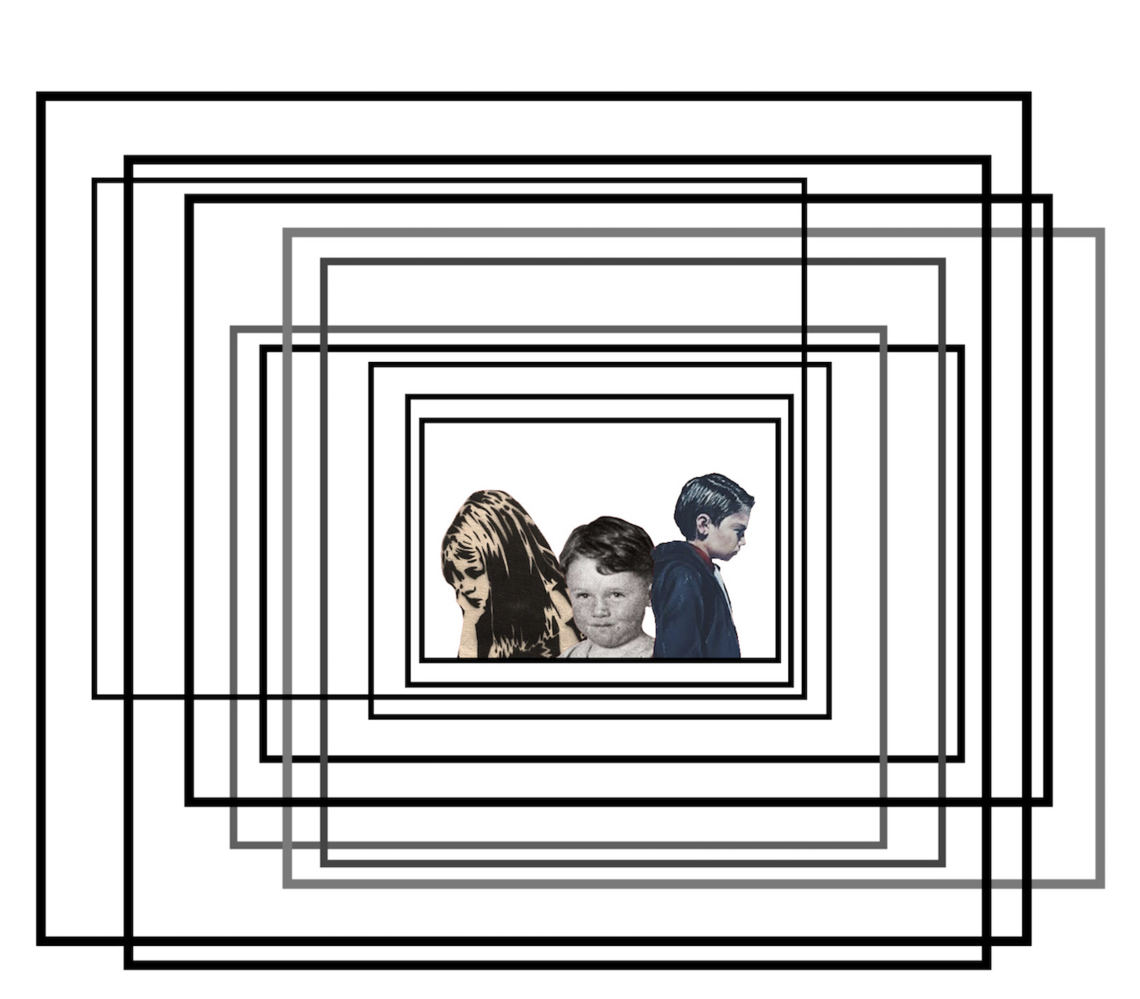 The House Where Borik Lives
Borik Hadibov is the oldest resident at the Kharberd Specialized Children's Home. He's 58 years old. The Home houses children with physical and mental disabilities. However, they house more adults than children. Out of their 223 residents, 121 are over the age of 18.
Borik, who is ethnically Azerbaijani, has minor mental health problems. He was abandoned and given to an orphanage when he was eight. After being moved from one institution to another, he finally settled in at the Kharberd Specialized Children's Home. In 2016, he was one out of six adult residents that were to be moved to another institution. Borik requested to stay at Kharbed as it had become his home. The institution's management decided to let him stay.
Today, Borik has his own room in the Children's Home. He is kind and hard-working. He takes care of the institution's horses and helps the staff. The director says that Borik only has one flaw – he smokes.
In Armenia, children with disabilities are often abandoned by their parents. These children end up in one of the three specialized care centers in Armenia, including the Kharberd Specialized Children's Home. Once they become adults, these children have nowhere else to go except care centers for the mentally disabled or old age homes.
The last time residents were moved from Kharberd Children's Home was in 2015. Five residents were moved to other institutions, the oldest being 70 years old.
Deinstitutionalization: A Policy Benefitting the State, Not the Child
The majority of children who end up in orphanages are "social orphans." These are children who end up in institutions due to the difficult social and economic condition of their families.
In 2006, the Government of Armenia launched a pilot program called Deinstitutionalization of Orphanages. The main aim of the program was to return children from orphanages to their biological families and in doing so guarantee a stable life. According to the policy, the Government would reallocate the amount it spends on children living in specialized care centers to their biological families in order to support them. This decision entailed that the biological family would receive 30,000 AMD (about 60 USD) monthly for each child returned to them. Aravot NGO was entrusted with the execution of this program.
The deinstitutionalization program, however, did not yield any visible results. This pilot program was carried out in Lori Marz for eight years. In 2014, it launched in Shirak as well. In a short period of time the program turned into a restructuring operation for different institutions. Instead of realizing a child's right to have a family life, this program helped decrease the Government's financial burden. In 2006, when the Deinstitutionalization of Specialized Schools and Orphanages Program was launched in Lori, through which five specialized schools were restructured into other types of educational institutions, student residents were simply moved to general and inclusive educational institutions. In Lori, 660 students, and in Shirak 260 students were moved within the framework of this program. Some of them were moved to facilities designed for 10 people, known as Small Cottages.
For the past 12 years, the Aravot NGO has carried out the deinstitutionalization program. The same NGO also assessed biological families before returning children to them, despite the fact that this was the state's responsibility. Throughout the whole program an effectiveness assessment was never carried out. There have even been several cases where children that were returned to their biological families over time were handed back to institutions, some of them utterly distraught.
The deinstitutionalization program was carried out for ten years between 2007 and 2016. During that time the number of children in state and private orphanages decreased by 27 percent. The majority of these children were simply moved to other types of institutions. For example, in August 2016, the Government moved 15 of the 66 children residing in the Nubarashen N12 Boarding School to other institutions, including three children who were accepted to a specialized school for deaf children, even though not one of the former residents of the Nubarashen Boarding School had any disabilities. In 2015, when the Government closed the Yerevan N1 Boarding School, only 15 children were returned to their biological families. Thirty-four of them were moved to other institutions.
Thus, it becomes clear that at the heart of the deinstitutionalization program was not the realization of a child's right to have a family life, it was purely to achieve targets.
Parallel to the deinstitutionalization program, the Foster Family program was introduced in Armenia. From 2005 to 2009 the Foster Care pilot program was carried out with support from FAR Children's Center, the Ministry of Labor and Social Affairs of Armenia and UNICEF Armenia. This program placed 32 children into 30 foster care families.
Everyone, Except Borik
Today, 623 children reside in six state funded orphanages. Out of the 623 children, 360 are up for adoption. From those 360 children, 339 have some sort of disability. The orphanage deinstitutionalization state policy was designed for all children, except those with disabilities. The Government considered their return to their biological families or placement into foster care families impossible. Their situation was never even considered.
According to data from the United Nations Children's Fund:
One out four children with disabilities residing in orphanages (23 percent) never leave the premises of the orphanage, or leave only for doctor visits.
Children with disabilities residing in orphanages almost never receive any general education. One out of 20 children go to general secondary school (five percent), five go to special schools (23 percent), and 14 don't attend school at all (72 percent).
According to research conducted by local and international organizations, children with disabilities are more prone than other children to be institutionalized at an older age and for a longer period of time due to discriminatory societal attitudes and an absence of alternative community-based services and psychological and social support services for families. These children become isolated from their families and communities and are deprived from developing their full potential and inclusion into society.
The UN Convention on the Rights of Persons with Disabilities ensures that children with disabilities have equal rights with respect to family life, and obligates state bodies to provide services and support to children with disabilities and their families. If the immediate family is unable to care for a child with disabilities, the state bodies shall undertake every effort to provide alternative care within the wider family, and if that's not possible then within the community in a family setting (Article 23). However, in the past few years in Armenia there has been an increase in the number of children with disabilities residing in orphanages.
Everyone, Including Borik
"A child has to live with his/her family. Even the finest institutions are not the best choice when it comes to children," says Zaruhi Batoyan, Minister of Labor and Social Affairs of Armenia. Regarding a new policy of deinstitutionalization, Batoyan says that the state is obligated to protect children's rights without any exception. "The most important right children have is with respect to family life. The state has one clear responsibility in this regard: to ensure that a child and family have access to all services and support that they require, and which are provided by the institution. This is our policy for all children."
The Minister insists that no matter the challenges or difficulties that may arise, they will not abandon this policy: "Many consider this a risky program, but this is our political decision."
According to Batoyan, the aim of the program is not to restructure the care institutions, but to return children residing there to their biological or foster families.
Deputy Minister of Labor and Social Affairs Zhanna Andreasyan says that when they are asked what the difference is between this deinstitutionalization program and the former, she always say that their program will be carried out with a lot of thought. "We believe that returning children to their biological families cannot be an end in and of itself. Every single child requires individual work, their needs, as well as their family's needs have to be assessed," she explains. "We have to understand why they ended up in an orphanage in the first place. Based on these, an individual support plan has be developed."
Andreasyan considers it the state's responsibility to carry out needs assessments for families. This is to ensure that personal data is kept private. The state has to be extremely careful in collecting data on any citizen, especially children. She believes NGOs and international organizations can play a big role in this process, but only as supporters and partners.
This policy will be implemented this year for the first time in specialized care institutions as well, for both the children and adults residing there.
According to the UN, four out of five children with disabilities residing in Armenian orphanages have their own individual rehabilitation program (83 percent):
Twenty-one of the residents at the Kharberd Specialized Children's Home are bedridden, 135 residents require wheelchairs,
Sixty of the Gyumri Children's Home residents are bedridden, 19 require wheelchairs,
Twelve of the Mary Izmirlian Orphanage residents are bedridden, 29 require wheelchairs.
As a result of deinstitutionalization, all of these accessible services for children and their families will be administered by local authorities, including palliative care.
Minister Batoyan is confident there is enough funding to carry out the program. Currently, the state pays 8,500 AMD daily for every child residing in these institutions. In 2018, 2 billion AMD from the state budget was allocated for the care of 649 children. These costs don't have to be spent on institutions, but instead on providing support and services for biological and foster families.
"After removing these children from special care institutions, we plan on using all of the resources we have," says Deputy Minister Zhanna Andreasyan adding that staff at these institutions will be retrained to help provide relevant services to families. "Depending on their technical conditions and location, the buildings of these institutions can be reorganized to serve as health centers and shelters," she explains. "Afternoon daycare programs can take place in these schools, for example, through after-school programs, where children can receive meals, complete their homework, and where they can feel included, which is one of the most important issues they face."
One of the main components of the new policy of deinstitutionalization is also preventing children from ending up in these institutions in the first place. To solve this the Government is preparing to advocate for and bolster the foster care family program.
This program, which was launched ten years ago, in essence, did not yield any visible results. During that period, 65 children without families ended up in foster care. Based on data from 2017, 24 children live in 21 foster families.
To promote the foster care program, however, its financial component needs to be reassessed. According to the Government's 2008 decision, financial support allocated to a foster family with one child was equal to the amount allocated monthly to one child residing in an orphanage or child care center. The 2017 state budget allocated more than 254,000 AMD monthly to a foster family with one child. This covered one parent's compensation for the care and education of one child and was equal to a minimum monthly salary. However, if the foster family takes in two or more children, that amount generally decreases. Improving the financial compensation component is an important prevention tool. What's more important, however, is supervising the whole process.
Currently, there are around 50 families in Armenia that have been trained to become foster families. However, for different reasons they have not been given children to take care of. Thus, in this incomprehensible chain there is a willing and qualified foster family, enough money in the budget, but a child in an orphanage.
Officials in the field stress that the outcomes of deinstitutionalization won't happen overnight, however they will be long lasting and will help shape culture and attitudes, because at the heart of the program is the person, each individual, including also 58 year old Borik who calls himself Hadibyan.