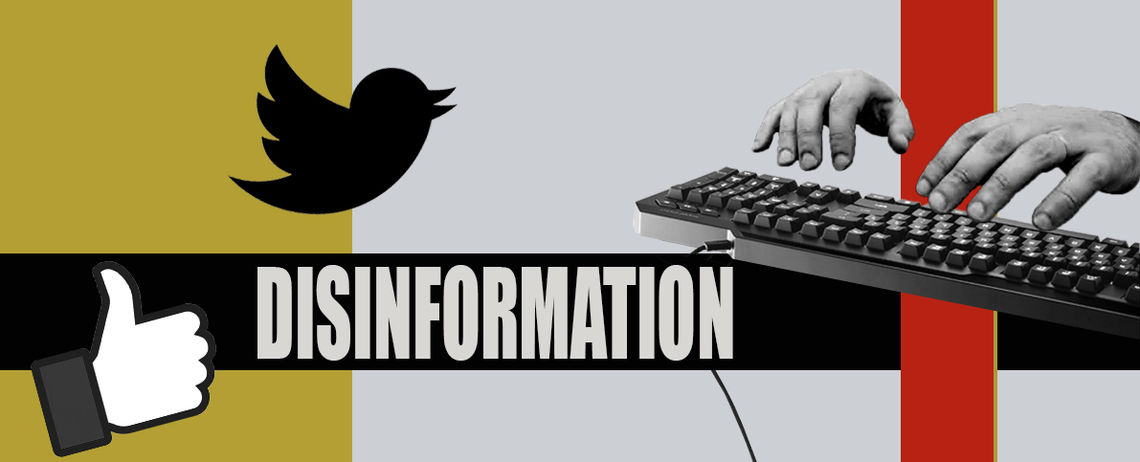 Prime Minister Nikol Pashinyan spoke out about the need to fight against fake news during a press conference in March 2019. Speaking about the media landscape in Armenia, Pashinyan claimed that millions of dollars are being spent to misinform the public by spreading fake news about Armenia's new government. He went on to say that his administration, however, has chosen not to respond to the provocations because they hold freedom of expression as a quintessential societal value.
However, a month later, in April, Pashinyan ordered the head of Armenia's National Security Service (NSS) at the time, Artur Vanetsyan, to crack down on those using social media platforms to spread fake news and manipulate public opinion in an effort to curb the spread of misinformation. He reaffirmed that freedom of speech and information is guaranteed in Armenia, but when public opinion is being manipulated through social media, it becomes a matter of national security. Pashinyan also demanded Vanetsyan to take action against social media users who call for violent actions, which tend to target members of the current government.
Zarine Kharazian, the Assistant Editor at the Atlantic Council's Digital Forensic Research Lab believes that the term "fake news" is not descriptive enough and has been politicized recently, especially as it is used by U.S. President Donald Trump to refer to mainstream news sources. She believes it is important to draw a distinction between someone who unknowingly shares false information and someone deliberately creating a false persona online to spread misleading content. "We distinguish between 'misinformation,' which is false information and does not specify intent, and 'disinformation,' which is again false information but spread with the intention to deceive," said Kharazian. "And it does not always need to be outright false information, it can be true information presented in a way that is intended to mislead people [malinformation]." She noted that this distinction is not yet very developed in Armenia and not considered by government officials and civil society.
Following Prime Minister Pashinyan's announcement, Vanetsyan said that they will act "very carefully" on the issue and that law enforcement bodies will not intervene if the posted information, whether by a fake or actual user, does not contain any criminal elements. But despite the assurances, Pashinyan's move was criticized by many in civil society. Daniel Ioannisyan of the Union of Informed Citizens said that the NSS does not have the legal right to fight against misinformation or fake users, unless those who spread fake news also commit a crime. "We have to bear in mind that in a democratic society the dissemination of fake news cannot be deemed a crime and prosecuted by the state," Ioannisyan told Azatutyun. When asked whether the crackdown could become a threat to freedom of expression, Ioannisyan noted that it depends on what actions will be taken by law enforcement bodies.
On April 5, 2019, a day after Pashinyan's order to the NSS, the person managing the Facebook page called "Dukhov Armenia Open Society" was detained. The identity of the individual has not been disclosed; however, the NSS press office said that he was charged for spreading national, racial and religious hatred. Human rights defender Zara Hovhannisyan says that Pashinyan's announcement came after a drastic increase in the number of people irresponsibly using social media platforms.
A second similar instance was reported on January 5, 2020, when the NSS announced that it has identified a Facebook user, who has been spreading fake news undermining Armenia's security. The NSS said that, on January 3, a user registered as Diana Harutyunyan posted a status saying that PM Pashinyan congratulated the U.S. President on his country's air strike, killing Iran's top military leader Qasem Suleimani. Although the status' premise is completely fabricated, it spread rapidly to Azerbaijani and Iranian media outlets. The statement by the NSS said that the dissemination of fake news that is aimed at inciting national, racial and religious hatred carried serious consequences for Armenia's national security interests.
The NSS identified the user, who turned out to be a man. Although he was arrested, his real name was not released. In a video released by the NSS, the user says that he did not think that the post would go viral nor that it would threaten Armenia's national security and interests. He admitted that he created the Facebook page under the name of Diana Harutyunyan in 2018 and that he regularly posted about various political developments in the country. He also admitted that he made the post to discredit the current authorities, as he opposes the current administration and believes that former President Robert Kocharyan is being unfairly kept under pretrial detention. His account has been taken down.
"One reason the NSS quickly responded to the disinformation posted by Diana Harutyunayan was because it was targeted at Armenia's national security interests," explained Hovhannisyan. She noted that the suspect in the case, who claims to have opened the Facebook account in 2018, in fact posted similarly questionable information two years earlier, during the 2016 April war between Armenia and Azerbaijan. She also believes that it is not right to associate every conspiracy with former President Robert Kocharyan because it was only during the past year that Kocharyan has been revitalized as a political figure. "It is an attempt to exaggerate his powers," she added.
Speaking about the confession, Hovhannisyan noted that, from the human rights perspective, the video was made appropriately: the identity of the suspect was not revealed, his voice was changed and, despite his admission of guilt, his presumption of innocence was respected. But Hovhannisyan does see a problem in that such confessions do not seem very credible and sincere. "Law enforcement agencies are in place so that the society feels safe and protected and it is important that people trust and are confident in the system," she explained, adding that if the public suspects the confession video was fabricated, this weakens trust in these agencies.
How to Respond?
Countries around the world are tackling disinformation through a spectrum of possible responses. Kharazian noted that one approach is to leave it up to civil society and media organizations to expose and respond to disinformation, either with or without government financial support. Another approach, common in authoritarian and repressive countries, is to establish a law criminalizing involvement in fake news. The problem with this approach is its potential to target information that is true but inconvenient for those who hold the levers of power. Kharazian believes that it can be very dangerous to have legislation in place that allows prosecuting people for spreading disinformation online.
"Hate speech is the threat of the 21st century," says Hovhannisyan. And one reason for its rapid increase is that, sometimes, it is the media outlets themselves that disseminate disinformation. A unified legal solution that would put an end to the spread of hate speech and disinformation in cyberspace and would not violate the freedom of speech is not there yet. Hovhannisyan believes that it is more a cultural issue and that it is important to raise public awareness, educate society and empower them with the tools to be active media consumers. The government's role should be giving law enforcement agencies the necessary tools to protect human rights, which would enhance people's trust in the system.
Despite the concerns raised by Kharazian, an increasing number of countries around the world are eager to censor information online for reasons ranging from combating terrorism to protecting their national security interests.
Singapore is one example. In 2019, it passed the Protection from Online Falsehood and Manipulation Act. The bill requires online platforms to correct or remove content that, according to the government, is false and against the public interest. Media companies that do not comply with the requirement can be fined up to 1 million Singapore dollars (about $740,000 US), while citizens found guilty of violating the law can be fined up to $60,000 US or be imprisoned for up to 10 years. Singapore is not the only country in the region to implement such a law. In fact, many Southeast Asian countries, including Malaysia, Thailand and the Philippines have passed similar legislation in the name of preserving their national security interests.
Russia is another example. In 2019, President Vladimir Putin approved a law that makes it illegal to spread fake news. Similar to the example of Singapore, online media outlets as well as users who spread disinformation can be fined up to 1.5 million rubles ($22,900 US). If repeated, offenders could be jailed for 15 days. Opposition lawmakers and critics characterized the move as "direct censorship."
Kharazian thinks that there is a developing culture of independent fact-checking among media organizations in Armenia. "But although fact-checking is necessary, it is not sufficient to address the problem of disinformation," she said. Fact-checking focuses on the content of the particular information that is shared, while the study of disinformation takes a more macro approach and focuses on the methods with which the information is spread. "Fact-checking is useful for misinformation, but for disinformation it usually does not show the full picture," added Kharazian. She thinks that the study of disinformation is what needs to be developed in Armenia and that the government's role in this process should be supporting those efforts by empowering civil society and independent media outlets.
Speaking about the method the current authorities have adopted to fight fake news online, Hovhannisyan described it as an unequal and not a unified approach. She also said that, following the Velvet Revolution, threats as well as hate speech against human rights activists who have been a driving force of the revolution has seen a drastic increase. "Not even in one case, was the real user identified," stressed Hovhannisyan. She believes that actions by law enforcement officers are simply demonstrative, aimed at showing that they have taken action after PM Pashinyan's orders. But when activists apply to law enforcement bodies with evidence that certain social media users are spreading targeted hate speech and threats against them, officers usually do not launch an investigation, especially if they claim the user opened the account in a different country. "This is an unequal and discriminatory approach, and is very much a reminder of the inertia of the previous regime, when orders came from above," noted Hovhannisyan.