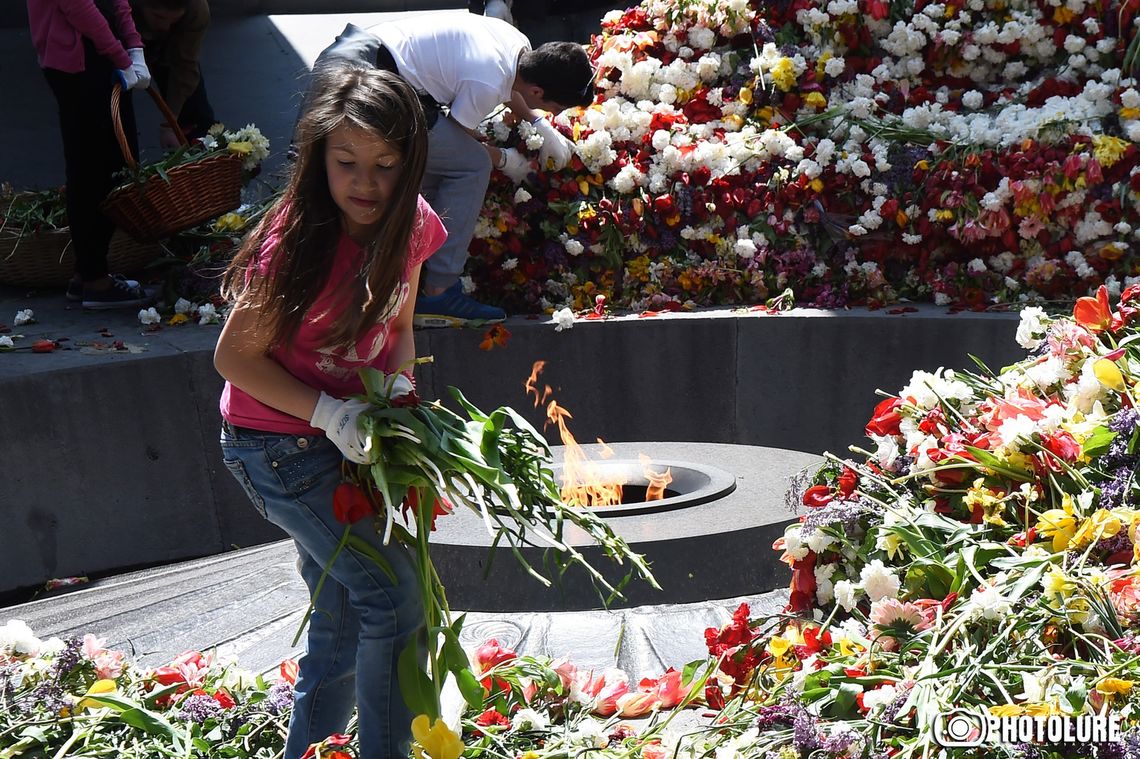 Hundreds of thousands of Armenians make the trek to the Tsitsernakaberd Genocide Memorial Complex each year to lay flowers at the eternal flame in memory of the 1.5 million who perished during the Armenian Genocide of 1915.
The thousands of flowers were traditionally burned or thrown away. Since 2010, the Foundation for the Preservation of Wildlife and Cultural Assets (FPWC) has organized a flower gathering event following the commemoration on April 24 in Yerevan. The idea is to give the thousands of flowers a new lease on life and promote their core environmental mission of recycling.
This year, the AGBU Scouts of Armenia in collaboration with the FPWC organized this annual event on April 26.
Hundreds of volunteers from non-governmental and international organizations, representatives of private and public sectors, schoolchildren and students took part in the initiative.
Once the flowers are gathered, their stems are carefully removed from the petals. The petals are used to make compost, and the stems are then used to make handmade recycled paper. The compost is used for the treatment of the soil in the Genocide Memorial Park, while the handmade recycled paper is used to make certificates or postcards.
The annual flower gathering event at the Genocide Memorial has become a new tradition; it has contributed to reimagining memory and helping to build a new social and environmental consciousness in Armenian society.