Living in war and its consequences requires great strength and mental effort. Every person finds their own ways of dealing with their feelings and fears. The same is true for those who create and live in art, who insist we should learn to live with war and not run away from reality. 
Karen Ohanyan: The More You Are in Art, the Deeper You Are in War   
Painter Karen Ohanyan did not stop creating during the 44-Day War or after, however, he says it was not the war that inspired him.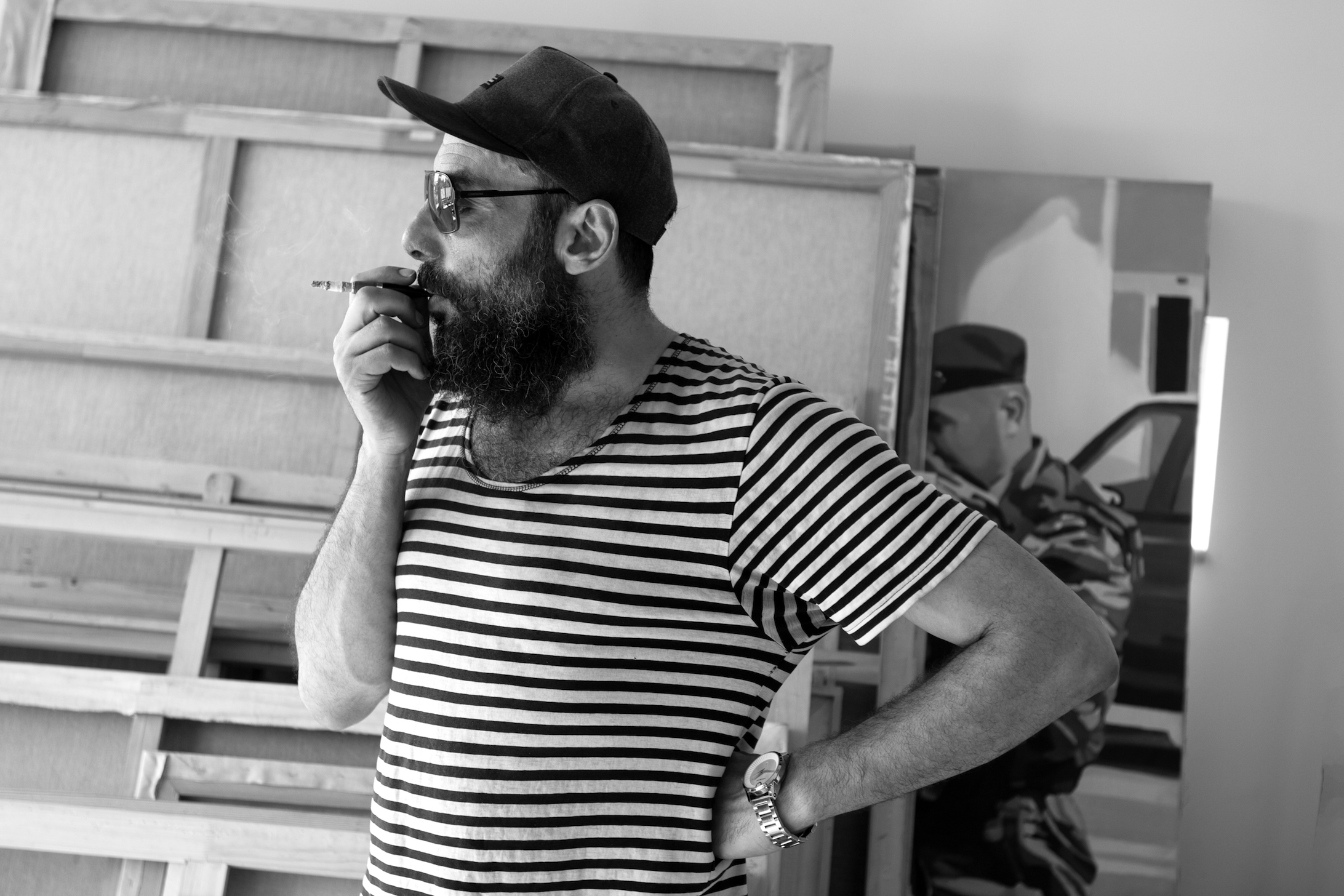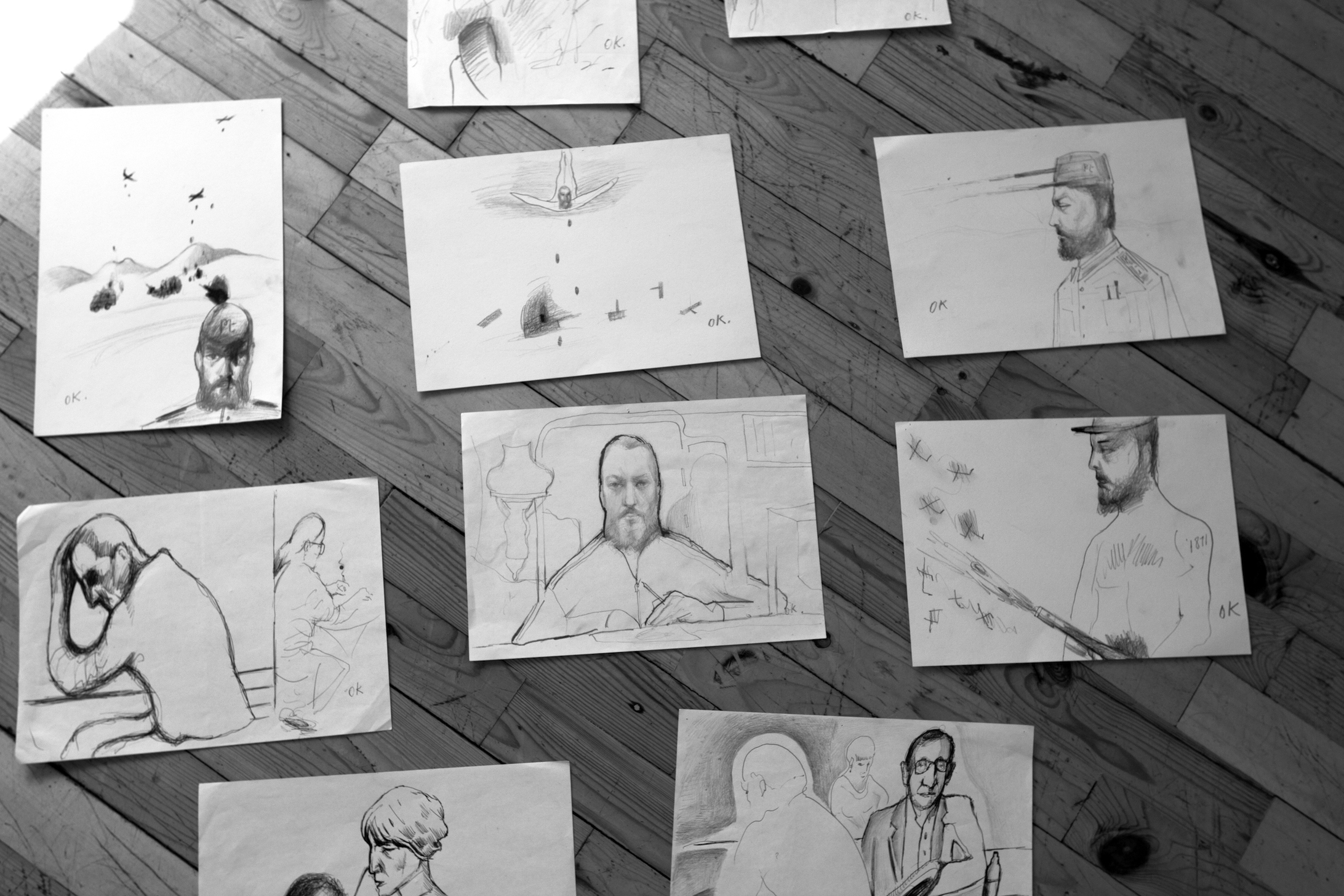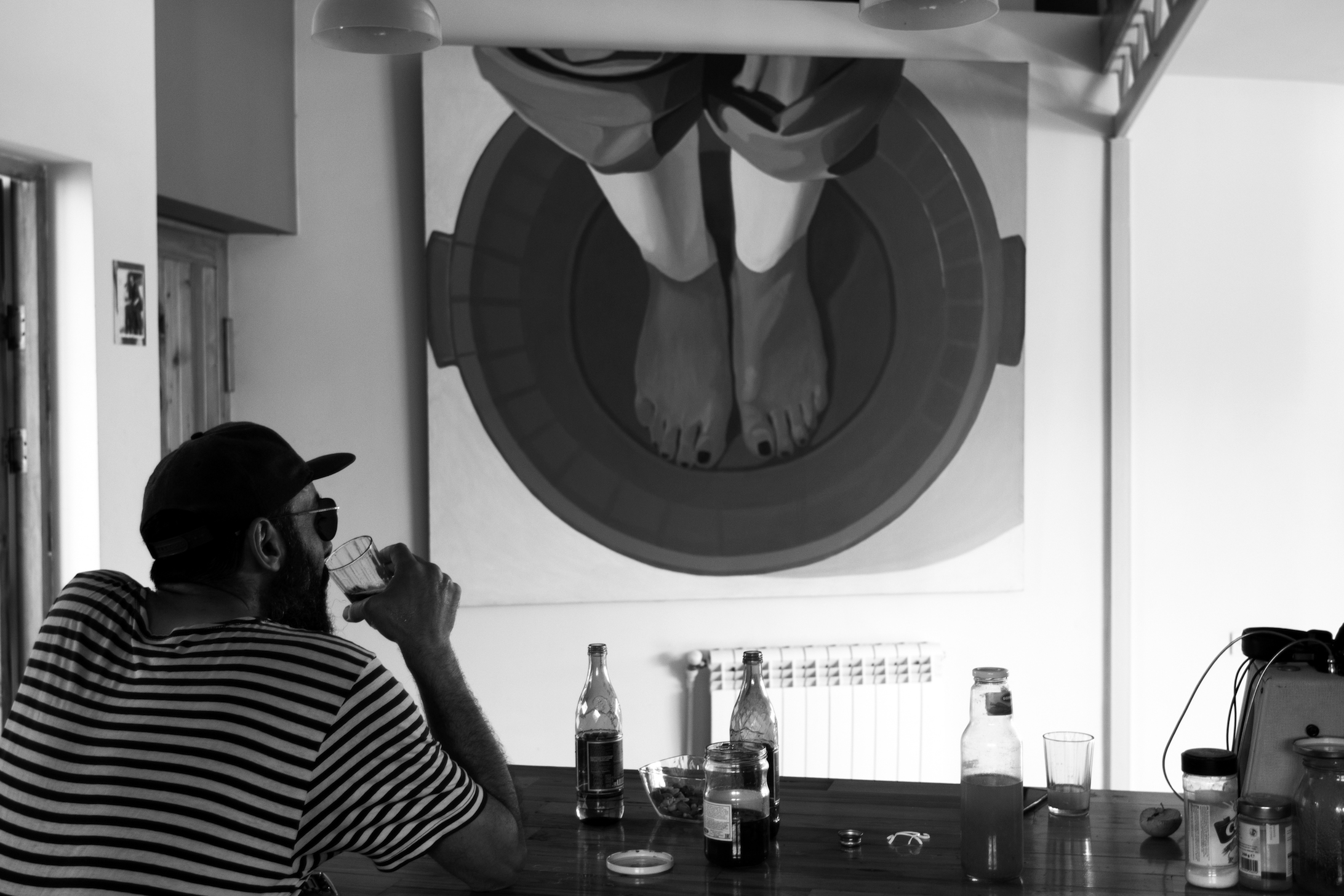 "If war facilitates creativity, then you are not a good artist. If there are people who are inspired by war, they should understand that that is wrong. Art is godly, it includes everything but if you let war into it, it becomes something different. If one is an artist then one is creative, regardless. This world is not the inspiration, the artist has another world, the world of art, where nothing has a designated place. That is what art is."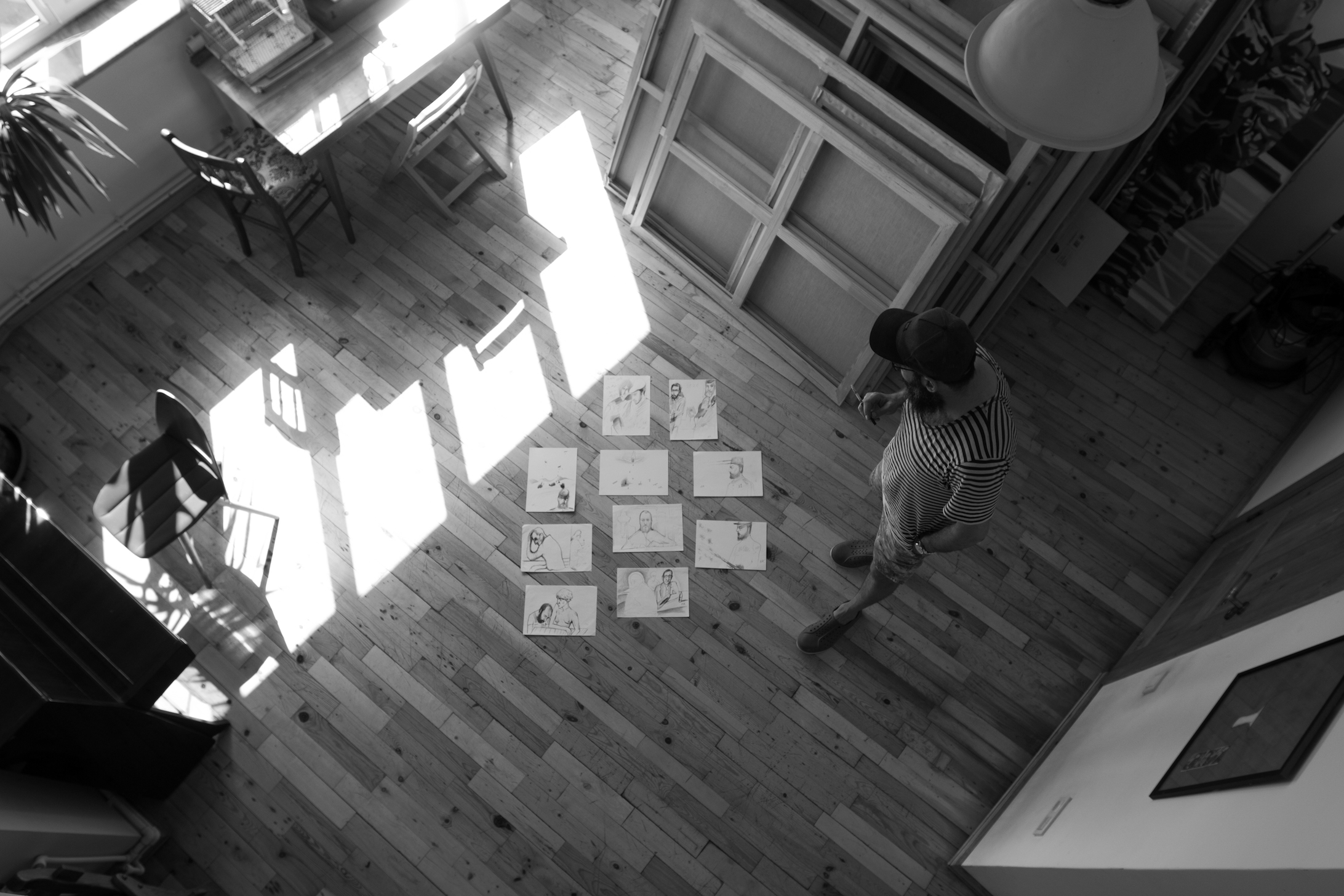 "I tried to create courage for myself. In one work, I become a UAV. I tried to position myself on the battlefield. You become a nationalist during war even if you are an anarchist, a leftist; it's all the same, you want to save your nation, and become filled with the national spirit. Through my work, I tried to become the dragon that would be able to change something, to save the day. You are constantly following the news, you are constantly with the war, in the war, almost as if you are fighting. That is the constant feeling. It is the same when painting. When painting you feel as if you are at war, you become a UAV or something else from there, a constant part of the war."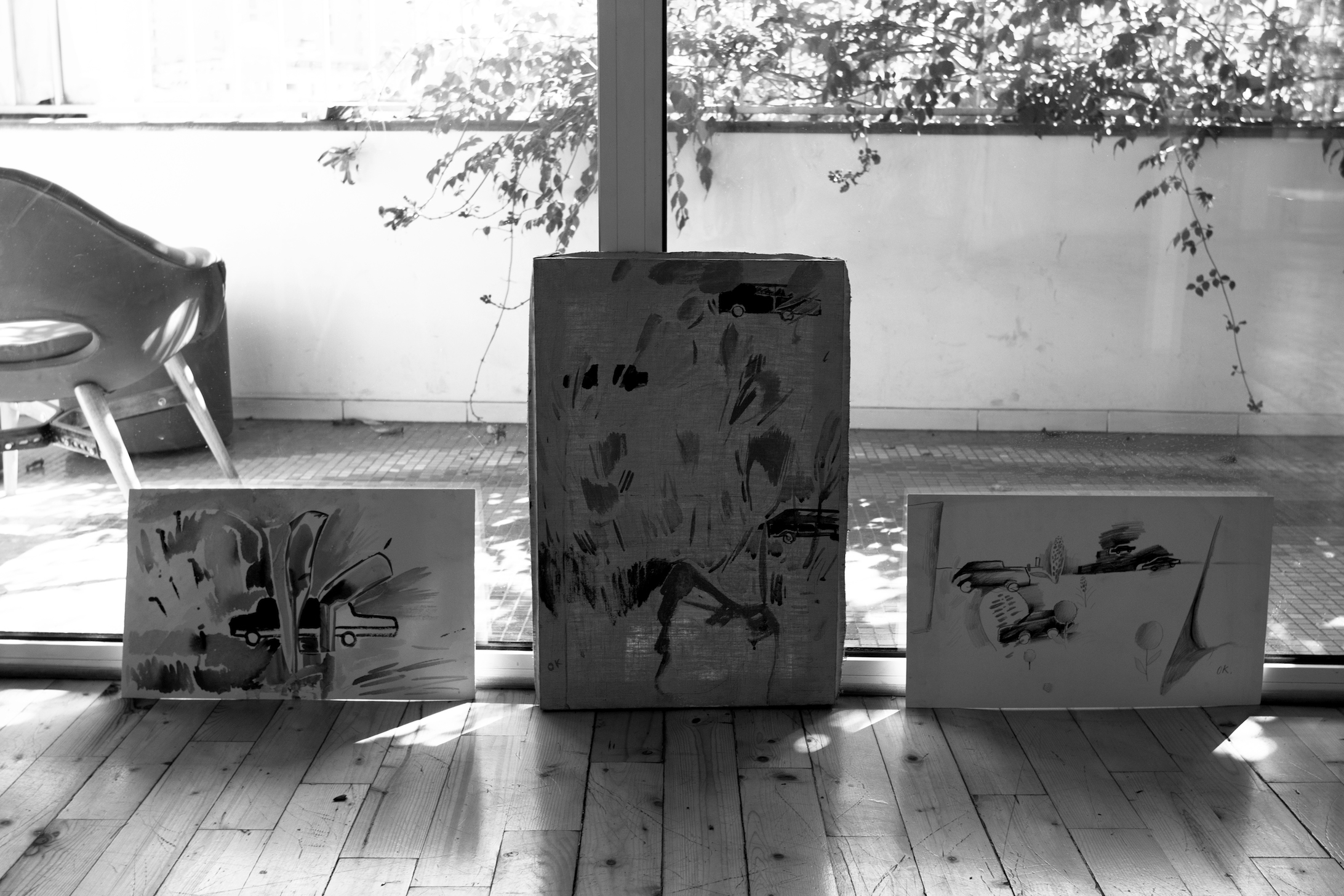 "How to overcome the war and start living? I don't think about overcoming the war. I've come to terms that it is not possible. I've accepted that we live in an utterly cruel reality and we should try to live alongside war. It is unfortunate but that is what this world is. There is no escape, no matter what you try. There are people who try to use art as an escape but on the contrary, the more in art you are, the deeper you are in war."   
Siranush Aghajanyan: Love, Eternity and Rebirth 
Following the end of the war, huge mosaic butterflies started to appear on buildings in Yerevan and Stepanakert. They are Siranush Aghajanyan's butterflies. 
"Everything became very somber during the war, everything everywhere was bad. As an artist I started thinking, what can I do? If you are still living then you need to do something, show proof of life. You can do that through your words or deeds. I was in love at the time and wished to break the overwhelming greyness."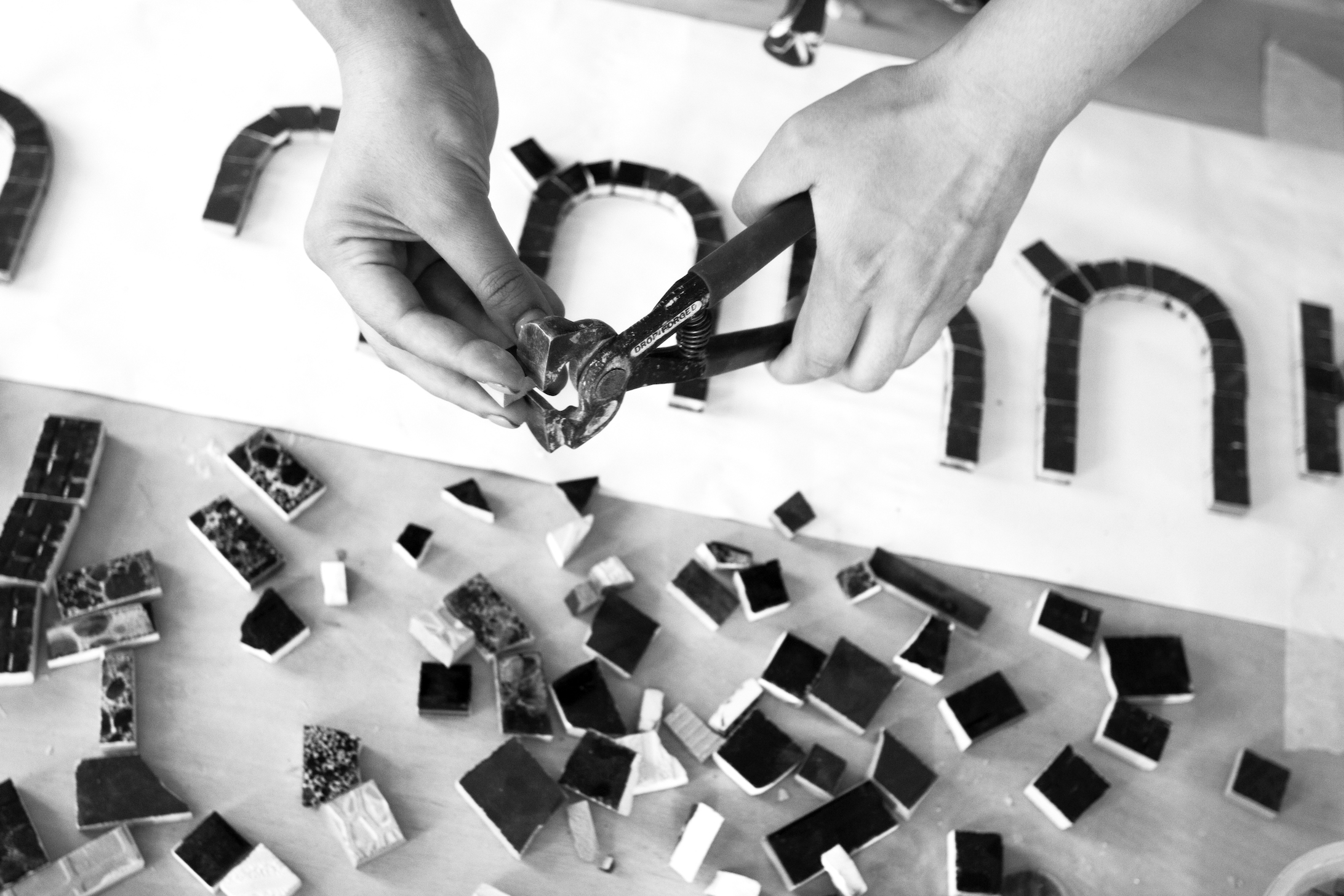 "During and after the war, the works of many were depressive, pessimistic but my butterflies were about pulling through, overcoming the war. Then the portraits of the boys killed in the war started appearing on the walls of the buildings. It is a very sensitive subject, similar memorials are hard to take in. I also had offers to work on similar murals, but I turned them down. That could not be my correlation with the subject, so I created my butterflies. There are currently six of them.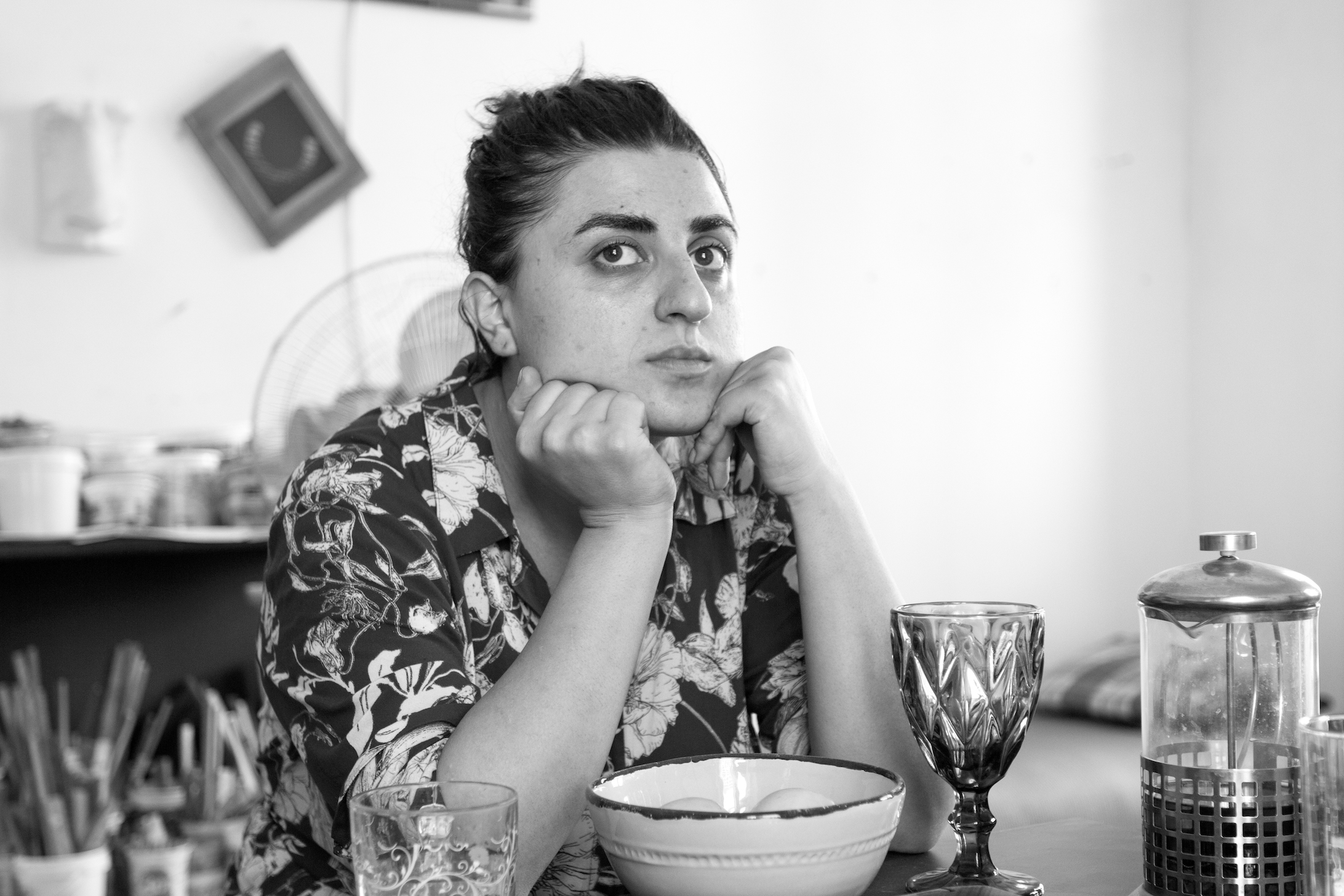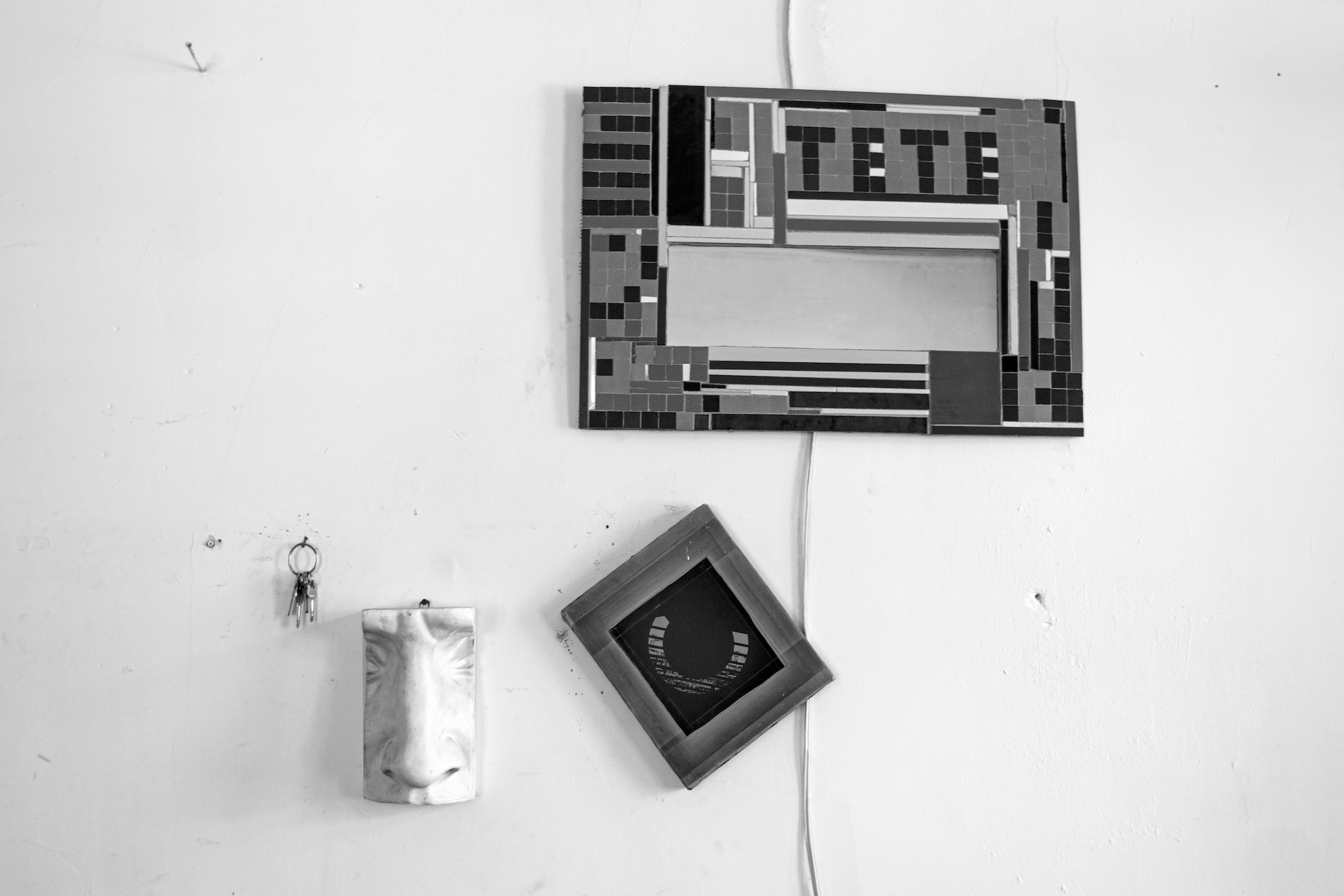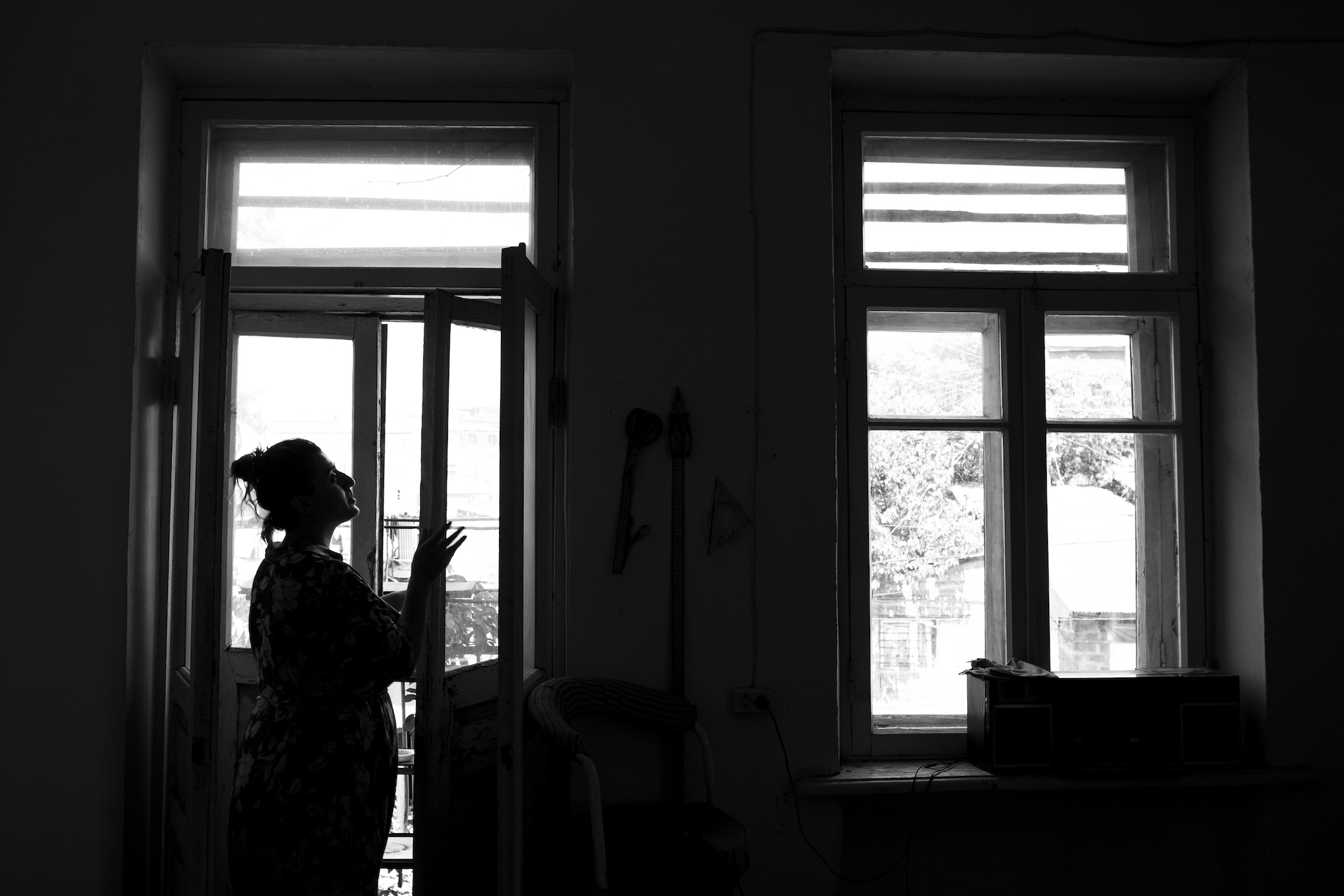 "Looking back now, the butterflies seem surreal. I've heard from many about their effect on people. The concept is very simple. The butterflies symbolize love, eternity and rebirth. These three words might seem very simple but they are what we all need. I'm not talking about the end of the war and the beginning of peace. In other words, it doesn't define something. Even now, when there is periodically alarming news from the frontline, many of us do not see a solution. It is up to us to be able to control ourselves, work and learn from our mistakes."
"I expect that one of these days we will be able to find a solution to all of this and not come at the cost of human losses. I see people are now feeling like it is a dead end. In similar circumstances it is hard to speak about overcoming anything. We need a second wind."
Hovik Afyan:
It Is the Karma of Our Times to Live With War
Hovik Afyan's book about the First Nagorno-Karabakh War, "The Red" was published one month after the end of the 2020 Artsakh War.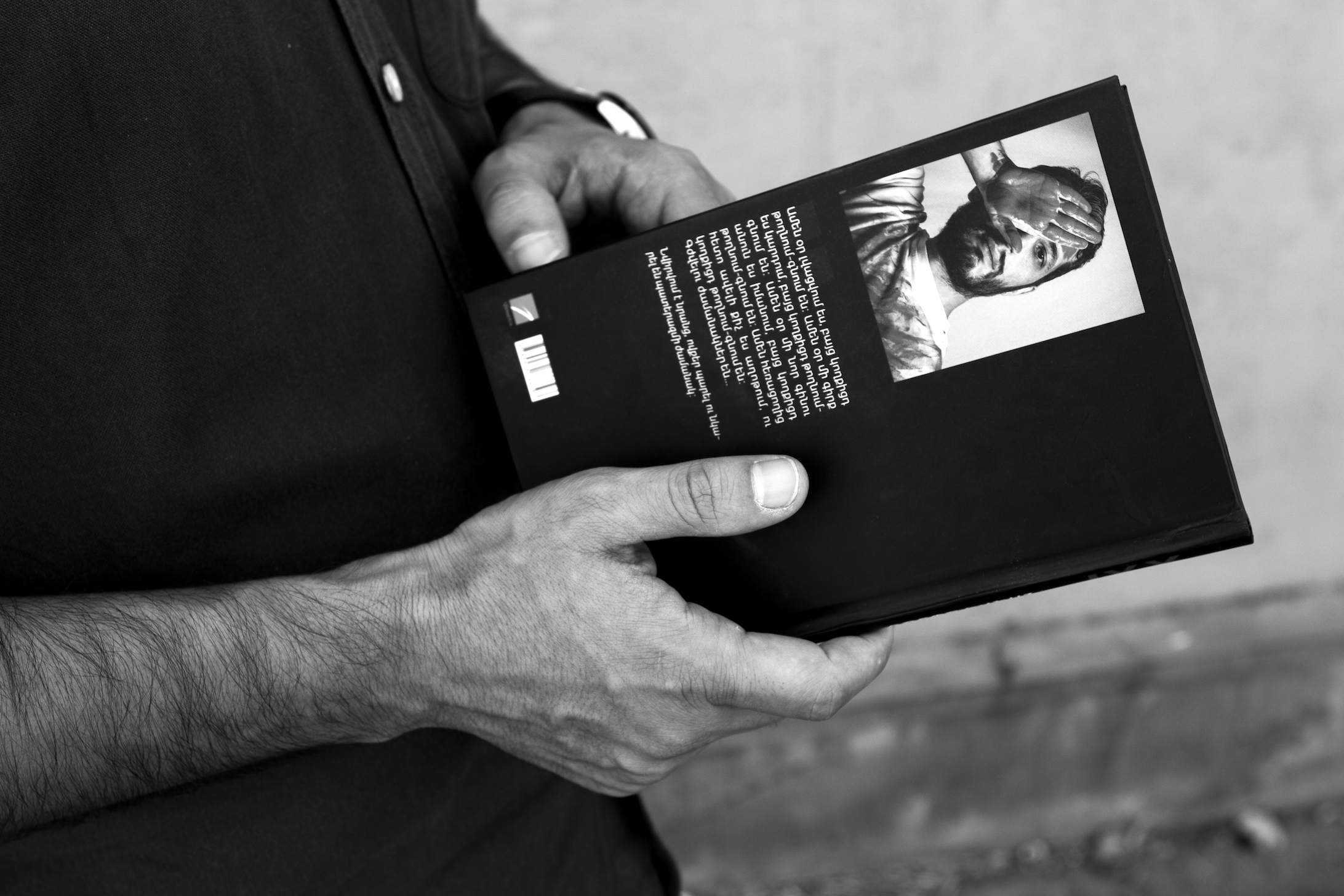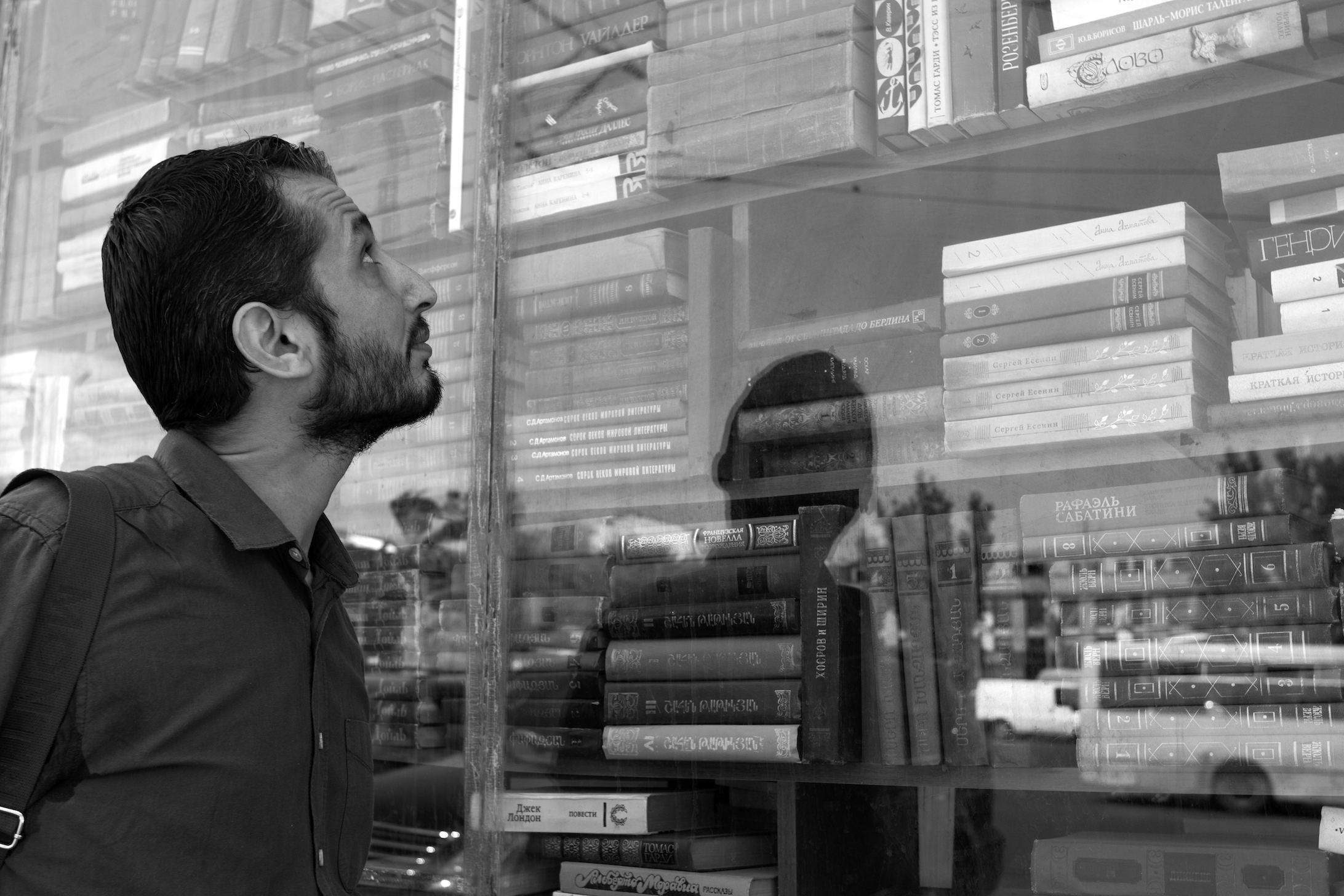 "I finished the book and sent it to the publisher in January 2020. I remember very clearly the conversation I had with the editor. He asked if I thought people would be interested in reading about the war. I've written this in the book and I told him at the time that the war never ends. It happened that for technical reasons the publication was postponed, meanwhile the 44-day war started. However, that should not stop us; not only should that not stop our lives, but also our work. We shouldn't stop, we should keep moving forward, create something."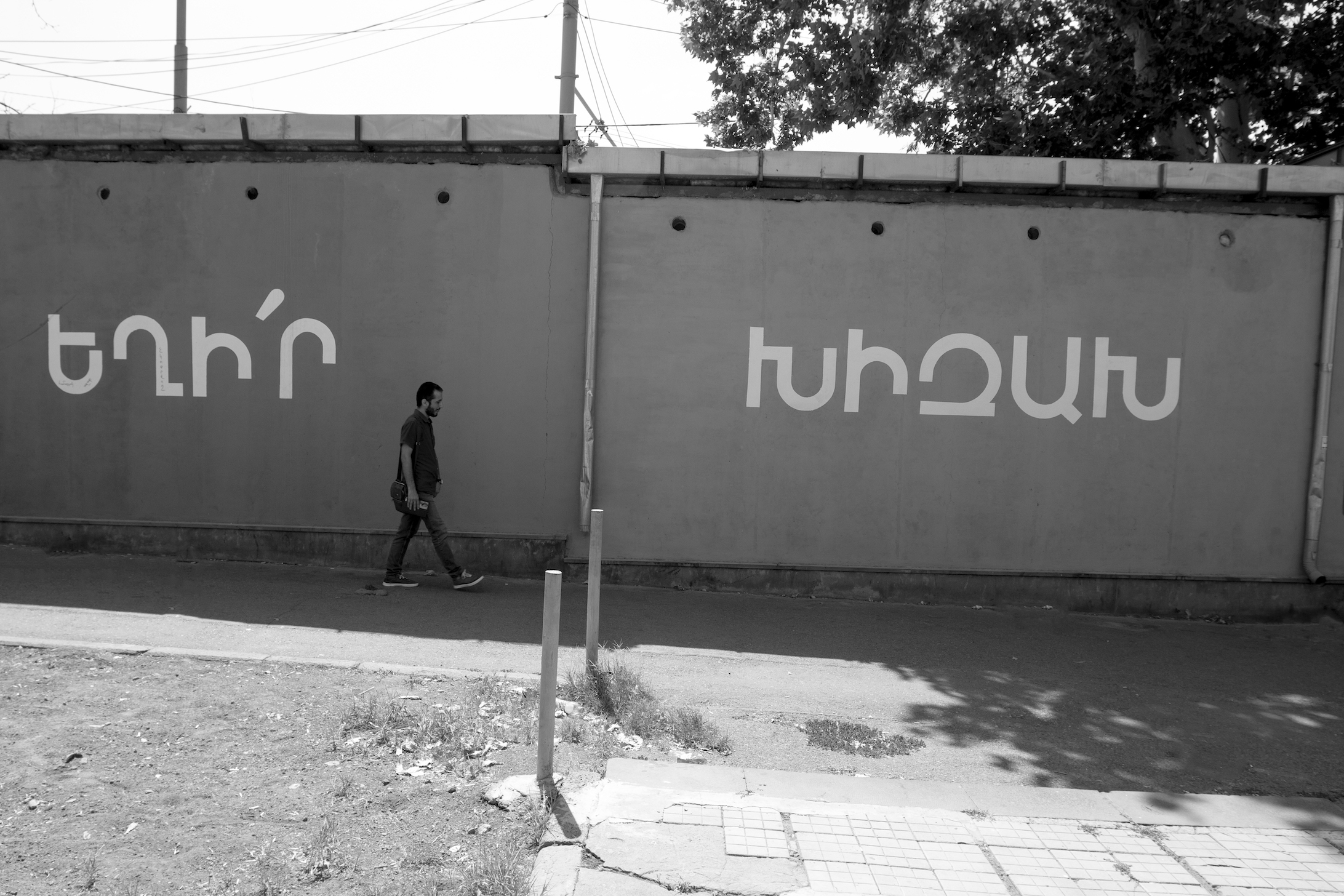 "In general, war is the environment where human beings manifest the best of themselves: strength, capabilities, abilities, how to remain human, how to turn into a beast. Art seeks out the human. I'm one of those authors who kept writing during the war. I think of writing, maybe mistakenly, as work. When I realize that I have not written anything on a given day, I feel like something is wrong." 
"This is the karma of our times, to live with war. We should not be thinking of peace in its absolute form (perfect peace). With us, one thing that is constant is that war is always unexpected. We should at this point already be seasoned and experienced in the matter. We should always know that there is the ghost of war living in our house. We might see it or not but it is there. Things will be easier when we come to terms with this. And they might change one day when we are truly prepared." 
"Every person chooses their own means of endurance. I understand those who are no longer able to endure this negativity. People are meant to live. Even families who have lost people, at one point, from some place, they receive the charge to move forward. It is painting for the painter, writing for the writer, singing songs about war for the singer, that is also a form of endurance." 
"You can't say that if there is war, then this is the way to react, that everyone should act a certain way. Society is not a single body, it can not make one decision and act accordingly."
"Now I'm inclined to write about things that are not about pain. Maybe we need to take a breath. They often say, 'the nation should awaken.' Maybe it is the contrary, maybe we need to rest."