Returning home after 44 days of war, even when wounded, was nothing short of a miracle for many.  
Many who have been through the horrors of war are now adamantly, albeit with difficulty, trying to overcome the war and to at least somehow return to normal life. The boys say that it is important for them to be treated just like anyone else. They are not to be pitied and they can do without the cryptic silences.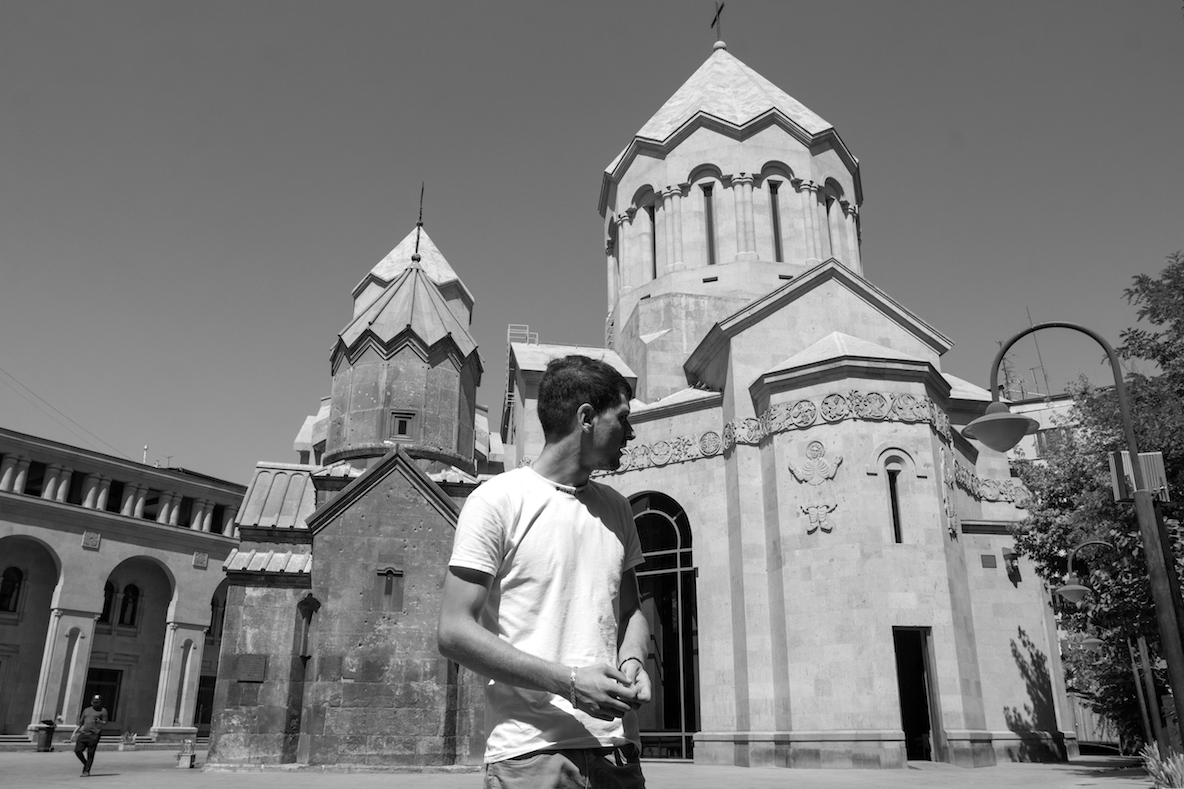 Gevorg Srabyan, 21, lost his leg on the battlefield but he is now involved in sports. 
Gevorg was a conscript, he served in the Hadrut contingent.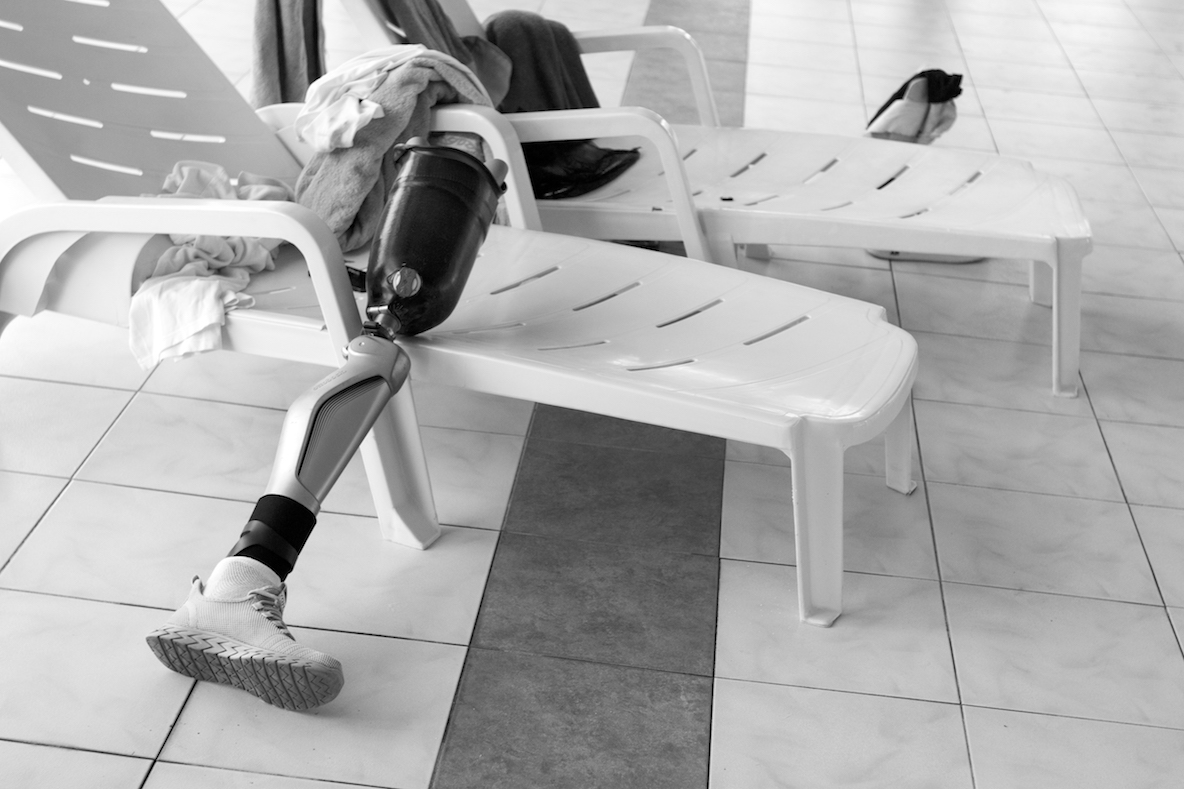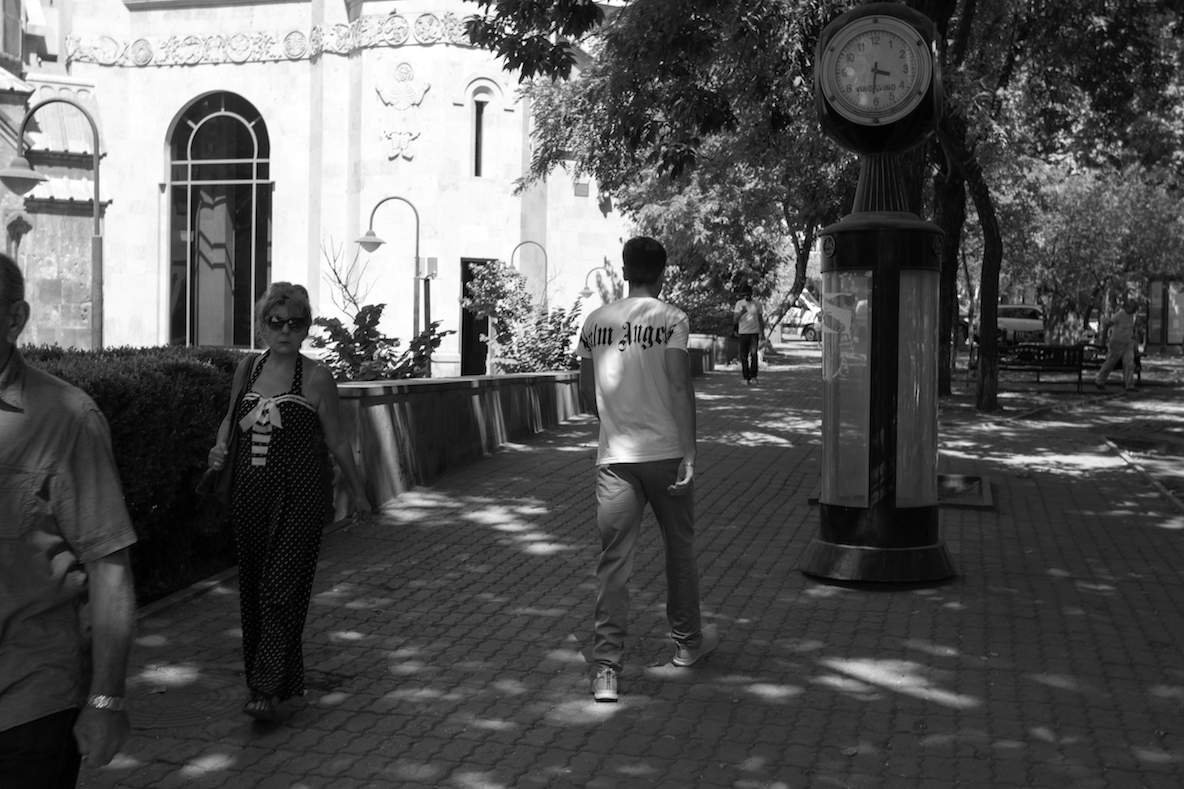 "I lost four of my childhood friends on the battlefield. I no longer live just my life, there were six of us, now we are two. This is why there is no room for weakening." 
"Alarmed, we tried to get to the frontline as soon as the war started, but we could not get there at first. We were in the second trenches for a couple of hours waiting for the chance to get to frontline positions before dark. But by then the whole frontline had changed. However, at night, thanks to our scouts we were able to regain control of 11 military positions. I was wounded on October 3 from a tank shell. They amputated my left leg. But the boys put up a fierce fight, they kept the positions for 20 days after I was wounded."
"I remember coming to at the hospital and seeing the doctor. He was very nervous, trying to tell me something. Eventually the words came out, 'Gevorg jan, we had to amputate one of your legs.' It did not upset me, not even for a minute. I just asked if it was just one leg. The doctor was surprised. I had to tell him that after everything that I had seen, I'm happy that I've only lost one leg."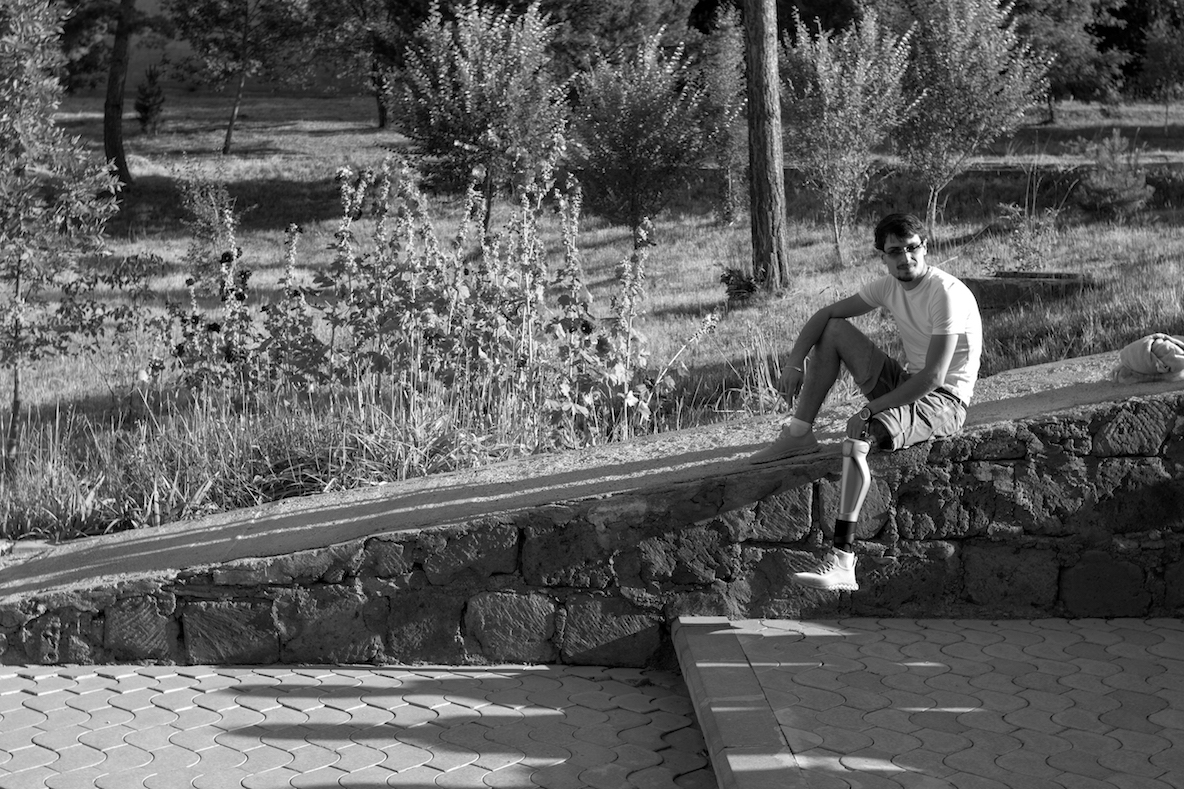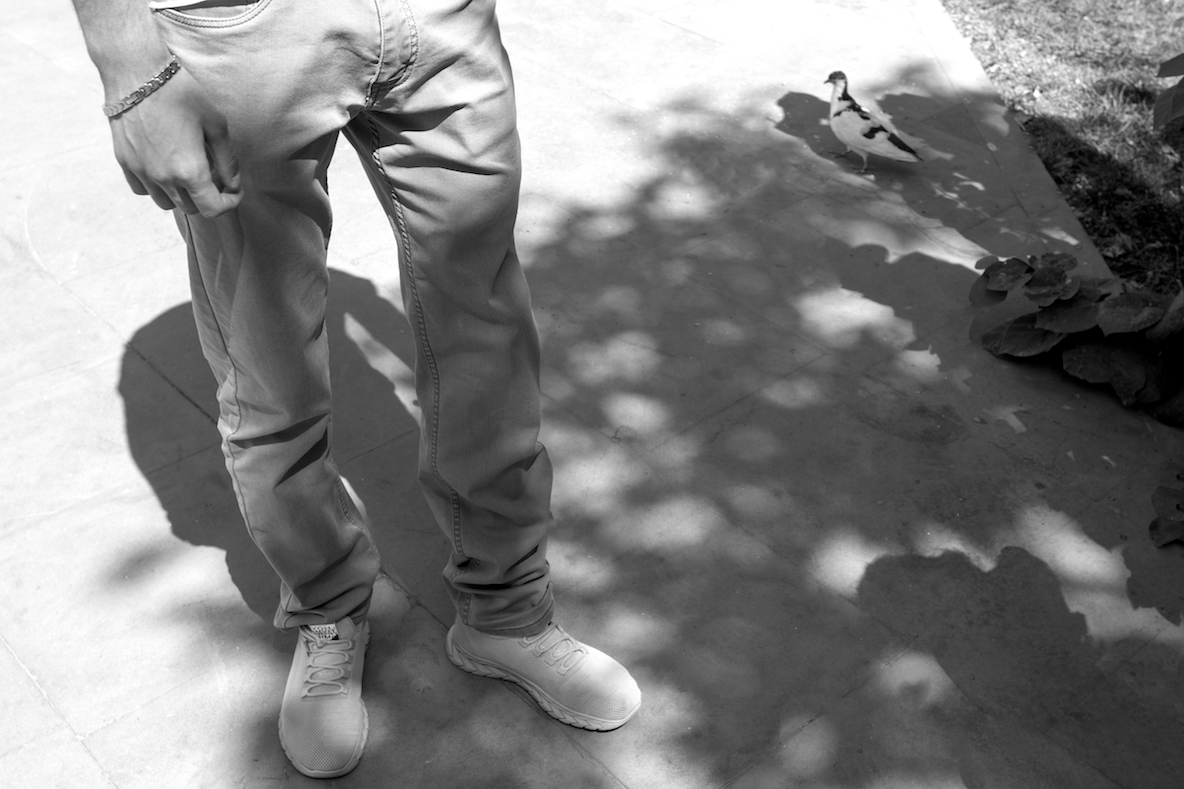 "From the very first day of coming home, I tried to regain my independence, try and do everything on my own. I did not want to be a burden on anyone. Now I do not need anyone's assistance in anything and when choosing what to wear, I no longer have concerns, I no longer look to wear things that will cover my prosthetics." 
"Usually people are comfortable around me but there are instances when a stranger on the street, a woman or a grandmother, comes up to me, hugs me and asks for forgiveness. I calmly smile and ask them, what for? 
We Rarely Speak of What Happened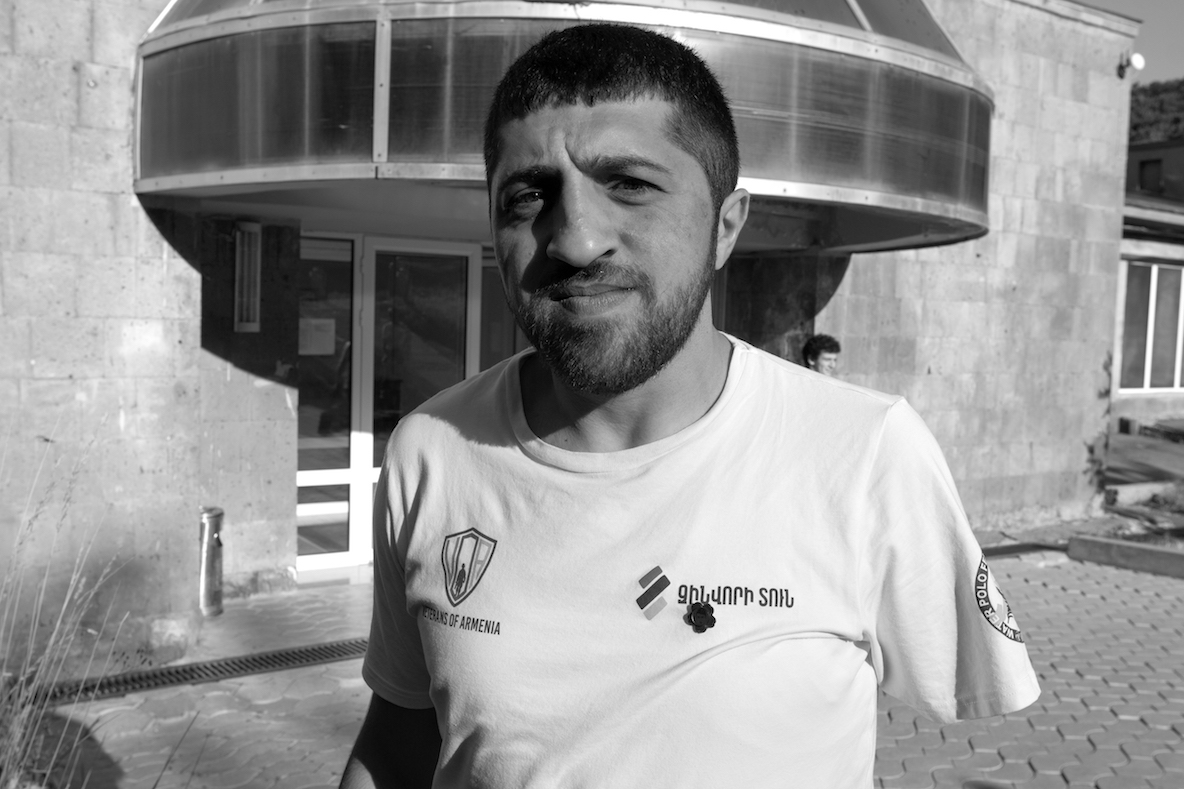 Vlad Vardanyan, 30, was never serious about sports before going to war and losing an arm. Now he is a member of the water polo paralympic team.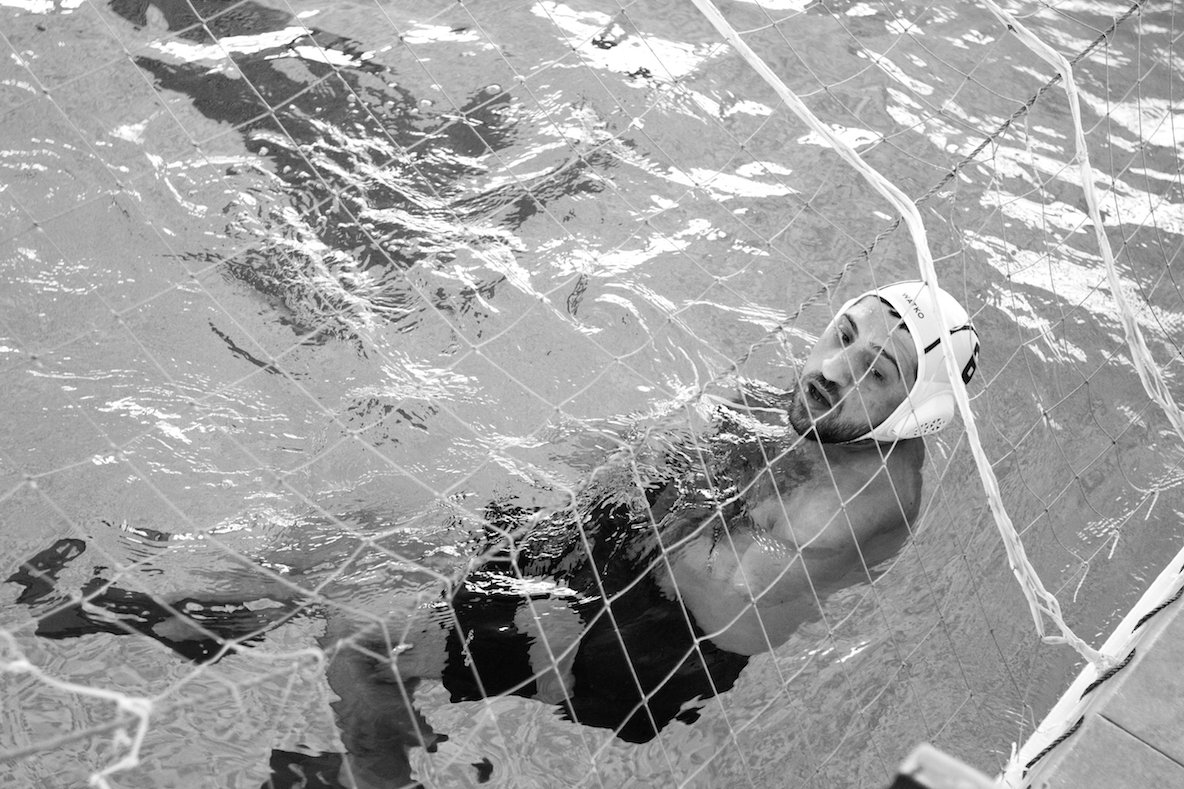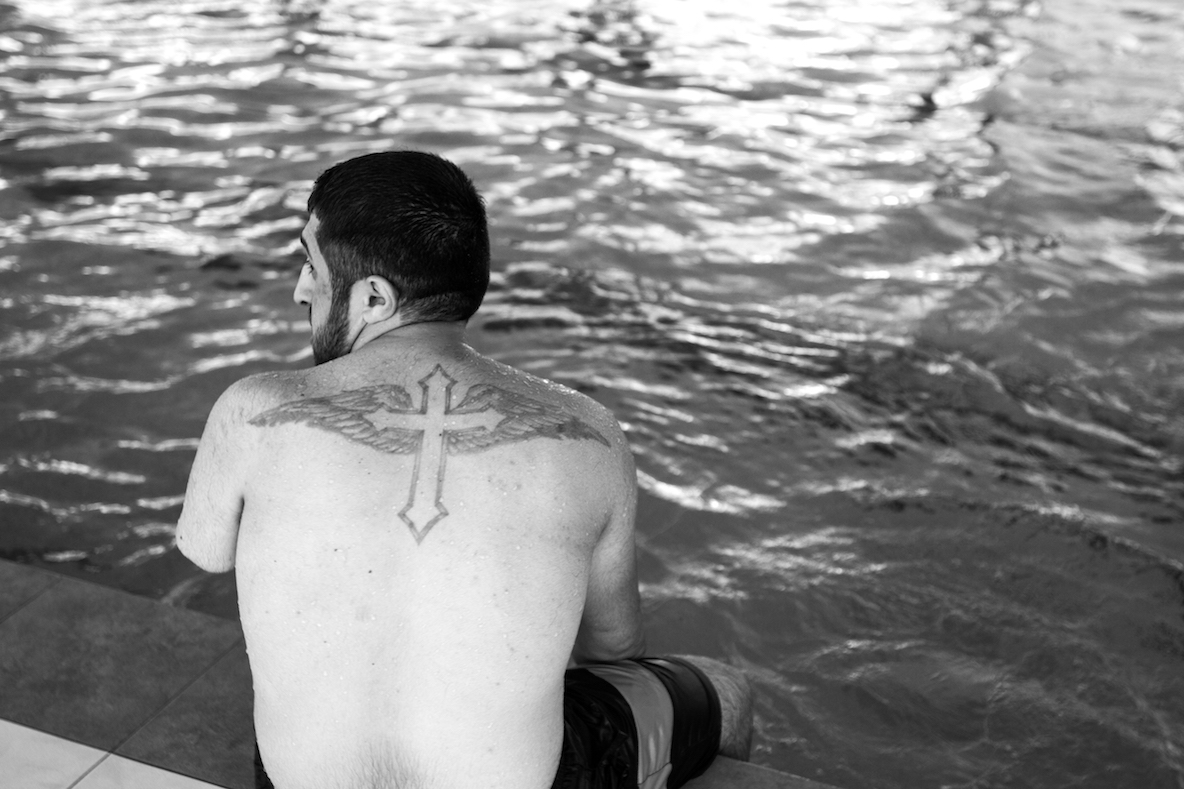 "I had a sense of debt, I wanted to go during the Four Day War. They did not take me. I thought I would not be OK sitting this one out as well. At the beginning, I was stationed in Martakert, then Madaghis and that is where I was wounded. I remember everything clearly. At first I did not understand what had happened, but then when I tried to stand up, I realized my hand was not there. Shrapnel from an air raid had hit me. I never lost consciousness, I remember everything, who asked what, who said what, how I got to the hospital. It was a difficult situation, we were in the middle of a retreat, only our unit was left, there were no auxiliary forces to at least drive us out. We were alone. There were more dead than wounded." 
"I've witnessed the worst things, I've seen people being slaughtered. How can I not thank God when I've only lost an arm? I never allow people to help me with daily matters, I try to manage everything myself, I try until I learn. It is not that there is going to be someone next to you every minute who can help, that is why the right thing to do is to do things on my own, from the smallest to the hardest, it will make things easier for me in the future as well. I try to keep busy with as many things as I can, which helps me to not concentrate on the negative. With the boys who were also wounded, we rarely speak about what happened. Even our jokes are unique and it upsets bystanders more than making them laugh."
"The process of overcoming is different for every person. There are people who were wounded in captivity, others saw their friend die, you cannot compare. If I had seen my friend die next to me, I might have a different disposition. In any case, it is worth trying to overcome because it impacts your life as well as the lives of your relatives. It is important to do everything to be independent. We are not helpless." 
We Went to Fight, Not to Run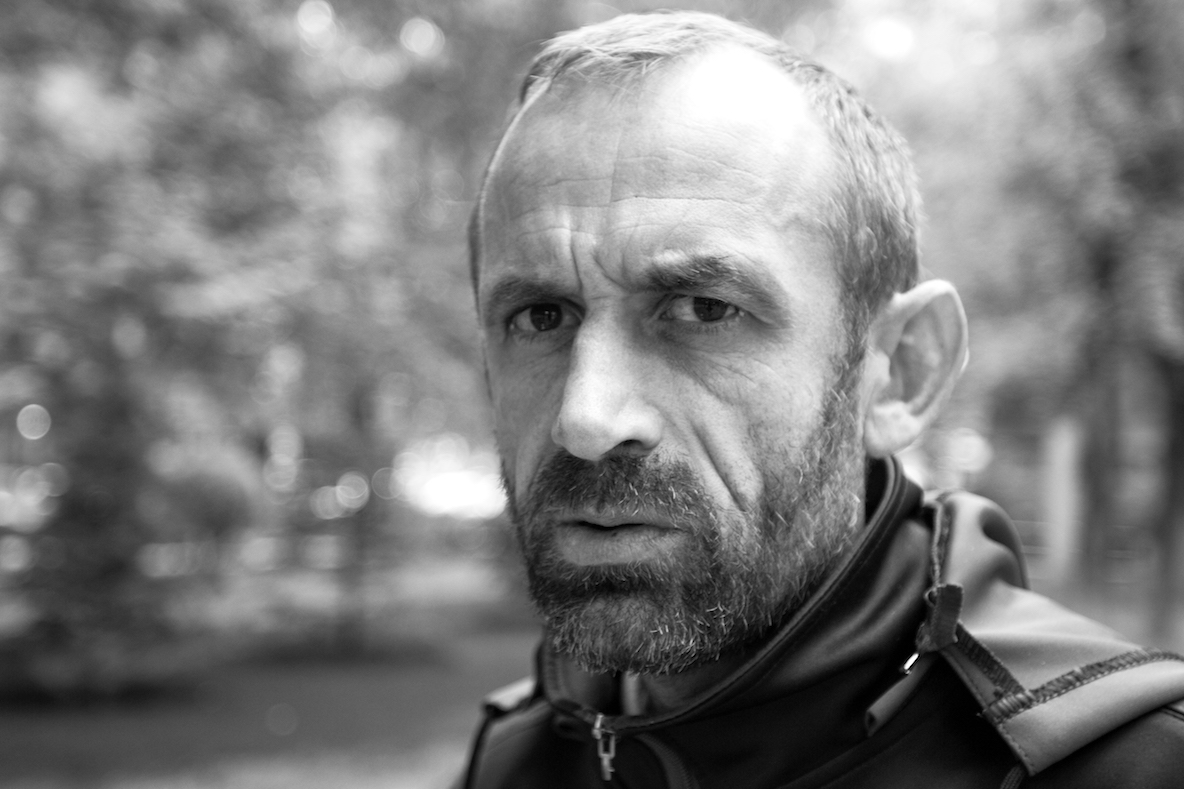 Levon Khatchatryan, leaving behind his wife and two underage children, volunteered to go to war from the village of Aygepar in the Ararat region with a unit of 30 people. Seven from the unit were wounded. Khatchatryan has since been fighting to be recognized by the state as a participant of the war and receive help with his recovery. 
Levon was injured on November 1 while crawling to help a wounded soldier in an open field. He was unconscious when he was transported to Kapan and then to Sisian and then, a couple of days later, to the military hospital in Yerevan.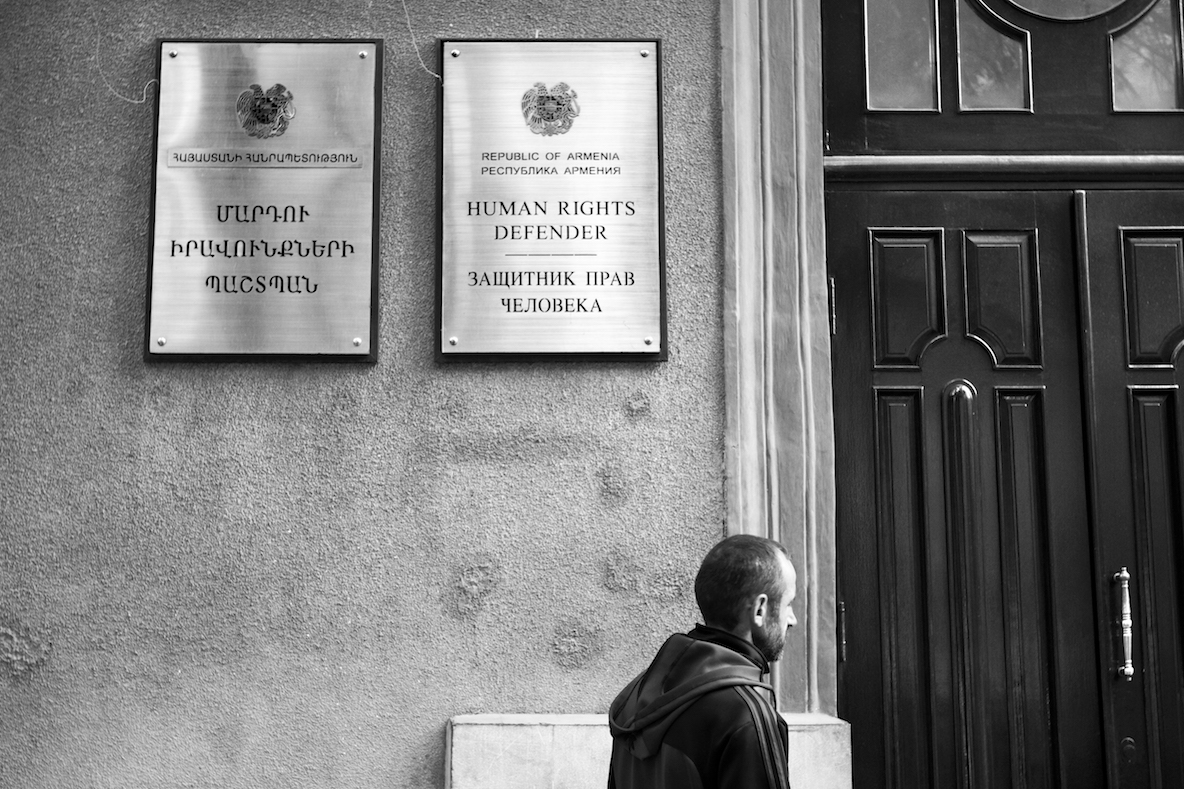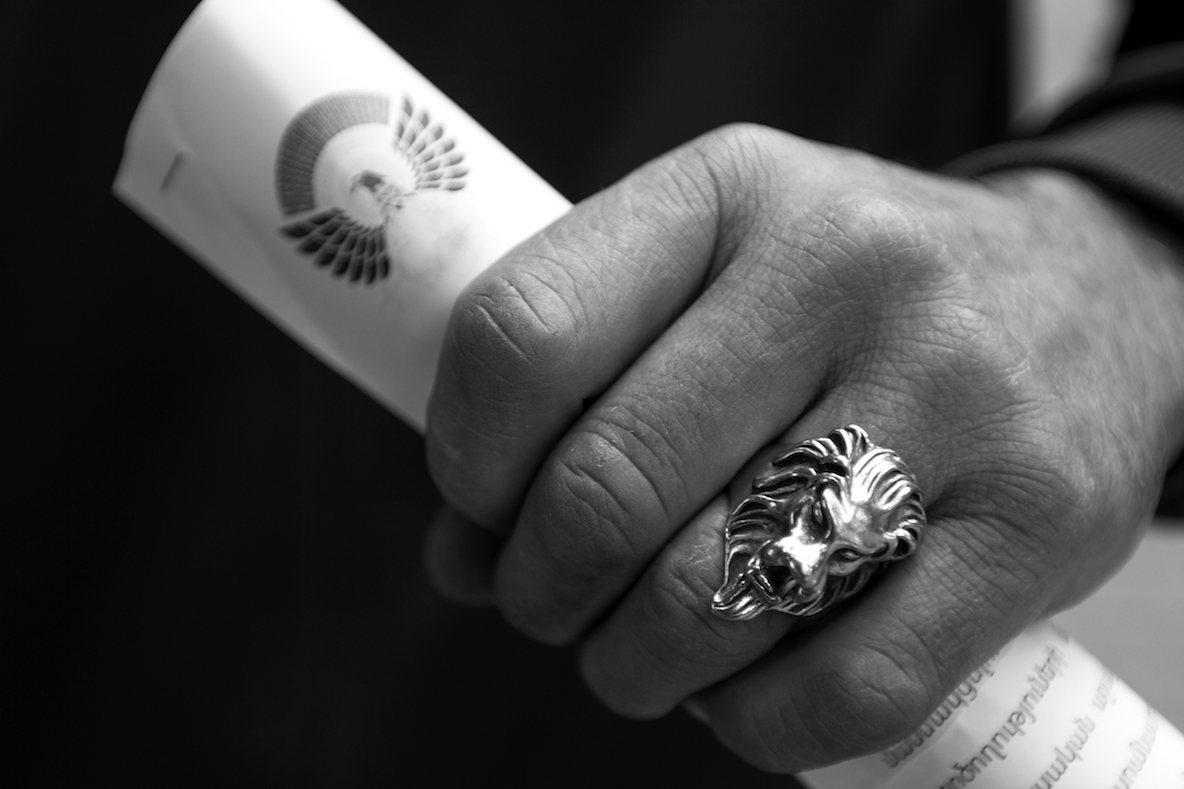 "I have a back injury. A piece of shrapnel is stuck between my lungs and my spine. It has already coalesced with a nerve, I cannot lift my arm. I'm in daily pain and no painkillers help. Mine was the lightest injury in our unit. I still cannot fully go back to work. I work at a restaurant as a chef every few days. The employer is a good man, makes sure I'm not overloaded."  
"It was October 28-29 when our commander was injured. After bringing him down [from the post], we got the order to retreat. We appointed a commander from our midst, Armen, who said, 'There are only 30 of us and many of them, we are going to end up in a blockade, whoever wants can stay, I'm not going down.' We stayed because we had gone to fight, not to run."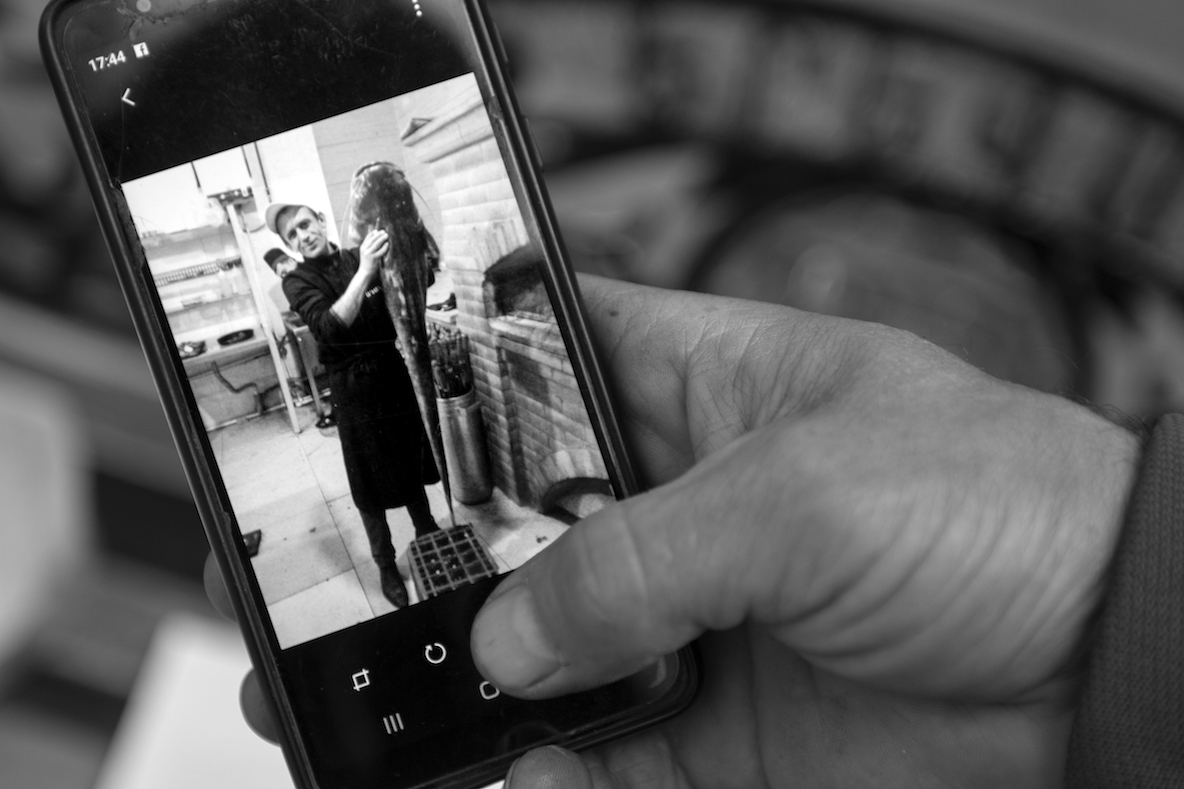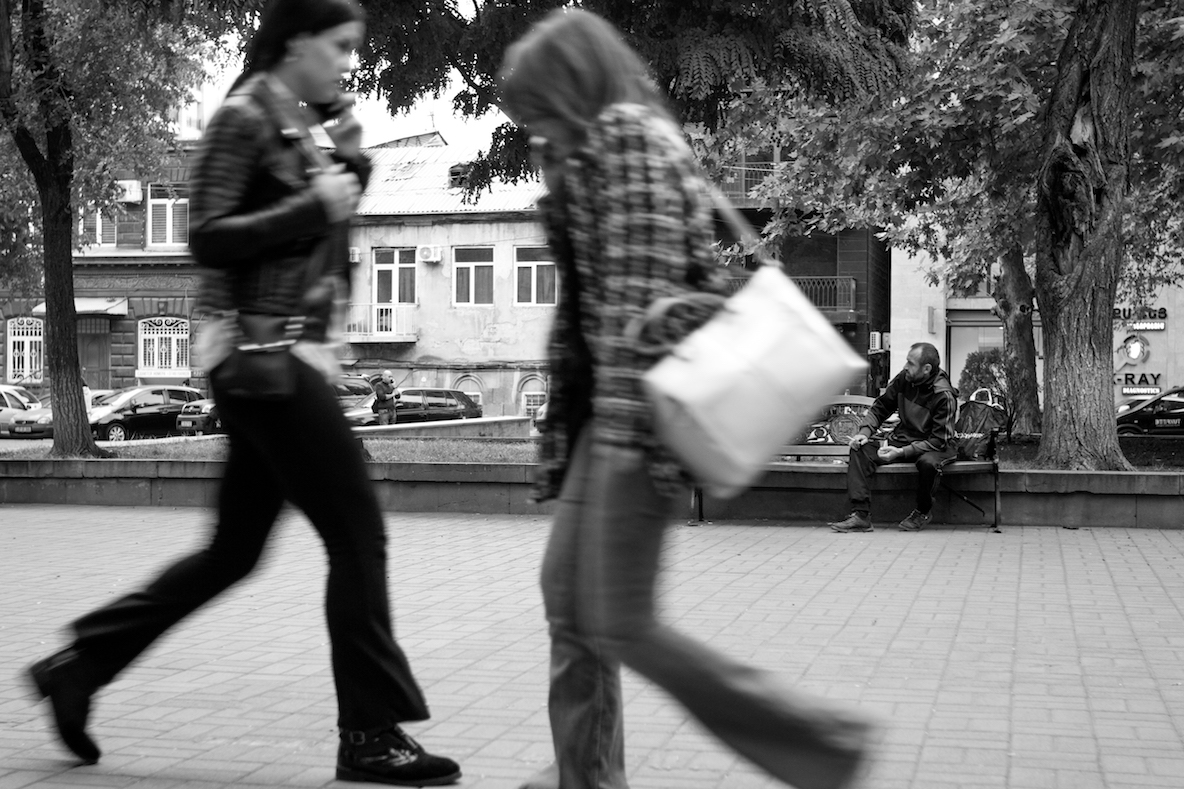 "The war is not over either for me or my friends. We are just trying to be next to our families and take care of them as well to some extent. I'm going back to the front in a couple of days to stand by our young soldiers." 
You Should Be Thankful for Every Day You Live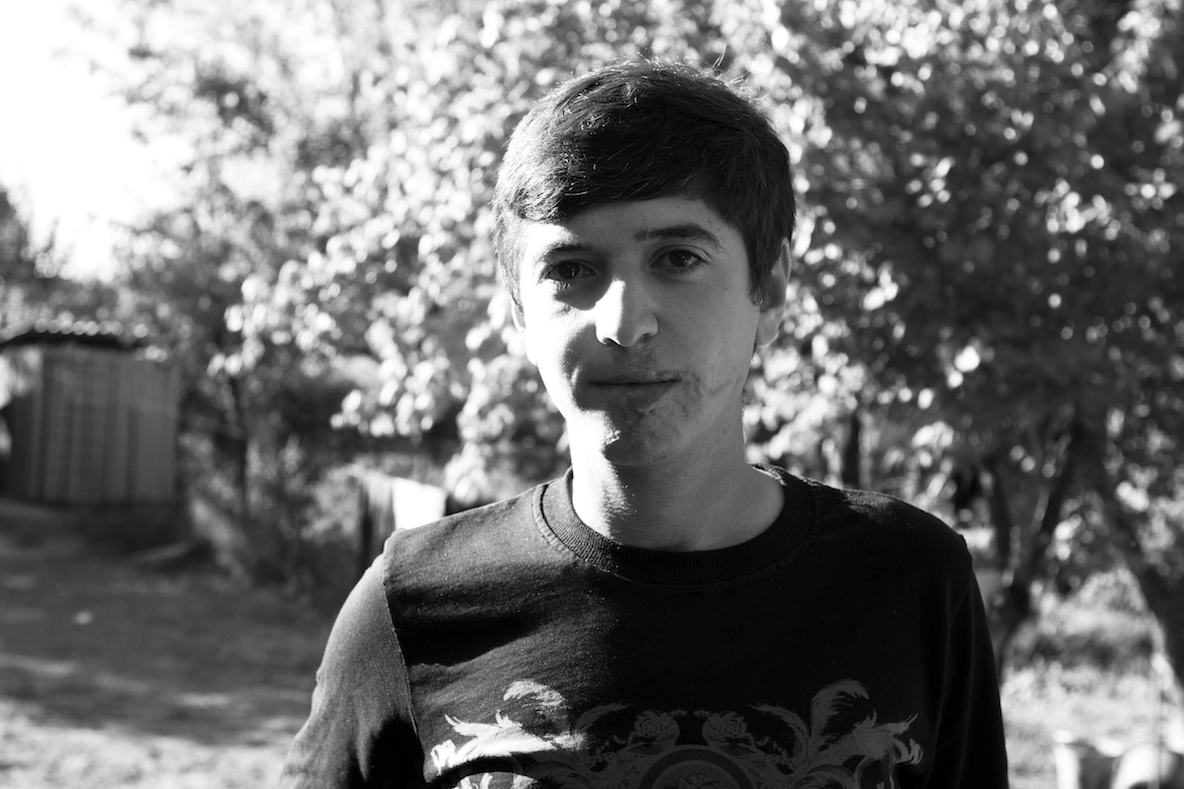 Davit was a conscript for only two months when the war started. He was injured in Hadrut from a tank shelling, sustaining facial and jaw injuries and spinal shock as a result of which he was unable to walk for several months. Davit was born and raised in Berdzor, which after the war came under Azerbaijani control. His family now lives in his  grandfather's old house in the Hayanist village of the Ararat region.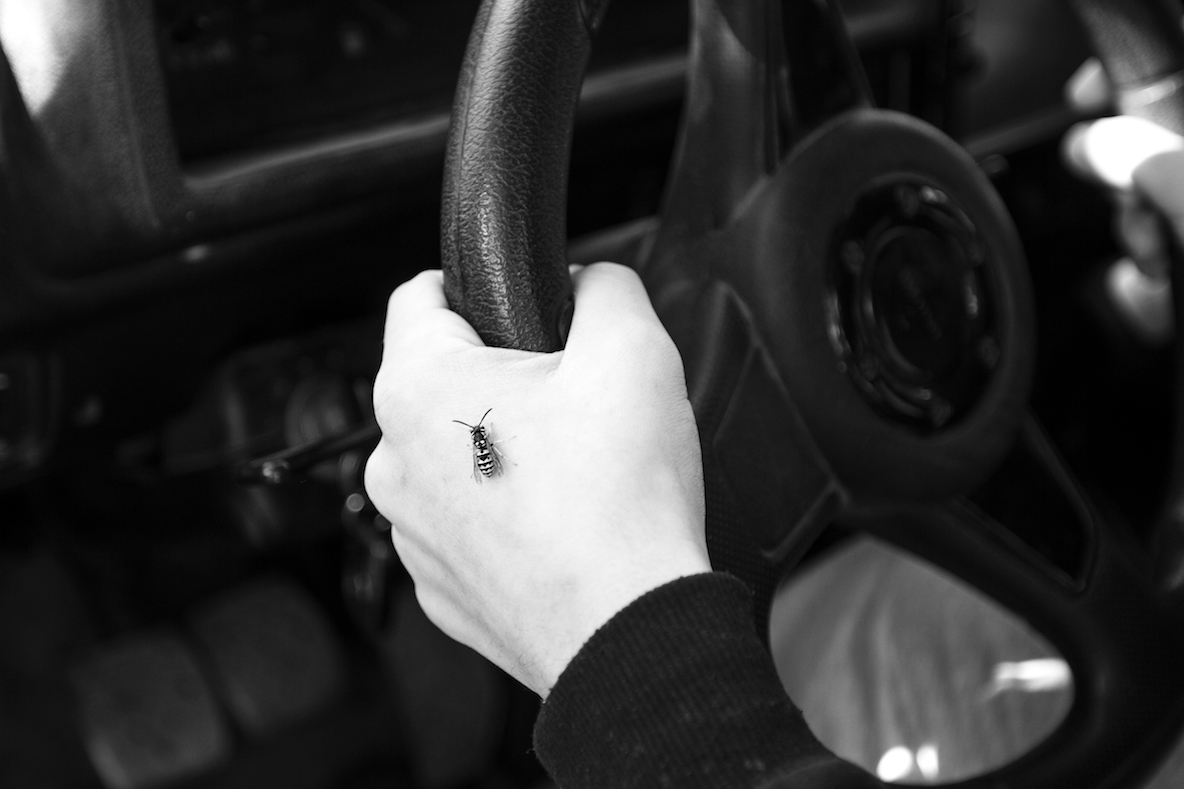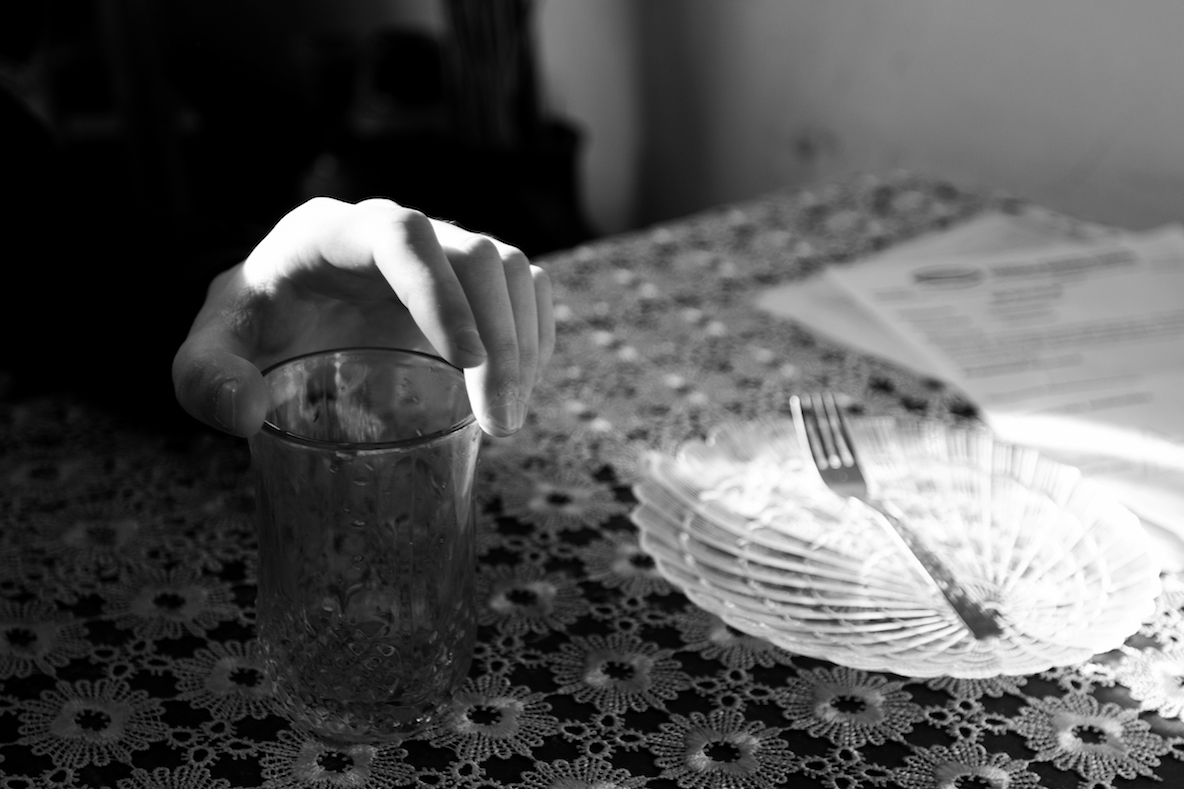 "I've had many surgeries, and there are more coming up, I'm waiting for all my facial wounds to scar for plastic surgery to be possible." 
"Before being conscripted, I had decided to become a programmer. I was taking courses but since then I have changed my mind. I applied to the financial department of the Agrarian University. My classes will start in a couple of days." 
"When the war had just ended, I had no wish to communicate with my family. With a friend that I served with, we would take my car and leave the house for the whole day, we would travel around. It has only been a couple of months since I've been able to stay home, communicate normally. It was not possible before." 
"I relived what I went through two years ago this September. I think the same happened to everyone who has been through war." 
"It was difficult to get back to normalcy after the war. Maybe it is not possible to fully overcome everything. It is just that, at one point you realize that life continues and you should be thankful for every day you live."