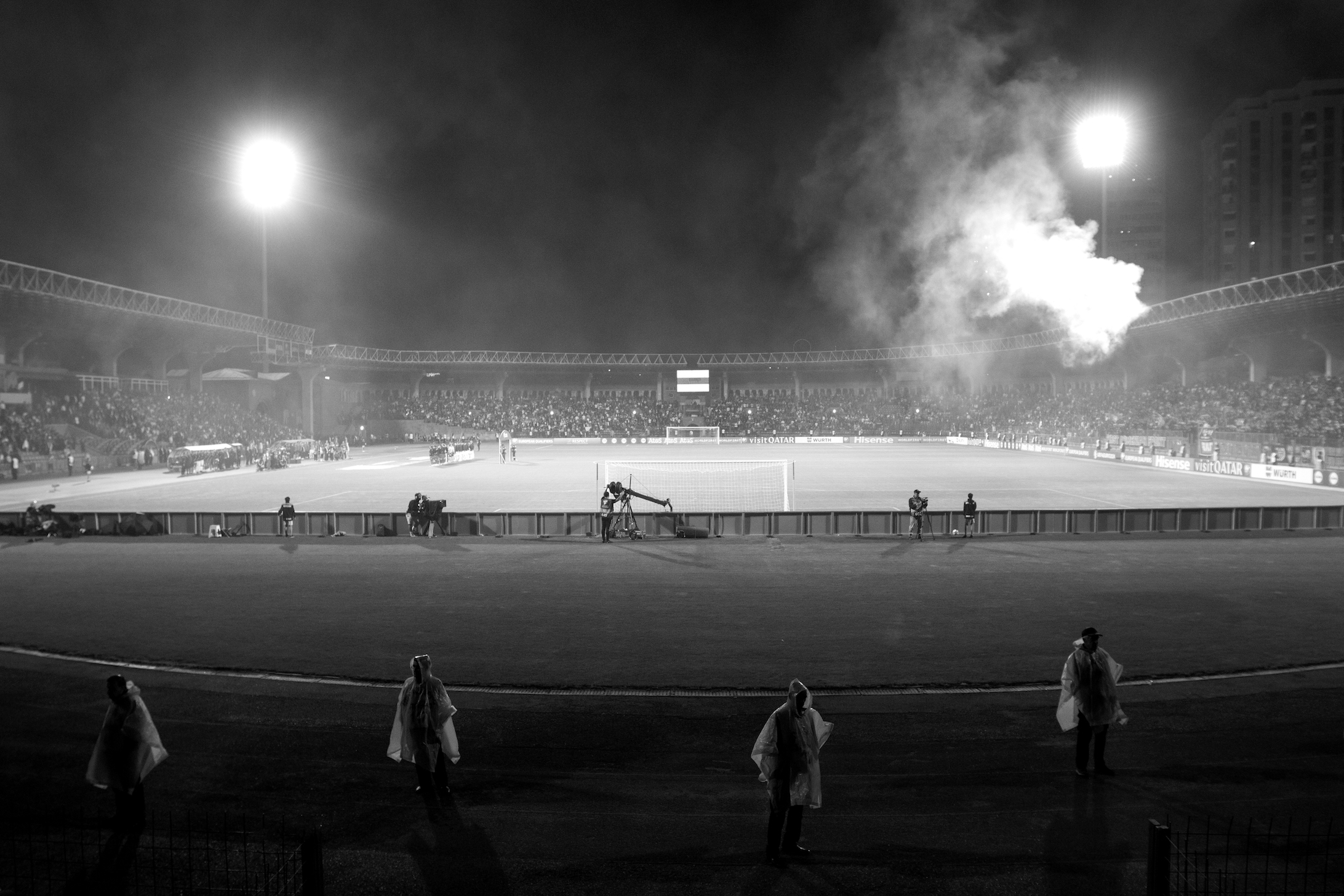 On any given football match day, over 14,000 fans flock to the Vazgen Sargsyan Stadium to watch the game. At the same time, 200 others make their way to the same match with a different aim –– to turn their backs to the field. 
On a crucial game day, approximately 150 stewards are stationed throughout the grounds, while an additional 50 are positioned at entrances, where tensions are more likely to arise.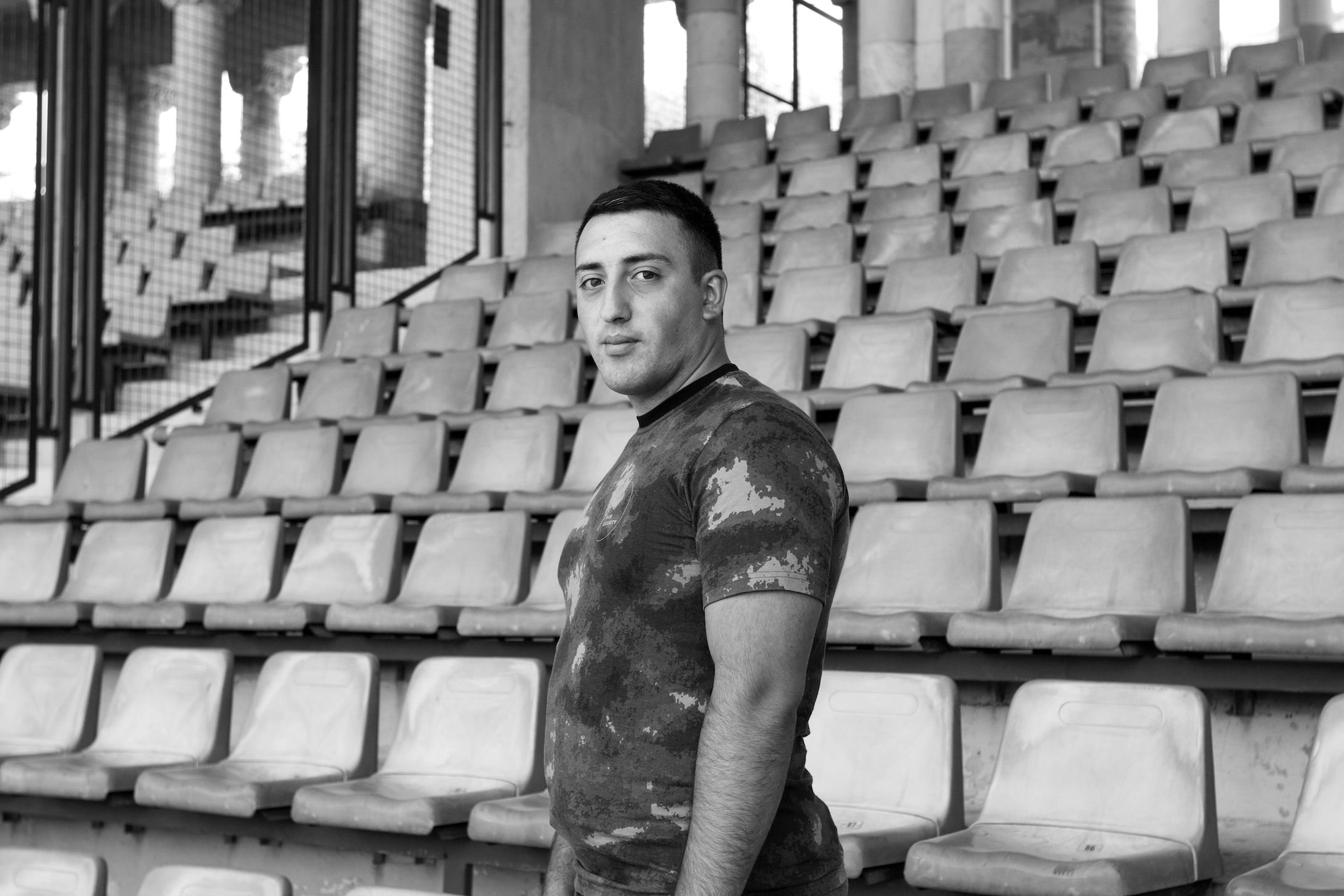 Eduard Yeghyan, 23, is a steward.  
It was my martial arts trainer who first recommended that I give stewardship a shot.
I tried it, and it turned out to suit me. After just a month on the job, I became the shift manager.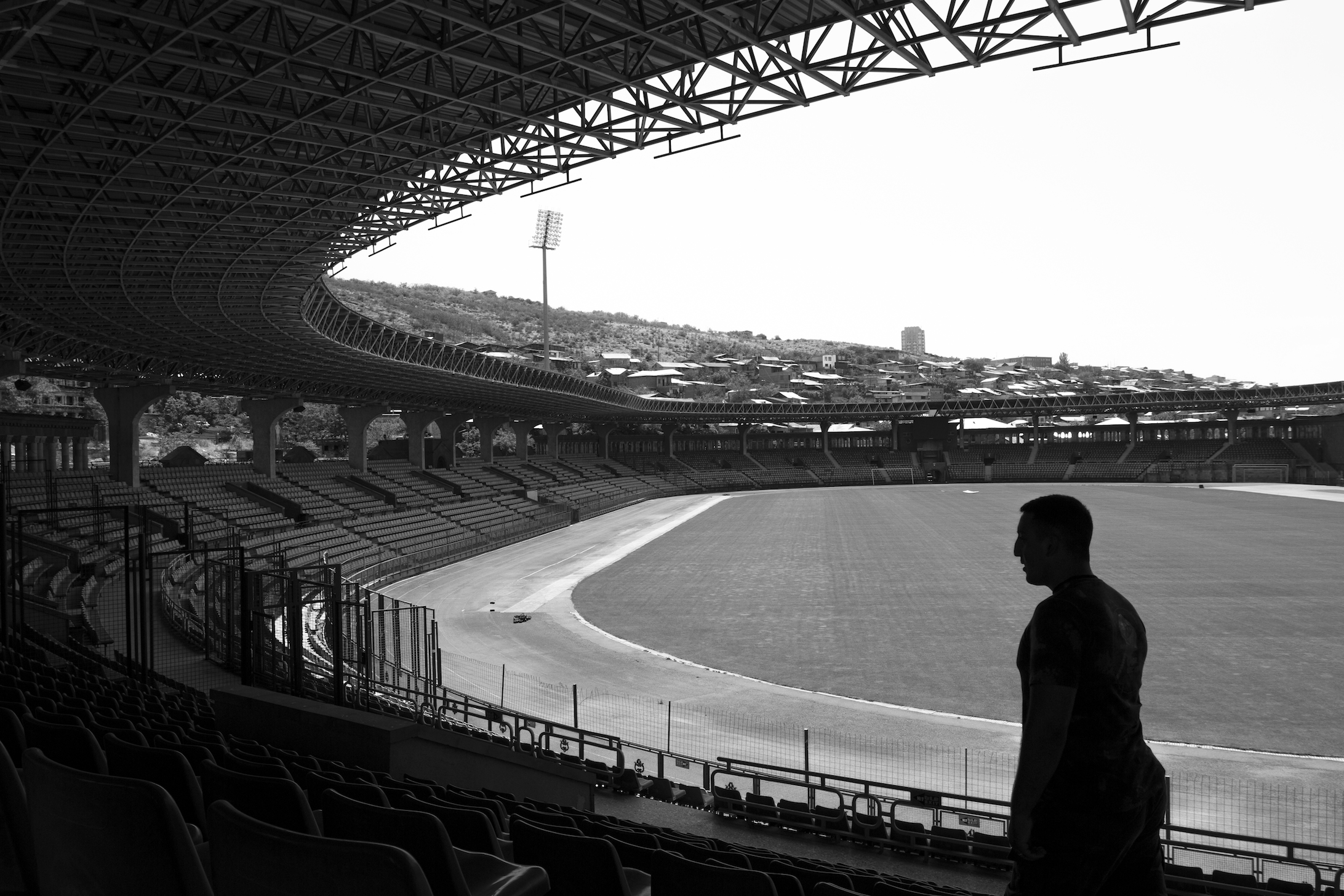 Order 
It is our responsibility to maintain order within and around the stadium, ensuring the safety of the spectators. A key aspect of the job is that while on duty, we are not allowed to watch the game.  
Every newcomer to the job is informed that attempting to sneak a peek at the match will result in termination. If you want to keep your job you should have self-discipline. 
It is entirely possible to love football without being able to watch it. It can be challenging, especially when your team is winning and you also want to witness the excitement and be part of it.
Complicated situations often arise, and there are always spectators who refuse to follow the rules. Occasionally, fights break out, and it is our responsibility to manage the situation. We are not allowed to physically interfere and must instead call the police.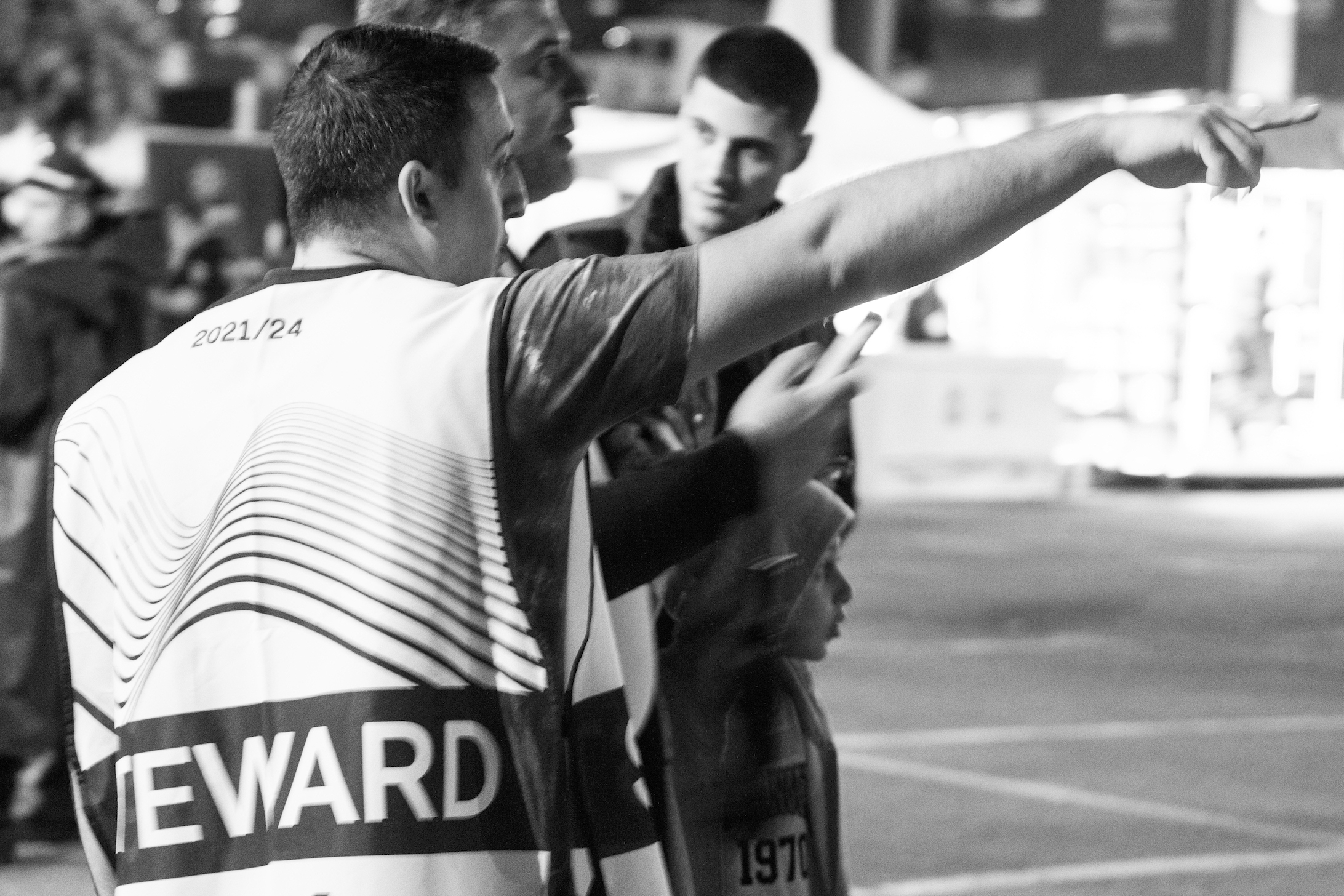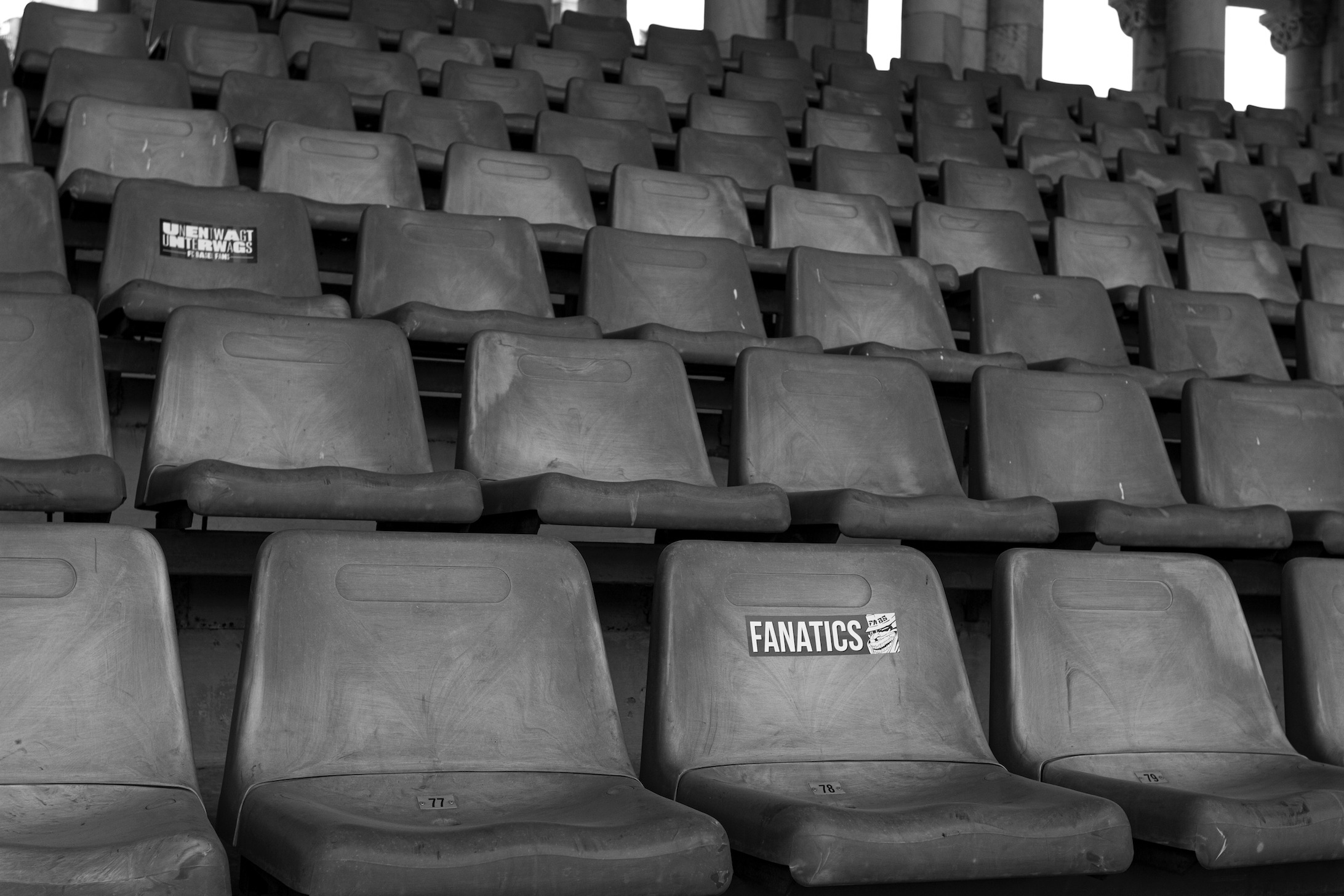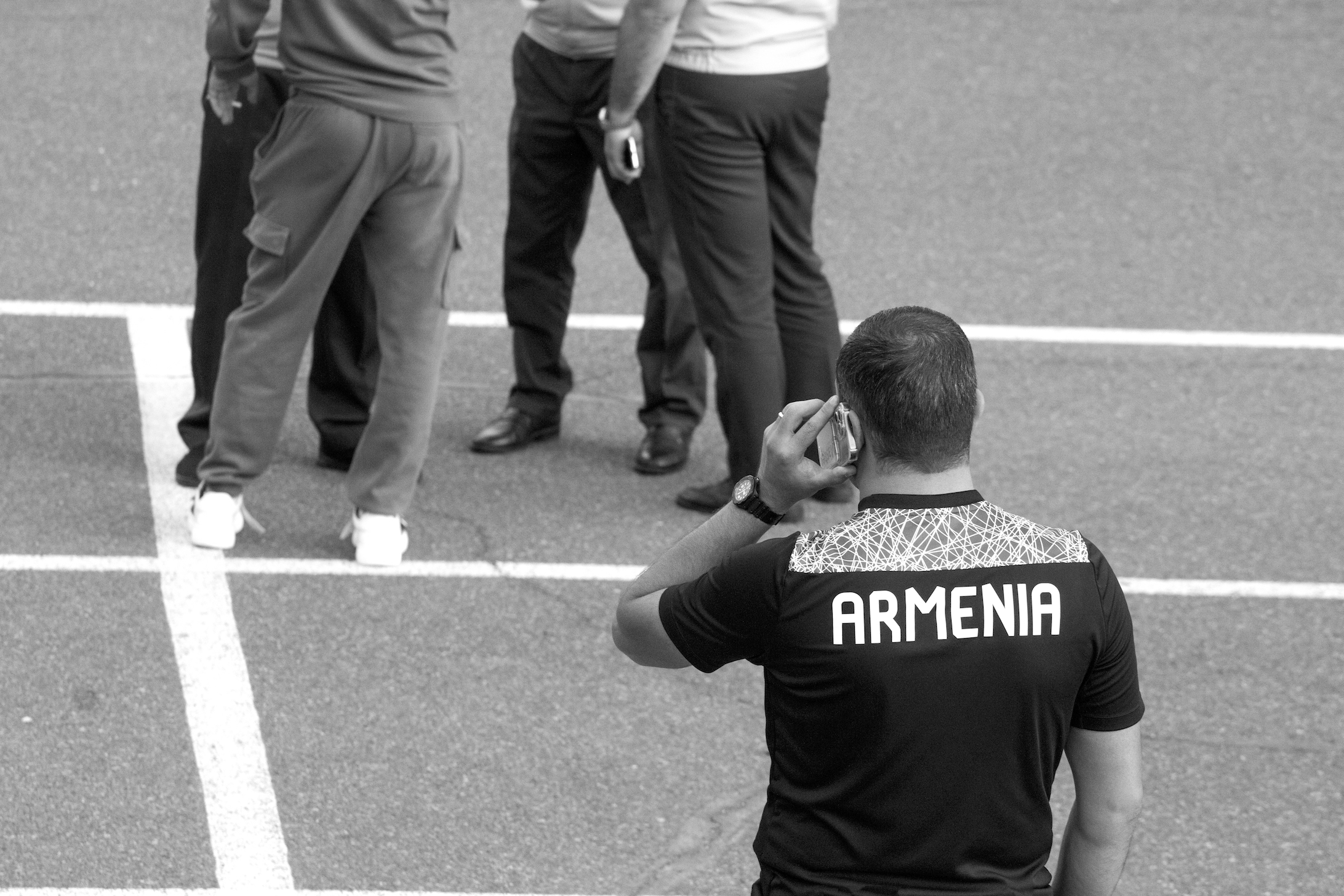 Our work is monitored by both the stadium management and the head of stadium security. There is constant scrutiny from everyone, making it impossible to turn around even for a moment without someone noticing. Additionally, a UEFA representative delegate arrives in Armenia before every game to monitor our work both inside and outside the stadium.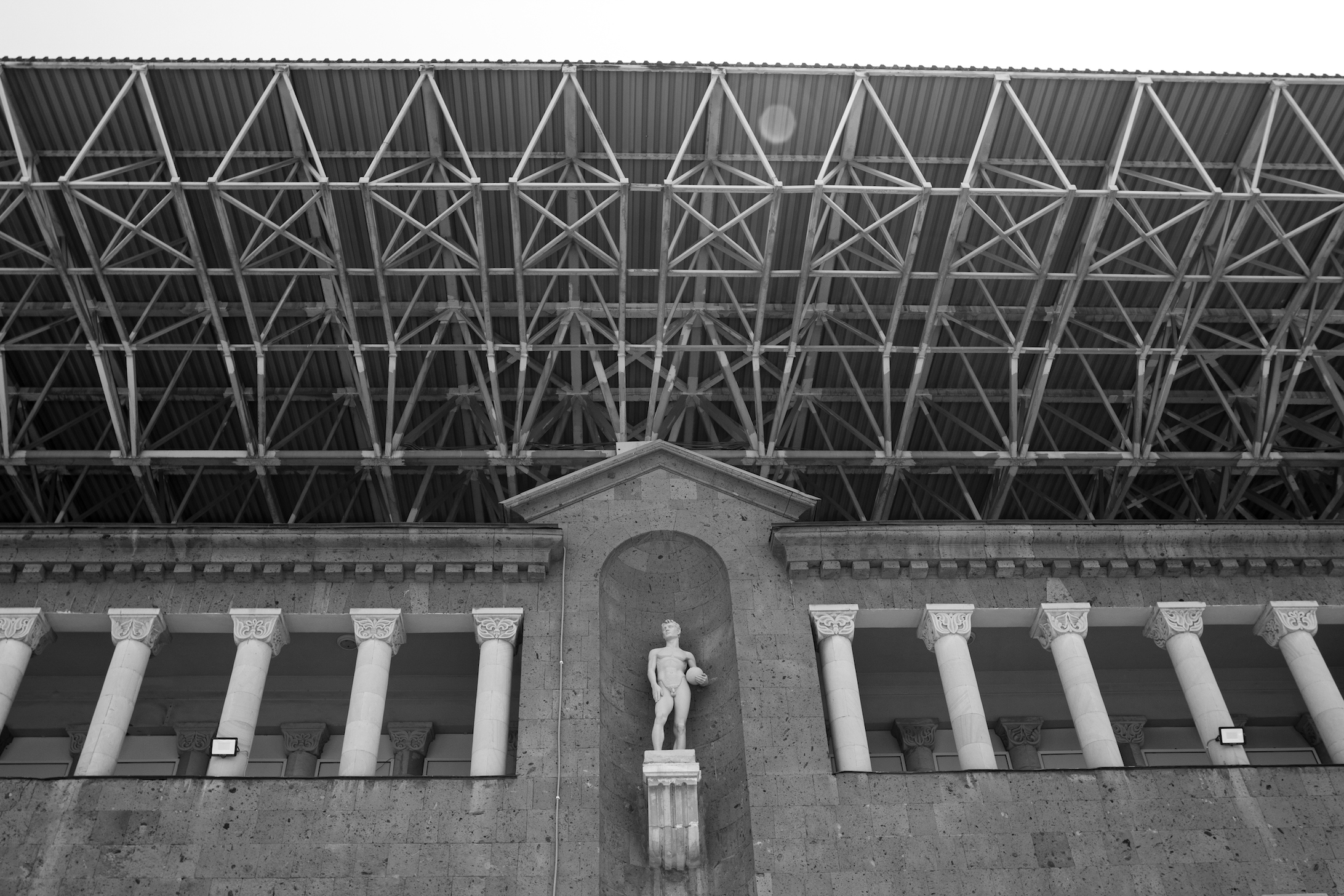 The Armenia-Germany game and the Armenia-Turkey game come to mind. These were challenging, and every second, I felt the urge to turn around and catch a glimpse of the game. However, I resisted the temptation. 
The Trying Experience
The situation was different during the match in Turkey. Seven of us accompanied our players. We arrived the night before and left right after the match without stopping at the hotel. We had players who were not ethnically Armenian but had Armenian passports. They didn't understand why it wasn't a good idea for them to go out on their own. Whenever they went to the store or for a stroll, we would accompany them.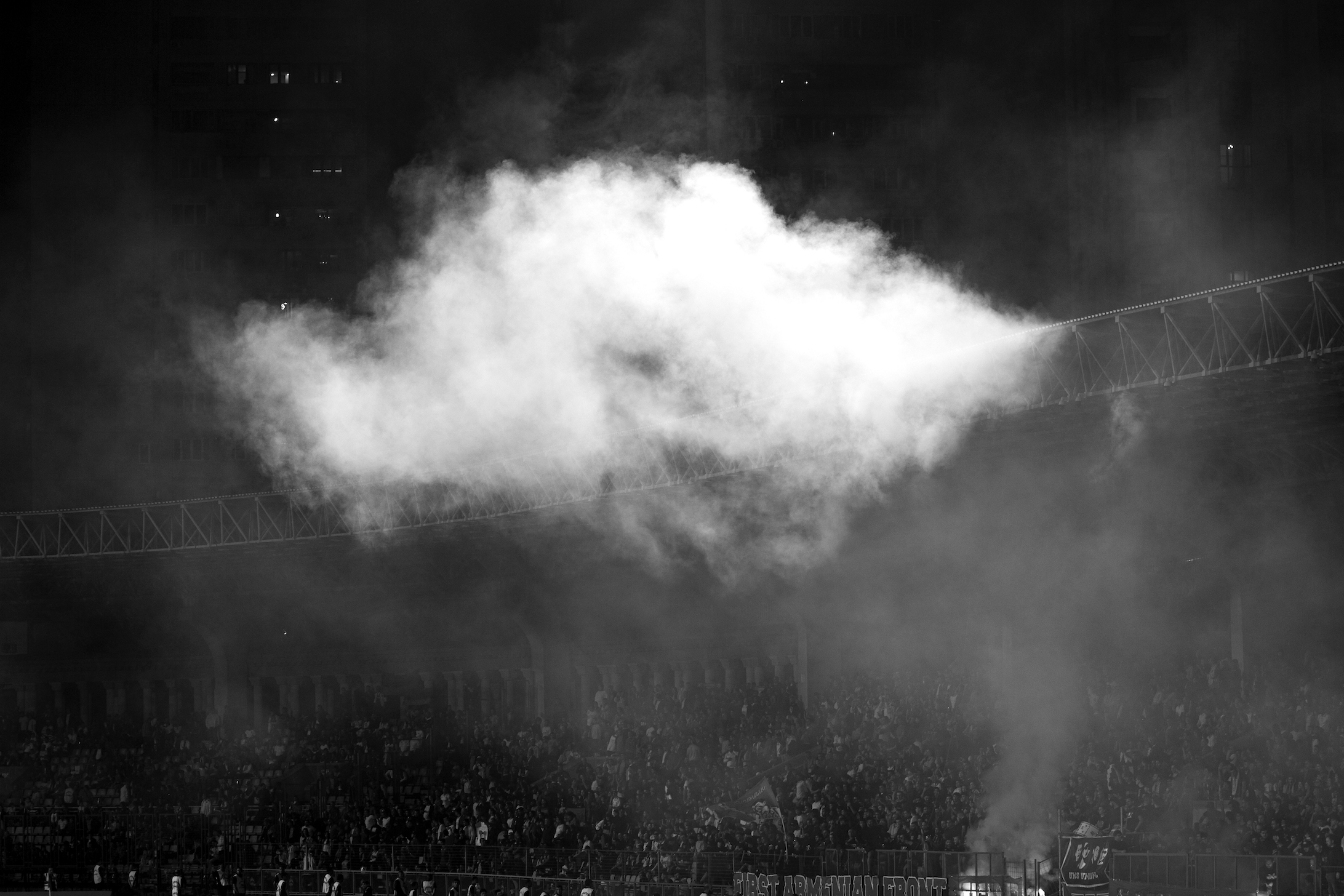 What happened at the stadium at the end of the game was not surprising [the match ended in a 1:1 draw, Editor]. We were expecting that if they did not win, Turkish fans would attempt to throw things at our team. Although they were not allowed to bring bottles into the stadium, they had filled their plastic cups with wet tissues to make them heavier and were trying to throw them at our players. They also threw the poles from their flags. Fortunately, they were not able to hurt anyone, but it was certainly a challenging experience.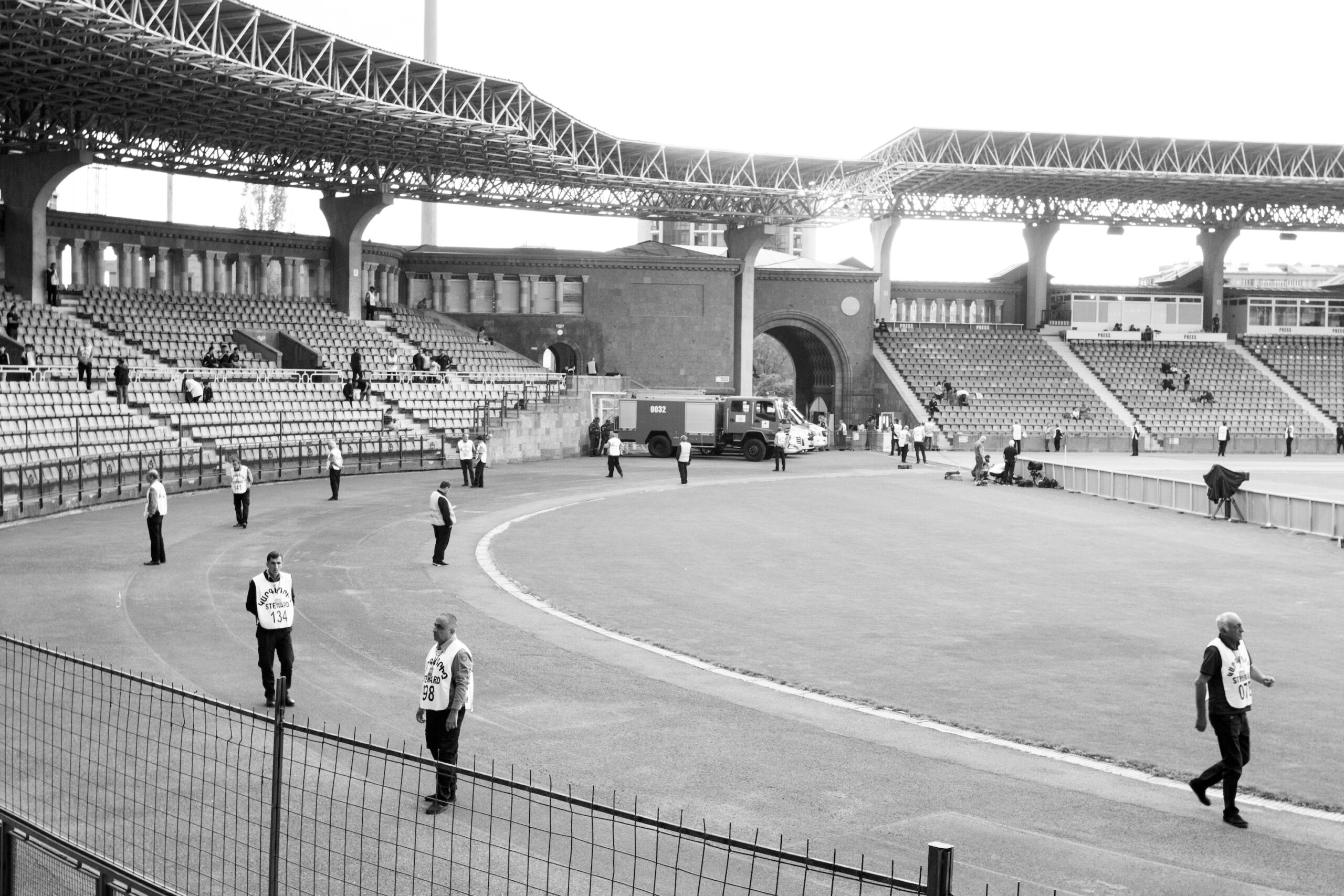 We of course try to be vigilant in Yerevan as well, but it is virtually impossible to see everything, especially with a crowd of 14,000. 
The most exciting moments during the match happen when standing in front of the First Armenian Front (FAF), a fan movement. When they start chanting, beating the drums, lighting up colorful smoke bombs, and have such emotional reactions to the game, it's truly exhilarating. Yet we can't participate.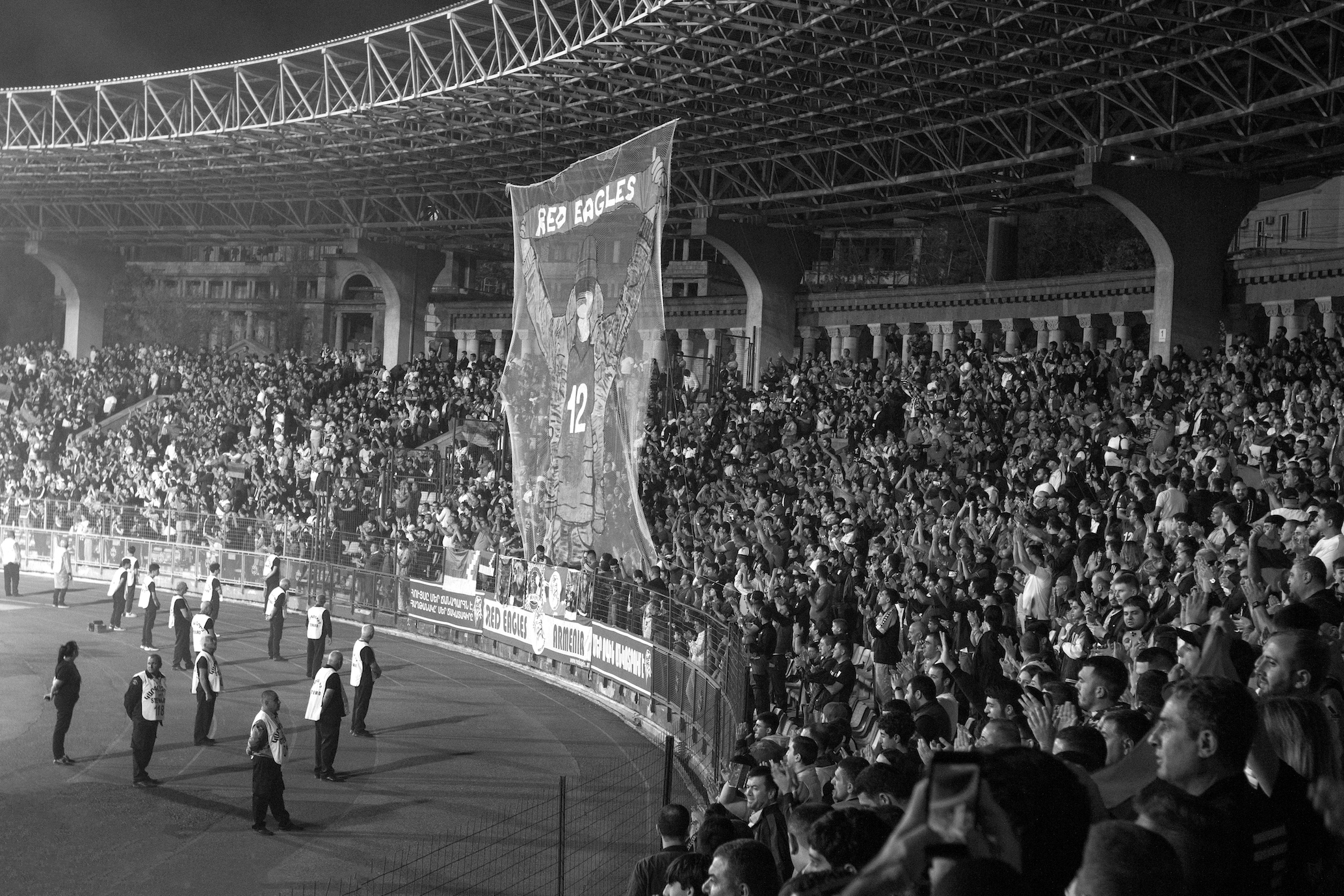 Also a Champion and a Trainer 
Many people become stewards because it allows them time for other activities. 
I'm a taekwondo and karate trainer. I train children at the Shahumyan Cultural Center in Armavir region. I hold a black belt –– a first dan –– and I have international trainer credentials. Additionally, I'm a kickboxing champion with seven wins, all of which were knock-outs. I have never been defeated. 
My first trainer trained children here, in the same community. He later moved to Germany. I decided that one day I would also start a group here. I have 15 students ranging from six to 15 years old.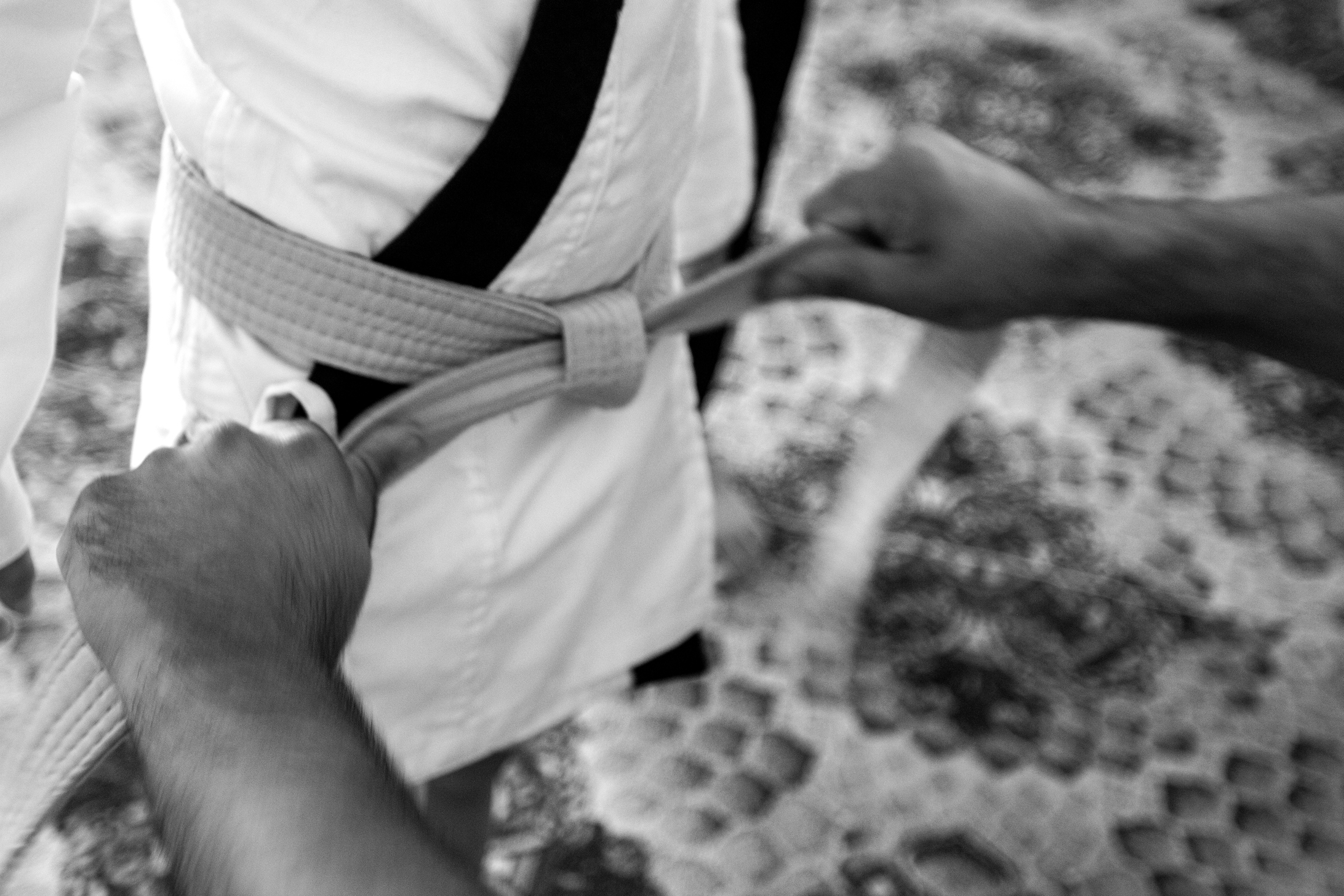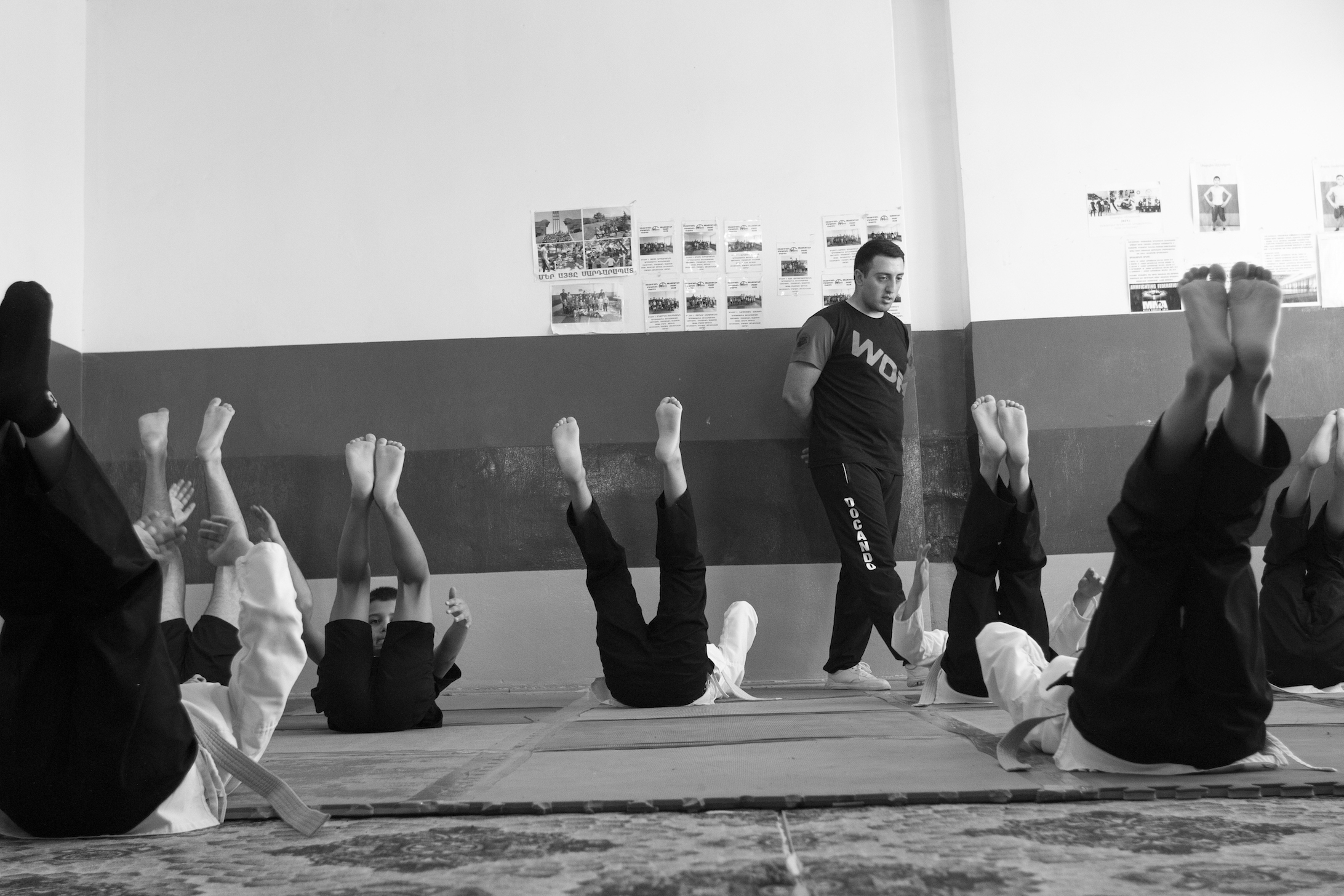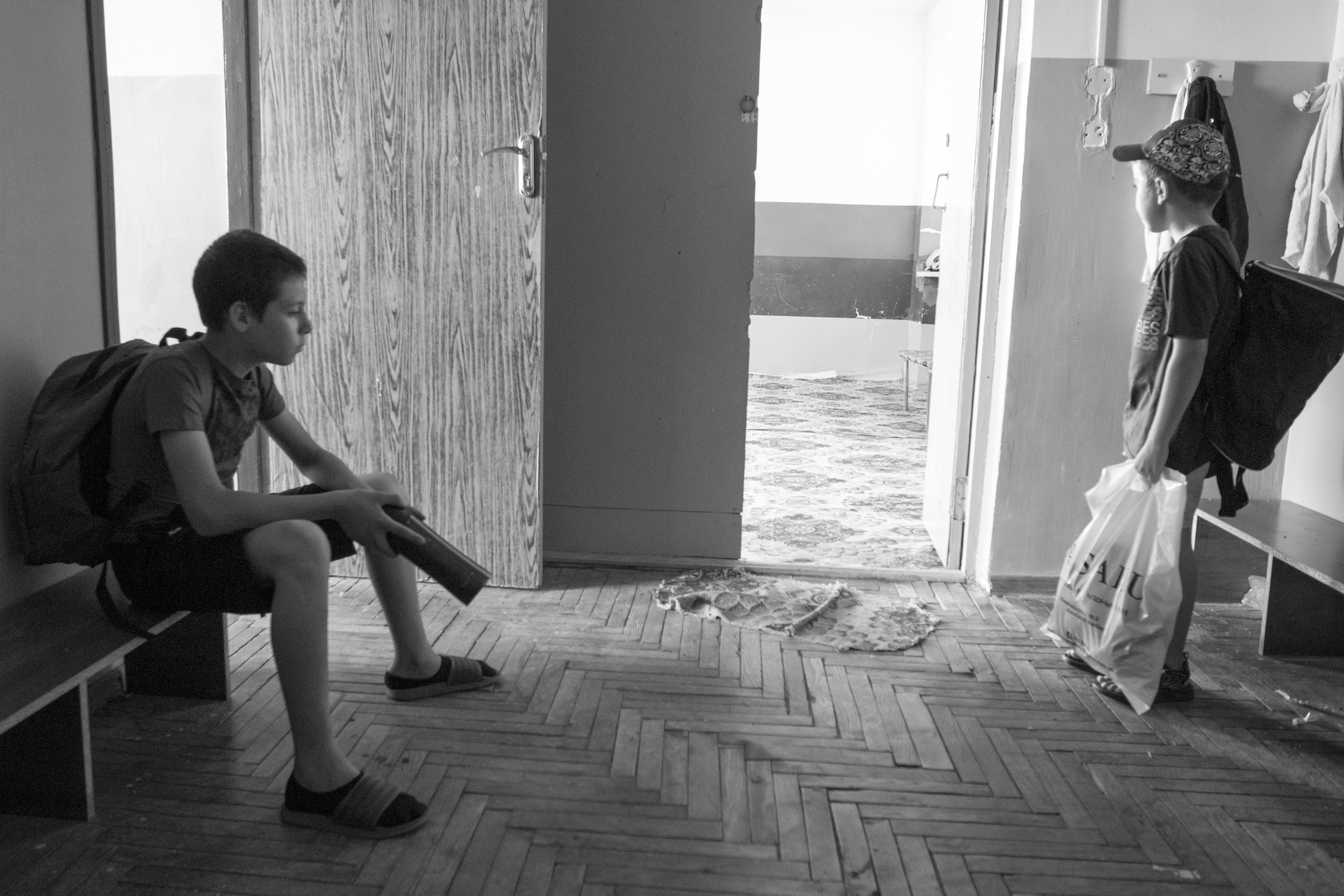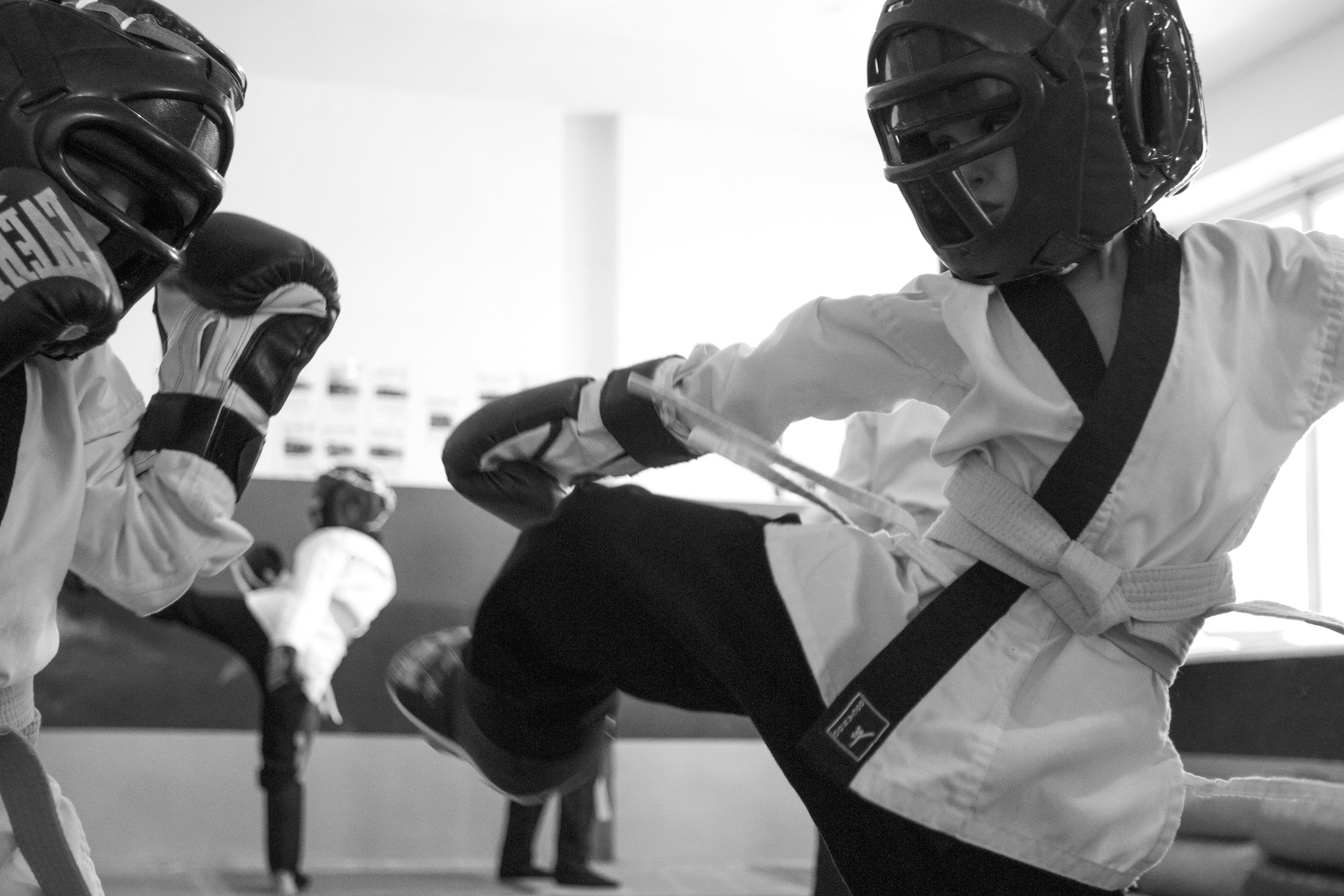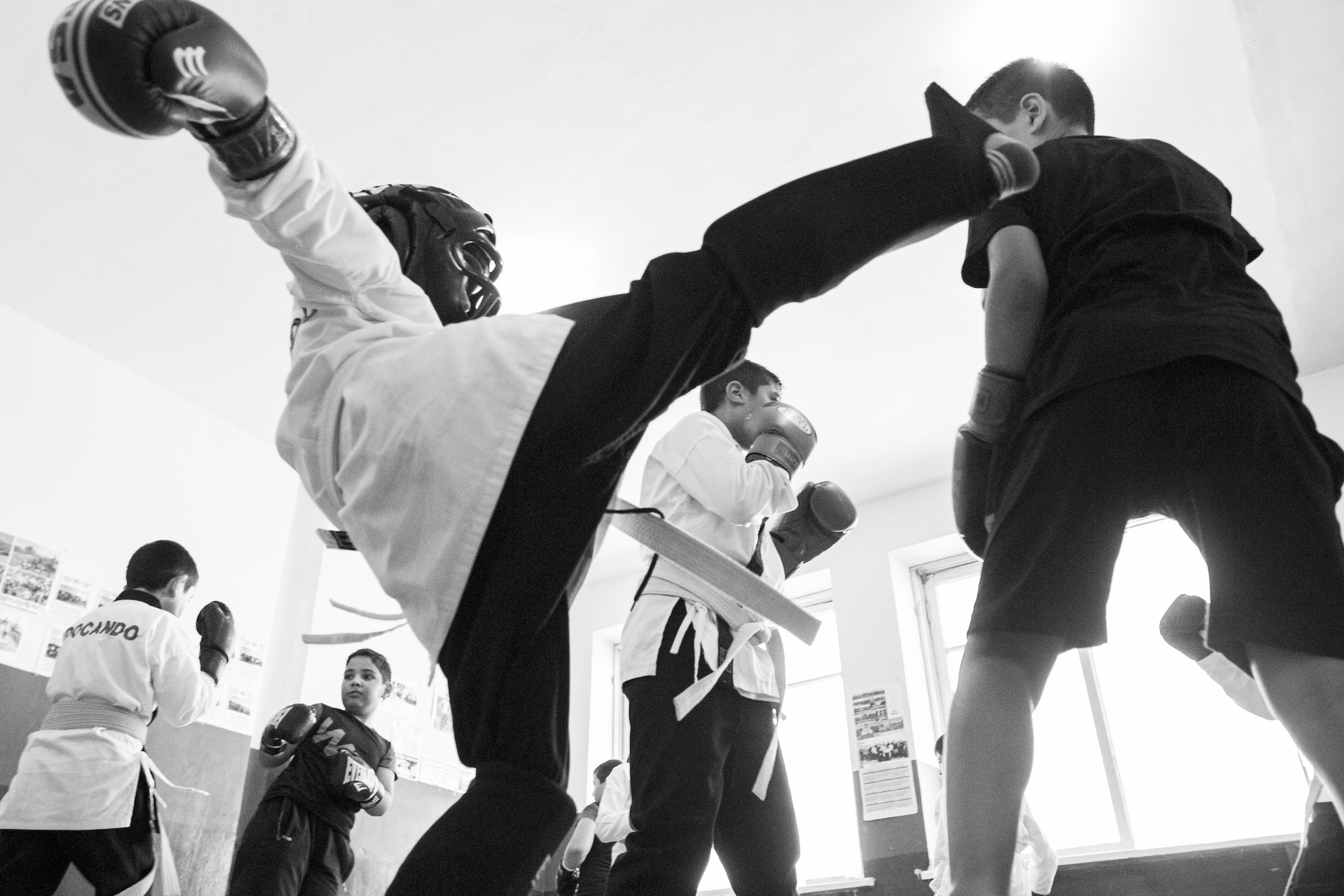 I have two kids from Artsakh who train with me. Haik, who is 11 years old, is one of them. I pick him up and take him to training sessions. He still has fears, and says he was really afraid of the sounds of shooting during the war in 2020. Even today, loud noises rattle him. 
Working with children relaxes me. Many people wonder why I choose to do this and suggest that I leave and pursue other opportunities. But I love my job. 
The municipality pays me to train the children, making the classes entirely free for them.
I keep telling them to come and train.
I tell them it will not be a burden on their family and they'll grow up to be strong."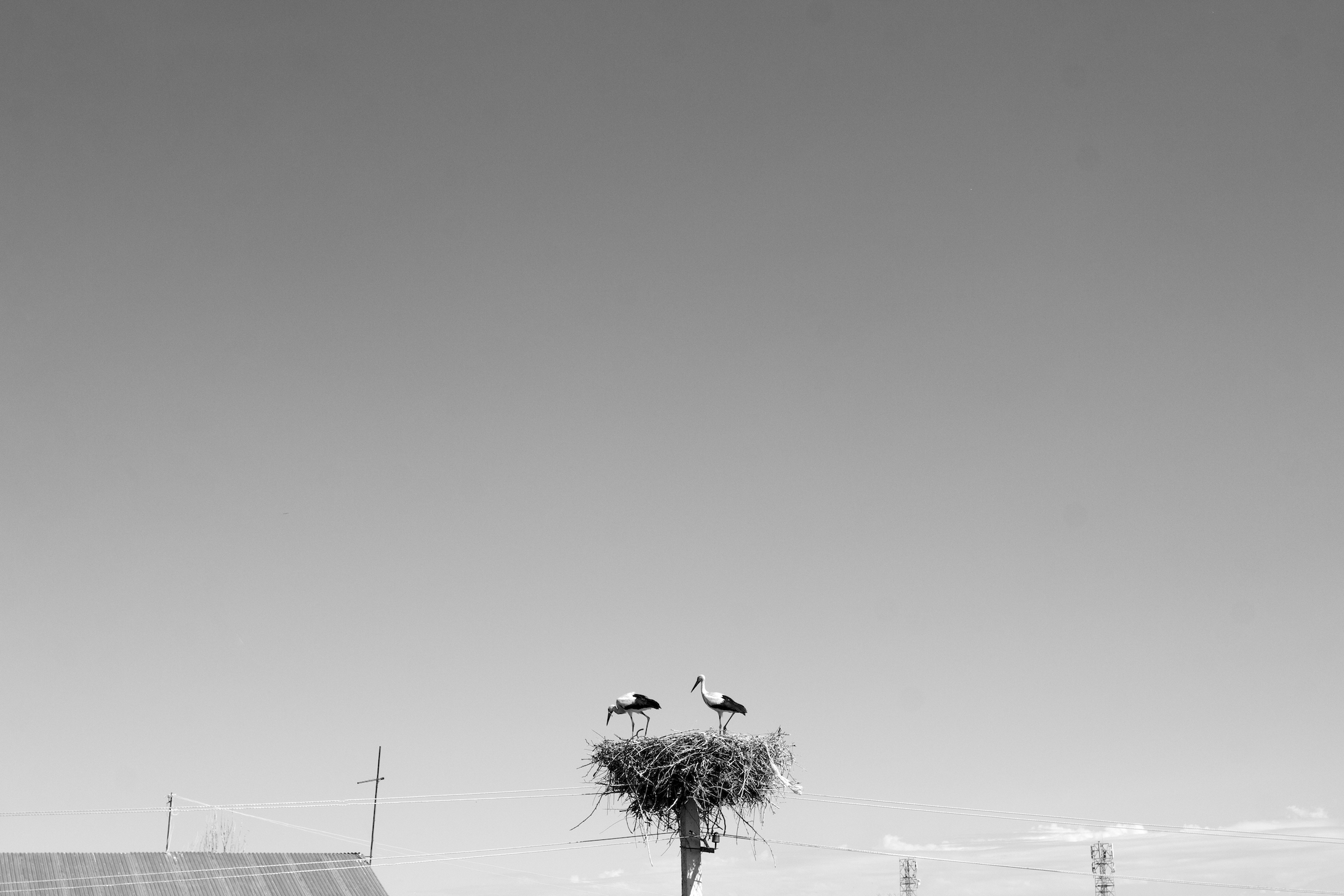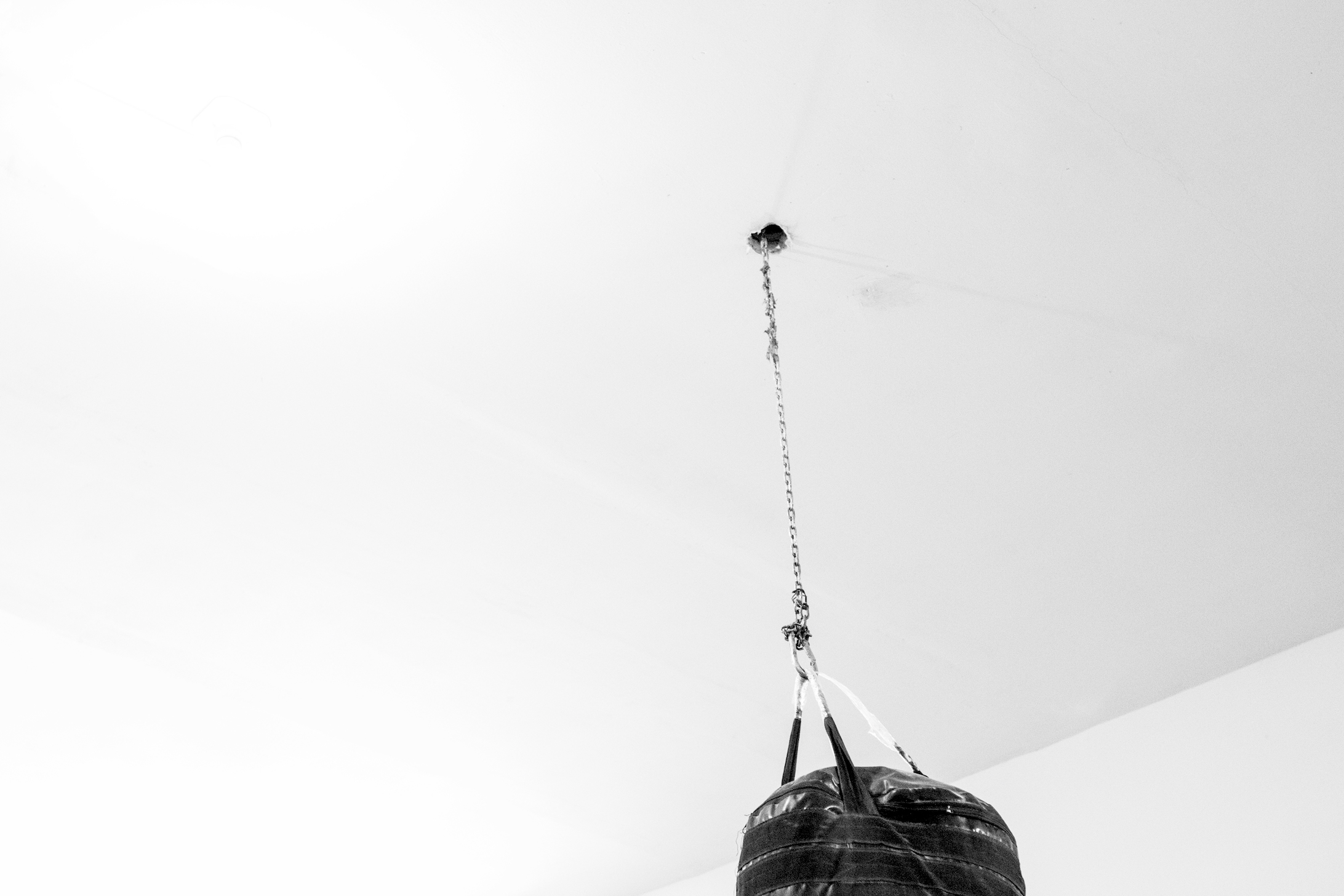 I love everything that I do, whether it's being a trainer or being a steward. I know that in both roles, many people may not notice the work or  may not even know that such jobs exist. But we do it and we do it with love.