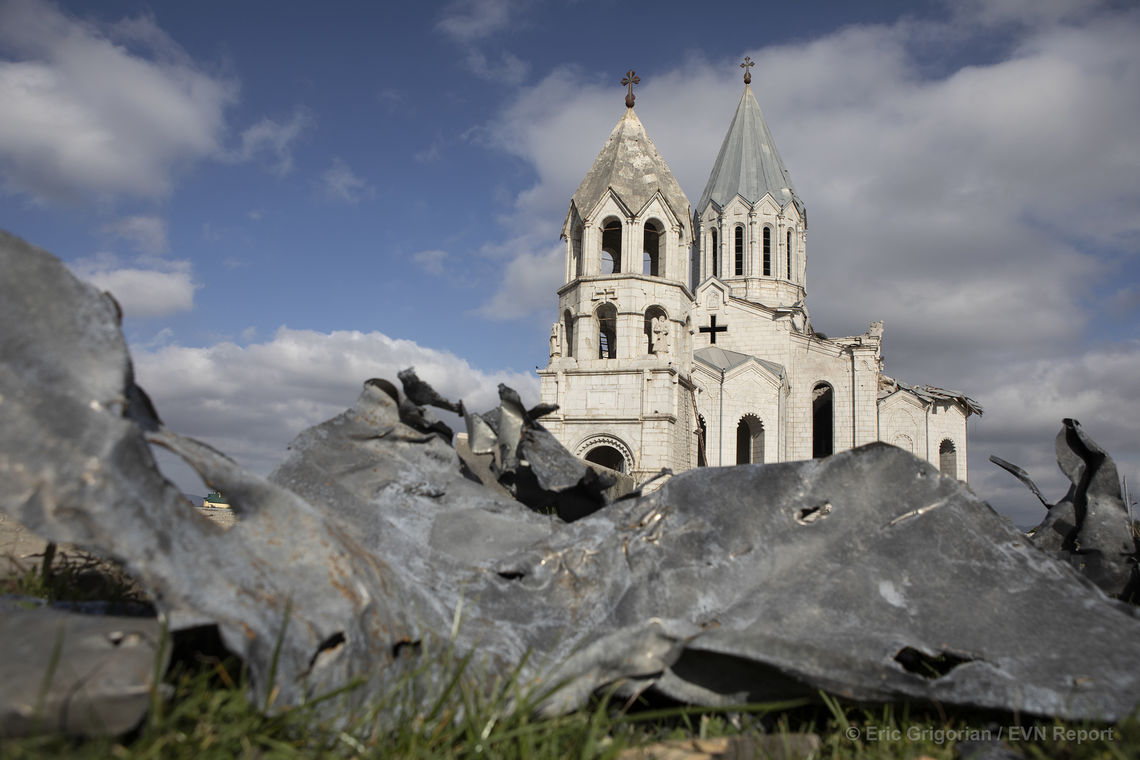 The Holy Savior Ghazanchetsots Cathedral in Shushi was targeted twice on October 8 by Azerbaijani forces, considerably damaging the historic monument and wounding several foreign journalists.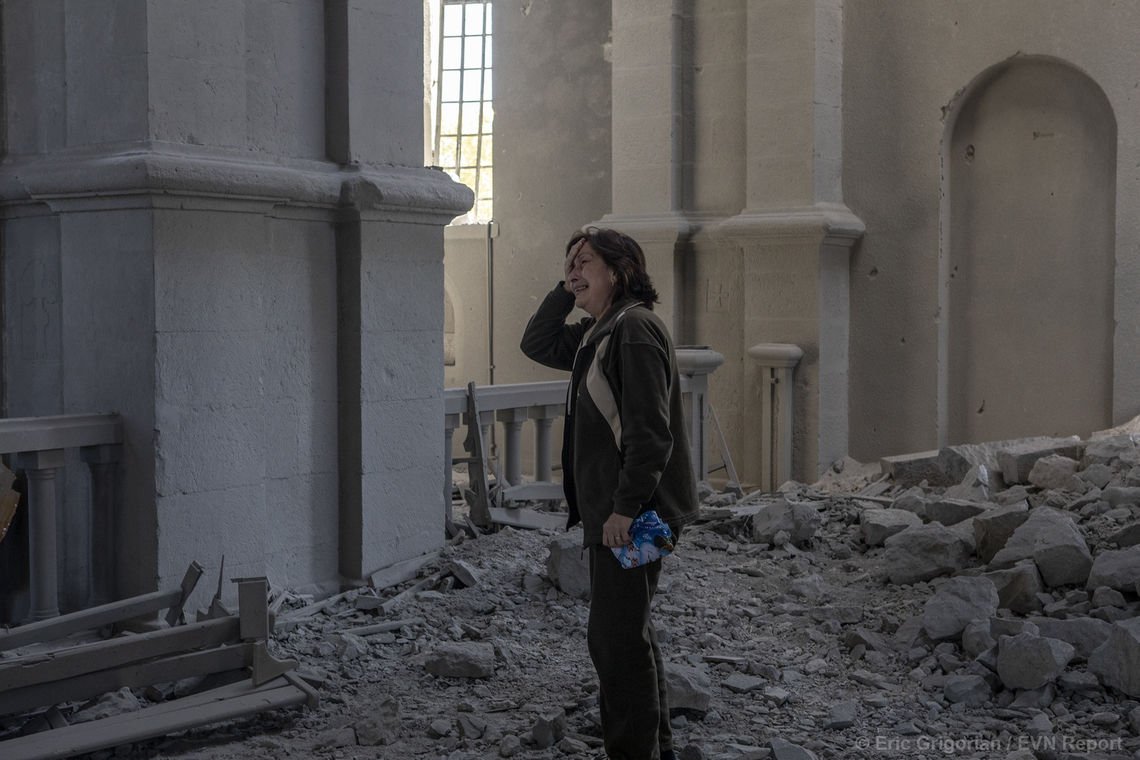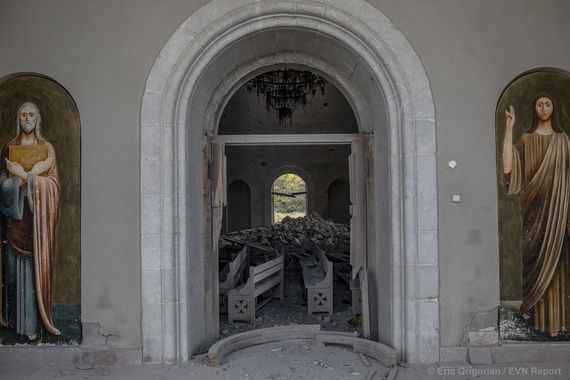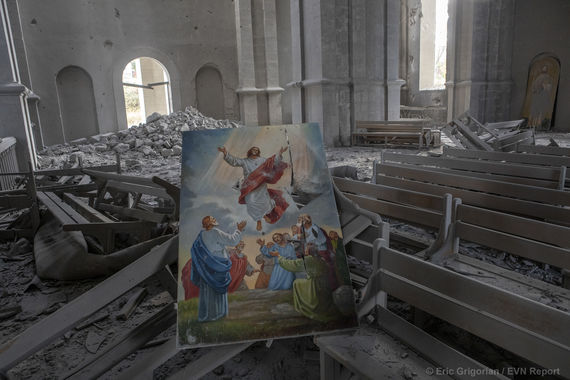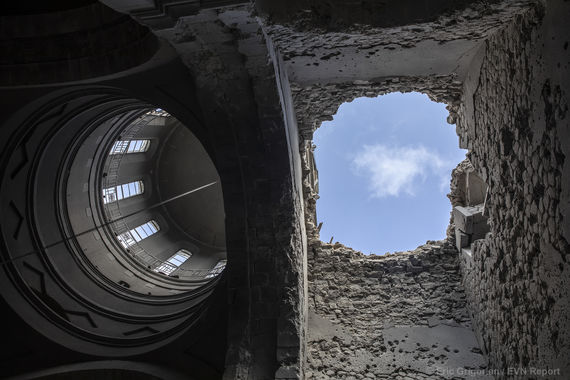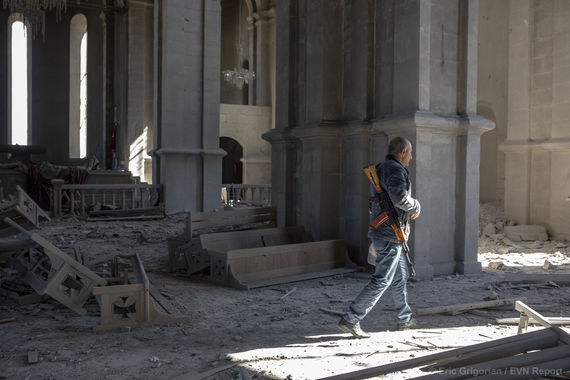 A village in Armenia, near the border with Artsakh, holds a funeral for 19-year-old soldier, Gevorg. This is the second death from the small village since September 27, 2020.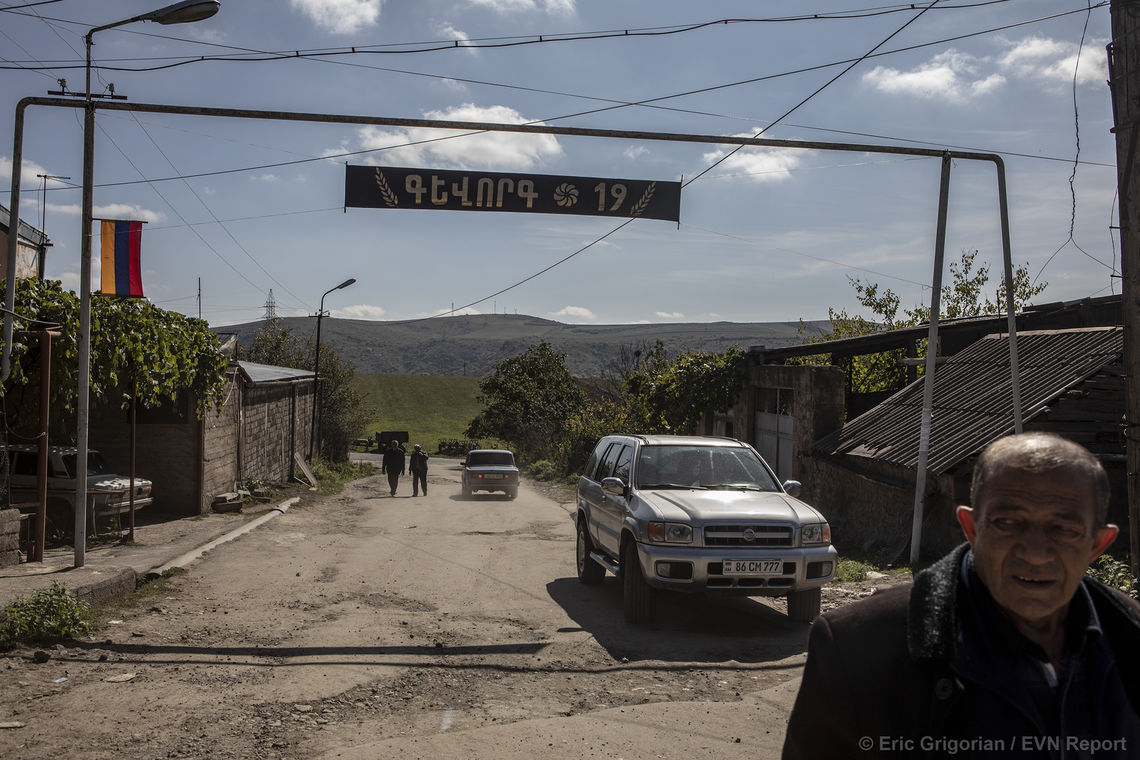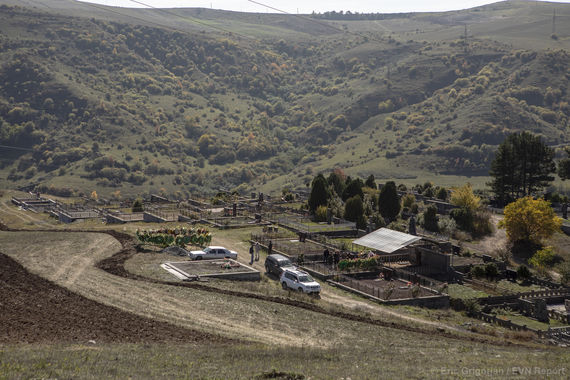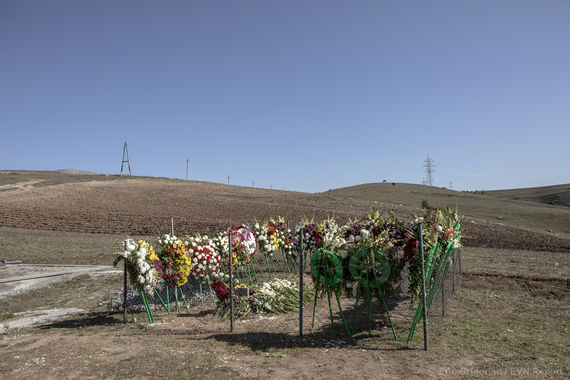 As of October 2, the government of Armenia restricted movement between Armenia and Artsakh to ensure uninterrupted communication and minimize congestion on the roads.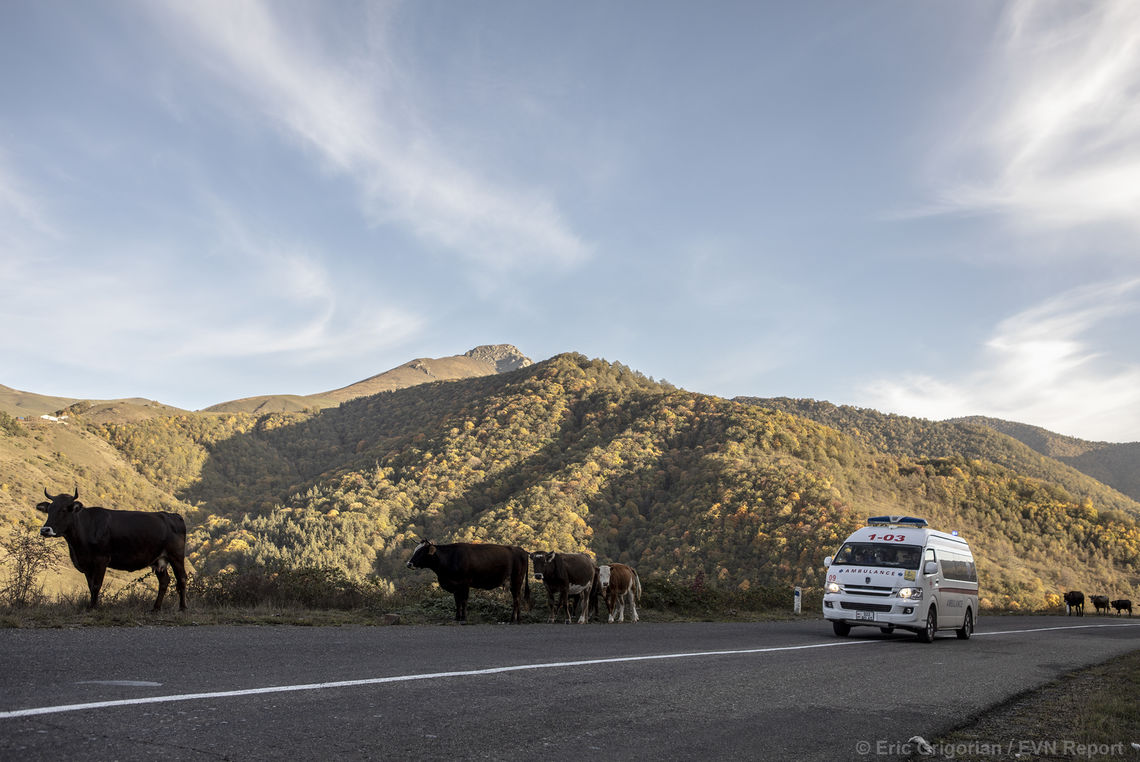 The men are off in battle, and the children taken away from war. The few remaining in the bunkers of Stepanakert are the the elderly, and mothers unable to leave while their children are fighting on the front lines.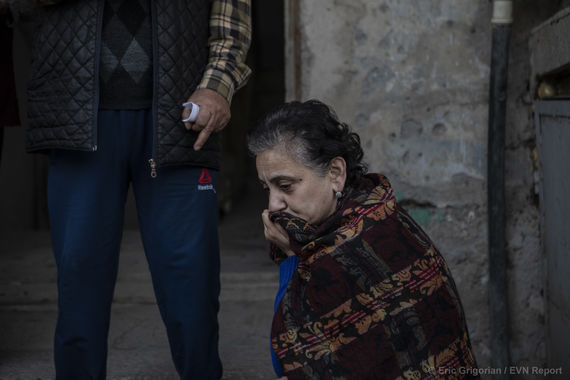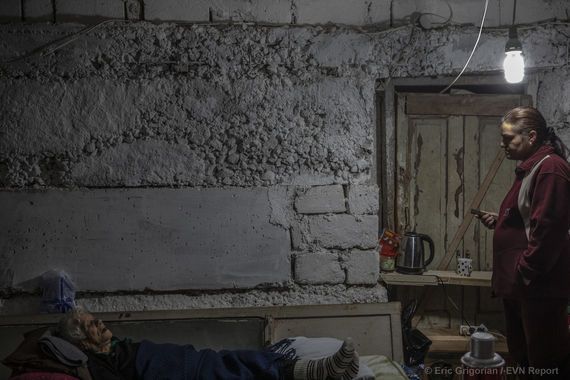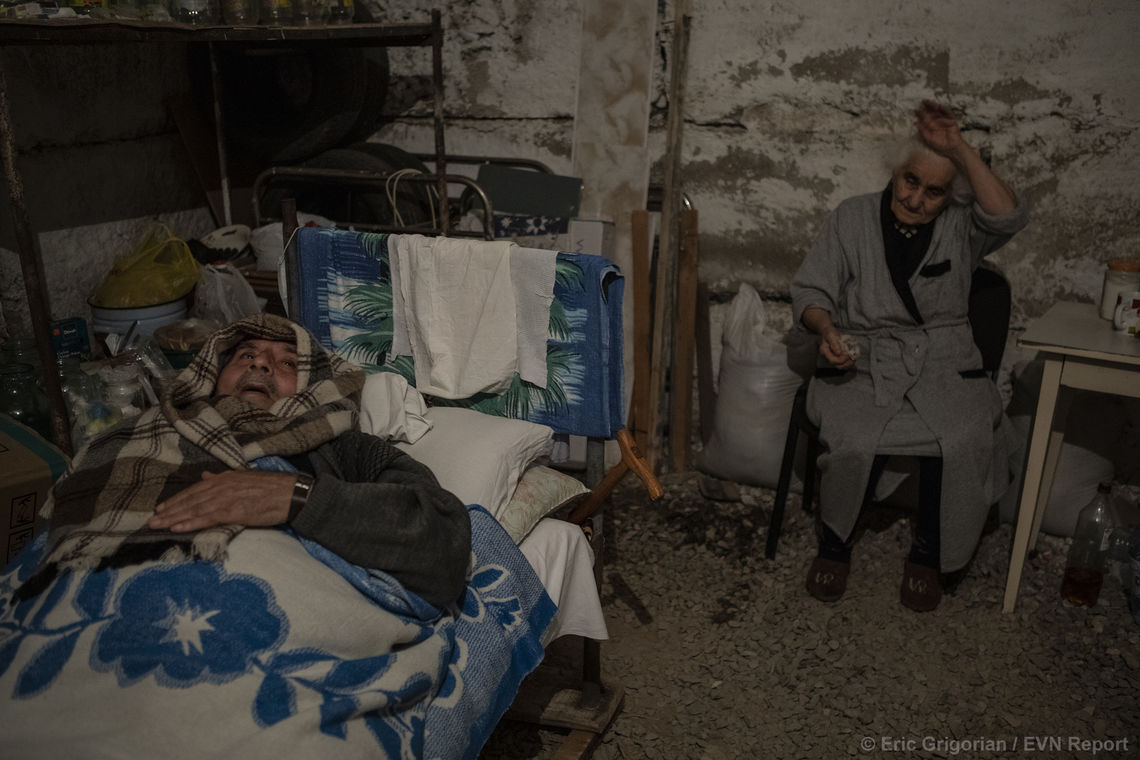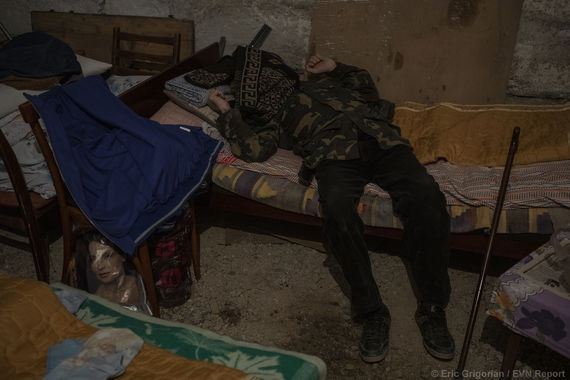 The Cultural and Youth Center in Shushi, Artsakh was shelled on October 7 by Azerbaijani forces. Many who had taken shelter in the bunker under the Center were injured. One person died as a result of the air raid.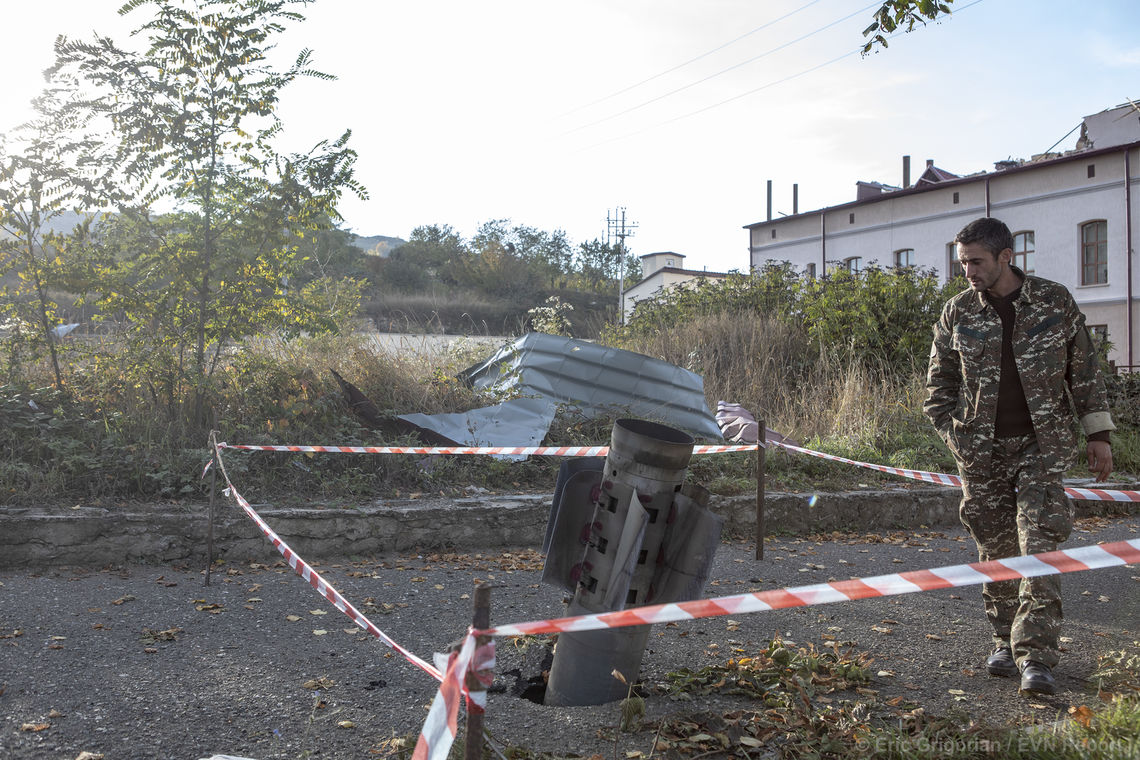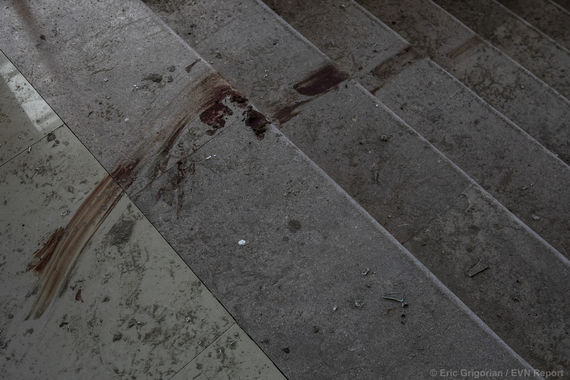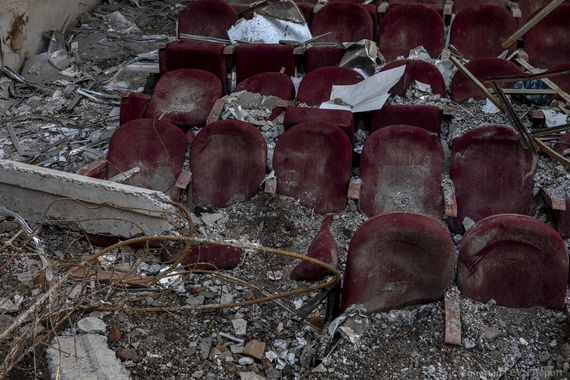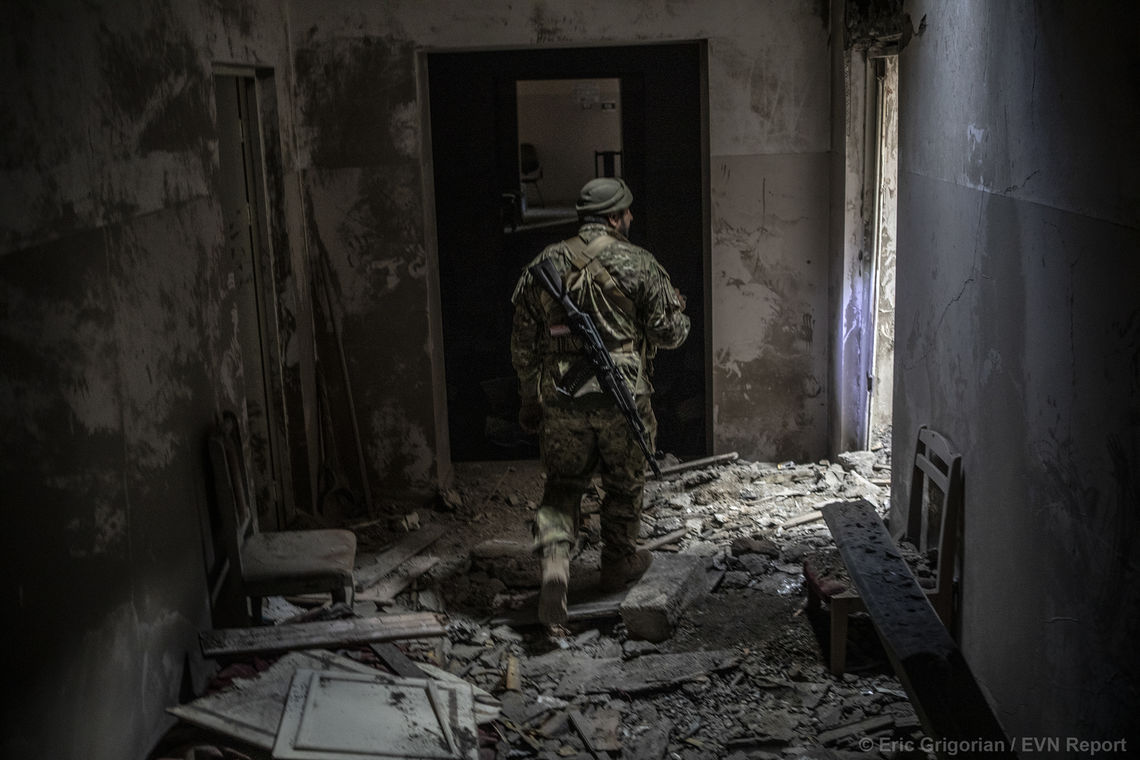 A civilian hospital in Artsakh.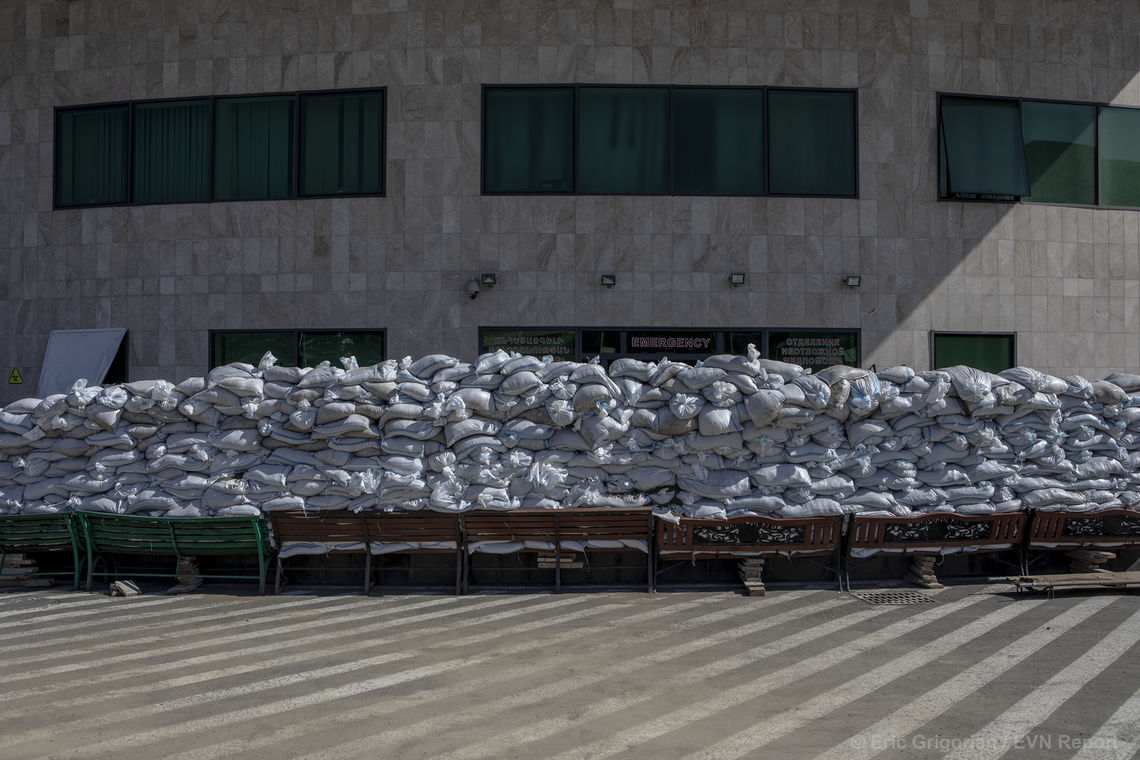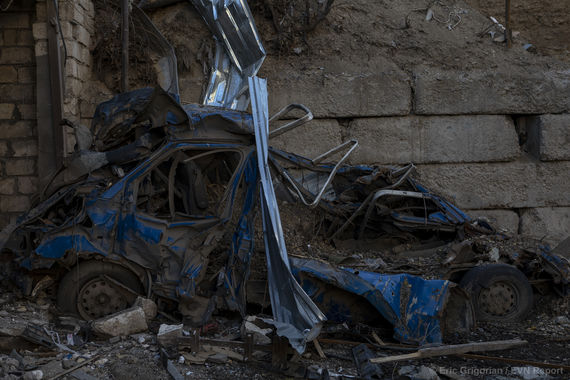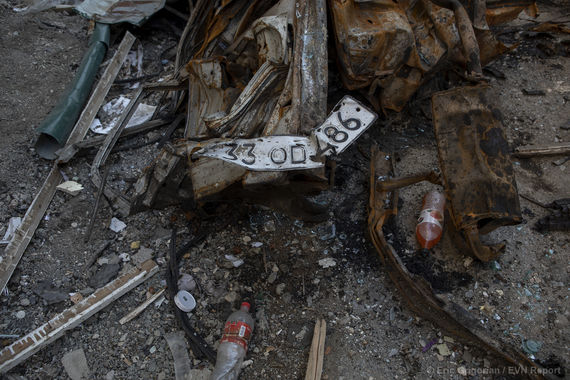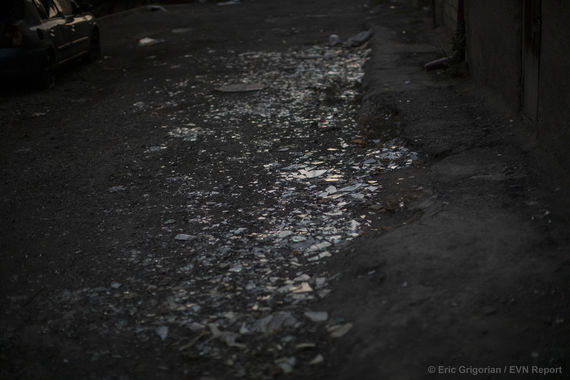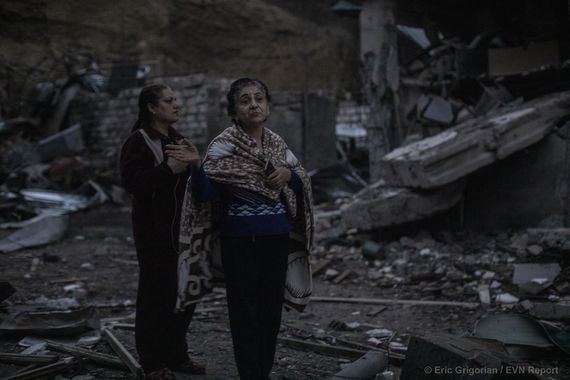 The hospital in Shushi was bombed on October 8, moments after the Ghazanchetsots Cathedral was hit a second time. There were 50 patients in the hospital at the time. Employees of the hospital mourn the deaths of loved ones in the shelter beneth the hospital.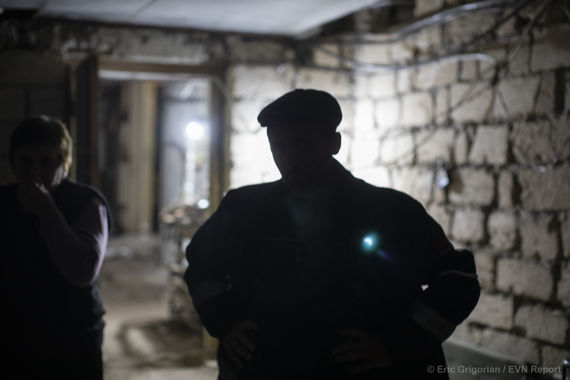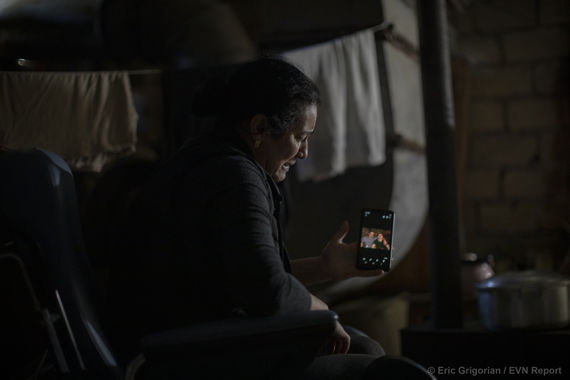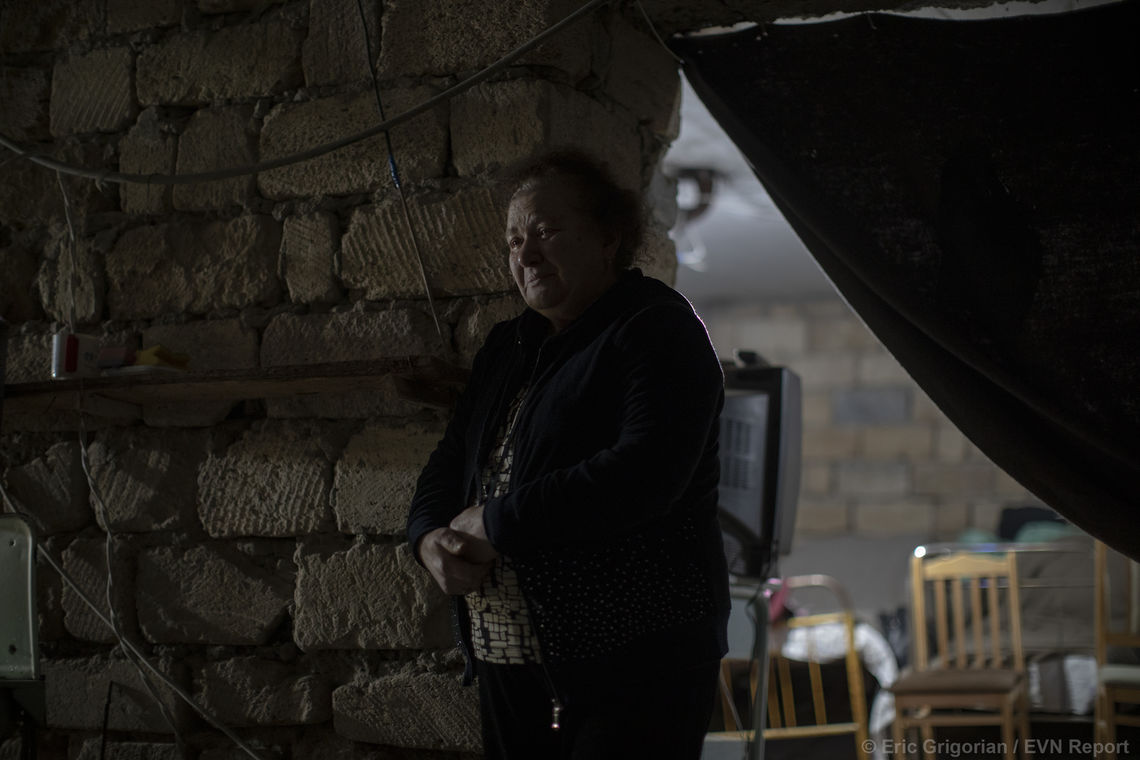 A school in Stepanakert, the capital of Artsakh shelled by Azerbaijani forces on October 5. A rocket hit the inner courtyard of the school, another fell in front of the school and a third one [undetonated] fell in the football field behind the school. No one was injured.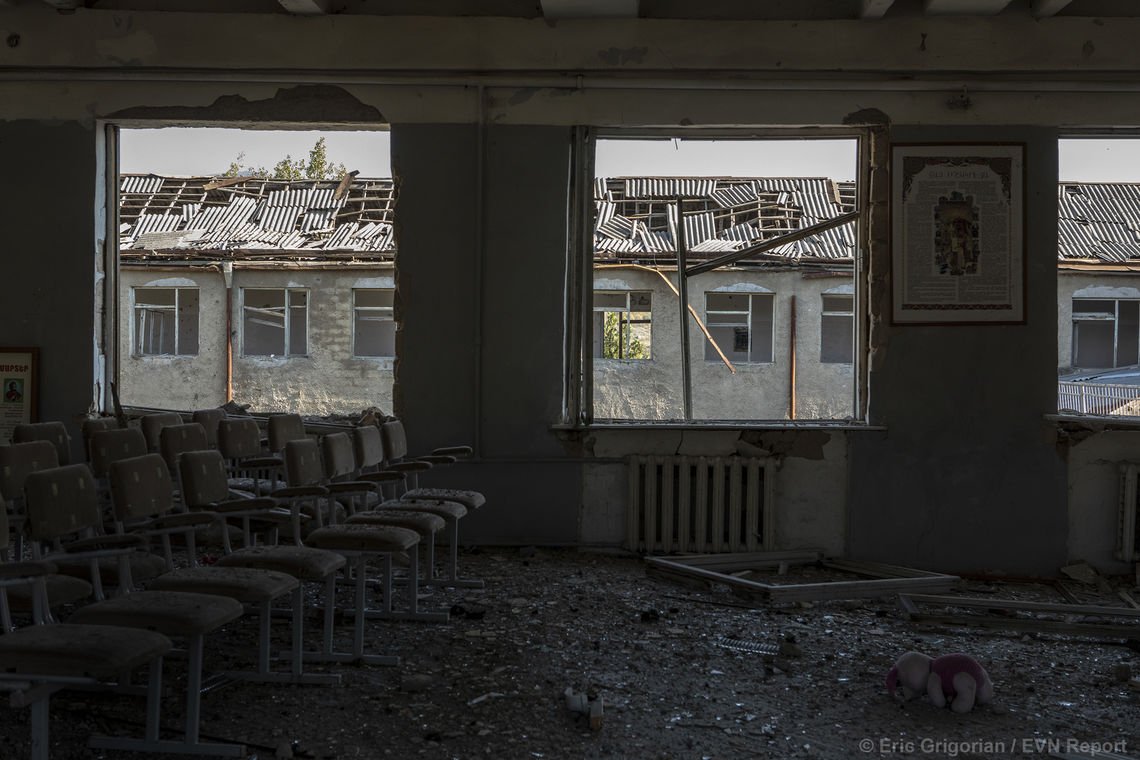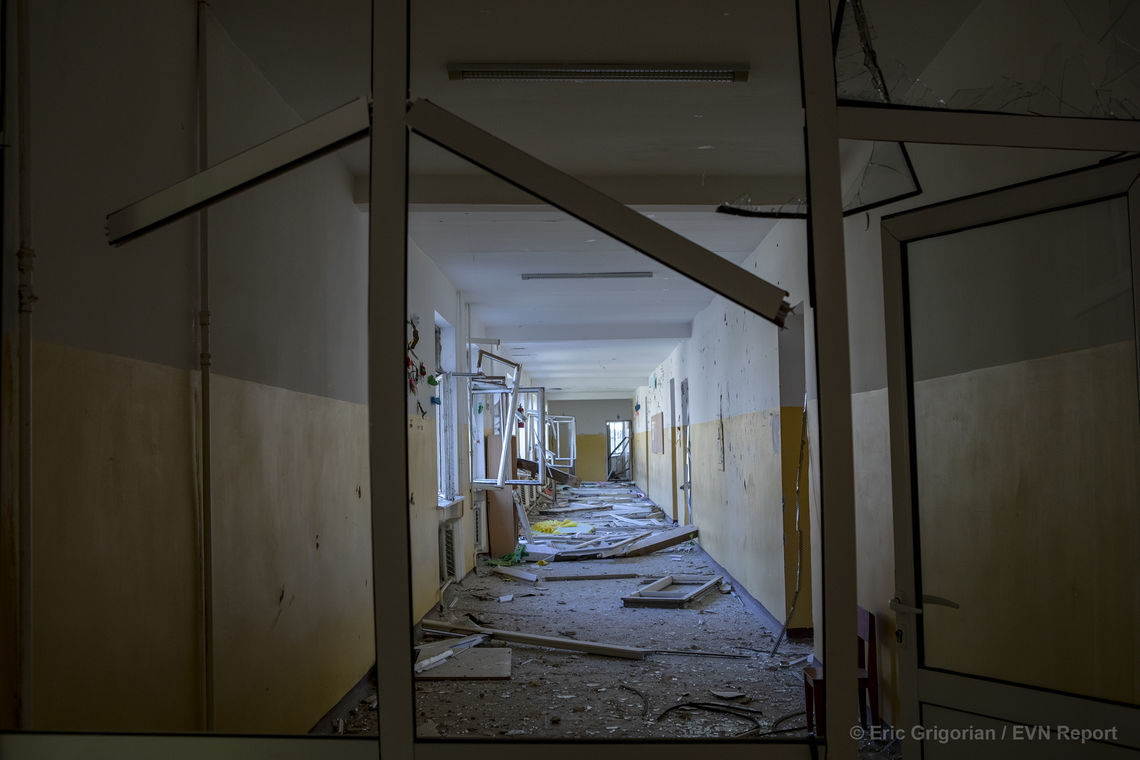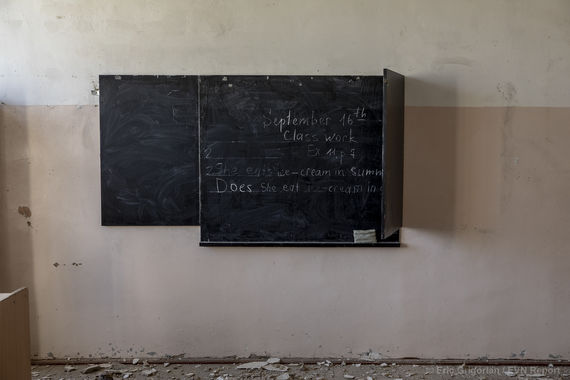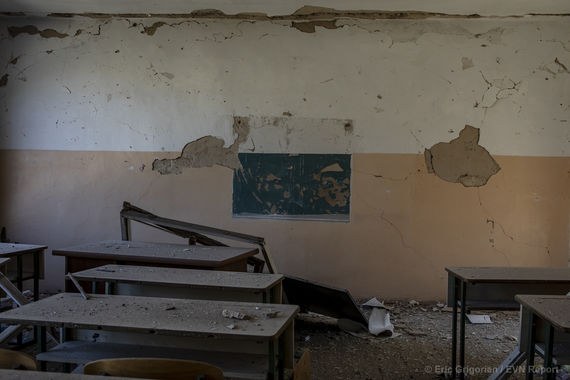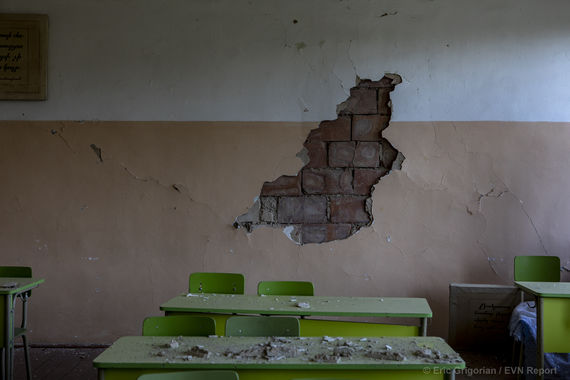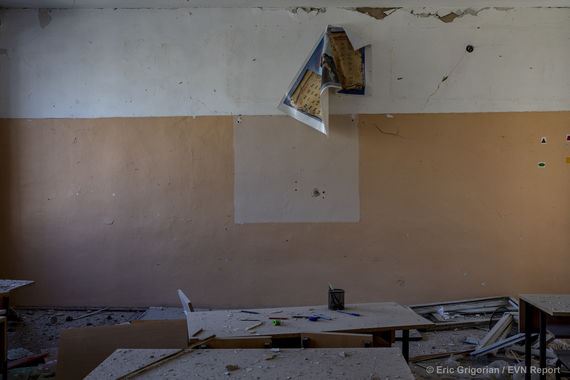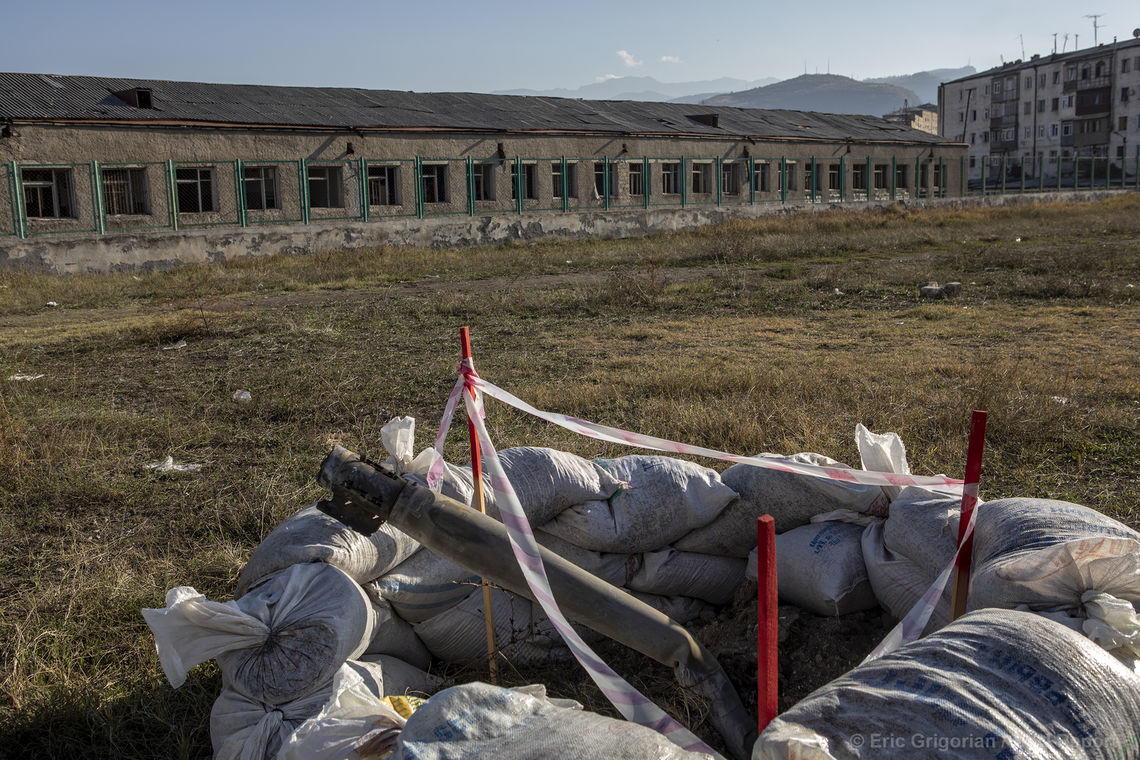 As a few remain behind in Stepanaket awating the end of the war and the retun of their loved ones, almost all children and many in need of medical care have been evacuated to Goris, a town in Armenia close to the border with Artsakh.