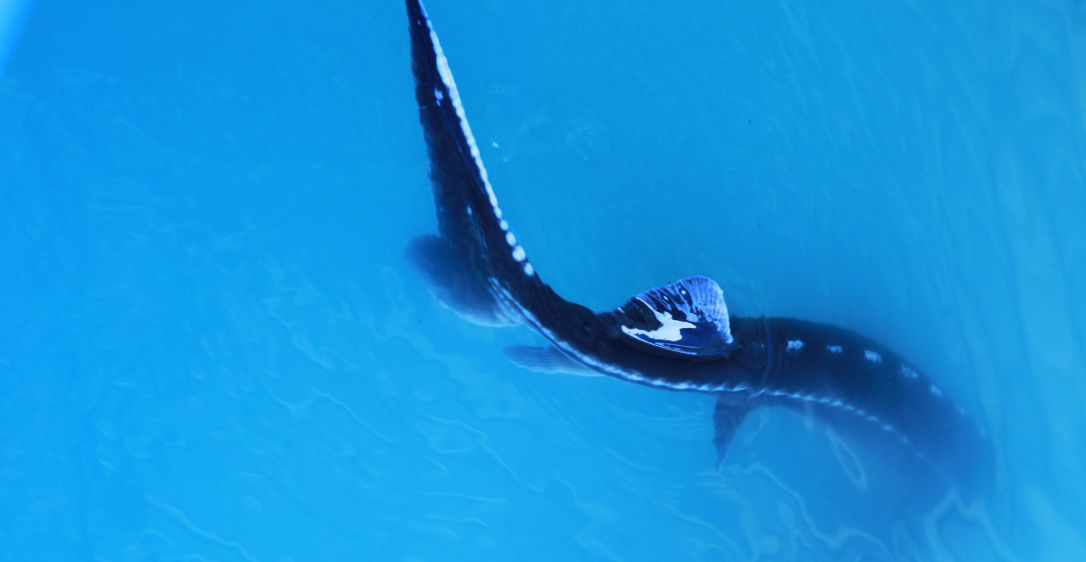 A seemingly impossible venture for Artsakh – producing and exporting one of the most lucrative products on the global market.

While Azerbaijan continues its Caviar Diplomacy thanks to its petro-wealth, Artsakh is set to produce and export the real thing.
A sprawling caviar production facility nestled in a quiet valley is an unexpected sight in this unrecognized state often referred to simply as a 'conflict zone.' While it is suspended in a chokehold of potential war, the Artsakh Republic (Nagorno Karabakh Republic) is slowly trying to climb its way out of isolation and one of the ways it hopes to achieve this is to produce and export 'black gold' to the world.
There is a growing global market for high-quality caviar, which is harvested roe from wild sturgeon. As sturgeon have become endangered due to overfishing, sending prices of the delicacy soaring, caviar farming has become a lucrative business. The Artsakh Republic hopes to capitalize on this demand by producing high-quality caviar from Siberian sturgeon.
The idea for the facility was developed over three years ago according to plant manager Armen Chelyan. With capital investment by some Diasporan Armenian businessmen, the construction of the facility began in 2014. Today, the warehouses – outdoor and indoor – are equipped with 350 tanks and basins that have automated filtration systems housing thousands of sturgeon in different stages of life.
"This is one of the largest projects in the region," Chelyan says. "We currently have 20 employees, but expect that number to grow to 50-60." The facility, aptly named Golden Fish, expects to have its first production of caviar by 2022, hopefully even sooner. "It depends on the quality of water and the climate," Chelyan continues. The plant uses water from the Mataghis reservoir to ensure consistency and quality of the water. Indeed, experts from abroad were consulted to make sure the terrain and climate, including the water were suitable to produce high quality caviar.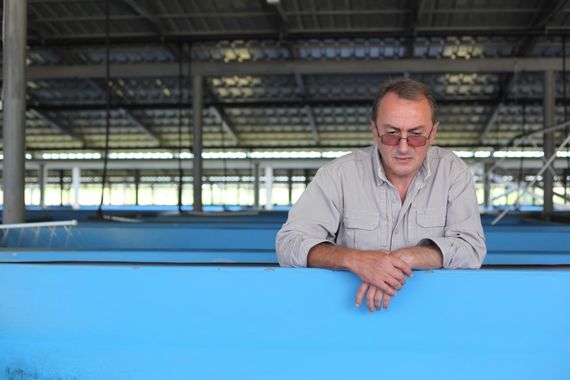 Golden Fish has a hatchery and from the first day that the sturgeon spawn, they are carefully monitored as they grow. They are placed into a variety of water tanks based on their size. According to Chelyan, they import 200,000 fish eggs twice a year. "There will be 20-30 percent loss as they hatch," he says. "Each year, 300,000 sturgeon are hatched with equal number of male/females."
Optimum conditions for growth and health of the sturgeon is critical and according to Chelyan, the sturgeon swimming around in hundreds of basins and tanks are fed a nutritionally balanced diet in a controlled environment. Once the eggs are hatched, the baby sturgeon grow and the females are monitored using ultrasound technology to select those that will be most suitable to produce caviar.
– Sturgeon are toothless fish with a prehistoric appearance often referred as a living fossil because of its few adaptations through the millennia.
– It takes anywhere from 7 – 10 years for a female sturgeon to become mature enough to harvest its eggs.
– The eggs of a female sturgeon are taut and flavorful three days before she is ready to spawn. If the eggs are removed too early, they can be gooey with fat, taken too late, they become too mushy.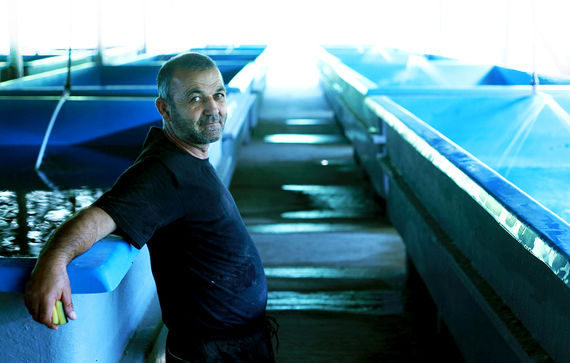 They expect to produce anywhere from 10-15 tons of caviar annually and about a thousand tons of fish meat. Female sturgeon are killed and their ovaries removed to extract the roe making their meat an additional opportunity for revenue.
To date, millions of dollars have already been invested, but as the production grows, more investment will be needed. They expect to export to Europe and Russia and depending on the quantity of the caviar, can expand their markets beyond.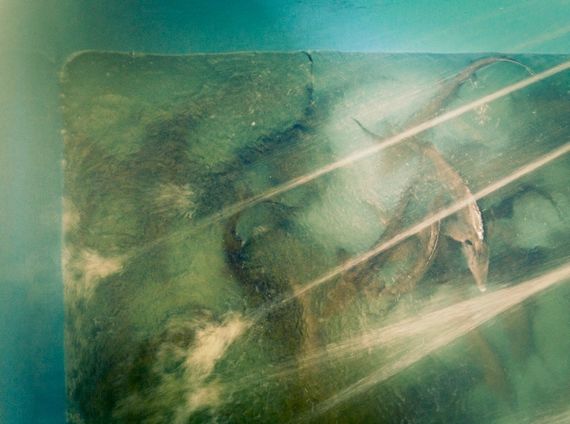 Since 1998, international trade in all species of sturgeons is regulated under the Convention on International Trade in Endangered Species of Wild Fauna and Flora (CITES) over concerns of unsustainable harvesting of and illegal trade in sturgeon populations in the wild.
Traditionally, the eggs of the sturgeon are removed while it is still live. The female sturgeon is slit open, her ovaries removed and emptied of their contents. This practice is still widespread today although newer techniques are being developed to avoid killing the fish to extract the caviar.
A seemingly impossible venture – producing and exporting one of the most lucrative products on the global market –  has become a possibility in Artsakh thanks to the efforts of the government and the financial support and investment by Diasporan businessmen. While Azerbaijan continues its Caviar Diplomacy thanks to its petro-wealth, Artsakh is set to produce and export the real thing.