our work should equip
the next generation of women
to outdo us in every field
this is the legacy we'll leave behind 
"Progress" by Rupi Kaur
The names in this story are not fabricated, neither are the events and certainly not the stories. We did not choose the hero, the hero found us herself, successively, in the right place at the right moment and brought us here to communicate, to discover one another and each other's potential. As writer, researcher Anahit Ghazaryan says, it was "a chain of majestically drawn and planned coincidences."
The First Meeting
One evening, my friend Anna wrote to me saying that they have an exhibition at 4Plus, which I would like. I called another friend and we went to the exhibition together. I had no expectations. As soon as we entered, however, time stopped. I don't remember exactly how long we stayed. I do remember that as the sun set, I was sitting in an armchair in the corner, watching the golden streaks of the sun's rays descend on the portraits of strangers taken by Mariam Shahinian. It was already dark when we left, we wanted to talk, discuss, yet be silent and relive every detail.
I thought to myself: How exactly did Anahit find Mariam?
"I was not looking for Mariam, I didn't know about her, she was the one who found me," explains Anahit Ghazaryan. "There is a curiosity in you, which drives you to experience everything, especially when you are in foreign country․"
"It was 2016, I was in Istanbul, on Istiklal Street, it was autumn, and it was raining. There was a 'Walk of Remembrance', during which they introduced the sexual and cultural minorities living in the Beyoğlu district and sought to tell their untold stories to 'silent' people.
"I participated in the Walk of Remembrance as a bystander. I joined the group late and could barely understand what was happening. I only remember standing on the tram lines and listening to a Turkish scholar talking about an Armenian woman, and barely caught the following words: Mariam, Shahinian, Turkey's first professional female photographer. A name in the air and a picture in the hand of the narrator, an infinitely charming image of a little girl, her fingers intertwined, looking straight at the camera, with her hair spread out like sheets, her luck wide open.
"I remember the rumble of the tram lines under my feet and the news that precipitated amazement, joy and sadness. That physical rumbling caused a minor earthquake in my consciousness as well: why did I not know about her?" 
-Anahit Ghazaryan, research notes, 2021
Mariam Shahinian, the first female professional studio photographer in Turkey, was born in 1911 in Sebastia (present-day Sivas), in a wealthy family that engaged in the trade of grain and cattle, had flour mills and large farms. Mariam was the eldest child and had three younger sisters and three brothers. Her grandfather, Hagop Shahinian Pasha, was Sivas' representative in the first Ottoman parliament in 1877. The Shahinian family was one of the few in Sivas who survived the 1915 Armenian Genocide thanks to her grandfather's position. After moving to Istanbul with her family, Mariam's father Mihran's hobby—photography—became the only way to earn money.  
Mariam received her primary education at Esayan School, then continued at Sainte Pulcherie High School for girls, but did not graduate․ Following her mother, Tigranuhi's death in 1936, the family fell into financial hardship. The limited financial resources were used toward the boys' education, while the girls had to help their father in the photo studio and with the housework.
Mariam Shahinian began taking photographs at the age of 25, and starting from 1937 she headed the studio, took care of the family's financial situation, her brothers' education, and worked until 1985. Without a break. Almost five decades. Half a century.
The Beginning 
Anahit Ghazaryan found Mariam and Mariam found her. 
What now?
"I, too, am very interested in photography, it is a very appealing medium for me, especially nowadays when it is everywhere and so popular, very challenging․․․and then suddenly I found Mariam, who was completely in the sphere of my interests: a woman, a photographer․․․ Sometimes, when you see someone, you do not know who they are, but you know from the very first moment that this person is going to be an important one in your life. I had that feeling. She was so fascinating, I didn't have to do anything. I decided to do an in-depth study myself, to publicize Mariam Shahinian's life and activities."
-Anahit Ghazaryan
In 1994, while Mariam was still alive, the new Turkish owner of the studio left the photographer's archive, about 200,000 images, next to a garbage can. Etvart Tomasyan, the director of Aras Publishing House in Istanbul, saved it from a permanent loss. He later digitized 70% of the glass plate negatives; it is unknown where the rest is. Twenty-six years later, in 2011, Tayfun Serttas published the book "Foto Galatasaray: Studio Practice by Mariam Şahinyan", with Aras Publishing which includes a part of the archive.
"I found and bought the book. I also knew that in the same year, 2011, Tayfun Serttas had an exhibition entitled 'Foto Galatasaray' at the Salt Research Art Center. On the exhibition poster he wrote his name in large letters, not Mariam's. While her archive was found after so many years, during the very first exhibition, she remained in the shadows again. I felt injustice, I realized there was something here that I had to take care of, my knowledge of it obliged me to do something.
"After returning to Armenia, I continued to study her life and activities, however, in vain."
-Anahit Ghazaryan
"There is nothing about you in the bibliography department, in the scanty literature related to photography, or in the press, Mariam Shahinian.
"Woman, who were you? What is this silent existence…?
"I am sometimes shamefully tired when I am confronted by your anonymity during my research.․․"
– Anahit Ghazaryan, Yerevan, February 2018
"I participated in various conferences. One of them took place in Michigan. Before leaving, I met Hasmik Knyazyan, and we decided to go on the trip together. In Detroit, her girlfriend and her husband had an Armenian friend from Istanbul. We quickly called him, and what happened next is just unbelievable – he had a lot of photos because his mother used to take him to the same studio every year to be photographed. It was a chain of majestically drawn and planned coincidences and events. I thought, if I met someone in the United States, then I should go back and find others. Such a simple idea, but you do not have that thought, you have to go a long way to reach that thought, which then gradually grows in you becoming a topic.
"I went to Istanbul again with a clear decision to collect my 'Alternative Archive' and started looking for people and pictures. There are more than 80 antique shops there. I made a list and visited them every day. In one place, for example, I was told that they had nothing from Mariam's works, but I decided to look for it on my own and suddenly I found it. It sounds like a crazy idea, but during the first half-hour I found a picture. The pictures were cheap, they cost pennies. I was thinking how cool it would be for the exhibition to be in Armenia."
-Anahit Ghazaryan
The Persistent Journey
"When I was in Istanbul, I had no idea how to search, but as a result of a number of decisions it worked. For example, when you decide not to be offended, in case you are being insulted, you have your agenda and being offended is not part of the agenda, you have to be determined, you know what to do and the rest is insignificant. What is important is your decision and purpose.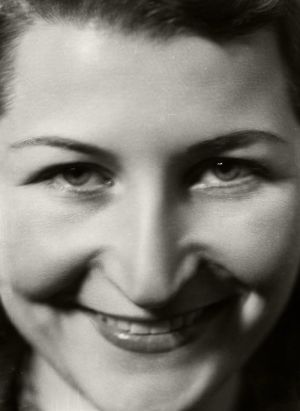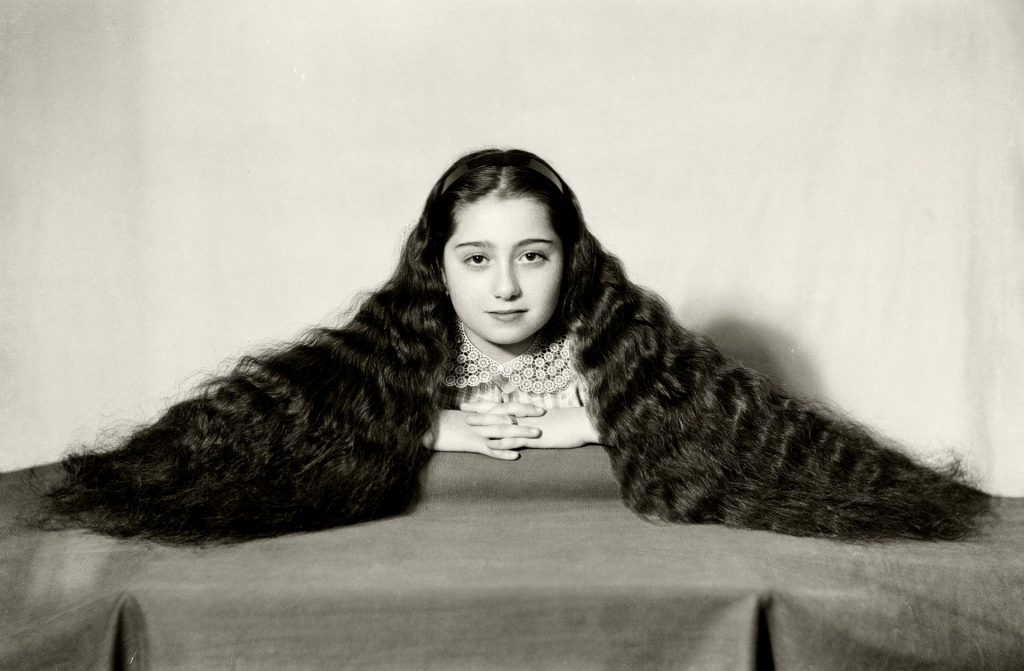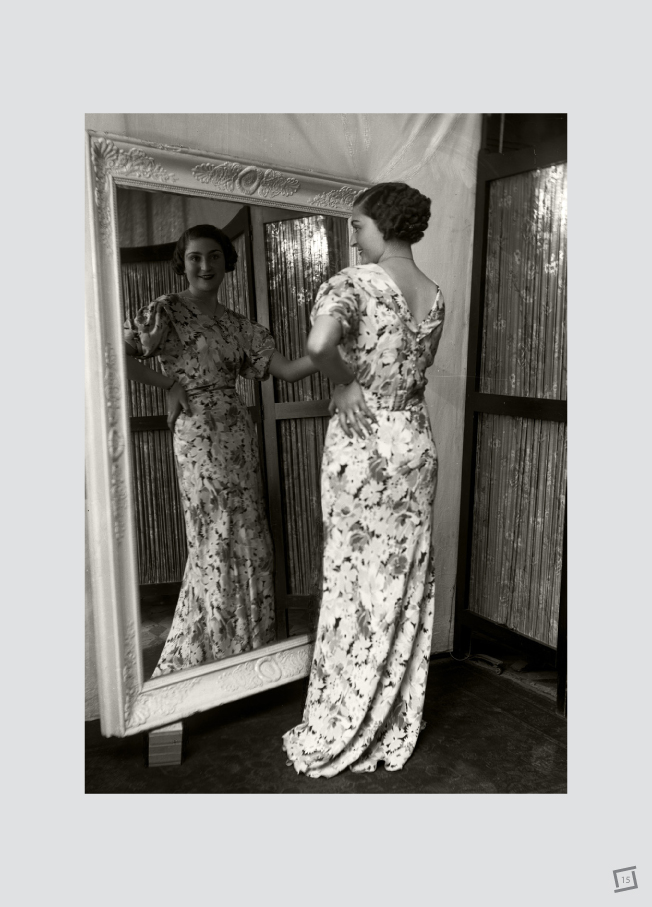 "I kept telling myself that I am already here, and I must spend every day productively – what I have done, who I talked to, how many antique shops I have visited…There was not a day that I did not do anything. There was a stubbornness, I would sit down and say to myself that I would find it.
"Do not pay attention to what they will tell you, how much they will not believe you, how much they will say 'you will not find one, but go on, dear.'"
-Anahit Ghazaryan
Witnesses
Those who have been in her studio say that Mariam Shahinian spoke little, but in a very kind and sweet way. She was self-contained, fluent in Armenian, Turkish, French and Italian. At home, she was demanding and strict. She was close with one of her brothers, Vruyr Shahinian. She never married nor had children.
She did not like to be photographed. All that is left is three passport-size photos and one family portrait. From the first day of work, Mariam wore an apron and gloves to protect her clothes. She always had short hair, was especially attentive to visitors' hair, and sometimes styled them herself with a comb she kept in the studio.
"The approach of being a conceptual artist is obvious in Mariam's shots. We do not see many objects, the aspect is restrained, unchanging, there are positions that she has used constantly, like in front of a mirror. The mood changes, people change but not the objects․ The style comes from the person, not from objects.
"To paint for 50 years means also retouching, printing, working with chemicals, as a result of which she had hand allergies and eye pain."
-Anahit Ghazaryan
Even though color photography and printing were already available in Turkey at that time, Shahinian decided to continue the tradition of black-and-white photography. The photographer signed her work under different names: Mariam Şahinyan, Meryem Şahinyan, Mariam Şahinoğlu, Meryem Şahinoğlu.
During the last years of her life, she often used to say that she was very tired.
Appreciation
"Speaking of Mariam and her activities….Women were so undervalued that they did not value their own work. The fact that Mariam Shahinian simply left her archive and walked away…Why is that? She did not think that her work and legacy was important.
"Robert Hattejian, the editor-in-chief of the Istanbul-based Marmara Daily, told me that it took years until he found out that the famous Shahinian brothers, who had made a great contribution to national affairs and community life, had a sister." 
-Anahit Ghazaryan
The Tradition of a Female Artist
"When you do something, such as photography, your source of inspiration is other photographers, mostly men, famous ones. There are books, programs, and movies about them, and you seem to want to see yourself in the sequel. There are different identities: an Armenian identity, a female identity, and that female identity, no matter how much you understand and have a dialogue with male thinkers, the connection with a woman on one level will be better. She can feel what you have felt, you can read and say, 'Gosh, I know exactly what you are saying.' That tradition, that there were creative women before you, and you say – she existed, I exist, and I will inspire someone else too. When I see a woman working with the image, and doing her job well, I can perceive myself through her as well."
-Anahit Ghazaryan
Women, Trust
Nazik Armenakyan, co-founder of the 4 Plus Documentary Photography Center, speaks about Mariam's photographs, and how the images she produced often revealed her gender.
"It is an internal connection that is naturally given. Theoretical research shows that women's photography is much deeper, because they have more access with a number of subjects, for example, when photographing women, more opportunities open up for them. Nature allows us to do this with emotions. This does not mean that women are better photographers, I do not make a special distinction between male and female photographers, but after working in photography for so many years, I have felt that there is something much stronger and that is the inner connection.
"It is surprising, for those years, in a small studio, how women could be so open in front of a camera, as if they are looking in a mirror, at themselves… Women understand each other better, but it is also about trust. People rid themselves of shackles there and were able to 'undress', which is not easy. Why do people not like to be photographed? Because they see themselves, not in the mirror, but as who they are and what they really are. People need to trust you to allow themselves to be photographed by you. Permission is not a simple thing, it cannot be with an application, a letter, when a person allows you to go to his house, allows you to take a picture․․․ Photography is a very intimate process." 
-Nazik Armenakyan
"When I saw the famous picture of a little girl in Istanbul, it was a shock, it was different, it was the approach of a woman who noticed the subtleties, through which she transported women to another world. Surely, when you stand in front of a man, you would have a different look under his evaluative gaze. But you are not an object in front of a female photographer, you do not put extra effort, which would spoil the moment, the shot.
"I think if Mariam had a portable camera, she could take out the Istanbul we know, Ara Guler's Istanbul, we would see it from a different angle. Yes, those are great photos, but they are a man's approach. Can you imagine what kind of world Mariam would bring that Guler did not see, did not feel, did not bring? What Guler did, Mariam did from the inside." 
– Anahit Ghazaryan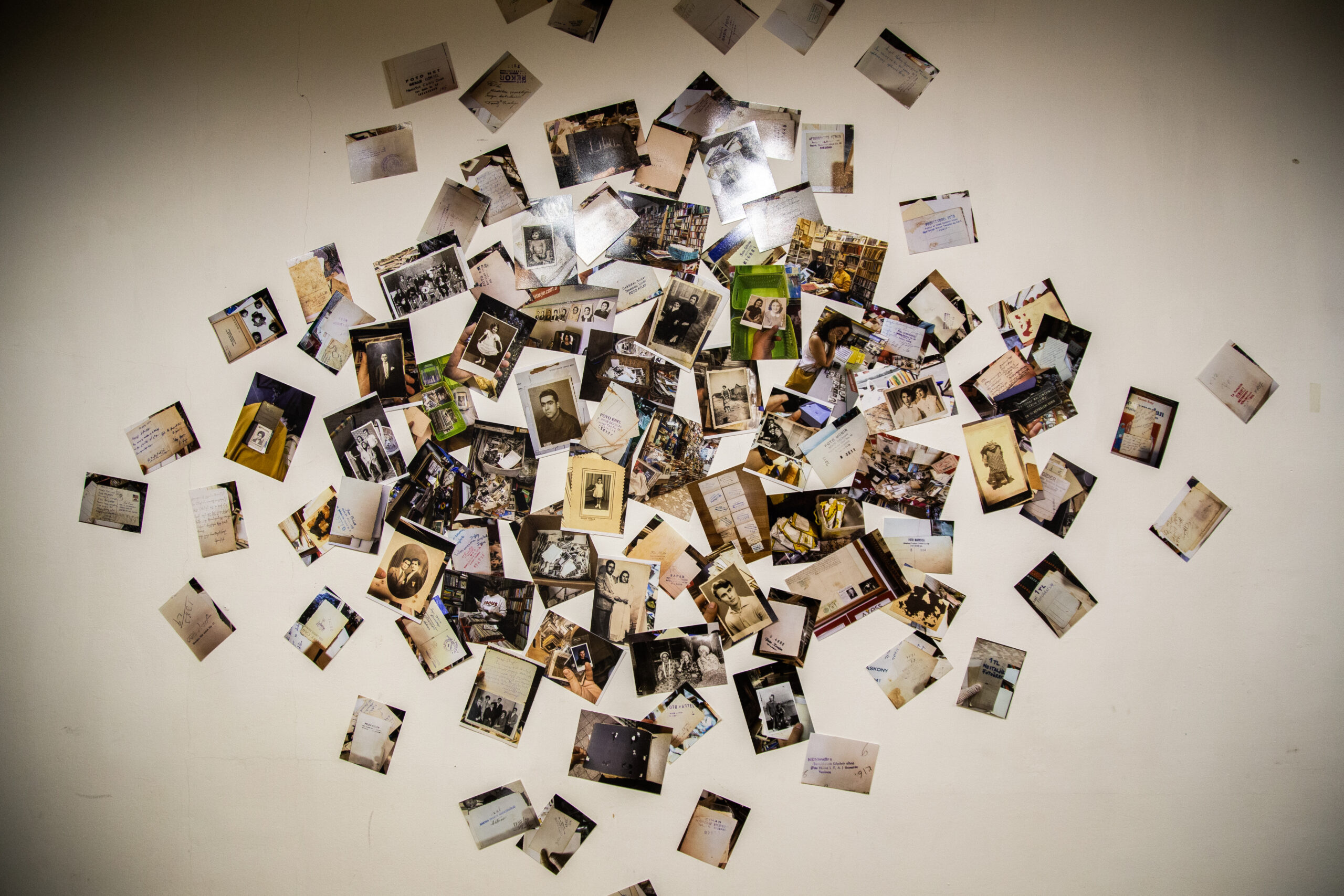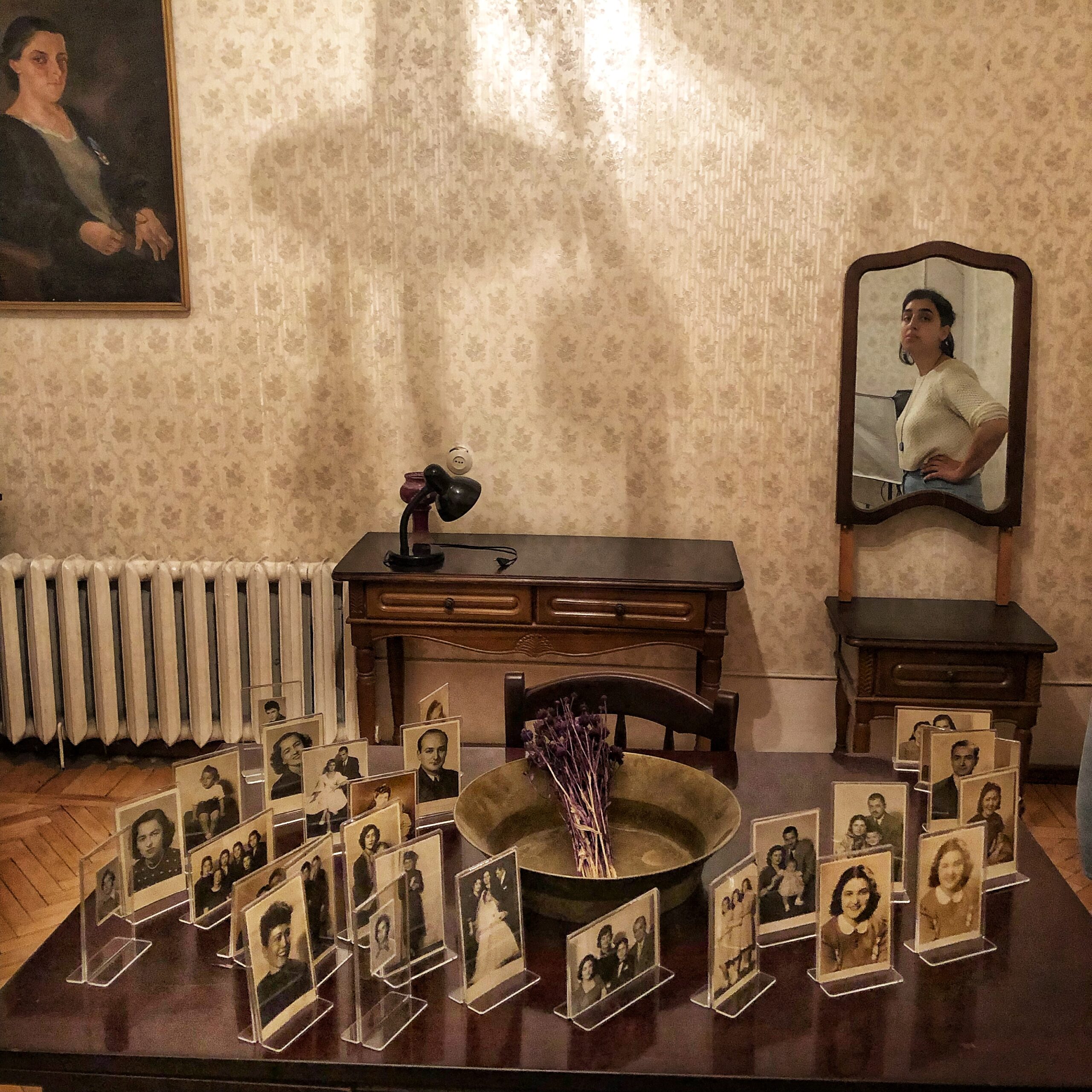 Mariam's main clients were Muslims from different social groups. It was easier to go and be photographed by her than by a Turkish man.
She photographed children, girls, men, homosexuals, families, blacks, the elderly, monks. And more significantly, mostly women, probably since they could take off their headscarves only in the presence of another woman. Thanks to the photographer, they seem to become open, free, and independent for a moment, getting rid of everyday shackles and laws.
"She treated minorities equally including people of unconventional sexual orientation; she had the open-mindedness to see people in all their own forms," says Anahit.
Living Room of Images
In October 2021, Mariam Shahinian's first exhibition in Armenia opened at 4Plus. The photos of the "Alternative Archive" collected by Anahit Ghazaryan during her research were presented. 
Nazik Armenakyan says that she had heard of Shahinian but only in passing. When Anahit Ghazaryan began her research, and suggested an exhibition at 4Plus, Armenakyan immediately agreed because they focus on women's stories.
"There are things that happen at the time they're supposed to and we should allow the process to mature. It was a very important exhibition for 4Plus and for us that it opened here, in our center, in this apartment, this informal, non-institutional, but small, friendly environment, as one could imagine, happened to be Mariam's studio. She raises many questions with her photography: demography, gender, culture, style, politics․․․ In her simple studio, she was able to capture such stunning shots during that period when it may seem that photography was not so developed."
          -Nazik Armenakyan
The Concept
"The concept of the show was clear to us, it had to be very intimate, so people would be able to go close and touch․․․ There is this notion that an exhibition usually takes place in a large hall or gallery, with exhibits hanging on the walls, right? You should not be afraid to choose another concept. Anahit wanted the reverse sides of the photos to be visible. We suggested placing them on the tables, dressers as people used to do in their houses. Using this approach emphasized a vintage style. We decided to leave the lighting as it is, after all, when people put photos on tables, they don't think about lighting. Anahit's friend Christine, an architect-designer, helped with the display, Piruza (Piruza Khalapyan, photographer, 4Plus) developed the diary of the photographs and our experience helped us to visualize how the material could be displayed.
"Many people knew about us, but did not know what we were doing exactly. Mariam became that bridge between us; they started looking at our space in a different way. It's very important for us, because at first, they may think 'oh, those women, they have come together with their problems,' but you continue on your path, showing what a fundamental photographic center it is. Mariam showed that everything was right, she opened new opportunities for us. Nothing happens for no reason; when people make an investment from within, when there is a desire, love, work and yes, cooperation, something good happens, it cannot fail."
           -Nazik Armenakyan
The Power of Cooperation
"At the beginning of my decision to listen to all of you on this topic, I set out to create a possible atmosphere of cooperation, it was not just about communication, talking to each other or giving advice as representatives of different fields, but to cooperate, there is something in it, more practical, which creates a unique connection of trust and communication."
– Anahit Ghazaryan
"It is one thing when there is one name, it is another thing when several names are connected, there is much more power there. And yes, our future is that cooperation. We are all women in the team as well, we cooperate every day, and the way to do that is very simple: talk to each other, listen to each other." 
         – Nazik Armenakyan
The Skepticism
"We founded 4Plus with women. We have all faced skepticism. We live in a country where it is very difficult; men can have a profession very quickly and it is considered normal, women have to prove for a lifetime that they can do the job.
"At first, I used to get a little upset, not a little, a lot, then I tried to accept it as a challenge: the more they tried to hurt me, the more I realized that I was doing something. We just have to find that strength inside. When you believe in what you do, you carry on."
         -Nazik Armenakyan
Opportunities and the Future
"We, the women, must open up opportunities for other women, at least by helping each other. We do not use the potential of women properly in different spheres, including in rural communities. I often go, take photos, communicate, I feel that they have something to say, they want to share. The problem is in the proper management of resources. And for that, we need an institutional approach. 
"Mariam is the second female photographer who brought something new after my experience, a completely new, strong influence, and I am very happy that she is Armenian, the first was Diana Arbus, whom I still admire. I did not know Mariam, but we seem to have the same attitude toward people. Sometimes it feels like she is by my side, I still should take time apart from this public exhibition and learn more about her. I am sure we will still work on this topic."
-Nazik Armenakyan
For Anahit, the story also continues: "I am planning a new exhibition in Gyumri, then the publication of an album with memoirs attached, and a documentary," she explains. "I plan to bring the topic to the academic level of study, something that many people in Turkey are already doing."
Everything in Its Time
Mariam Shahinian handed over the "Galatasaray" studio in 1985, helped the new owners become familiar with the studio for a few months, and left it behind including her archive. She never turned back. But she did not finish the legend of her as the first professional studio photographer in Turkey. Perhaps it was to bring together so many unique, hard-working, professional women today, who will rewrite her story and her work and in doing so, discover new layers in themselves. 
Mariam Shahinian died in 1996, at her house in the Sisli district of Istanbul. She is buried in the Sisli Armenian Cemetery.
Sources:
-The research diary of Anahit Ghazaryan,
– Akanjogh Podcast
–
"Foto Galatasaray: Studio Practice by Mariam Şahinyan",
Tayfun Serttaş
, 
–
Aras P
ublishing House
(arasyayincilik.com)
–
"History of the photography," Ivet Qajaryan
–
Istanbul Kadin muzesi /
www.istanbulkadinmuzesi.org
Special mentions: 
The website dedicated to Mariam Şahinyan – Mariamshahinyan.com (by Nooneh Khoodaverdyan).

Visuals of printed materials by Hayarpi Hakobyan.