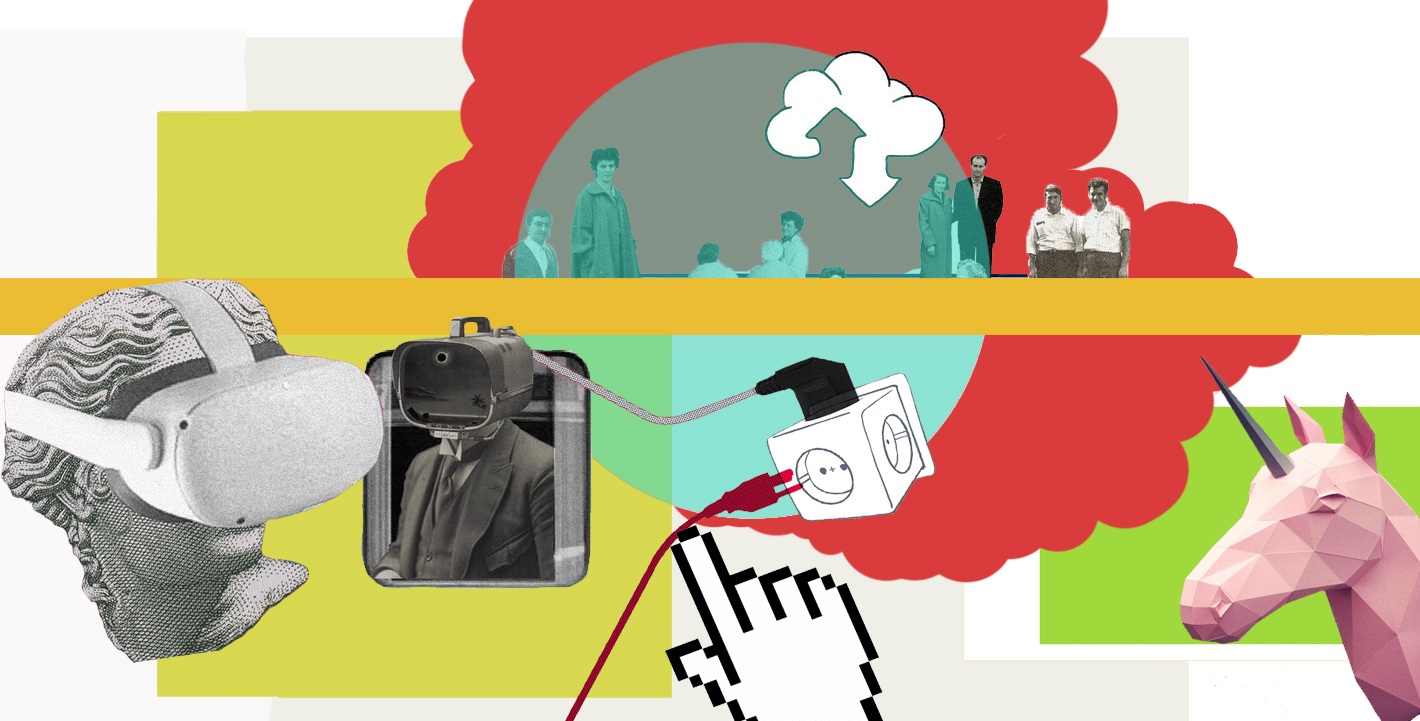 I'm excited to be joining EVN Report as the editor of the Creative Tech section. As we relaunch our coverage of Armenia's technology sector, I want to take this opportunity to present what we'll be focusing on and why shining a spotlight on this corner of Armenia's economy is so important.
Recent Achievements
2021, Armenia's first post-war year, saw the country face tremendous challenges. A wave of political instability, border clashes and the POW crisis painted a sea of headlines that left most of us pessimistic about the future of the country. The country's technology sector, on the other hand, seemed to be living in a parallel reality.
Over the last 18 months, Armenia-based technology start-ups received their first wave of serious investments, with the total amount accumulating to more than $200 million for companies that were founded and based in Armenia. We also saw Armenia's first unicorn, when Picsart reached a valuation of greater than $1 billion after their most recent funding round in 2021. Start-ups founded by Armenians around the world also saw success in raising capital. ServiceTitan and Disqo, both Los Angeles-based companies with offices in Yerevan, received significant investments of $700 million and $85 million respectively.
In order to put these achievements in context, it is also important to note that 2021 was a record year for start-ups globally. According to Bloomberg, start-ups received $621 billion in funding in 2021, with half of that capital being allocated to start-ups outside of the United States. This number reflects a greater than 2x increase in global start-up funding compared to 2020. The rise of remote work during the COVID-19 pandemic and a change in attitude toward the importance of geographic location helped start-ups outside of Silicon Valley receive a greater share of funding than in the past.
The Emergence of Product Companies in Armenia
Outside of venture capital funding, Armenian start-ups also shined on Product Hunt, a platform that founders use to showcase their products to the world. Users then upvote their favorite products, which are ranked on a daily, weekly and monthly basis. Products built by Armenian start-ups are no strangers to the leaderboards on Product Hunt, but what was more noteworthy were the awards they received in the platform's 7th annual Golden Kitty Awards, an awards ceremony that celebrates the most innovative products across a wide range of categories. Podcastle, a Yerevan-based start-up that converts text to speech, won in the category of Audio & Voice Tool of the Year. Lucky Carrot, a peer recognition and employee engagement platform, was awarded the SaaS (software as a service) Product of the Year. Lastly, the most important award, Product of the Year, was awarded to Softr, a start-up founded by two Armenian co-founders in Berlin, which allows you to build web apps without writing code.
The success achieved by Armenian companies on Product Hunt is perhaps one of the best representations of how the country's tech sector has been able to achieve what it has over the last 18 months. In the past, technology companies in Armenia were traditionally categorized into two groups. The first were branches of foreign companies which maintained a presence in the country. The second were outsourcing companies, or companies that provide their services to clients abroad. This model has a fundamental limitation that the start-ups we see today do not face. Outsourcing companies are limited to the amount of work (labor) they can do for clients who need their services. Start-ups, on the other hand, are usually product companies. They build globally competitive solutions to problems faced by people all over the world, giving them access to a much larger market and creating opportunities for investors to allocate capital to them. The emergence of start-ups is an important transition that has taken place in Armenia's tech sector over the last 5-10 years that promises to become the basis of the future development of the industry in Armenia.
Future Trends
Armenia's start-up ecosystem is still very much in its early days. There are many challenges to overcome for the sector to become more globally competitive. Improvements to the country's education system, as well as greater funding for science, are two elements that the tech community has outlined as important factors for the industry to continue moving forward.
Members of the ecosystem have themselves started taking initiative in addressing some of these gaps. Last year, a new advocacy group called Gituzh was launched by a group of scientists and private sector partners with the goal of advancing research and development in Armenia. Their slogan "Powerful science, powerful state" encapsulates the core belief that many members of the science and technology community in Armenia share. With every achievement, they are not only advancing their careers, but they are also actively playing a role in the development of the country. In the future, we can expect to see more initiatives emerge, aimed at filling some of these gaps, as it is both in the personal interests of the bigger players in the ecosystem, as well as a major part of their stated goal of contributing to the development of Armenia.
We should also expect to see more companies and investors emerging in the ecosystem, as start-up founders begin to accumulate more wealth. Last year, a new venture capital fund called BigStory VC was created in Armenia by the founders of Krisp, Davit Baghdasaryan and Artavazd Minasyan, and the founder of Podcastle, Arto Yeritsyan. Their stated goal is to "help exceptional Armenian founders build high-impact, global companies." In a Facebook post announcing the fund, Baghdasaryan stated that they intend to invest $10 million in approximately 24 Armenian start-ups over the next two years.
Early employees at start-ups are likely to become investors and founders in their own right in the coming years. Stock options usually make up a sizable part of start-up employees' compensation packages, allowing them to become shareholders in the company. When a start-up has a successful exit event (either by going public or being acquired by another company), these stock options deliver a hefty payout, especially for earlier employees, who are awarded more stock options than later employees. In established start-up ecosystems around the world, such as Silicon Valley, this dynamic leads those employees to become angel investors, or using that newly-acquired capital to build their own start-ups. As Armenian companies exit in the coming years, we can expect to see this trend here as well.
What We Hope to Achieve With Our Coverage
The tech sector in Armenia promises to be an important piece of the country's economy. For now, it can be argued that much of that promise is yet to be fulfilled. However, we are at an exciting inflection point for Armenia's tech sector, as the potential for rapid growth and new activity in the coming years is high.
Through our coverage, we will be speaking with founders, investors, experts and other members of the tech community on our upcoming podcast series called EVN Disrupt. We will also be writing about developments in the sector and what challenges the industry needs to overcome in order to realize its full potential. Please follow EVN Report on Facebook, Twitter and Instagram to stay up to date on our content.