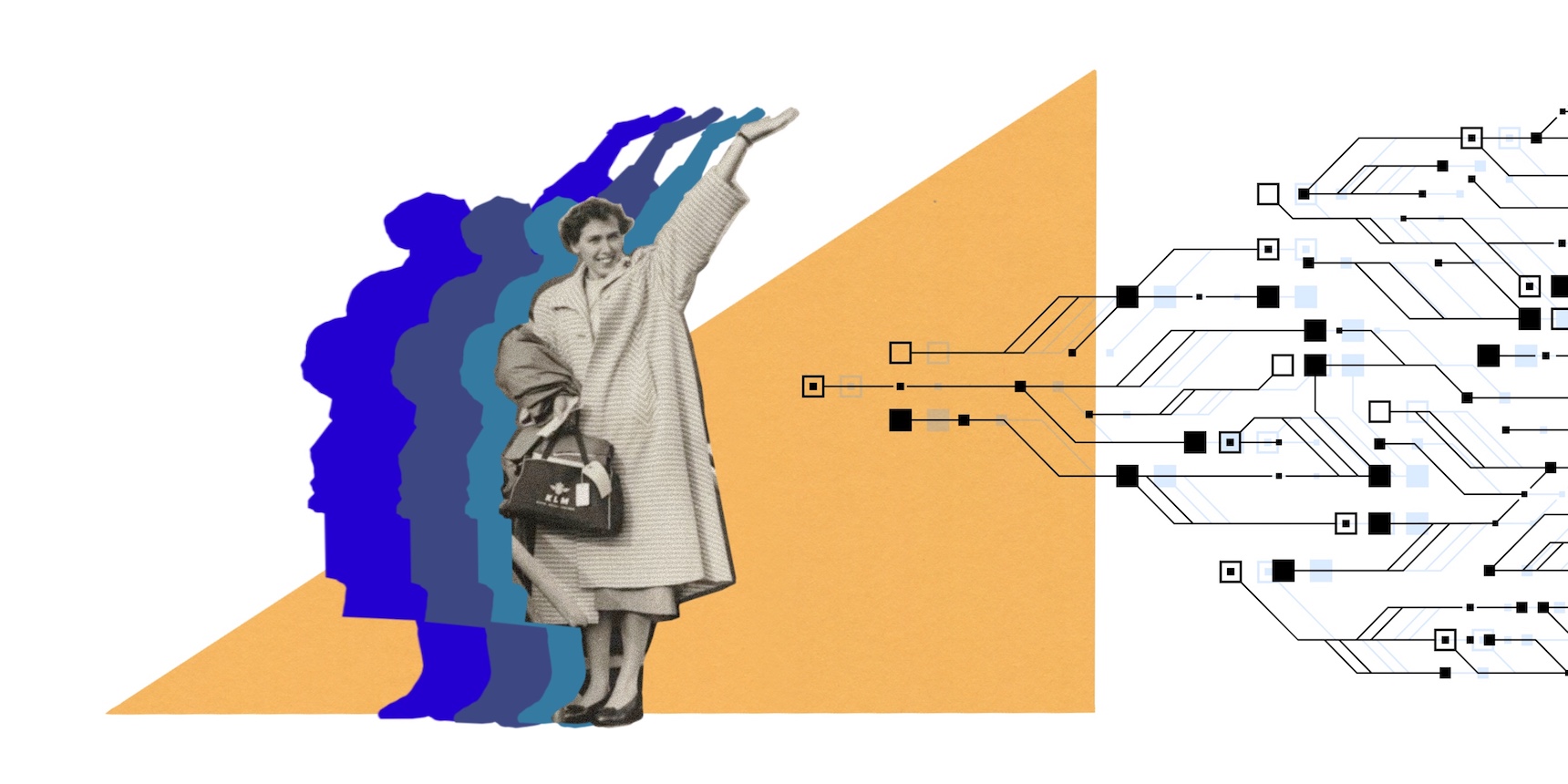 In recent years Armenia has sparked international interest as a hub of growth and innovation in technology. The country boasts a fertile landscape where start-ups seem to crop up overnight, where companies like PicsArt and ServiceTitan achieve unicorn status, and where more and more people flock to jobs in technology, including women. 
Among a slew of impressive statistics, one in particular is remarkable. According to Forbes, around 30% of those people now working in Armenia's tech sector are women––impressive compared with the global average of 20%. 
As tech takes over, what kind of footholds have women found in the sector? 
Inspiring Women in the Tech Sector
It isn't hard to find women in the tech sector who are doing remarkable work. Take Chinar Movsisyan, founder and CEO of Manot, a start-up that helps companies using artificial intelligence to identify where their models may fail in the real world. With a background in mathematics, informatics, computer science, and with two master's degrees and over seven years of working experience, she is forging a new path in the world of AI. 
Another noteworthy Armenian woman in tech is biotech entrepreneur Marina Aghayan whose work was recently highlighted in Fast Company. After earning a PhD in materials science in Estonia, Aghayan returned to Armenia to found AIP Scientific, a bioengineering firm that uses 3D printing to produce biodegradable orthopedic implants. She is also the co-founder and CEO of Fact Industries, a bio- and material engineering company in Estonia developing 3D-printed prototypes for the European Space Agency.  
Armenian women tech visionaries aren't limited to Yerevan. Forbes highlights Amalya Yeghoyan, executive director of Gyumri IT Center (GITC), an educational foundation that offers coding courses and guidance to those seeking work in the tech sector. Yeghoyan is also Project Manager at Enterprise Incubator Foundation (EIF), where 70% of employees are women. Gayane Ghandilyan Arakelyan, CEO of Digital Pomegranate, a software development company  in Gyumri focused on Flutter mobile and web development for small and medium businesses. It is also one of Armenia's largest tech companies where over 50% of employees and 70% of top management are women.
According to the Armenian Bioinformatics Institute, 60% to 70% of professionals in Armenia's biotech industry are women—an impressive figure when compared to an estimated 47% in biotech companies worldwide. Moreover, as per Forbes, the country's tech sector is comprised of 30% women. By all accounts, women seem to have claimed their space in Armenia's booming tech sector. 
A Closer Look
We can and should laud the accomplishments of Armenian women. Indeed, no one can refute these success stories and statistics. Taking a more holistic view however, one finds that the narrative isn't quite so simple or straightforward. 
Armenia collects little data in terms of statistics, at least in regards to gender and tech. Furthermore, the data that has been gathered both domestically by the Statistical Committee of Armenia and internationally, by global bodies like the World Bank, lack detail. 
Just the figure of 30% of the tech sector being women is misleading. That figure includes women in marketing, customer service, and HR departments. There are no statistics currently that reflect the gender makeup of programmers and engineers or of women who hold higher-level managerial roles. 
Digging deeper into the data is not meant to demean the work Armenian women have accomplished or to discourage the public from singing their praises. And as incomplete as the statistics are, they still give hope for the future.
Of course, statistics and success stories aren't the only agents motivating women to pursue a career in tech. 
Spotlight: Women in Tech Armenia
Seda Papoyan is the founder and Managing Director of Armenia's chapter of Girls in Tech (GIT), a global non-profit dedicated to eliminating the gender gap in technology through the engagement, education, and empowerment of girls and women looking to enter or advance in the sector. Apart from offering women the opportunity to participate in workshops to learn technical skills like coding, GIT also organizes events that focus on confidence-building and networking. 
Papoyan stumbled across the global GIT website in 2017, and caring about both women rights and technology, decided to open a chapter in Armenia––the only chapter in the Caucasus. She began by organizing a small-scale online confidence-building workshop called Power Builder Bootcamp to gauge local interest in her initiative. Hosted virtually by entrepreneur and leadership consultant Hillary Weber and joined by some twenty enthusiastic young Armenian women, the program was a success. 
That year, Papoyan and her new team tried out several model programs provided by GIT like the Hacking for Humanity hackathon, which saw dozens of teams of ten participants, mostly women, work together to solve a social issue through collaborative computer programming. 
In 2018, GIT Armenia initiated a series of events called Geek Girls Dinner, where successful women in the tech industry would come and share their stories while empowering one another. Papoyan says they realized that in order to bring more girls into the sector, they needed to start early. She thus joined the Armenian branch of CoderDojo, a global movement of free, volunteer-led and community-based programming clubs for young people, crowdfunding for the opening of two locations in Yerevan and organizing events in Gyumri and Vanadzor, with the goal of having at least 50% female participation in the clubs. Subsequent programs focused on networking, as Papoyan realized there are many bright young women who want to enter the tech scene, but simply don't know how. 
By 2019, GIT Armenia had planned and executed a number of successful programs and events, teaming up with various UN agencies, including the United Nations Development Programme (UNDP). Its ambitious plans for 2020 were put on hold, however, by COVID and the 2020 Artsakh War. With thousands of Armenians from Artsakh displaced and newly jobless, there was a new, urgent need for education in tech to address these new challenges. Together with the British Embassy, GIT organized a program that would engage women hurting financially from both the pandemic and the war in tech fields that require little to no related prior education: digital marketing, quality assurance, web development, and UI UX design. By the end of this four-month course, around 20% of the hundred participants had found employment in the tech sector. 
By 2021, Yerevan was already a hot spot for tech activity, but there was little activity in the rest of Armenia, especially in more rural areas. GIT organized several projects which focused on engaging youth from smaller communities in the regions. One particularly successful program, STEMpower Girls Armenia, saw some 250 girls from rural Armenia participate in STEM workshops. Later, a 5-month-long hackathon brought a hundred young people from all over the country, boys and girls, to Yerevan to develop, in teams, their own app that would promote social good in their regions. 
Obstacles for Women in Tech
Back in 2017, when Papoyan was first starting Girls in Tech, "there was no conversation" on the subject of women in technology in Armenia. Starting that conversation necessitates identifying the obstacles facing women in the tech sector so that they can work to overcome them. 
For one thing, many girls and women who want to pursue careers in tech are discouraged by societal norms and gender stereotypes that imply they don't have the capacity to learn skills in mathematics and other male-associated subjects. Furthermore, when women do break into the sector, "they lose a lot of energy and effort trying to prove that they belong before directing that energy on creating results," Papoyan explains.
The Founder of Manot Chinar Movsisyan mirrors that sentiment: "We have a male-oriented society, especially in the deep tech field, and as a woman it can be difficult and tiring to prove that you can manage the work. You must always be serious and presentable."  
Recent years have seen an erosion of staunch conservative ideals regarding a woman's place in Armenian society, especially in Yerevan. Still, Armenia remains a patriarchal society, and gender stereotypes continue to constrain women to specific social, domestic, and economic roles around the country. In a World Bank Women Entrepreneurship Study conducted among women entrepreneurs in Armenia, the pressure to continue managing housekeeping and childcare responsibilities was perceived by participants as one of the main barriers for women to engage in business. As women are relegated to the domestic sphere, their career aspirations—tech-related or otherwise—become difficult to foster and often fall by the wayside. 
Pushing Harder
Still, women are trying. According to Forbes, some 50-60% of applicants at university IT departments in Armenia are women. "Of course," Papoyan says, "these numbers aren't necessarily maintained in the sector because sometimes these girls get married and drop out."  
Statistics on doctoral degrees in the sciences in Armenia provided by a 2018 Men and Women in Armenia report from the Statistical Committee of Armenia reflect this trend. Figures from 2007 show 81.3% male vs 18.8% female enrollment. Ten years later, in 2017, women made up 66.7% of enrolled students. However, the percentage of women graduates stands at just 25%, perhaps in part due to women getting married and leaving school to fulfill domestic roles. This same report states that 47% of economically inactive women are housewives, with 42% of those having secondary vocational education or higher. USAID's Armenia Gender Analysis Report also finds that, despite the higher educational achievement of young women, young men are twice as likely to work in managerial positions. 
Unfortunately, making it in tech as a woman means working harder. It isn't necessarily just about believing that one has the capability to succeed, but also about convincing family too. Papoyan says that many girls are told by their parents that they should stick to the humanities, a sphere deemed more appropriate for women. After attending GIT workshops, however, some are able to convince their families to support their technological endeavors. 
According to Papoyan, as the tech sector grows, biased attitudes within the family begin to soften, especially as family members acknowledge the potential for financial stability. Chinar Movsisyan adds that "with this growth, it's very easy to find jobs in the IT field, especially remotely." This can ease the stress of maintaining a work-life balance. With no relevant background necessary to begin learning tech skills, taking up tech work takes significantly less time than other trades or professions. "There is no age [limit] to start coding," Papoyan says, adding that she has seen women over 60 attend GIT's coding workshops. 
It is worth noting that having a tech sector made up of 30% women is still impressive, given the global average of 20%. Papoyan believes that figure is in reality higher because of Armenia's Soviet background. "Even in factories, women were in charge," she says. "And we meet a lot of women, elderly women, who have engineering backgrounds. In Soviet times, there were no stereotypes." Everyone was, at least on paper, supposed to be equal. Furthermore, the Armenian SSR was the Soviet Union's technological arm, with cities like Vanadzor housing dozens of industrial enterprises that produced goods shipped to over 40 countries, from cigarette filter tapes to laser cutting machines to mainframe computers. 
Introducing Feminno
There is much work to be done in terms of gender equity and tech, and there are exciting prospects on Armenia's horizon. From July 30 to 31, 2022, Girls in Tech Armenia will host Feminno, the first and only woman-focused innovation conference in Armenia and the Caucasus which aims to both showcase and empower women in business, science and technology. The conference will feature more than 30 speakers and special guests and around a dozen workshops and masterclasses. It will also facilitate a space for networking in the field and offer aspiring female techies the chance to explore their options at a recruitment fair. 
"Our goal is to position Armenia as a tech hub in both the Caucasus and internationally with women leadership and potential," Papoyan says. With over 15 countries represented from Europe, Asia, Africa, and the U.S., the conference will have an international atmosphere. Papoyan stresses the importance of drawing both local and international attendees and partners, in order to foster an exchange of ideas. 
"An important piece of the conference is the startup competition," Papoyan continues, which already has applicants from Armenia and abroad. After shortlisting, ten woman-led teams will be invited to Feminno to pitch their ideas for a financial award.
With over 2,000 anticipated on-site attendees, Feminno is shaping up to be a significant event not only for women in tech, but for the sector in Armenia as a whole. Both men and women interested in tech, business, or science are invited to attend. 
According to Papoyan, "the sooner we realize that female potential is something we should value, the sooner we will see results." Armenia is certainly on its way.