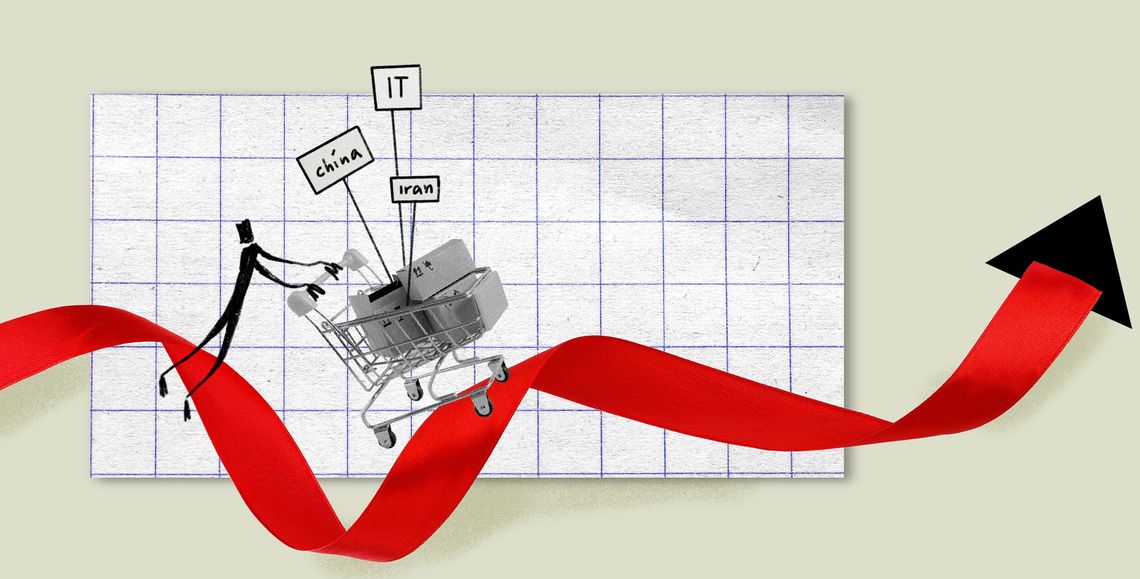 A Chinese Century?
Since the days of the triangular slave trade, the vanguard of the global political economy has rested safely on the shores of the Atlantic Ocean. However, there appears to be a tectonic shift taking place. The People's Republic of China's growing economic clout is undeniable and likely to continue, save for any potential military flare-ups or political crises. In 2011, China overtook Japan and the world's second biggest economy. Some now forecast that it will eclipse the United States for the top spot by 2028. Keeping this in mind, it is important for Armenia to find common interests with the Chinese leadership and business community, while maintaining steady ties with other economic heavyweights.
Armenia and China share a rich history which includes the exchange of goods along the Silk Road, in which mercantilist Armenians played a noteworthy role. Renowned German philosopher Immanuel Kant noted the Armenians as having a "special kind of commercial spirit." Kant described the quality and honor of Armenian merchants and tradesmen saying, "This indicates a separate origin of this reasonable and industrious people who, in a line from North-East to South-West, they travel through almost the whole extent of the ancient continent and know how to secure a peaceful reception by all the peoples they encounter." Of course, the Armenian state of today is vastly different from a millennium ago. However, that industrious and commercial character remains in the Armenian spirit.
As China works across Eurasia to redevelop a modern Silk Road, now fashioned as the Belt and Road Initiative (BRI), Armenia should once again seek to cultivate its industrious spirit to benefit from these development projects. As Executive Director of the Political Science Association of Armenia, Benyamin Poghosyan points out, Armenia is currently not involved in any BRI related projects; the only scheme running through the South Caucasus to date is the "Middle Corridor" launched by Turkey and Azerbaijan with the cooperation of Georgia. However, "Since 2016, negotiations have been launched between Iran, Armenia, Georgia, Bulgaria, and Greece to launch the Persian Gulf –Black Sea international transport corridor to connect Iran with Europe via Armenia, Georgia and the Black Sea. Potentially, this corridor may join China-Iran sea transit and thus create a China-Europe route."
Unfortunately, Armenia has thus far been unable to complete the North-South highway connecting its Georgian border in Bavra with its Iranian border in Meghri. Nonetheless, following the November 10 ceasefire, Armenia may see an opening in its connection with Iran via the Nakhichevan Autonomous Republic. "Theoretically, if Armenia gets a railroad connection with Iran via Nakhichevan, it may reinvigorate discussions on the Persian Gulf-Black Sea international transport corridor," explains Poghosyan. "However, it depends on many issues, such as the future of Russia-Turkey relations in the region, the readiness of Azerbaijan to provide relevant security guarantees for Armenian goods passing through Azerbaijani territory, and the future of Nagorno-Karabakh." Although at this stage, it is unrealistic to consider any kind of  cooperation with Azerbaijan when their troops are still within Armenian borders.
Directions for Development
Poghosyan makes clear that, "Economic growth is the only way to stop emigration from Armenia itself and to have the necessary resources to modernize the Armenian military." Before the coronavirus pandemic and the 2020 Artsakh War interrupted the trend, Armenia had posted impressive GDP growth figures of 7.5%, 5.2% and 7.6% in 2017, 2018 and 2019, respectively. Though small and landlocked, Armenia has much to offer the global economy. From tourism and agriculture, to the rapidly expanding tech sector, the Armenian economy has the potential to enter a momentous phase of growth and development, assuming peace can prevail in the region.
Distrikt, a project focused on sustainability, innovation and job creation launched earlier this year in Gyumri, is an excellent example of the potential for Armenian ingenuity and industriousness. As co-founder Todd Fabacher explains, "Distrikt is the world's first SDG [UN Sustainable Development Goals] city." Focused on technology, creativity and the arts, the budding community plans to become the largest developer of Chinese mini apps outside of China, while also constructing partnerships and cultural exchanges between the two countries. As Fabacher makes clear regarding Distrikt's Digital Silk Road project, "It is not China trying to come into Armenia, it is Armenia going to China."
Given that Armenia has long suffered from a trade deficit, a major priority moving forward should be to drastically increase its exports to realize stable economic growth. Poghosyan's suggestion to this quandary is for "the Armenian government to facilitate Armenian IT companies' entrance into untapped markets such as China and India." With a particular focus on creating "mobile and web applications for these markets" as well as to become a "platform for European companies to work there."
Both Fabacher and Poghosyan agree that Armenia should not solely engage the IT sector, but also focus on the AgriTech industry. "The creation of jobs is the most important component of Distrikt alongside access to affordable housing and the development of AgriTech," according to Fabacher. For Poghosyan, "the government should focus its attention on such fields as precise agriculture, which will significantly increase profits by using sensors, drones and mobile apps; intensive orchards; and hydroponic and aquaponic farming."
Cautious Optimism
Looking forward, a multi-vector mode of development is essential for ensuring Armenia's future success, regardless of who is running the state. This period of development will not yield immediate results throughout the entire nation, but in the medium- to long-term, both rural and urban Armenia will likely experience tangible results. The importance of private-public partnerships is not to be overlooked and there are already some encouraging signs in this direction.
Securing a prosperous economy does not have to come with a loss of national sovereignty as discussions around the most recent "secret document" would have some believe. Instead, Armenia can simultaneously strengthen and secure its borders, engage its neighbors where necessary and foster stable economic growth. Not to be forgotten, as Poghosyan explains, "the opening up of the Armenian economy for Turkish and Azerbaijani investments will significantly increase Turkish and Azerbaijani economic influence in Armenia, which later will be transformed into political influence." All these factors require due consideration and demand a competent and stable bureaucracy to manage and facilitate relations for the utmost benefit to the Armenian state and its citizens.