There is little doubt that the tech sector is the darling of Armenia's economy. Dubbing itself as the Silicon Mountain, the industry is beginning to chart a new path for the country. With more than a 20 percent annual growth rate, the sector makes up five percent of Armenia's GDP and 11 percent of its exports. Today, there are about 450 IT companies in the country employing more than 10 thousand developers and engineers with encouraging prospects for growth.
Leading the charge is PicsArt, a mobile photo editing app founded and launched by Hovhannes Avoyan and co-founder Artavazd Mehrabyan in 2011. It is a cross between Instagram and Photoshop where users snap photos from their mobile phones, edit and share them. Today PicsArt has over 450 million downloads and just a week ago hit the 100 million active monthly users mark.
"During my first class of software engineering at the National Polytechnic University of Armenia, my professor said maybe this is not a suitable profession for a woman. However, after the first exam he said, sorry, I'm wrong, girls, you're the best."
Anush Ghambaryan, Artificial Intelligence, PicsArt
If tech is the darling of Armenia's economy, then PicsArt is the darling of the sector. Almost half of the company's 360-person staff globally are women, including many of the team leaders. Women make up almost half (47 percent) of the company's management positions and currently 28 percent of their engineers (not including UX/UI and other technical roles) are comprised of women.
While the number of women in IT globally has not reached its full potential, in Armenia, women are entering the sector in growing numbers.
Madlene Minassian, Director, Content and Community at PicsArt believes young women are coming into the IT sector and making their presence known for a number of reasons. One of them being the traditional reverence given to the maths and sciences by Armenian society and the other the competitive wages. Minassian's team, which is the largest in the company, is comprised solely of women. "I didn't set out to hire all women," she says. "In the end, I valued the applicants and they ended up being women." She explains that the traits she was looking for included communication, ability to express passion and the humility of being a lifelong learner.
"I do find our women to be more flexible than men, our young girls are more open to change and to opportunities," Minassian explains and adds that sometimes those who don't have work experience are always more eager to learn and be part of the team. "Ambition is more holistic with women perhaps. I lead a group of ambitious women set on succeeding as a team," she says.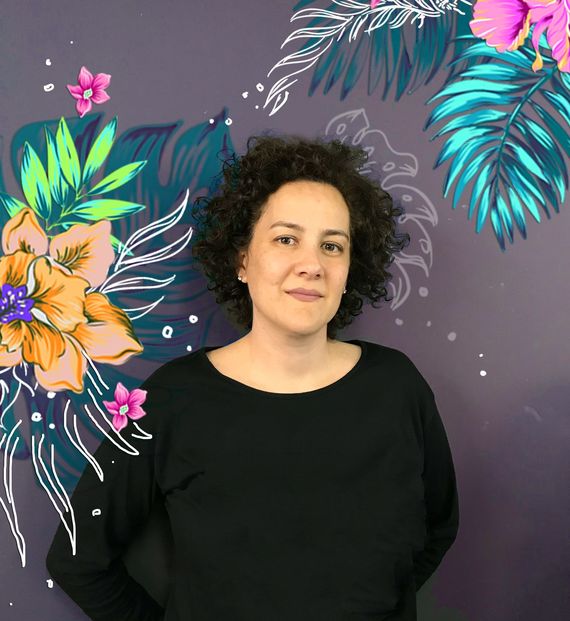 According to a recent study by PwC, a lack of female role models is reinforcing the perception that a career in tech isn't a viable option for many women. "Females aren't considering technology careers as they aren't given enough information on what working in the sector involves and also because no one is putting it forward as an option to them," the report states. The fact that the tech sector is seen as too male dominated is also an impediment: "Half of females say that feeling like the work they do makes the world a better place is the most important factor when deciding their career."
These findings indicate that technology organizations could position themselves as a "force for good" to attract more females to the industry.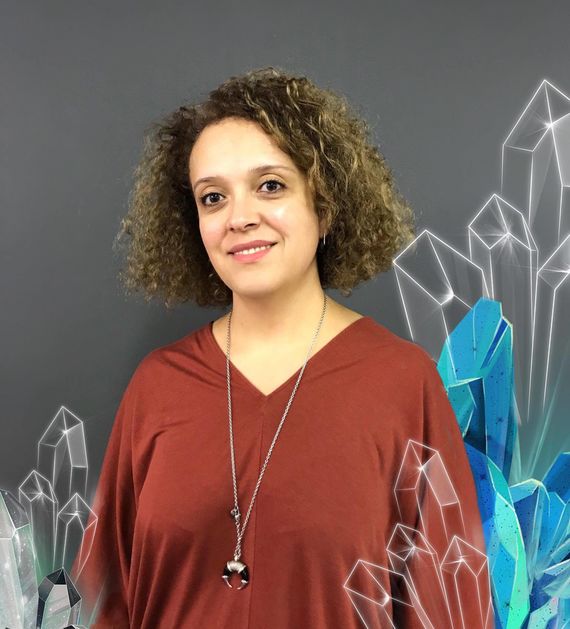 Anush Ghambaryan, who heads up the Artificial Intelligence unit of PicsArt believes it's all about choice. "I don't see any difference if you're a woman or a man," she says. "Over the course of my career I never experienced obstacles for me to succeed, to be appreciated." While she acknowledges that gender roles in Armenia can be rigid and full of stereotypes, she insists that in her sphere she sees equal opportunities.
"At least in Armenia, you have the chance to change something," Ghambaryan explains. In her sphere, she is seeing an equal number of men and women applying for jobs. She admits that as a young woman, she was never told that she couldn't do or be something because of her gender and that was a gift.
And while she says she might be living in a bubble where there are no boundaries for women, she believes that opportunities abound. "We have girls that are from very conservative families, but they have studied, they have worked hard and now they're earning more than their fathers," she explains.
With women making up almost half of the company's staff, Hovhannes Avoyan says that gender parity at their company is reflective of the talent in the country. "There are numerous successful Armenian women leading in chess, medicine, robotics and the sciences," he says. "We cannot think of a reason not to take advantage of such talent."
Avoyan says he has always believed in the power of women. "My mother, my wife, my daughter are all examples of brilliant, strong, and able women," he explains. "This has been my reality." And he says he has never believed that a woman is not up for the task. "Innovation, creativity and ability do not know gender," he says. PicsArt's development team in Armenia consists of many women developers, tech leaders and product managers. "Gender parity at the office imitates the talent pool of the country," Avoyan notes.
More than half of PicsArt users are women and this reality isn't lost on the team. Lusine Harutyunyan, Director, Product Manager, sees the unique perspective that the women of PicsArt bring to the game. She believes that their intuition is extremely important and "plays an important role in harnessing creative ideas, seeing the world differently and feeling what people may need." Women play an important role in the success of the company because they have boundless energy, are engaged and organized, Harutyunan says and adds, "We have women and young girls in different areas – from company managers, developers, designers to quality assurance specialists…in each area they bring unique value, quality and professionalism."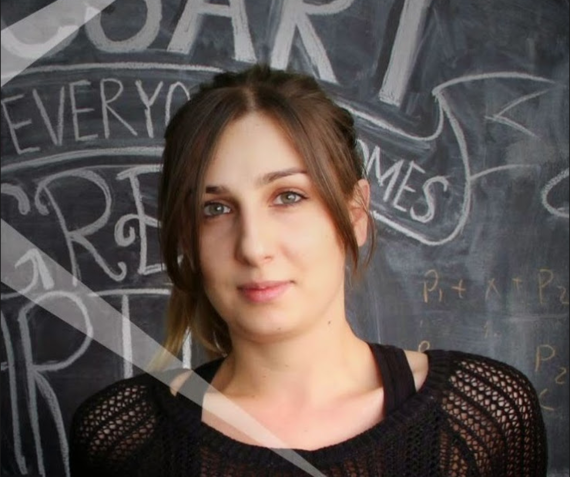 Anush Ghambaryan sees the potential that the sector has for Armenia and the talent that will propel it forward. For her, the question isn't about entry barriers but about interest and drive. During a visit to PicsArt, a young girl from Yeghegnadzor expressed interest in Artificial Intelligence. Ghambaryan recalls how excited she was to be at PicsArt and said, "I'm interested in the universe and I'm going to be the director of the Baikonur Cosmodrome, you'll see!"
Artashes Vardanyan, Director of Microsoft Innovation Center (MIC) Armenia echoes these sentiments. He says that in many IT companies in Armenia, almost half of the employees are women. While the majority of the women are involved in design and the men in network administration, he believes it isn't about any barriers, "but more about taste and choice."
Anush recalls that after graduating high school, while she was mulling over her options – applying to architecture or taking gap year – a friend of the family took her to the Polytechnic University and said, "This is the IT department, it will be the first class, you should try and apply." She remembers not having a particular preference at the time, but decided to apply anyway. "I got the highest score and then I started going to classes without really understanding what it was," she explains. "It was all new for me, but after several months I realized that I was in the right place."