The election campaign for the upcoming snap parliamentary elections is in full swing. There are eleven political parties and coalition/alliance of parties running for a seat in the country's National Assembly.
Below we present the main provisions and principles (translated from the original Armenian) from the campaign programs of the following political forces: Bright Armenia, National Progress, Sasna Tsrer, Country of Law, Prosperous Armenia, Citizen's Decision.  
Read Part I here
The Republican Party of Armenia, the Armenian Revolutionary Federation and the My Step Alliance.
The goal of the Bright Armenia party is:
– to build a modern political system facilitating the dynamic development of society,
– to advocate for the development of effective public policies that express the interest of citizens
– to establish institutes based on principles of representative democracy and,
– to secure the necessary conditions/prerequisites to develop those institutes.
Bright Armenia is a party that aims to foster development through advanced and democratic reforms and solutions. Our vision is to have Armenia with equal opportunities and modernized, where the person is the goal and not the means.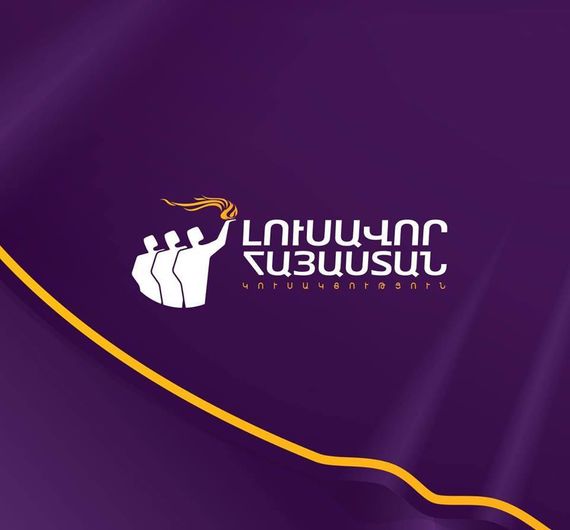 Therefore, Bright Armenia party:
– Following the goal of building a strong, rule of law, social, democratic, safe  and prosperous state, that corresponds to European criteria through sustaining the system of national identity values,
– Taking into account the imperative of urgent resolution of challenges that Armenia faces now,
– Acting solely guided by the national interests of Armenia and national dignity.
In parliament, the Bright Armenia party will undertake, contribute to and implement reforms aimed at:  
– providing the prerequisites for developing a social, rule of law and democratic state,
– symmetric development of state and society, as well as civil society and its different elements,
– providing the foundation for the individual's happy life though self-realization and development,
– developing and implementing operative, systematic and consolidated strategies on security issues; develop and sustain cultural heritage; develop and sustain various components of a system of national values, including culture, traditions, and language,
– strengthening the economy through introducing and implementing liberal mechanisms,
– introducing new mechanisms of analysis and resolution of current socio-economic challenges of country,
– implementing effective anti-trust laws/policies; eradicate shadow economy,
– developing an environment necessary for creating jobs and competitive economic system,
– eradicating poverty and reducing social injustice,
– developing and implementing demographic policies (birth rate increase, reduction of emigration and creating conditions to promote immigration).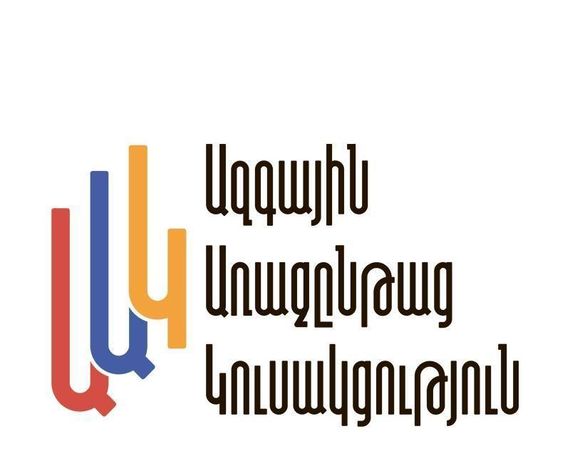 The main goal of the National Progress Party is to develop a favorable political-legal environment, where the fully informed and socially protected citizen will be able to practice his civil and political rights and freedoms. Only in this environment will it be possible to comprehensively realize the national potential, especially in the educational and social-economic areas, which will inevitably lead to the unprecedented progress of Armenian statehood.  
NPP considers itself to be a socially-conscious reformist political force created within the framework of Armenian national identity.
NPP will build its relations with social and political forces and individuals based on the principle of National Interests As Priority.
Armenian statehood is the central mechanism through which the goals of the Armenian nation can be achieved, thereby, it is above the narrow interests of any party, group or personal, church, religious, social, political or any other organization. Therefore, the NPP believes, the legal and factual influence of such organizations or parties should be as ineffective as possible in local self-governance, executive and judicial areas of state governance.
The foreign policy of the Republic of Armenia should be centered on the principle of the priority of the country's national interests; establishing and sustaining mutually beneficial, sustainable and friendly relations with neighboring countries, especially Iran and Georgia. These relations should be immune from conflict and disputes that may arise among regional geopolitical centers.
NPP sees potential economic development in the following industries – private industry (except mining industry), agriculture, higher education, IT sector, service and tourism sectors. NPP aims to use Armenian national potential at its maximum, which envisages full involvement of the Diaspora and citizens from all regions in Armenia under conditions of collegiality, democratic governance and in the absence of any authorities. The program of NPP has short-term and long-term components and is based on these four main principles:
1- Radical improvement of social conditions, as the eradication of extreme poverty and social justice are the prerequisites of state development. Only socially protected citizens can develop the economy and participate in the political life of the country,
2- Provision of access to education and information, as only educated and informed citizens can make conscious decisions and participate in the country's political life,
3- Removing partisanship from among society, so that state and local governance can avoid conflicts of interest arising from that partisanship,   
4- Access for citizens to mechanisms of direct democracy, so that citizens have real and practical tools to implement their power directly out of state and local governance systems.
The pan-Armenian Sasna Tsrer party is the successor/heir of years of political and civic struggle and activity (Sardarabat Movement, Pre-Parliament, Founding Parliament, Sasna Tsrer Rebellion).
The Sasna Tsrer pan-Armenian party, foresees the formation of the National Assembly following the December 9, 2018 snap parliamentary elections, as a transitional parliament which after functioning for two years, can create the conditions and prerequisites to secure not only the creation of a "national" state but it's accelerated development.
The Sasna Tsrer pan-Armenian party presents that section of its election program that, as a transitional program, the soon-to-be-elected parliament can implement: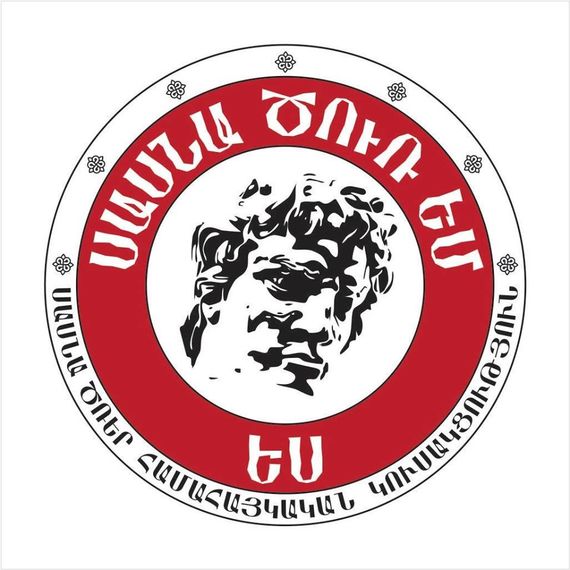 Rights and Justice
– On behalf of the Armenian state, the newly elected National Assembly should give a legal and political assessment to the activities of the former criminal regime, to record its grave consequences and to ensure the implementation of transitional justice.
– To recognize the natural right to rebellion and to recognize rebels innocent before the law.
– To start an economic and political lustration and based on the results, deprive certain individuals of their right to hold state and local self-government positions, prosecute those who have robbed the country and return the stolen wealth to the people and the state.
– To reconsider or cancel laws that are unlawful or derive from private interests, which have also turned into a tool of oppression against the people (mandatory pension system, red parking lines, high fines and penalties for violating traffic rules, etc.)
– To implement broad amnesty
– To review all the criminal cases related to grave and especially grave crimes against national interests and people, including the cases of those sentenced to life imprisonment, as well as the cases of political prisoners.
– To check the circumstances that have led to the enemy's attack on April 2-5, 2016, and whether the representatives of the former regime are to blamed.
– To draft and adopt a new Constitution, and based on that a new Electoral Code and a new Law on Political Parties.
Public Administration and Personnel Policy
To create an optimal and effective public administration system, particularly to reduce the police and to increase the Armed Forces and Frontier Troops.
To abandon the practice of appointment of only one's own party members or former senior officials to responsible positions and instead form a National Human Resource Center where the best candidates across the country will be chosen.
Social-economic development:
To launch strategic programs to complete economic value chains and initiate practical measures to become a part of global developments.
To take steps aimed at taking part of the developments that became possible with the 4th industrial revolution, including:
with the support of the state and involvement of Armenians living abroad, create e-commerce platforms
with the support of the state, create crypto-economy (blockchain) platforms
establishing biotechnology, media technologies, robotics and artificial intelligence technology labs,
expand existing capabilities and develop possibility of having Armenia as a regional center for technology transfers
take steps to ensure that Armenia's education system corresponds to the standards required by 4th industrial revolution
enact legislation that complies with the demands of the 4th industrial revolution
Provision of Resources:
To create a National Investment Fund (NIF), the means of which will initially be generated through economic lustration, by returning the stolen capital from the former criminal regime.
To invite Armenians who are the owners of well-known trademarks to expand their business in Armenia with special tax breaks.
To enhance government-supported innovation development grants.
To establish a Pan-Armenian Investment Development Bank and through the development of a competitive environment to contribute to the reduction of loan interest rates.
To adopt a new Law on Procurement, by completely changing the principles of winning of those organizations participating in public procurement.
Artsakh Reunification, Foreign Relations, Homeland-Diaspora:
Adopt a strategy with which a new Republic will be formed with the de jure annexation of Artsakh Republic to the Republic of Armenia in accordance with the decision of 1920 Paris Peace Conference and and Wilson's principles,
Establish strategic relations with the United States and Iran, to improve relations with the European Union, Georgia, China and India, as well as reconsider the format of relations with Russia and build them on equality and mutual respect.
Enable Armenian citizens living abroad to participate in the elections with the right to elect and be elected.
Create favorable legislative, socio-economic and socio-cultural conditions for repatriates.
Security and Protection
– Initiate a strategy for the creation of a "Nation-Army" organization capable of consolidating, developing, self-sustaining and effectively using the nation's entire security and defense potential and during the initial stages take organizational, economic, legal, and social measures aimed at strengthening the defense. The steps that need to be taken are the following:
ensure the effective management of the Armed Forces through personnel changes in senior and middle command staff;
allocate sufficient resources in the hands of the state for acquiring armament and military equipment and for implementing the necessary defense industry programs;
take measures to create civil defense infrastructures;
radically revise the existing defense system on the Line of Contact (by applying modern technologies and techniques, as well as involving skilled personnel instead of conscripts).
– Launch a program aimed at integrating the Border Guard troops into the defense system and implementing the frontier function with the resources of the defense system.
– Identify the frontier protective zone based on the necessary criteria and formulate the territorial defense forces operating under the command of the respective Armed Forces, by involving the residents of that territory and providing them with weapons and ammunition.
– Radically revise the system of security bodies by creating a system of structures that balance one another and guarantee the full implementation of security.
Fifty steps of Country of Law party that will change Armenia. Fifty programs that will guarantee the development and security of our nation, 50 goals that will ensure rule of law, justice and prosperity. 
Fifty main provisions of Country of Law party program [EVN Report has chosen the top ten]:
1. Strengthening protection of human rights, superiority of law and justice, development of democracy, modernization of judicial system, development of a government that is accountable and transparent before the nation, initiation of constitutional amendments to guarantee balance of executive power within the current parliamentary model of government.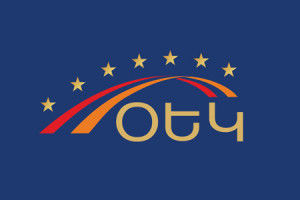 2. Strengthening the fight against corruption and theft, returning the money transferred out of country and introducing real mechanisms of countering illegal accumulation of wealth. Transition from wild oligarchic capitalism to democratic and tolerant social economy.
3. Modernization and monitoring of armed forces, gradual transition to professional and service-based army, which means replacing 18 year old soldiers protecting our borders with paid professional military servicemen and modern robo-technic equipment. Modernization of systems of protecting state borders with arms and armaments produced in Armenia. Introduction of scientific methods in army-building.
4. Full return of deposits, including compensation to heirs of depositors.
5. Eradication of vicious system of speedometers and red parking lines by setting the maximum amount of fines at 1000 AMD.
6.Introduction of probation service. Replacement of imprisonment for minor and intentional crimes with civilized mechanisms of administrative control while in freedom.
7. Diversification and development of energy capacities. Development of Iran-Armenia-Georgia-Russia energy system. Building new atomic energy bloc.   Introduction of modern technologies to use waste, wind, solar, and other alternative sources of energy, as well as development and implementation of policies (based on scientific research) to turn Armenia into a country that produces and exports equipment for the global alternative energy market.
8. Restart: modernization and creation of 20 big industrial plants. Extensive development of IT sector and military industry, introduction of tax and customs privileges, suspension of bankruptcy process of Nairit and Vanadzor Khimprom, development of strategic program of restarting these plants and announcement of international investment tenders.
9. Consistent development of small and medium enterprises. Allocation of production and agricultural loans with low percentage.
10. Peaceful resolution of Artsakh conflict through countering Azerbaijan's aggressive diplomatic, military and propaganda actions.
The first 15 priority provisions of the Prosperous Armenia Party's platform are the following:
1- Minimum wage and pensions should guarantee dignified living standards for the citizens of our country. Wages and pensions should be regularly indexed parallel to inflation.
2- Small and medium businesses should not be perceived only as objects of taxation since they provide revenue for the state budget. Around 75,000 business entities and 350,000 employees operate in this sector (excluding agricultural sector). Business entities which have up to 30 million AMD turnover should be exempt from taxes for the first five years.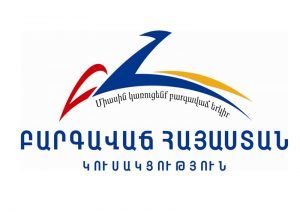 3- Guarantee equal competitive conditions for all businesses. The Law on the Protection of Economic Competition should be reviewed and a new antitrust law should be adopted.
4- A new system ensuring the security of investments should be designed and a new policy aimed at encouraging new investments should be implemented, as a result of which state bodies will be responsible for every investment, regardless of size.
5- A new Tax Code needs to be adopted, which would define the rules of the game in a simple and clear manner. The existing income tax should be reduced to the basis of the progressive tax rate.
6- The political revolution that took place in April-May of this year should be followed by an economic and technological revolution, which would be possible only if the established rules of the game are guaranteed for a stable and long-term period by the Government. Investors and investments should feel that they have the protection of the Government.
7- Those enterprises that have been privatized on the condition that appropriate investment commitments need to be fulfilled but later the owners did not comply with the requirements, need to be returned to the state in the manner prescribed by law and based on the decision of the court.
8- The new key directions of the economy – production, agrofood, urban development and services sectors need to identified and developed based on experience.
9- The state should provide comprehensive support to individuals and companies involved in agricultural production by promoting the realization of rural products and creation of new markets.
10- It is necessary to recover the credit system by freezing or postponing interest rates, penalties and fines, and write them off in certain cases.
11- Give the priority to local producers in the area of state procurement.
12- We consider it effective to introduce a system of diversifying financial intermediations taking into account special geopolitical and external economic situation in the region, with a focus on attracting new and significant financial means from Eurasian Economic Union countries' financial institutions to Armenia and then to other financial markets through legal and mutually beneficial schemes.
13- The state has to ensure implementation of clear policies to facilitate organization of export of fruits, vegetables and meat products from Armenia to foreign markets, including Arabic countries. This requires setting special logistic systems to freeze, package and pack products, which will make possible the export of these products by commercial companies on cargo planes.
14- To set 1000 AMD payment for watering 1 h of land from March 1, 2019 onwards for five years.
15- Remove the speedometers and red parking lines from February 1, 2019.
"Citizens Decision" Social Democratic Party
The non-violent, Velvet Revolution that dismantled the authoritarian regime in Armenia, opened a door for democratization of Armenia's political system. A stable democracy is possible only through systemic revolutionary changes, otherwise this period of democratization will be short and lead to the re-establishment of oligarchs.
This urgently requires:
– Adoption of a new and legitimate Constitution to replace the current Constitution that was adopted through falsifications,
– Adoption of new laws that guarantee democracy and transparency of parties and other non-governmental organizations,
– Adoption of new laws,
– Adoption of legislative changes to enforce amnesty for state authorities who will compensate the losses they caused and to ban the possibility of them taking government positions again,
– Introduction and simplification of direct democracy mechanisms,
– Implementation of transitional justice.
– These changes are necessary to rehabilitate the political life in Armenia and develop new ideological- political options during the upcoming elections.
Economy
The objective of the state is to impact economy in a way, to ensure the development of a prosperous state. This assumes just distribution and public responsibility towards those citizens who cannot provide proper standard of living for themselves.
Public governance system, being a significant factor for developing the general environment, requires special attention. Therefore, our policies in the area of public governance will develop in following directions:
Public governance reforms,
Development, coordination and accountability of reforms,
Delivery of public services,
Human resources management,
Management of public finances, including state procurement.
– To transform the country from mining-agricultural to industrial, agrarian, service and IT economy.
– To radically increase state investments in economic and social infrastructures.
Social policies
The goal is to provide all conditions for prosperity, cultural development, social security and possibility of a better life for all citizens, irrespective of their social status.
To achieve this:
Citizens who have low income, should pay low taxes;
Achieve individual taxation system, where citizens pay different taxes depending on their health, minors and seniors under their care and other social circumstances;
Develop mechanisms through which income will be accumulated for future generations from exploiting natural resources of the country;
Introduction of flexible taxation zoning to ensure symmetric development of territories with low competitiveness and areas that are not included in economic development:
Social Protection of Women
The state can solve the issue of legal equality of sexes by using regulatory mechanisms to take this issue from mere declarations and laws to practice and culture.
It is essential to expand service of preschool education by introducing early childhood services system in Yerevan and other major communities of Armenia.
Youth Policies
Development and implementation of transparent, flexible, accessible and effective youth policies, designed for and by youth.
Principles of Providing Quality Education
The state to provide at least 4.5 percent of the budget for the development of education and science aimed at developing the country and society.
The state regards education and science as the main tool for development, therefore these two areas are regarded as part of national security.
The state ensures that educational institutions are apolitical and independent,
The state guarantees inclusiveness of educational system and equal opportunities for all.
Science
Develop different approaches for natural, technical, humanitarian and social sciences. To consider the following principle when distributing funds: take out social sciences from shadow of natural and technical sciences and not to create challenges for establishment and development of alternative schools.
Health Care
Development of health sector is based on one working formula: step-by-step, area-by-area. We will achieve implementation of following projects under conditions of state funding and effective public governance. The result of these will be accessible and quality healthcare irrespective of social status.
Culture
We believe it is necessary to revise the role of culture, cultural figures and cultural institutions in society, taking into account principles of justice and tolerance. Art and cultural figures should be fully involved in public life and invest their own professional capacities to analyze and identify perspectives of development.
– revision of cultural policies and strategies, revision of cultural economy,
– protection of cultural heritage.
Natural Resources
– Exclude the possibility of issuing new licenses to exploit metal mines,
– Increase gradually the duties for exploitation of natural resources, payments for recultivation, payments for waste. Implement unyielding policies of pollution management,
– Radically change the system of environmental impact assessments aimed at implementing a policy that is fully scientifically justified.
– Implement a strict policy for the restoration of the Ararat Valley water basin. In collaboration with local businesses, curb the water useage of fish farms by 65 percent
– To manage Lake Sevan resources to correspond to ecological criteria and to highly prioritize environmental status of Sevan,
– To develop a system for monitoring forests. To involve the population living in proximity of forests as main beneficiaries to receive economic benefits from protection of forests. Promote development of eco-business through state capital investments.
– Implement full monitoring and planning land cultivation to exclude degradation and erosion of land.
– To radically reform the legislation related to waste, especially solid waste management. To determine locations of waste landfills based on proper planning, ensuring there is a component of waste recycling,
– Create habitat preserves similar to and based on the example of protected natural reserves. These will allow local residents to benefit financially by preserving the environment rather than abusing it.
– Determine the possibilities of forestation using robust (fast growing) trees for industrial usage.
Aviation
We believe it is necessary to have our own air carrier, taking into account the geopolitical position of Armenia.