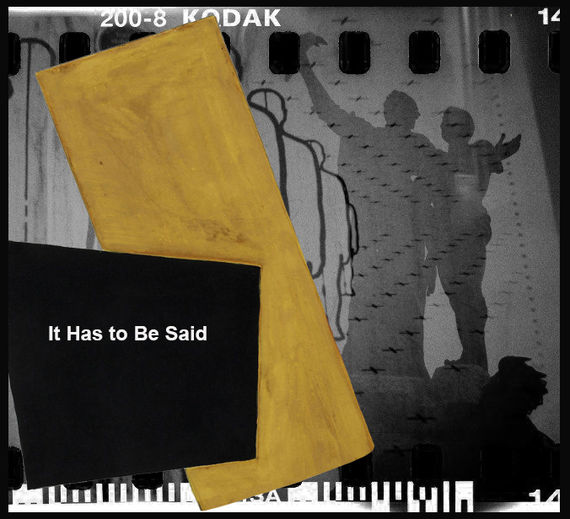 To everyone who is dazed and confused about how this happened in Beirut, to Beirut. To everyone who is shocked and devastated as you watched videos of the wounded heaving on the pavements in front of hospitals or heard the sound of people walking on broken glass in their homes. To everyone wondering if this was an attack or not…what does it matter to the families of the dead, the wounded, the missing? 2,750 tons of ammonium nitrate sat there for six years and for six years people in Beirut drove by it, walked by it, ate and slept near it.
To everyone who is crushed by the suffering in Beirut today, was your prediction of the worst, that was by all means bound to strike, not this horrific? Was it more humanly bearable? To everyone who wonders what is next, well, that which will come after the relief efforts will likely be slow, unnewsworthy or newsworthy but just not "breaking" enough. Like the war in Syria after the first year, like every unearthly injustice suffered by the Lebanese people for decades in a grand procession of every sort of evil… like the earthquake and war and March 1 in Armenia. The world watches, says too bad and then lets you swallow the blood dripping from your forehead.
When Trump became president, I turned to my American-born friends, with a smirk and cruelty that I recognize only today, and said, "Good, now you know what it is like to be judged by who your leader is whether you like him or not." I now assume they know the feeling far too well. I was not sure if I was speaking as a Lebanese citizen or an Armenian, probably both. It is hard to have two countries to love differently but with equal vulnerability. To love two countries both at war.
When I returned to Armenia in 2015, I also returned to journalism. I was convinced there was hope for Armenia, I could matter here. I had not felt that way in Lebanon.
In early December 2018, right before the parliamentary elections in Armenia that saw the walking revolution sit in Parliament as the dominant majority, I had a chance to sit down for an interview with the highest ranking official in the country at the time, Acting Prime Minister Ararat Mirzoyan. Nikol Pashinyan had taken leave of office to campaign for the elections. I poked the wound and asked why there were no diaspora Armenians on the Velvet ballot, why a dual citizen could not be in Armenia's new parliament. Did the new political force intend to change that? Without hesitating, Mirzoyan said: give up your other citizenship and you can be elected to parliament, become a minister. Now here is the thing about my Lebanese citizenship, it gives me nothing. Not nothing, if anything, it creates problems. As an Armenian I knew it made sense – choose your allegiance then be elected if you can. It is called statehood. As a Lebanese-Armenian it is a bitter pill to swallow. Armenia can expect to and will have my life if she needs it but Armenia has no moral right to demand my resignation from a country where I was not "naturalized" like many are when they migrate to America or Europe. My grandparents were already there when Lebanon became independent in 1943. I inherited that passport from the very first citizens of the Republic; in fact it is the only inheritance they left me – no home, no riches, no family heirlooms. I inherited the first proof of their return to a dignified life after the Genocide.
My Lebanese passport expired four years ago. It is still too precious to give up, even for the promise of "complete" rights as a citizen of Armenia.
For a split second, weeks ago, when Azerbaijan threatened to strike the Metsamor Nuclear Power Plant in Armenia, I imagined the end of my world. Then on August 4, I watched a version of that nightmare come true. And then I watched it again. I watched it on repeat and this Saturday, I will be on the first of three flights carrying humanitarian aid from Yerevan to Beirut to see for myself. I do not expect any surprises, this human tragedy has played itself out time and again. A nation at the mercy of a negligent, incompetant, morally corrupt swamp of a leadership, is paying the price of their monstrous sins. For a split second I had the delusional thought that maybe this time, as they say, things have to get worse before they start getting better, but no, they have been bad enough, long enough and now that "the poor have nothing more to eat, they will eat the rich."
When I was a kid and in Armenia for the summers I would always be asked which country I liked more, Lebanon or Armenia? I never knew what the answer was but then once I decided and said,  "Armenia, because when you turn on the tap here, water comes out, it is not like that in Beirut." For the Armenians in Lebanon, today you have a choice: Come to Armenia and start anew. But know this, the mere fact that there is glass on the windows, electricity and water or bread on the shelves and while a promise of a home is a lifeline now, you still have to survive. We all have to be vigilant and ensure that no government, here or wherever we end up living, leaves us incapacitated, exposed to dormant man-made disasters that might kill us slowly, over generations or en masse in split seconds. Enough dying.
***
On August 4, 2750 tons of ammonium nitrate which had been stored at the Port of Beirut for six years exploded after an adjacent warehouse caught fire. The detonation was registered as a seismic event of magnitude 3.3 by the U.S. Geological Survey. The intense shockwaves were felt in Cyprus, Turkey, Syria and Israel. To date, the catastrophic explosion has left over 175 people dead, almost 6000 injured and a reported 300,000 homeless. Sadly the number of dead and injured will continue to rise as search and rescue operations continue.
In the coming days, EVN Report's Roubina Margossian will be filing stories and images from Beirut about the human cost of this tragedy.

Border settlements are unequivocally and strategically vital for the security of Armenia and Artsakh. Protecting them militarily, economically and socially needs to be a national priority.
Read more