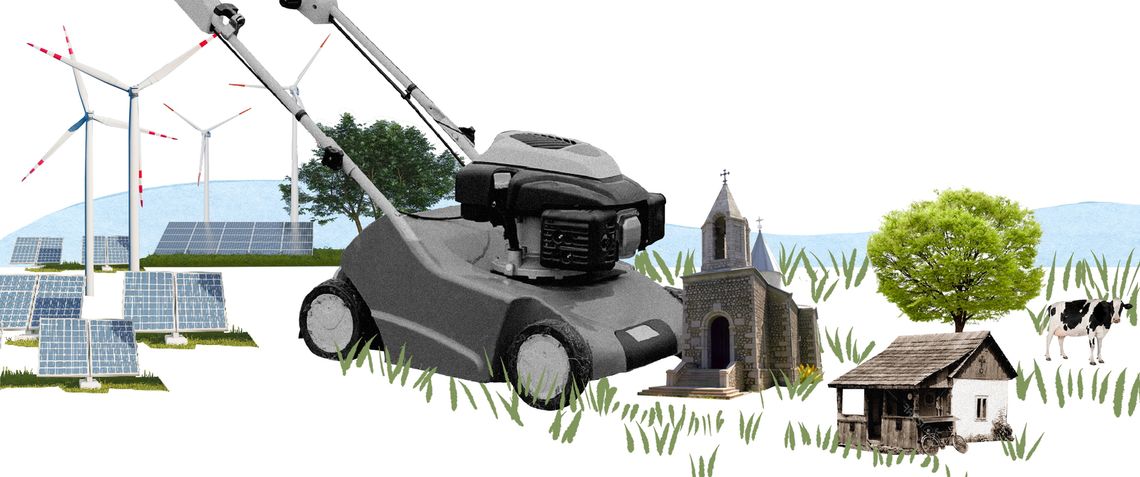 After its victory in the 2020 Artsakh War, Azerbaijan started massive restoration projects in the seven conquered regions of the Republic of Artsakh. Some details of these projects were revealed during a February 26, 2021, press conference given by Azerbaijani President Ilham Aliyev to foreign journalists.
The consequences of the 2020 Artsakh War continue to unfold and evolve for the Armenian side. Despite international calls for their release, Azerbaijan continues to illegally hold Armenian prisoners of war (POWs) and civilian captives; Azerbaijani soldiers frequently harass Armenian residents of border towns, even stealing and killing their livestock, and on May 12, Azerbaijan began a series of border incursions into the territory of the Republic of Armenia, from which it has yet to withdraw. It is estimated that there are approximately 1,000 Azerbaijani soldiers dug in on Armenian territory.
Azerbaijan's plans and projects to reintegrate the territory now under its control will undoubtedly have impacts on Armenia:
1) Baku will fortify the whole frontline with Armenia and will have more resources, strongholds (airports, highways, newly-opened military bases, etc.) for reinforcing the long, yet undemarcated, border with Armenia;
2) The threat, even though unlikely, of a blockade of Artsakh (by cutting off the Lachin Corridor) can be used as a pressure tactic;
3) Baku might potentially propose to be an alternative to the supply of Russian gas to Armenia;
4) Due to the overarching domestic crisis in Armenia, Azerbaijan can try to implement a policy of "low prices for a mutual future," thereby trying to intervene into the economy of Armenia.
These seven regions hold plentiful natural resources, including Azerbaijan's largest forested region with a total area of 246,700 hectares, including 13,196 hectares of high-value forests. The Sarsang and Khoda Afarin Hydro Power Plants are the main providers of electricity in the conquered seven regions. The total capacity of both of these power plants can give Azerbaijan the opportunity to produce 368 GWh of electricity per year. This will help Azerbaijan to geographically diversify its sources of energy (including alternative energy sources) and decrease dependence on other power plants such as Mingechevir, Absheron and Shirvan.
Most of the 112.5 tons of gold reserves of the Sotk gold mine, located in Armenia's Gegharkunik region, is now partially located in the Karvachar region, which came under Azerbaijani control after the war.
Artsakh's seven territories have five gold deposits (approximately 132 tons of gold resources), mercury (1900 tons), lead (40,000 tons), brass and zinc. There are also 14 deposits of colored stones, such as agate and onyx.
Aliyev's administration is working very hard to first and foremost engage its strategic partner Turkey in building critical infrastructure. The Turkish Cooperation and Coordination Agency has started projects constructing greenhouses and beehives in the Jojug Marjanly settlement. Turkish companies Kolin Construction, Tic. Anonim and Azvirt MMC, together with the State Agency for Highways of Azerbaijan (AzerYol), have started the construction of a 101.5 km two-lane highway starting from Fizuli, running through 20 settlements, stretching to Shushi. The project is planned to be finished by September 2021. An additional 84.6 km road from Fizuli to Shushi will also be built. The first 48 km of this will have six lanes, and the remainder will be four lanes.
Japanese TEPSCO and British Petroleum are currently engaged in a large-scale project in the regions called the Green Energy Zone (GEZ).
One of Asia's largest electric power utility companies, Tokyo Electric Power Company, will start investigating the potential renewable energy sources in the Green Energy Zone and apply cutting-edge technology and know-how to help create a competitive energy market, diminish Azerbaijan's dependence on natural hydrocarbons and create and implement a smart-city concept. In this context, the Azerbaijani government intends to formulate a future power supply plan.
A memorandum of understanding was signed between British Petroleum and Azerbaijan, which is intended to to conduct large-scale decarbonization of the regions (including the seven regions), implement new renewable energy projects, green buildings, waste management, clean industry, natural climate solutions, integrated partnerships, as well as integrated and decarbonized energy and mobility systems. A special Master Plan will be based on a decarbonization policy. This plan will also work on developing trends of clean energy projects.
There are already planned projects for the construction of a solar and wind power plant in Karvajar, with a total volume of 440 megawatts, and the construction of a solar power plant in Jabrayil.
The military forces of Azerbaijan have already commissioned 20 modular and container-type military units. An additional two military units have been commissioned in the Aghdam region to strengthen the frontiers of Azerbaijan. Potentially, these kinds of fortification processes are aimed at:
Organizing rapid deployment of personnel in case of escalation;
Increasing defenses and operational effectiveness;
Gaining sporadic advantages and dividends (e.g. taking Armenian servicemen as hostages, organizing illegal shootings at the borders with the potential for advancing) by taking advantage of the vulnerability of the Artsakh Defense Forces.
The paramount importance of Aghdam has been emphasized by the General Plan, which was presented to President Aliyev during his visit to Aghdam on May 28 where he attended a ceremony to lay a foundation stone for the city's restoration and met with the general public. Three companies from Turkey (URAL, Erginoglu & Calislar, SuişProje); one company from Azerbaijan (ADEC); two companies from Israel (Mekorot, Metzer); three companies from the U.S. (CallisonRTKL, Gensler, Jones Lang LaSalle Inc.); one company from the United Kingdom (Atkins); one company from the Netherlands (UNStudio); one company from Canada (WSP Global Inc.) and one company from Germany (Werner Sobek) have been engaged in the Aghdam general restoration plan.
During his press conference with foreign journalists in February 2021, Aliyev spoke about the possible construction of international airports in Lachin and Zangelan, and another in Fizuli, claiming that this would attract a large influx of tourists. Nonetheless, the possible construction of these airports will have serious geopolitical, military and diplomatic consequences, which will aim at:
Diminishing the possibility of any retaliation by Armenia. The presence of foreign companies in these regions will give Baku an additional mouthpiece to demonstrate "Armenian aggression."
Serving as channels for materiel and military troops (under the pretext of humanitarian aid, if military conflict erupts) from central Baku. The construction of an airport in Lachin is less likely because it is under the control of Russian peacekeepers.
Increasing the number of stakeholders from different spheres to gain economic and diplomatic dividends.
The forced reintegration, coupled with the tremendous expenditures, can be used as a demonstrative step by Azerbaijan to show Russian peacekeepers that their humanitarian mission is not needed anymore, afterwards demanding their exit from the Armenian-controlled parts of Artsakh.
By developing and implementing these plans and projects in different spheres, Azerbaijan seeks to:
Reinforce, in the short-term, strategically important strongholds in the seven conquered regions coupled with rapid restoration of housing and critical infrastructure (e.g. Aghdam, where the overarching strategy has been already proposed and is being implemented).
Falsify the cultural heritage of the seven regions (along with Shushi and Hadrut) while destroying and reconstructing Armenian monuments, churches and other structures (e.g. the destruction of Zoravor Surp Astvatsatsin (St. Mary's) Church in Mekhakavan, the partial destruction of Shushi's Kanach Zham Church and the "renovation'' of Ghazanchetsots Cathedral).
Push the internally-displaced Azerbaijani population from the First Karabakh War to repopulate the seven regions.
Attract as many investments as possible, especially into the seven regions, to accelerate overarching integration of the territories into Azerbaijan.
Imitate/mimic the semblance of peace talks through the implementation of these plans and projects. Baku will try to demonstrate gestures of goodwill for the international community and attempt to show that Artsakh's population can be "reintegrated" into Azerbaijan.
Armenia Votes: Party and Alliance Programs
Armenian citizens are preparing to head to the polls on June 20, 2021, in an early parliamentary election. A record number of political forces are taking part in this highly contested and polarized election.

EVN Report has translated and compiled certain thematic sections of the programs [foreign relations, defense and security, economy, education and healthcare] of seven of those political forces in order of their position on the ballot. They include: the Armenian National Congress, Civil Contract Party, I'm Honored Alliance, Bright Armenia Party, Prosperous Armenia Party, Citizen's Decision Party and Armenia Alliance.