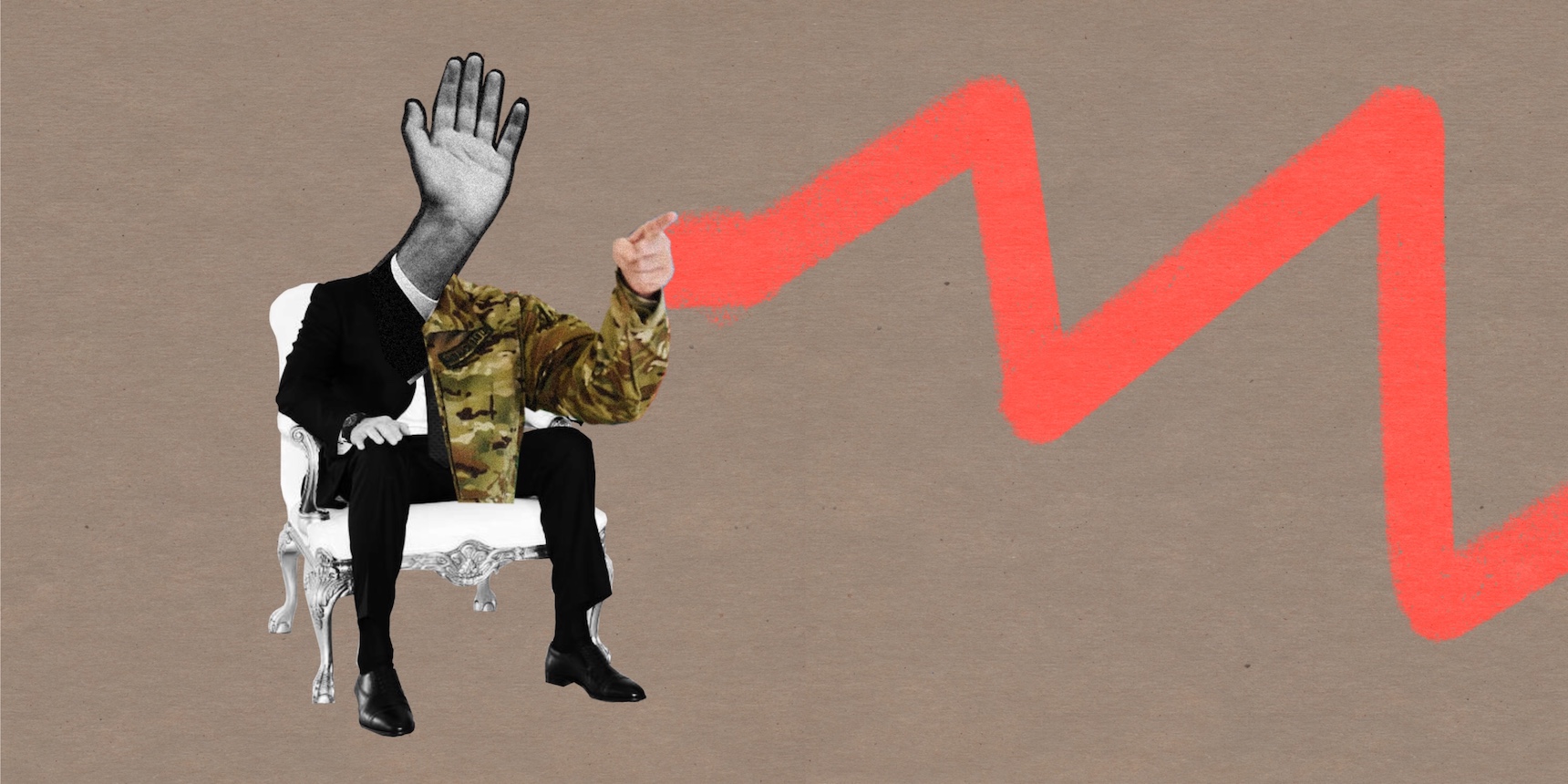 On December 12, 2022 at 10:30 a.m., a group of Azerbaijanis claiming to be environmental activists blocked the Lachin Corridor, the only lifeline linking Artsakh with Armenia and the rest of the world, effectively isolating the 120,000-strong population of the Republic. Hundreds of civilian vehicles were stranded on the Shushi-Karin Tak intersection, where the Azerbaijanis had blocked the road. Today, after more than a week into the blockade, 1,100 people, including 270 children who were in Armenia participating in a number of events, are unable to return home to Artsakh. Children as young as ten have been separated from their families. On the evening of December 13, Azerbaijan also cut off the natural gas supply to Artsakh, which was restored three days later under international pressure. With the Russian peacekeepers unable to resolve the evolving situation, the situation has triggered a humanitarian catastrophe as the population is facing a shortage of food supplies and medicine.
While internationally there are continuous calls on Azerbaijan to open the road, Azerbaijani Foreign Minister Bayramov, making a mockery of the collective suffering of Artsakh Armenians, announced: "Ethnic Armenians have the right to live in these areas and the Azerbaijani state recognizes it." Baku's actions and policies show that Armenians cannot live safely under any Azerbaijani jurisdiction. The right of self-determination, in this context, has become existential for more than 120,000 Armenians who even after the 44-day aggression in 2020 have no chance for a sustainable peace. As policy, Azerbaijani President Ilham Aliyev has continuously and persistently dehumanized the Armenian people. His most recent speeches after the 2020 Artsakh War illustrate that for Aliyev, the "Nagorno-Karabakh problem" will be solved when there is not a single Armenian left in Artsakh. 
Below are the statements made by Aliyev over the past two years, without analysis or commentary. His words, however, prove that Azerbaijan can and will never guarantee the rights and security of the people of Artsakh, since state sponsored hate propaganda has made Azerbaijan the number one threat to the survival of the Armenians of Artsakh. In any part of Artsakh that Azerbaijan established its jurisdiction — Shushi, Hadrut, as well as the villages of Sus and Aghavno of Lachin — not a single Armenian is left. 

No analysis, no commentary, just facts: How Azerbaijan's President Ilham Aliyev ideologically prepared Azerbaijani society for war not only against Artsakh (Nagorno-Karabakh), but also Armenia-proper.
Read more
The Armenians living in Karabakh also asked us to build a 4-kilometer ground road to the point where it will be connected to the Armenian border. We agreed to that but, of course, those who had illegally settled in the city of Lachin, the villages of Zabukh and Sus should leave. This is natural. Their stay there is actually a war crime. It runs counter to the Geneva conventions. 
The occupying country cannot carry out illegal settlement in the occupied lands. This is a war crime. The Armenians from Syria and Lebanon who had settled may not know this, but the Armenian leadership knows it perfectly well. So news is coming in from there now, as someone says that they won't leave, others says they won't leave. It is up to them. They are war criminals. Let them not test our patience again. Let them leave of their own free will. We don't care where they go.
We could have said no, August 5 is the deadline and that's it. Get out, we are coming and we will stand here. Who can ever stop us? No-one can stop us. Who can stop an army of 100,000 troops?
In other words, we are doing a thorough job – infrastructure work, hospitals, schools, residential buildings, cultural facilities, the restoration of our mosques, museums, airports, railways and tunnels. It is impossible to list all the work we have done in just a year and a half. This shows that we are the owners of these lands. These lands were in the hands of Armenians for 30 years. What did they leave behind? Ruins, cities and villages were razed to the ground! I have said many times that every time I see these ruins, I say: It looks as if a savage tribe lived there. They have only done ugly things here – destroy, dismantle, burn. Where does all this hatred, all these inhumane actions come from? It is up to psychologists or psychiatrists to tell us that an average person does not engage in actions of this nature
We, in turn, are a creative nation.
Because the Nazis in Armenia are still, as they say, trying to revolt, and they think that if they were in power, the outcome of the war would have been different. Absolutely not! They think that if they come to power, they can get something. Absolutely not! On the contrary, if they do not want their heads to be crushed again, they should sit down and not look our way. We are still patiently watching these scenes. But let the Armenian fascists – the fascists who are trying to discredit us – know that we are ready to teach them a lesson at any time, as was the case in the Second Karabakh War. Who is revolting in Armenia now? The Sargsyan-Kocharyan duo which fled Karabakh like rabbits during the Second Karabakh War. If they are such heroes, why did they run away? Why didn't they stay on and fight? Both were in Khankendi, including their former defense minister. Now they are trying to threaten us. Why did you run away like a rabbit? After all, they should not forget that. Let them see our strength at all times and take adequate steps. From now on, we will live as a victorious nation.
Of course, to die at a young age is a great tragedy, but what can we say? The only consolation is that they fought and died for the Motherland. At the same time, their blood did not remain unavenged. He passed away on October 19. The city of Fuzuli had already been liberated from occupation. After that, his comrades continued their victorious march to the end, went on to plant our flag in Shusha, drove out the enemy and restored justice. 
Our main duty was to expel the Armenians from our lands, and our children like Mahir succeeded in doing that.
We have crushed fascism. We have saved the South Caucasus from fascism. However, there are still manifestations of fascism there, as some circles in Armenia and Armenians of the world, Armenians living abroad are still trying to intimidate us. However, they should not forget the history of the second Karabakh war. We have further increased our strength. During the year and a half, a lot has been done in the field of army building. Some of this work has been disclosed to the public, some, of course, cannot be revealed. But everyone should know that the Azerbaijani Army can perform any task today. Combat capability and national spirit, as well as morale, weapons, equipment, the creation of new combat units – we are doing all this precisely because there are still manifestations of Armenian fascism there, and we should always be prepared to crush Armenian fascism if it happens to raise its head ever again. Armenia knows and understands this perfectly well and should never forget it.
I said that every single one of us must work hard to bring this holy day closer every day. There was no more important and noble task than to work towards the liberation of our lands from occupation. This is why the army building process was carried out swiftly, this is why Azerbaijan has acquired a modern army, this is why the young generation was brought up in the spirit of patriotism, hatred of the enemy and loyalty to the Fatherland, and this is why economic reforms were carried out.
We have not only liberated our lands, we have cleansed the region, the South Caucasus, of these savage forces. I repeat that they are in a humiliated state now, but no-one can guarantee that they will not rise again. We will never allow Armenian fascism to rise in our region. We can never allow Armenia to become a potential threat to Azerbaijan again. If we see that, we will destroy it on the spot. Everyone should know this.
We gathered strength and struck such a blow to the enemy that the whole world can no longer say a word about our Victory. The whole world has had to accept our historic Victory. Because there is no other way
We had to strengthen the economy, and we understood that if we did not achieve this, we would not be able to drive the enemy out of our lands. First of all, economic independence had to be secured. Because if we had been dependent, if we had depended on any other power, they would never have allowed us to fulfill this glorious mission. Therefore, from the first days of my presidency, all the necessary steps were taken for economic independence, and we achieved this in a short time… From now on, no songs will be sung here in a strange language and no inappropriate statements will be made in this land and under this sky. From now on, it will be the Azerbaijani language that will dominate this land, as has been the case throughout history – calls to prayer in the Shusha mosque, the sound of the mugham in the Jidir Duzu, poems in front of the mausoleum of Vagif. That is the reality. We have achieved this. Despite all the international pressure and despite all the threats, our people united like a fist, stood behind the Army, and we have fulfilled this historic and glorious mission.
Their history, their past, their statehood and their mythology are nothing but fake. Armenians of the world have simply created the false impression in the countries where they live that the Armenian people have allegedly lived on these lands for centuries. The Armenians were resettled to Hadrut from Iran in the 19th century. Everyone knows that. There were no Armenians here prior to that. They fabricated history and continue to falsify present realities.
One can't call them [Armenians] humans. I want to say once again that by showing heroism and selflessness, by shedding blood and giving martyrs, we have restored historical justice, expelled the enemy from our land and taught the enemy the necessary lessons. The enemy fell to its knees before us, waved the white flag, and from now on the people of Azerbaijan will forever live as a victorious people. The whole world must see that not only did we defend ourselves, we have also restored our territory and broken the back of Armenian fascism
In other words, it shows again what an ugly enemy we were faced with. They used every opportunity to cause damage to us. As a result of the liberation of the Sugovushan settlement and the re-establishment of control over the reservoir, the Armenian state lost these opportunities.
Today, raising the national flag in both villages, I once again pay tribute to the memory of our martyrs. I also thank the people of Azerbaijan for uniting like a fist during the war, supporting the army, supporting me, and we crushed the head of the enemy and won because of that. From now on, we will forever live as a victorious nation and a victorious country
We have also smashed the head of Armenian fascism. We will show that, we will show the whole world whom we have taught a lesson to and what evil we have saved our region from.
The Nagorno-Karabakh conflict has been consigned to history. There is no administrative territory called "Nagorno-Karabakh" in Azerbaijan, and if someone wants to resurrect the dead entity called "Nagorno-Karabakh", let them resurrect it in their own territory, create an entity called "Nagorno-Karabakh" in their territory, create a republic or an association. And we recognize it, but not in Azerbaijan! This issue has been resolved. I say this as President of Azerbaijan and Commander-in-Chief of the Armed Forces. Everyone must and will reckon with these words.
There has been a change of government in Armenia, but the nature of the enemy does not change. The Azerbaijanophobia and Islamophobia, which are rampant in Armenia, have reached the level of mental illness. Hatred against the Azerbaijanis has become an official ideology there. Otherwise, so much atrocity would not have been committed. Anyone who comes to the liberated lands is terrified. This couldn't have been done by humans. I can even say this couldn't have been done by animals either. The perpetrators of this are depraved, impertinent, Azerbaijani-phobic mass, a tribe. It cannot be described in any other way, and the whole world should see that. Armenia's patrons should see that. Even though they are reluctant to see this, they must and they will see this. We will show that, we will show the whole world whom we have taught a lesson and what evil we have saved our region from. After all, shouldn't the enemy who plundered and destroyed all our historical sites, national treasures and resources for 30 years have been taught a lesson?
Armenian fascism has been destroyed, but its manifestations are visible. This is a very dangerous trend, especially for the Armenian state proper. I am saying this today, on the Day of Remembrance, revering the memory of our martyrs, that if we see Armenian fascism rising again, if we see a new threat being posed to our people and state, we will crush Armenian fascism again without any hesitation whatsoever. Everyone should know this! The Iron Fist, the symbol of war and victory, is still in place, and let no-one forget about that!
I want to tell their relatives, as I told them in the past, that their blood would not and did not remain unavenged. We have avenged their blood! I said we would take revenge for them on the battlefield, and this is exactly what happened. Our heroic soldiers and officers who gave us this Victory are the source of our pride. Their heroism, their bravery and self-sacrifice have already become a saga.
The 44-day patriotic war is part of our glorious history. This history will live forever. Because this victory is a unique victory in our history. The people of Azerbaijan deserved it, and we won the victory, drove the enemy out of our homeland, liberated our cities, liberated our native Shusha.
The hated enemy was building the so-called parliament of the self-styled "Nagorno-Karabakh Republic" there. This was intended to annoy us. There is no concept of a "Nagorno-Karabakh Republic". The foundation of that building had already been laid and stonework had already been completed. By my order, this devil's lair was destroyed.
We, the Azerbaijanis, the owners of these lands, have returned. We have driven the enemy out of our lands, crushed the enemy army and returned here by showing heroism and self-sacrifice.
But they did not know that all the people of Azerbaijan lived with the dream of ending the occupation, expelling the enemy from our lands. And we returned to the land of our ancestors. We returned by crushing the Armenian army. We returned by crushing the head of Armenian fascism. We returned by punishing Armenian executioners. We returned by avenging the blood of our martyrs. We are back, we are here today and we will be here forever!
We have driven the enemy out of our lands, crushed the enemy army and returned here by showing heroism and self-sacrifice. They ran away like rabbits. We have destroyed them. We have destroyed their so-called "heroes", their heroes of non-existent Artsakh…We have saved the region from savages and fascists. No-one should ever forget that. 
We avenged our martyrs on the battlefield. I have repeatedly said that the blood of our martyrs will not remain unavenged. And this is exactly what happened. The second Karabakh war resulted in a complete victory for Azerbaijan.
Celebrating this holiday every year, we promised ourselves that we would liberate our native lands from occupiers at any cost. Today, I can proudly say that we are celebrating the Day of the Armed Forces as a victorious army, as a victorious people. This is a historic achievement. There has never been such a brilliant victory in the centuries-old history of the Azerbaijani people. We have mobilized all our resources to deal crushing blows to the enemy, to defeat the enemy, and to restore historical justice and the territorial integrity of our country.
It looked as if a wild tribe had swept through these lands. I have said this before and I want to say it again here, in the city of Aghdam, on the Republic Day: we waged war not only against the fascist Armenian state but also against fascism. Our victory proves that all fascists will face the same end as the Armenians.
We simply must never forget Armenian barbarism. We are a very kind people. This is our advantage, but at the same time, one cannot be kind when there is a barbarian in front of you. We must give them an answer that they will forever preserve it in their historical memory, so that this is never erased from their memory. Certain revengeful forces raising their heads there today should know that the iron fist remains in place and, if necessary, we can strike them in such a way that all this will end forever.
You have glorified our people, the Azerbaijanis of the world. Our Victory is not only the victory of our people, the entire Turkic world is proud of it. We have created a new reality. We have created it by shedding blood, showing courage and driving away the enemy. Everyone should and will reckon with us from now on.
The so-called "Artsakh state" went to hell. If it was a "state", then why didn't they leave a single stone intact? Because they knew that this land was not theirs. This land is the land of Azerbaijanis. 
We have returned to these lands. We have returned as a heroic people, as a victorious state. We drove the enemy out of our native lands.
I was saying that they [Armenian people] need to be treated. They are sick, a virus more horrific than the coronavirus has settled in their bodies. 
This is already the territory of Lachin district. This is the Hakari River. See what a beautiful river it is. Our river has been exploited by the enemy. Our nature has also been exploited. We have put an end to that and got rid of the enemy.
This is also important because revanchist forces are trying to raise their heads in Armenia even today. They are trying to threaten Azerbaijan with more provocations and another war. They must understand that we are paying attention to everything, that we keep everything under control and will never allow Armenian fascism to raise its head again. We have destroyed Armenian fascism. We drove out the enemy out of our native lands, threw it out of here.
I remember some representatives of the Armenian separatist regime saying at the time that the Azerbaijani flag could be raised in Shusha only if Azerbaijan recognized the so-called "Nagorno-Karabakh republic" and then opened an embassy in Nagorno-Karabakh. Notice what disgusting and arrogant expressions they used. They are sitting like mice now, tight-lipped. They can't utter a word. We came here as winners, we raised our flag, the Azerbaijani flag is flying in all the liberated lands. We have come here through fighting. Nobody gave us these lands. No negotiations were of any importance whatsoever. We saw that we had to liberate our lands on our own, and we did that. We have proved our strength to the whole world by crushing the enemy's head. We forced the enemy to kneel before us and sign the act of capitulation. This is what happened, and the humiliating act of capitulation will go down in history forever. The whole world is talking about our victory.
On 9 November, the enemy surrendered, threw in the towel, was put on its knees and conceded defeat. We are a victorious people. I last came to Shusha 39 years ago. I came here twice 39 years ago – first on 14 January. Here I am again today, on 14 January. This time I came as the Commander-in-Chief of the victorious Azerbaijani Army, the triumphant Azerbaijani Army. I have come as the Commander-in-Chief of the Army that broke the enemy's back, and I say here under the sacred flag and in front of the heroic soldiers that we will live in these lands forever!
I said that if anyone in Armenia even thinks of revenge, they will deal with our iron fist again. This iron fist broke their backs and crushed their heads. If they commit any provocation against us, our response will be very harsh, they will be very sorry and face a bitter defeat again. No-one can stand in front of us. This will always be the case from now on. The Azerbaijani Army, special forces, our heroic sons, fighters of military units must protect Shusha and all the liberated lands like the apple of an eye, so that the enemy does not try to do anything ever again. If they do, the end will be bitter.
There are no moral frames for the hated enemy. They have no moral values. And yet I said that we could not act like them, we are Azerbaijanis, we are a self-respecting people. We have defeated the enemy on the battlefield. We have taught the enemy a lesson on the battlefield and they are still struggling to recover from it. The whole world could see what kind of evil forces we were able to erase from the conflict map of the Caucasus. 
They are defying all the neighbors. They are making baseless claims, claims of land, territorial claims. They want to misappropriate everything. They are stealing our music. Anyone can look it up. The authors of most of the music they present as their own are either Uzeyir Hajibayli or other Azerbaijani composers. They are stealing our cuisine. They are stealing the cuisine of neighboring nations. They are stealing historical sites. They are trying to steal churches from other countries, from neighboring nations.