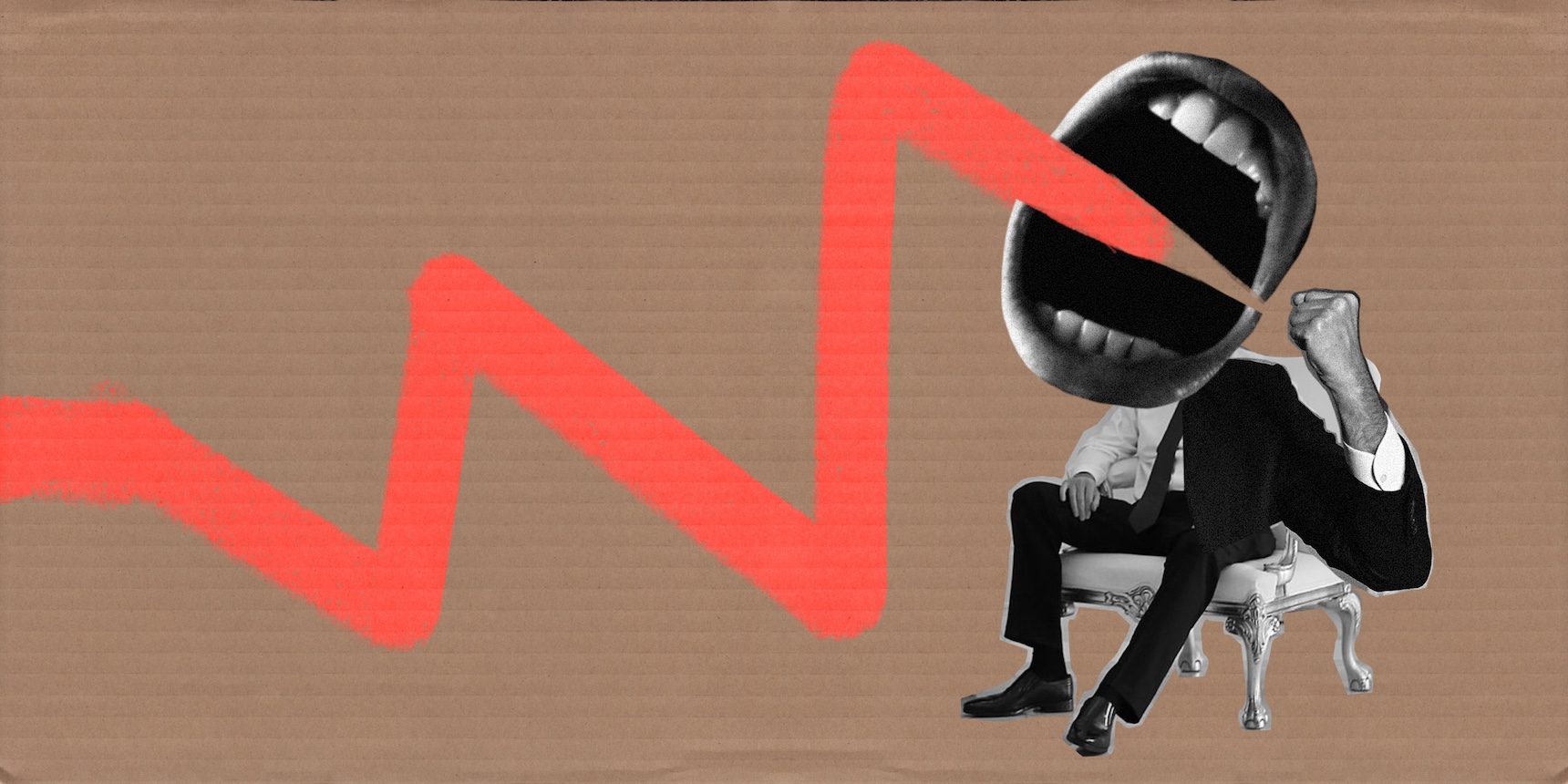 Azerbaijani Armed Forces launched a major military operation, primarily using artillery, mortar and attack drones, along the Armenia-Azerbaijan border starting at 12:05 a.m. on September 13, after days of accusing Armenian forces of firing on Azerbaijani positions. While the military offensive was initially in the direction of Goris, Sotk and Jermuk and surrounding villages, the scope of the theater of operations later expanded in Gegharkunik and Syunik regions, sovereign territories of the Republic of Armenia. A truce was reached through the efforts of the international community on the evening of September 14. The Chief of the General Staff of the Armenian Armed Forces, on September 16, said that the Azerbaijani military had advanced 7.5 kilometers into the territory of Armenia over a frontline of 8.5 kilometers. As a result of Azerbaijan's large-scale aggression, hundreds of deaths have been reported on both sides. Cities and villages of the Republic of Armenia were targeted and damaged. There were casualties also among the Armenian civilian population: one dead and six wounded. 
It's important to understand how Azerbaijani President Ilham Aliyev ideologically prepared Azerbaijani society for war against Armenia-proper. Here are excerpts from a small collection of speeches and announcements made by Ilham Aliyev containing territorial claims against Armenia's sovereign territory since 2013. These statements illustrate that the ceasefire is unfortunately temporary and Azerbaijan is preparing to engage in a large-scale war against the Republic of Armenia. The ideological base for this aggression was being planned over the course of the last decade. 
There is no analysis, no commentary, just facts to show the policy of Azerbaijani aggression, which can perhaps help international partners clearly see and prevent the upcoming catastrophe. 
"Finally, the Second Karabakh War culminated in a complete defeat of the Armenian army, as the victorious Azerbaijani army liberated our native lands. We thought that this would teach them a lesson at last because the Armenian army is in a completely destroyed state. A country with 10,000 deserters is not capable of waging war – neither physically nor morally.
"According to the act of capitulation signed by Armenia on November 10, 2020, the Armenian armed forces should have withdrawn from Karabakh. They haven't fully withdrawn yet. Armenia was supposed to provide a corridor that would ensure a connection between the main part of Azerbaijan and the Nakhchivan Autonomous Republic. So far not only have they failed to provide the corridor, but also the route of the corridor has not been communicated to us. 
"As a result, when another provocation was committed against us on September 13, the Azerbaijani Army responded and put the enemy back in place yet again. I do hope that this will finally teach them a lesson. Because they saw that no-one and nothing could stop us. No-one's call, no statements or initiatives can stop us. We are on our own land and we are protecting our own land. Our positions along the border allow us the opportunity to anticipate any Armenian provocation and take necessary measures. We are in favorable positions on the Azerbaijan-Armenia border all the way from Mount Murov to the Araz River. These positions give us both a military advantage and the possibility of visual control over a large area, including control over important communication lines, and we are already based in these areas. We didn't have access to these borders for 30 years.
"After the Second Karabakh War ended, we accessed our borders. If Armenia wants to accuse us of entering their territory, there is no basis for that. First, if the border was where they said it was, they should have established the border, built border lines there, established communications and carried out engineering work. They were under the impression that all of Karabakh and Zangezur would remain for them, which is why they did not do anything on the Azerbaijan-Armenia border.
"In other words, in the absence of border delimitation, no-one can claim where the border passes. 
"However, if the enemy commits provocations against us, we will give it a fitting rebuff. Armenia should think carefully today. No-one can speak to us in the language of ultimatums. They should not count on anyone. I want to say again that no one and nothing can stop us. We are on the side of the law, justice, international law. We are protecting and have restored our territorial integrity. We have been able to show the whole world what we are capable of doing. We have liberated our land by force, and we are proud of that. All the people of Azerbaijan, all Azerbaijanis of the world are proud of this. We are proud of our martyrs, our Army and our soldiers, and our tricolor flag flying here today is a symbol of our Victory."
"Therefore the soonest resolution of the opening of the Zangezur corridor is one of the fundamental elements of future peace in the region. If we are not given this access then it will be difficult to talk about peace and all efforts of Azerbaijan aimed at normal coexistence and normal neighborhood with Armenia will fail. This is an important issue again. Azerbaijan has a right to demand it. The Armenian government signed a corresponding declaration. Second, Azerbaijan won the war as a country which suffered from occupation, and we have a moral right to demand it."
"It is already known not only in Azerbaijan, but also in the whole world that a day after the declaration of our state independence, the Azerbaijan Democratic Republic handed over our ancient city of Iravan to Armenia, and this was an unforgivable crime. Thus, our ancient land fell apart from us.
"Just a few months after the collapse of the Azerbaijan Democratic Republic, Zangezur was severed from us as well. Everyone should know this history. In November 1920, by a decision of the Soviet government, our historical land of Western Zangezur was separated from Azerbaijan and annexed to Armenia without any grounds whatsoever. This was another act of enmity and injustice against our people. Because the Azerbaijani people lived for centuries in both the east and the west of Zangezur, and all the toponyms of West Zangezur in the territory of present-day Armenia, the national composition of all the villages belonged to the Azerbaijani people.
"Another important issue is the opening of the Zangezur corridor. Armenia has always tried to prevent this from happening. But again, look at the official statement of the Brussels meeting, it has already been determined that both the railway and the highway will pass through Meghri and Zangezur. So we are achieving this, as I said we would. So we are dictating the agenda. How? Of course, at the expense of the consequences of the war. Because we are a victorious state and Armenia is a defeated state."
"It is a historical fact that Zangezur was severed from the rest of Azerbaijan and handed over to Armenia by the Soviet government in 1920. The fact that the Azerbaijan Democratic Republic ceded Iravan [Yerevan, editor] to Armenia two years prior to that is also a well-documented fact. In 1921, the Soviet government was preparing to perpetrate yet another provocation against us. Zangezur was taken away from us in November 1920, and a year later the Caucasus Bureau wanted to take Karabakh away from us as well. However, it didn't work and the decision was made to keep Nagorno-Karabakh within Azerbaijan."
"We can't just focus on only one map. There have been many maps since 1918 where Yerevan was a part of Azerbaijan. Also before November 1920, when Zangezur was part of Azerbaijan. Azerbaijanis settled on the current Iranian-Armenian border and had nothing to do with the Armenian people. The transfer of Zangezur to Armenia was a decision of the Soviet government in November 1920. But when it was handed over to Armenia, it was not 42 kilometers as it is now, it was a narrow territory. However, later, with various tricks, the Armenians expanded this territory, which is the only border with Iran. Therefore, our position is that we will take all the maps from 1918 or earlier, until the collapse of the Soviet Union in 1991. But, of course, it will be part of the discussions of our joint working group."
"We are in a free Karabakh today. We are in a free Zangezur today. We, the owners of these lands, have returned to these lands, and from now on we will live in these lands forever. The confidence of the Azerbaijani people in my words convinced me even more that we would achieve this. Our people united, rallied around a common goal, this sacred idea, and achieved what we wanted."
"Armenia has seen that. The whole world has seen that. No-one has been able to stop us. There were those who wanted to stop us during the war, there were fairly strong circles, but they could not stop us. I said that they should give us a timetable of when they would vacate our lands, and we were ready to stop the war. I say the same thing today. I tell them to give us a date of when the Zangezur corridor will be opened, and there will be no problem in this case. Therefore, I think that both the Armenian leadership and the Armenian public must understand this."
"As for Zangezur, I would like to remind you of my speech at the Nakhijevan summit. At that time, I said that in 1920, the Soviet government disrupted the geographical connection of the Turkic world by tearing Zangezur from Azerbaijan and handing it over to Armenia, and anyone can see this by looking at the map. We are restoring this geography now. With the implementation of transport and communication projects, we are redrawing this geography, and I do hope that we will succeed to the end."
"The Zangezur corridor passing through here will unite the whole Turkic world. Both Azerbaijan and Turkey are taking practical steps to implement the Zangezur corridor. I am confident that these steps will bear fruit in the near future. Today, my dear brother and my guests laid the foundation of a major highway. This highway is also part of the Zangezur corridor. As a result of the construction of this highway and railway, we will achieve our goal…"
"We have more grounds for this in terms of the historical belonging of Zangezur and the region of Lake Goycha. We have more historical prerequisites for territorial claims."
"I request that the name Basarkechar, not Vardenis, be restored to our general lexicon when reports are prepared from this region of Azerbaijan. All other ancient Azerbaijani settlements located in the territory of present-day Armenia should be called by their real names. For example, I have been following the media coverage of the tensions on the Nakhijevan-Armenia border. Our media write about what is happening in and around the Armenian village of Yeraskh. The name of this village is Arazdayan, and Azerbaijanis used to live there prior to deportation. Therefore, all ancient, i.e. historical names must be restored. These names are also available in various books. Therefore, I request that both journalists and the general public use real names of these places – not Vardenis but Basarkechar district, Basarkechar city… After the snow melted in May,[1] we approached these borders, took our positions, settled in Zangezur and reinforced our positions there. This is our land. The opinions expressed in Armenia are completely unfounded. We are on our own land. Lake Garagol and other places are ours. We are here now.
"Because both Karabakh and Zangezur are our historical ancestral lands. The Karabakh economic region includes all the regions of the Karabakh region. The East Zangezur economic region covers the regions belonging to East Zangezur. West Zangezur is currently under Armenian control. But as a result of the construction of the Zangezur corridor, of course, we will use this corridor to return our citizens to their ancestral lands. There are such plans, and this is only natural. Because our citizens were deported from the territory of present-day Armenia – not only from Zangezur district, but also from Goycha district, which borders here. So they have the right to go and live on their ancestral land. We are keeping that for the next stage."
"We have won. We do not have any other issues on the agenda today. We have accessed our borders and taken control of the Armenian-Azerbaijani border. There is no need for that because East Zangezur is our historical land. West Zangezur is our historical land. We cannot forget history. We cannot become hostages of anyone's political interests. Let them look up historical documents and maps and see when the Soviet government tore Zangezur apart from Azerbaijan and handed it over to Armenia. This is a relatively recent date – 101 years ago. So why should we say that this didn't happen? Why? We are telling the truth. It is the land of our ancestors: the whole of Zangezur – East and West Zangezur. It is now being said in Armenia that Ilham Aliyev is making territorial claims. If there is East Zangezur, then there is also West Zangezur. Yes, West Zangezur is our ancestral land. I said that we have to go back there. I said this 10 years ago. All my speeches are available in the media. I said that it is the land of our ancestors, that we must return there, we will return and we are already returning there. No-one can stop us. We will definitely return, because there is no other way."
"Our main rival is time because the construction of a railway and a highway takes time. Therefore, all resources have been mobilized to implement this project. So the Azerbaijani people will return to Zangezur, which was taken away from us 101 years ago."
"We are already working very hard on the Zangezur corridor. I said at the summit in Nakhijevan that the decision to separate Zangezur from Azerbaijan and annex it to Armenia led to a geographical divide of the Turkic world. If we look at the map, it looks as if a dagger was stuck in our body and the Turkic world was divided. Zangezur, the land of ancient Azerbaijan, will now play the role of uniting the Turkic world because the transport, communication and infrastructure projects passing through Zangezur will unite the whole Turkic world and create additional opportunities."
 "…The Azerbaijan Democratic Republic decided that Irevan should be presented to Armenia. This cannot be forgotten and this cannot be forgiven. Everyone should know this. Allegedly, after that, Armenia would abandon other claims against Azerbaijan. Did it so? No! Our ancient land of Zangezur was also transferred to Armenia. With the transfer of Zangezur, the great Turkic world was divided geographically, and most of Azerbaijan was deprived of the border with Turkey. Our border with Turkey exists only in the Nakhijevan Autonomous Republic…".
 "…I should also note that we must not forget and are not forgetting our historical lands. This should be a guide for our future activities, just as we are working in this direction today. Our historical lands are the Erivan Khanate, Zangezur and Goycha. The younger generation and the whole world must know this. I am glad that fundamental research papers are being developed, films produced and exhibitions organized in connection with this issue, the history of our ancestral lands. In the coming years, we should be more active in this direction, exhibitions and presentations should be held in different parts of the world because Erivan is our historical land and we, the Azerbaijanis, must return to these historical lands. This is our political and strategic goal, and we must gradually approach it…"
"…It is no secret either—the international community already knows this—that today's Armenia appeared on historically Azerbaijani lands. Erivan, Zangezur and Goycha are our historical lands. We lost these lands as a result of injustice and policies of large states…"
"In fact, not only Nagorno-Karabakh, but also the present-day Armenia was created on historical Azerbaijani lands. We all know that. The world also knows that. The Erivan khanate [Yerevan, editor], Goycha [Lake Sevan, editor] and Zangezur are our historical lands, and we, the Azerbaijanis, must and will return to these lands."
"….​​We must and will restore our territorial integrity. We do not lay claims to the lands of other nations although, as I have already noted, the territory of present-day Armenia is our historical land."
"After that we will return to our ancient lands—to Yerevan, Geychay and Zangezur," he said. "These are our historic lands. The young generation must know that our lands are not confined to the territory of modern-day Azerbaijan."
 "…As I mentioned in my previous speeches, Azerbaijanis must live not only in the occupied territories, but in all historical lands. This is our sovereign right. Our compatriots were forcibly expelled and deported not only from Nagorno-Karabakh, but also from our historical land of Irevan [Yerevan, editor], Zangezur and Goycha, in 1940-1950, and then in the 1980s. This is a great injustice. We will return to those lands, we will definitely return. The young generation must live with those dreams and thoughts. In time, we will live there too. In general, Azerbaijanis will live and must live in all our historical lands belonging to our people. To do this, we are already pursuing our own policy."
Footnote
[1] Aliyev talks about the incident from May 12, 2021, when Azerbaijani soldiers crossed the border; it was an invasion and several state leaders called Baku to leave the Armenian territory.

Azerbaijani Armed Forces launched a major attack on the sovereign territory of the Republic of Armenia at approximately midnight on September 13, 2022. A US-brokered ceasefire came into effect late on the evening of September 14, which continues to hold.
Read more

Following Azerbaijan's latest attack, this time against Armenia proper, international actors are calling on both sides to de-escalate the situation. Bothsidism in this context is ridiculous, tiresome, and shameful. Not naming the aggressor or who is benefiting from violence is not a neutral act. It is not telling the truth.
Read more