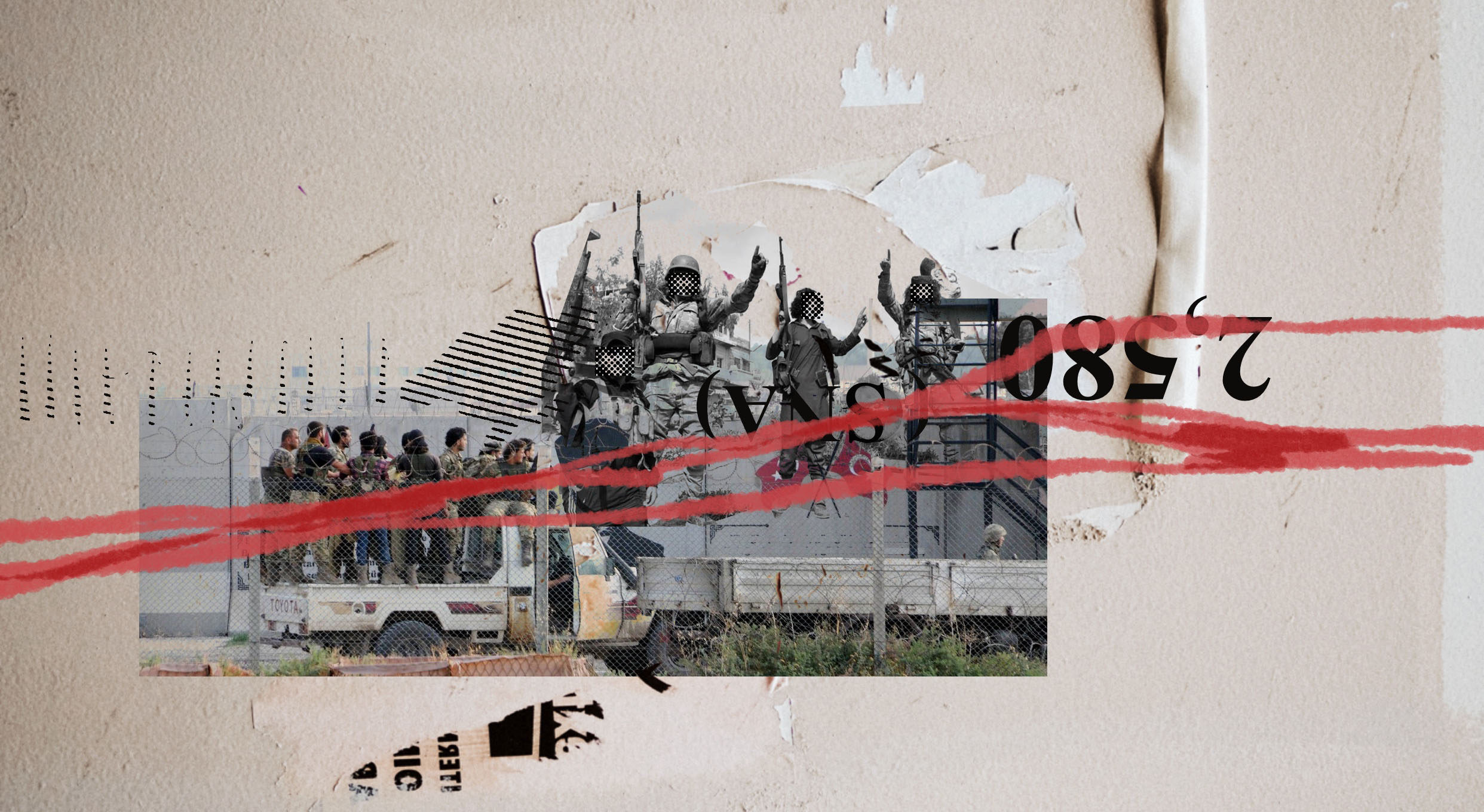 One of the most-discussed aspects of the 2020 Nagorno-Karabakh (Artsakh) War, fought between September 27 and November 9, that garnered international attention was the deployment of thousands of mercenaries from Syria by Turkey to Azerbaijan. Despite their persistent denials, it was widely reported prior to the hostilities and became an established fact during the early stages of the war. It was also confirmed by senior officials from Russia, Iran, France, the U.S., and elsewhere.
The recruitment and use of mercenaries is outlawed by the International Convention Against the Recruitment, Use, Financing and Training of Mercenaries, which entered into force in 2001 and has been ratified by 37 countries, including Azerbaijan in 1997. Furthermore, Article 47 of Protocol I of the Geneva Conventions (1977) states that mercenaries do not enjoy the rights of combatants and prisoners of war.
Analysts like Elizabeth Tsurkov and Wassim Nasr noted that the mercenaries were not driven by ideology and were not jihadists. Thomas de Waal argued that by shipping in Syrian fighters, Azerbaijan sought to avoid sacrificing "young Azerbaijani lives." Journalist Lindsey Snell argued that their deployment was an "easy, consequence-free interference for Turkey." Rami Abdulrahman, director of the UK-based Syrian Observatory for Human Rights (SOHR), argued that given their relatively small number, their deployment was "merely a symbolic move" by Turkey. 
Military analyst Rob Lee suggested that it is an "open question" whether the mercenaries played any significant role in Azerbaijan's victory. He argued that they probably did not, "given that they had little training and motivation" and may have even been "more of a liability than an asset during the war."
This article explores the pre-war reports of their recruitment and deployment. It delves into the evidence presented by Armenia, international media outlets, and the visual evidence posted online. It also examines the official reactions of the actors, the Azerbaijani and Turkish responses, and their mirror propaganda against Armenia. Additionally, it covers their reported departure, Armenia's efforts to counter them and the UN's role.
Background and Context
During the first Nagorno-Karabakh War, in 1993-94, Azerbaijan deployed Afghan mujahideen, which is well-documented by researchers, contemporary media reports, and Human Rights Watch. 
Beginning in January 2020, Turkey deployed an estimated 18,000 mercenaries from Syria to Libya to support the Government of National Accord (GNA).
On July 12 to 16, 2020 Armenia and Azerbaijan engaged in skirmishes on the state border in the Tavush-Tovuz area, which was the most significant fighting since the 2016 Four-Day War.
In the 2020 war, Turkey's recruitment and transfer of mercenaries was only one aspect of its intervention on Azerbaijan's behalf, which included direct military support, including the provision of Bayraktar drones.
Pre-war Reports
In the first known media report, on July 17, 2020, more than two months before the Azerbaijani attack, Firat News Agency (ANF), an Amsterdam-based Kurdish outlet, reported that according to sources in Afrin, in Turkish-occupied northern Syria, Turkey was recruiting members of the Syrian National Army (SNA) to deploy them in Azerbaijan to fight against Armenia. Two days later Russia's TASS agency quoted unnamed Turkish and Azerbaijani officials dismissing the report as false.
On July 29 and 30 another Kurdish agency, Hawar (ANHA), reported that according to sources in Idlib and Afrin preparations are underway to deploy mercenaries to Azerbaijan. A month later, on August 28 ANHA reported that Turkey had begun to transfer the first batch of mercenaries from northern Syria to Azerbaijan.
On September 1, American journalist Lindsey Snell reported that according to SNA sources, mercenaries could be transferred to Azerbaijan "as soon as this week." On the same day, the Russian newspaper Nezavisimaya Gazeta reported that its sources suggest that the reported deployment of 500 Syrian mercenaries to Azerbaijan by Turkey are "likely accurate."
On September 2, Armenian and Azerbaijani foreign ministries commented on the reports for the first time. Armenian MFA spokesperson Anna Naghdalyan said the reports are "really concerning" and that there is a "possibility of such a threat, especially given Azerbaijan's experience of deploying religious extremists, as well as Turkey's experience of supplying terrorists to other regions." Azerbaijan's MFA called it "unfounded and completely misleading information" and a "slanderous and ugly campaign" against Azerbaijan and said it had "no doubt" that Armenia was "behind this fake campaign." It added: "We emphasize that Azerbaijan has a strong and professional army, and our country does not need any outside forces to give a decent response to enemy forces, as well as to restore its territorial integrity within its internationally recognized borders."
On September 13, Armenia's Foreign Affairs Minister Zohrab Mnatsakanyan commented on the reports in a press conference with his Egyptian counterpart. In response to a question on Turkey's role he said: "We are hearing about the use of the foreign terrorist fighters to be transferred to Azerbaijan or maybe they are already transferred."
The reports became more frequent as September 27 approached.
On September 15, a militant from the Sultan Suleiman Shah brigade told Lindsey Snell that a group of men would be going to Azerbaijan in the "next two weeks". She reported on September 21 about claims that 1,000 SNA fighters will be sent to Azerbaijan between September 27 and 30. "I've also heard from multiple sources that some are already there," she tweeted. On September 22 Snell posted a photo allegedly showing dozens of men in a plane from the SNA's Hamza Division on their way from Turkey to Azerbaijan.[1]
On September 22, the Beirut-based news website Al-Modon reported on the recruitment process and the Russian newspaper Moskovsky Komsomolets quoted Fares Shehabi, an Aleppo businessman with close ties to the Assad government, as saying that Turkish-recruited Syrian mercenaries are offered $2,000 per month.
On September 23, Firat (ANF), the Kurdish agency that first broke the news, reported that according to AHNA's sources in Afrin, Turkey sent "at least 275" mercenaries to Azerbaijan in August and 50 more were sent to Azerbaijan on September 22. The sources further claimed that 150 individuals are "preparing to be sent to Azerbaijan."
On September 24, the UK-based Syrian Observatory for Human Rights (SOHR) reported that according to "reliable sources", Turkey has transported "over 300 fighters" of the Turkish-backed Syrian factions from Afrin to "guard" Azerbaijan's borders.
On September 26, the Jerusalem Post reported that according to claims by Syrian commentators and activists, several hundred Syrian refugees have been recruited by Turkey to fight against Armenia.
Wartime Reports and Evidence
Armenian Reports
On September 27, 2020 the first day of the war, Armenian authorities stated that according to intelligence, there were about 4,000 militants from Syria fighting for Azerbaijan, who suffered 81 casualties. In an interview five days later, Prime Minister Nikol Pashinyan claimed that "about 30 percent" of Azerbaijani casualties were foreign mercenaries.
In the next few weeks, Armenia and Artsakh provided audio and visual evidence for their deployment in Azerbaijan. On October 3 Armenia's National Security Service released intercepted communication of an Azerbaijani soldier and an "Arab mercenary-terrorist" and another one between mercenaries. On October 18 Armenia's Defense Ministry released video footage reportedly showing "mercenary terrorists" in Azerbaijani border guard uniforms. 
On October 23 Artsakh's Defense Army released video footage of "mercenary-terrorists" in the south-eastern area of the line of contact (Jabrayil district). It said the men wore uniforms not seen in the Azerbaijani Armed Forces, lacked discipline, and showed indifference to wounded comrades-in-arms. Four days later Artsakh's Defense Army released more footage showing the "destruction" of "mercenary-terrorists" by targeting a convoy of vehicles.
On November 1, Armenia's Defense Ministry released a video compilation of evidence of mercenaries and on November 6 Armenia's National Security Service provided details of their recruitment and deployment to Azerbaijan.
On November 27, 2020 the General Prosecutor's Office presented the evidence collected during the war. On February 16, 2022 the government-affiliated Orbeli think tank released a short documentary film on the use of mercenaries in the 2020 war by Azerbaijan.
Captured Mercenaries
During the war, Armenian forces captured two Syrian mercenaries.
First, on October 30 Artsakh's Defense Army released footage of the interrogation of a mercenary captured the previous day. He was identified as Muhhrab Muhammad Al Shkher, born in 1975 in the Syrian town of Hamma and married with three children and was charged with terrorism, mercenarism, and violations of international humanitarian law. He testified to having been recruited along with 250 other men by Turkey and was transferred to the war zone on the Azerbaijani side on October 19. 
On November 1 Artsakh's Defense Army released video footage of the interrogation of the second captured Syrian mercenary. He was identified as Yusuf Alaabet al Haji, a resident of the village of Ziyadiya in the Jisr al-Shughur district in Syria's Idlib province, born in 1988 and married with five children. 
Videos of their testimonies were released by Armenia's Investigative Committee on November 1 and November 4, respectively. On December 9, 2020, the Investigative Committee said the two are not subject to handover to or exchange with Azerbaijan because they are not prisoners of war. They were sentenced to life imprisonment on May 4, 2021 by a court in Armenia's Syunik region. A witness stated that both men were kept alive by Armenian forces to prove that Syrian mercenaries were fighting for Azerbaijan.
Media Reports and Testimonies
Numerous media outlets provided evidence and details of their recruitment and deployment, including by speaking to the fighters themselves, their families, and other informed sources. By October 8 the intelligence company Stratfor noted that Turkey's provision of Syrian fighters to Azerbaijan is an "already-established" fact.
The most significant media reports, in chronological order, include:
September 28-30: Reuters, The Guardian, L'Express, The Times, Middle East Eye, BBC Arabic, BBC Turkish, BBC Russian, The Guardian, The Washington Post
October 1-4: CNN, The Guardian, The Daily Beast, Novaya Gazeta, AFP, Fox News
October 5-9: Foreign Policy, RIA Novosti, Al-Monitor, Asia Times, The Independent
October 12-23, The National, The Washington Post, The Wall Street Journal, Kommersant, The New York Review, RIA Novosti, Atalayar, Novaya Gazeta
October 31: Der Spiegel; November 6: Hetq
On September 29 Syrian journalist Hussein Akoush reported the death of two mercenaries in Azerbaijan. Several researchers and journalists specialized on the Syrian conflict extensively reported on the mercenaries on Twitter through their sources they had developed over the years. They include Elizabeth Tsurkov (Sep. 27, Sep. 29, Oct. 2, Oct. 4, Oct. 12, Oct. 25, Oct. 30, Nov. 1, Nov. 10, Nov. 19, Nov. 21, Apr. 12, 2021) and Lindsey Snell (Sep. 27, Sep. 28, Sep. 30, Oct. 2, Oct. 3, Oct. 8, Oct. 12, Oct. 14, Oct. 15, Oct. 16, 2020, Jan. 30, 2021, Mar. 9, 2021, Nov. 15, 2021). 
The online Syrian publication Jesr Press published a series of images of the mercenaries (Sep. 30, Oct. 1, Oct. 4, Oct. 5, Oct. 7, Oct. 21, Nov. 2).
On October 26, Conflict Intelligence Team (CIT), an independent Russian investigative organization, published an open-source report on the mercenaries. Simon Saradzhyan, director of the Russia Matters Project at Harvard Kennedy School's Belfer Center, compiled lists of groups whose members were reportedly deployed to Azerbaijan. It was last updated on November 17, 2020.
Reporting on the mercenaries continued long after the war by the BBC (Dec. 10, 2020), the Iraqi-born researcher Aymenn Jawad Al-Tamimi (Jan. 16, 2021), the Syrian Observatory for Human Rights (Feb. 23, 2021, Apr. 10, 2021, Jul. 28, 2021), The Gray Zone (Feb. 26, 2021), AFP (May 27, 2021), Syrians for Truth and Justice (STJ) and the Syria Justice and Accountability Center (SJAC) (May 28, 2021), and The National Interest (Sep. 5, 2022).
Syrian Observatory for Human Rights
The UK-based Syrian Observatory for Human Rights (SOHR), best known for tracking casualties in the Syrian war, regularly reported on the number of mercenaries sent to Azerbaijan and on their casualties. Their reporting started on September 24, three days before the war. On September 27, it reported that the first batch of Syrian fighters had arrived in Azerbaijan.
It later reported statistics on the deployed mercenaries, killed, injured, bodies returned to Syria, and other details (Sep. 29; Sep. 30; Oct. 1; Oct. 3; Oct. 4; Oct. 9; Oct. 13; Oct. 14; Oct. 15; Oct. 18; Oct. 28; Oct. 28; Oct. 31; Nov. 3). On November 6, its last update before the ceasefire, it reported that at least 2,580 mercenaries had been deployed, including 342 who had returned to Syria after forgoing payments, at least 250 were dead, of which 195 bodies had been returned to Syria. 
After the ceasefire, SOHR placed the number of dead mercenaries at 293 on December 2. It later raised the number to 541 on December 3, but reported 514 deaths on December 15, 2020. It remains unclear if one is a typo or the latter (lower) figure is a correction.
Visual Evidence
Visual evidence of the mercenaries was posted online, including some widely shared and geolocated videos:
Visual evidence of the mercenaries was compiled by France 24 (FR, ENG), OvertDefense (archived) and Alexander McKeever (live version; archived; in Turkish) 
Official Reactions
Several countries publicly acknowledged the fact during the war, most notably the OSCE Minsk Group co-chair countries (Russia, France, the United States) and Iran.
Armenia

In early October, Armenia's Prime Minister Nikol Pashinyan raised the issue in phone calls with Trump's National Security Adviser Robert O'Brien, presidents Vladimir Putin and Emmanuel Macron, and German Chancellor Angela Merkel.
Pashinyan mentioned Syrian mercenaries in speeches and numerous interviews he gave during the war. He framed it within differing contexts. In one interview he said their deployment has turned the war into "Armenia's struggle against international terrorism." In an address to the nation, he said Turkey recruited mercenaries because it realized that Azerbaijani forces "could not tackle the problem on their own." In an interview to the Russian media, he stated that some of the Turkish-backed mercenaries are "being transferred to the North Caucasus." In another interview, he said that while regional countries have recognized the presence of terrorist groups in the war zone, they have not yet taken "concrete anti-terrorist actions" and that it is the "main obstacle that prevents us from coming to a diplomatic solution."
On October 28, the Armenian MFA issued a statement calling Turkey and Azerbaijan "terrorist supporting countries" which are trying to "turn their countries into a hub of international terrorism and to spread that plague throughout the region." After the capture of the two mercenaries, Armenia's Foreign Ministry issued a statement on November 1 suggesting that the transfer of "jihadists" to the war zone revealed their intention to "give the conflict an inter-religious character." The MFA called it a "completely new manifestation of the expansion of terrorism, when foreign terrorist fighters and jihadists from the Middle East have been deployed to the conflict zone in the OSCE area" and a "serious threat to the international and regional security and stability."
Russia and CSTO

On September 28, the second day of the war, Russia's Deputy Foreign Minister Andrey Rudenko refused to comment on the reports of Syrian mercenaries in the war zone. Things quickly changed, however, and just two days later, on September 30, Russia's Foreign Ministry issued the first statement on the deployment of "militants" from "Syria and Libya" and expressed "serious concern" as it "creates long-term security threats for all countries in the region." Russia urged stakeholders to "take effective measures to prevent the use of foreign terrorists and mercenaries in the conflict" and called for their "immediate withdrawal."
On October 1, President Vladimir Putin chaired a Security Council meeting, which noted the "extreme danger in the region associated with the transfer of militants from Syria and Libya."
On October 6, Sergey Naryshkin, director of Russia's Foreign Intelligence Service (SVR) stated that "for the first time, Turkey has openly and unequivocally sided with Azerbaijan" and that the war has become "like a magnet attracting militants from various international terrorist organizations." He said "mercenaries from warring international terrorist organizations in the Middle East are actively being deployed to the conflict zone". He said the "hundreds, and even thousands, of radicals" hope to profit from the war. Naryshkin later stated that the SVR obtained "accurate information" about the recruitment and transfer of Syrian militants from partner intelligence agencies in the Middle East.
In phone calls during the war, top Russian officials repeatedly communicated their concerns about the mercenaries to their Turkish counterparts, including Foreign Minister Lavrov on October 1 and Defense Minister Shoygu on October 12. Putin expressed to Turkish President Erdogan, first on October 14, "serious concern regarding the participation of militants from the Middle Eastern region in military actions" and later, on October 27 "deep concern over the increasing involvement of Middle East terrorists."
Stanislav Zas, the Secretary General of the Russian-led Collective Security Treaty Organization (CSTO) first addressed the issue in an October 8 interview: "I find it difficult to assess the scale and organization of the transfer of militants to the Karabakh conflict zone." He said, "it is apparently happening" and "poses a certain challenge to the organization."
On October 22, Russian MFA spokesperson Maria Zakharova said in a briefing that Russia counts on its own tools to address it, "where public statements actually come second, while practical actions come first." She added that the "public must be confident that this issue is being handled." She addressed the issue in briefings on October 29 and November 5.
On October 25, after repeated Azerbaijani denials, Viktor Vodolatsky, Deputy Chair of the State Duma Committee on CIS Affairs, stated that Russia has provided Azerbaijan with information about Syrian fighters in Karabakh. "If Aliyev is not aware of their presence, then a game is being played against him," he said.
On November, 3 Lavrov told Kommersant that Russia has "repeatedly called on external players to use their capabilities to prevent the transfer of mercenaries, whose numbers in the conflict zone, according to available data, are approaching 2,000."
After the ceasefire, in a November 13 briefing, Zakharova stated that the militants "have not disappeared" and that Russia "proceed[s] with the assumption that this issue will be resolved." She added: "All parties interested in peace in this region must make efforts towards its resolution. I can say that from our side, military experts are dealing with this."
On December 29, 2020, following talks with his Turkish counterpart Mevlüt Çavuşoğlu, Lavrov stated: "Our common opinion is also that the situation in Nagorno-Karabakh should not be used for attempts to infiltrate foreign mercenaries into this region. In this regard, we have absolutely identical positions with our Turkish colleagues."
During an online briefing on February 2, 2021, CSTO Secretary General Stanislav Zas stated that it is "difficult" for him to say where the mercenaries are now. "We proceed from the premise that any mercenaries and Syrian militants should leave this territory," he said.
Iran
Iranian officials made numerous statements against the recruitment and transfer of mercenaries to Azerbaijan, most often without naming the country. They often used the term "takfiri" (a Muslim who declares another Muslim to be apostate) to refer to the mercenaries.
On October 1, Iranian MFA spokesperson Saeed Khatibzadeh called the reports "suspicious" and "unconfirmed" and added that Iran will not allow terrorist groups to turn its northern borders into a "center of threat against our national security." The next day, Iran's current Foreign Affairs Minister Hossein Amir-Abdollahian, who was a foreign policy adviser to the parliament speaker at the time, tweeted that the "presence of takfiri terrorists in Karabakh threatens peace, security." In an October 5 interview, Ali Akbar Velayati, foreign policy adviser to Iran's Supreme Leader Ali Khamenei, stated that he does not have "precise information" on the reports of "transfer of Takfiri terrorist groups", but added that "if such a thing is indeed happening, it is undoubtedly dangerous, and we must take action to prevent it." 
On October 6, in a phone call with Aliyev, Iranian President Hassan Rouhani said the war "must not pave the way for the influence of some terrorist groups." In a phone call the same day, Iran's Foreign Minister Javad Zarif and his Russian counterpart Lavrov "stressed the danger posed by the involvement of radical fighters from unlawful military groups from Syria and Libya."
In a cabinet meeting on October 7, Rouhani stated that Iran will not allow "terrorists" to "get close to our borders" after having fought them in Syria, Lebanon and Iraq. "Today, this is unacceptable if certain ones intend to transfer a number of terrorists from Syria and elsewhere to the locations near our borders under some pretexts. This has been made clear for the authorities of our neighboring states, both Azerbaijan and Armenia," he stated.
On October 27, Major-General Abdurrahim Mousavi, commander-in-chief of Iran's army, stated that "Takfiri terrorists, Daesh [ISIS], and the Zionists are seen as ostracized elements all over the world, and their presence everywhere causes hatred and insecurity. Our forces, as they proved many times, will severely counter the presence of these elements."
On October 27, Foreign Minister Zarif stated that the "presence of Takfiri terrorists and possibly other terrorists in the region is a concern" and "intolerable" for Iran. His deputy, Abbas Araghchi, on a visit to Yerevan three days later, told RFE/RL that Iran is "very much concerned" about terrorists from Syria and Iranian officials have "conveyed [their] concern to Baku." After he met with Pashinyan, the latter's office said in a statement that they "voiced shared concern over the involvement in the conflict of international terrorists from the Middle East" and they view it as a "threat to the security of the entire region with the potential to expand."
In an interview on November 1, Zarif stated that "Iran was almost sure about the presence of terrorist elements in the Karabakh clashes", whom he referred to as "Daesh [ISIS] remnants" and in recent talks with Armenian, Azerbaijani, Russian and Turkish officials, informed that "Iran will not tolerate such a thing." He added: "Currently, these terrorists are not present along our borders, but the probability that they will be present at a distance from our frontiers is still high, and we have declared this concern to both sides."
In a press briefing on November 2, MFA spokesperson Khatibzadeh said that the "presence of terrorists" to the north of Iran's border is a "serious concern" that has been conveyed to the parties. "There is no place for any joke about Iranian national security," he said.
In a November 3 speech, Iran's Supreme Leader Ali Khamenei stated: "According to certain reports—although some people deny it, there are reliable reports confirming this—a number of terrorists have become involved in this [war] and that border. If they are located near the borders and if we feel in danger, we will certainly confront them. They should not be allowed to come."
On November 5, Mohsen Pakaeen, Iran's former ambassador to Azerbaijan, addressed the issue in an op-ed. "Although it has been denied, evidence shows that takfiris are present in the region and they have even published in cyberspace some clips of their presence in war zones," he wrote. He reiterated Khamenei's warning.
On November 7, Abolfazl Shekarchi, spokesman of the Iranian Armed Forces, stated that "Iran definitely will not tolerate the presence of Takfiri terrorists" near its borders and demanded from both sides not to allow their presence in the region.
In its statement on the trilateral statement of the leaders of Armenia, Azerbaijan, and Russia on November 10, Iran's Foreign Ministry stressed the "withdrawal of all Takfiri forces and foreign fighters from the region."
On November 16, during a press briefing, MFA spokesman Khatibzadeh stated that, to their knowledge, "the Takfiri terrorist groups must have already left the region." On the same day in a webinar on Khamenei's views on Karabakh, his adviser Velayati stated: "There is no place for Wahhabi and Takfiri terrorists among people of Azerbaijan" who are "capable of liberating their land and the presence of Wahhabi terrorists north of Iran's borders [with Azerbaijan] will be fruitless." In a March 2021 conference on Karabakh, Iran's Deputy Foreign Minister Araghchi stated: "All parties have given full assurance to Iran that these [Takfiri] terrorist groups will have no place in the region."
Iran revived the issue in October 2021, during a period of heightened tensions with Azerbaijan. Among others, IRGC Deputy for Political Affairs, General Rasoul Sanaei-Rad, commander of Iran's Army Ground Force Kioumars Heydari, and Foreign Minister Amir-Abdollahian mentioned the mercenaries. MFA spokesperson Khatibzadeh stated that Iran has evidence proving terrorist groups were transferred to Azerbaijan, including intercepted communications. Iranian President Ebrahim Raisi mentioned them in a January 2022 meeting with Azerbaijani Defense Minister Zakir Hasanov. In March 2023, Iran's army commander Heydari again mentioned the Syrian mercenaries in a video message to Azerbaijan. "Iran has no credible evidence of their withdrawal from the region," he stated. Azerbaijan's Defense Ministry responded by calling his accusations "absurd" and "slander". It added: "We declare that the glorious Azerbaijan Army single-handedly liberated the occupied territories."
United States
Unlike their Russian and French colleagues, American officials were not as outspoken about the mercenaries. Although as early as October 1, Sky News Arabia quoted a senior Pentagon official confirming their deployment, it was not until October 30, more than a month into the war, that the first public acknowledgment by an American official was made. In a meeting with Armenian community leaders in Los Angeles, Trump's National Security Adviser Robert O'Brien stated: "Despite Turkish denials that they've made to me personally, there are credible reports in the open source press that Turkey's deployed fighters from Syria's opposition Syrian National Army into the conflict."
The issue was raised during the war in a House of Representatives bill that was backed by 113 members but did not receive a vote; and by pro-Armenian Representatives, including Adam Schiff, Frank Pallone and Brad Sherman. The latter directly raised it with Deputy Assistant Secretary of State George Kent and U.S. Minsk Group Co-Chair Andrew Schofer.
On October 28, just days before the presidential election, former Vice President and then presidential candidate Joe Biden said in a statement that the Trump administration should call on Turkey to "stop fueling the conflict with the supply of weapons and mercenaries."
The second and last official acknowledgement came a month after the war. During a December 8 Congressional hearing, Assistant Secretary of State Philip Reeker stated that the U.S. has "a lot of questions" about the ceasefire, including Turkey's role: "The discussion of foreign fighters being brought in, weapons being provided. These are issues that are of concern and remain part of our dialogue with Turkey and certainly with Russia."
After the war, in January 2021, CNN quoted a U.S. intelligence official as saying: "It did appear that there was some movement of some of the Syrian mercenary forces in the direction of the conflict in [Nagorno-Karabakh]. Smaller numbers [than in Libya], in the lower hundreds." Despite the two public and two anonymous acknowledgments, in July 2021 Under Secretary of State Victoria Nuland refused to tell a Senate hearing whether she is "familiar with Turkey facilitating the transfer of fighters from Syria to Azerbaijan" in 2020. Her response was: "I think it would be appropriate to discuss it in another setting."
France
After a phone call with Putin on September 30, French President Emmanuel Macron's office was quoted as saying that they "shared their concern regarding the sending of Syrian mercenaries by Turkey to Nagorno-Karabakh." When Macron and Putin spoke again on November 7, they "expressed serious concern regarding a more active involvement of extremists from Syria and Libya."
On October 1, in a press briefing prior to the European Council summit, Macron stated: "Today we have information, with certainty, indicating that Syrian fighters from jihadist groups have left the theater of operations, transiting through Gaziantep [in southeastern Turkey], to join this theater of operations in Nagorno-Karabakh. This is a very serious, new fact that also changes the situation. And in the coming hours, we will, first of all, discuss it here, at the European Council. We have agreed, with President Trump and President Putin, to exchange all the information we have on this situation and draw all the necessary conclusions."
At a press conference the next day, after the summit, Macron said that France has "established from [its] own sources, which [he] can confirm personally, that 300 fighters have left Syria to join Baku via Gaziantep." He added: "These fighters are known, tracked and identified. They come from jihadist groups operating in the Aleppo region. This is a fact, and other contingents are preparing, roughly of the same size." He said a "red line has been crossed" and it was "unacceptable" and invited all NATO partners to "simply face up to the behavior of a NATO member." He said that "we absolutely must have an honest dialogue with Turkey" and he will discuss the matter with President Erdogan in the coming days. As a co-chair of the Minsk Group, he said, France has a responsibility to "seek explanations on this matter." Macron added that Russia is "making the same analysis as we are" and that "it is very dangerous for the security of Russia and the region to be faced with this situation and these terrorist fighters."
According to Aliyev, between September 27 and October 4, Macron called him twice to raise the issue of mercenaries. Pashinyan later lauded Macron as the "first international leader to speak about this situation in the language of truth, clearly stating that Syrian mercenaries are involved in the war against Karabakh." 
On October 14, France's Foreign Minister Jean-Yves Le Drian told the French Senate that Turkey's deployment of Syrian mercenaries "contributes to the internationalization of the conflict and poses a serious threat to the region."
After the ceasefire, on November 25, French State Secretary Jean-Baptiste Lemoyne stated: "Quite clearly, Turkey has provided military support for Azerbaijan's use of force, including the deployment of mercenaries from the Syrian theater of war. Not only do we not accept this, but we have also reached out to our European colleagues to take strong measures during the upcoming European Council meeting on December 1 and 2." When he visited Yerevan on November 28, Lemoyne told journalists that France expects Turkey to withdraw the mercenaries and it is discussing possible sanctions against Turkey with its European partners.
In a December 8 press conference with his Armenian counterpart, French Foreign Minister Le Drian identified the "withdrawal of Syrian mercenaries deployed alongside one of the two parties to the conflict" as a top priority.
OSCE Minsk Group
Although Russian, French, and U.S. officials made separate statements on the issue, the OSCE Minsk Group which they co-chaired, mentioned mercenaries only once in a joint statement on December 3. Russian Foreign Minister Sergey Lavrov, Deputy U.S. Secretary of State Stephen Biegun, and French Foreign Minister Jean-Yves Le Drian called for the "full and prompt departure from the region of all foreign mercenaries" and called upon "all parties to facilitate this departure."
European Union
During the war, the EU did not comment on the issue. On November 19, following a video conference of EU foreign ministers, Josep Borrell, the EU's foreign policy chief, said in a statement that the EU "calls for the full and prompt withdrawal of all foreign fighters from the region." In February 2021, in a written answer to a query, Borrell responded that the EU is "not in a position to verify" claims from both sides of the presence of foreign fighters in the conflict "as the EU is not present on the ground." 
On January 20, 2021, a European Parliament resolution condemned Turkey's "destabilizing role" in the South Caucasus and condemned the "transfer of foreign terrorist fighters by Turkey from Syria and elsewhere to Nagorno-Karabakh." 
Council of Europe
On January 26, 2021, at the Parliamentary Assembly of the Council of Europe (PACE), in response to a question by an Armenian parliamentarian on Turkey's recruitment and Azerbaijan's usage of mercenaries and foreign fighters from Syria, German Foreign Minister Heiko Maas, who was concurrently Chair of the Committee of Ministers of the Council of Europe, responded that they are "aware of the reports" and noted that "based on current intelligence, we have to assume that a certain number of these Syrian fighters are indeed still in the crisis area." Maas added that there are "many international efforts to clarify how they are being used there, how large their numbers are, and who is responsible for this. However, this has not been conclusively achieved so far."
On September 27, 2021, on the first anniversary of the war, a PACE resolution noted that "there are worrying allegations and evidence of […] the use by Azerbaijan, with Turkey's assistance, of Syrian mercenaries."
Syria and Libya
On October 2, Major General Ahmed Al-Mismari, spokesperson of the Libyan National Army (LNA), that controls the country's eastern half, stated in a televised speech that Turkey is "transferring terrorists and extremists, including Libyans, Syrians, and individuals from other nationalities, from Libya to Azerbaijan."
In an October 6 interview with Russia's RIA Novosti, Syrian President Bashar al-Assad was asked whether he can confirm that terrorists from groups fighting in Syria are being transferred to the Nagorno-Karabakh conflict zone. Assad stated: "We definitely can confirm it, not because we have evidence, but sometimes if you don't have evidence you have indications. […] It's self-evident and very much probable that they are using that in Nagorno-Karabakh, because as I said earlier they [Turkey] are the one who encouraged this conflict, so they wanted to achieve something and they're going to use the same method. We can say for sure that they've been using Syrian and other nationalities of terrorists in Nagorno-Karabakh."
NATO
NATO, where Turkey has the second largest army, did not comment on the situation. In a press conference on October 23, its Secretary-General Jens Stoltenberg was asked about Macron's statement on Turkey recruiting and transferring jihadists from Syria to Azerbaijan and whether it is "an acceptable behavior by a NATO ally to send in proxies and notably jihadists to fight a war." Stoltenberg did not address the question, he instead said that NATO is not part of the conflict and called for cessation of hostilities and a political solution.
Others
The use of mercenaries was acknowledged during the war by Greek Foreign Minister Nikos Dendias in a call with his Armenian counterpart and Luis Almagro, Secretary General of the Organization of American States (OAS), in a letter to Azerbaijan's ambassador to the U.S.
In early October, Georgian officials denied that the mercenaries were transported via the country.
Azerbaijani and Turkish Responses
Turkey
On September 27, 2020, Ünal Çeviköz, deputy leader of Turkey's main opposition Republican People's Party (CHP) and Turkey's former ambassador to Azerbaijan said in an interview: "There are rumors that jihadist groups have also been sent to Azerbaijan [by Turkey]." His comments were harshly criticized by ruling party leaders. He said the source of the reports is the Syrian Observatory for Human Rights (SOHR). 
The reports were confirmed by Turkish intelligence officials to Toni Alaranta, a Finnish analyst. Confirmation also came from the Turkish-backed Syrian National Army (SNA), which recruited the mercenaries. On September 28, Ziad Haj Obeid, an SNA commander, told Rudaw: "We are obligated to repay the debt to the Turkish side and to be with the Turks in the same trench, whether in Libya, Azerbaijan, or anywhere else." On November 2, the SNA published an obituary for a Sultan Murad commander who was killed in Azerbaijan.
Turkish officials denied the reports. Ömer Çelik, a spokesperson of Erdogan's AKP party, stated that the "lies" were "fabricated" by Armenia to "hinder Turkey's solidarity with Azerbaijan and to fuel anti-Turkey sentiments."
On October 14, President Erdogan told AKP parliamentarians that those (presumably foreign officials) calling him say, "You sent jihadists from Syria there [to Azerbaijan]," to which he said he replies: "We don't have such a concern." He complained that "they" do not talk about the weapons supposedly provided by Russia and France to Armenia. "Why aren't you talking about these? You remain silent in the face of all this support. You come to Azerbaijan and say, 'You send jihadists from Syria there.' They [Syrians] have their own business on their own land; they won't go there."
Azerbaijan
Azerbaijan aggressively denied the reports. On September 29, in an appearance on Russian TV, Aliyev dismissed the reports as "another piece of fake news." He added: "There are no fighters from Syria. There is no evidence, no proof. It has been planted by Armenian propaganda and circulates through different websites and media outlets. There is no need for this. Azerbaijan has a trained army and a vast mobilization reserve." Aliyev repeatedly denied the reports in his later interviews. 
Azerbaijan's Foreign Ministry further issued rebuttals of the Russian MFA and reports by "some foreign media" on the mercenaries. Aliyev said that when Macron called him on September 27 to raise the issue, he told Macron he was wrong. He further said he regrets that Russia and France have made "irresponsible statement[s]." When asked about Lavrov's remarks about 2,000 mercenaries, he expressed regret that "high-ranking officials of countries that are supposed to be neutral […] use this unverified, groundless so-called information and rumors."
Mirror Propaganda
On September 2, 2020, in its first official statement on the reports, Azerbaijan's MFA began its mirror propaganda by accusing Armenia of recruiting "mercenaries and terrorists from the Middle East" because it is "facing a mobilization problem." It was repeated in statements during the war as well. 
Similarly, on September 25, two days before the war, the pro-government Turkish newspapers wrote that "many YPG/PKK [Kurdish] terrorists" from Iraq and Syria have been transferred to Nagorno-Karabakh to "train Armenian militias against Azerbaijan and ultimately open a new front against Turkey." In the first days of the war, Azerbaijani officials and Turkey's state-run Anadolu agency claimed Armenia had deployed PKK (Kurdistan Workers' Party) fighters. Aliyev repeated the PKK claim on Turkish TV. It was also voiced by Turkey's Vice President Fuat Oktay, who claimed Turkey has evidence. This misinformation has a long history. 
On October 6, three days after Armenia's National Security Service (NSS) released intercepted conversations involving Syrian mercenaries, Azerbaijan's State Security Service released a video of supposedly intercepted content allegedly proving the use of "foreign mercenaries-terrorists" by Armenia, including those from the PKK. In his analysis of the recording, Kurdish conflict researcher Ariz Kader described it "poor in production" and "almost certainly a fake."
After the war, on May 5, 2021, the day after an Armenian court sentenced the two captured Syrian mercenaries to life imprisonment, Azerbaijan's General Prosecutor's office charged Vicken Euljekjian, a Lebanese-Armenian man, with terrorism and mercenarism.
Post-war Developments
Reports of Withdrawal
In the weeks following the ceasefire, many of the same sources that reported on the deployment of the mercenaries, reported their departure from the region and return to Syria. On November 21, Elizabeth Tsurkov reported that several groups of mercenaries have been sent back to Syria and more will be "sent back in the coming days." The withdrawal of Syrian mercenaries was further corroborated by Kurdish journalist Bêrîtan Sarya in mid-November. Lindsey Snell reported in late November that the first batch of mercenaries reached Syria and the "rest will be returned to Syria in batches." Snell said in early January 2021, that "most, if not all the Syrian mercenaries deployed to Azerbaijan have been returned."
SOHR also confirmed these reports. In early December 2020, it said over 900 mercenaries had returned to Syria from Azerbaijan, "as all Turkish efforts have failed so far to maintain them" there as the Azerbaijani government "refuses to allow these mercenaries to be settled." It said that nearly 825 fighters, who were still in Azerbaijan, reportedly left by December 15, 2020. SOHR insisted that the "mercenaries issue in Azerbaijan has ended," however, 240 fighters remained unaccounted for, including those missing, captured, relocated, or remaining in Azerbaijan.
Despite these reports, on November 27, 2020, Armenian Defense Ministry spokesperson Shushan Stepanyan stated that the mercenaries "still remain in the conflict zone" and in a February 2021 interview with RIA Novosti, Armenia's Foreign Minister Ara Aivazian stated that all foreign mercenaries transferred by Turkey to Azerbaijan "must be immediately and completely removed from the region." In a roundtable discussion in Tehran in November 2022, Armenia's ambassador to Iran Arsen Avagyan claimed that the "majority of these mercenaries keep settling in the region."
On March 9, 2022, Russian state-run RIA Novosti claimed that, according to a Syrian opposition source, Turkey has allegedly deployed a part of the 2,000 mercenaries that remained in Azerbaijan following the 2020 war to Ukraine. There has been no independent confirmation of this, nor any further follow-up by Russian sources.
Steps by Armenia
On May 9, 2021, Armenia submitted an inter-state application against Turkey with the European Court of Human Rights (ECHR) claiming a number of violations by Turkey by recruiting and transporting Syrian mercenaries to Azerbaijan and providing military support to Azerbaijan during the war. As a first step, the court will examine the admissibility of the application. It is expected that it will take years for the court to deliver its ruling.
On March 4, 2022, Samvel Hayrapetyan, deputy director of Armenia's National Security Service (NSS), told parliament that Armenia has provided identification data on nearly 250 foreign mercenaries deployed in Azerbaijan to the Commonwealth of Independent States (CIS) Anti-Terrorism Center in order to prevent their entry to various countries in the future.
UN Working Group on Mercenaries
On November 11, 2020, a day after the trilateral statement, the UN Working Group on the use of mercenaries issued a press release on mercenaries "in and around the Nagorno-Karabakh conflict zone." It said that there were "widespread reports that the Government of Azerbaijan, with Turkey's assistance, relied on Syrian fighters to shore-up and sustain its military operations in the Nagorno-Karabakh conflict zone, including on the frontline."
They said that their recruitment and use "appeared consistent with the definition of a mercenary" including as set out by the International Convention against the Recruitment, Use, Financing and Training of Mercenaries, to which Azerbaijan is a party and noted that Turkey engaged in "large-scale recruitment and transfer" of Syrian men to Azerbaijan, something it had already done in Libya. They added that the "Syrian fighters deployed to Azerbaijan are allegedly affiliated with armed groups and individuals that, in some cases, have been accused of war crimes and serious human rights abuses during the conflict in Syria, thus seemingly perpetuating a cycle of impunity and risking further abuses of international law." 
On November 6, 2020, the Working Group had sent "letters of allegations" to both Turkey and Azerbaijan and received responses from them on January 21, 2021 and November 9, 2020, respectively. On November 13, 2020, Azerbaijan's foreign minister made an additional response, along with a report on the alleged use of mercenaries by Armenia. Azerbaijani sent an updated report on November 26, 2020. Armenia responded to these allegations on March 9, 2021.
In March 2022, a group of Armenian civil society organizations submitted a report on the use of mercenaries in the 2020 war by Azerbaijan and Turkey. It is based on data collected from research and field work. They called on the UN to further investigate their recruitment and deployment and place sanctions against "high-ranking Turkish and Azerbaijani officials inculpated in planning, orchestrating, or enabling Syrian mercenarism." They also suggested sharing the information with the International Criminal Court (ICC) in order to "ensure and create accountability for Azerbaijan and Turkey private recruiters and States for engaging and deploying mercenaries." In October 2022, the Center for Truth and Justice, a U.S.-based nonprofit human rights organization, established as a response to the 2020 war, submitted a report to the UN Working Group.
The UN Working Group on the use of mercenaries first planned to visit Armenia in October 2022, but it was postponed. They visited Yerevan and Syunik from February 20 to 27, 2023 at the invitation of the Armenian government. In their end-of-mission statement, they expressed their concern about the trial of the two Syrian nationals, particularly the "apparent opacity of the case, specifically the absence of publicly available information about the trial and judgment" and expressed concern about the "extremely short duration of the hearing, apparently of only one day, which doesn't provide for sufficient time to present and examine all the evidence before the court."
In a news conference on February 27, 2023, they shared their preliminary observations. They noted that they are not a fact-finding mission and do not have such a mandate and that they act only through a system of communications. They also said that their mandate is "very limited" and it is up to the stakeholders to use their allegation letters and responses to act and that their work adds to the visibility of the issue. They also added that they have asked for a visit to Azerbaijan, but have received no response.
The working group said they will submit their full report to the UN Human Rights Council in September 2023. They did not respond to EVN Report's requests about the report.
Footnotes:

[1] The Turkish fact-checking website Teyit later
found
that the photo was taken in an A400M cargo aircraft, which belongs to Turkey and that flew from Turkey to Azerbaijan on September 24.
Syrians for Truth and Justice
(STJ) claimed that a person on the flight confirmed that people in the photo are members of the Free Police of the Syrian opposition and that they were heading from Turkey to Libya on June 24, 2020.