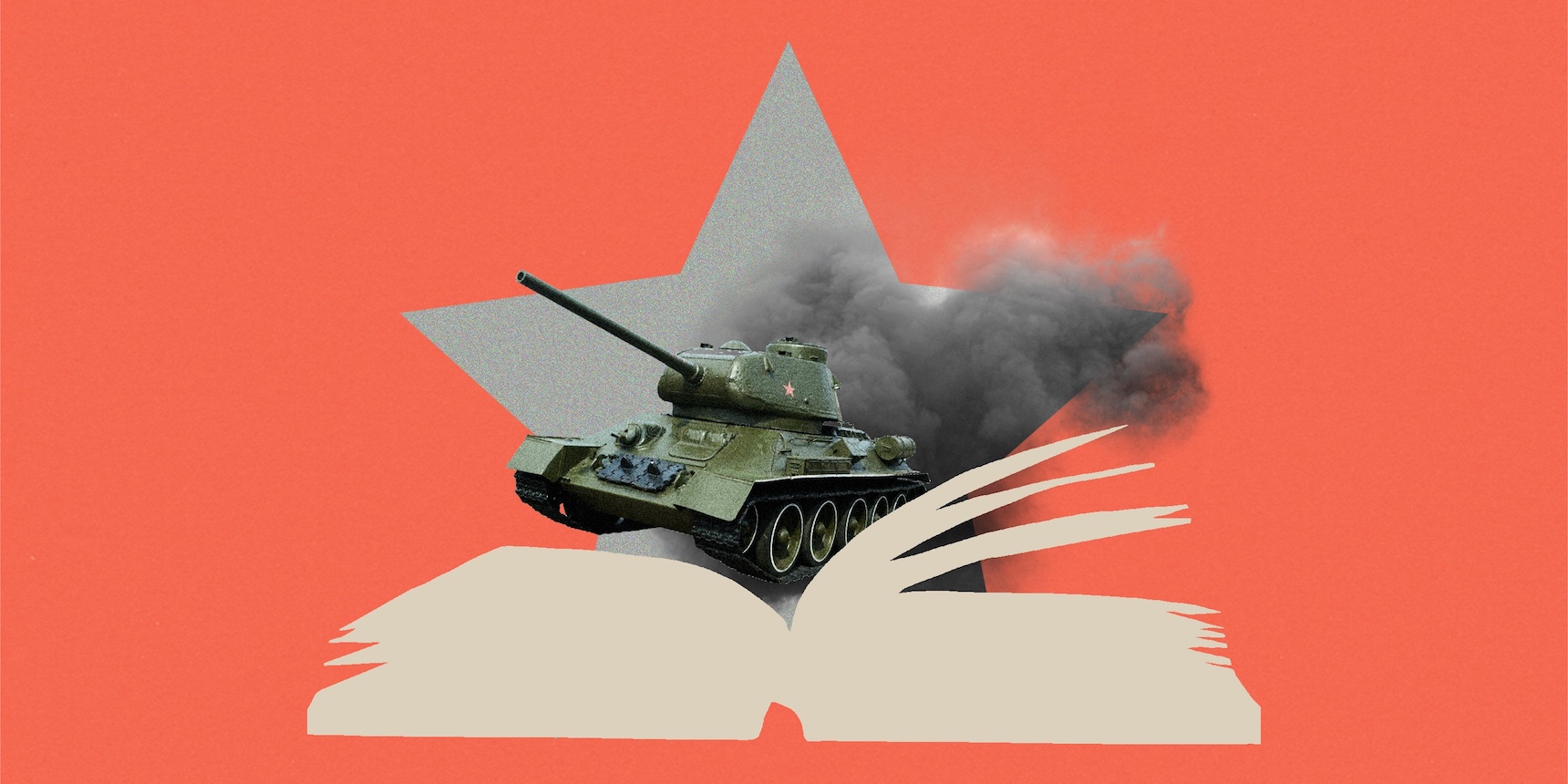 Artyom H. Tonoyan. Minneapolis: East View Press, 2021. 512 pp. Notes. Bibliography. Index.  $75, softcover.
Since the dissolution of the USSR in 1991, much ink has been spilt on analyzing one of the most vexing conflicts of the post-Soviet space – the Armenian-Azerbaijani dispute over majority-Armenian Nagorno-Karabakh (Artsakh). However, although the Karabakh quandary has been subject to numerous studies and books, few have succeeded in addressing a key player in the ongoing Karabakh conflict and peace process – Russia. Dr. Artyom Tonoyan more than fills that void with his edited volume, Black Garden Aflame. His impressive work provides students, scholars and researchers with an exhaustive compilation of views from the late Soviet and Russian press on the nature and evolution of the conflict.
The Russian view of the Karabakh conflict is significant on two levels. On one level, an understanding of the Russian view and approach toward this protracted dispute provides policy analysts with a greater sense of the overall regional dynamics of the Caucasus. As Tonoyan notes and subsequently illustrates in his careful selection of articles and analyses, there is no singular "Russian view" of the conflict. Nevertheless, this compilation of texts offers the Western reader key insights into a variety of debates, approaches and perspectives coming from Moscow regarding the Karabakh dispute. Indeed, as these articles show, Russian policy is far from monolithic, although as Tonoyan further underscores, in the larger picture, Moscow's policy has been overall consistent over the longue durée of Russian history since 1988. As he notes in his masterfully written introduction, Russian policy "has at times favored Yerevan and at other times Baku, but in all circumstances, it has favored Moscow. To no one's surprise!"
On a secondary level, in addition to presenting a variety of Russian perspectives, these articles, when taken in concert, present readers with an in-depth yet fairly balanced view of the conflict.  Many Western analysts, spellbound by official Baku's "caviar diplomacy," have been guilty of the sin of "bothsideism," creating a "false balance" between pretentious propaganda from the "Kuwait on the Caspian" alongside legitimate grievances from Artsakh Armenians. In other cases, as Tonoyan notes, Western analysis follows the formulation of G. K. Chesterton, i.e., "journalism largely consists in saying 'Lord Jones is dead' to people who never knew Lord Jones was alive" (in other words, that people do not care or know about a region unless something newsworthy occurs in it). By contrast, the articles that Tonoyan has meticulously selected from the Russian and Soviet press have a much more legitimate claim to genuine neutrality, informed by Moscow's desire for stability and balance on its southern flank. As Tonoyan stresses, Russia's knowledge of the conflict is "as vast as it is intimate" and that the footprint of the Russian media (and arguably Russia itself) has been "far larger and far deeper, if not more storied" than that of the West.
Tonoyan's comprehensive Karabakh compendium is divided into four parts and 14 chapters.  Part One covers the conflict's eruption, beginning with the demonstrations in Stepanakert, Yerevan, and Baku and the anti-Armenian pogroms in Azerbaijan. As Tonoyan notes, the latter were key in transforming the nature of the dispute, allowing it to move into open hostilities. Part Two follows the conflict after the dissolution of the Soviet state in 1991, when the internal ethnic clash mushroomed into an open war between two new states subject to international law. From the internationalization of the conflict, Tonoyan then takes us into the "interwar period" of lengthy negotiations spanning nearly three decades. Part Three provides readers with Russian perceptions of the larger international actors and geopolitical interests under-girding the conflict.  Finally, Part Four introduces readers to the most recent period of the conflict, from the "Four-Day War" of 2016 to the explosion of the 2020 Artsakh War.
Of particular value to historians is Part One, with its selection of articles from the late Soviet press. These texts provide a detailed chronicle of the initial outbreak of the conflict in the late 1980s and include statements, speeches and interviews from officials like Karen Demirchyan and Mikhail Gorbachev. Such texts alone serve as indispensable primary sources which, thanks to this volume, are now accessible to readers in the English language. Part Three, with its focus on the larger geopolitical setting, will also undoubtedly be of great interest to scholars. Russian perceptions of U.S. and Turkish efforts to intervene in the conflict and the peace process are especially relevant to current events.
Nevertheless, one is left feeling that Tonoyan could have done even more with this larger context. For instance, the 2020 Artsakh War came amid a much larger struggle between Russia and the West over the future of the post-Soviet space and NATO expansion. In fact, the war can be viewed as one of the "opening acts" on the path toward war in Ukraine, along with the unrest in Kazakhstan of January 2022. After all, Turkish success in Karabakh emboldened Erdogan to market his bayraktar drones to Kiev, contributing to President Zelensky's shift away from his conciliatory position on Donbas and toward a more confrontational stance toward Moscow. In general, Turkish intervention in Russia's post-Soviet Eurasian neighborhood only fueled security concerns in the Kremlin. These anxieties, in turn, led to increased distrust by Moscow toward both Ankara and Washington. They also contributed to a tougher policy in the region against perceived encroachments by Turkey and NATO. When viewed in that context, Moscow's February 2022 decision to go to war in Ukraine seems less of a surprise.
None of this takes away from Tonoyan's generally impressive work and scholarly contribution. With its wealth of valuable and indispensable information, this book will easily become a classic and a major go-to resource for scholars of the Caucasus, Russia and the post-Soviet space. The translations are solid, and Tonoyan's introduction is both historically informed and borderline poetic. In fact, one might dare to say that his engaging prose alone is worth it! Indeed, as future historians and political analysts continue to explore the complexities and imbroglios of the Karabakh quandary, this volume, with its rich assortment of articles and analyses, will be essential for them in that regard.

Philip Marsden's "The Crossing Place: A Journey Among the Armenians" is atmospheric, gripping and revelatory. It delves into the seemingly exclusive club of a nation at the meeting point of cultures, writes Naneh Hovhannisyan.
Read more

Christopher Atamian reviews "The Structure is Rotten, Comrade," a new graphic novel by Viken Berberian and Yann Kebbi.
Read more

In this review of the film "It Is Spring" dedicated to the Artsakh conflict, Sona Karapoghosyan writes that cinema should be a tool for critically revealing and interpreting the world, and not a bandage to hide our collective complexes and fears.
Read more

Mher Mkrtchyan has made a marked and oppositional political film, which, however, is too superficial and collapses under the incredible transparency of its agenda, writes film critic Sona Karapoghosyan.
Read more