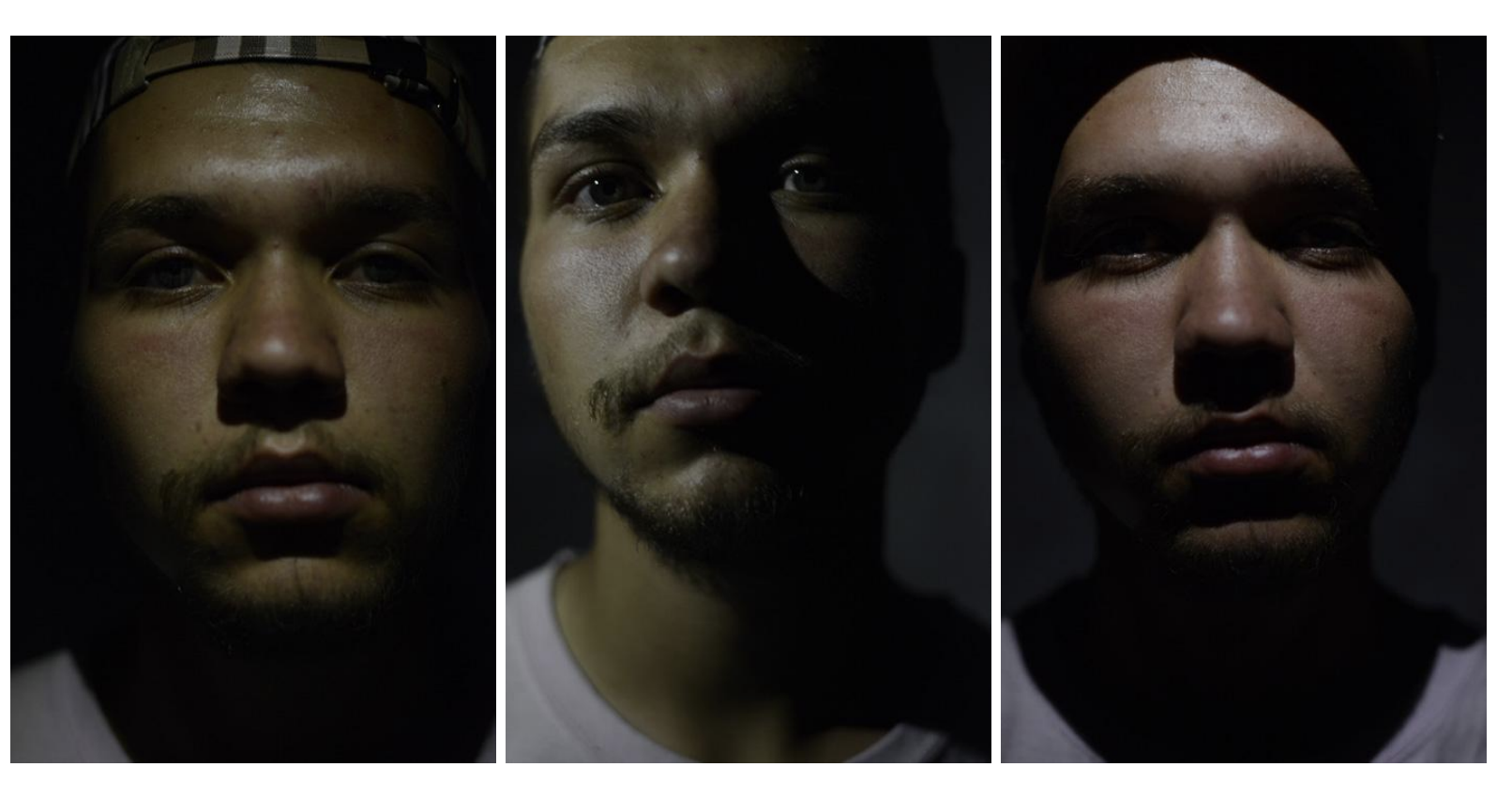 I'm 20 years old, almost 21. I'm from Luhansk. My parents are Ukrainian. I have been in Armenia since May, I work as a delivery guy. I wish the war would end soon so that I can go home. Since the Maidan, and until this war (the 2022 Russian-Ukrainian war) I had not left Luhansk. In 2013, when the Maidan began, I was 10. I did not understand anything at the time. 
At first new people appeared, people who had no connection with our fatherland, in Luhansk and Donbas. They started spreading separatist sentiments. Different groups began to emerge, armed units, groups of Chechens, groups from the Don Cossacks. Convoys of Russian military equipment with the Russian flag would openly move around on the streets. I remember being at the playground with my friends and some dude [дядя] from the convoy, was shaking his finger at us, so we would not dare to look in their direction. 
New authorities came to power, led by the Russians perhaps but on every other level, there were rebel forces, people who had a separatist position. In other words, it was a new leadership  with new money and new weapons. They had different techniques of recruiting people, punishment as a method was also encouraged. They could drag someone out of their home and beat them up. The new authorities would also repress ethnic minorities, especially the Gypsies, who started to emigrate, leaving behind their homes. And the Gypsies used to have prosperous lives, big homes. The separatists set up their bases in those homes. 
Ukraine was no longer accessible for us. In May, the Ukrainian National Army was closing in on the volunteer forces in Luhansk.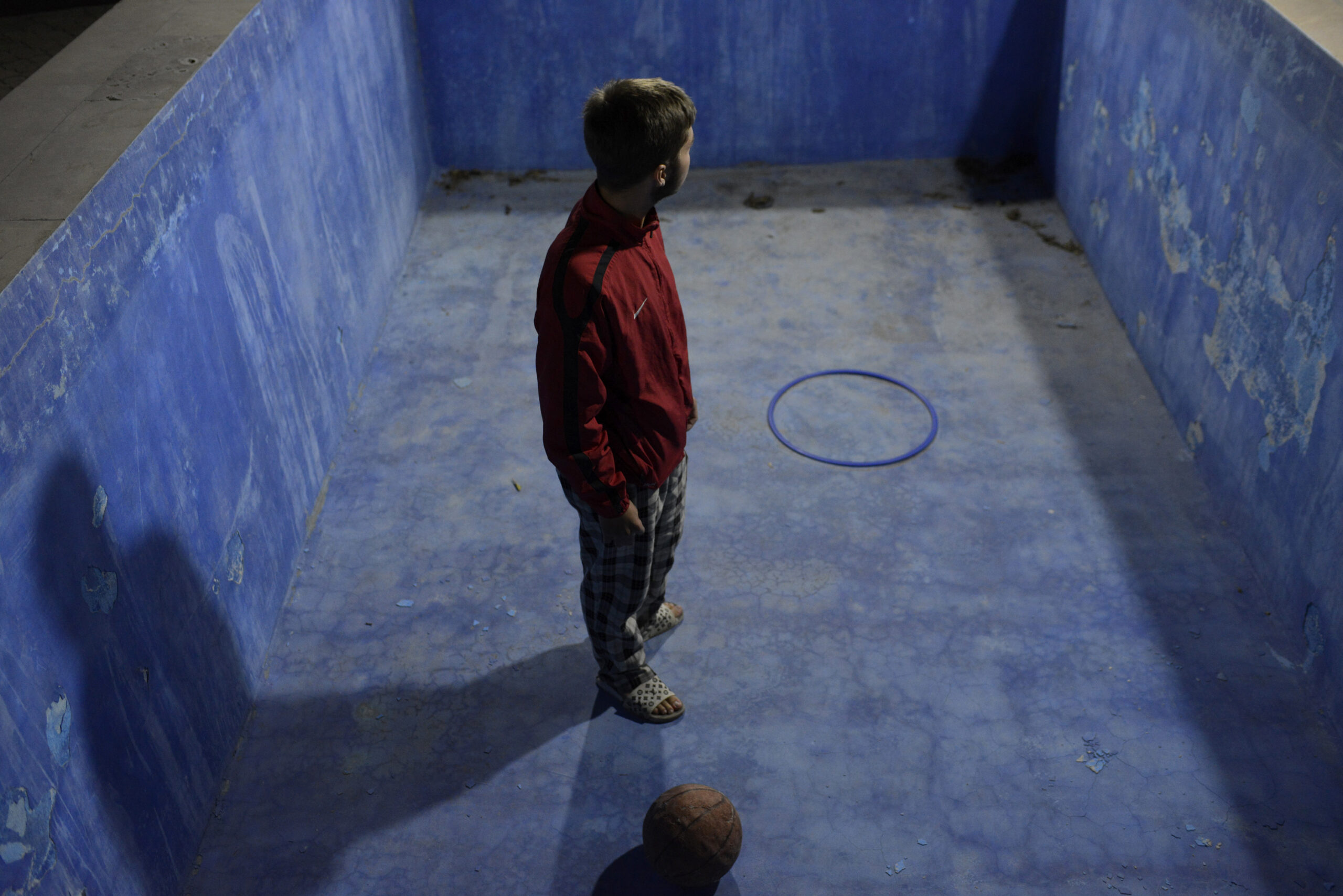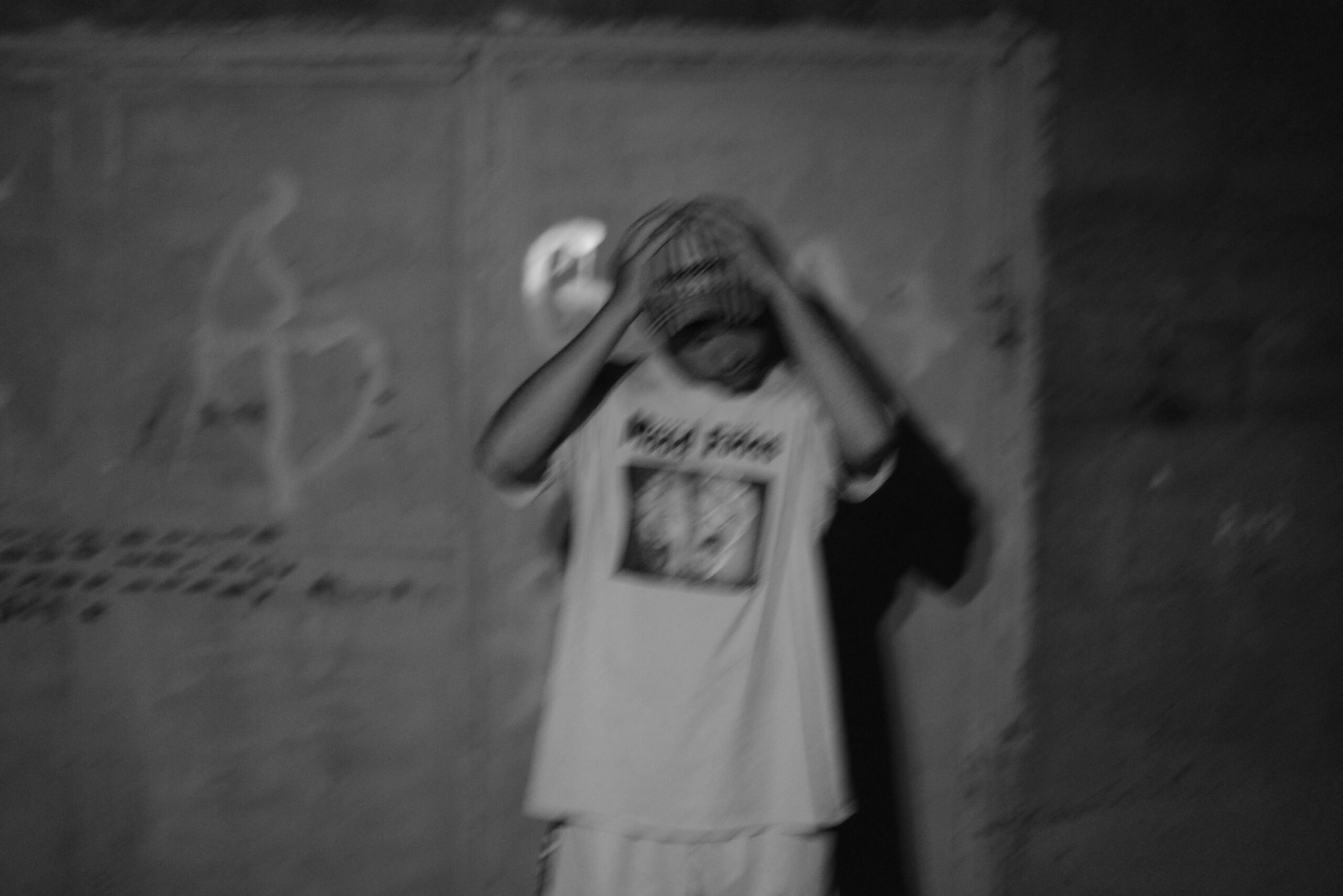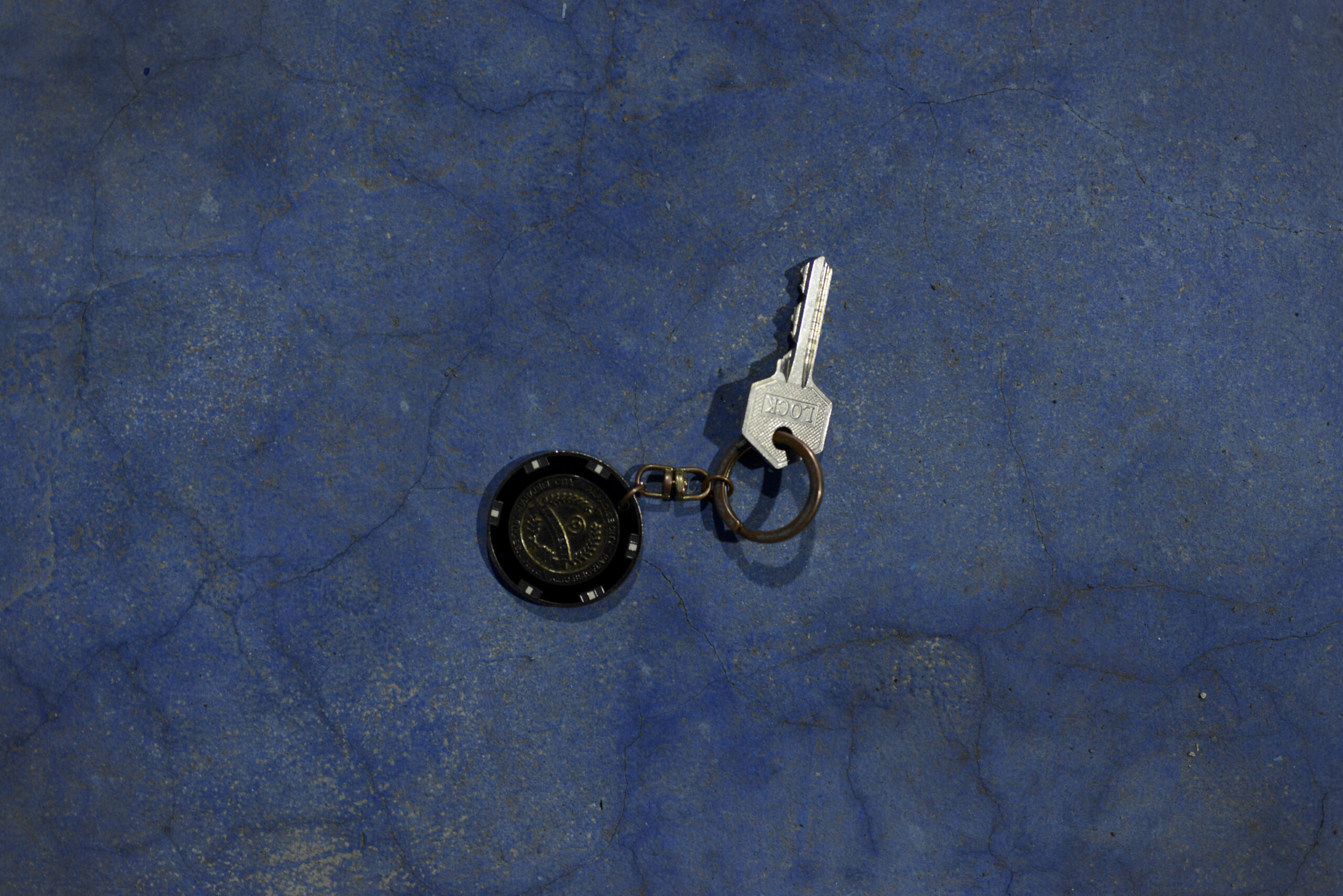 In 2014, heavy military operations began, we had to move to the city of Antratsyt in the Luhansk region. I was supposed to go to school there, but classes stopped soon after as the clashes intensified. We were living only 4-5 km away from a village where fighting was taking place. I would often see from our window, only a hundred meters away, a military convoy pass. I saw them charge their weapons at the old shafts and fire at Ukrainian villages. I was a child but I remember asking my parents if the Ukrainians on the other side were so bad/weak that the rebel forces could shell the Ukrainian Army all the time and they would not retaliate? When the Ukrainian army retreated from those villages, people would come to us but we never heard from anyone that the Ukrainian army committed atrocities in those areas or treated the residents badly, as the Russian (local) propaganda presented here in Luhansk.
We are ordinary people, we might not know much but I've never seen the Ukrainian Army open fire in our direction, at the civilian population. But I have seen the contrary, I've seen the chaos and the lawlessness of the new regime in Luhansk. These are the people who, just yesterday, were so intoxicated that they were rolling around on the ground, unable to stand straight and now they are the ones walking around with machine guns in their hands, still not sober.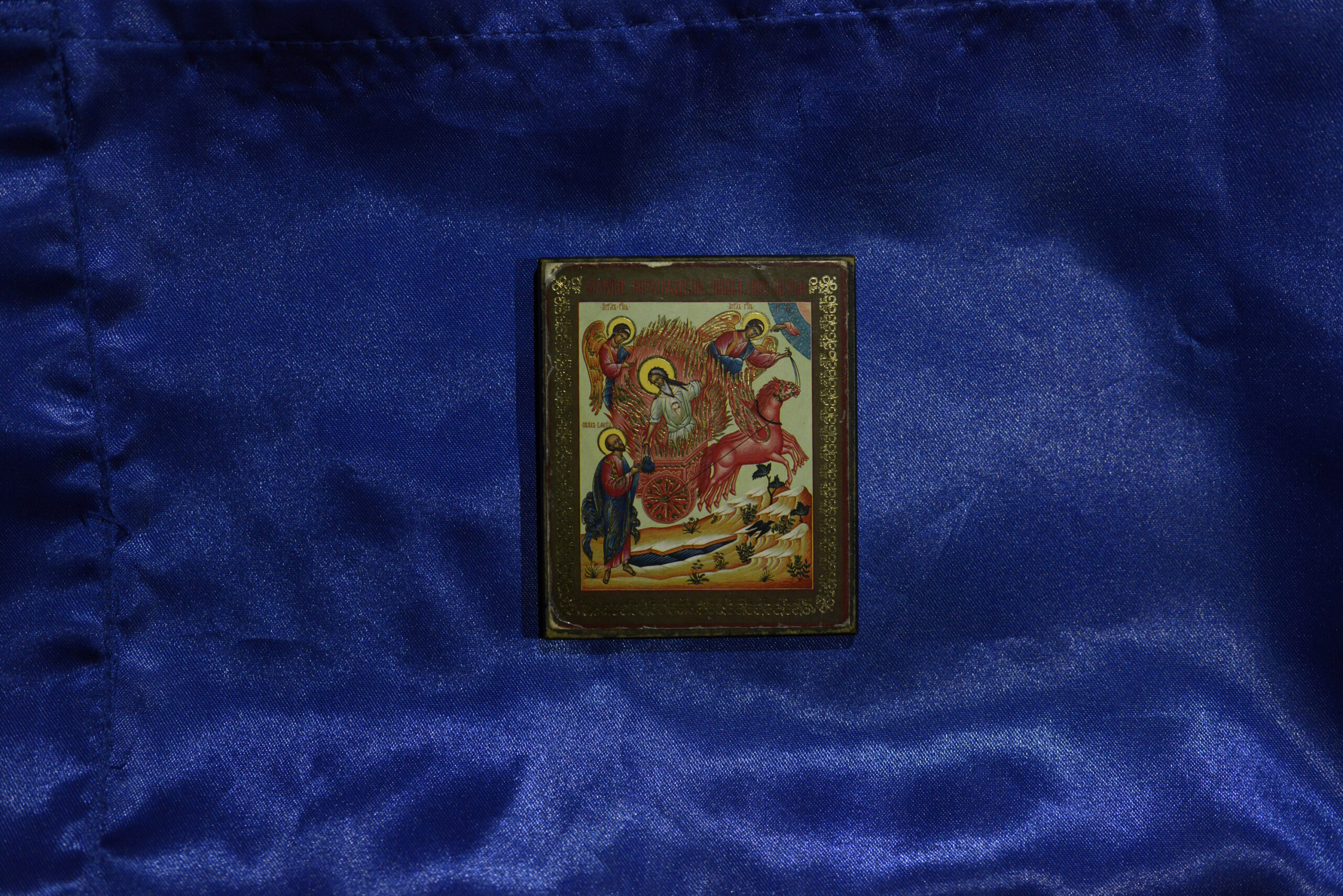 My father was more inclined toward Russia. My parents separated after the war. My father left for Russia. My mother remained in Luhansk. 
Life in Luhansk at the time seemed like an Indian mythology. People were divided into "castes" the Cossacks, the rebels, the Chechens and then some more groups who were constantly fighting one another, often shooting at one another. One day I was coming out of the chess club, a car approached, several people got out of the car and walked into the building. Bang bang bang and it was over… the Cossacks left the city. In this way, the small groups gradually retreated, and the larger groups established themselves in the positions of authority. 
I do not remember the referendums either. Everyone was indifferent about the referendums. Ordinary people were in such circumstances that they simply wanted to live in peace, they wanted salaries they had not been paid in a year, to be able to take care of themselves. I do not know a single person from all my relatives, neighbors, friends who voted in a referendum.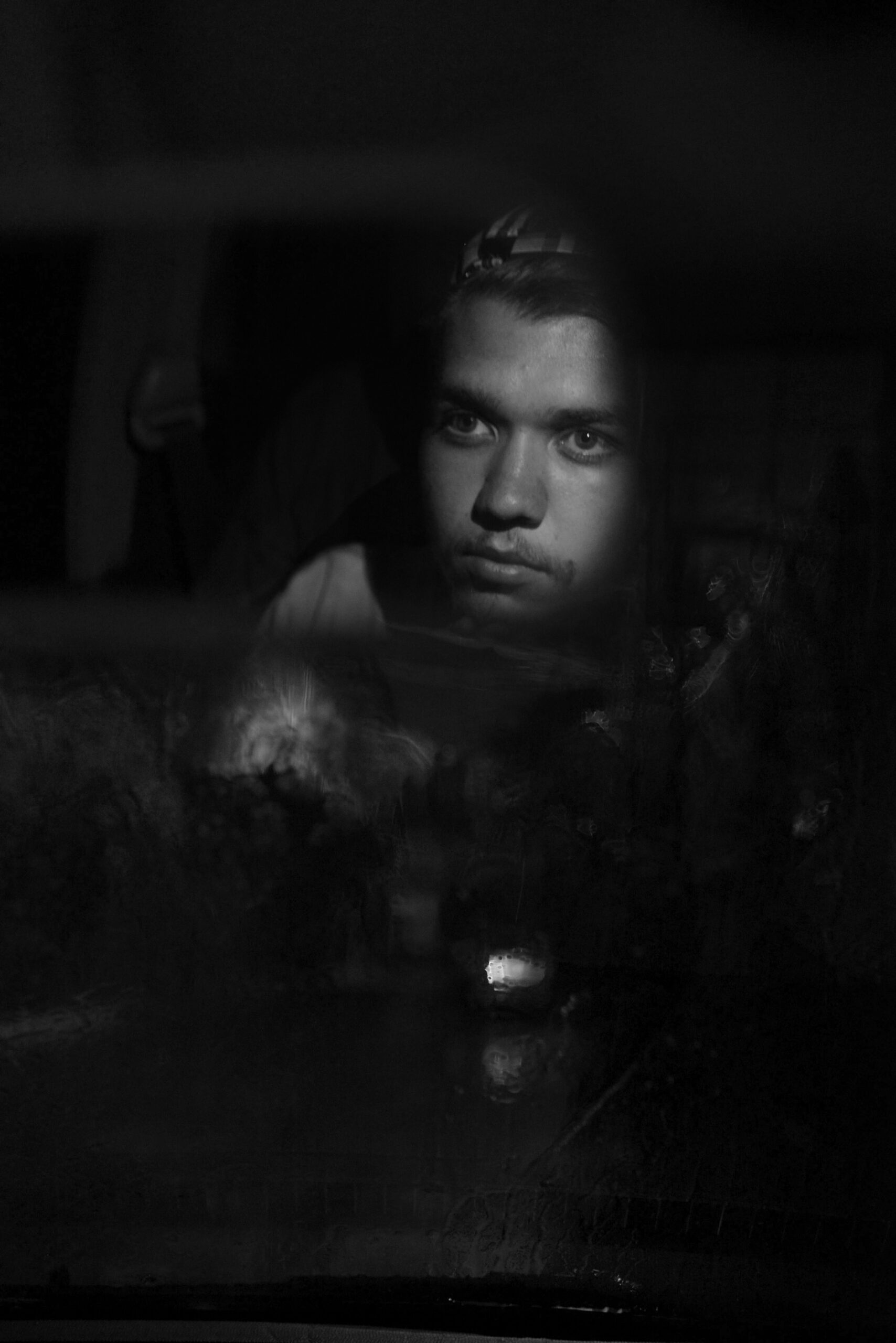 I got into vocational school in 2018, auto mechanics. It was during this period that they forbade the Ukrainian language in schools. In 2020, I was studying and working at the same time and lived on my own. Before the 2021 war, general mobilization started. Then they closed the border for men of age. At the time, we were unaware of the seriousness of the situation. People were not taking talk of war seriously. We had gotten used to the explosions, the provocations, the gunfighting. This is how humans are, we get used to anything. But February 23 was shocking. 
It was 2 a.m. I was home doing some chores when I heard Grads, artillery and aviation around me. My girlfriend was studying in Kharkov at the time. She called, and said her neighboring house had been hit. Everyone was in shock, I could not sleep that night. I could not believe what was happening. For the longest time, I would just spend my days sitting at home. On April 11, we got together with some friends and were trying to figure out how to leave. It was extremely difficult. The border was closed, there were checkpoints. No way to leave unless you had a big sum of money. We found an old man who could help us cross the border. The National Security Service had set up surveillance at the checkpoints. We were threatened, forbidden from passing. We returned. 
I did not leave the house for a month and a half after that, they could just twist your arm and send you off to the frontline. You could not reason with anyone, explain that you are Ukrainian and can not fight against Ukrainnians. 
One night, my friend called, I packed in two hours and a couple of us got to the surveillance point. They took quite a large sum of money from us and let us through to the next checkpoint from where we somehow managed to reach the village of Zarechny. We found someone there who offered a job in Anapa. I really wanted to join my relatives in Germany, but did not have the necessary documents to leave Russia. I saved some money and came to Yerevan. I tried to go to Georgia, even though I did not have a passport. They called me an occupier at the Georgian border. I tried to explain that I can not be an occupier if I myself am fleeing the regime.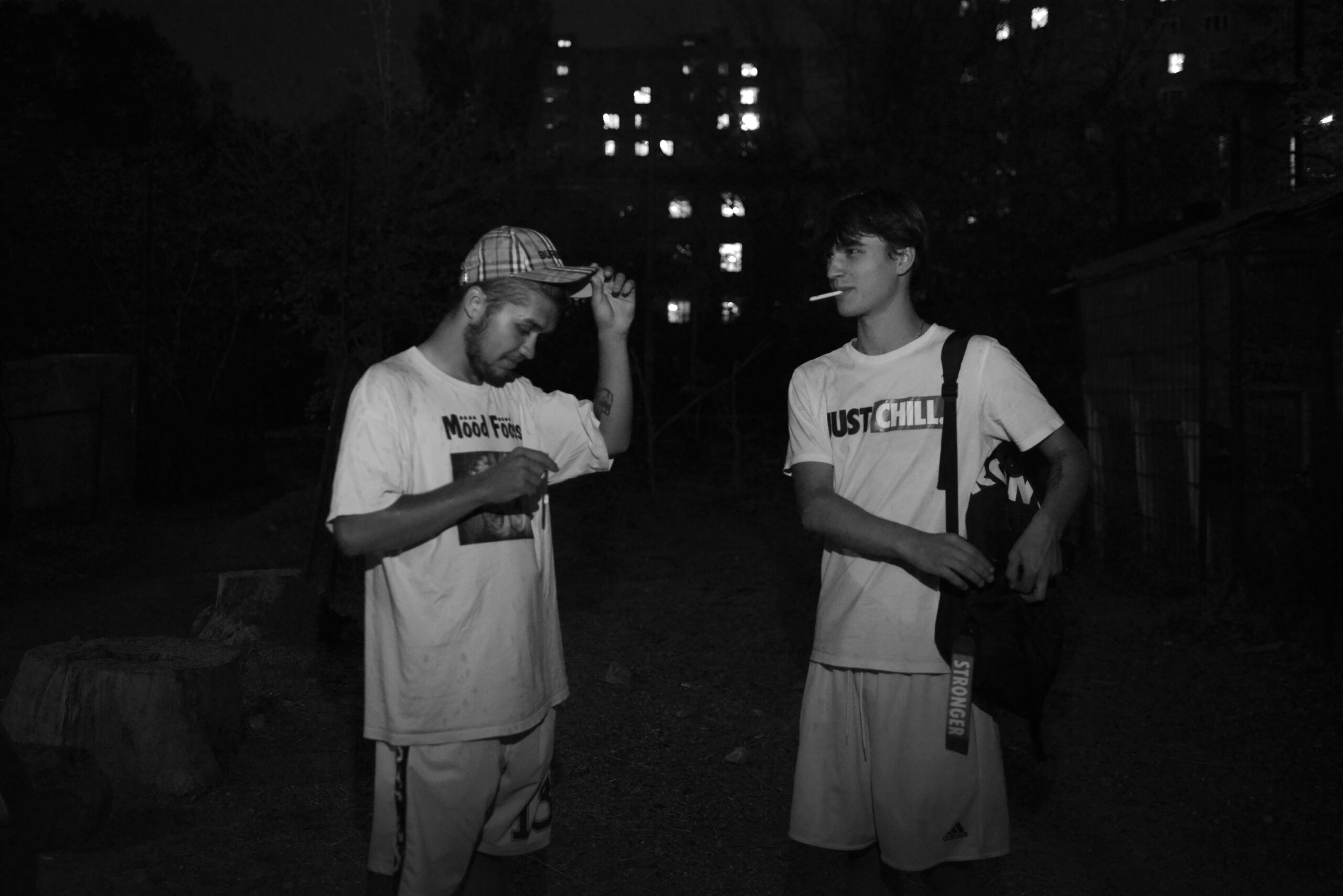 I came to Yerevan, and have been here since May. At the beginning I found lodging at a hostel, then I tried to get a job. The Ukrainian Dopomoga organization is helping out. The most pleasant thing about Armenia is the hospitality, the mentality that is similar to ours. People are compassionate, they are responsive. Armenia is a democratic country, contrary to Russia or Belarus, here you can express yourself and you will not be threatened for it. Here, I'm able to slowly return to civilization, because the places dear to me, because of the occupation, are stuck in 2014 and continue to remain there. 
They often take me for a Russian in Armenia. When I say I'm Ukrainian, many, it seems, want to change the subject. I think people here are nicer to Russians. Some say it was Ukraine that provided the white phosphorus that Azerbaijan used during the war in 2020, this has not been confirmed. Yet, Russia (in 2020) was one of the leading arms suppliers to Azerbaijan.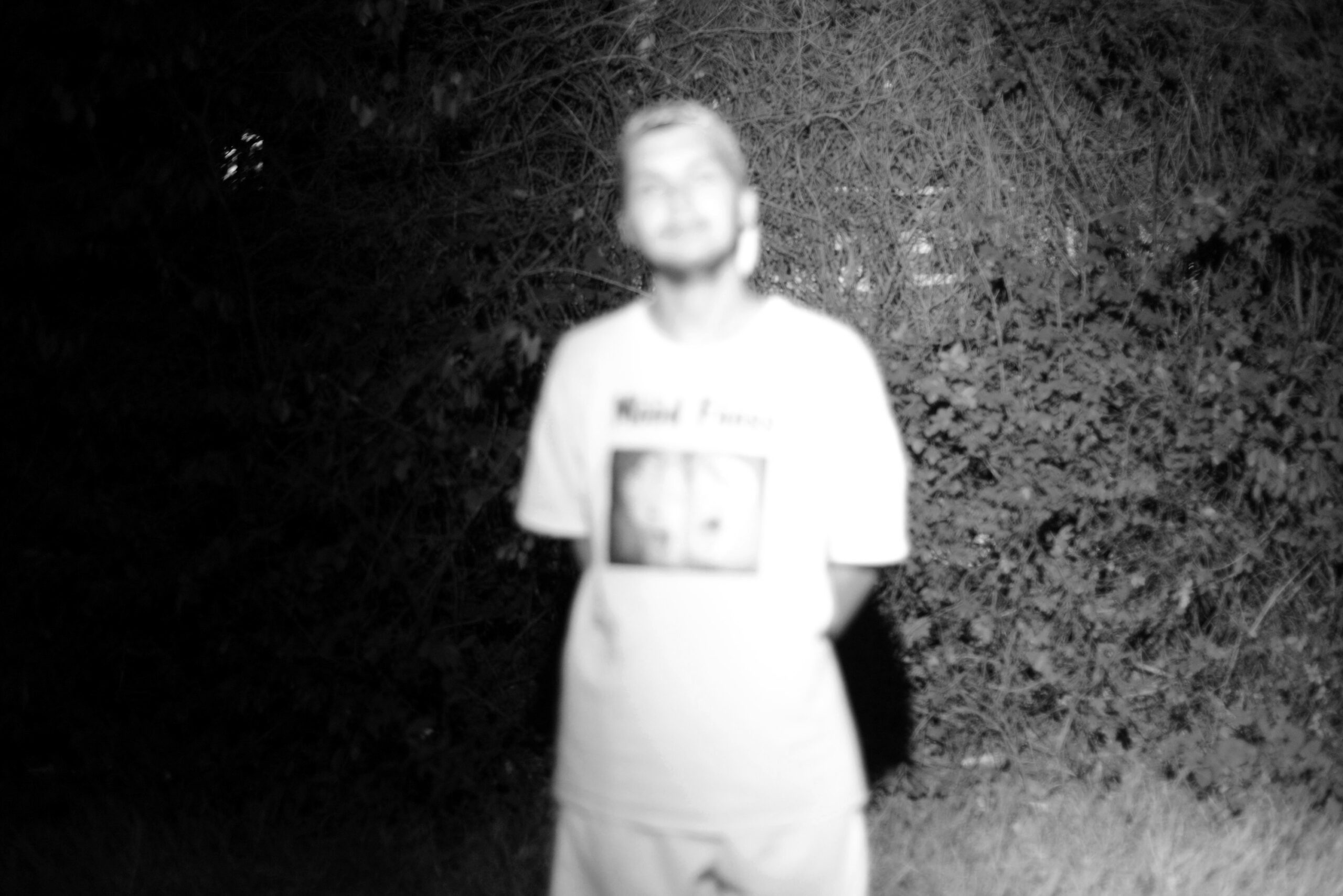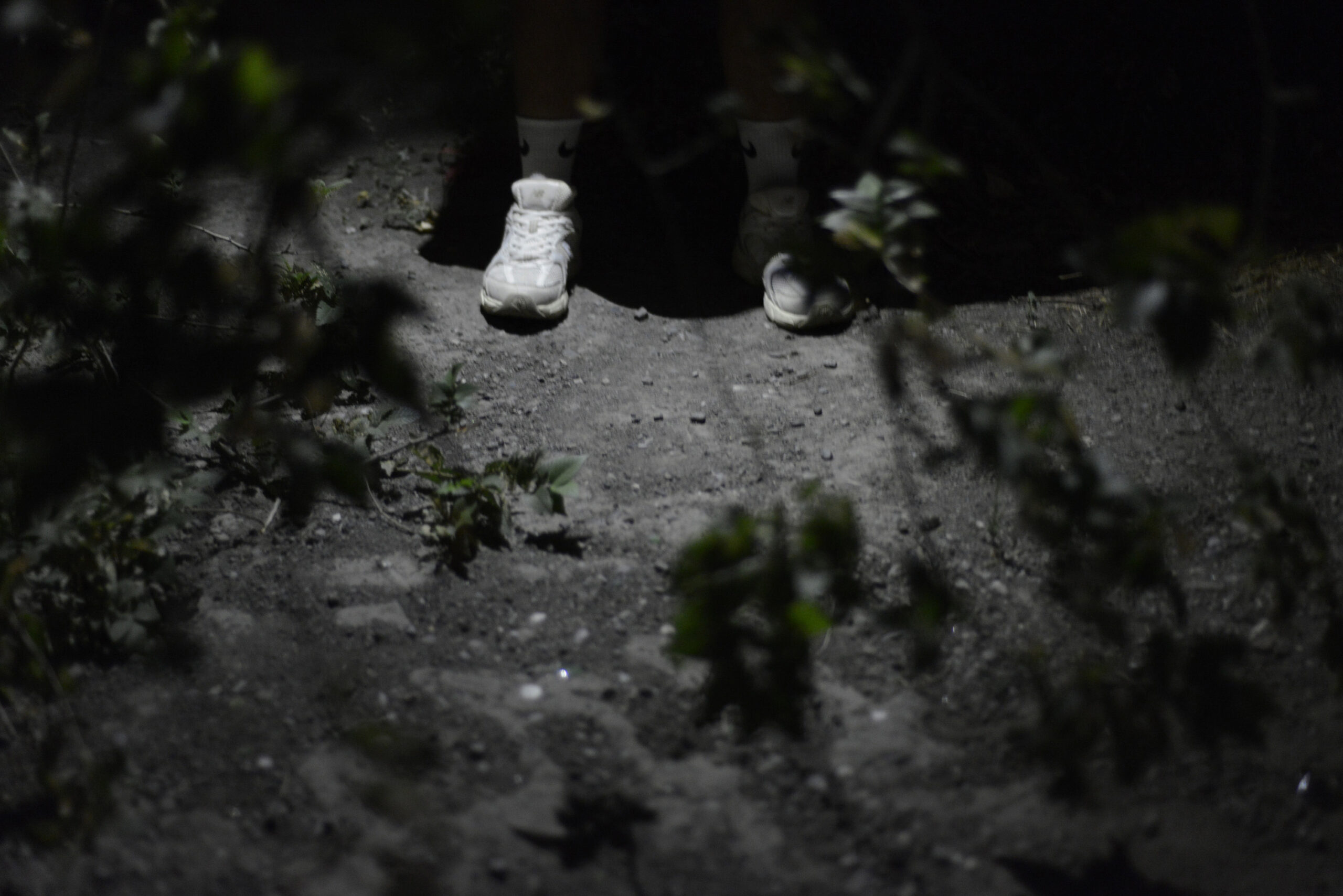 There are times that I do not understand at all what it is that I want. I feel emotionally burnt out sometimes. I would have stayed here had my family also been here but I can't even continue my education because I do not have the right documents. I want the war to end as soon as possible. I'll return to Luhansk. I know it will be difficult at first. There will be social issues, many people will be disabled, there will be accusations and defamation, but I love my city. That is where I remember the sunniest days to be, at a time when things were not that hard, when it was possible to live, have guests, travel.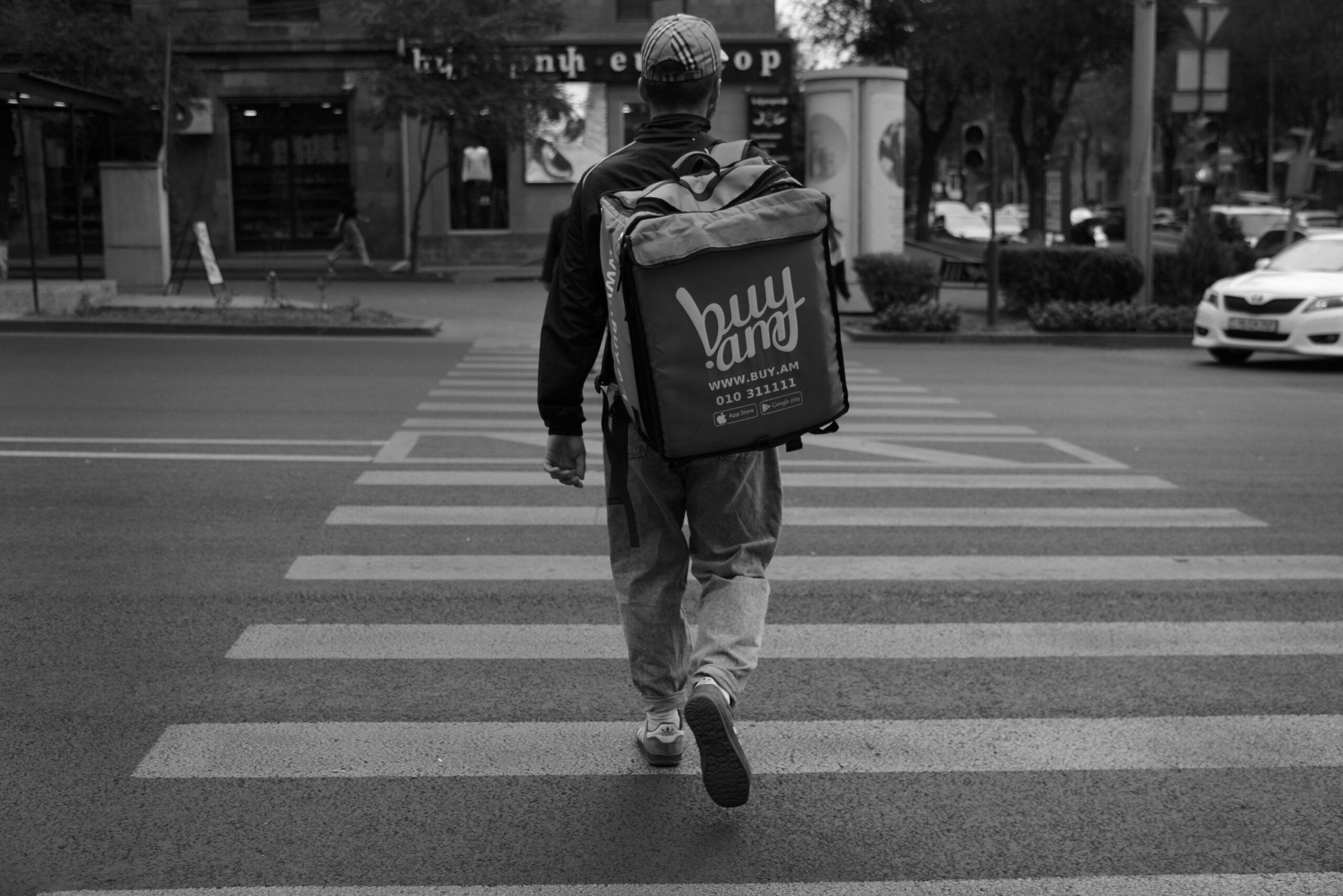 Photojournalist Vaghinak Ghazaryan and Russian writer and journalist Yan Shenkman explore notions of immigration, exile, perhaps even sojourner through images and words to describe the challenges of leaving one life to start another one in a new country.
Read more