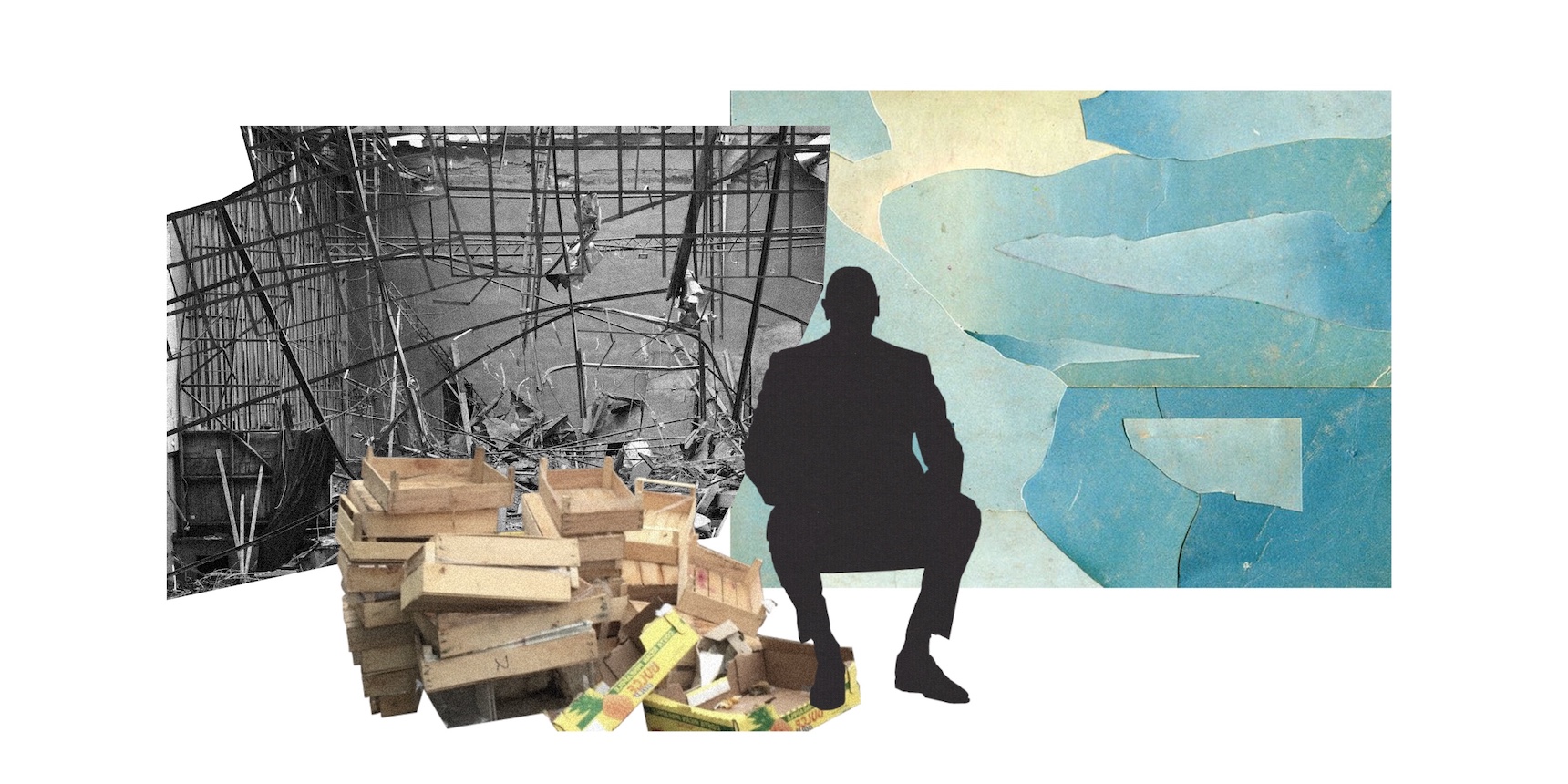 In Shushi, the Aliyev regime gathered a mix of journalists from state agencies of mostly authoritarian countries, pro-Azerbaijani analysts, and "useful idiots" for a "Global Media Forum" on July 21-23.
Just five kilometers to the north, Stepanakert, a town of just over 60,000, essential goods have all but disappeared as Azerbaijan continues to keep Nagorno-Karabakh's 120,000 Armenians under siege. Pregnant women have started miscarrying and people are fainting in public places.
Unsurprisingly, not a single participant at the forum's Q&A session with Aliyev asked about the blockade of the Lachin Corridor and the humanitarian crisis in Nagorno-Karabakh. Instead, Aliyev dismissed any talk about rights and security of Armenians in Artsakh. "If Armenians want to talk about rights and securities of Armenians in Karabakh, then we want to talk about rights and securities of Azerbaijanis in Zangazur, in Goycha, and in Yerevan," he said in reference to the Armenian regions of Syunik and Gegharkunik.
While the Russo-Ukrainian war rages, unblocking the Lachin Corridor may be the only thing Russia and the West can agree on. On numerous occasions, the U.S., Russia, the EU, and the UK have all called on Azerbaijan to open the corridor. In February, the International Court of Justice (ICJ) ordered Azerbaijan to "take all measures at its disposal to ensure unimpeded movement of persons, vehicles and cargo along the Lachin Corridor in both directions." It was reaffirmed earlier this month. The European Court of Human Rights (ECHR) has made similar decisions. 
With no supply of food, medicine and other essential products, including electricity and gas, Artsakh will inevitably face deaths of hundreds of vulnerable individuals, while the population at large is at the risk of malnutrition. Armenian Prime Minister Nikol Pashinyan likened the situation there with Nazi-era Jewish ghettos and the siege of Sarajevo, while Foreign Affairs Minister Ararat Mirzoyan has called for an "immediate humanitarian intervention to save 120,000 people from starvation."
The International Committee of the Red Cross (ICRC), which has been prevented by Azerbaijan from supplying any humanitarian aid to Artsakh in more than a month, says that the "civilian population is now facing a lack of life-saving medication and essentials like hygiene products and baby formula. Fruits, vegetables, and bread are increasingly scarce and costly, while some other food items such as dairy products, sunflower oil, cereal, fish, and chicken are not available."
Responses
Some international organizations called out Aliyev's forum. Reporters Without Borders (RSF) criticized it as an expression of the "limitless hypocrisy of Ilham Aliyev's regime" as independent media and journalists were kept away from the event. Azerbaijan ranks among the least freest places in the world by Freedom House and RSF ranks it 151 out of 180 in press freedom.
A group of Armenian media organizations said the forum was held with the "sole purpose of legitimizing Baku's foreign and domestic policies" and asked participating journalists whether it is not in their professional duty to "demand freedom of movement from the Azerbaijani authorities in order to witness a tragedy with few parallels in the modern world."
Marut Vanyan, a journalist based in Stepanakert, took to Twitter to ask participating journalists to visit and see that Artsakh's supermarkets are completely empty. "Azerbaijanis say that I am lying," he added. A group of Armenian journalists, joined by Artsakh's Human Rights Ombudsman Gegham Stepanyan protested the forum near Shushi, calling on their colleagues "not to become a tool in the hands of the Azerbaijani dictatorship and cover the humanitarian crisis in Artsakh."
The International and European Federations of Journalists (IFJ-EFJ) took part in the forum "to support the work of independent Azerbaijani journalists" (Are there even any left?). During the forum, IFJ General Secretary Anthony Bellanger "recalled the absolute necessity for the UN to adopt in the coming months the Convention on the Protection and Safety of Journalists, which will put an end to the impunity that protects the murderers of journalists. He also called on the Azerbaijani government to sign it, something it has not done yet."
The IFJ and EFJ called on Azerbaijan, Armenia, and Russian peacekeepers to "ensure the freedom of movement of journalists in Karabakh." IFJ chief Bellanger stated that on July 24, together with the heads of the EFJ and the Azerbaijan Union of Journalists (JuHI), as journalists, they tried to reach Stepanakert, but were prevented by the Azerbaijani army from crossing, "in accordance with government orders."
Another forum participant, Euronews' Anelise Borges, visited the Lachin Corridor on July 22, witnessing an ICRC convoy crossing. "While Armenians accuse Azeris of blocking the corridor and effectively holding people under siege; Azeris say they are simply controlling their border while letting humanitarian aid through," she tweeted in what many saw as "both-siding" the situation. In response to the ICRC's recent statement, Borges backpedaled: "It looks like what I saw in Lachin was the exception rather than the rule." She later added, after speaking to a Stepanakert-based journalist, that the situation in the Armenian-controlled Nagorno-Karabakh seemed "pretty bleak", announcing a full coverage of the situation.
Who's Who
The list of participants included journalists from state news agencies of authoritarian countries like Turkey, Russia, Iran, Kazakhstan, Uzbekistan, Kyrgyzstan, Egypt and Chad.
Russian participants included: Mikhail Gusman, the first deputy director general of state-run TASS agency; Igor Korotchenko, a military analyst, and Sergey Markov, a political analyst. Gusman was born and educated in Baku. In 2020, Aliyev awarded him Azerbaijan's Sharaf (Honor) Order for having contributed a "great deal to boosting Azerbaijani-Russian cultural ties, facilitating efforts to enhance and strengthen friendly relations" between the two countries. 
Both Korotchenko and Markov are Putin propagandists often appearing on shows on state-run channels. Markov previously served as a parliamentarian from Putin's United Russia party. Korotchenko is well-known for his close ties to the Aliyev regime. He posted a picture shaking hands with Aliyev. "After the end of the speech, before leaving the Shusha Global Media Forum, Ilham Heydarovich approached me and greeted me warmly," he boasted.
The only known participant from Iran was Mohammad Reza Pour, from the state-run IRNA News Agency. He asked Aliyev about the new Azeri-language website of the agency.
At least two Georgians are known to have attended the forum, including the regional analyst Gela Vasadze and Tina Berdzenishvili, director general of the Georgian Public Broadcaster. Berdzenishvili, who was a panel speaker, chairs the Gender Equality Steering Group at the European Broadcasting Union. In asking Aliyev a question on the "process of integration" of Karabakh Armenians, Vasadze praised the forum as a "large-scale and wonderful event" and said he was "really impressed" with it. During his visit, Vasadze was photographed with Eldar Namazov, an aide to Aliyev's father Heydar Aliyev during his time in office as president.
The Turkish participants represented the state-run Anadolu Agency and the public broadcaster TRT, while the pro-government Yeni Şafak covered the event.
At the forum, Azerbaijan's state-run AZERTAC agency signed cooperation agreements with other state-run agencies of Albania, Bulgaria, and the Philippines.
Other speakers at the forum included Claudia Victoria Nicolae, director general of the Romanian national news agency Agerpres, South Korean political science professor Gi Woong Jung, and Neven Cveticanin, a former Serbian MP founder and president of Forum for Strategic Studies. In a recent piece, Cveticanin praised Heydar Aliyev as a "simply genius by most parameters" and Azerbaijan for its balanced foreign policy.
Among the forum's Western participants and speakers were Turkish-linked individuals, paid lobbyists and "useful idiots" who were likely happy just to travel with all expenses paid. 
These included: 
Apart from the forum, two western bloggers and journalists recently visited Azerbaijan, both receiving significant attention online.
The first is Petro Marais, a South African/Australian traveler. She has since removed all the content filmed during her travel to Karabakh, including Shushi, and issued a statement, saying she was not paid to attend the tour, but her expenses were covered. "While I understand this is a propaganda tour to the region, I agreed since this is a unique opportunity to network with other travelers and to visit a place that is impossible to visit independently," she explained.
The second is journalist Suzanne Kianpour, who tweeted about her visit to the Caspian Sea with mentions about the Karabakh conflict. "When I asked about the conflict here [in Azerbaijan], I was told 'the Armenians don't want peace, they make a living being a victim'," she wrote. Many erroneously believed she was there for Aliyev's "Media Forum", but she has stated that it was a spontaneous and personal trip with a "budget airline, boutique hotel, booked 12 hours before flying … to escape Dubai heat and tick off a new country." She complained of the "raw" reaction from Armenians for having "dared to visit" Azerbaijan and that it "does not help the Armenian humanitarian cause." Martin Makaryan who took Kianpour's class on public diplomacy at UCLA noted that her post was "just an innocent step and timed unwisely given the humanitarian catastrophe unfolding in Nagorno-Karabakh and the tensions and emotions running high in our communities worldwide as we watch our compatriots suffer through an artificially created crisis."
Aliyev propaganda mouthpiece Caliber.az called the forum an "astounding achievement", but the reactions it received not from Armenians, but Reporters Without Borders (RSF) and the International and European Federations of Journalists (IFJ-EFJ) among others, shows oil and gas money can't always whitewash its image. The Armenians of Nagorno-Karabakh, however, remain under siege with little international attention.

Although Italy and Armenia have a long history of ties, Italy's current economic interests and choice of strategic partners leave little room for maneuver in support of Armenia or Artsakh.
Read more

Russia's perceived unwillingness to assist Armenia and fulfill its treaty obligations during times of crisis has compelled both the Armenian government and the general public to seek new allies. France, the U.S., EU and Iran have emerged as potential frontrunners.
Read more

Armenia has voted on a variety of conflicts and issues at the UN, including at the General Assembly and the Human Rights Council. An analysis of its voting patterns reveals some overlooked aspects of Armenia's foreign policy and its evolution.
Read more