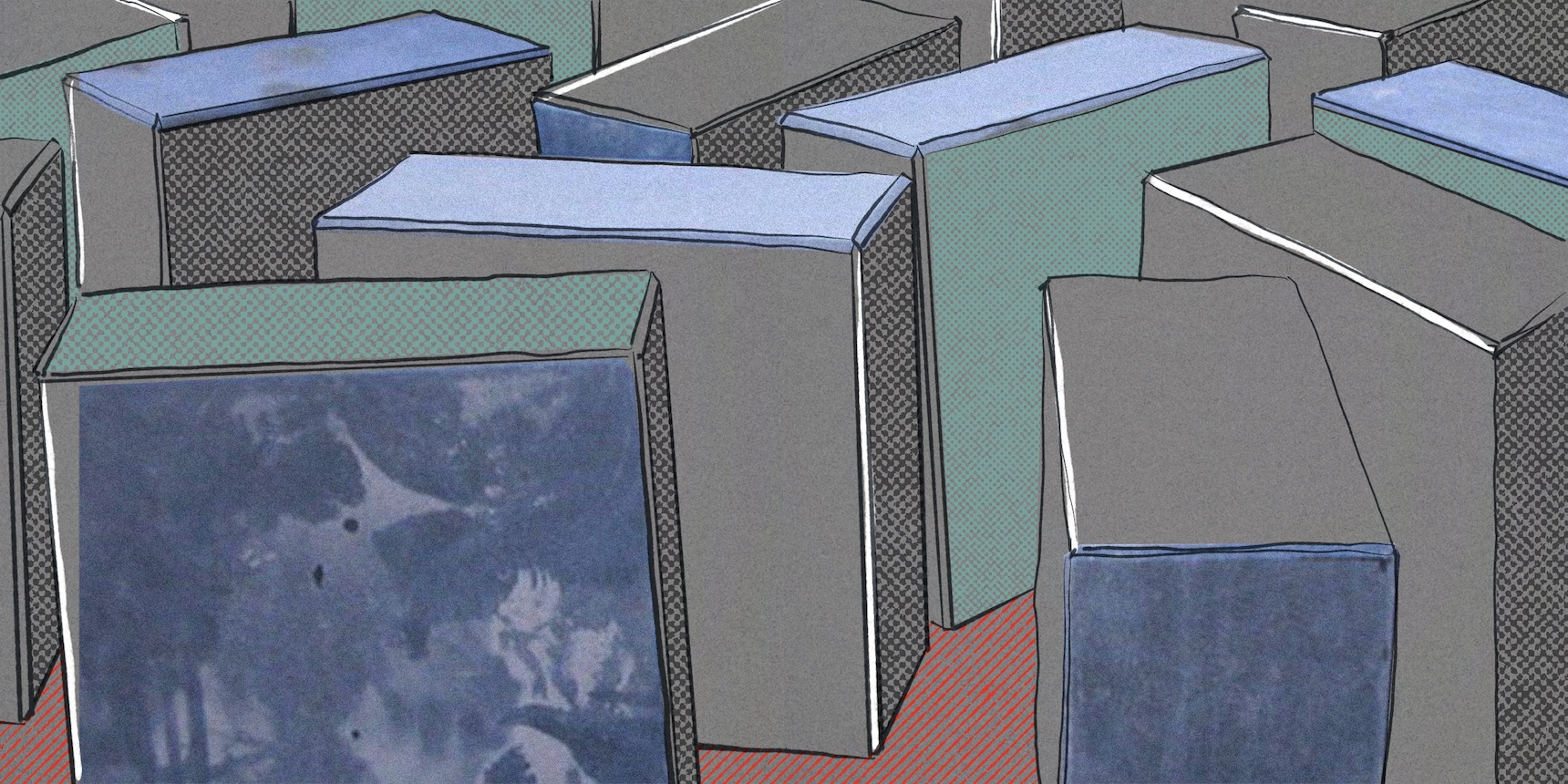 This subject may appear archaic and irrelevant in light of all the pressing issues facing Armenia today. Nevertheless, cemeteries serve as a reflection of societal beliefs, values and ideas and have an impact on how we live and how we develop our identities. There we find every human manifestation—from the subtlest to the crudest—be it in terms of the appearance of individual tombs, the layout, and management of the area. It is difficult to talk about death and the order of cemeteries, especially after everything that the Armenian nation has endured for centuries, particularly in the 20th and 21st centuries. However, the ritual of death and its manifestations are a part of life, and it is vital to talk about it.
Because of research on khachkars (cross-stones), I have spent more than 30 years traveling to numerous Armenian archaeological sites in Armenia, Iran, and Turkey, including monasteries, churches, and medieval cemeteries in particular. Even though the reasons are varied, the conditions of our medieval cemeteries in the aforementioned countries (including Azerbaijan) are quite similar: abandonment in Iran's Tabriz and Isfahan districts; intentional destruction of Armenian vestiges in Turkey and Azerbaijan; and neglect in Armenia and other Armenian communities in the Diaspora. Why have Armenia's medieval cemeteries been neglected, particularly since independence?
Let's begin by discussing the state of contemporary cemeteries. They are often located at the very entrance to the settlement (Gyumri, Nor Geghi, Bjni, Argel…) and are so vast that they give the impression that death has priority over life. Is this the consequence of the Armenian Genocide and subsequent pogroms? Is the cemetery's placement the result of poor urban planning or simple ignorance? In accordance with traditional customs, cemeteries were located on the hills with the villages being situated further downhill. Today, some cemeteries seem to be larger than their adjacent village (Alapars) or the settlement has more than one cemetery (Bjni, Charentsavan, Jrvezh…). The reason, in part, is that the deceased members of the same family are buried side by side rather than stacked on top of one another in "vaults", as it is customary in France, for example. Almost all cemeteries in France are walled off and clearly separated from the rest of the settlement. This happens very rarely in Armenia, such as, for example, in Alapars, Karenis… One can assume that all of this will become an ominous ecological problem in the future and serious consideration should be given to other forms of burial such as cremation.
As for tombstones։ Enormous tombstones with basalt walls are conspicuous in Armenia. They express individualism, extravagance, exhibitionism, and permissiveness. In modern cemeteries, medieval khachkars (cross-stones, inspiring hope) or ornamental tombstones have been replaced by portraits of the deceased (remembering the petrified past), and in some cases magnificent statues (customs of the Soviet Union). And if there are any contemporary khachkars, they are erected arbitrarily, facing the wrong direction (ornate carvings facing east when it should be to the west), and serving more as decorative accents than monuments bearing spiritual symbolism. 
Sometimes in village cemeteries, simple graves are enclosed by an iron fence, defining an excessively large "personal" space for the deceased. Often, after a few years, these graves are overrun with weeds, shattered glass (the result of silly customs), and other waste, because the foreseen "dynastic" area becomes useless due to the exodus of the heirs. What action should be taken in that case? It is also startling to see new graves situated close to busy streets or roads, as in Gyumri, Dilijan, Vanadzor, Jrvezh, etc. How can a grave be built on the main road or highway of a settlement? Isn't it disrespectful and absurd?
All these problems, however, lead to another important issue that needs to be addressed. Often, the territories of modern and medieval cemeteries are not clearly demarcated, which is why the former frequently encroach upon the latter. The most notable of these instances are the unique medieval cemeteries of Arinj, Oshakan, Garni, and Yeghvard, or the new cemetery in Sanahin monastery, as well as the contemporary cemetery that is gradually obliterating the historic site of Artashat. Ancient tombstones are displaced or mixed with contemporary ones, and occasionally, because of people's apathetic attitudes, ancient khachkars or ancient burial sites—as well as the bones of buried corpses—are damaged, which is sacrilege. Is it not possible to procedurally collect them, and transfer them to a designated ossuary?
Of course, there is no deliberate destruction of heritage in Armenia, as is done in Turkey and Azerbaijan with respect to Armenian historical and cultural heritage. There is, nonetheless, apathy. Additionally, there is the contemporary practice of misrepresenting and plagiarizing both ancient and new khachkars, which devalues the original medieval work of art. Khachkars are not merely decorative objects, artificially arranged in rows and misaligned, as we often see in newly created spaces (for example, the khachkars placed in a row in the churchyard of Kond, the replicated Khachkar park near Vernissage, the pathway lined up with khachkars leading to the church in Tegher as well as Geghardavank, the row of khachkars in Echmiadzin situated next to St. Gregory the Illuminator's Gate, etc.) In order to correct this situation it is essential that legislation, church supervision, and public opinion all undergo significant changes.
Armenian medieval cemeteries must be redefined. In preserving traces of the past (cross-stones, monuments, tombstones, etc.) according to archaeological procedures, it is necessary to demarcate them, forbid burials in these protected areas, and regulate them with a new concept that is simple and meaningful; that is, to reshape the medieval cemeteries specifically based on the landscape (natural area).
The reshaping of a special landscape will not provide structural-architectural solutions, but rather architecture of the natural environment, bringing to the fore the primary components of the given site (relief, vegetation, light, and water). The new combination of those elements will give spiritual breath to the nature-man-art trio. The khachkar will cease to be an exhibition piece, but rather will serve as a reminder of our history, culture and identity, and above all, offer meaning to our lives due to their correct orientation: when looking at the monument, the person will look at the sun, light, knowledge and science.
In this way, the redefined medieval cemeteries will become spaces for contemplation—similar to spiritual Japanese gardens—where everyone will wander the grounds of these revitalized parks and gardens along set laid-out paths, not astray, but on oriented paths.