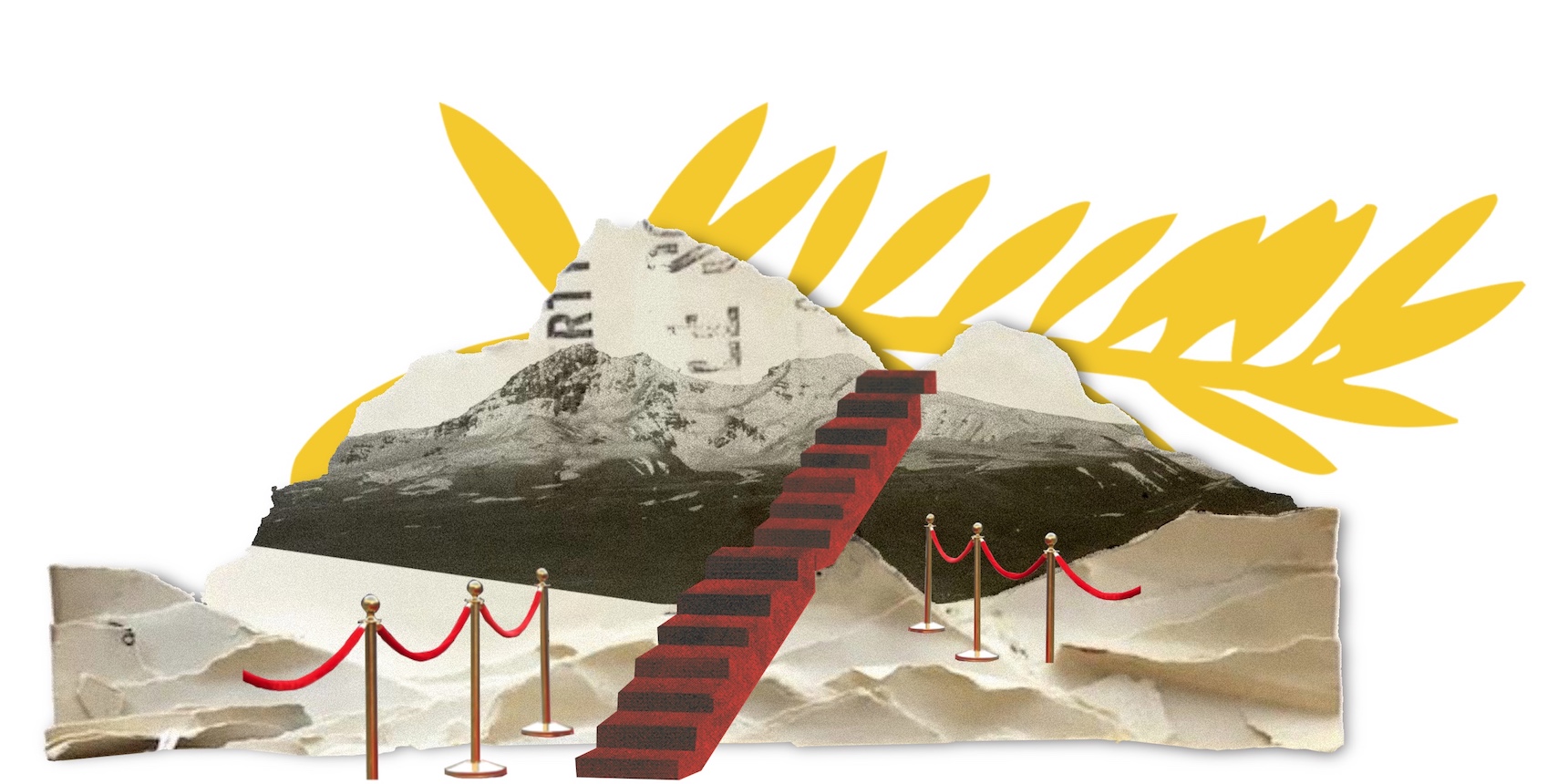 Major film festivals don't only showcase films for local and international cinephiles, they also create opportunities for unknown stories, names and voices to be heard. This is more than true with the case of the Cannes Film Festival, which took place for the 76th time this May. Discussing the regional policies of the festival during an interview, artistic director Thierry Fremaux said that if "cinema tells the story of the world, Cannes Film Festival should tell the stories of everyone, not only of the West, as it has been happening for 50 years."
If one takes a look at Cannes programming of recent years, it is apparent that this approach has become one of the main criteria for the festival's film selection. While films from East Asian countries such as China, Japan and Thailand have regularly found their way into the program for more than a decade, in recent years the selection's geography has considerably expanded, now including films from Africa and Western Asia (including the countries of the South Caucasus, and Iran and Turkey). 
The programming of African films can be viewed within the political subtext of France's colonial past, as well as relating to a large African diaspora living in the country. More often than not, the "African" films in the program were made by members of such communities, while being financed by France. This applies to films such as "Atlantics" by Mati Diop (2019), "Lingui" by Mahamat-Saleh Haroun (2021) and "Banel & Adama" by Ramata-Toulaye Sy (2023). The latter two are obviously less unique than "Atlantics" or "Saint Omer" (2022, directed by Alice Diop) which won Venice's Golden Lion last year, once again confirming the "inclusive" politics of the festival and the arguable view that programmers aiming at creating equal opportunities sometimes might be putting an equal sign between diversity and film quality. 
Filmmakers from Western Asia and North Africa are relative newcomers to the Cannes program: in recent years, films from Tunisia, Jordan, Palestine and Lebanon were presented both in the main and side programs of the festival. Moreover, this year three films came from Morocco, one of them as part of the main competition. The Gulf countries are present in the festival as well: Qatar, Saudi Arabia and Abu Dhabi co-finance and co-produce films, such as 2023 edition's opening title, "Jeanne du Barry" (directed by Maïwenn, 2023), financed in part by the Saudi Arabian Red Sea Festival Fund. 
Things look a bit different in the South Caucasus and its immediate region. Both Turkey and Iran have a small number of favorite directors, whose films are regularly invited to Cannes. In the case of Turkey, these are Semih Kaplanoglu, Emin Alper, as well as Nuri Bilge Celyan, whose "Winter Sleep" (2014) received the Palme d'or in 2014. This year Celyan was in competition with "About Dry Grasses" (2023), yet another film about an intellectual's exploration of Turkey's rural areas. The director juxtaposes wide panoramic scenes with political and philosophical discussions, a detailed presentation of village life, its frustrations and pessimisms penetrating the audience from beyond the screen. Merve Dizdar, the leading actress of the film, won the festival's Best Actress prize. 
Older and perhaps richer is the festival's relationship to Iran. In recent years, the Iranian New Wave's masters Kiarostami and Panahi have been replaced by a generation of younger filmmakers – both from Iran and its diaspora –  with names such as Mohammad Rasoulof, Ali Abbasi, etc. This year, an Iranian film was presented in the second competition program of the festival, "Un Certain Regard". Alireza Khatami and Ali Asgari's "Terrestrial Verses" consisted of nine short stories that summarize the social-political realities of Iran in the past months, depicting cases of human rights abuse, harassment toward women, as well as an exhausting and impossible bureaucracy. 
The film industries of Armenia, Georgia and Azerbaijan — in comparison with their southwestern neighbors — are far behind. At this year's Cannes Festival, Azerbaijani cinema was completely absent from both the festival program and the market (Marche du film). At the same time, both Georgians as well as Armenians have in recent years started to more actively participate in the festival activities. This year one film from each, Armenia and Georgia, was programmed [1]. The Georgian "Blackbird Blackbird Blackberry" (2023) was part of the Director's Fortnight program, which, while not officially part of the festival, is not less prestigious. Co-produced by Germany, Switzerland and Georgia, the film was directed by young non-binary director Elene Naveriani, whose previous film "Wet Sand" premiered in 2021 at the Locarno Film Festival and was received favorably by European film critics and programmers. "Blackbird Blackbird Blackberry" tells a story of middle-aged female sexuality, societal intolerance toward unmarried women, fear and loneliness. It's perhaps worth mentioning that the Georgian producer of the film, Keti Danelia, whose previous film "And Then We Danced" (directed by Levan Akin, 2019) also premiered in Director's Fortnight, caused a scandal in Georgia, while being Sweden's official submission to the Oscars. 
The only Armenian film was presented in the Cannes Classics program, which curates recent restorations from around the world. Armenia's submission, "Hello, It's Me" (1965) by Frunze Dovlatyan had premiered in Cannes back in 1966. Based on notable Soviet physician Artem Alikhanyan's biography, the film tells about war, technological developments, memory and loss. The film's restoration was done by the National Cinema Center of Armenia, in cooperation with Latvian company "Lokomotiv" and with the financial support of the Hayastan All-Armenian Fund. The "Classics" program has more of a symbolic value, since it officially reconfirms the importance of already acclaimed films in the history of cinema. Another Armenian film that had been thus selected was the restored version of Sergei Parajanov's "Color of Pomegranates" (1969) in 2014.
There might be several unofficial norms for films to fulfill to be selected for Cannes, but it seems obvious that Cannes has an "open" policy and is interested in programming films from all regions. This expands the chances of the South Caucasus film industry, as well as those of other smaller national industries, to be included in the festival. Having European and especially French co-producers on board might also play a crucial role for the selection, as the examples of the Iranian, Turkish and Georgian films seem to indicate. To even further increase chances, the topics of the films should tend towards the modern and political, avoiding radical or nationalistic tones. 
It seems that Georgian filmmakers have learned these norms well, bringing continuous success to the film industry in that country. The example of "Hello, It's Me" shows that once upon a time, Armenian filmmakers too understood the advantages of universal, collaborative, human-centered aesthetics and progressive policies. Meanwhile nowadays, the young members of Armenia's film industry are for now only at the beginning of that path. 
Footnotes.
[1] The situation was similar in 2020, when Armenia was represented by Nora Martirosyan's "Should the Wind Drop" and Georgia by Dea Kulumbegashvili's "Beginning".