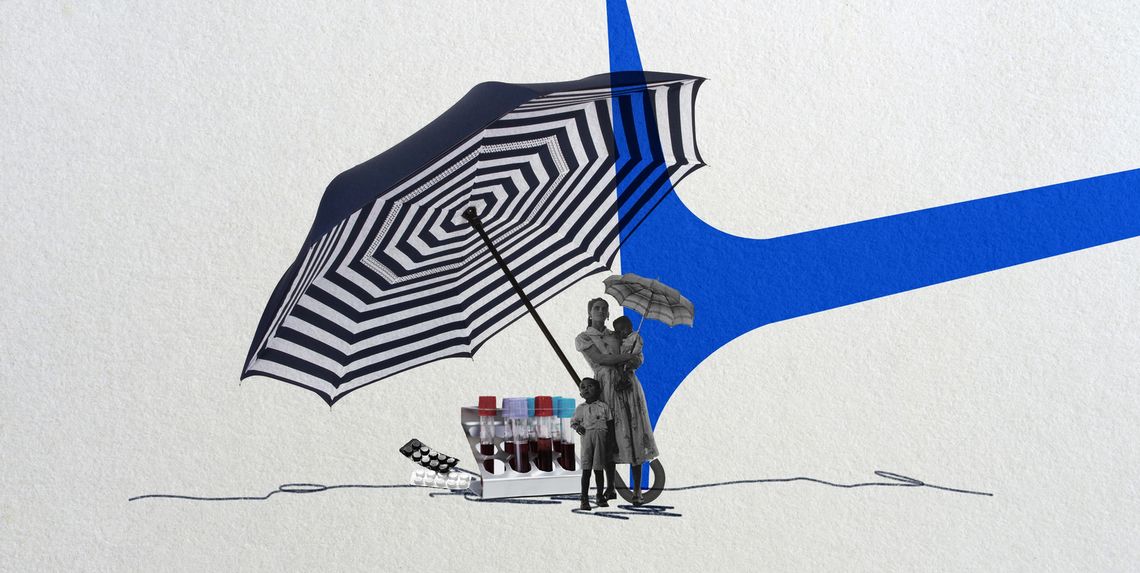 Հայերեն 
Առողջապահություն․ պետպատվերի և համապարփակ ապահովագրության համակարգեր
The right to health care is enshrined in Armenia's Constitution. Specifically, Article 85 states that, "Everyone shall, in accordance with law, have the right to health care. The law shall prescribe the list of free of charge basic medical services and the procedure for the provision thereof."
According to the Armenian Government's March 3, 2004 Decision 318-N, this right is exercised through three types of services:
Free of charge (Basic Benefits Package that foresees fees paid for by the state),
Subsidized (the state pays for only part of the fees, while the rest is paid by the citizen),
Private (the citizen pays for the fees).
Despite the fact that there are health care services that are free of charge or subsidized, the largest share of the health care system's funding comes from payments made by citizens, which account for 85.5%. This became clear in Armenia's 2018 National Health Accounts Report.
The number of people who receive free of charge or subsidized health care services—Basic Benefits Program (BBP)—as well as the number of services in these two categories increased in 2019, after amendments were made to Decision 318-N.
In January 2020, then-Health Minister Arsen Torosyan stated during a press conference that a number of medical services with the latest technologies had already become available for free to those in a vulnerable socio-economic situation. Examples of those services include surgical and radiotherapy treatments for cancer patients, and treatment for stroke patients within the framework of the BBP provided by the state, as well as expansions to coverage of emergency cardiac surgeries. This list also included full coverage for treatment of all children under the age of 18 in hospitals.
However, in September 2021, the media started raising the alarm that 1.3 million people who were to receive treatment under the BBP were facing a problem: the budget for carrying out those BBP treatments had run out.
The Human Rights Ombudsman also made an announcement on Facebook regarding this issue, stating that the problem was systemic. "To avoid such situations in the future, it's necessary for the state to take additional steps to genuinely guarantee an individual's constitutional right to health care," he stated.
Transitioning to a Universal Insurance System
In 2019, the government began the work to introduce a Universal Health Insurance (UHI) system. In November 2021, the draft decision to give procedural approval to the UHI system was published on the e-draft portal for public comment. This draft has been one of the most active on the site; more than 11,000 people (56%) have voted against it and more than 9,000 (44%) indicated they were in favor.
According to the draft, in order to introduce this system, a Law on Universal Health Insurance has to be passed. This law will regulate who can be defined as an insured person and a beneficiary, the terms and conditions of creating a UHI foundation and its activities. Meanwhile, amendments to other laws are also foreseen, the most important of which is the Tax Code. This latter amendment will define the insurance premium for the UHI as a type of tax (health tax), as well as payment procedures for its rates, and other issues.
The draft also states that expenses required for insurance coverage will be compensated by two sources: general state budget revenues and a health tax. The health tax will be paid by employees and the self-employed.
In the Justification section of the draft, it is stated that, according to 2018 data, funding for health care (1.4% of the GDP) is at least four times lower than the rate in other developing countries. "Due to financial reasons, 20.1% of the population does not visit a primary health care doctor," it states. "More than 25% of consumer spending for around 9% of the population is spent on health care expenses. Because of this, 6% of the latter become poor, which is the highest indicator in the region."
According to the draft's Justification section, an analysis of the country's macroeconomic indicators shows that the health care sector is not one of the primary sectors of the economy. The implementation of this insurance system is supposed to "guarantee access to basic medical care and services and financial protection for the population, reduce the alarming expenses for medical care and services, and reduce the number of people becoming poor because of these expenses."
According to Samvel Kharazyan, a financial expert at the Ministry of Health, the draft is currently being reviewed, international experience is being researched and meetings are taking place with stakeholders: NGOs, insurance companies, labor unions and others. At the same time, calculations are being made regarding the system's funding and tax issues. Kharazyan stated that macroeconomic modeling is being carried out, based on which several changes have been made.
"For example, whereas previously the insurance premium was going to be collected from employees only, now it is being suggested that employers also take part," explains Kharazyan.
According to him, the service packages to be offered are also being revised; not only have new services been added, but there are changes to the number of services provided.
They foresee implementing this insurance system in 2024; with the actual insurance rates to be clarified later in the process. It should be noted that, when the program was being discussed in 2019, it foresaw a 2-6% income tax for mandatory health insurance.
Health Tax: Is Society Ready to Pay?
Varduhi Petrosyan, Dean of the Turpanjian School of Public Health at the American University of Armenia (AUA), stated that, before the 2020 Artsakh War, a survey was conducted by AUA's Zvart Avedisian Onanian Center for Health Services Research and Development (CHSR) in collaboration with the Ministry of Health. Its main aim was to evaluate the willingness to pay for universal health coverage among the general population in Armenia. 61% of those asked were in favor of universal health insurance and 73% were willing to pay a 2-6% tax from their income to use health insurance. Meanwhile, 9% said they were not willing to pay and 13% said they found it difficult to say if they were willing or not.
According to Petrosyan, it's important to take into account how representative the opinions expressed in the survey were, and if they could be considered public opinion.
"There were certain complaints from groups who receive high salaries and weren't worried about paying for medical services for any member of their families," explains Petrosyan. "However, we have to look at the opinion of the whole population. This system [UHI] considers medical services as a right and not as a privilege. If this system also encourages social justice and solidarity within society, then it will contribute to a healthy society. Social solidarity means that those who are healthy and have higher salaries share health and financial risks with those that are ill and have a lower income. A healthy population means a more productive population, and this in turn means a more healthy economy and economic growth."
According to the World Health Organization (WHO), a population is considered financially protected from health risks if up to 20% of overall health care expenses are paid by citizens out-of-pocket. As was mentioned above, that number in Armenia is around 85%.
"This means that people are becoming poor or dying due to illness because they can't pay for a service," says Petrosyan. "This means that one of the important aims of the health system is to reduce the amount being paid out-of-pocket."
According to Petrosyan, an example of a successful international experience is the Taiwanese system. In the early 1990s, Taiwan had several systems in place (insurance, social packages, etc.), which did not ensure the right to medical services for everyone. In 1995, a new system was put in place which today provides a wide array of health care service packages to all citizens. This included even dental, ophthalmological and other expensive services.
"The package is quite affordable because the administrative costs are also kept to a minimum," explains Petrosyan. "It has electronic health care, which pays a lot of attention to quality. Every person can access medical information through their phone, and receive reminders about certain appointments or services."
The Taiwanese example is helpful from the point of view of the system's financial sources. Petrosyan states that, in order to fill the financial deficit within the system, a portion of the wealth tax was directed toward it. "For example, additional taxes were directed to the health sector from the income of those that had large properties that they rented out, or from those who worked for large financial corporations and received not only salaries but large bonuses as well," explains Petrosyan.
Waiting for Months to See a Doctor: Examples from International Experience
During public discussions on the draft, Anahit Gogyan, one of the participants, spoke against implementing this system by bringing the Polish experience as an example. "There, they tax a large sum from your income for health insurance, but you have to wait several months until you can get an appointment with a doctor," says Gogyan. "For example, in February I had a sore throat. I got an appointment with an ENT (ear, nose and throat) doctor, but they could only give me one in May… The university provides their employees with additional paid insurance, with which you don't have to wait so long. There are centers where services are not free. Many go to paid services, but the insurance payments are deducted from their salaries without [being able to opt out]."
Similar examples include Canada and several European countries, where similar insurance systems are implemented and are considered somewhat efficient. The issue of waiting for months to visit a doctor is one of the main arguments brought against implementing this system. Samvel Kharazyan, however, states that all issues can be solved. "It depends on how you carry out the planning and design of that system," he explains. "That's why it is stated in that same draft that certain issues have to be solved before the system is implemented. For example, the development of primary health care, the implementation of certain quality systems for the same medical care, improvement of information systems, etc."
He also stated that it's always possible that issues will arise during the beginning stage of the insurance system, as well as in later stages. In these cases, successful international experiences can be helpful and partially applicable, if those countries have the same population, human and financial resources, and economic indicators.
According to Varduhi Petrosyan, comments regarding long waits to see a doctor are taken out of context: people point out long queues but they don't observe how a certain system is working, what percentage of the population is covered, which services are included or how much of the expenses is covered by the citizens. She mentions the often-discussed Canadian example:
"The insurance system in Canada covers 100% of its population and includes services that keep them healthy," explains Petrosyan. "Only certain tests and services require long wait times. And there is no system in any country that does not have problems. All countries have problems. That is why the health care system is constantly being reformed."
Why Mandatory?
Varduhi Petrosyan breaks down why the insurance premiums can't be optional: "It has been scientifically proven that the rules of the market don't work in the health sector for one simple reason: an asymmetry of information. It is very expensive to fix that asymmetry. For example, when a person wants to buy a car or bread, what's necessary for that purchase and how much it will cost is clear and understandable to them. But when it comes to health services, that person does not know what illness they have, if the diagnosis is correct, if the proposed treatment and medicine are necessary. They can't make a rational decision because their decisions to use that service or not depends on the health care professional. This means that, in order for the everyday citizen to understand if they need that service or not, they need a second opinion which is quite expensive. Or they need a protective organization, for example a mandatory health insurance foundation."
On the other hand, if health insurance is not mandatory, only those with medical conditions will buy it. And if only these people are taking advantage of the health insurance system, then insurance premiums become very expensive and not accessible to many. Meanwhile, private insurance companies avoid insuring those who are already sick or elderly. "This is why it is necessary for it to be mandatory," says Petrosyan. "If it's not mandatory, then the most vulnerable segments of the population will remain outside the system and can die because they can't afford health care services."
The Role of Insurance Companies
When the draft was put to public discussion in 2019, it stated that with the implementation of the UHI, the principles existing within the BBP would be fundamentally revised and strategic procurement functions will be implemented through the UHI foundation which will be created for that purpose by the government. According to the draft, the foundation will have a board of directors, which will approve all main decisions. The director of this board will be officially appointed by the Ministry of Health.
Arevshat Meliksetyan, director of Ingo Armenia, one of Armenia's health insurance companies, says that this proposed insurance system does not contain within it the basic principles of an insurance system and is simply an alternative version of the existing BBP system.
He explains that only two sides are presented in the proposed insurance system: one side is the citizens who are provided with services, and the other side is the state which organizes the way the system works.
"In the case of insurance, there's always a third party," says Meliksetyan. "The third party has to have its own interests, but also has to be independent and an expert. Currently, the insurance company is carrying out the function of an independent expert. Its whole purpose is to organize how it works in a way so citizens receive high quality treatment at the most affordable price possible. It tries to regulate all financial avenues with the state and guarantees for itself the maximum benefit possible."
He adds that, through transparent management and oversight, concerns regarding an insurance company making excessively large profits can be addressed. For example, the state fixes the rate of how much profit an insurance company can gain, and if this level is exceeded, then it can demand that new services be included in that package or the money be returned. However, if the third party is left out of the system, then, according to Meliksetyan, it remains exposed to corruption risks.
The Ministry of Health's financial expert Samvel Kharazyan states that, in several countries where there are health insurance systems, health insurance companies "act as the administrator." This means they offer service packages that are not included in the main service packages. "This model is also included in the draft," he says.
Expectations from Health Care Accessible to All
Overall impressions of universal health insurance are positive. Everyday citizens and employers usually state that they are willing to pay a tax, provided they receive adequate and high-quality services in return.
General Director of the Euroterm company Vahe Ghazaryan says that he has a positive opinion about introducing this insurance system. "A lot depends on what kind of economic situation we're going to be in in 2024," he explains. "Of course, it would be great if everything turns out so well that this would be logical for everybody and won't be considered a burden." He also states, however, that there are risks to successfully introducing and implementing this system. He believes there will be personnel and organizational problems in almost all institutions, including the Health Ministry.
If the process moves forward smoothly and resources are implemented appropriately, in the coming several years Armenia will have a universal health insurance system. The vision is to guarantee the right to health for all, including socially vulnerable groups, so that patients won't have to choose between death and poverty.
Public Health
Magazine Issue N13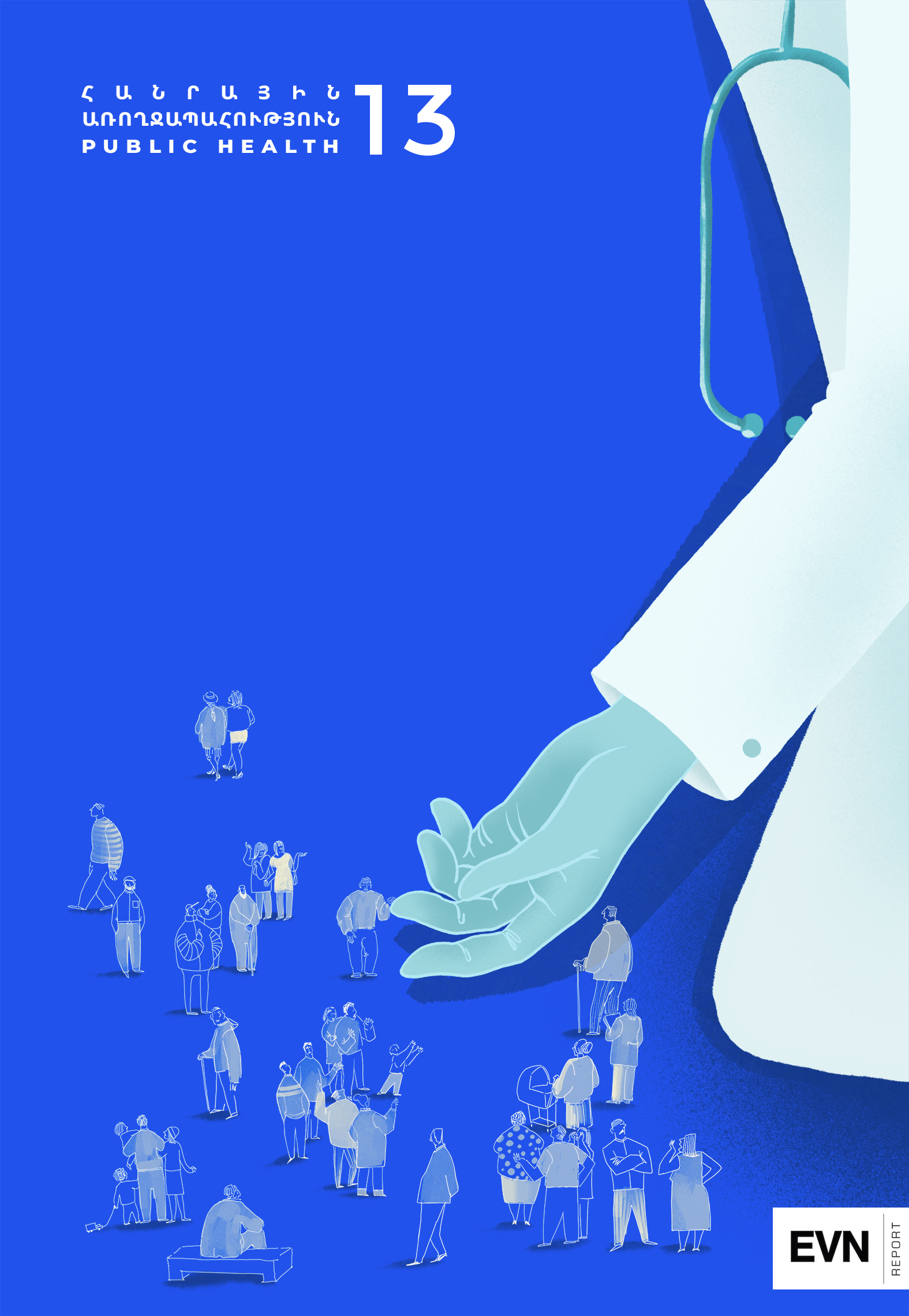 Armenia's healthcare system, for the last three decades, has suffered from an absence of vision, lack of strategic planning, poor quality and widespread corruption and nepotism. The country's healthcare system, broadly speaking, is inefficient, relatively ineffective, and for these reasons has produced a less healthy population. In the wake of the COVID-19 pandemic and the 2020 Artsakh War, now more than ever, systemic reform in the healthcare sector must be a priority.