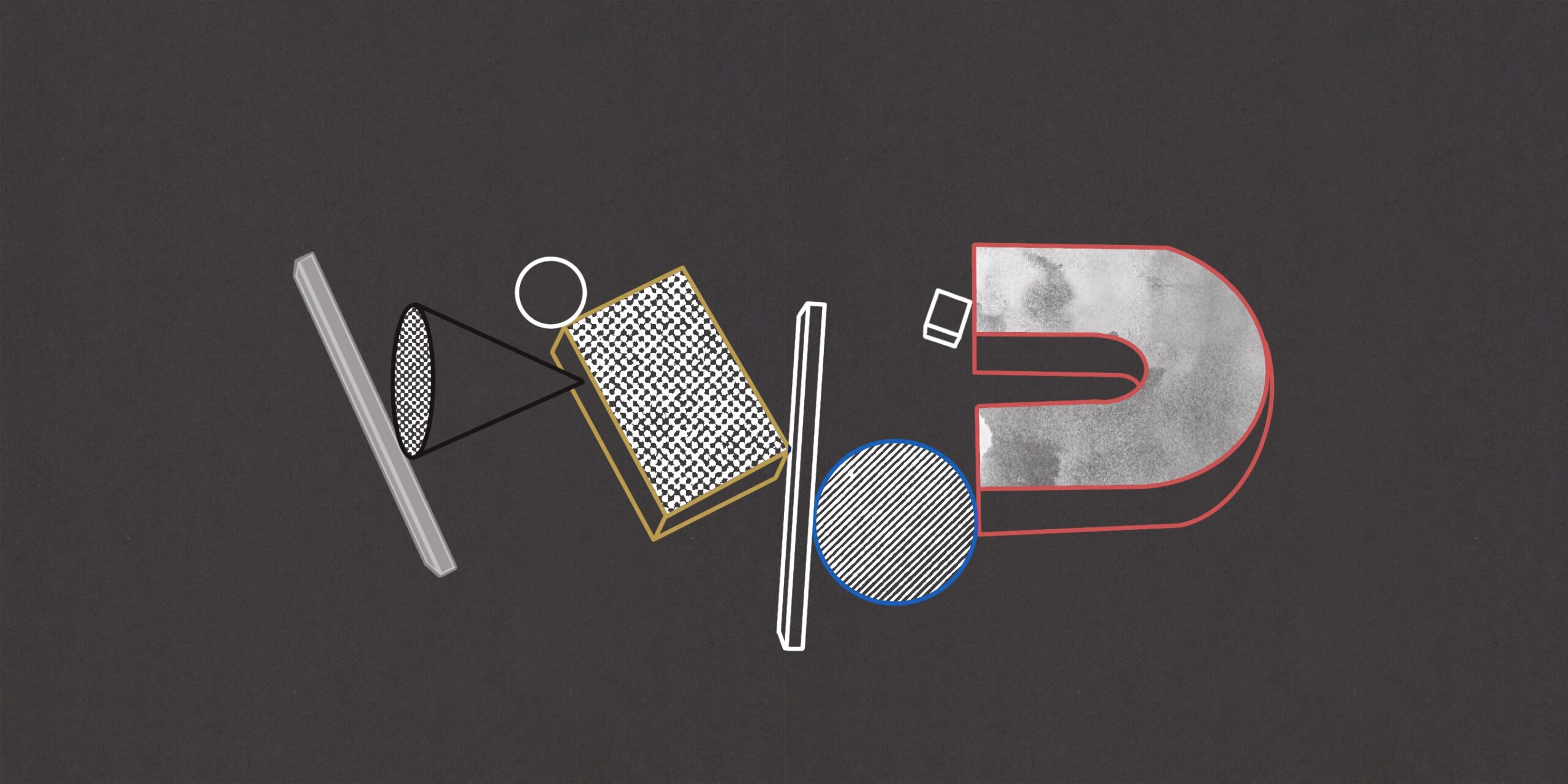 The overall sense of insecurity persists for the 120,000-strong population of Artsakh. While residents have been trying to return to a sense of normalcy following the 2020 war, as the displaced have returned and housing construction continues, Artsakh faces periods of heightened tensions. Azerbaijan continues its policy of harassment and terror of a population it supposedly considers to be its citizens.
The past year saw three major periods of tensions in Artsakh. First, in March, Azerbaijani forces invaded the village of Parukh and took positions in the nearby height called Karaglukh and simultaneously cut off Artsakh's natural gas supply on two occasions. They later withdrew from Parukh, but remained in their positions on Karaglukh, in violation of the November 2020 trilateral statement. Secondly, in August, the residents of the village of Aghavno and the town of Berdzor (Lachin) were evacuated when the new route of the Lachin Corridor was completed by Azerbaijan. In the same month, Azerbaijan carried out major drone strikes on Armenian military positions. And finally Azerbaijan has effectively blockaded Artsakh since December 12. These are covered in detail below. 
2022 began in Artsakh with occasional reports of ceasefire violations and various types of attacks by Azerbaijani forces against civilians and civilian infrastructure. The first reports came on January 10, followed by another on February 5. Azerbaijan attacked two villages on February 11 and targeted farmers and wounded a soldier on February 15. Farmers and civilians were again targeted on February 16 and 18.
Besides the Azerbaijani attacks, several major events occurred in Artsakh in 2022 worth mentioning.
In February, Artsakh's parliament unanimously adopted a bill on occupied territories, which declared all territories captured by or ceded to Azerbaijan in the 2020 war as occupied. These include the seven regions of Azerbaijan captured by Armenian forces during the First Nagorno-Karabakh War. This was controversial, because as some analysts noted, the international community does not consider these areas as disputed or part of the entity known as Nagorno-Karabakh. Instead, it would have been wise to declare territories of the former Nagorno-Karabakh Autonomous Oblast (NKAO), including the city of Shushi and the entire district of Hadrut as occupied.
On April 13, Armenia's Prime Minister Nikol Pashinyan made a controversial speech in parliament, which caused much debate in Armenia and Artsakh. "Today the international community tells us again 'Lower your benchmark on the status of Nagorno Karabakh a little and ensure greater international consolidation around Armenia and Artsakh,'" he stated. In response, Artsakh's parliament released a statement calling on Armenia to "abandon the current catastrophic position" and reaffirming their right to self-determination, which cannot be curtailed "under the pretext of 'peace.'"
In July, Armenia's Security Council secretary Armen Grigoryan stated that servicemen of Armenia's Armed Forces will no longer be deployed in Artsakh. "Due to the war, a number of units of the Armed Forces of Armenia entered NK to help the [Artsakh] Defense Army. After the establishment of the ceasefire they are returning to the Republic of Armenia. This process is nearing completion and will end in September," he told the state-run Armenpress agency. "But according to information received from NK authorities the conscripts of Nagorno-Karabakh will continue serving in the Defense Army just like before," he added. 
Despite this, Azerbaijan continued to portray the Artsakh Defense Army as "illegal armed units" that need to be disarmed or withdrawn from "its territory". Azerbaijan has also aggressively opposed the term "Nagorno-Karabakh", which it insists does not exist.
On October 30, the day before a trilateral meeting of Pashinyan, Putin, and Aliyev took place in Sochi, a large rally took place in Stepanakert, Artsakh's capital. On the same day, Artsakh's parliament adopted a statement rejecting an Armenia-Azerbaijan peace treaty that would recognize Artsakh as a part of Azerbaijan.
And lastly, on November 4 Ruben Vardanyan, a Russian-based businessman with an estimated net worth of $1.3 billion, was appointed Artsakh's State Minister with wide-ranging powers. He had announced about moving to Artsakh and renouncing his Russian citizenship on September 1. Putin granted his request on December 22. 
Azerbaijan's foreign ministry stated that Vardanyan is "a criminal businessman, will not be allowed to loot Azerbaijan's natural resources, and cause serious damage to the environment." On December 23, Azerbaijan's Foreign Minister Jeyhun Bayramov demanded Vardanyan to leave Artsakh. "His activities are of a criminal and adventurous nature. We believe that this should be put to an end. And the sooner this person leaves this region, the better it will be for everyone, first of all, the local population suffers from this," he said, calling Vardanyan "an alien element" to the region. 
In its turn, Russia has distanced itself from Vardanyan. "He has nothing to do with the Russian Federation, and our authorities have nothing to do with him. At his request, a Decree of the President of Russia was recently signed and he is no longer a Russian citizen. We do not have any cases related to his decision to go to Karabakh and start participating in political life there, and we are not going to have any," Foreign Minister Sergey Lavrov said after a meeting with his Azerbaijani counterpart.
Gas Supply Cut-off and Incursion Into Parukh and Karaglukh
In late February, Azerbaijan began harassing residents of Khramort, in the district of Askeran, by calling on them — through loudspeakers — not to engage in "illegal" activities and to leave Azerbaijani territory. They threatened to use force and said they would not be responsible for the outcome if residents did not abide. It stopped when Russian peacekeepers intervened on February 27.
Azerbaijan began escalating its attacks in the Khramort area beginning on March 6. Azerbaijani forces fired at the village cemetery the next day. The village was shelled with mortars on March 8. Azerbaijan intensified its attacks on Khramort on March 10 and one civilian was wounded. It led to the deployment of Russian peacekeepers in the area. It did not stop Azerbaijani attacks on Khramort and the two nearby villages of Khnapat and Parukh on March 11 and 12. Azerbaijan attacked Artsakh from other directions as well. Khnushinak and Karmir Shuka in Martuni and Nakhijevanik in Askeran came under fire on March 9-10.
Simultaneously, Azerbaijan cut off Artsakh's natural gas supply. On March 8, a section of the Armenia-Artsakh pipeline was damaged near an Azerbaijani military position. For eight days, Azerbaijan prevented repair works on the section. It left 80% of Artsakh's population, who use gas to heat their homes, with no gas and gas stations all over Artsakh were closed. On March 16, through the mediation of Armenia and the Russian peacekeepers, Azerbaijan began repairs on the damaged section, which is located on land controlled by it. The repairs were completed on March 18 and gas supply to end-users resumed on March 19. Just two days later, on March 21, gas supply to Artsakh was once again cut off. Artsakh authorities said that during repair works, Azerbaijan had installed a valve on the pipeline giving it effective control. Supply was restored a week later, on March 28.
The first major escalation of the year came on March 24, when Azerbaijani forces launched an incursion into Artsakh from the direction of Aghdam. They quickly captured the small village of Parukh and took positions on the nearby height of Karaglukh. Parukh's residents fled, while women and children had been evacuated from nearby Khramort on March 15. On March 25, Azerbaijani forces deployed Turkish Bayraktar TB2 drones against Artsakh forces, killing three and wounding 15 servicemen. More fighting was reported on March 26. Azerbaijani forces withdrew from Parukh on March 28 and the village came under the control of Russian peacekeepers. Artsakh authorities said Azerbaijan remained on one section of the Karaglukh height, while Armenian forces retained control over most of it.
Media reports suggested that the Azerbaijani incursion or advance into Artsakh was caused by Russian inaction. Reportedly, there was an agreement to replace Armenian forces in Parukh and Karaglukh with Russian peacekeepers to help ease the tense situation created by Azerbaijan earlier in March. Pashinyan said Azerbaijan sought to "complete its policy of ethnic cleansing in Artsakh." He confirmed the reports in a March 31 speech. "I must inform that Parukh's crisis, in fact, arose as a result of violating the agreements. In order to alleviate the tense situation in the region, an agreement had been reached to simultaneously remove a number of positions from the Parukh-Khramort section, and this agreement was to be guaranteed by the Russian peacekeeping contingent. Several Armenian positions were withdrawn, Russian peacekeepers were deployed in the area, but the Azerbaijanis invaded the area of responsibility of the peacekeepers in front of their eyes," he stated. He also called for an investigation into the possible inaction of Russian peacekeepers.
The entire debacle of Parukh and the preceding escalation of attacks in that direction was seen by some within the context of perceived failure of Russia to quickly topple the Ukrainian government in Kyiv. In other words, Azerbaijan used Russia's distraction in Ukraine to advance into strategic heights that could be vital for their prospective attack on Artsakh in the future.
On March 25, Artsakh's Security Council appealed to Russian President Vladimir Putin to increase the Russian peacekeeping contingent in Nagorno-Karabakh and also accordingly increase their weapons arsenal, stating that since its deployment in Artsakh the Russian peacekeeping forces have for the most part fulfilled their mission. Three days later, on March 28, Putin's press secretary Dmitry Peskov said that Russia's Defense Ministry will make a decision on increasing the peacekeeping forces in Artsakh. No action was taken, at least publicly, to investigate the Parukh incident.
Handing Over Aghavno
The trilateral statement of November 2020 stipulates that a new route along the Lachin Corridor shall be determined within the upcoming three years [i.e. by November 2023], ensuring communication between Nagorno-Karabakh and Armenia, with subsequent redeployment of a Russian peacekeeping contingent to protect this route.
Satellite images show that Azerbaijan began construction of the new route of the Lachin Corridor in the fall of 2021, but it did not take off until the spring of 2022. In January a photo of the new bridge under construction by Azerbaijan on the Hagari River was posted online. Azerbaijan officials stated in February that the new road will be ready by July. 
In his June 27 press conference, Pashinyan stated that construction had not started on the Armenian side as the route was not finalized between the sides. He also said, for the first time, that all territories outside the new route will be handed over to Azerbaijan, including the town of Berdzor (Lachin) and the village of Aghavno. A few days later, on June 30, Artsakh's President Arayik Harutyunyan said that Berdzor (Lachin) was certainly to be ceded to Azerbaijan, but insisted that talks are underway for the status of Aghavno, a village of almost 180 residents. On August 5, Artsakh's Minister of Territorial Administration, Hayk Khanumyan, told Aghavno residents that they had to vacate the village by August 25, when Russian peacekeepers were to be replaced with Azerbaijani forces. They entered Lachon on August 26 and President Aliyev ceremonially raised the Azerbaijani flag in Lachin on September 21.
Around the same time, on August 3, Azerbaijan attacked Artsakh Defense Army positions, using grenade launchers, mortars, and UAVs. Two servicemen were reported killed and 19 wounded. Azerbaijan continued to keep the situation tense in the following days by occasional ceasefire violations.
The old route of the Lachin Corridor continued to be used until August 30, several days after the handover of Berdzor (Lachin) and Aghavno. The new route became operational on that day. Since then, instead of going through Berdzor and Aghavno, the new route now passes through a temporary road along the Hagari river, then on the new highway, built by Azerbaijan, through the villages of Hin Shen and Mets Shen. A new road through the village of Kornidzor on Armenian territory will connect to the new route when completed. Armenian authorities say this section will be completed by May.
Blockade of the Lachin Corridor
In a November 8 speech in Shushi, Azerbaijani President Ilham Aliyev linked the Lachin Corridor to what Azerbaijan and Turkey call the "Zangezur Corridor", an extraterritorial road through the sovereign territory of Armenia they demand. "For two years, we have not been interfering with the cars moving from Armenia to Karabakh and in the opposite direction along the Lachin road. We have taken on this commitment, we are honoring it, and there is free movement. Armenia has also undertaken to have a road connection between the western regions of Azerbaijan and the Nakhchivan Autonomous Republic," he insisted.
In his speech on November 10, Pashinyan argued that Aliyev "is trying to create grounds, invented grounds for closing the Lachin Corridor, surrounding the Nagorno-Karabakh Armenians and subjecting them to genocide and expatriation under the pretext of Armenia not fulfilling its obligations," he stated.
Azerbaijan's MFA responded, saying that Azerbaijan "guarantees only the safety of the movement of citizens, vehicles and cargo in both directions along the Lachin road, and the use of the road for military purposes is unacceptable." In the following weeks, Azerbaijan began claiming that the Lachin Corridor is used for "illegal purposes." Foreign Minister Jeyhun Bayramov said on November 24 that "These actions must be stopped." The Azerbaijani MFA also claimed that Armenia has "not fully withdrawn its forces from the territory of Azerbaijan" and "abuses the Lachin road for its illegal military activities."
Baku began to take action by creating obstacles on the Lachin Corridor in early December. On December 3, a group of self-declared Azerbaijani environmental activists, in reality officials, blockaded the Goris-Stepanakert highway near Shushi. It lasted only about three hours. They moved to inspect vehicles traveling through the Corridor. They ended the blockade as a result of talks. On December 5, Artsakh authorities refuted reports that an Azerbaijani customs point would be installed on the Lachin Corridor. 
At the same time, two incidents occurred in the region of Martakert. The first incident was reported on December 4. An Azerbaijani convoy of several trucks and one passenger vehicle, passing through Martakert with Russian peacekeepers, stopped near the village of Getavan. Azerbaijanis reportedly harassed and attacked local Armenian youth. Artsakh authorities said Azerbaijani security officers were in the passenger vehicle, while the route, supervised by Russian peacekeepers, should be used only for humanitarian purposes. A week later, on December 10, the second incident occurred in Martakert. A group of Azerbaijanis were given permission by the Russian peacekeepers to visit and observe the mines of Drmbon and Kashen without the prior knowledge of local authorities or the company operating the mines. Local residents and workers prevented the Azerbaijani group from approaching the mine. Artsakh authorities held talks with the group and the visit was cut short. Interestingly, a mining license for Kashen, called Demirli in Azerbaijan, was given to Anglo Asian Mining by Azerbaijan on July 5 despite the fact that it is located in Nagorno-Karabakh proper and not effectively controlled by Azerbaijan.
It was after these incidents that on the morning of December 12, a group of supposed environmental activists, in reality government-affiliated individuals, blocked the Lachin Corridor, and consequently all of Artsakh from Armenia and the outside world. Simultaneously, the supply of natural gas was again cut off on December 13, but it was restored three days later.
The West, including the EU, the Council of Europe, the United States, France, Britain, Germany, and even NATO, have called for the reopening of the corridor. Turkey has, naturally, lended diplomatic support to Azerbaijan.
Russia, which controls the corridor per the trilateral statement, is more ambivalent on the issue. In their first public statement, the Russian Defense Ministry said on December 13 that the peacekeeping command is negotiating with the Azerbaijani side to restore transportation through the corridor. Days later the Foreign Ministry spokesperson said the blockade is caused by disagreements between the parties on the development of ore deposits. On December 17, the Russian MoD stated that they are in talks with the parties and are now waiting for reactions of the sides to unspecified proposals. 
On December 20, at a discussion at the UN Security Council, the Russian representative reiterated the MFA's earlier statement that the blockade resulted from disagreements on the development of ore deposits. She noted that both sides undertook commitments that must be strictly observed, including the obligation to ensure civilians do not face difficulties, and said that her country expects that a full transport corridor will be restored "in the very near future". She insisted that the Corridor has been partially opened to traffic and parameters have been agreed upon regarding Azerbaijan's visits to ore deposits in Nagorno-Karabakh. These statements were criticized both by Artsakh and Armenian officials. Artak Beglaryan, adviser to the president of Artsakh, said it does not reflect reality, while Armenia's parliament speaker Alen Simonyan said it shows that Russia is either unable or unwilling to make a more targeted call regarding the situation.
On December 23, the Foreign Ministers of Russia and Azerbaijan met in Moscow without their Armenian counterpart, who declined to attend the trilateral meeting and called for it to be rescheduled. Russia's Foreign Minister Sergei Lavrov said that Russia is "in favor of establishing a full-fledged transport link as soon as possible and resolving disagreements on the development of ore deposits in the region." In response to Pashinyan's earlier statement that Russian peacekeepers are not fulfilling their obligations, Lavrov insisted the opposite, but said the "situation on the ground is not easy."
Azerbaijan, which has obliged to "guarantee safe movement of citizens, vehicles and cargo in both directions along the Lachin Corridor" per the trilateral statement, falsely insists that the road is not closed. At the UNSC discussion, the Azerbaijani representative said that neither the government nor the "activists" have blocked the road. At the meeting with Lavrov, Azerbaijani Foreign Minister Jeyhun Bayramov again outright denied that Azerbaijan is blocking the Lachin Corridor. He claimed that ambulances, vehicles of the International Committee of the Red Cross, and peacekeeping convoys "move freely in both directions." He further claimed that the Armenian side is hyping up what he called the blockade narrative in order to "create the appearance of a crisis."
Two years after the 44-day war, Artsakh Armenians continued to endure hardship throughout 2022. Under a total blockade, Artsakh now faces a real possibility of a humanitarian crisis. Azerbaijan's long-term strategy of ethnically cleansing Nagorno-Karabakh has entered a dangerous stage with a distracted Russia embroiled in a disastrous war in Ukraine and a weak Armenia trying to survive in this heightened era of uncertainty.     

The security situation in Armenia and Artsakh in 2022 remains perilous. More than two years after the end of the 2020 Artsakh War, Azerbaijan continues to intensify tensions and implement hybrid warfare tactics starting with the attack on the village of Parukh in Nagorno-Karabakh to the wide-scale incursion into Armenia's sovereign territory that left 224 servicemen dead to the total blockade of Artsakh.
Despite the serious challenges in 2022, Armenia, not having deterrence capabilities, sought to diplomatize its security against the backdrop of its failed security architecture and Artsakh struggled to return to some sense of normalcy. However, as the Armenian nation closes the year, Azerbaijani soldiers remain on sovereign Armenian territory, a humanitarian catastrophe is looming for the 120,000 Armenians of Artsakh, and Baku's long-term strategy of ethnically cleansing Nagorno-Karabakh is entering a dangerous phase.
In this last magazine issue for the year entitled "Reflection", we present articles that look back on 2022, from issues of security, to adopted laws to the major events that took place in Armenia's tech sector.

Against the backdrop of its failed security architecture and Azerbaijan's ongoing hybrid warfare tactics over the past year, Armenia endeavored to "diplomatize" its security by engaging in active diplomacy.
Read more