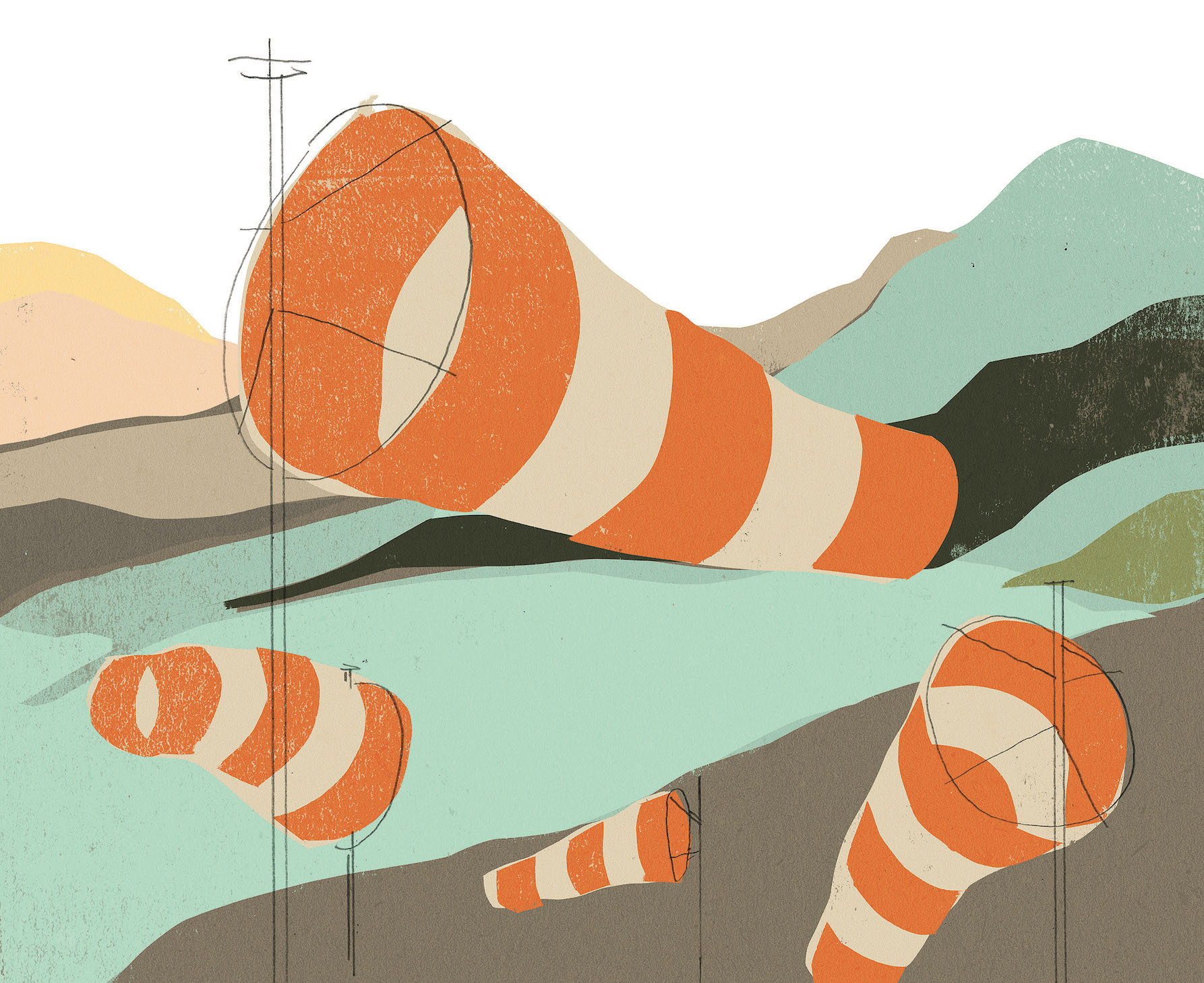 Illustration by Vahram Muradyan for "374".
The 20th century witnessed unprecedented technological and industrial leaps for several forward-thinking nations, resulting in significant advancements in the wellbeing of their economies and societies. Israel, Taiwan and Singapore are all examples of countries that have overcome immense challenges to establish themselves as modern powerhouses in areas such as software development, electronics manufacturing, and biotechnology. This progress did not materialize by accident, but instead was the product of deliberate public-private efforts aimed at fostering innovation, entrepreneurship, and growth in strategic areas within the global economy.
If Armenia is to develop a competitive and secure economy, it must follow the example of successful nations and take accountability for identifying and investing in domestic capacities instrumental to the global value chain. Existing best practices can provide guidance in this endeavor, but copy and pasting them won't cut it — success is contingent on finding development strategies tailored to national context. While research and development efforts were once sustained by the Soviet Union, the now-independent nation should circumvent capacity constraints by developing relationships with leading innovation centers abroad. Armenia can not afford to act alone, and engaging key leaders in the diaspora could be instrumental in this effort.
Although Armenia has been recognized for its potential in high-tech development, consensus and collaboration between all stakeholders across the innovation ecosystem — from high-level political and bureaucratic buy-in, private sector investment, and academic research alignment — will determine whether it is realized. This article advocates for prioritizing investing in three, relatively non-capital-intensive areas where Armenia can build on existing foundations for success: deep learning and artificial intelligence, robotics and autonomy research, and computational biology. 
Inertia is not an option — it is time for the state to start acting in favor of its future.  
Deep Learning and Artificial Intelligence
Armenia's capacity for deep learning and artificial intelligence development is steadily growing as more startups, academic institutions, and policymakers recognize the potential of supporting the sector. Picsart, Krisp, SuperAnnotate and several other companies drive this momentum with breakthrough applications in key research areas such as noise suppression, computer vision, and natural language processing. Such activity has inspired rhetoric hyping the country's potential to become a significant global player in the market, which is projected to expand at a compound annual growth rate (CAGR) of just under 40% from 2022 to 2030. Given the increasing instrumentality of AI in determining nations' geopolitical standing, ensuring researchers have access to the resources they need must be treated as a matter of not only economic competitiveness, but national security.
Without downplaying the progress achieved in recent years, it is important to qualify that Armenia is not in a position to compete with major AI hubs. Efforts should instead aim to align and integrate activity with existing leaders, creating a research and development cluster that leverages the collective expertise of the ecosystem. To meet the opportunities and demands presented by the ongoing large-compute Generative AI revolution, strengthening research capacities is contingent on investing in high-performance computing infrastructure necessary to process high volumes of data and train complex models.
Armen Aghajanyan, principal scientist of AI research at Meta, is helping address these requirements by guiding the development of an AI institute in Armenia. Leveraging his extensive experience working with one of the world's most powerful compute clusters, the project will be based on the non-profit machine learning lab YerevaNN. Through investing in a GPU-based supercomputer accessible to academics, companies, and startups, the initiative aims to facilitate both research and commercial developments more quickly and efficiently in verticals like healthcare, biochemistry, security, and finance—promoting the transfer of knowledge and technology between academia and industry. Built on global partnerships, the project offers Armenia a competitive advantage in developing and implementing machine learning applications across existing and emerging industries. 
Robotics and Autonomy Research
One sector closely tied to developments in ML/AI is robotics and autonomy research, which involves developing intelligent machines that can perceive, reason, and act without human intervention. This is especially critical for many aerial applications, including the development of unmanned aerial vehicles (UAVs) — drones — that can undertake a variety of tasks without pilots. While the 2020 Artsakh War demonstrated the instrumental role of UAVs in modern warfare, the technology has transformative civil applications as well — such as crop monitoring, aerial intelligence, and delivery services.
A pioneering force for the development of Armenian aerial technology is US-based IntelinAir, an agritech firm that utilizes AI to provide farmers with insights on crop health and management. Co-founder and chief scientist Naira Hovakimyan is a recognized expert in control theory, currently leading the Autonomous Systems Laboratory at the University of Illinois at Urbana-Champaign. Originally from Armenia, Hovakimyan lends her expertise to strengthening the nation's aerial robotics capacity, including through mentoring the Aerial Robotics Laboratory at the National Polytechnic University. As Armenia continues to invest in high-tech fields like robotics, the involvement of Hovakimyan and other experts in the diaspora will play a crucial role in advancing the nation's technological capabilities and status as a regional leader. 
One organization looking to accelerate this process is the Armenian Society of Fellows (ASOF), founded in 2021 to enhance the quality of education and research across all disciplines in Armenia and elevate local academic institutions to global standards. ASOF has stepped in to drive the development of core capacities in the country by coordinating fundraising efforts, spearheading research projects, and building partnerships with international organizations in order to bolster Armenia's R&D capacity. Through its data-driven approach and engagement of the global Armenian academic community, ASOF promises to effectively leverage expertise and resources to support the growth of Armenian research in innovation in critical fields—and at critical junctures in early-career researchers' professional development. 
Computational Biology
The proliferation of big data has catalyzed significant breakthroughs in numerous advanced sectors, including biotechnology. One division of this fast-moving domain is computational biology, an interdisciplinary field where biological systems and processes are studied through the application of algorithms, statistical models, and simulations on large datasets. Though significantly less developed than the two aforementioned industries, several recent initiatives point to Armenia's potential to excel at this intersection between biology and AI. 
At the helm is Biosim, a Yerevan-based company founded by University of Maryland professor Garegin Papoian enabling and accelerating drug discovery through AI, quantum mechanics, and molecular dynamics. Papoian has underscored that failing to invest in this field would exclude Armenia from a trillion dollar industry — and that's just for pharmaceuticals. Other applications include material science, energy, and life science as a whole. Developing a supportive ecosystem that enables the transfer of scientific discoveries into commercial applications, as demonstrated by Biosim's success, can serve as a powerful catalyst for inspiring the next generation of scientists and entrepreneurs, as well as highlight the critical role of fundamental research in driving innovation and growth. Under the leadership of Lilit Nersisyan, the nascent Armenian Bioinformatics Institute is looking to promote educational opportunities in the field, empowering the next generation of researchers. 
Armenia has several powerful partners in the diaspora, including Noubar Afeyan, co-founder and chairman of Moderna and Flagship Pioneering and founding member of the Foundation for Armenian Science and Technology (FAST). Through its ADVANCE program, FAST aims to build domestic research capacity by providing funding to distinguished scientists from around the world to lead local teams in STEM-related projects. By connecting local talent with international expertise, ADVANCE is an especially critical opportunity for catalyzing growth in emerging fields like biotech — and a potential testament to the power of partnership in driving scientific progress.
Next Steps
While conditions for growth exist in all three aforementioned industries, it is important to stress that it is far from inevitable. Successful development is dependent not only on investing in high-value contributions to the global value chain, but also establishing the institutional infrastructure and norms capable of sustaining their long-term progress. Achieving this is complicated, as it requires breaking down institutional silos to consolidate efforts between key stakeholders — government, academia and industry — while leveraging counterparts in the diaspora. The latter is especially crucial, as encouraging the involvement of experts from outside Armenia through competitive compensation schemes could enhance the absorption of current R&D budget allocations into the ecosystem. While each actor possesses unique competencies and motivations, the public sector's role in fostering innovation is to facilitate a culture of collaboration and co-creation, enabling them to align and apply their resources and expertise towards shared objectives. 
The government must demonstrate a clear commitment to not only investing in R&D in strategic industries, but also ensure a supportive regulatory environment that encourages experimentation and risk-taking. One specific action could be dedicating an immediate and sizable investment (amounting to at least $100 million) to establish excellence centers in these key fields, combining critical infrastructure and equipment with cluster hires of the specialists needed to sustain them. These efforts may also help to draw PhD students from neighboring countries such as Russia, Georgia, and Iran looking to work alongside top experts in their field.
Ultimately, there's no one-size-fits-all solution. No matter the path Armenia takes to secure growth in these sectors and others, it must be built on a culture of trust, accountability, and transparency between stakeholders. The determinants for success exist, as well as the motivation. Now it's time to act on it.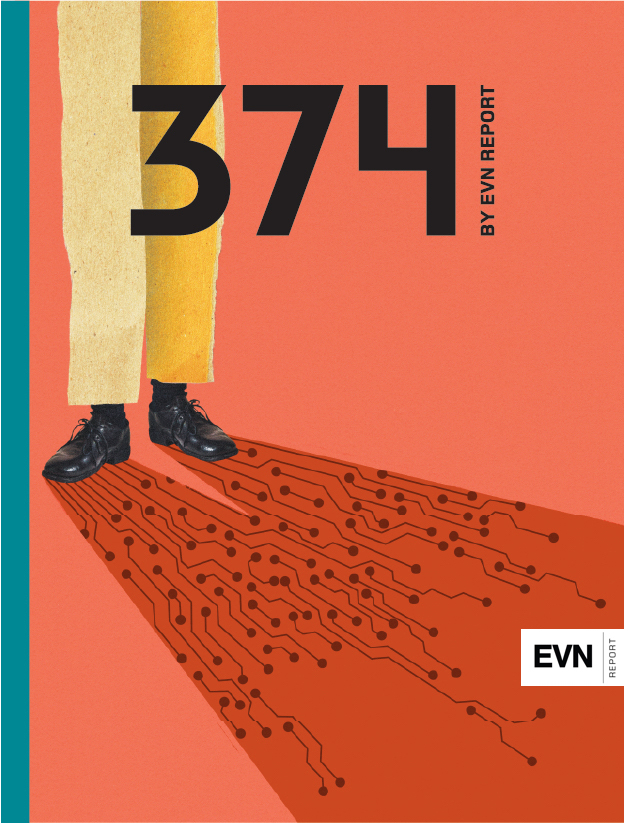 Over the last few years, as Armenia has faced tremendous security challenges, a full-scale war and unprecedented uncertainty, the country's tech ecosystem has at times appeared to be the only corner of the country from which there has been a stream of positive news. Dozens of Armenian start-ups have successfully launched new and innovative products, while attracting substantial investments, including from prominent venture capital funds such as Sequoia, Sierra Ventures and AI Fund.
Motivated by the lack of global awareness and understanding surrounding Armenia's tech sector, EVN Report published "374," the first print tech magazine in Armenia. The inaugural issue sheds light on the fascinating work being carried out by Armenia's most innovative companies across various sectors such as AI, education, blockchain, and biotech. Additionally, we explore the necessary steps to ensure that the recent success witnessed in the industry translates into sustainable and inclusive growth for both the sector and the entire country.
The magazine issue for June features some of the pieces found in "374". We are delighted to feature prominent voices like Nina Achadjian, Armen Orujyan, Raffi Kassarjian, Ashot Arzumanyan, and Hovsep Patvakanyan, who provide valuable insights on these topics.

Since the 2020 Artsakh War, discussions about Armenia-Diaspora collaboration have become more active. Through his own personal experience, scientist Hrant Khachatrian lays out his vision for effective cooperation.
Read more

The tech industry in Armenia has seen tremendous growth in size, success of new start-ups and performance against objective measures. How close is the country to another "inflection point" signaling entry into the next stage and level of growth and success?
Read more