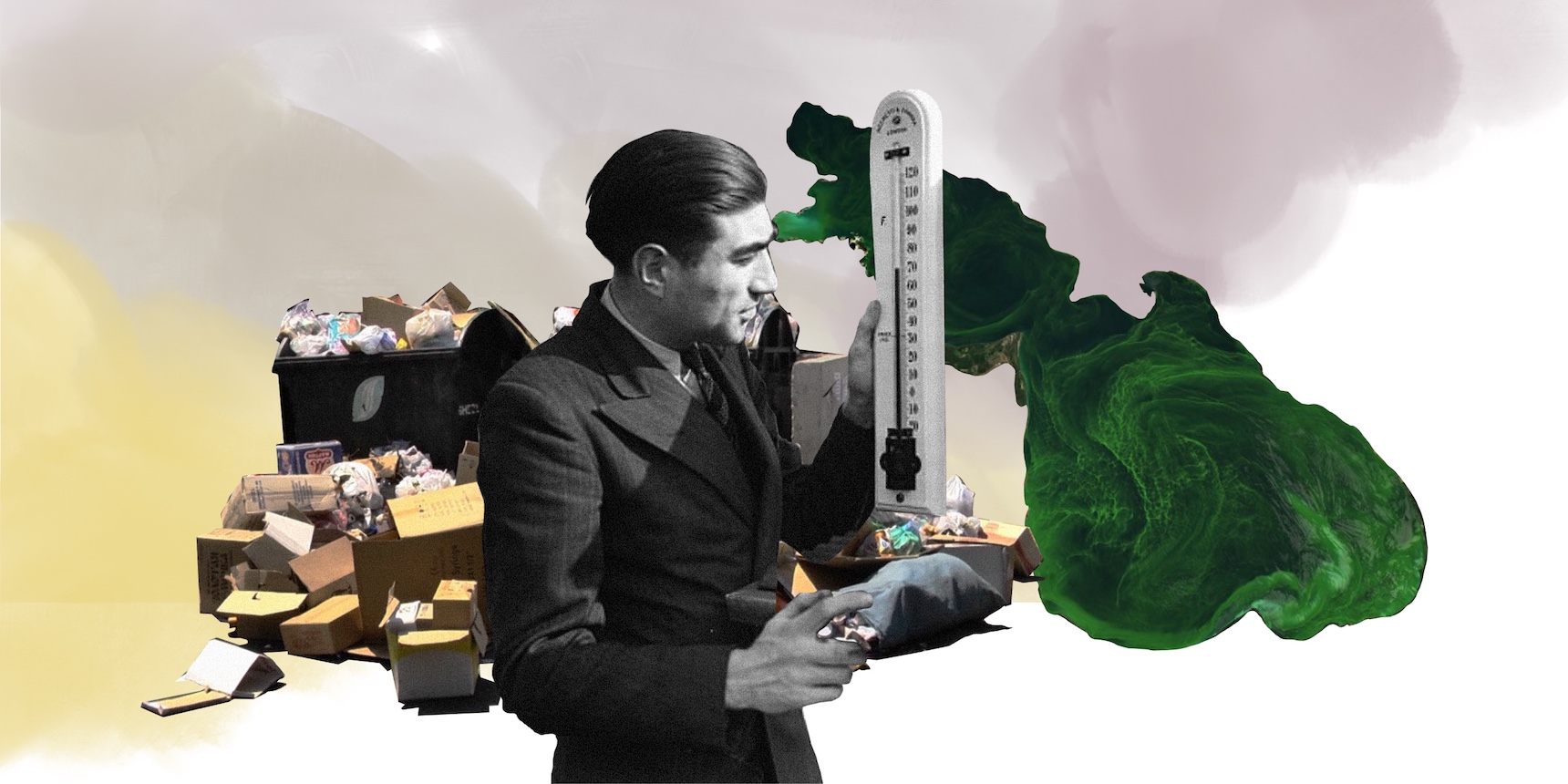 Climate change has become one of the most critical global challenges impacting all aspects of life around the world. Polar ice and glaciers are melting, sea levels are rising. While some regions experience unprecedented precipitation and extreme weather events, others facie heat waves and droughts. Climate change is not a future event, it is already happening and if it is not mitigated, it will cause starvation and mass displacement globally. 
The National Action Program of Adaptation to Climate Change describes Armenia as a country highly vulnerable to climate impacts. According to the EU4Climate, the EU-funded initiative which assists Eastern Partnership countries to fight climate change states, Armenia is increasingly vulnerable to extreme weather events and worsening desertification and land degradation. As a mountainous country with arid climatic conditions, Armenia, a landlocked country with 90% of its territory above sea level, is considered to be highly susceptible to climate change across its entire territory. As Armenia's National Action Program of Adaptation to Climate Change highlights, high frequency and magnitude of hazardous hydrometeorological phenomena (HHP) are characteristic for Armenia, which trigger droughts, landslides, mudslides, forest fires and inflict significant damage to people and the economy.  
In addition to the increase in HHP-related hazards, the annual temperature in Armenia has increased notably, by an average of 1.23 degrees celsius from 1929-2016, while annual precipitation has decreased by an average of 9%. The frequency of warm days and nights has also notably grown while the number of cold days and nights has fallen. In recent years––globally and in Armenia—the frequency and magnitude of natural disasters has also increased. 
Climate projections show that by 2100, temperatures across Armenia will increase by 4.7 degrees and annual precipitation will fall by 8.3 degrees. The frequency and intensity of HHPs is also projected to rise. Armenia's National Action Program of Adaptation to Climate Change projects that such changes will impact all natural and managed systems, water resources, agriculture and food security, human health, settlements and infrastructure. 
Climate change expert Vardan Melikyan states that the increase of average temperature in Armenia and the decrease in precipitation is higher than the global average. 
"Regarding precipitation, it is notable that mainly snowfall has decreased, which is the main source of water for Armenia," says Melikyan, adding that at the same time, heavy rains will become more frequent in the spring, which cause damage and can result in floods. However, according to Melikyan, July and August––the hottest months of the year and a time when agriculture needs water—precipitation has decreased the most and it is projected to decrease even further. 
Climate change impacts all aspects of life globally, from economic activity to health to tourism. In Armenia, the most vulnerable sectors are agriculture, water resources, forestry, transport and energy infrastructure. 
More than a third of Armenia's population is rural and agriculture comprises 11 percent of Armenia's GDP. The Ararat Valley, one of Armenia's most important agriculture regions, faces desertification. Agriculture in the Ararat Valley has been relying on underground artesian water sources, which have been significantly depleted in recent years. 
"In Armenia, climate change underscores the inefficiencies we have. If there is significant waste in water usage, climate change highlights that because there is greater demand for water," says Melikyan. Decrease in irrigation water has become a major issue throughout Armenia, not only the Ararat Valley. Water reservoirs don't fill up because of lack of snowfall in winters. As of mid-August, all water reservoirs in  Armenia are less than half full, an improvement compared to last year, but still the numbers are not promising. 
The lack of irrigation water increases reliance on Lake Sevan, Armenia's biggest freshwater lake. In the early 20th century, the water level of Sevan dropped by some 20 meters, as the water was extensively used for irrigation. Since the 1970s, efforts have been made to increase the water level. Sevan is facing the threat of becoming a swamp. Since 2018, the lake has "bloomed" every year; the number of green algae increases, which turns Armenia's "Blue Eyed Beauty" green. 
Melikyan notes that this is the result of an imbalance of organic substances and fish in the lake, as well as the absence of hypolimnion, when cold and warm water layers in the lake mix appropriately. Melikyan notes that according to estimations from the 1970s, for hypolimnion to be restored in Sevan, the water level has to be at 1903.5 meters above sea level. Sevan is now at 1900.4 meters. According to Melikyan, even if the water level of Sevan was increased to 1903 meters above sea level, it may not be enough to restore hypolimnion, as the projections were done in different climate conditions and new analysis is needed to understand how much the water level must be increased. 170 million cubic meters of water from Lake Sevan is allowed for irrigation annually. Last year an additional 75 million cubic meters was used, which decreased water levels by 5-6 centimeters. If water management issues in the Ararat Valley and elsewhere are not addressed and farmers continue to rely on Sevan for irrigation, Armenia and the entire region will lose one of the world's biggest fresh water sources. 
"We know that we have 70% loss in the water management system. If at least half of that loss is eliminated, there will be no need to channel irrigation water from Sevan," says Melikyan. 
Another issue that Armenia has already been facing and which is worsened by climate change is deforestation. In the beginning of the 1990s, when Armenia was fighting a war and transitioning from a planned to a market economy, large swathes of forest were downed  for heating homes in unusually severe winters that included an energy blockade. Currently, forests cover only 11% of Armenia's territory. 
According to Melikyan, forest lines are climbing in altitude, as the lower altitudes are becoming drier. Armenia plans to increase its forest cover to 20% of the country by 2050––not only a climate change mitigation campaign by Armenia, but also an adaptation measure. Increasing forest cover will also help manage water resources and soils. 
In recent years, Armenia has also seen an increase in grass fires, which, according to Melikyan, are a combination of climate change and human activity. "High temperatures and lack of precipitation create conditions for fires," he says, adding that previously, fires caused by people could be extinguished quickly, however now, they spread more quickly making it more difficult to extinguish them. Melikyan also notes that while the climate changes, people's behavior remains the same. There is a common practice in Armenia to burn agricultural fields, which supposedly increases the harvest yield. If this practice––forbidden by law––continues, it can cause catastrophic fires under current climate conditions.  
The Armenian government is taking action to mitigate the impact of climate change in the country. It ratified the Paris Climate Agreement in 2017 along with joining several other international climate change action programs. It receives targeted programs and action plans to mitigate climate change from international partners. One of the solutions to alleviate the impact of climate change, according to Melikyan, is to increase efficiency in many sectors in Armenia. However, adopting action plans is not enough. People's behavior must also change––something that can be enacted through increased awareness about climate change and its impact on environmental issues that Armenia is already facing.