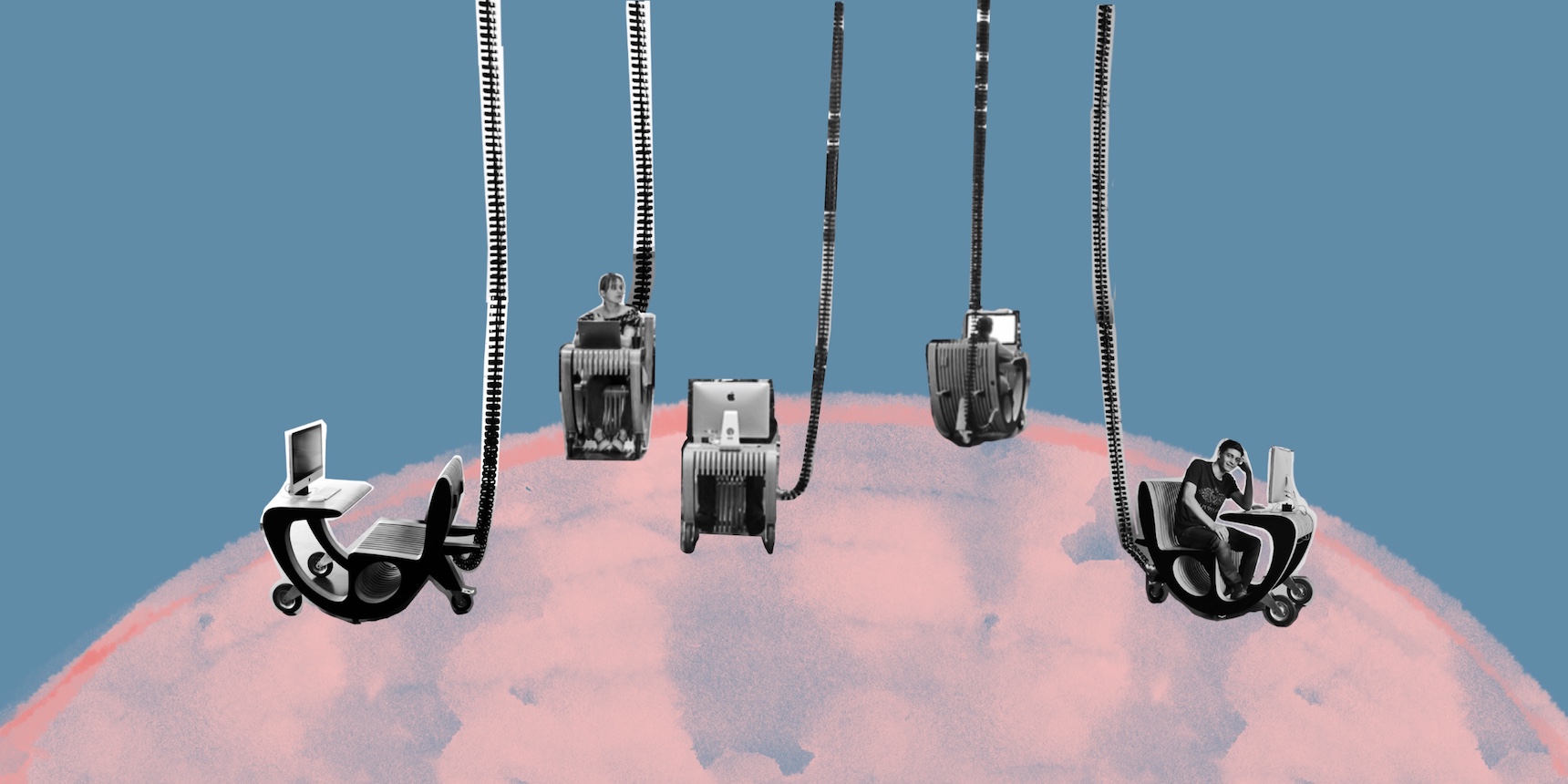 "I want one in Paris"
That is what Paris Mayor Anne Hidalgo said at the end of her visit to the TUMO center in Yerevan in 2016. The visit was not initially on Hidalgo's itinerary, but we had worked hard to get her deputy to drop by the previous day and, after seeing the center in action, she had convinced the mayor to squeeze us into the agenda. Two years later, TUMO Paris opened in the very center of the city, next to one of the most connected metro stations in Europe. The idea was to make it accessible to everyone, from all of the city's suburbs, within a 15 to 30 minute commute. We now have a dozen TUMO centers in Armenia and around the world. And in three more years, we hope to have 100,000 weekly students across 50 centers worldwide, augmented by a large rural network of satellite classrooms we call TUMO Boxes. Although our mission is centered on Armenia, TUMO has been featured in various programs about education and technology abroad, and we have been the recipient of a number of international awards. We were even invited to create a major pavilion about the learning spaces of the future at the latest Venice Architecture Biennale.
And we're asking ourselves… what just happened? Could Armenia be helping shape the future of education beyond our borders?
Made in Armenia: the TUMO Miniverse
Evoking an imagined nickname for the Armenian writer Hovhannes Tumanyan, TUMO is an after school program that puts teenagers in charge of their own learning. We cover 14 areas at the intersection of technology and design. These include everything from coding, robotics and game development, to filmmaking, music composition and graphic design. Over 25,000 students attend TUMO on a weekly basis, coming once or twice a week for two hours. They can stay as long as they want – some students have been with us for half a decade – but they typically attend for a couple of years. It's free of charge, there is no entrance fee and no tuition. In fact, we have quite a few "no"s at TUMO: no entrance requirements, no exams, no grades, no class cohort or school year, no teachers, since our workshop leaders are industry professionals in one of our 14 skill areas, and no certificate of completion – instead, students have an online portfolio that they update with their work as a kind of living diploma.
TUMO was created in Yerevan where we opened our doors in the summer of 2011. From the very beginning, we designed and developed our own content, now including hundreds of guided self-learning activities and dozens of project-based workshops. We also created a learning management system that allows students to effectively explore the entire curriculum, choosing their areas of interest and combining learning modules into their own personal trajectories. The first version of this EdTech platform was a miniverse, a 3D virtual world in which each student had a small avatar. Through their personal avatars, students walked around in a world of islands populated with learning activities. These were color-coded by skill area and represented by circles or partial circles, depending on their level of difficulty. Students saw and interacted with everyone else's avatar in the miniverse. They could chat on-screen through speech bubbles that appeared over their heads, and could see who was engaged with which activity. Crowds of avatars formed around the most popular activities, real-world friendships were forged through interactions between students in the virtual platform, and education became exciting. This excitement prefigured what has become a mantra at TUMO: "Teens hate to study, but they love to learn."
TUMO, the Tech Company
TUMO is first and foremost a learning environment. We are a kind of school, empowering young people through knowledge, values and know-how. But pretty soon in our development, we realized that we are also a technology company. The current version of the TUMO Path software, which has evolved beyond the original miniverse, continues to play a crucial role in the program. It helps each student generate a unique educational path for themselves, navigate through the available learning opportunities, and tackle the prerequisite self-learning activities that will earn them the right to enter their favorite workshops. Similar to a video game, the path adapts and updates itself in function of the student's speed of progress, evolving interests and previous achievements. Like a booking system, it takes into account what workshops and learning labs are available in the coming weeks and months, and manages each student's path to optimize learning experiences across the entire student body.
It is this approach to learning automation, which we call hyper-personalization, that allows us to efficiently cater to thousands of students every day. That's how we support massive engagement in learning while avoiding standardization. The result is a platform ideally suited for our own dynamic education content made up of small self-learning modules and longer, project-based workshops, all developed in-house using the TUMO approach to instructional design. We are finding out that this combination of software platform and educational content, initially created for our local needs in Armenia, can address a universal gap in education systems worldwide.
How Expanding Abroad Supports Our Armenia Mission Financially…
After TUMO Paris, we developed a franchising model that has allowed us to open centers in Berlin, Beirut, Moscow, Kyiv, Tirana, Lyon and Zurich. Five more centers are planned for Germany next year, in addition to a center in Los Angeles, and we're in conversations regarding centers in Japan, Korea, India, Portugal, Brazil, Iran, Saudi Arabia and Angola, among others. 
Of course, our expansion in Armenia had already started years ago with centers in Gyumri, Dilijan and Stepanakert, in addition to the original one in Yerevan. And last year, we launched the TUMO Armenia campaign with the aim of making our programs accessible to every single teenager in Armenia and Artsakh. If the campaign is successful, we will have, by the end of 2025, 16 Armenian centers, in addition to 110 TUMO Boxes in smaller towns and villages. This will bring the TUMO experience to within a 30 minute commute from where each and every teenager lives nationwide.
Given the Armenian foundations of TUMO's mission, we are often asked why we place so much emphasis on expanding our international network. The simple answer is about our financial self-sustainability as a nonprofit. Each center that operates abroad generates revenue in the form of annual license payments and support fees. We provide our partners not just our software and content, which they access over the cloud, but also training, technical support, quality assurance, and assistance in setting up and launching new centers. The income we receive from the international network helps us augment our operational budget in order to offer free education to more and more Armenian students nationwide. Philanthropic donations provide the capital needed to build out the TUMO Armenia network. But once a center or a box in that network is deployed and has been running for several years, it requires recurring annual funds to support its ongoing operations. And that's where our international revenue stream comes in: each TUMO center that opens abroad funds more centers in Armenia.
…and Beyond
But we discovered that our international network provides benefits far beyond any financial contribution. Going global has actually improved the TUMO program. Our curriculum has now become much more universal, up to date and robust. We have also augmented it with new knowledge areas, such as ones related to climate change through a partnership with the city of Paris. We have improved both our technology base and our organizational structure in order to become much more scalable, which is proving to be a lifesaver as we expand in Armenia. We are strengthening our intellectual property policies, our data security, and how we handle our students' personal information in compliance with European and U.S. standards. All these improvements are coming back to benefit our Armenian students as well. Our staff training capacity has also been augmented in significant ways, and we are now creating the "TUMO Academy," a new division that will train workshop leaders. This will reduce our reliance on existing industry professionals who are increasingly hard to find. Again, this is proving to be very handy as we expand to Armenia's regions and its rural communities. At the end of the day, expanding internationally has allowed us to provide a better experience to Armenian youth.
And then there's what might be called "TUMO diplomacy," an idea which we are still trying to get used to. We are often told these days that TUMO's presence abroad, to the extent that it is noticed by foreign governments, business people and organizations, can evoke Armenia's contribution to global society, and that when foreign dignitaries and delegations visit a TUMO center as part of their itinerary in Armenia, they see in our young people the nation's hopes and aspirations, our perspectives on the future, and our potential. We hope that showcasing Armenian excellence and making a positive impact beyond our borders can influence how we are perceived internationally, and ultimately contribute to our strategic objectives abroad. Although that was not part of our goal in seeking to expand TUMO beyond our borders, the idea that we might be contributing to Armenia's soft power has given added meaning to our mission.
Home-grown Innovation and the Future of Learning
We have no doubt that the next big advancement in human development will come through breakthroughs in education, just as the prosperity and security of Armenia will depend on the kind of education its future generations have access to today. When we first started our work in Armenia, we carefully studied available resources worldwide for the kind of program we wanted to offer local teenagers. We were convinced that acquiring and importing a state of the art solution would be more effective than building our own. But nothing we could find abroad seemed to even come close to what we had in mind. The vision we were committed to compelled us to invent our own program, despite the skepticism of many an advisor who reasonably assumed that home-grown innovation was likely to be inferior to all the well funded efforts in major tech hubs worldwide. Maybe the reason TUMO has been able to create some value in this area is that getting education right is very hard, and the level of difficulty of the problem created an even playing field where we could compete. These kinds of home-grown solutions, especially when directed to solving hard problems, can be a hallmark of Armenian competitiveness. We see examples across our technology sector, and we foresee Armenian ingenuity being in high demand in the near future. By empowering young Armenians to maximize their potential, we hope to contribute to this phenomenon, sustaining and perpetuating our home grown innovations into the future.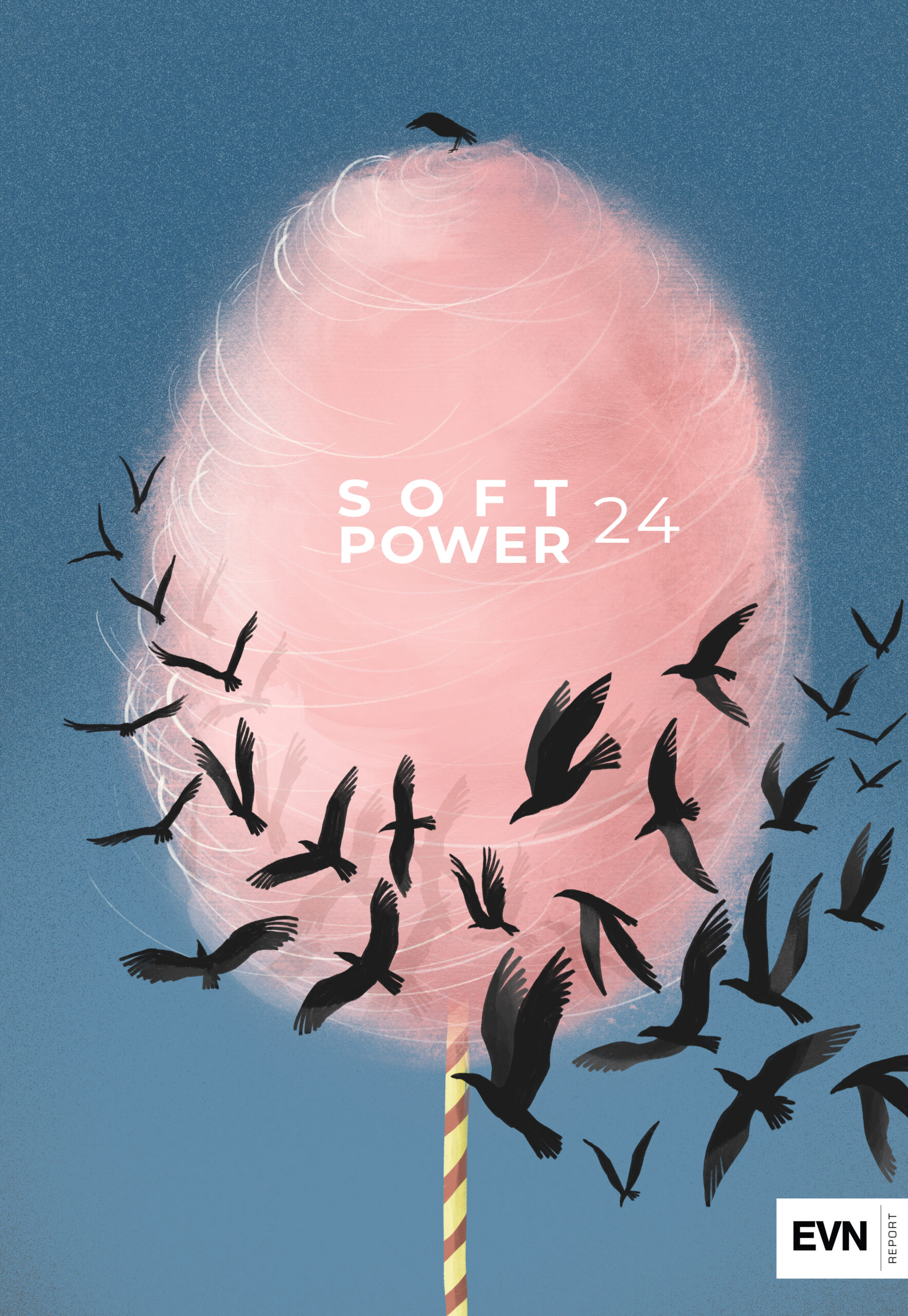 EVN Report's magazine issue for November is entitled "Soft Power". While power was understood through the prism of aggression and brute force, or what is generally known as hard power, by the 1990s, a new conceptualization of power was articulated. Soft power influences the preferences of other actors not through coercion or force, but through convincing, attracting, appealing, or enticing. In the coming week, we will be publishing diverse articles on this concept, from the notion of shared values of a "community of states" to American and Russian soft power in Armenia to exporting innovative education to the world.

In this article, political scientist Georgi Asatryan, reviews the academic literature on the theory of soft power and then considers it in the context of Armenia.
Read more

The United States has been projecting soft power in Armenia since the early days of independence; and while Russia has utilized its language and cultural heritage as soft power instruments, it still prefers coercive methods over soft power.
Read more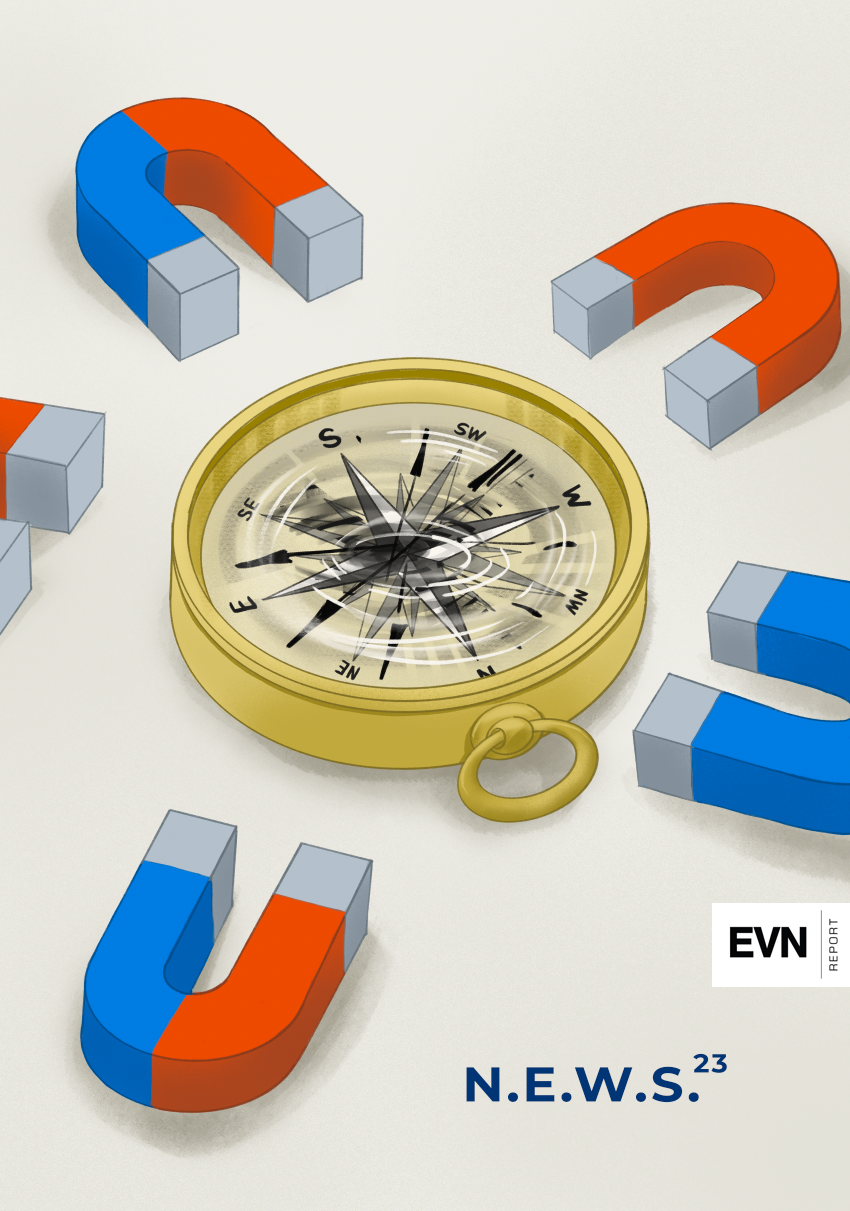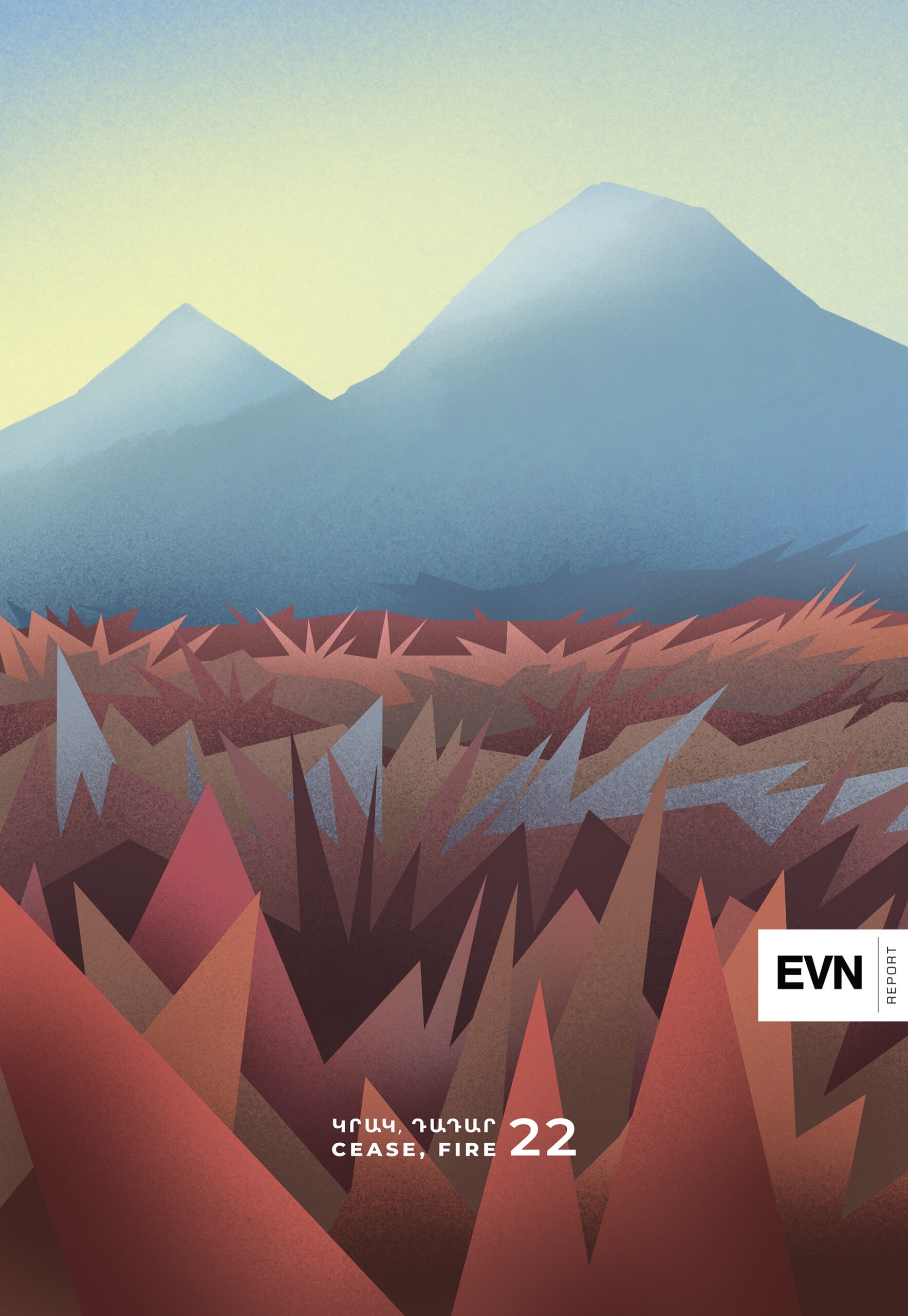 See all Magazine Issues here