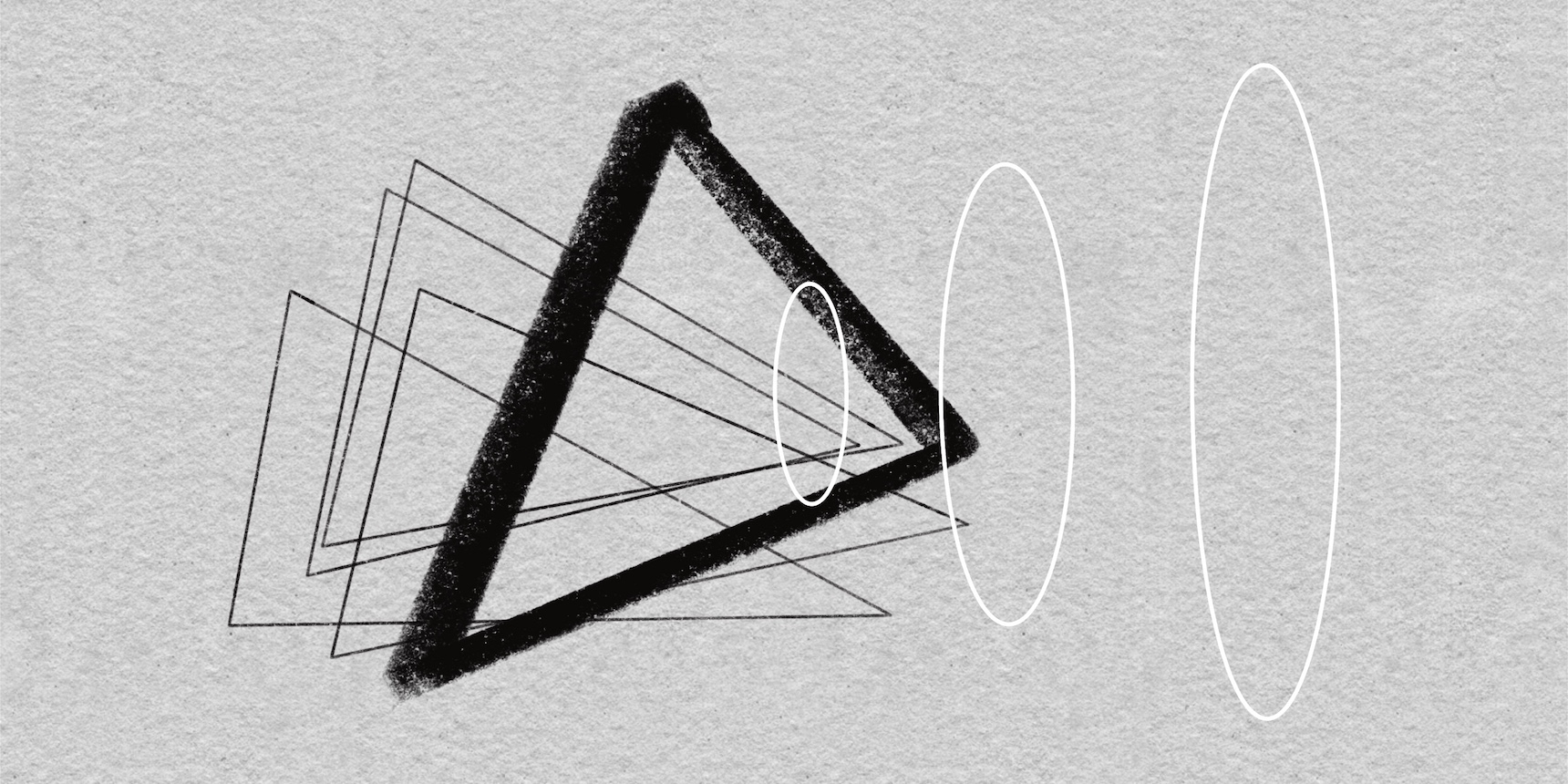 The current negotiation framework between Armenia and Azerbaijan is not working. Whereas Yerevan, Brussels, and Washington deem the ongoing process as a multi-leveled undertaking designed to achieve some semblance of tolerable peace, Baku considers the process an exercise in consolidating its maximalist and irredentist aspirations, while Moscow prefers the freezing of the process to create a new status quo that it can control. Azerbaijan is not negotiating: it dictates a set of nonnegotiable demands and stipulates acquiescence. Thus, Baku is not engaging in negotiations, but rather operating in the domain of ultimatums and threats. The negotiation platforms formulated to host such negotiations, in this context, are incommensurate with the process: Washington and Brussels are hosting negotiations assuming Baku's goodwill, while Russia is hosting negotiations designed to advance its own interests. None of the forums, as they exist, are conducive to peace: the European forum appeases Baku in the hopes that Aliyev will not leave the negotiating table, the American forum uses Washington's global hegemonic status to force Baku to at least show goodwill, while Russia's forum gives Baku a long leash at the expense of Armenian interests. The common denominator in all of these at times interconnected and at times disconnected negotiation processes is the false assumption that Baku wants equitable peace. It does not. In essence, a peace treaty contradicts the strategic interests of the Aliyev regime. As such, the negotiation forums are stages upon which Baku engages in performative politics, with the underlying logic being quite straightforward: either give us everything we want or else…
In the face of a disproportionate power parity, are fair negotiations even possible? When one side acts like they are negotiating, but in essence, presents demands that are nonnegotiable, are we not engaging in self-negation? Are the Europeans blind, or are they hoping against hope? Are the Americans naive, or are they relying on the carrot-and-stick paradigm? Does Russia care about Armenia's interests at all, or has Moscow abandoned Yerevan to enhance its regional arrangements with Baku? Interestingly, these are not disconnected questions, and they all boil down to one factor: unless Yerevan enhances its bargaining abilities, Europe and America cannot carry the burden for them, while Russia will continue to be indifferent to their "ally's" state of suffering. What will this enhancement look like? The concept of asymmetrical aggressive bargaining.
Asymmetrical aggressive bargaining is defined as a relatively weaker state's use of politically and militarily risky means, short of initiating war, against a more powerful state to achieve a stronger bargaining position. Two systemic factors motivate a smaller power to initiate asymmetric aggressive bargaining: high security dependence on a greater power and a diminished security architecture. Ineffectual security arrangements with Russia conceptualize the former, while continuous threats from Azerbaijan qualify the latter. 
Greater Power Ally
When smaller states engage in asymmetric aggressive bargaining with their patrons or allies who are greater powers, they are accused of engaging in "irrational" behavior due to their dependence on the greater power. The concern is that the greater power will either abandon or engage in punitive behavior. However, research demonstrates that asymmetric aggressive bargaining is not only rational, but strategically fruitful. In the domain of loss, for example, the level of security has diminished to such an extent for the smaller state that punitive threats by the powerful ally lose leverage. Thus, the worse that Armenia's security situation has become, the more Russian leverage and influence has diminished. In essence, the more a small state has to lose, the more vulnerable it is to the greater power, but the less that a small state has to lose (since it doesn't have much else to lose), the less vulnerable it is to the greater power. Thus, in "patron-client" state relations, a small ally can act defiantly toward its powerful ally to enhance its bargaining position. 
Important findings further demonstrate that a small power need not worry about complete abandonment by its greater ally because the latter is too strongly committed to credibly engage in abandonment.[1] In this context, the fears that aggressive bargaining posturing towards Russia, for example, will lead to Russia's abandonment of its security commitments to Armenia, such as protecting Armenia against Turkey, remain fundamentally unfounded. And not because of the nature of the security commitment, but rather, because it will contradict Russia's own strategic interests. Namely, Armenia can act defiantly towards Russia because Russia is also dependent on Armenia for security, for Russia's entire southern security flank is contingent on having a presence in Armenia. As research demonstrates, one of the most important determinants to intra-alliance bargaining structures is not the relative capability between allies but their relative security dependence.[2] In this context, according to the literature,[3] Armenia should aggressively demand more from Russia, not less, and not shy away from aggressive bargaining.
Empirical findings produce three important postulates:
When a smaller state enjoys its greater power ally's strong support, it is unlikely to initiate aggressive bargaining.

When a small power has an alternative ally that can provide sufficient support, it is unlikely to initiate aggressive bargaining.

When a small power is highly dependent on its greater power ally but the latter is unwilling to support it, the small power must engage in aggressive bargaining.[4]
Considering the fact that Armenia does not enjoy strong support from Russia, and considering the fact that Armenia does not have an established alternative ally that can provide sufficient support, Armenia, per the empirical data, must engage in aggressive bargaining with Russia to enhance its position vis-a-vis the security dilemma and the negotiations process with Azerbaijan. 
Adversary
When applying the model of asymmetrical aggressive bargaining to an adversary, the risk-loss ratio exponentially increases, as does the probability of military conflict. In the case of Azerbaijan, Armenia's utilization of asymmetrical aggressive bargaining is hampered by one major factor: Turkey. Namely, whereas Turkey, as Azerbaijan's greater power ally, offers steadfast and unconditional support, Russia, as Armenia's greater power ally, engages in abandonment and abdication of responsibility. The disparity, in this context, is not simply between Armenia and Azerbaijan, respectively, but also in the support of each state's greater ally. Thus, whereas Azerbaijan need not engage in asymmetrical aggressive bargaining with Turkey, Armenia has no other option to do so, for the former's power parity exceeds that of Armenia in both levers. This, unequivocally, changes the configurations of the negotiation process, for it empowers Azerbaijan to be both more maximalist as well as obstructionist. 
Armenia's remedy to this problem, and its ability to improve its bargaining capacity, is to articulate an asymmetric aggressive bargaining strategy that includes five components:
Utilize asymmetric aggressive bargaining toward Russia to alter Moscow's posture in the negotiation process in order to mitigate the disparity created by Turkey's steadfast support for Azerbaijan.

Introduce an alternative ally that can provide sufficient support as a leverage against both Russia and Azerbaijan, noting the former's abdications and the latter's aggression.

As a mechanism of asymmetric aggressive bargaining, refrain from participating in any Russian-hosted negotiation forums until Russia alters its behavior towards its ally.

Posture France as an alternative ally in the negotiations process and aggressively pursue the American-led negotiation forum.

Compartmentalize negotiation forums: technical and expert-driven negotiations to utilize European Union-hosted forums, and broad political/territorial/security negotiations to utilize American-hosted forums. 
Considering that Azerbaijan's objectives are to both obstruct and discredit the negotiations, and thus use such outcomes to utilize their power parity to either threaten war or enhance their hybrid warfare capabilities to ascertain maximalist outcomes, Russian-hosted forums remain most consistent with Azerbaijan's objectives. For Baku, their adversary does not receive support from its greater power ally, thus offering Baku another layer of leverage. For Armenia, however, the European and American hosted forums offer more parity, as the former contributes to constructive developments while the latter will not tolerate obstructionist behavior. Whereas the Russian-hosted forum lacks both constructive components and tolerates Baku's obstructionist behavior, the dual Western-led forums will mitigate both problems, while also offering Armenia an alternative greater power ally in the negotiation process in the form of France. 
The concern, of course, to this asymmetric aggressive bargaining method is not a secret: Baku will not acquiesce to the negotiations forums. But perhaps this should be the underlying objective: to place Baku in a position where it will be forced to defy both Europe and the United States, and then spend resources attempting to justify its obstructionist behavior. In either configuration, it is in Armenia's bargaining interest to marginalize and limit Russia's role, while enhancing that of Europe and especially of the United States. This posturing is not predicated on ideational precepts, but rather, on pure strategic acumen: Washington will not tolerate Baku's approach. As explained, Azerbaijan's method revolves around dictating a set of nonnegotiable demands and then stipulating, under threats and ultimatums, acquiescence. Russia has no reservations letting Baku get away with it, while Europe lacks the compellence capacity to alter Azerbaijan's behavior. But negotiations, undertaken under an American-hosted forum, with America's compellence capacity, will not allow for such modality of behavior from Baku. In essence, by virtue of acting as arbitrator, America's hand will be forced should Azerbaijan obstruct or engage in coercive diplomacy.  
Footnotes: 
[1]
Robert Keohane. 1971. "Big Influence of Small Allies,"
Foreign Policy
No 2. See also, Jan Triska, ed., 1986.
Dominant Powers and Subordinate States: The United States in Latin America and the Soviet Union in Eastern Europe
(Duke University Press).

[2]
Glenn H. SNyder. 1984. "The Security Dilemma in Alliance Politics."
World Politics
, Vol 36.

[3]
Hubert M. Blalock JR. 1987. " A Power Analysis of Conflict Process." In Edward Lawler and Barry Markocsky, eds,
Advance in Group Process
(JAI Press).

[4]
Yasuhiro Isumikawa. 2007. "Security Dependence and Asymmetric Aggressive Bargaining: North Korea's Policy toward the Two Superpowers."
Asian Security
, Vol 3.

A group of Azerbaijani "environmental activists" blocked the Lachin Corridor on December 12, effectively isolating the population of Artsakh. Later, Azerbaijani authorities shut off the natural gas supply to the Republic triggering a pending humanitarian catastrophe. The blockade of Artsakh continues. Live updates on the unfolding situation.
Read more

The security context for the month of November demonstrates observable decline for Armenia as Azerbaijan intensified and amplified its hybrid warfare activities, attempting to neutralize Armenia's growing attempts at the diplomatization of its deterrence capabilities.
Read more
Examining the Context of Developments on the Lachin Corridor: EVN Security Report, November 2022

Armenia's Human Rights Defender Kristinne Grigoryan speaks to EVN Report about the consequences of Azerbaijan's blockade of the Lachin Corridor, the violation of the rights of the people of Artsakh as a result of that blockade and the legal instruments that Armenia can and has implemented to counter the consequences.
Read more