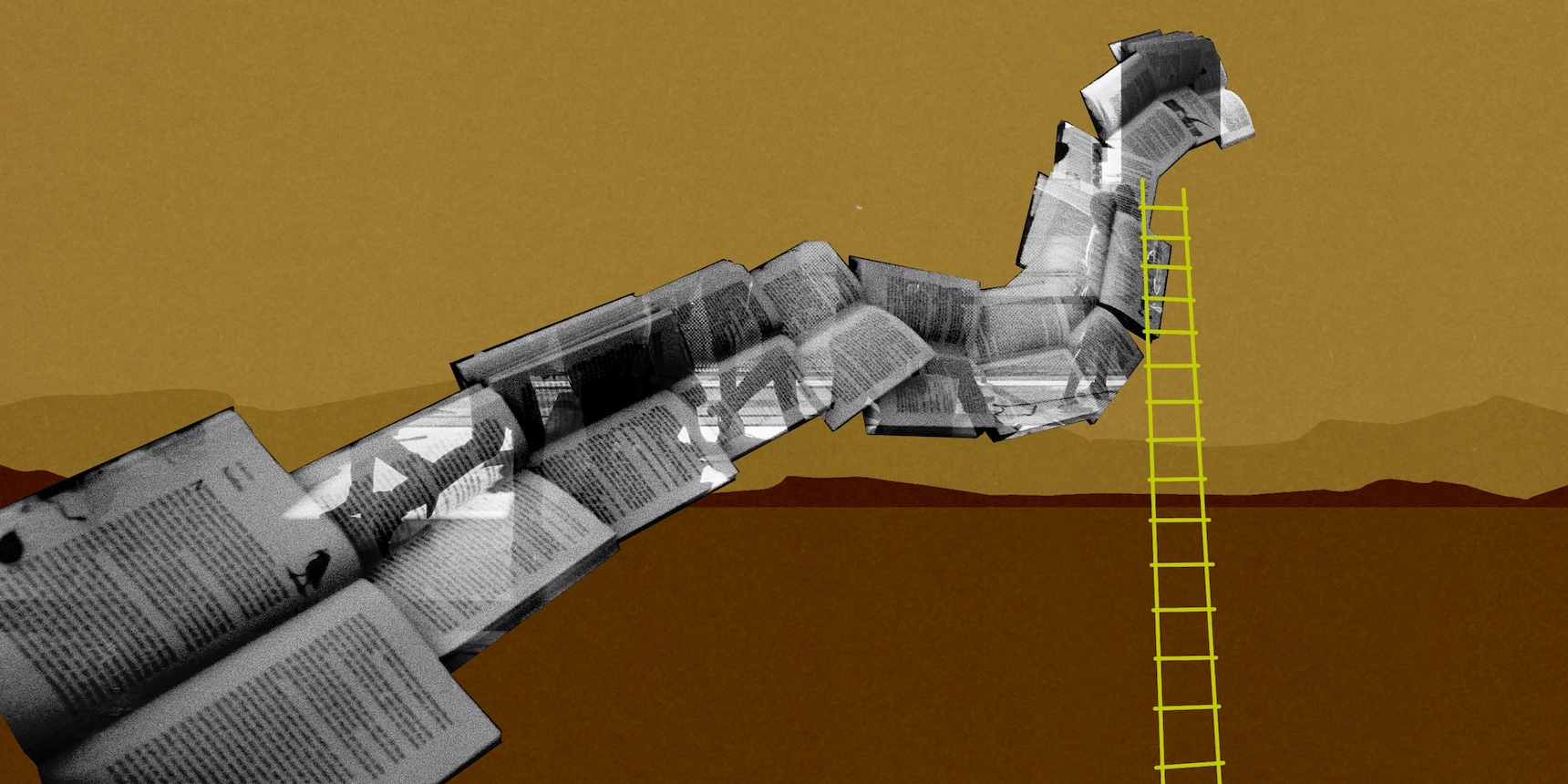 There is a special bond between diasporas and their homelands. Not many countries have large or organized diasporas, but those that do share a unique connection.
Armenia has had a diaspora for centuries but the creation of the large-scale Armenian diaspora was under tragic circumstances, when Armenians were forcibly dispersed from their indigenous homeland after the 1915 Armenian Genocide perpetrated by the Ottoman Empire. Following the genocide, what remained of the Armenian homeland, namely Eastern Armenia, became part of the Soviet Union and existed largely in isolation from the world for 70 years. Although there were some minimal contacts between Soviet Armenia and Diaspora Armenians during that period, real engagement between the diaspora and Armenia began with the fall of the Soviet Union and the establishment of the Republic of Armenia in 1991.
Many Armenian diasporans rushed to Armenia individually or through established organizations to help their homeland after the devastating 1988 earthquake and during the First Nagorno-Karabakh War. Over 30 years have passed since the start of that more intensive contact between Armenia and the diaspora, and both continue to search for new models for engagement with one another as Armenia faces new and evolving challenges.
The diaspora's engagement has ranged from charity to philanthropy to investment. Following the 2020 Artsakh War, that involvement sometimes waned and other times generated innovative solutions and approaches and more notably, a sense of urgency. The Armenian Society of Fellows (ASOF), a network of experts and scholars from the Armenian Diaspora and Armenia was established with the goal to help the homeland overcome the challenges it is facing after the 44-day war. The organization, which brings together 232 fellows from 26 countries and 196 disciplines, aims to raise the quality of Armenia's educational and research institutions to world-class levels, and to connect them globally. ASOF held its inaugural meeting on June 27-28, 2022, on the island of San Lazzaro in Venice.
ASOF Board Chair Ani Aprahamian explains that the initiative aims to have a significant impact on the lives of Armenians in Armenia. "We have a wealth of global expertise in various areas, and while some people have come to Armenia and implemented their visions, it hasn't happened often. So we've decided that there's no more time to waste. We will work together with our Armenian colleagues in Armenia and help them succeed," Aprahamian says. Mary Papazian, Vice Board Chair, describes ASOF as a great partnership between the global diaspora and Armenia: "My hope is that we can build on these partnerships to bring about important, sustainable development and change in institutions in Armenia so that they can thrive, and that at some point, we'll no longer be needed."
"The core benefit that I see with ASOF is the optimization of the network," notes Armen Aghajanyan, an ASOF fellow who has a background in computational sciences. "A lot of Armenian projects have historically been segregated from each other, making it difficult to build connections. ASOF provides a centralized place from which everything can sprout. It is probably one of the most essential and vital organizations that we can have." 
According to Aghajanyan, ASOF can contribute to Armenia by providing resources. He believes that, from a resource standpoint, Armenia has limited options and must rely on intellect and the ability to innovate on the global stage. Education is the foundation for achieving these goals, and it is one of ASOF's primary objectives. The second objective is to build sufficient research capacity so that Armenia can compete in the top tier of the global market.
Aprahamian emphasizes that ASOF is not trying to own or take over anything. Rather, it aims to collaborate with existing institutions in Armenia. "The people of Armenia, where the strength is, have to own the projects, and there are several cases when they are ready to do that," she explains. Papazian echoes this sentiment, stating that "We're not coming and saying here's how you do it; it's a conversation." She adds that it's important to recognize the cultural differences between Armenians from the diaspora and Armenia, and that all voices should be at the table for designing solutions. "One of our principles is to build on what's already being done, wherever possible. There's a lot of really good work being done by many different organizations in Armenia, and where that's happening, it's a little bit easier to see progress," Papazian notes.
Entrepreneur Adam Kaplanian, a member-at-large of ASOF, notes that diaspora Armenians do not reside in Armenia permanently, which precludes them from implementing reforms internally. Additionally, they do not wish to act in opposition to existing institutions. Thus, they propose a plan to bring in outside Armenian experts to create programs and apply for grants. "Many diaspora scholars have access to grants from Europe and the U.S. By forming a group comprising diaspora and Armenian academics, we can apply for such grants," he says.
In December 2022, the ASOF Board established the National Strategic Fund for Education & Research along with a network called the Patrons of the Society, a group of individuals and foundations with the means and interest to fund project proposals developed by ASOF scholars. The initiative aims to create a network of over 1000 individuals and foundations from the Diaspora and Armenia, as well as include international funding agencies. The goal is to have an annual fund of $5-$10 million to seed transformative projects in the sciences, education and humanities in Armenia that ASOF scholars prepare and propose.
ASOF has been conducting in-house fundraising to cover its operational budget, which is estimated to be between $50,000 and $100,000 annually. In 2022, the budget was approximately $25,000, not including several projects for which funds were raised. So far, ASOF's operations have been funded by board members and the Central Bank of Armenia.
Currently, ASOF is focused on realizing and implementing several projects, including the Center for Advanced Sciences and Technologies, Directions in the Humanities, Education Reform, and the Institute of Social Sciences. According to Papazian, these projects and their directions were derived from the interests of the fellows, as ASOF boasts fellows with expertise across a range of disciplines.
The Center for Advanced Sciences and Technologies (to be established in Armenia) will encompass multiple divisions including the physical sciences, natural sciences, mathematical sciences, computational sciences, and engineering. Each division will be hosted by a local institution and will draw the participation of international scholars. The center will comprise Aerospace Engineering, Applied Health Sciences: Digital Healthcare, Applied Health Sciences: Regenerative Medicine, Chemical Sciences, Deep Learning, Environmental Sciences, Life Sciences, Physical Sciences, Robotics, and Artificial Intelligence. 
While several of the task forces are still in the proposal stage, the Deep Learning and Robotics and Artificial Intelligence task forces are already in the fundraising stage. Others, like the Physical Sciences task force are in review with the advisory groups. 
The Directions in the Humanities project aims to explore innovative programs and proposals to develop the humanities in Armenia. It also aims to connect existing structures in Armenia with international centers of excellence in the Arts and the Humanities. The project consists of several task forces, including Ecological Humanities, Ethics and Public Life, Film and Music, International Law and Human Rights, Languages and Translation, Media, Communication and Journalism, and Textile Art and History. The Ethics and Public Life task force is already in the fundraising stage.
The Education Reform task force strives to unite major stakeholders in Armenia's education system to create recommendations for modernization and reform. This involves combining existing expertise and experiences from NGOs, government agencies, and the Diaspora to develop a coherent and coordinated strategy for the entire education system, from primary and secondary to higher education. The task force includes Higher Education, Hybrid Instruction in Mathematics, and Primary/Secondary Education subgroups, all of which are in the implementation phase.
The Institute of Social Sciences project hopes to establish a multi-divisional Institute of Social Sciences in Armenia that will focus on underdeveloped areas of the social sciences. The various divisions may be hosted at existing institutions and attract the participation of international scholars. The project consists of task forces for Economics, History, Political Science, and Sociology and Anthropology. Currently, the Economics task force is in the fundraising stage.
"I'm really excited about the assessment we're doing in the education space, both in higher education and in kindergarten through high school," notes Papazian, adding that there has been a lot of discussion about this, and there was a lot of buy-in from Armenia as well as from the fellows. In ASOF, there is a general understanding that education is the foundation of everything else to come. "Unless we get that right, everything else we do will be threatened," she explains.
Kaplanian also emphasizes the role of education. "We went back to step one: how can we reform the educational system in Armenia?" he says when speaking about joining ASOF.
The ASOF task forces will guide the implementation of different projects. Papazian emphasizes that the success of these projects will be measured by the improvement in the quality of various disciplines in Armenia. The goal of ASOF is to lift Armenian institutions to a globally competitive level. Aghajanyan highlights that self-sustainability is a key element of a successful project. If, after five years, the projects initiated by ASOF continue to grow, even on a small scale, and are self-sustaining, they can be considered successful. Kaplanian adds that the success of ASOF projects will also be measured by factors such as publications, actual products, or spin-offs where companies can emerge from these research centers.
Many of the projects that ASOF wishes to realize are still in the initial stages. As stated in the organization's end-of-year report, published on their website in December 2022, six months after the inaugural conference in Venice, ASOF is currently negotiating with government entities, local research and academic institutions, and benefactors at various levels.
ASOF aims to launch a Center for Ethics and Public Life at the American University of Armenia (AUA) and a National Center for Robotics and Artificial Intelligence at Polytechnic University as part of a Center for Advanced Sciences and Technology by 2024. Additionally, there are discussions about an Institute on Advanced Social Sciences. The organization plans to release two reports on education reform by June 2023. At this stage, two pilot programs have been initiated: an ongoing Mathematics honors program and an undergraduate remote mentoring program that will be launched soon.
The second annual conference of ASOF will take place on June 26-28, 2023, in Armenia.