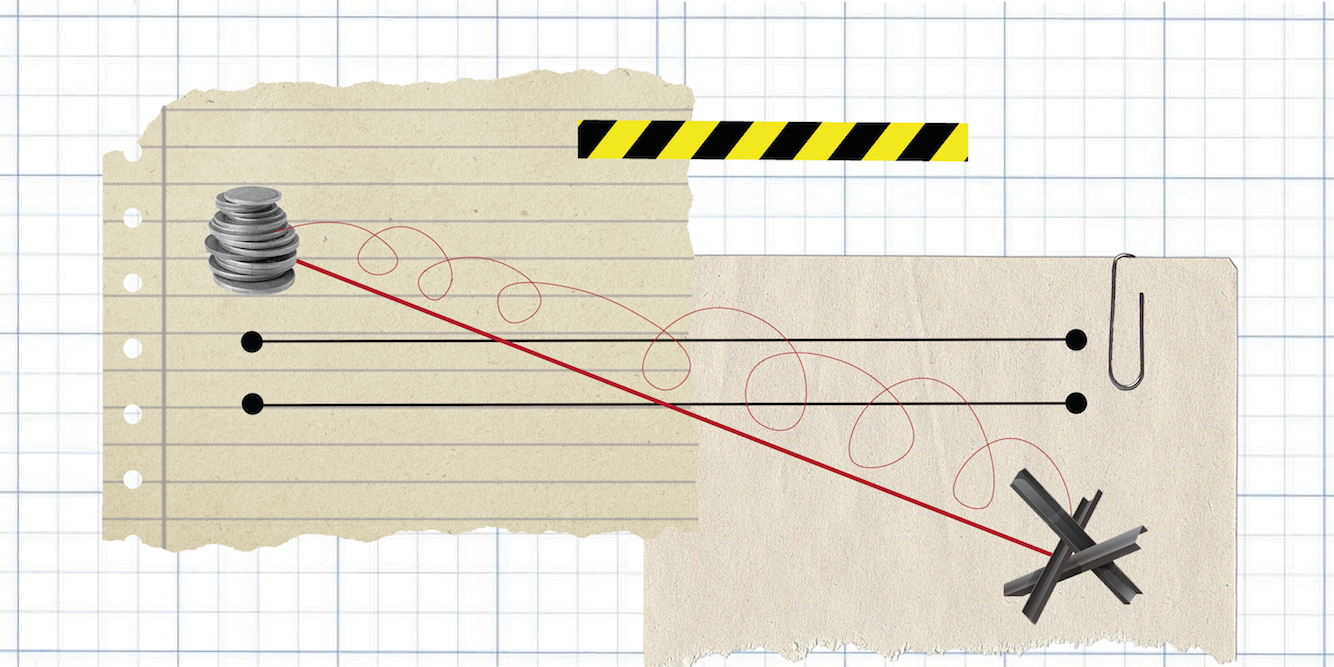 Two wars erupted in the Eastern Partnership (EaP) countries in 2022, leading to a decline in democracy in the region according to the Freedom in the World 2023 report by Freedom House, a democracy watchdog group that publishes an annual global ranking of political rights and civil liberties. The fight against corruption also seems to have failed. Despite certain score changes, Armenia, Georgia, Moldova and Ukraine are ranked as partially free countries, while Belarus, Azerbaijan and Russia remain in the non-free category. 
Among EaP countries, Moldova and Georgia had the highest score, 62 and 58 respectively with no fluctuations in their ranking this year. Armenia dropped by one point in the rankings from 55 to 54 mainly due to the large-scale attack by Azerbaijan on September 13-14, 2022, the largest escalation since the end of the 2020 Artsakh War. Ukraine, another country in the region that has been embroiled in a war for over a year following the Russian invasion, also experienced a decline from 61 to 50, mainly due to the direct or indirect impact of the war. Azerbaijan and Belarus maintained their scores and were classified as non-free countries, with scores of 9 and 8 respectively. Russia, which is one of the main actors in this region, saw a score decrease by 3 and is currently ranked at 16 as a non-free country.
Between War and Democracy 
Protection From the Illegitimate Use of Physical Force and Freedom From War and Insurgencies
Both Armenia and Ukraine, two countries that have been going through periodic escalations and war, saw a decrease in this sub-category, by 1 and 2 points respectively. "In September 2022, Azerbaijani military forces entered Armenian territory. The escalation of the ongoing military conflict killed over 200 and injured more than 293 Armenian soldiers. Three civilians were killed, and 20 soldiers were taken as prisoners of war. Official reports included credible evidence that Azerbaijani troops had committed war crimes. Civilian settlements and buildings in Syunik, Gegharkunik and Vayots Dzor provinces were also targeted, causing significant damage and displacing thousands of civilians. While active hostilities lasted two days, the subsequent ceasefire has been regularly violated," the report states. 
The score for Ukraine declined from 2 to 0 because of the Russian invasion and related missile and artillery strikes against both civilian and military targets. "It was estimated that more than 15 percent of Ukrainian territory (including Crimea) was under Russian occupation at year's end.[…] Evidence that Russian forces carried out a massacre of Ukrainian civilians in Bucha emerged in April. Estimates of the number of Ukrainian soldiers and civilians killed during the year varied widely."
Both Azerbaijan and Russia scored 0 in this category as they did last year. 
Freedom of Movement 
The war directly impacted Ukraine's citizens' freedom of movement too. In particular, the country's score dropped from 3 to 1 as millions of people have been displaced by the violence, and related threats such as land mines that have impeded movement within the country. Interestingly, the score of Russia in this sub-category declined also as "reservists in many regions were prohibited from leaving their home districts, and men who received mobilization summons were refused passports." The report also notes that Ukrainians have been forcibly deported to Russia-proper or Russian-controlled territory. 
Despite the September war, Armenia's score in this subcategory didn't change compared to last year. Yet, the report states that "Azerbaijani forces continued to occupy Armenian territory in 2022 and have frequently acted to impede the internal movement of Armenian residents. In September, Azerbaijani forces launched another military offensive, killing hundreds of soldiers and three civilians, and destroying infrastructure in the Syunik region." It's worth mentioning that the consequences of the 2020 Artsakh War had already led to the decline of Armenia's score from 3 to 2 in Freedom House's 2022 report. 
Azerbaijan, another conflicting country, maintained its score at 1, same as the previous year. 
On the Halfway Mark to Democratic Reforms 
A quick glance at the report shows that the three EaP countries — Armenia, Georgia and Ukraine — that underwent democratic revolutions and identified tackling corruption and reforming their judicial system as their primary objectives have not made significant strides in that direction. Another EaP country, Moldova, that has the highest scores in the region, failed to improve its anti-corruption scores also.
Effective Safeguards Against Corruption
Armenia's efforts to implement anti-corruption measures after the 2018 "Velvet Revolution" led to an improvement in its score from 1 to 2 in the 2021 report, nevertheless, this score didn't change in the two most recent reports. "Though authorities have initiated high-profile corruption investigations, no charges have been brought forward. In August 2022, prosecutors initiated lawsuits to recover stolen assets from allegedly corrupt former officials from the pre-revolution regime. In November, Mnatsakan Martirosyan's election as an Anti-Corruption Court judge sparked controversy, as several of his rulings in politically charged cases had been overturned by the European Court of Human Rights (ECtHR)," the report states. 
In comparison, Ukraine's score in this subcategory has remained at 1 since 2013, indicating a weaker position than Armenia. It's worth noting that Moldova, which has a better overall performance compared to other Eastern Partnership countries, also received a score of 1 in this indicator. Out of all the countries, Georgia has been the most successful in implementing anti-corruption measures, with a consistent score of 2 over the past decade.
Openness and Transparency of Government 
Ukraine and Moldova didn't show much progress in transparency and openness of the government, both scoring 1 in the latest report. With 3 points, Georgia is the leader among other countries, followed by Armenia with 2 points. Nevertheless, the report highlights that Armenian Prime Minister Nikol Pashinyan no longer conducts in-person press conferences with journalists, instead conducting them online, which has been criticized by local media groups.
Judicial System 
Despite certain democratic changes over the last decade, Armenia, Ukraine, and Moldova seem to be facing challenges in establishing an impartial and effective judicial system, with each receiving a score of 1 out of 4, with Georgia being in a slightly favorable position.
As the report states the courts in Armenia face systemic political influence, and judicial institutions are undermined by corruption. "Judges reportedly feel pressure to work with prosecutors to convict defendants, and acquittal rates are extremely low. The government published a five-year judicial-reform strategy in 2019; reforms continued to be enacted in 2022, though progress has been slow." It also notes that the "raft of corruption investigations aimed at Republican Party elites and allies have prompted concerns about the ability of the country's judicial and investigative mechanisms to ensure fair application of the law."
Freedom in the World is an annual global report on political rights and civil liberties, composed of numerical ratings and descriptive texts for each country and a select group of territories. The 2023 edition covers developments in 195 countries and 15 territories from January 1, 2022, through December 31, 2022. A country or territory is awarded 0 to 4 points for each of 10 Political Rights indicators and 15 Civil Liberties indicators. The status depends on its aggregate Political Rights score, on a scale of 0–40, and its aggregate Civil Liberties score, on a scale of 0–60.