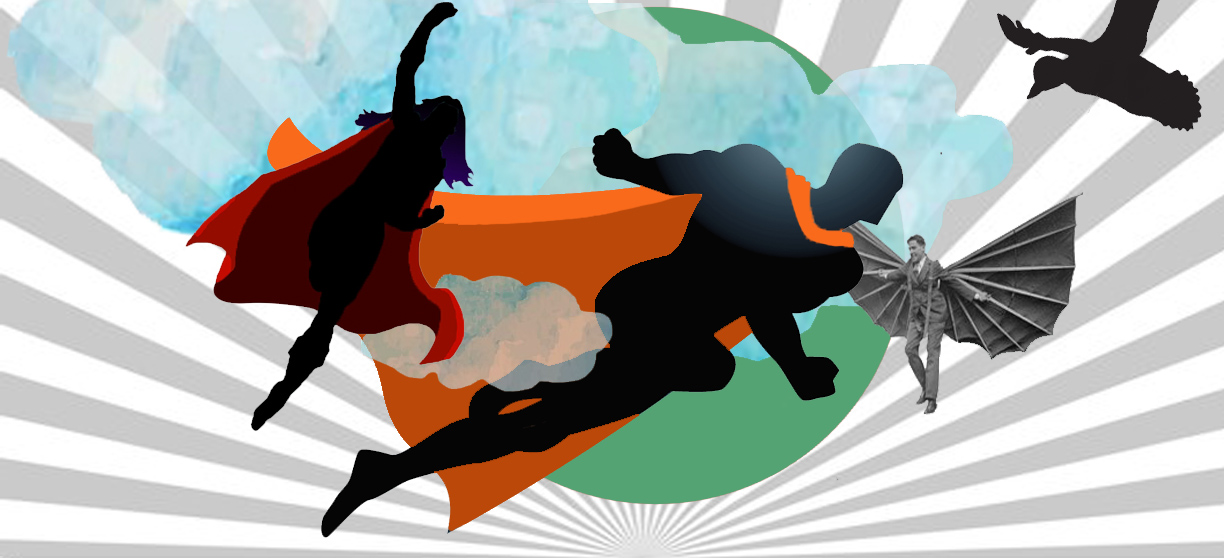 Building cool products is one thing, successfully delivering them at scale is another. If the Armenian tech sector is to grow sustainability, it's going to need to excel in both. Despite the quality of local junior talent, how many professionals are qualified with the skills and experience necessary to successfully lead the helm of internationally competitive firms?
While the excitement and optimism surrounding the Armenian tech sector is founded, it is also imperative to peer past the rose-colored glasses and think critically about the state of affairs. The reality is that, despite the ample success stories, growth potential, and increasingly hospitable regulatory and tax frameworks, the sector still only accounts for only four percent of the country's GDP—and many senior-level specialists are driven out of the ecosystem in pursuit of more lucrative opportunities abroad. 
One significant barrier to growth is that a large subset of local ICT firms still operate on an outsource-oriented model. While this initially enabled a lot of the industry's early development, as large companies like Synopsys and National Instruments established Armenian branches to take advantage of lower-cost labor, a 2020 World Bank report noted that the recent proliferation of automated alternatives to technology services like customized software and web design threatens the model's long-term viability. Ultimately, what once enabled an entire generation to dramatically increase their earning potential may be holding the next generation back from pursuing higher value-added opportunities. This revelation shouldn't come as a surprise, as industry analysts have been pointing out for the better part of a decade that an overreliance on outsourcing would not be a sustainable path for growth and innovation.
Without doing away with outsourcing entirely, there's an important second path: an entrepreneurial growth model and focus on product design. Armenia has already experienced significant development on this front, with local success stories like Picsart, Sololearn, and subsidiaries such as ServiceTitan proving that Armenia can be home to leading global businesses.
These companies, however, are facing a major shortage of talent, integral to scaling their operations. One obvious culprit is the lingering legacy of the Soviet education system. Despite acceptance into the Bologna Process in 2005 aiming to align Armenian Higher Education with European standards, the transition away from a largely static, antiquated approach toward a focus on tackling "real-world" problems has been a slow one. In a study analyzing the shift from centralized to participatory education in post-Soviet countries, one literature review found that "hierarchical structures, antiquated teaching methods and lack of international standards" routinely fail to prepare Armenian graduates to meet the demands of the global market.
The issue isn't with finding entry-level developers—there's a steady supply of easy-to-train junior talent. Several companies have even developed their own training programs to facilitate this process, mitigating any skills gaps resulting from traditional university education. Synopsys, for example, operates its own educational programs at the bachelor, master's and research-level. Picsart similarly offers its own training courses and in-house "university" to upskill employees. While resources and attention are disproportionately aimed at boosting the capacities of early-career professionals, there remains a lack of investment in and growth opportunities at the mid- and senior-level. According to a 2019 report mapping the Armenian tech and entrepreneurial ecosystem, a survey of industry leaders identified a lack of high-level specialists as the primary barrier to growth.
This isn't because companies are unwilling or unable to provide competitive compensation, but rather the prevalence of a growth ceiling: when qualified professionals reach the top of their field, there is a lack of development opportunities that would incentivize them to stay in Armenia. At this point, those with globally-oriented mindsets leave the country to find impactful careers, often in the U.S. or EU. This isn't just in technical positions, but across a whole suite of other specialties: product and project management, quality assurance, business development, sales and marketing to name a few. In the same 2019 survey, organizations reported that a baseline lack of soft skills was endemic—predominantly related to communication and collaboration. International development institutions such as the World Bank have advocated for public policy interventions to address this skills gap, suggesting that the Ministry of Economy or Ministry of High Tech Industry should introduce managerial training programs targeting mid-level professionals and invest in university reform.
The lack of leadership skills isn't unique to Armenia or similar developing countries, but instead are growing pains faced by any industry in the midst of a spurt. Through a 2019 survey of over 4,000 managers and leaders across 120 countries on the Future of Leadership, MIT's Sloan Management Review demonstrated doubt of organizations' ability to effectively compete in the new digital economy:
"When it comes to leading in today's digital world," asserts research lead Michael Schrage, "what I don't see are enough leaders who are living in the business and leading by example. Actions speak louder than words, and actions spring from mindsets."
Building Up
"Actions spring from mindsets" is effectively the founding ethos of a recent alternative educational initiative—BuildUp Bootcamp. BuildUp's founder Albert Pogosyan was not willing to wait for retroactive interventions when the demand for talent is immediate. Leveraging prior experience establishing the Project Management Association of Armenia and Yerevan branch of the Awesome Foundation, he rallied his own network around an ambitious idea: an alternative educational program that, through a focus on problem solving, could "change the mindset of a nation."
Targeted specifically at mid-level specialists with over one year of work experience, BuildUp has set out to "disrupt the way technology is taught in Armenia." The 16-week program has an alternative approach to the "bootcamp" model that has gained significant traction over the past decade. Conventional bootcamps are typically geared toward teaching participants programming languages over short time periods, and are a popular option for people looking to jumpstart or pivot their careers. Several of these offerings exist in Armenia: The Armenian Code Academy, Microsoft Innovation Center's Coding Bootcamp and FAST Foundation's AI Bootcamp all provide accelerated technical courses that promise to help participants find positions within their respective fields. Rather than teaching junior developers how to improve their coding skills, BuildUp's approach instead focuses on improving professionals' problem-solving and critical thinking capacities.
What exactly does that entail? Pogosyan argues that the most valuable skill to cultivate is "effectiveness," which he defines as knowing how to ask the right questions at the right time and approaching problems collectively. He argues that there is no other way to do this than through a really good team environment, which—due to the lack of retention of good leaders—isn't always easy for companies to build and maintain.
BuildUp's peer-to-peer product-based model is directly informed by pedagogical research, which has shifted the approach to learning from individual to group problem-solving. In a study analyzing "Collective Working in the Workplace," Anoush Margaryan and her co-authors determined that experiential learning was the only form of learning practice where all four knowledge behaviors took place: connecting, consuming, creating and contributing knowledge to the collective.
After a heavily-vetted application process where potential participants are assessed for their willingness to learn, students admitted to each of the six professional tracks—product management, product design, digital marketing, B2B sales, full-stack and back-end development—form teams and are tasked with developing a solution for a real-life challenge put forth by the BuildUp community. After four months of weekly meetings with their teams and tutors to develop their products, the idea is that each cohort will publish its solutions on ProductHunt. Poghosyan is adamant that this isn't an accelerator or incubator program, however. The point isn't that teams will graduate to create their own start-ups, but focus entirely on building solid products that address challenges that may be too small to turn into a business. This sort of experience can have a major impact on peoples' careers, more so than listing a tech giant on a resume. Poghosyan asserts that "nobody cares if you worked at Google for two years, but if you actually solve a real-life problem—then everyone does. That's the important thing here."
The imperative of fostering "growth mindsets" through this process isn't a hollow corporate truism—but is integral to rising to the demands of the digital economy. Fewer are more qualified to speak to this aim than Dean of the B2B Sales stream, Piruza Harutjunjan. As an IT business development expert, she's well versed in the demands of working across European and North American markets. While primarily based in Estonia, like many following the 2020 Artsakh War Harutjunjan decided to refocus her efforts towards initiatives related to Armenian development. In addition to her involvement with BuildUp, she is currently working toward bringing Estonian EdTech platform Edumus to the Armenian school system. Having grown up between the two countries, Harutjunjan has significant insight into the ground that needs to be covered in order for the Armenian tech community to compete internationally.
BuildUp also gives Armenians invaluable exposure to a global professional network. The opportunity is unique, and may not have been possible before the pandemic. Aside from normalizing distance education, Harutjunjan identified another interesting point: professionals simply have a lot more time on their hands after the pandemic and are, to put it frankly, "bored" and eager to be involved in more projects.
Paying It Forward
While many similar initiatives charge hefty tuition fees, BuildUp is a non-profit with the ultimate goal of positively impacting Armenia's development. For now, the program's funding stems from its founding community of trustees, mentors, and deans. This doesn't mean it's completely free for students, however—it operates on a tuition-delayed payment scheme. Each student signs an income sharing agreement (ISA) that mandates that, one year after completing the program, should their salary exceed a predetermined amount, they are required to contribute $100 monthly over a 17-month period. If their salary doesn't grow, then the student owes nothing. More than contributing financially, the main goal is for alumni to remain a part of the BuildUp network and even re-enroll in courses. As BuildUp's initial cohorts complete the program, the ultimate measure of its efficacy is clear cut: its ability to reach financial self-sustainability. Should students succeed in meeting the conditions of their contracts and return to become paying members of the community, then it's clear that the innovative model is on to something. This isn't to say that higher salaries are the ultimate gauge of value, however. The main point is to target people who want to grow their careers, irrespective of how that might reflect in their bank accounts.
Relatively low stakes notwithstanding, the project met its fair share of hesitancy. Of the 200-plus calls made by Poghosyan as he strove to pull together the founding team, many were skeptical of the viability of the initiative, or keen to get on board only after it was proven successful. Despite its attractive terms and promise to help students level up their careers, BuildUp initially struggled to attract enough applicants to kick off its inaugural cohort. Why would a mid-level professional want to invest in education when they are already comfortably employed? While the ISA tuition model has been popularized by leading bootcamps—including the Armenian Coding Academy—it may be a tough sell for some. That said, income-sharing agreements also ensure that the incentives between organizers and participants are aligned. A lack of similar accountability measures have led to other programs notoriously falling short on promises—with students left wondering why they invested in what was essentially "a $13,000 e-book." Another potential issue is more insidious—people may not recognize areas where they are deficient, so why would they apply?
The main imperative moving forward is to reconcile the excitement and "story" of the potential of the tech ecosystem in Armenia with active acknowledgement of the factors hindering its growth. If successful, BuildUp Bootcamp could provide a powerful testament to the community-approach of overcoming these challenges.