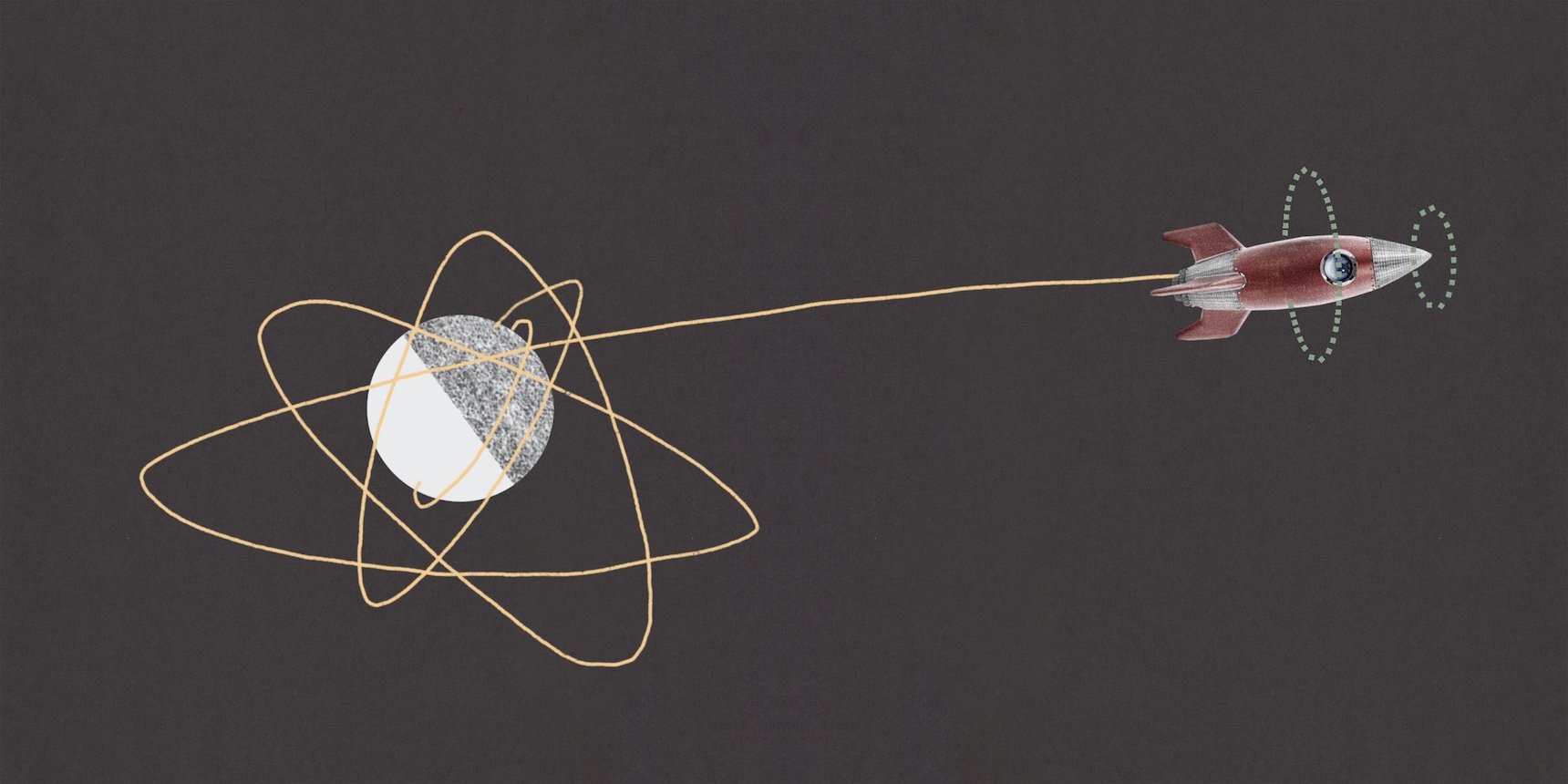 In 1957, the launch of Sputnik 1 marked the start of the space age, with only the Soviet Union and the United States actively pursuing activities in space. However, in the past decade, space travel and technological innovation have gained unprecedented traction, with thousands of new actors, including both state agencies and private companies, joining the space community. Today, there are over 70 space agencies globally involved in space science and technology, all competing to broaden humanity's understanding of the cosmos. 
The year 2022 set a revolutionary milestone for the space sector with a record breaking 186 successful rocket launches (41 more than in 2021).
Space technologies have become a crucial driver of scientific and economic progress of nations. Many countries are investing in and developing their own space capabilities to reduce reliance on other countries. This trend has spurred investments in the global space industry and fueled funding for research in the field. 
Companies and governments around the world invest in space technology research to enhance their capabilities and establish strategic space assets, such as launch vehicles, satellites, and other hardware. They achieve this by leveraging diverse expertise across various domains, including commercial applications and defense. In this way they can offer the best off-the-shelf technology to their buying partners and capitalize on the demand from governments seeking to enhance their national security.
Tigran Shahverdyan, a member of Gituzh, notes that the space sector is a rapidly growing field that has not been slowed by crises such as COVID-19. In fact, space exploration has continued to expand because it is one of humanity's greatest frontiers. "To be competitive in that field, to make a positive impact on the world, and become a valuable player in the global arena, it is crucial that Armenia starts now," he says. 
The Armenian space tech sector is beginning to take advantage of this growth globally and the opportunities it creates for new players. Tangible progress is being made, with the private sector leading the way and opening doors to many exciting space initiatives. 
One of the largest initiatives in the country is Bazoomq, a non-profit space research lab. Its aim is to conduct research, build capacity by training scientists and engineers, create infrastructure, and provide educational opportunities. According to co-founder and CEO Avetik Grigoryan, the lab's ultimate goal is to help the nation "regain its former reputation in space activity, collaborate with other countries, and provide value to the world once again." 
Bazoomq recently partnered with the Center for Scientific Innovation and Education (CSIE), another major player in Armenia's space tech sector, to establish a joint facility for researching, developing, and assembling small satellites. The facility is now operational and provides lab space for assembling and testing prototypes. A separate section, which is designed for the final integration and testing of flight units for space launch, will soon be equipped with an ISO8 standard cleanroom. The project aims to cover the full spectrum of satellite assembly, including programming, functional testing, and custom payload integration, as well as documenting processes and collaborating with partners. 
This facility was established based on the founders' understanding of what Armenia's primary needs are in terms of space activities. As space is a costly area, starting with small satellites is the easiest and most cost-effective approach, according to Grigoryan. Despite their low cost, "we can do things that are novel, and we can enable new technologies and new solutions, and that will be interesting and will create demand in the space market." 
The importance of satellites in our daily lives can't be overstated. Satellites help connect billions of people to the Internet and provide economic, defense and everyday benefits. Despite the high cost, investing in this high-value realm is crucial and cannot be overlooked by policymakers. 
According to Shahverdyan, it is essential to develop satellites, technologies, and secure state orders to support these areas. "We need scientific schools that will enhance our capacities and enable us to address problems down the line," he stresses. "The time to act is now, or else we will continue to rely on other players for decades to come." 
Armenia has now launched its very own satellite, an achievement that deserves recognition. The successful realization of this project is a collaborative effort involving the Armenian state-owned institution, "Geocosmos", its Spanish manufacturing partner "Satlantis", and the American company SpaceX, which facilitated the launch from the Cape Canaveral Air Force Station in Florida.
Masis Koumrigian, the Technical Director of Space Programs at CSIE, believes that Armenia has the capabilities and potential to succeed. The workforce is intelligent, creative, and resourceful, which provides a significant competitive advantage. "Now it's about doing things quickly, cheaply, creatively," he stresses. 
According to Grigoryan, the new Bazoomq/CSIE research facility will lay the groundwork for future missions and engage youth interested in space engineering.
According to Shahverdyan, space technology is an area that easily inspires the youth, making it a valuable resource to leverage. Not only does it offer an exciting pursuit for young people, it also addresses key issues for the state and society. Educational initiatives are crucial in this regard, such as the AYAS Aerospace Society which provides extracurricular courses on aeronautics, aviation, and astronomy for school students. The school was founded in 1988 by Avetik Grigoryan as an extracurricular study group for school students to mitigate the effects of the disrupted space and educational ecosystem following the collapse of the Soviet Union. It has since evolved into an NGO that involves anyone interested in space technology. Additionally, the Armenian Model Rocketry Association was established to revive model rocketry in the country. "The experience of teaching in AYAS taught me that kids interested in this area later become a very useful talent pool for scientific and technological areas," Grigoryan says. Bazoomq, in fact, was created by graduates of AYAS. "If I didn't start in 1988, Bazoomq wouldn't exist today," he says, adding that Armenia should add an aerospace curriculum at universities to start bridging another gap immediately. 
Koumrigian believes that it is important for young people to engage with and understand the significance of space. He suggests that the next step is for universities to create talent that can support space projects. Conversely, organizations should provide opportunities for those graduates to do research and work in the field. "This requires industry, research institutions, universities to move forward in parallel so that they can support each other," he explains.   
A recent initiative, the Armenian Aerospace Agency, was founded earlier this year with four development areas as its goal: space education, science, engineering, and industry. Founder Mher Mehrabyan says they provide free aerospace engineering education and jobs to young people, with the primary target being those injured in the 2020 Artsakh War. The agency plans to establish an educational and R&D laboratory to test and develop new ideas into scientifically tested, high-quality products for the space industry. On the industry side, they are working on producing a new type of aerospace engine that is scheduled to be released in 2026-2027, encompassing all production cycles. 
Mehrabyan emphasizes that setting high ambitions in the aerospace industry is key. "The states that dominate in this field also dominate the world," he says, stressing that this can only be achieved by fostering scientific and engineering potential, steering it in the right direction, and assisting in the journey from concept to finished product.
According to Mehrabyan, success in the aerospace sector requires perseverance, time, and investment. "We need long-term state programs that are not dependent on the political powers in charge, which can change." 
Experts believe that Armenia has the potential to build its space tech capacity, and it is vital for the country to take measures to address challenges across key dimensions to foster growth in this sector. However, the Armenian authorities have been notoriously inept in science, R&D, and technology matters for the past 30 years. Therefore, new approaches to mobilizing resources should be explored, and significant investment should be made to support this transition and promote development and economic catch-up.
Facing significant uncertainties and challenges, a pragmatic and collaborative approach can enable steady growth toward a self-sustaining space ecosystem. With the appropriate public and private investment and strategies, industry players can build models to capitalize on long-term revenue opportunities. 
As many industry observers have noted, the recent trend towards more affordable and frequent space launches has enabled the deployment of smaller satellites equipped with the latest technology. "You can launch something small, but demonstrate your technology, so that follow-on missions can benefit from lower risk and optimized tech," Koumrigian says. Armenia can contribute –– it is just necessary to provide a platform.
One of the challenges highlighted by Shahverdyan is the amateurish nature of legislation regarding space activities. This is because there is no differentiation between non-profit companies, whether they are scientific, state-owned or private. While these companies are exempt from profit tax, they are required to pay a licensing cost of 10 million AMD annually. The tax exemption alone is not enough to incentivize non-profit organizations, and so the fee for the license becomes a barrier for them, according to Shahverdyan. "Furthermore, the license covers all types of activities, while other countries have various licenses based on the specific activity." 
The current regulatory environment does not encourage the growth of space activities and business. State programs that effectively address state-identified challenges are necessary to foster growth. Mehrabyan agrees that current legislation requires significant reform and emphasizes the need for skilled aerospace engineers and adequate infrastructure for the sector to thrive. 
Shahverdyan attributes the lack of engineers and infrastructure to the absence of state programs. "Despite having specialists, they lack the experience in space technology due to an absence of state orders. Neither the conditions nor the factors contributing to youth choosing those directions are present," Shahverdyan points out.   
If there is no plan based on state needs, which includes not only what problems should be addressed but also what sort of infrastructure and human capital should be built, the profit tax exemption provides little value. "The best thing would be a bold national strategy that addresses all of the above," says Shahverdyan. 
"The space economy is going to be massive in the next 10-20 years. Armenia needs a plan for the next 1-2 years and also for 10-20 years, and both should be put into action immediately," stresses Koumrigian.
The growth of the space tech industry is increasingly driven by international collaboration. Countries around the world are pooling resources, expertise, and funding to advance space exploration and technology development.
Despite Armenia's geopolitical challenges, 2024 promises to be a remarkable year for the country. The Austrian Space Forum (OeWF) has chosen Armenia as the host country for its next Mars analog simulation, the AMADEE24 mission, in March 2024. The training will take place on the high plateaus of Mount Aragats, where the physical and geological characteristics of the terrain is similar to those of the surface of Mars. More than 250 international researchers will provide scientific support for the mission, which aims to test materials, seek solutions to potential issues, analyze defects in the system and more.
Mehrabyan says AMADEE24 is not just a gift to Armenia, but also entails a great deal of responsibility to showcase its space ambitions and gain international recognition as a nation that contributes to this realm. 
Shahverdyan suggests that forging partnerships with foreign organizations at the state level is the most effective approach to achieve this goal. By doing so, one can both contribute to and receive valuable benefits from the partnership simultaneously. 
The race for space exploration has never been more intense, with increasing investments and involvement. As the global space economy continues to expand, and technological advancements accelerate, deepening international cooperation promises  an extraordinary future for space technology. However, to actively participate as actors in space exploration, enhancing life on Earth and deepening our comprehension of the universe, it is imperative that Armenia commence its efforts now.