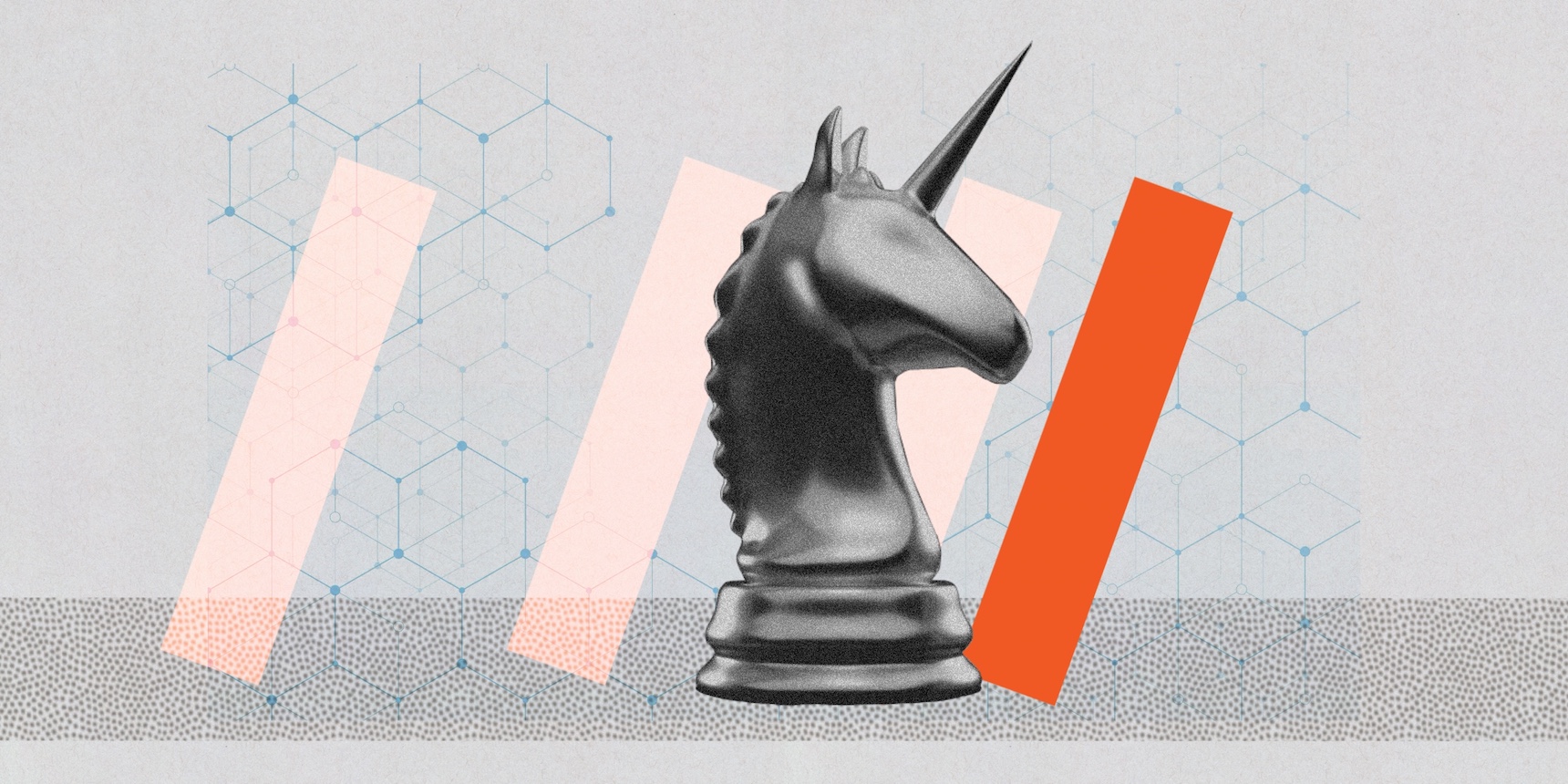 In 1959, British scientist and writer C.P. Snow delivered a Rede Lecture titled "The Two Cultures," urging the science and humanities communities to bridge the longstanding divide between them in order to address the world's most pressing problems. Although the talk and its subsequent publication coursed influentially through intellectual circles, the unresolved nature of its core argument remains evident, disciplinary silos persisting into the 21st century despite frequent calls for their convergence. 
In Armenia, discourse surrounding the integration of arts and humanities with technological development has gained significant traction. In an April 2021 article, founder of the new media platform Panopticon, Vahram Akimyan delves into the need for a comprehensive approach reconciling technology and the arts, emphasizing the importance of nurturing a thriving creative ecosystem alongside the nation's push for high-tech development. Manya Israyelyan expanded the debate, pushing innovation as not only the product of solely science and tech, but a plurality of creative actors and ideas. Both implore decision makers to recognize this as an imperative and act accordingly to dismantle existing cultural and institutional divides.
This assertion found an ally in the 2022 Digitec Summit, the (deferred) third in a trio of tech-centered conferences last fall in Yerevan. Similar to both STCC and GIF, the event convened leading entrepreneurs, scientists, policymakers and educators over the second weekend in March to explore how cultivating an "ambitious" tech ecosystem is the key for Armenia to withstand shocks in an ever-volatile global system. Mirroring the aforementioned advocates, however, the Summit pushed for the prevailing dichotomy between "tech and non-tech" to be broken down; particularly the bias towards rational, algorithmic, and calculated thinking that often accompanies the former. 
Alexandr Yesayan, Chair of Digitec's principal organizer UATE, underscored in his opening remarks how a radical change in mindset that prioritizes human interest is imperative to sustainable development in Armenia. Echoing Snow, Akimyan, Israyelyan, and innumerable other advocates, he argued that education should be reinvented to prepare society with not only STEM-tracks, but also creative professionals that can work together to address local and global problems. Chair of the Summit Raffi Kassarjian emphasized that there is no facet of national life unaffected by technology, from education, healthcare, politics, to defense. Cultivating a strong ecosystem, he argued, has the potential to establish a new middle class, fracturing traditional patronage networks and increasing opportunities for all of society.
An automated-emcee courtesy of Podcastle's text-to-voice converter guided the audience through a series of panels, keynotes, and debates delving into these issues further. Taken collectively, it becomes clear that, at least in rhetoric, the "Two Cultures" are closer to reconciliation than evident in techno-solutionism-heavy discourse usually dominating similar events in Armenia. With the next Digitec recently announced, this switchback through the Summit will help gauge the state of the conversation, serving as a primer prior to the suite of like-conferences over the upcoming months. 
Aligning Armenia 
An important dimension of events like Digitec is that they serve to align Armenia with international frameworks of sustainable development, most notably the European Union's research and innovation program Horizon Europe. The Summit kicked off with statements from EU representatives emphasizing two key missions: leveraging technology to solve global issues like climate change as well as fostering just and democratic societies. In both instances, EU Ambassador to Armenia Andrea Wiktorin stressed the need to reframe challenges as opportunities for emerging tech hubs like Armenia to assume leadership positions working toward both objectives.
Ambassador Wiktorin also highlighted the ambivalence of technological change, underscoring the imperative of making technology "work for" democratic societies rather than undermine them. She emphasized that it is our collective responsibility to ensure that technology is used ethically and responsibly, protecting transparency and accountability where threats to the opposite loom. Despite potential dangers, it is crucial for national leaders to demonstrate their capacity to navigate technological transitions in service of humanity rather than against it. 
The urgency of addressing global challenges necessitates collective resolve, as the interdependencies of economies in the global supply chain eliminate the notion that any country can effectively act alone. While advocating technology as a "force for positive change" may not be groundbreaking, it holds significant value. Engaging with broader EU frameworks not only provides access to funding opportunities but also symbolizes Armenia's commitment to sustainable development on a diplomatic level. Anna Barseghyan addressed this imperative in a recent pair of articles for EVN Report, discussing the missed opportunity for Armenian research and innovation resulting from a lack of engagement with the framework, as well as the lessons that Armenia can learn from European sustainable development initiatives as a whole.
Chasing Unicorns
The famed "unicorn" — a company reaching a billion-dollar valuation — has become a popular means of measuring not only an individual ventures' success, but also that of the nation they're based in. In 2021, Armenia entered the league of countries boasting a home-grown unicorn, as Picsart surpassed a billion-dollar valuation following their Series C funding round. The term and its implications was a common thread throughout the Summit: what are the enablers, how do we fuel more?
While dominant discourse still positions Silicon Valley at the nexus of startup success, one panel focused on ways competitive startups are built in emerging economies. One venture validating this trend is Krisp. CEO and co-founder Davit Baghdasaryan reflected that though places like Armenia had already been steadily making a name for themselves on investors' radars, the pandemic quickly eradicated any notion that success must be bounded by geography. So long as startups deftly leverage the resources available to them, ascension on global markets can be achieved from anywhere. 
A key protagonist to this conversation is Estonia, who — long before the pandemic — established itself as home to many successful startups and the European leader of unicorns per capita. Adding insight to the small nation's outsized success was the recently-elected head of the Estonian Research Council, Anu Noorma. In a panel discussion addressing the role of research institutes and universities, she called back to the period following the collapse of the Soviet Union, where Estonia was trying to gain footing as an independent nation. Resources were scarce, and choices surrounding their allocation difficult. One strategy was to consolidate research centers with universities, which helped embed a culture of cross-institutional collaboration through to present-day. 
While the landscape has drastically changed from the 1990s, Noorma emphasized that now-independent research institutes still work closely with universities. The latter have transitioned toward an innovation lab model to foster an environment for entrepreneurial growth, helping startups with commercializing the innovations that emerge from research. Exemplifying the efficacy of this collaborative approach is Marina Aghayan, co-founder of deep tech companies AIP Tech and FACT industries. Completing her PhD at Tallinn University of Technology helped fuel the development of two startups leveraging her research in material science, one continuing to base their operations from TalTech's innovation and entrepreneurship center.
Estonia's success was not a happy accident, but the product of bold public leadership when prospects looked their bleakest. First president post-independence Lennart Meri iconically stated that though "the situation is shit, that's our fertilizer for the future." Despite facing similarly challenging circumstances, Armenia today arguably has a lot more tools at its disposal than the Estonia of yesterday. That said, hammering away at various initiatives won't go far unless there is a clear vision of what should be built when the dust settles. 
The imperative of acting urgently on long-term vision was a central facet of Raffi Kassarjian's conversation with Noubar Afeyan, who argued that anyone who cares about Armenia's future needs to ask "what do we wish we had done 20 years ago?" To that end, we also need to determine what kind of government is willing to take on the responsibility of prioritizing long-term interests when voters are more swayed by current issues. He argued that the nation's priority should be governing for the five-year-olds, those that will inherit the consequences of decisions made today. Or rather, not made. 
"Context Is Everything"
All roads lead back to national strategic planning — an imperative that requires dialing into the specifics of a country's individual context and capacities. Less flashy of a topic than unicorns, but arguably more important. The first panel of the Summit addressed this issue head-on, calling on speakers to reflect on successful growth models and what lessons Armenia could apply from them. 
Joining Estonia as a compelling case of government-enabled transformation is its northern neighbor, Finland. Speaking about her country's transition from impoverished to prosperous, former Minister of Transport and Communications Suvi Linden recalled how early regulation of the telecommunications industry led to not only high quality nation-wide broadband access for citizens, but also a thriving wireless technology sector. The latter was largely enabled through private-public partnerships that helped industry navigate challenges, such as the job losses faced by Nokia after the introduction of touchscreen phones by Apple, as well as the increased connectivity demands during the COVID-19 pandemic. Linden asserted that governments have a crucial role in actively promoting and supporting innovation. She stressed the importance of employing strategic policies that effectively harness a nation's strengths while mitigating limitations, ultimately driving growth in high-potential sectors.
Where does the Armenian government currently stand in terms of its strategic initiatives? Minister of Economy Vahan Kerobyan gave an overview of existing activity, which he divided into four pillars: modernizing the economy through equipment upgrades across various industries, subsidizing salary costs for highly-skilled professionals, promoting digital transformation, and addressing the underutilization of innovation in business. While these initiatives represent a step forward, they are not sufficient in themselves. A recently published UNECE report reviewing Armenia's innovation landscape predictably determined that while the nation exhibits "great potential," the absence of a comprehensive strategic plan and regulatory framework hinders the effective development and implementation of innovation-related policies and initiatives. 
What Kind of Society Do We Want?
Amid talk of startups, unicorns, and the glamor of Silicon Valley — it's important to reconsider what benchmarks nations like Armenia should aspire to. In his book Innovation in Real Places,  expert on rapid-innovation-based industries Dan Breznitz implores regions working toward high-tech development to ask themselves a critical question: "What kind of society do they want to have, and therefore what kind of jobs do they want to create?" The answer, he explains, should determine the structure and character of the innovation ecosystem rather than attempting to replicate what's in fashion. While Silicon Valley's model of VC-backed, startup-led growth is often portrayed as the epitome of success, it is crucial to not only acknowledge the radically different context in Armenia — but question the desirability of that particular growth model in the first place, given the gross inequalities it has exacerbated.  
While discourse often attributes excellence to the tech sector mantras of "move fast and break things" and "think foolishly," Breznitz traces how Silicon Valley's ascension is largely owed to something else entirely: a legacy of substantial public sector investment that allowed scientists to conduct research unbinded by shareholder commitments. As such, it is important to recognize that many essential preconditions for innovation-driven growth are not guaranteed by the private sector alone. Effective policies should be adaptable over time and address the challenges in the political economy, directing public investments toward areas with high uncertainty; de-risking pivotal sectors and encouraging a wider range of private investors. In contrast to what Breznitz dubs the "Silicon-Hyphen" approach, countries such as Finland and Taiwan have adopted their own innovation models, focusing on specific stages of production in industries with high domestic potential. These models emphasize specialization rather than trying to replicate the entire Silicon Valley ecosystem.
For countries aspiring to emulate this success, Breznitz contends that there is ample opportunity. While large multinational corporations previously dominated, the COVID-19 pandemic has highlighted the need for redundancy and resilience in global value chains. This shift presents a chance for regions like Armenia to proactively prepare for future industries, such as green tech and biotech, to establish their own regional networks of production and become prominent players in the global landscape. To this end, Armenia should leverage its strong connections to innovation hubs like Silicon Valley while also ensuring the benefits are sustained locally. 
Strengthening Science
The reason the startup route has taken precedence in Armenia can be traced to the lack of supportive policies in science. Private ventures, as noted by Unum founder Ashot Vardanian, are often the primary funders of cutting-edge research, not the State. Hrant Khachatrian, Director of the AI research organization YerevaNN, similarly notes how industry has outpaced the public research ecosystem. There is an urgent need for reforms to create better alternatives for scientists and specialists outside of private ventures, affording individuals the opportunity to fully leverage their drive and expertise towards endeavors not initially defined by profit motive. 
Arsen Arakelyan, Director of the Institute for Molecular Biology, supports the existence of multiple models that offer viable and rewarding futures in science. Aligning with the Gituzh initiative, both Arakelyan and Vardanian assert that the government should define clear research priorities and direct increased funding toward high-quality research in critical domains. Maintaining a long-term posture, they argue, is crucial even when immediate justifications may be challenging. 
The proposed AI Institute, led by YerevaNN and initially focused on AI applications in life sciences and chemistry, is a promising answer to these imperatives. By aligning state institutions, universities, and industry leaders, the institute could potentially mitigate the public-private disconnect, providing researchers with opportunities to work on projects of strategic importance to Armenia that can eventually be commercialized. While allocation of state funding toward the initiative remains uncertain, it nevertheless has the potential to help rebuild public trust in science.
Unpacking Institutional Baggage
In the final discussion of the Summit, panelist and former President of San José State University Dr. Mary Papazian put many of the aforementioned arguments in concert, stressing that beyond teaching specific skill sets to accommodate industry needs, education must also hone in on larger questions related to what it takes to build and sustain a thriving society. A key point is that the oft-lamented talent gap isn't exclusively technical: the digital and creative economies are inextricably linked, with graduates in humanities and social science often in higher demand than their STEM counterparts by leading companies. Positions require not only technical skills, but applying them toward understanding and solving problems affecting people. She emphasized that the Armenian education system should be equipping students with the ability to engage critically with ideas and synthesize them across disciplines.
Aligned with the "Two Cultures" argument, Papazian advises that it is not about pitting different fields against one another, but rather identifying how they can be leveraged together. Making the reforms necessary to achieve this is a challenging task. It requires overcoming the "institutional baggage" inherent to many organizations, entrenched and inflexible postures that often stunt much-needed change. This rigidity isn't just a problem in the public sector, Papazian reminds us. Large tech companies like Google, Amazon and Apple similarly struggle to innovate within their own spaces, often opting to acquire startups where innovation is flourishing. What if organizations outside private industry could do the same?

Promisingly enough, in some ways they already are. Founder and CEO of Teach for Armenia Larisa Hovannisian spoke to the challenges confronted in the education sector, where, in addition to resource limitations and teacher shortages, schools and universities also face existential questions about their role in a fast-changing world. She stressed the urgency for stakeholders to come together and work toward a common purpose, tackling broader concerns outside of sector-focused thinking. Teach For Armenia has piloted this collaborative approach with the Ministry of Education, Science, Culture and Sport, who has given the organization the green light to test and experiment with their own model of project-based learning. UATE's Armath Engineering Labs leverages a similar pedagogical approach, launching in 2014 to bring quality technical education in Armenia's regional public schools. Educational Programs Director Shamam Gevorgyan drove home the urgency of their efforts: "Each of us are here because there are institutional failures," she asserted, emphasizing the importance of an experimental, iterative approach that addresses Armenia's cultural differences rather than attempts to "copy and paste" best practices from other countries. 
Empowering outside organizations with the capacity and flexibility to pilot new programs, and subsequently listening and learning from their experiences, is one way the government will be able to circumvent capacity limitations and craft policy reflective of the constituents it serves. Exploring how this model could be applied to other domains could open up new opportunities for accelerating effective public-private partnership. 
Embracing the Hacker Mindset 
The initiative most renowned for its innovative approach to education is TUMO, which VP of Engineering Hayg Astourian describes as on a mission to help students not only "learn how to learn," but also rediscover their intrinsic curiosity. When it comes to addressing pervasive challenges, Astourian is an advocate for popularizing a "hacker mindset." Despite the term's conventional associations with cybercrime, he contends that the essence of hacking lies in posing novel inquiries and exploring imaginative approaches to address them: an "endeavor towards understanding." This posture is indispensable to the industries TUMO prepares students for, which are changing more quickly than traditional education can keep pace with. Adaptability, he argues, should be the objective for students over any other skill. 
Embracing the hacker mindset has similarly taken hold in public sector innovation discourse as an answer to how governments can navigate volatile environments. In their discussion of the organizational underpinnings of innovation, Kattel et al (2019) highlight how "bureaucracy hackers" help catalyze change within political networks, introducing new ideas and processes to incumbent structures. This "push" often comes from the private sector, steadily "routinizing" new capacities into public institutions in order to address new technological challenges. The catch, they posit, lies in reconciling this disruptive approach with the role of governments to provide long-term stability; striking an elusive balance of risk-taking and accountability. 
Reconciling the Two Cultures
British economist and innovation scholar Christopher Freeman wrote that "innovation is far too important to be left to scientists and technologists. It is also far too important to be left to economists or social scientists." Drawing on this wisdom, the task moving forward is to create more forums for convergent dialogue, lending energy to the less-glamorous organizational dynamics underlying innovation. Not science and tech in isolation, but the day-to-day minutiae that drives its creation and diffusion across society. While the former are often framed by events like Digitec as a means for Armenia to prove itself to the world, the latter is arguably more determinant of the lasting impact and transformative potential of innovation within the country itself. National branding should continue to be aspirational, domestic discussions less embellished. 
Even the countries that seem to get everything "right" are still muddling through the messiness intrinsic to development. Walking through the capitals of both Estonia and Finland feels close to utopic, at least contrasted with the cozy chaos I've come to know from Yerevan. Digital public services, accessible public transportation networks, pedestrian-friendly streets, and an abundance of green spaces all contribute to a high quality of life and demonstrate high-level commitment to citizen wellbeing. On a recent trip to Tallinn, I remarked to a local how often their nation came up in conversations about who to emulate, to which they retorted that things are not as idyllic as appearances suggest. In my experience, public leaders in these Nordic nations are the first to admit to the chasm between the ideals strived for and their reality. This humility, or rather pragmatism, is something Armenia must also embed into its approach to development. It's often slow, arduous, unforgiving, and also an indispensable determinant of the nation's future.
All of this is easy to say, but difficult to act on. I've lamented this bind in every piece I've written for EVN Report to date — and it's long past redundant. At the end of his lecture, Snow qualified that "the best one can do, and it is a poor best, is to nag away. That is perhaps too easy a palliative for one's disquiet…meanwhile, there are steps to be taken which aren't outside the powers of reflective people." 
After a year immersed in the Armenian innovation ecosystem, I am confident that there is no shortage of "reflective people" — from entrepreneurs to educators, researchers to policymakers — that possess the determination, resilience and passion to drive meaningful change. Many already have.
So what is the missing catalyst, the determining inflection point more galvanizing than independence, revolution, war? One maddening answer is that one doesn't exist. More than radical change, incremental advancements end up shaping the foundation of lasting and sustainable progress that transforms nations for the better. We must adjust our aperture and prioritize these small consequential steps. 
In aggregate, they start to look like leaps.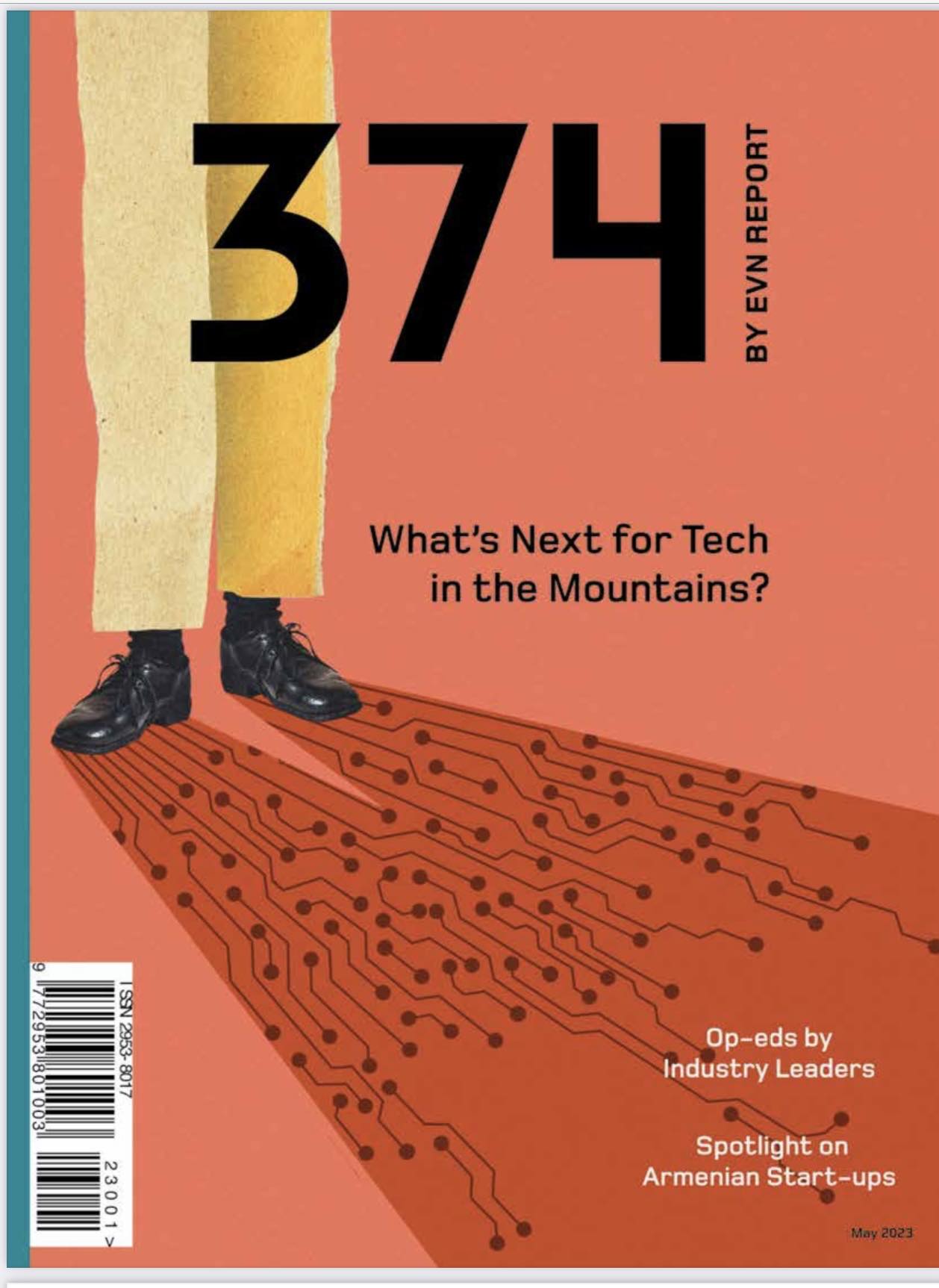 Over the last few years, as Armenia has faced tremendous security challenges, a full-scale war and unprecedented uncertainty, the country's tech ecosystem has at times appeared to be the only corner of the country from which there has been a stream of positive news. Dozens of Armenian start-ups have successfully launched new and innovative products, while attracting substantial investments, including from prominent venture capital funds such as Sequoia, Sierra Ventures and AI Fund.
Motivated by the lack of global awareness and understanding surrounding Armenia's tech sector, EVN Report published "374," the first print tech magazine in Armenia. The inaugural issue sheds light on the fascinating work being carried out by Armenia's most innovative companies across various sectors such as AI, education, blockchain, and biotech. Additionally, we explore the necessary steps to ensure that the recent success witnessed in the industry translates into sustainable and inclusive growth for both the sector and the entire country.
The magazine issue for June features some of the pieces found in "374". We are delighted to feature prominent voices like Nina Achadjian, Armen Orujyan, Raffi Kassarjian, Ashot Arzumanyan, and Hovsep Patvakanyan, who provide valuable insights on these topics.