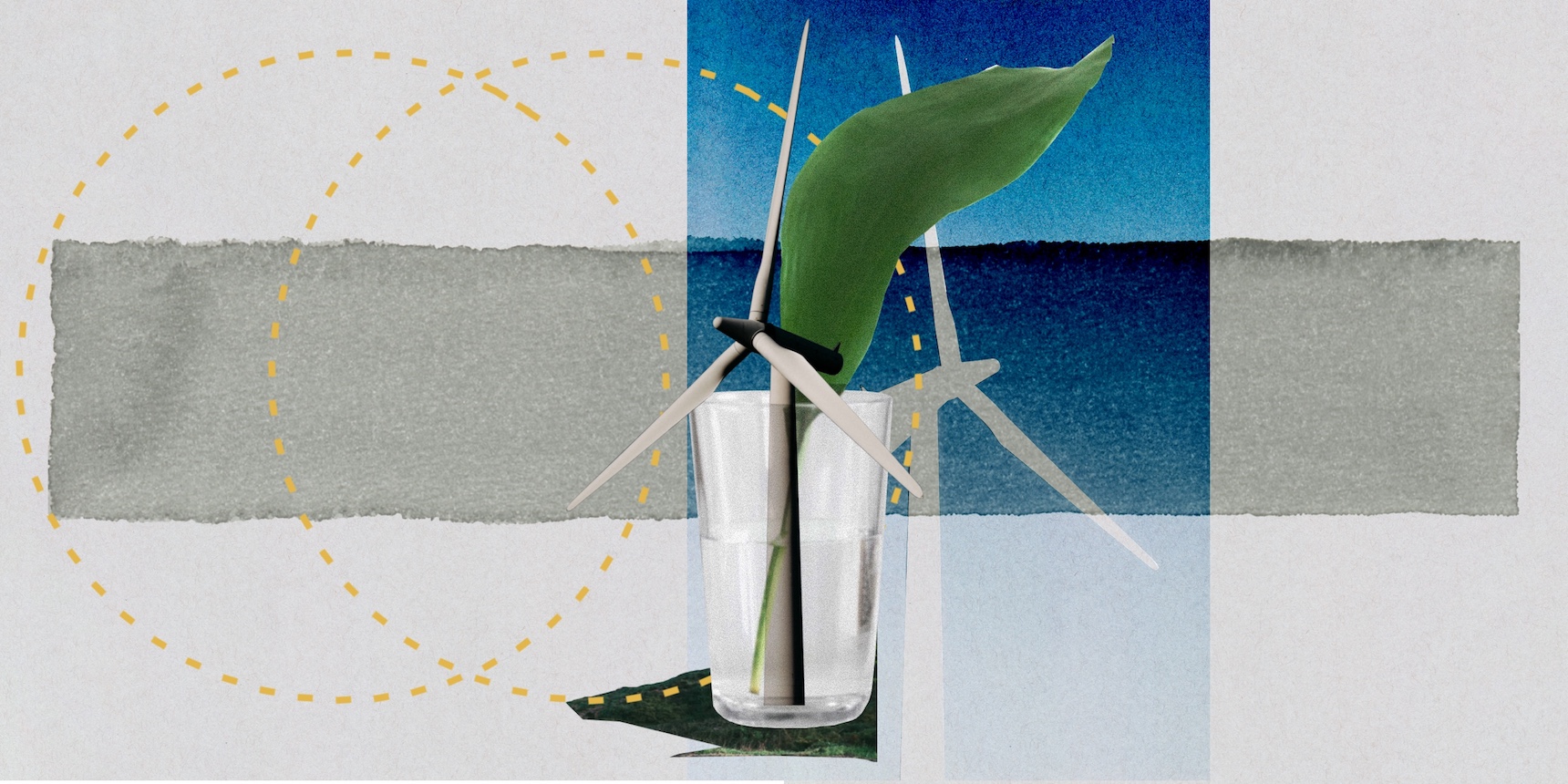 While sustainable development has become a hot topic in developed countries, it is also an essential issue for developing countries, including Armenia. As a small, landlocked country, Armenia faces significant challenges in achieving sustainable development. Despite these challenges, it also has significant opportunities for sustainable growth and development.
Sustainable development is an approach to development that seeks to meet the needs of the present without compromising the ability of people to meet their needs in the future. It accounts for the fact that economic growth, social development, and environmental protection are interconnected and must be pursued together to achieve long-term prosperity.
The concept of sustainable development was first introduced in the 1987 report of the United Nations World Commission on Environment and Development, also known as the Brundtland Report. 
Sustainable development aims to balance economic growth with social and environmental considerations. This involves promoting economic development that is both environmentally sustainable and socially inclusive, while also preserving natural resources and ecosystems for future generations and promoting social equity and justice. 
Sustainable development is a broad concept that encompasses various areas of human activity, including energy, agriculture, transportation, industry, and urban planning. It also involves integrating economic, social, and environmental considerations into decision-making processes at all levels, from local to global.
The EU has been at the forefront in promoting sustainable development in Europe and worldwide. The EU has implemented various policies and initiatives, such as the European Green Deal, which aims to make Europe climate-neutral by 2050. The European Green Deal is a comprehensive plan that covers several key areas, including energy, transport, agriculture, the circular economy, and biodiversity. 
In addition, the EU has introduced the Circular Economy Action Plan, which aims to promote a circular economy model that focuses on reducing waste and increasing resource efficiency.
In addition to these policies, the EU has established funding programs to support sustainable development initiatives in Europe and beyond. The European Investment Bank (EIB) offers financing for projects that promote environmental sustainability, climate action, and social inclusion. The EU's Horizon Europe program provides funding for research and innovation projects that tackle global challenges, including sustainable development. The education sector has also responded to the growing demand for sustainability professionals. Many universities and colleges around the world now offer courses and degrees in sustainability.

A growing trend in sustainability is the recognition of the importance of corporate social responsibility (CSR). Many companies are adopting sustainability policies and initiatives, such as reducing their carbon footprint, promoting responsible supply chain management, and investing in renewable energy. Investors and consumers are increasingly demanding that companies demonstrate their commitment to sustainability. Failure to do so may result in reputational and financial damage. 
Armenia has made progress in promoting sustainable development in recent years. The country has adopted a comprehensive, sustainable development strategy, called the Sustainable Development Strategy 2030. The strategy sets goals and targets in key areas such as energy, transport, agriculture, tourism, and education, and aims to create a sustainable and prosperous future for all Armenians.
Armenia's sustainable development strategy is aligned with the United Nations Sustainable Development Goals (SDGs). The strategy aims to ensure that Armenia's economic development is socially inclusive and environmentally responsible. Implementing the strategy, however, will be challenging.
Armenia has limited natural resources, including water and arable land. As a mountainous country, much of Armenia's land is not suitable for agriculture. Furthermore, water scarcity significantly affects Armenia's ability to support agriculture and other economic activities.
Armenia is also vulnerable to natural disasters, such as earthquakes, floods, and landslides. These disasters can have severe economic and social impacts, and they can set back Armenia's sustainable development efforts. For instance, natural disasters can cause significant damage to infrastructure, disrupt essential services, and divert resources away from sustainable projects. Environmental degradation, including deforestation and habitat destruction, undermines ecosystem health and depletes natural resources essential for sustainability. Social disruptions, displacement, and psychological trauma impede progress towards social inclusivity and equity. Moreover, the feedback loop between natural disasters and climate change intensifies these challenges, affecting agriculture, food security, poverty, and other interconnected goals. Armenia has the painful example of the tragic 1988 Spitak earthquake which not only took the lives of tens of thousands of people but also caused significant environmental damage. One of the most significant environmental consequences was the release of hazardous substances into the environment. The earthquake caused the rupture of chemical storage facilities, leading to the leakage of toxic substances. This resulted in soil and water pollution, posing risks to human health and ecosystems. The earthquake also triggered landslides and soil erosion, leading to the degradation of fertile agricultural land. The displacement of soil and debris into rivers and streams resulted in increased sedimentation, affecting water quality and aquatic ecosystems.
Despite these challenges, Armenia has significant opportunities to promote sustainable development, but needs to address several key issues. These include improving water management and promoting sustainable agriculture practices, developing renewable energy sources, promoting sustainable tourism, and building resilience to natural disasters.
One notable example is the Armenian start-up Revalcon, which provides a smart irrigation system by utilizing data-driven technology to optimize irrigation practices. By measuring field conditions and providing real-time data to farmers, the system enables informed decision-making regarding irrigation timing and water usage. This empowers farmers to achieve higher crop yields while using fewer resources, benefiting both the farmers and the environment. By implementing such innovative solutions, Armenia can enhance water management practices in agriculture, reduce water waste, and promote sustainable farming techniques. Projects like Revalcon exemplify the potential for sustainable development in Armenia by harnessing technology to address specific challenges, such as water management in agriculture. By combining innovative solutions with supportive policies and stakeholder collaboration, Armenia can make significant strides towards achieving its sustainable development goals and contributing to a more sustainable future.
Armenia also needs to strengthen its institutional and regulatory frameworks to support sustainable development. This includes promoting transparency and accountability, ensuring social inclusion and equity, and engaging with civil society organizations and other stakeholders.
Here are a couple of examples of regulatory changes that can be considered:
Restricting Import of Old Cars: Implement regulations to restrict the importation of old and high-emission vehicles. By setting stricter emission standards and promoting the import of more fuel-efficient and environmentally friendly vehicles, Armenia can reduce air pollution and promote the transition to a cleaner transportation sector. For instance, neighboring Georgia adopted a decision very recently restricting the import of cars produced before 2013. 
Energy Efficiency Standards: Introduce energy efficiency standards and regulations for buildings, appliances, and industrial processes. This can include requirements for energy-efficient construction, labeling schemes for appliances, and incentives for companies to adopt energy-saving technologies. Such measures would promote sustainable energy consumption, reduce greenhouse gas emissions, and lower energy costs for businesses and households. For instance, the EU has the energy efficiency standards Energy Performance of Buildings Directive (EPBD). The EPBD sets out requirements and measures to improve the energy performance of buildings across the EU. Under the EPBD, EU member states are required to establish energy performance certification schemes for buildings, which provide information on the energy efficiency of a building to potential buyers or tenants. The certification takes into account factors such as insulation, heating and cooling systems, and renewable energy integration. Additionally, the EPBD sets minimum energy performance requirements for new buildings and major renovations. 
​​Waste Management Regulations: Strengthen regulations on waste management to promote recycling, waste reduction, and proper disposal practices. This can include setting targets for waste diversion, implementing extended producer responsibility schemes, and enforcing penalties for illegal dumping.
Finally, Armenia needs to prioritize education and training in sustainable development to build a skilled workforce that can support sustainable development efforts. This includes training professionals in fields such as renewable energy, sustainable agriculture, and sustainable development. 
In March 2020, the European Commission published a document titled "The Eastern Partnership Beyond 2020: Reinforcing Resilience – an Eastern Partnership That Delivers for All". This document provides policy guidelines for the EU's engagement with its six eastern neighbors: Armenia, Azerbaijan, Belarus, Georgia, Moldova, and Ukraine. The document's top five priorities include building a sustainable and resilient economy and combating climate change. Since the document's adoption, the EU has implemented several projects in Armenia to support sustainable development. 
The EU's experience, expertise, and support in promoting sustainable development, implementing environmental policies, and transitioning towards a green economy can help Armenia move towards achieving sustainable development. Here are some ways in which the EU can do this:
Policy Frameworks: The EU has developed several comprehensive policy frameworks, including the Green Deal, the Circular Economy Action Plan, and climate targets outlined in the Paris Agreement. Armenia can study and adapt these policies to its own context, setting clear objectives and targets for sustainable development.
Legal and Regulatory Frameworks: The EU has implemented legislation and regulations to support sustainable practices in various sectors. Armenia can learn from these frameworks and develop its own laws and regulations to promote sustainable development, environmental protection, and resource management.
Funding Mechanisms: The EU provides significant funding and financial assistance to support sustainable development projects. Armenia can explore opportunities to access EU funds and leverage financial mechanisms to implement sustainable initiatives and projects.
Capacity Building and Knowledge Sharing: The EU promotes capacity building and knowledge sharing through various programs, workshops, and exchanges. Armenia can benefit from these initiatives by participating in training programs, workshops, and study visits to learn from EU best practices and experiences.

Stakeholder Engagement: The EU emphasizes stakeholder engagement and multi-stakeholder cooperation in sustainable development efforts. Armenia can adopt similar approaches by involving various stakeholders, such as government agencies, civil society organizations, businesses, and academia, in the decision-making process and implementation of sustainable development strategies.
International Cooperation: The EU actively engages in international cooperation on sustainable development, climate action, and environmental protection. Armenia can collaborate with the EU and other international partners to exchange knowledge, share experiences, and seek support for its sustainable development goals.